As we herald the new season, Vogue Scandinavia looks to the autumn/winter runways for an injection of inspiration
Each year, as the leaves shift colour and temperatures drop like clockwork, we find ourselves craving a new closet to reinvent ourselves for the autumn ahead.
As such, we look to our favourite Scandinavian brands (and their international counterparts) for a much-needed injection of seasonal inspiration. Amid maximalist knitwear and punchy colour palettes, we find our fashion footing with the top nine runway trends to invest in – and the beauty touches to match.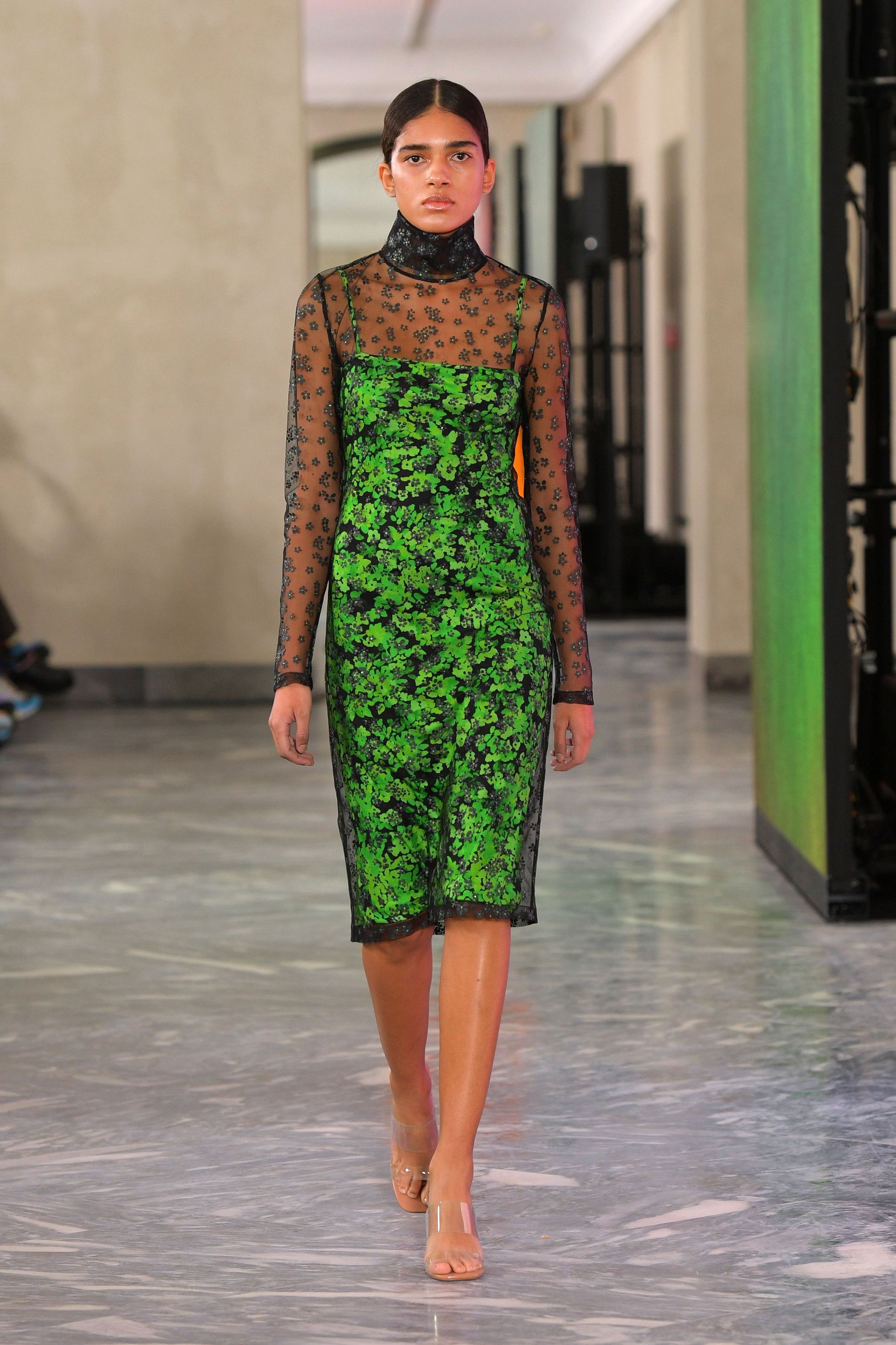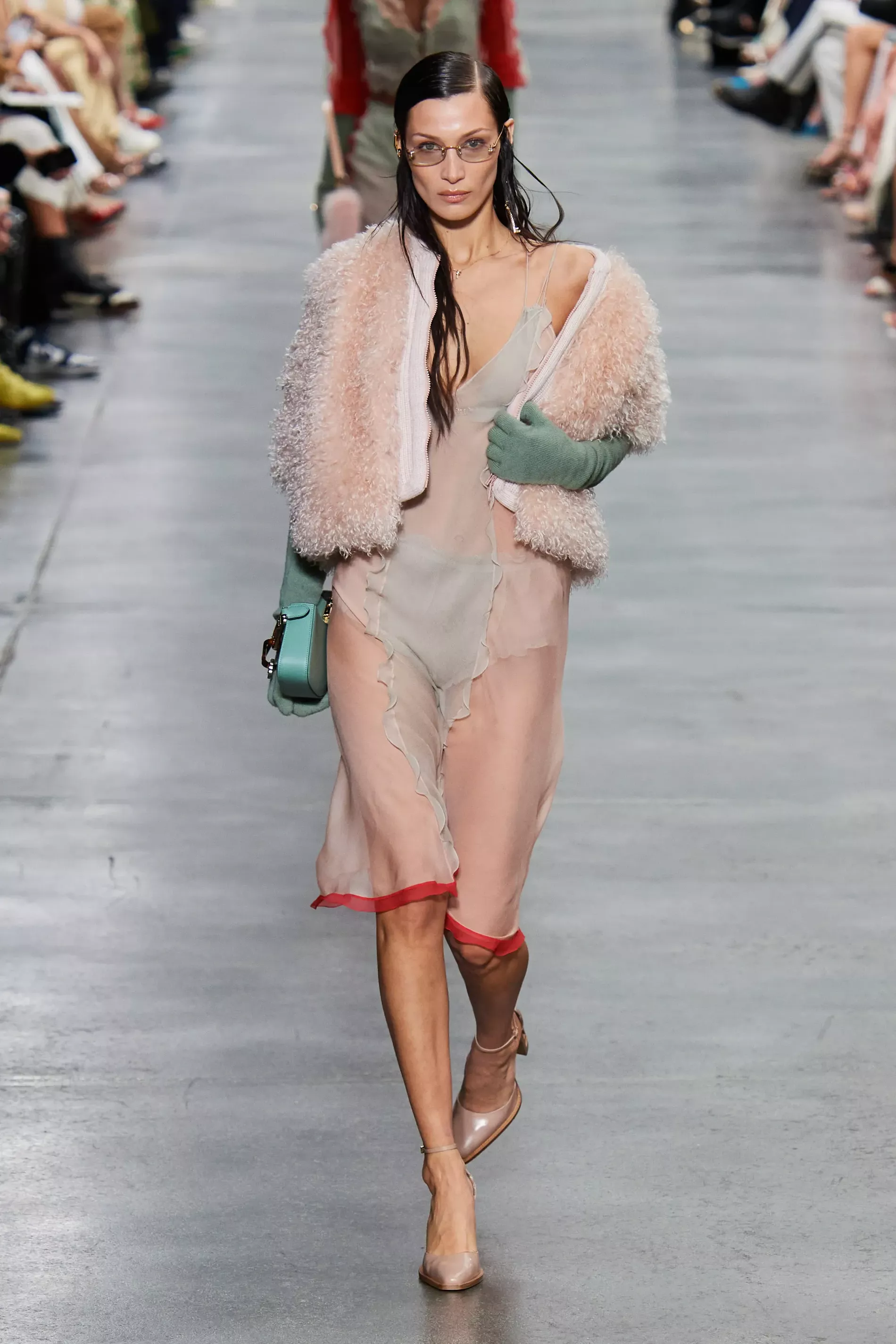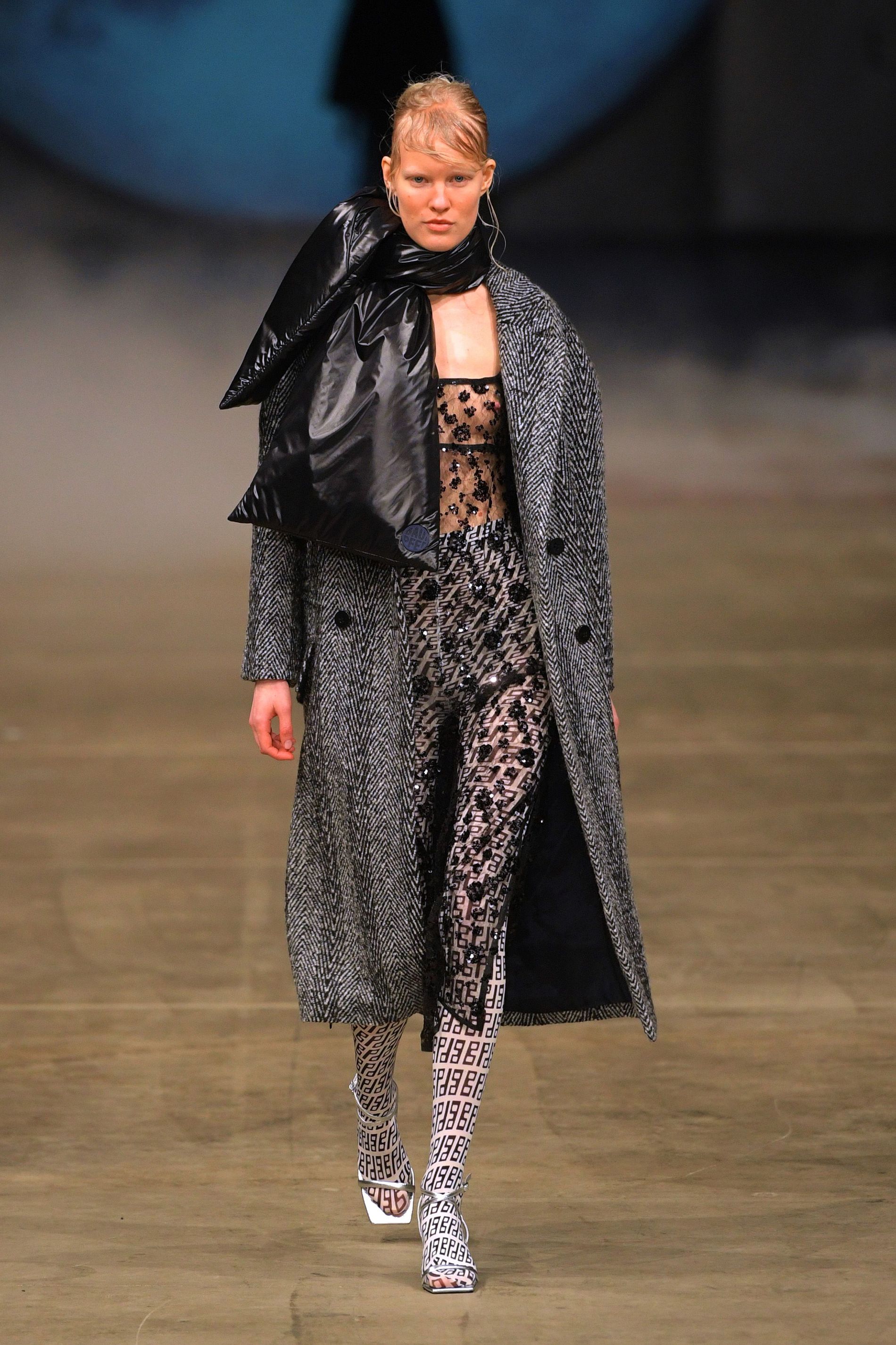 Tap transparent layering
One of the biggest trends for this coming season may come as a surprise. As temperatures drop, barely-there layering has become all the rage – whether a sheer shift thrown on top of a contrasting underwear or a transparent top peeking out from a fuzzy knit vest. The beauty of this trend is its versatility. While we saw daring ensembles on the runway, note Baum und Pfredgarten and Fendi near-naked layering, it also works with a little less on display – like Stine Goya, who layered a long-sleeved floral layer over a bright green base.
And why mess with a good foundation? To enhance the sheer, we focus on clear beauty products to punch up our looks. Brush your brows high with the trusty wax from Anastasia Beverley Hills and pump up the gloss on cheek bones, lids and lips with a humble balm.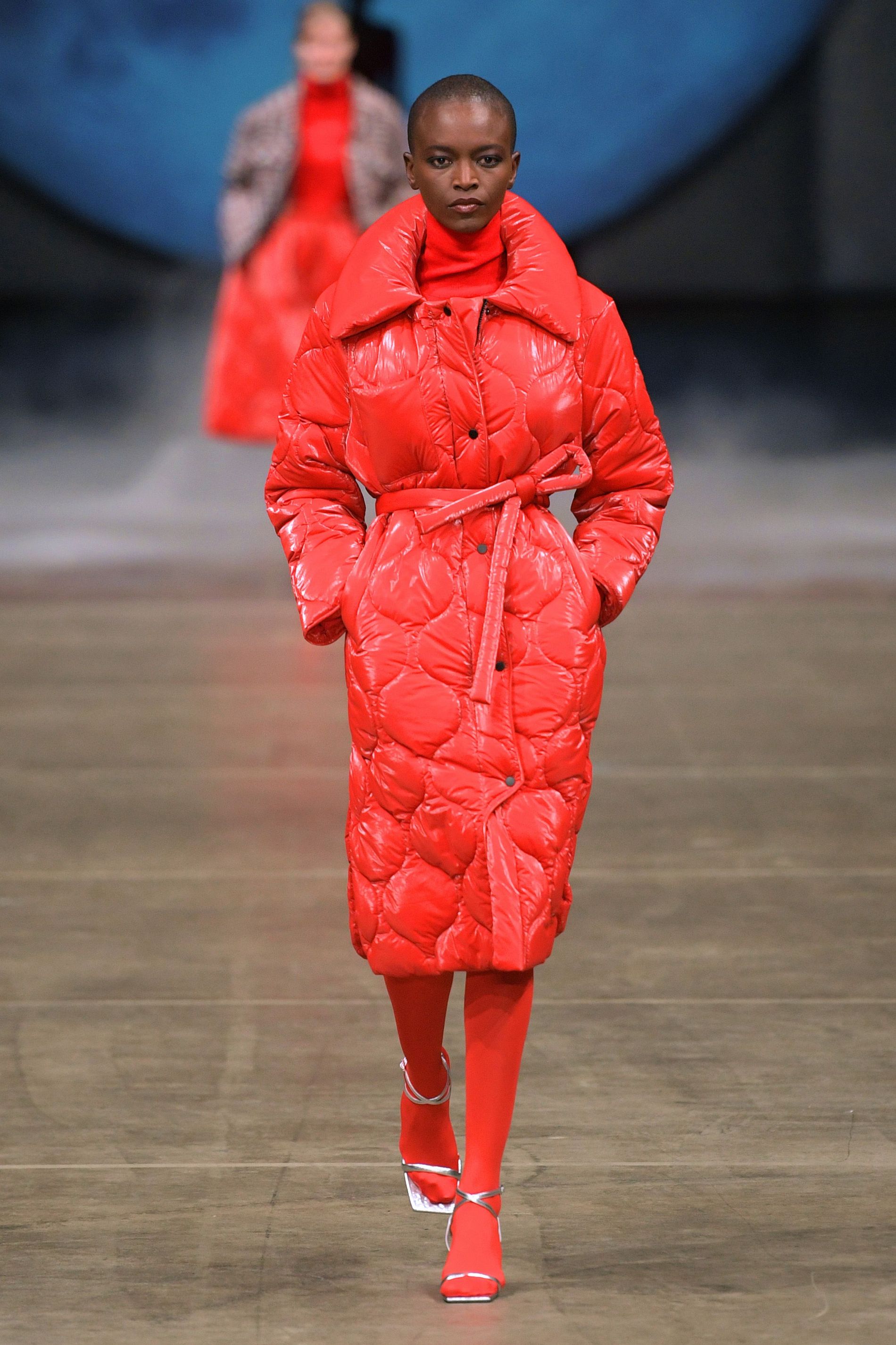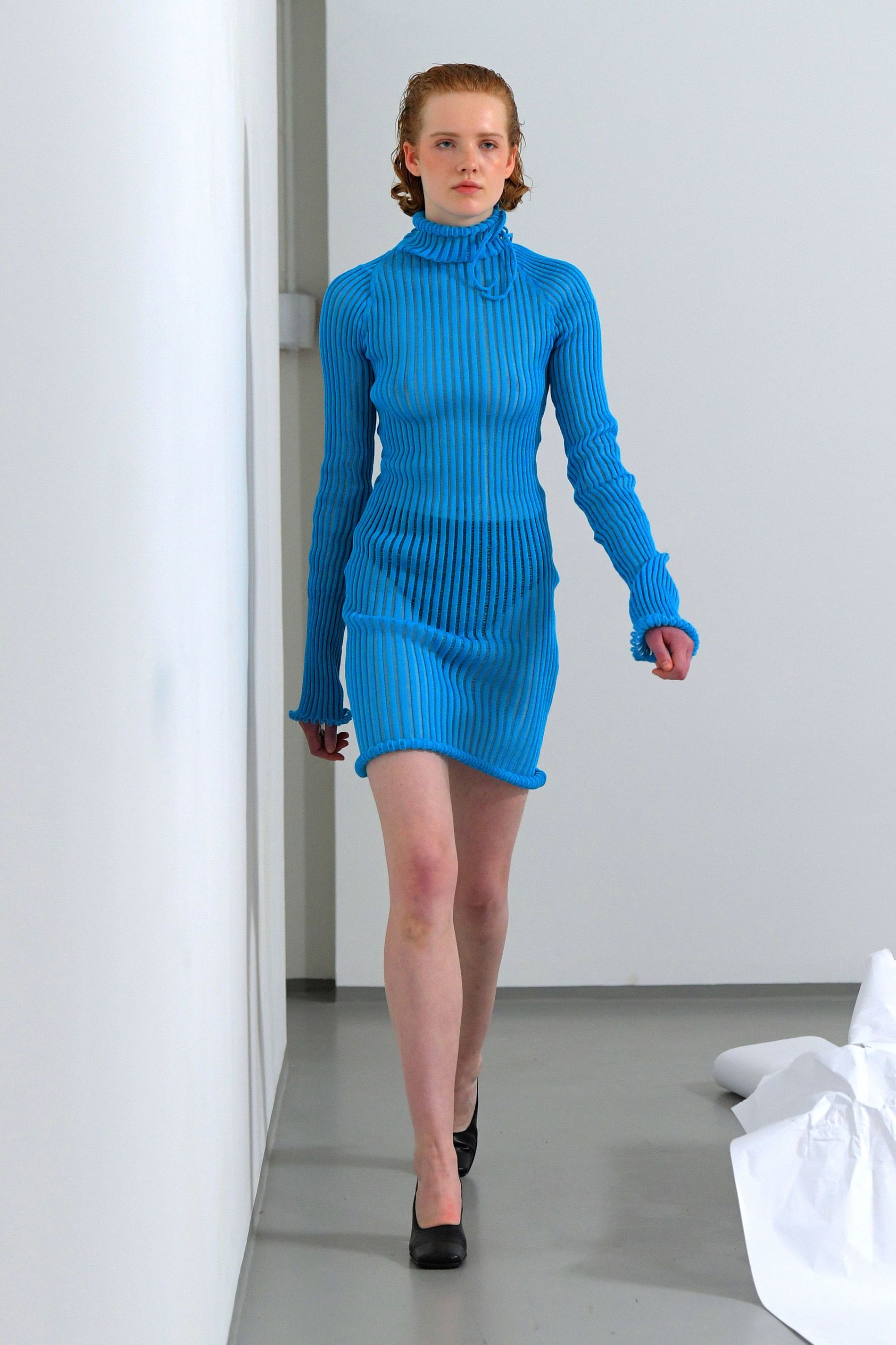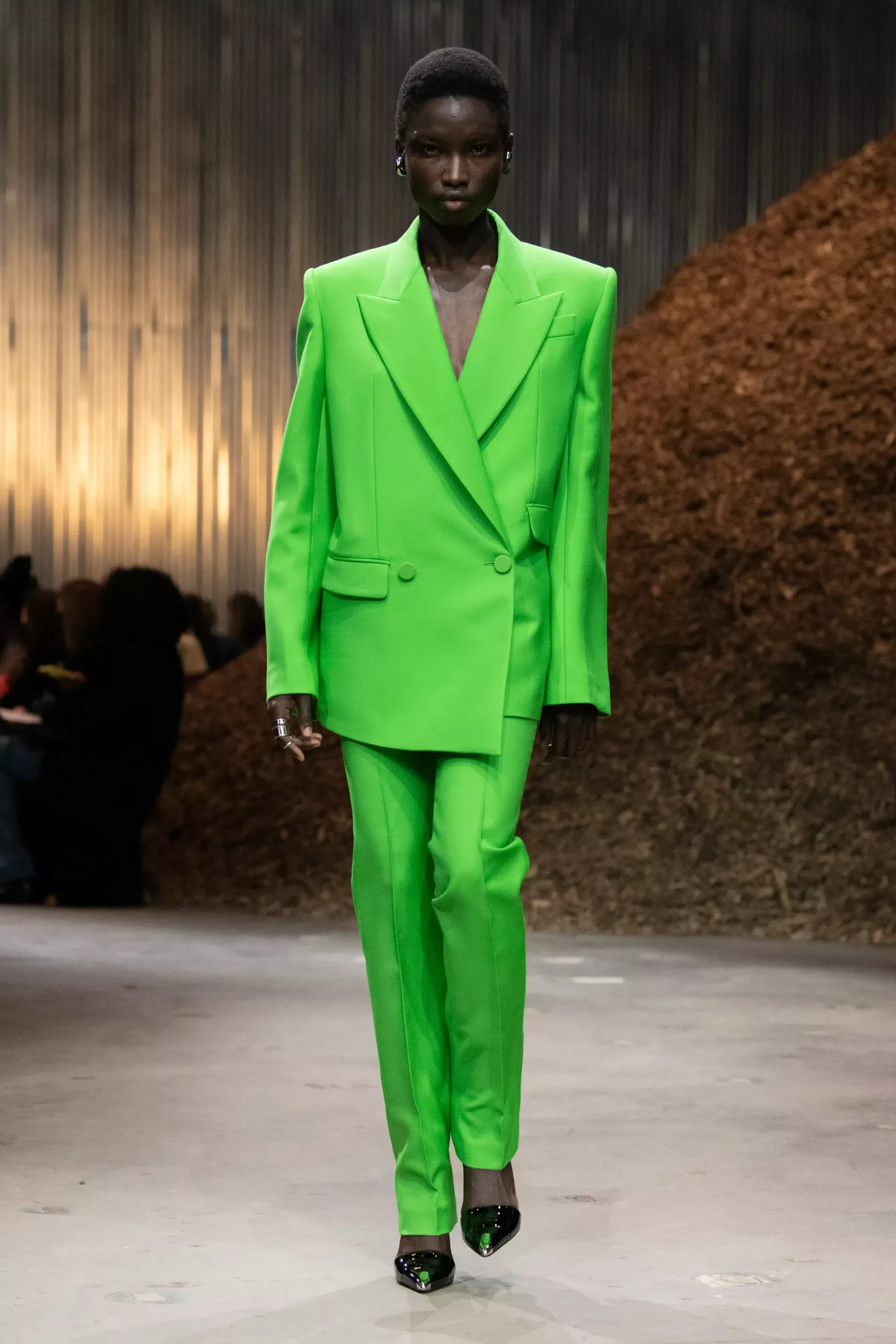 Be noticed in neon
While it is worth pointing out that many runways saw a return of muted minimalistic tones, it was the punchier palettes that caught our eyes. Feeding into a wide-shouldered, yuppie resurgence, these looks were meant for the maximalist. Whether its punchy puffer coats paired with matchy-matchy stockings, rib-knit dresses, or the all-over acid green suit, this particular trend is best worn monochromatically. With that said, for a more demure tale, a nod to neon in the form of a blazer or roll-neck is enough to tap the trend.
A fresh face pairs perfectly with this punchy colour palette, topped off with nothing more than a glossy lip courtesy of Byredo's most recent launch. But less is rarely more, so don't be afraid to match your maxi mood with a sharp neon liner.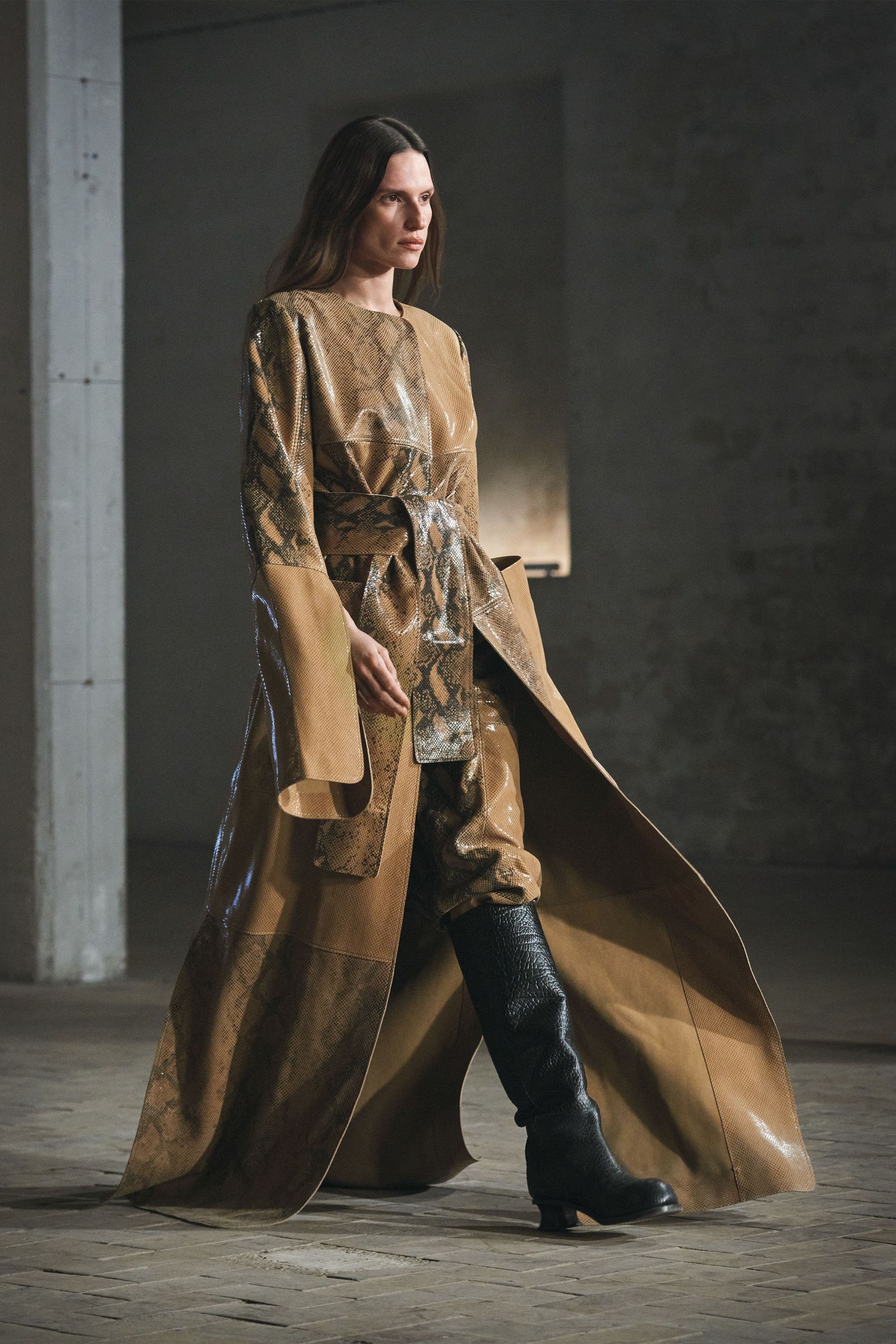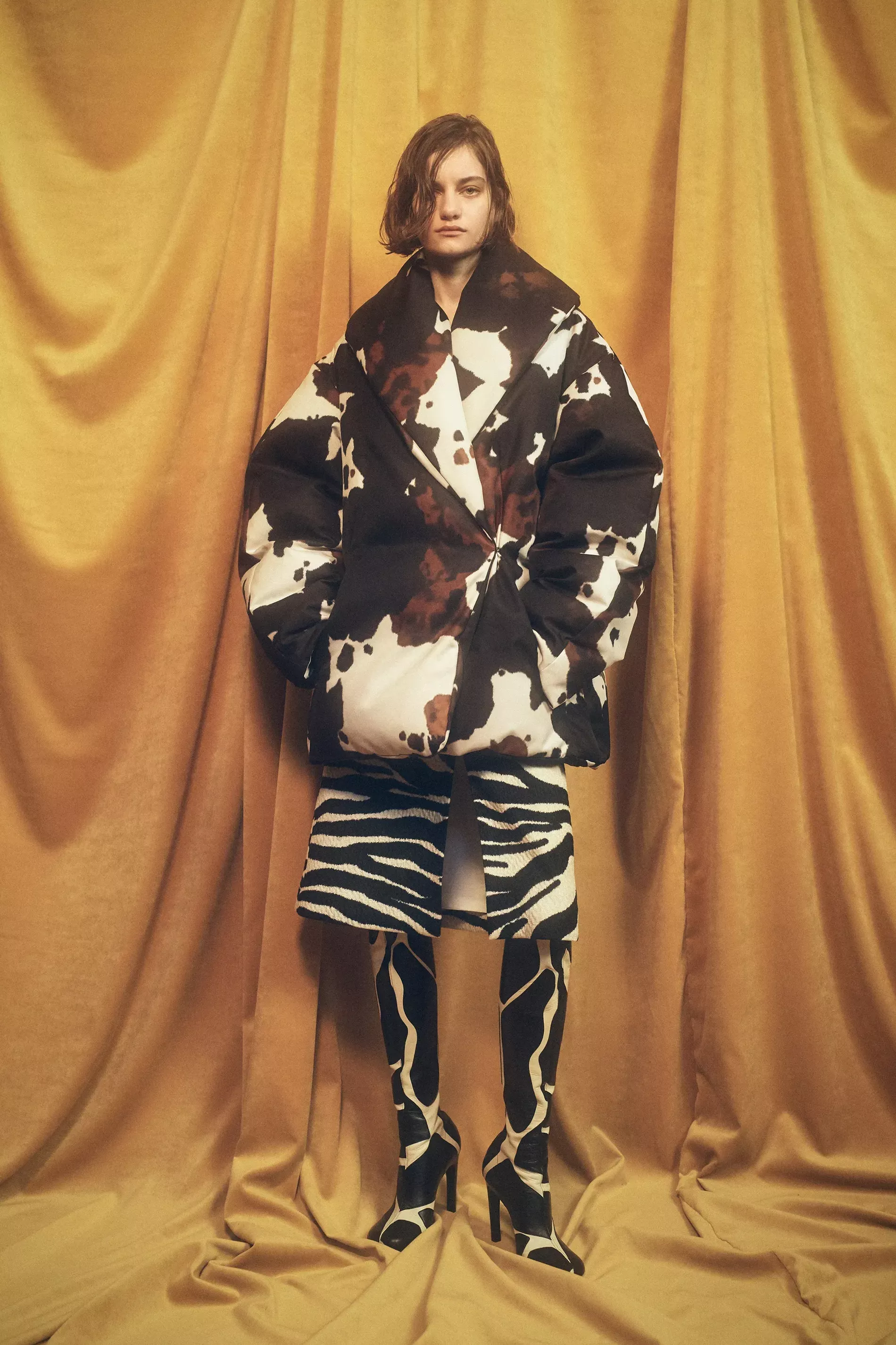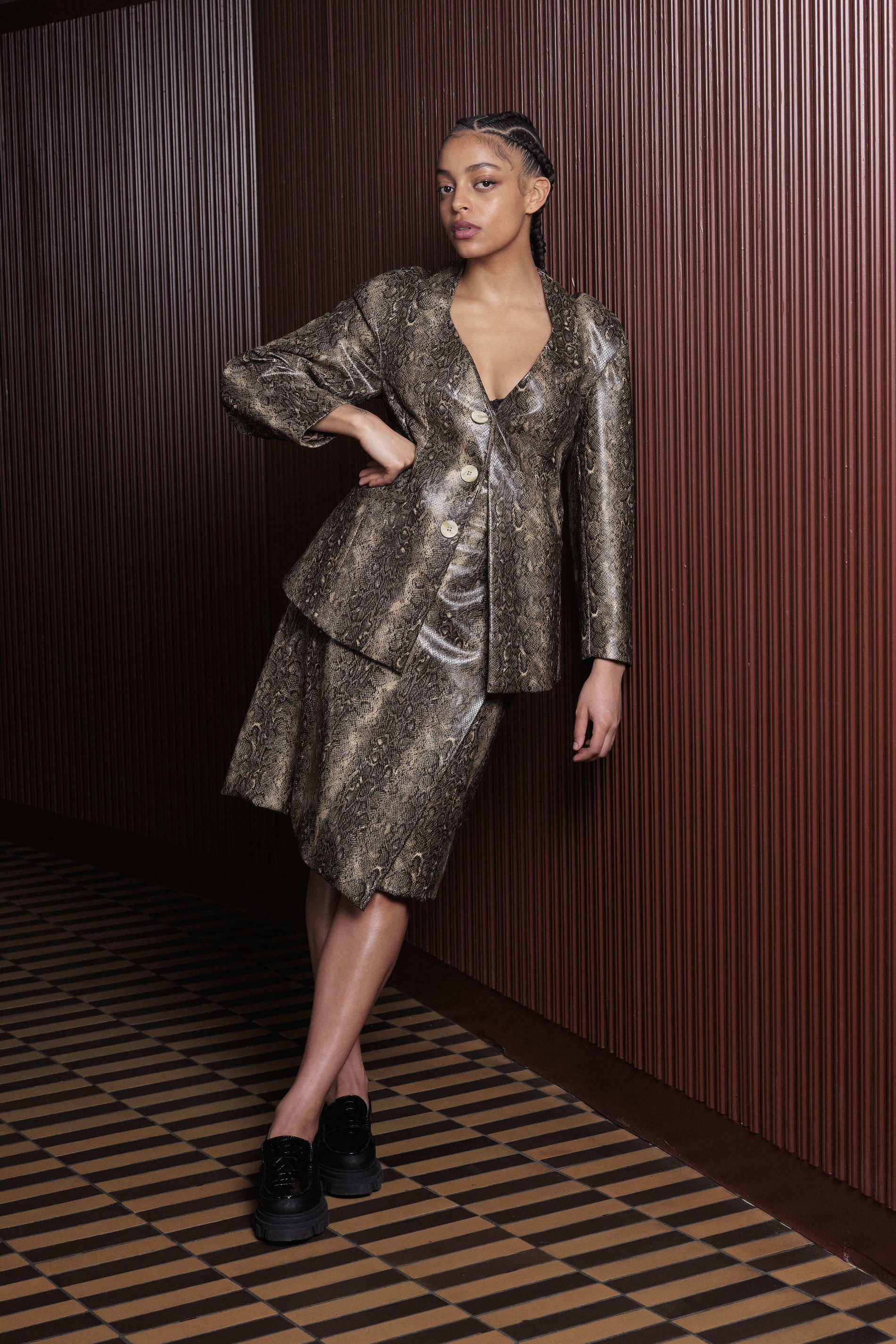 Go wild with animal prints
This autumn, there's no need to book a safari to experience wildlife. It is enough to look to the latest runways, filled to the brim with animal prints of every kind. From roaring leopard looks to figure-hugging boa print, the autumn/winter collection had plenty of prints on offer to elevate your wardrobe. Look to By Malene Birger, for an infusion of suave snakeskin in a classic trench coat, or Ganni for an all-over slithery set.
If you're not one for predatory prints, might we suggest zebra – which has been closing in on leopard's crown as our sartorial animal of choice. Cow print is in close pursuit too, so why not both? After all, Dries Van Noten's models were giving us wardrobe envy in clashing patterns.
Some things go hand-in-hand in this world: Sonny and Cher. Peanut butter and jelly. Animal print and a sultry red lip. Think Fran Fine at her best, sporting leopard spots and a firey pout.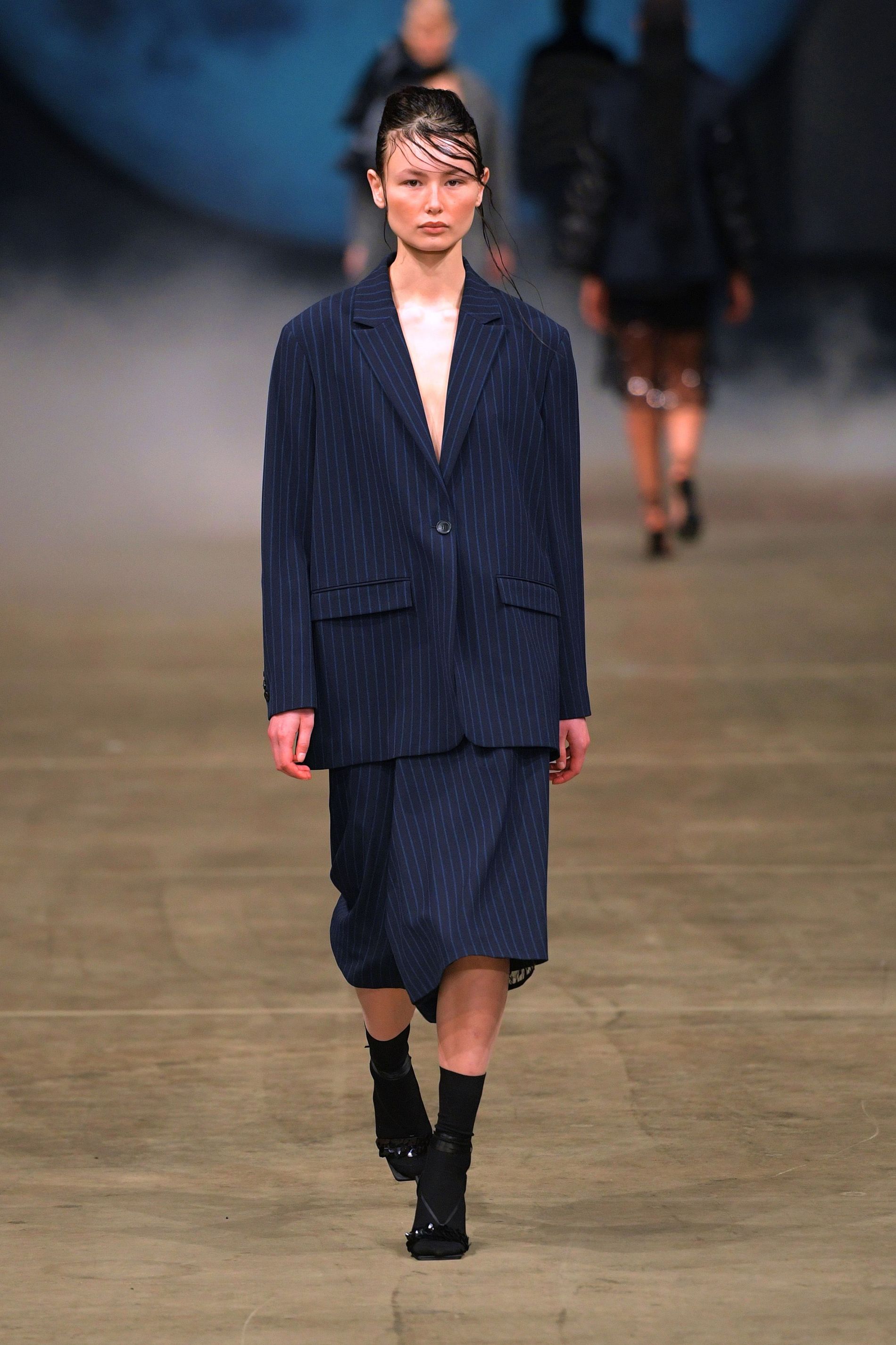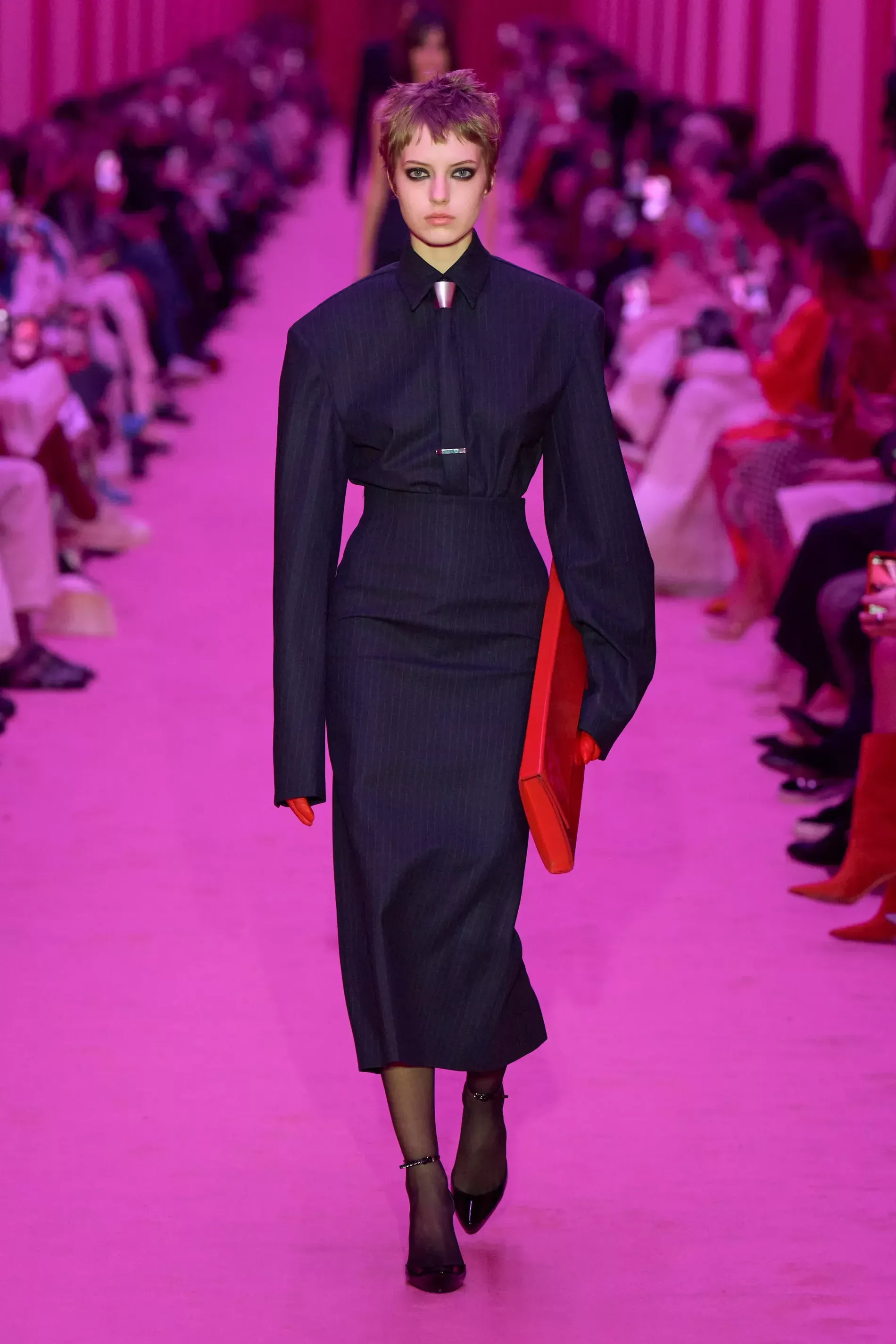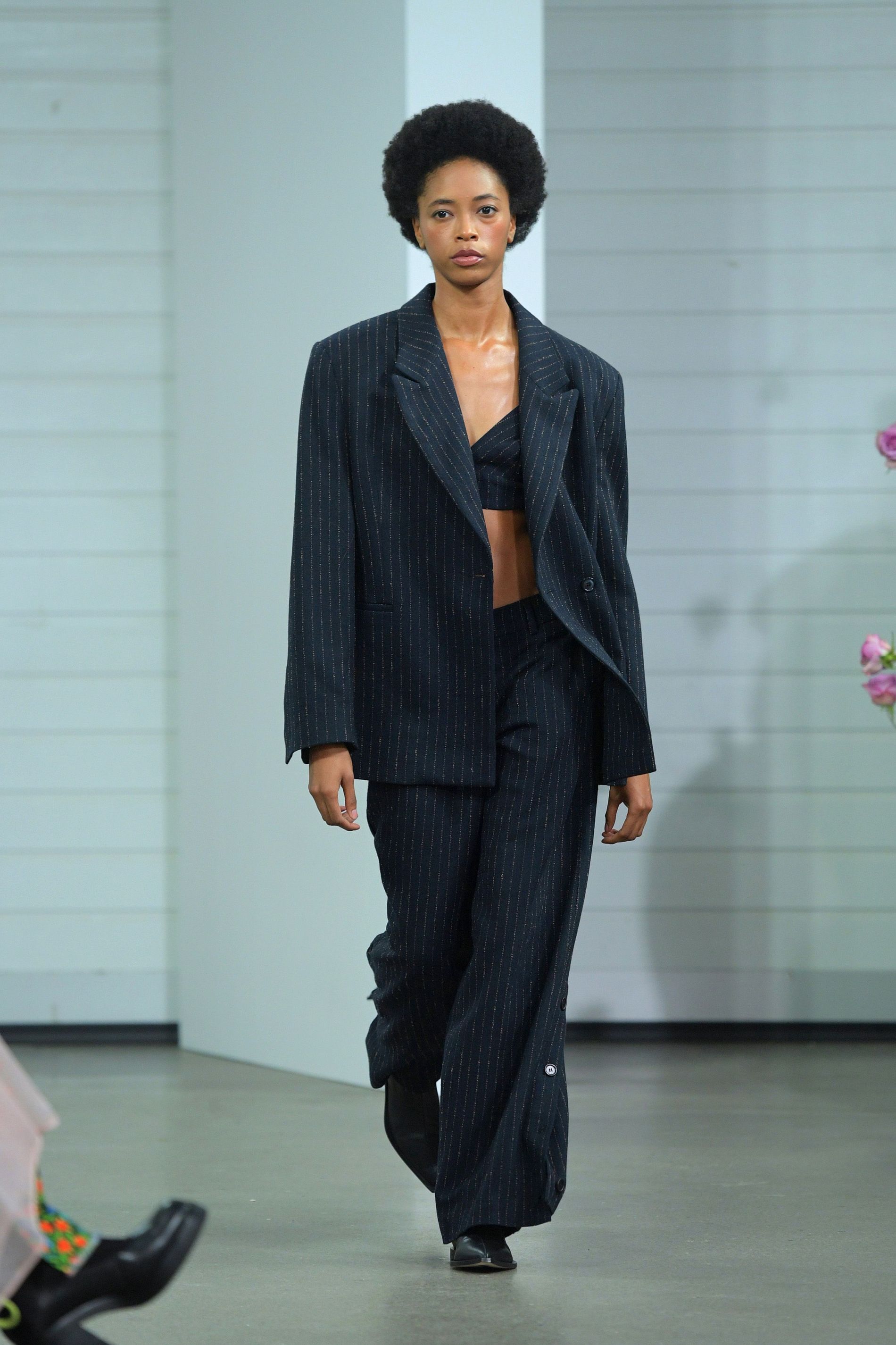 Pinstripes elevates our tailoring
Pinstripes are arguably synonymous with power, lending its wearer a certain gravitas – something we're keen to replicate this autumn, both in and outside of the boardroom. While this particular print has had a longstanding lore on Wall Street (and with gangsters, if The Godfather is to be believed), it is the refreshed tailoring that we're eyeing when choosing our power suit of the season. "Pinstripe suits are the perfect look to wear when you want to feel professional and 'office' like without feeling stiff," Vogue Scandinavia's senior fashion editor Robert Rydberg points out. "Pairing a pinstripe blazer with your favourite denims, sling-back heels and a v-neck top is a showstopper for any occasion."
From Baum Und Pferdgarten's oversized blazer and Bermuda shorts, worn with socks stuffed into a sparkly heel. Or the strict pencil skirt and matching shirt and tie seen at Sportmax, with a sultry sheer stocking emerging out of classic patent pumps. Not to mention Rabens Saloner's three-piece set, with pinstripes reimagined as a crop-top and suit combo.
To further enhance your executive aura, go bold with strong brows and a liner sharp enough to cut through the glass ceiling.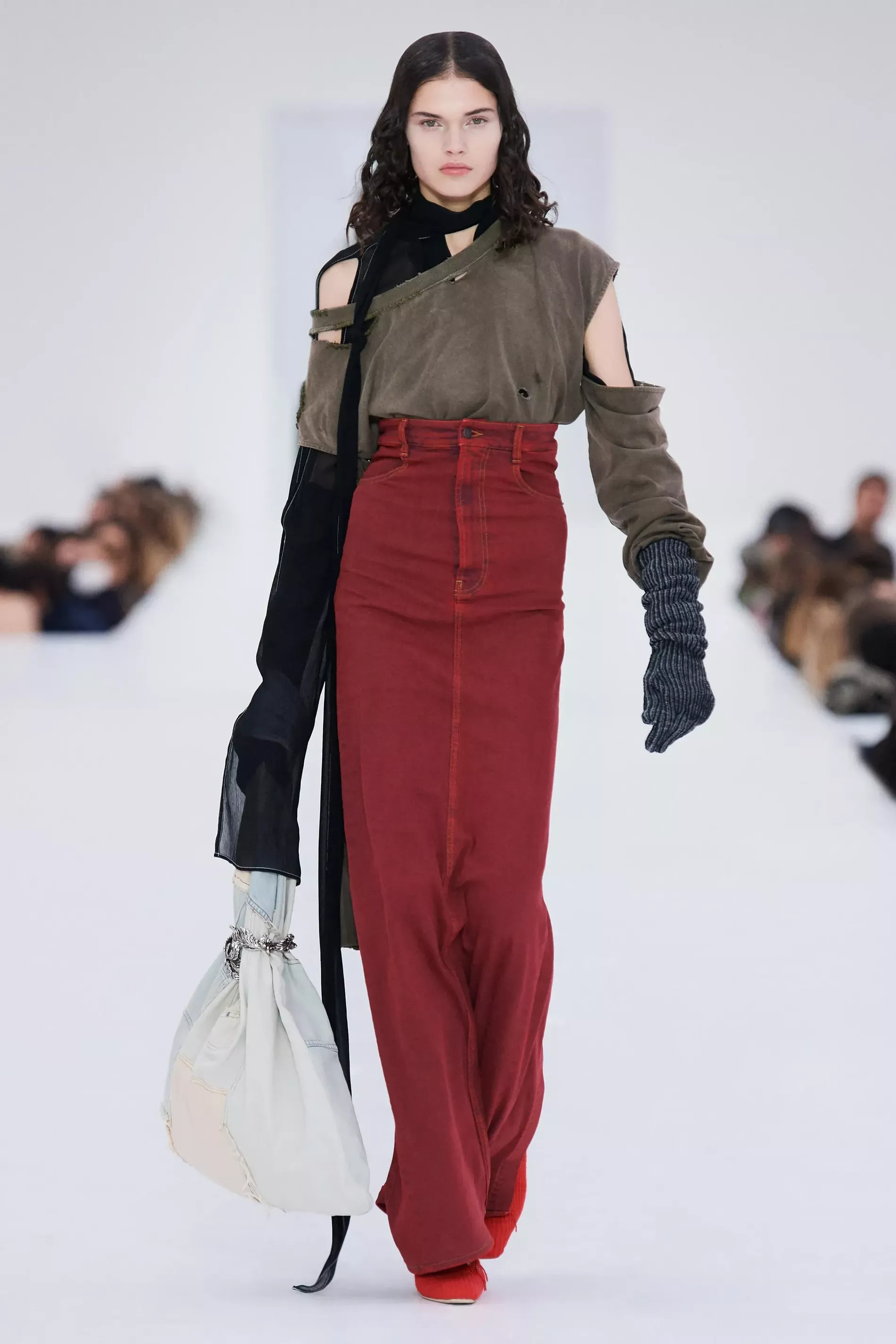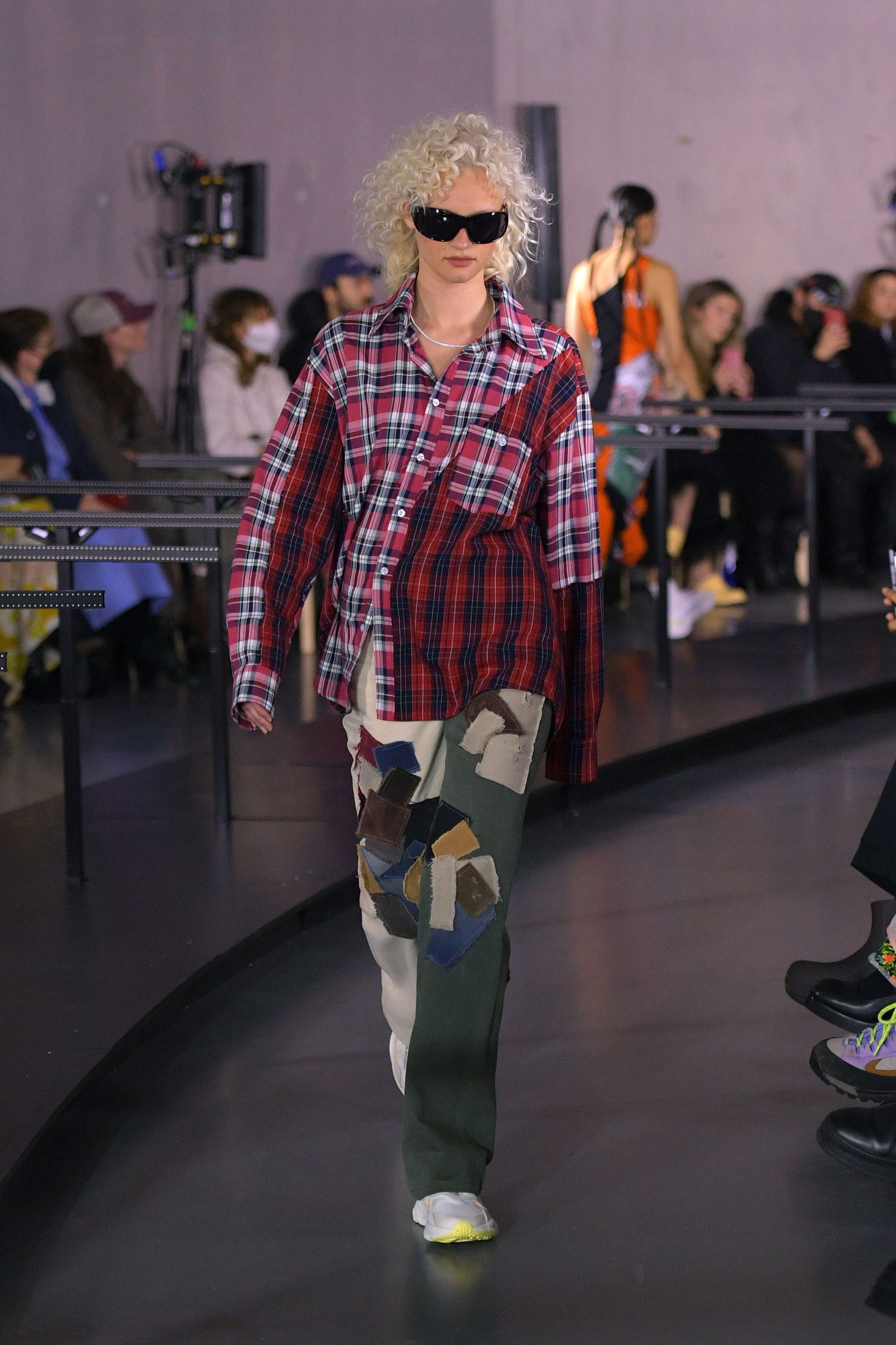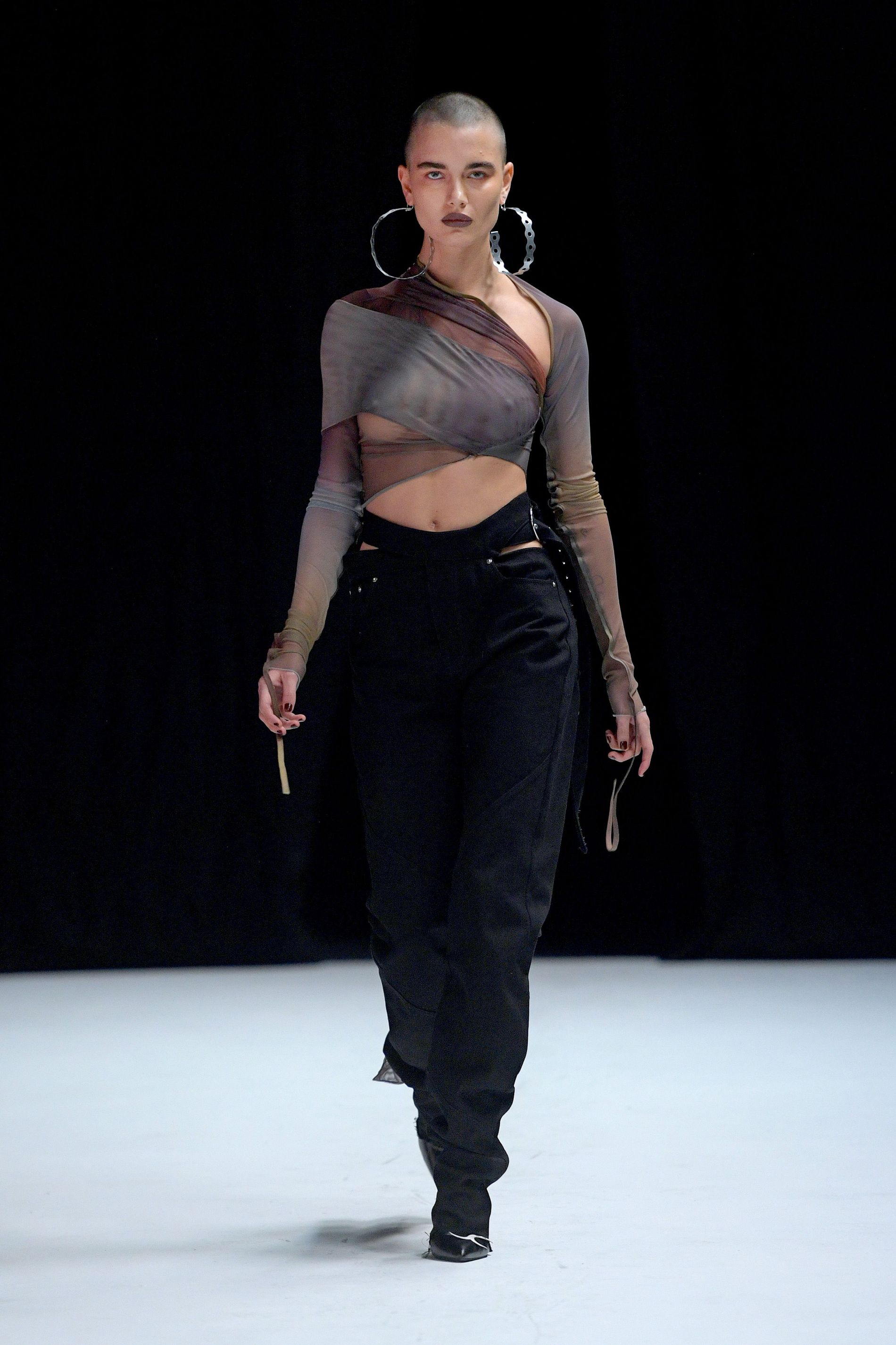 Embrace the return of grunge
While grunge has reared its head many a time since the '90s, this season's runways were Kurt Cobain and Winona Ryder worthy. Trickling from the streets of Seattle to Seventh Avenue and beyond, its visual cues were cemented in our fashion vocabulary – as seen in the plaid flannels, patchwork denim, Dr. Martens, corduroy and contrasting florals and tartan. "Spending the 90s listening to Nirvana, grunge fashion was a big part of my everyday wardrobe," Rydberg reminisces. "I wish I had more pieces saved from back then, the cut-out t-shirts and the washed out black denims would probably look even better today."
Our Scandinavian brands interpreted and reimagined these cues in their autumn/winter 2022 collections. At Acne Studios, distressed sweatshirts and ripped knits were spotted worn with dyed denim and oversized blazers, (di)vision fully embraced the flannel and patchwork, while Jade Cropper kept to tie-dyed tops. So reach into your wardrobe for that old band tee and leather jacket to partake in this sub-culture revival.
And when it comes to recreating the grunge beauty look, very little is required. Just brush off your black shadow and sharpen your kohl.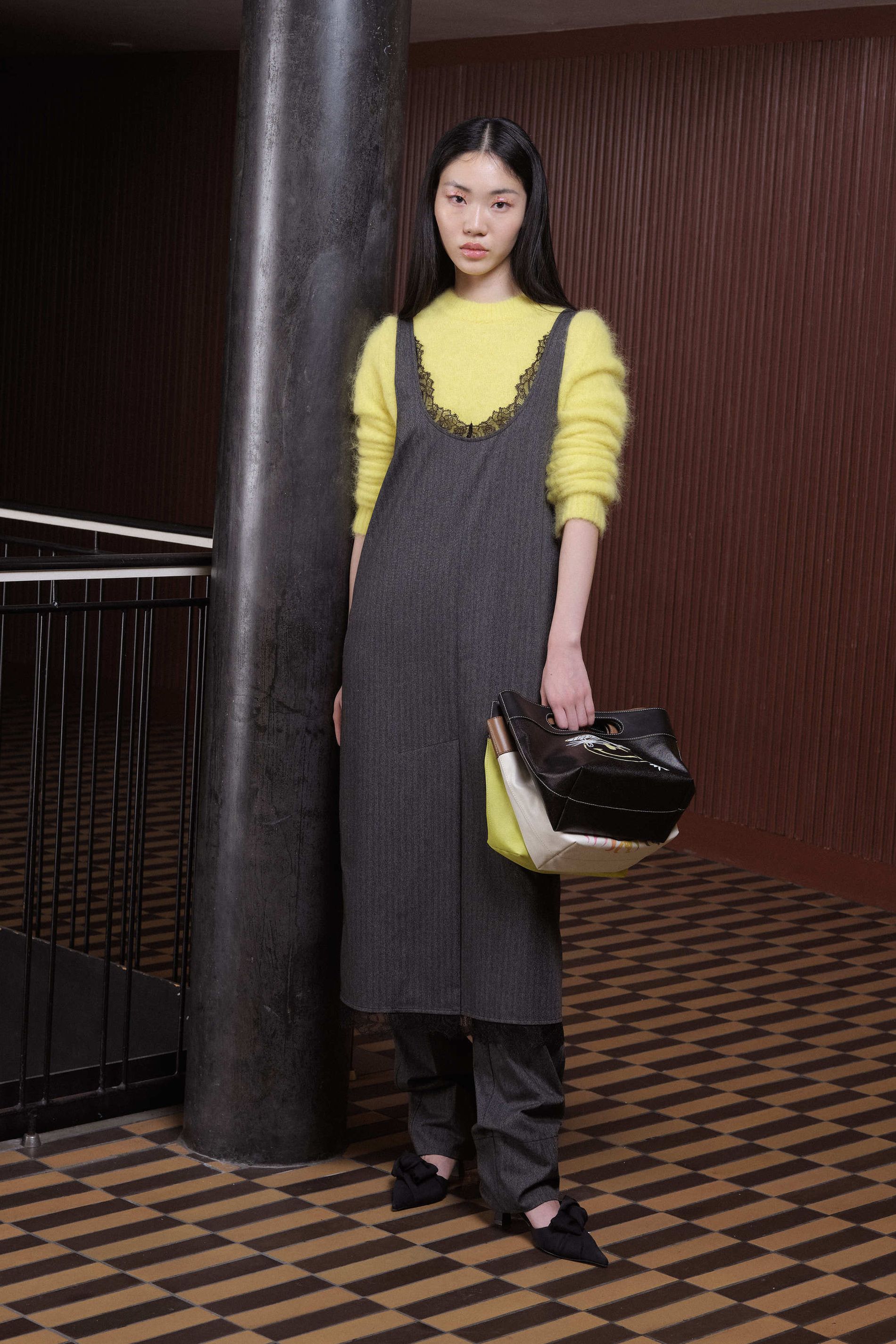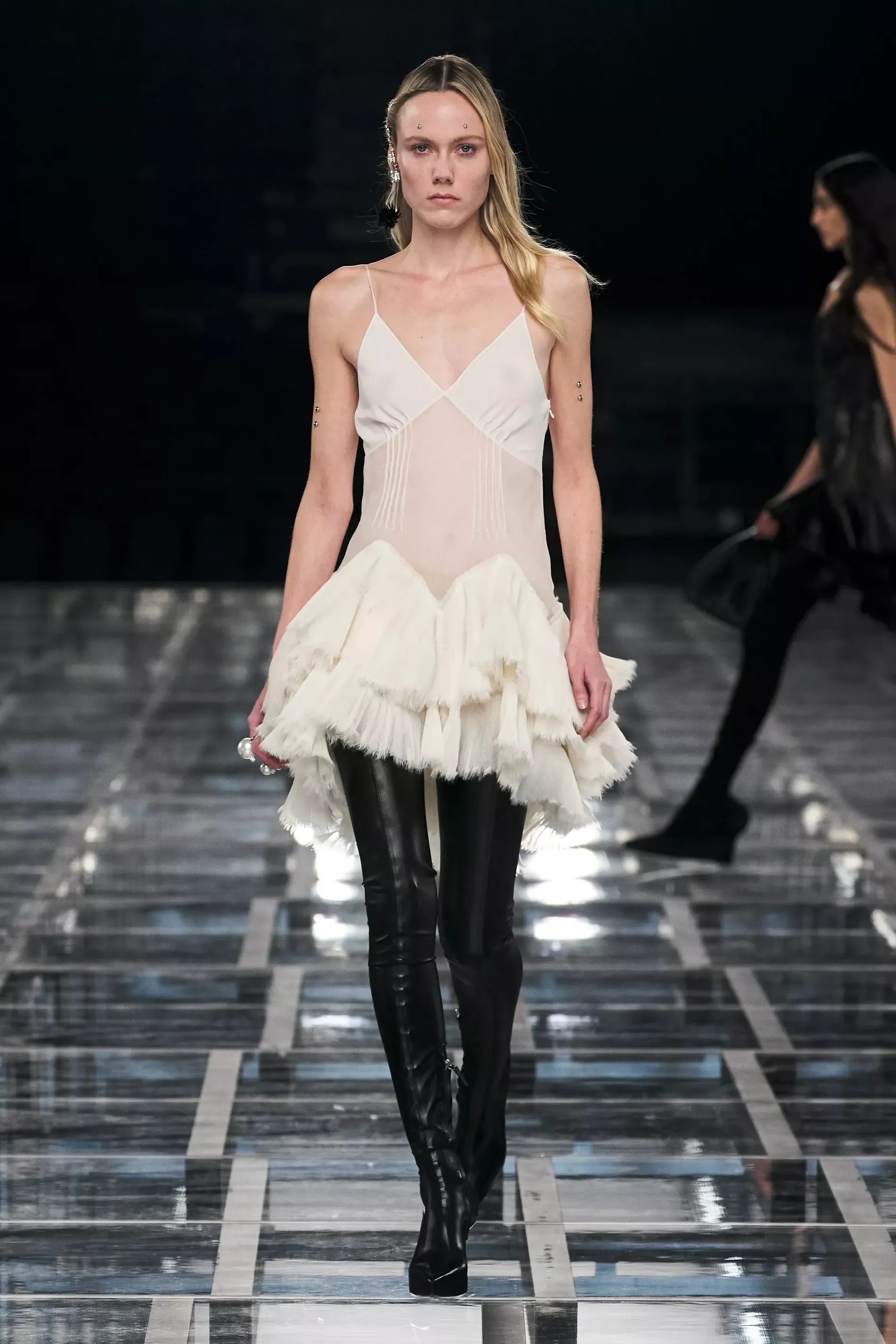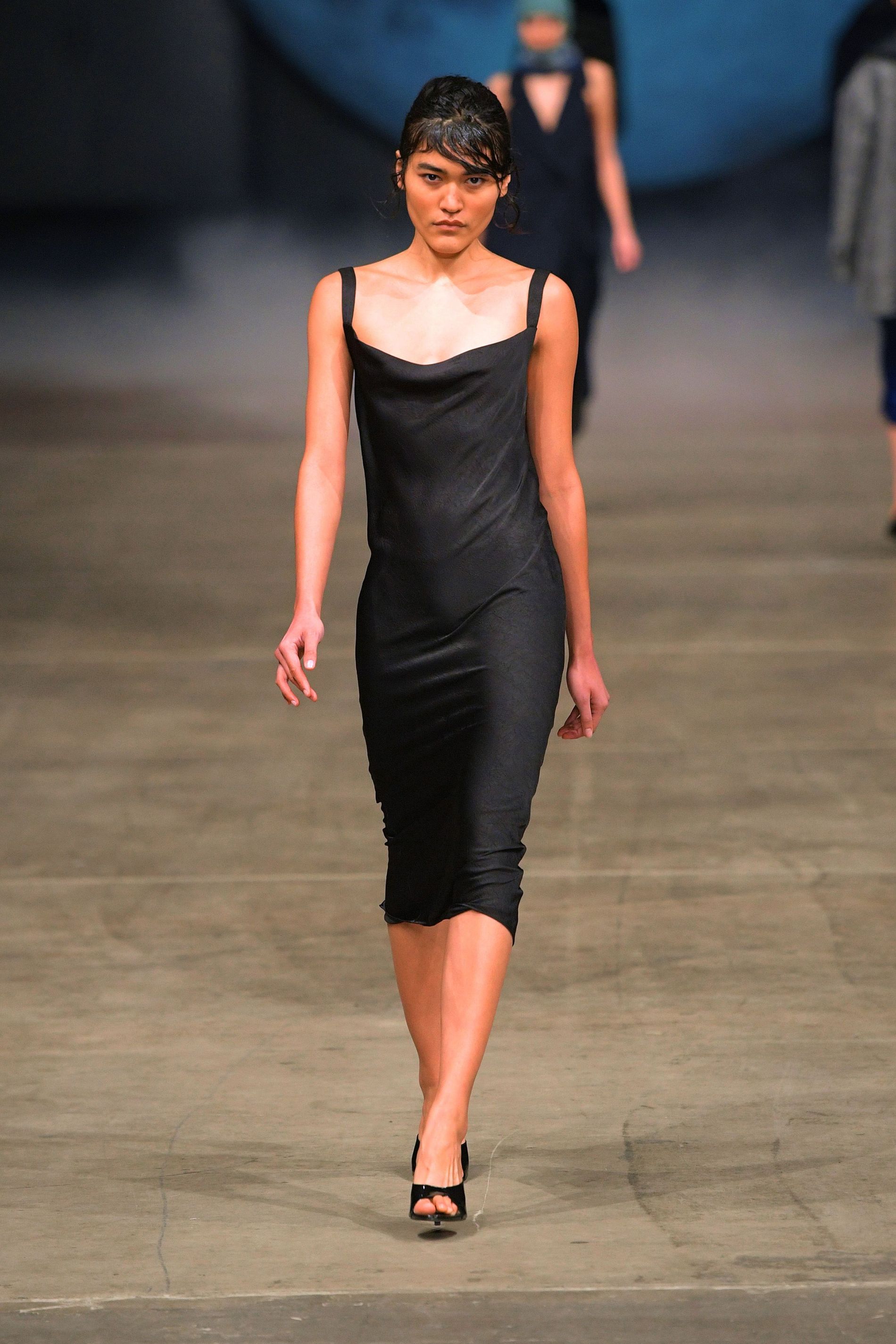 Invest in a sexy slip
The sexy slip was a staple of the '90s, and its return is definitely comes with a healthy does of nostalgia. Originally perceived as a bedroom item, with lacy trimming made from body-skimming sultry silk, the last couple of decades has seen the slip dress find a new groove. At first glance, the slinky silhouette might seem like a summer-exclusive, but this dress is easily transformed into a trans-seasonal staple. Worn under a masculine blazer for cocktail hours or layered atop a roll-neck for the office, the slip dress is certifiably versatile.
Just look to the runway for proof. Ganni layered its pinstripe version with a lace neckline over a fuzzy sweater and matching trousers, while Givenchy crafted a slip dress that was anything but simple, showing a sheer layered look worn atop leather trousers. The perfect investment to slip into autumn in.
Naturally, the silky slip has an inherent sex appeal. As such, little more is required than a glossy red lip and fluttering lashes to further enhance this ensemble.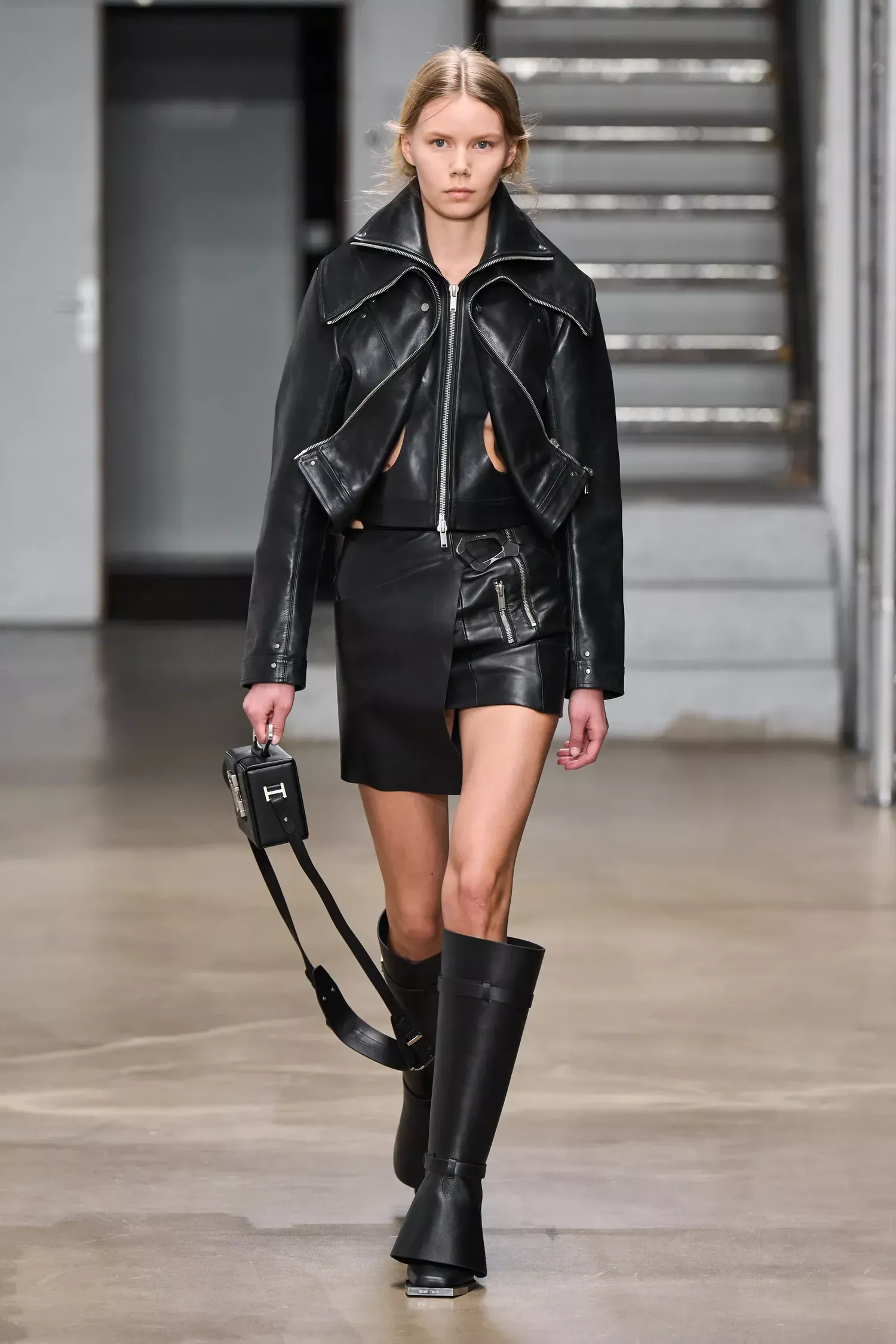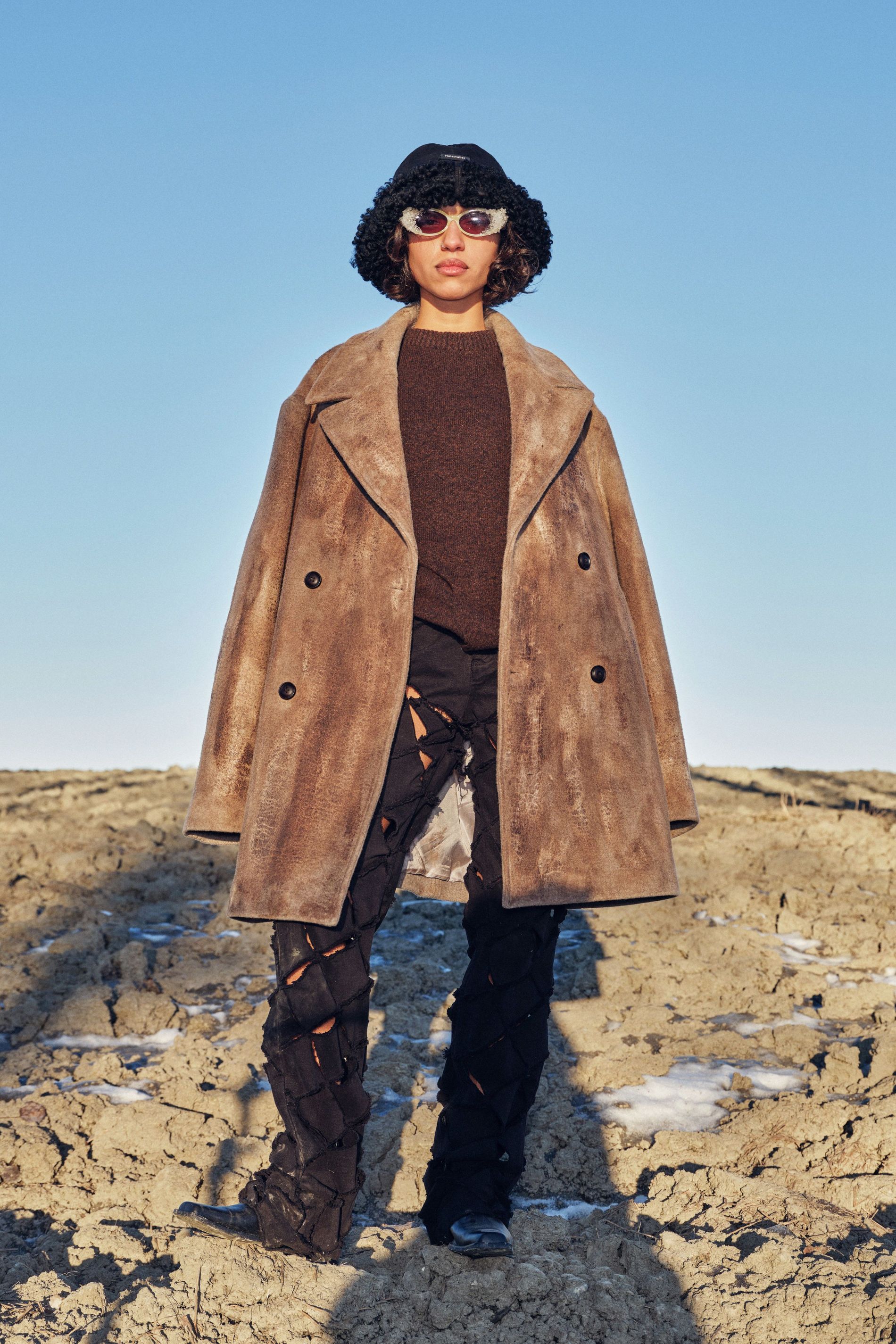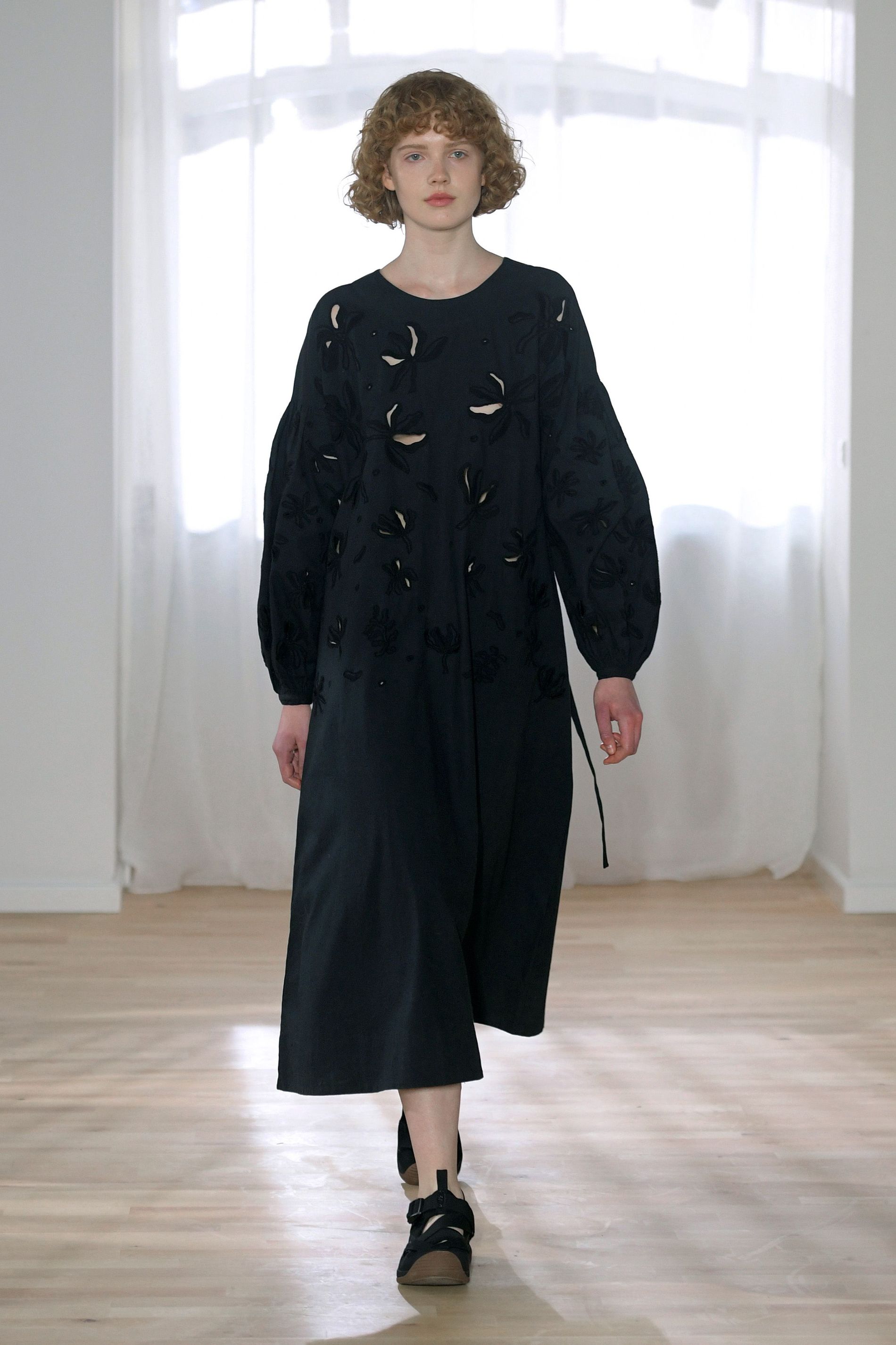 The casual cut-out
If one thing is for sure when it comes to adopting trends this autumn, it is that we're carving out space in our closets for cut-outs. Skin is in, and the best way to show a sliver is to embrace casual slits and slashes. With inspiration (as well as skin) on display during the Nordic fashion weeks, we found ourselves yearning for geometric cuts in our ensembles. After all, there's something arrestingly sexy about a few artfully placed openings.
Just look to Heliot Emil, who let its leather jacket fall open to reveal moon-shaped openings on either side. Or Norwegian brand Holzweiler, which honed in on stitched-together trousers revealing some skin between rough-edged diamond-shaped denim. Even the more demure brands, such as Skall Studio, gave us a peep of skin with their minimalistic dresses.
With cut-outs putting our skin in the spotlight, body products are essential. Why not try a shimmery oil for a blinding highlight peeking through our clothes?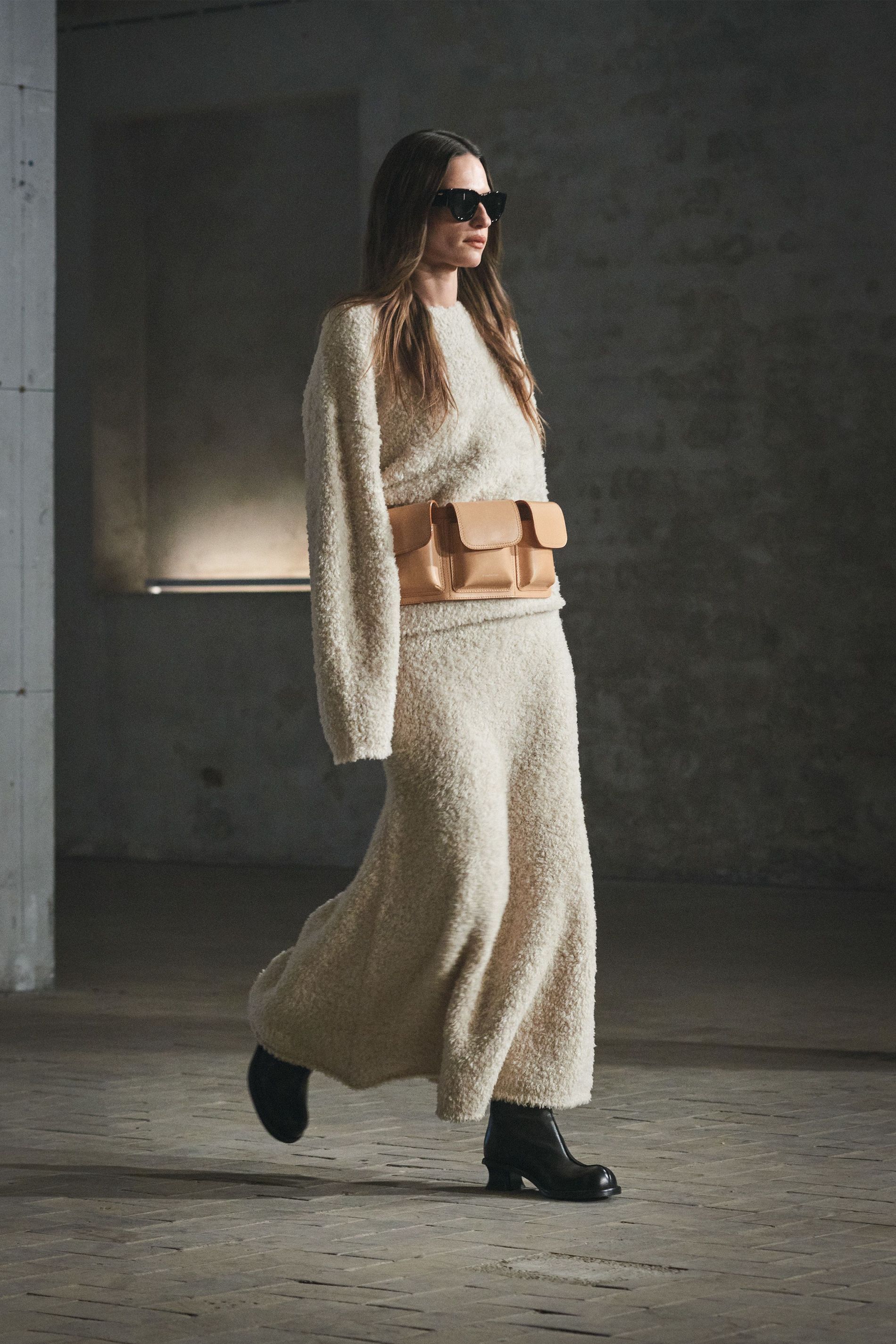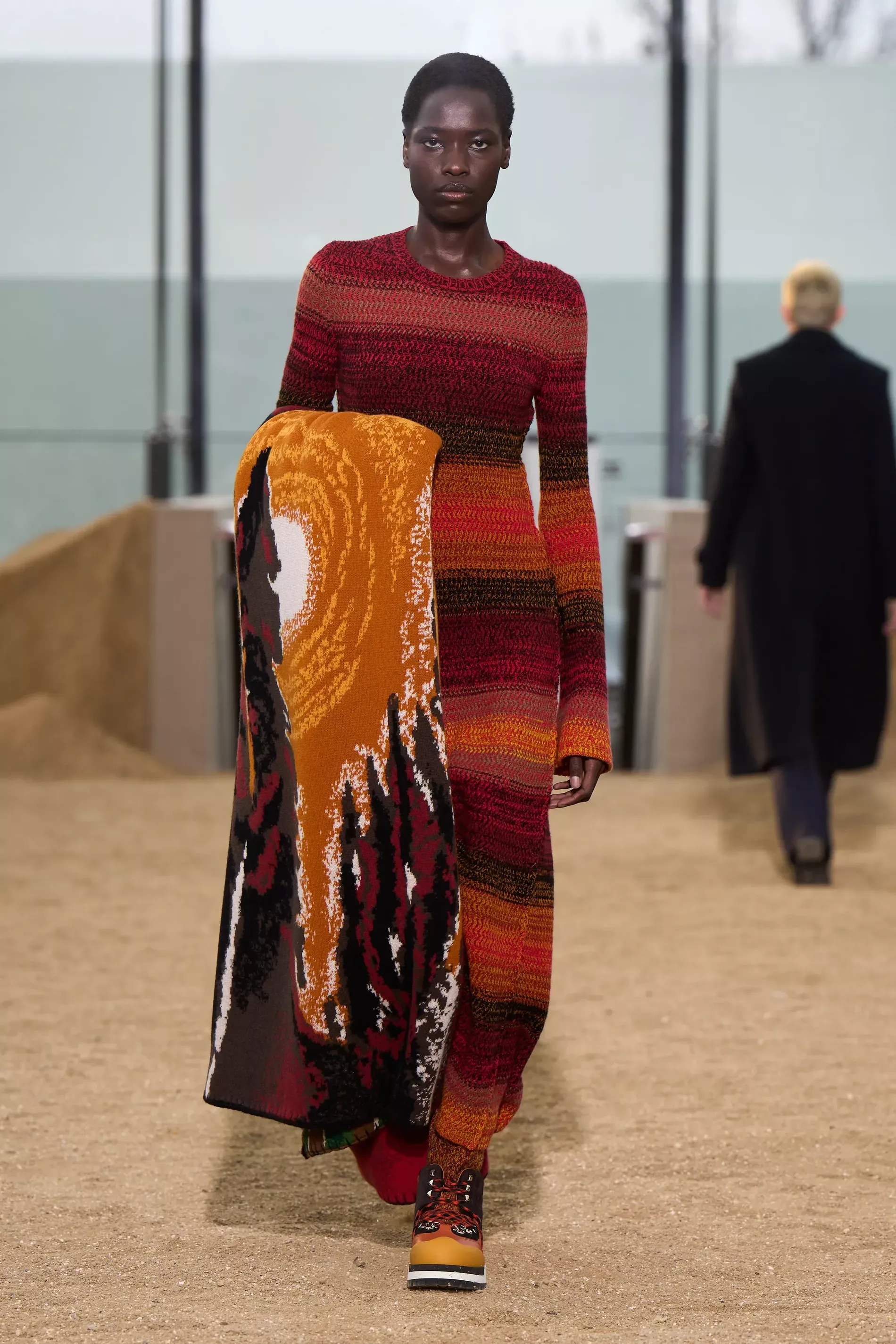 The top-to-toe knit
No region knows knitwear quite like the Nordics. And this season we're swathing ourselves in soft purls from top-to-toe. Whether a long dress of a fabulously fuzzy knit, this trend is your best bet to keep the cold at bay. The maxi-maxi lengths seen on the runways lend a certain comfort to our closets this autumn, replicating (as closely as possible, at least) wrapping ourselves up in blankets on the couch. "Seeing knitted looks walk down the runway warmed my heart a little extra," Rydberg said of the season. "I am a firm believer that it can simply never be too much knitwear in one outfit. Go hard or go home."
A sub-category to this trend is the striped maxi dress, spotted on the runways of Lovechild 1979 and Chloé to name a few. Paired with a knee high booth and floor skimming trench coat, it breathes effortless closet convenience. If you're a minimalist at heart, fret not. By Malene Birger made sure that winter white knit sets are on our shopping list this season.
Further embracing the winter season – with its crispy cold weather causing us to cozy up in knitwear – we find ourselves enhancing our (already) rosy cheeks – swiping a snowy highlight on for good measure.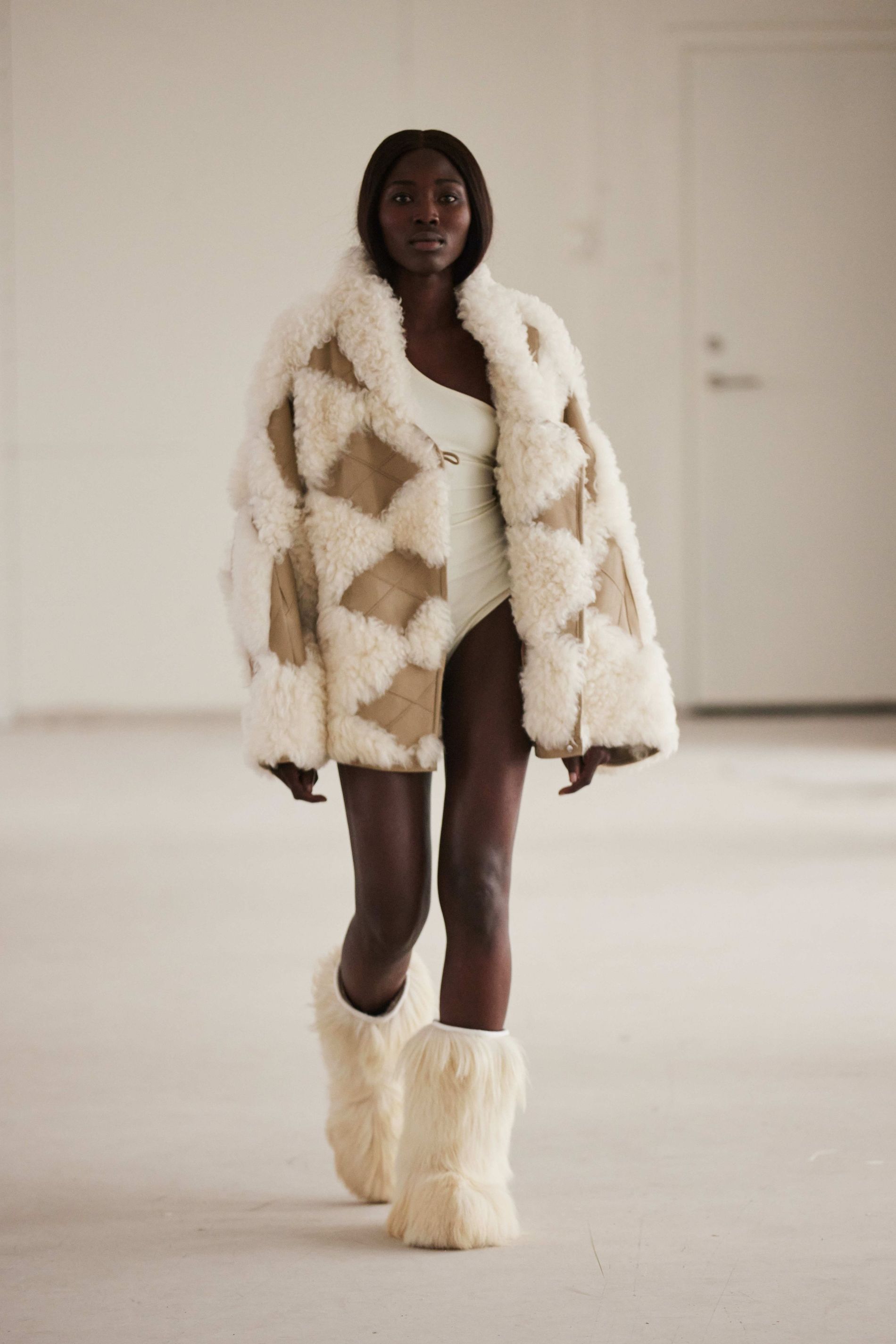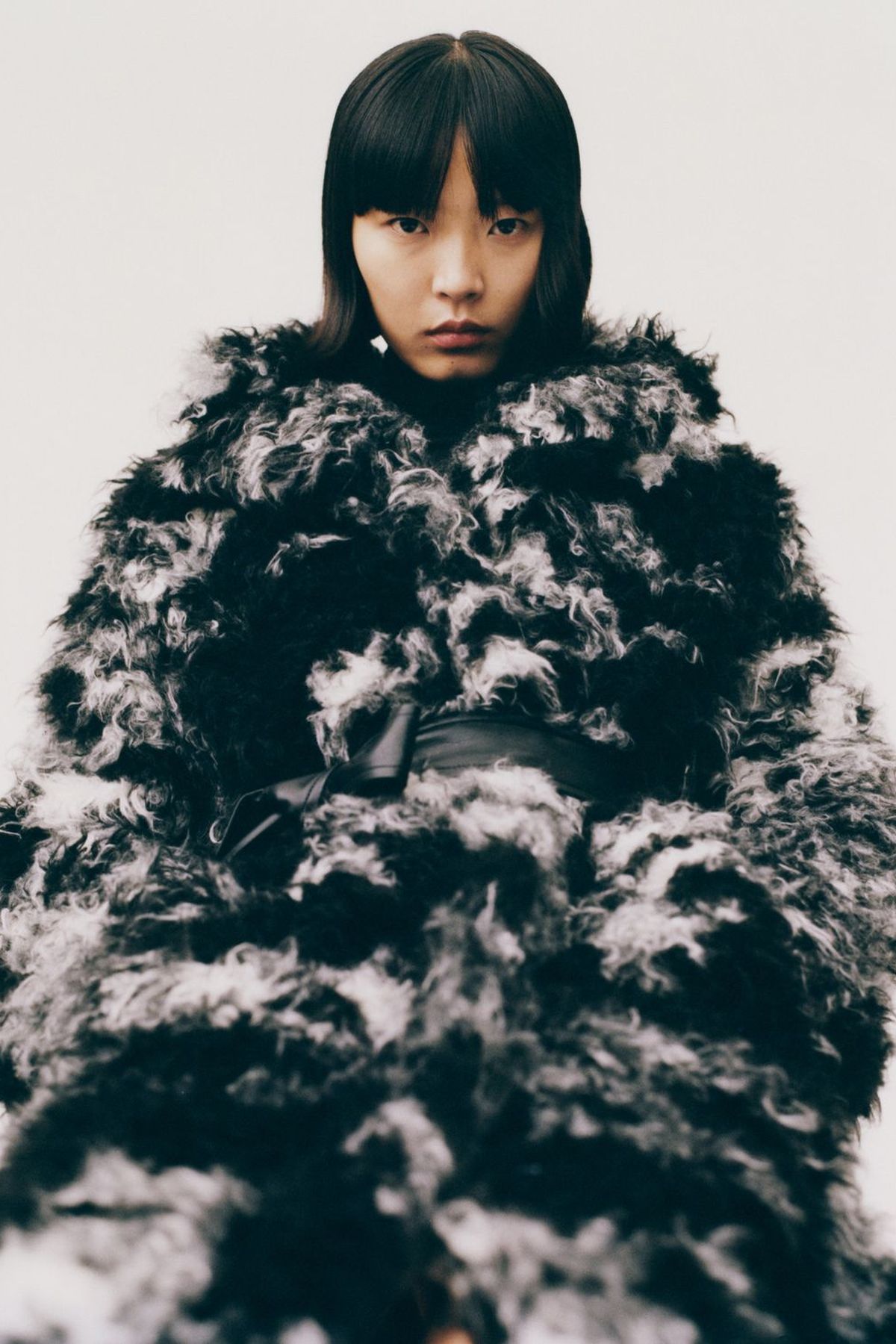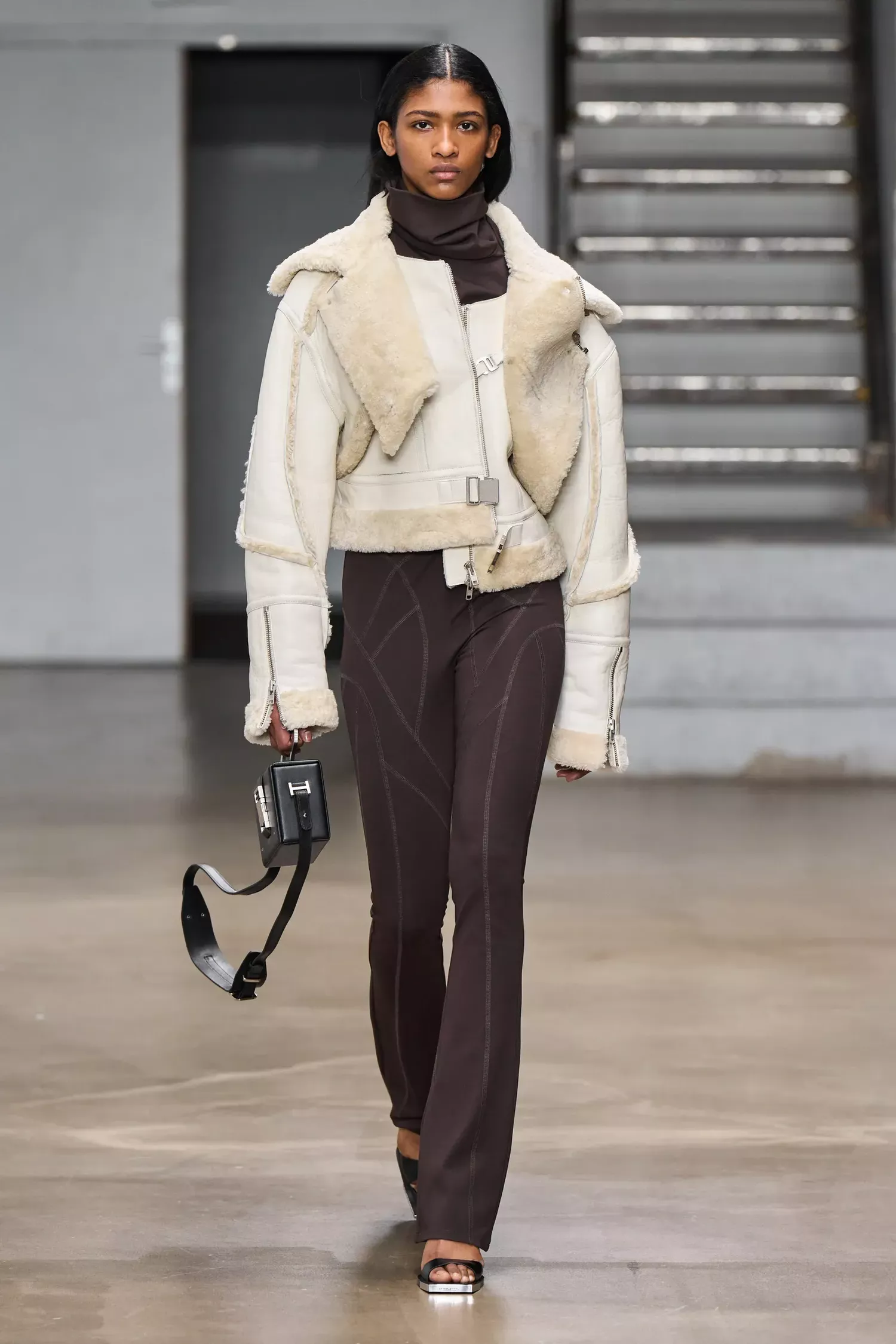 The show-stopping shearling
Spending the majority of the year in a coat, Scandi brands has fine-tuned fashioning outerwear that makes a statement, and if there's one coat you should invest in for the coming season, it is a (faux) shearling. These fuzzy showstoppers is set to elevate any ensemble, pairing perfectly with soft tailoring and fine knits for early autumn temperatures, or a thick cashmere come winter.
Our eyes were instantly drawn to Envelope 1976. The Norwegian brand's lozenge printed cropped coat came in both black and beige, with the pattern lending an added level of interest to the outerwear. On their end, the designers behind Heliot Emil developed a winter white motorcycle jacket with furry trim while Rodebjer opted for as much volume as possible with their black and white floor length coat.
But glossy locks aren't exclusive to our outerwear. Wrapping up in our fuzzy coats, a moisturising hair oil is essential to keep our hair frizz free in the cold.