Who better to wear the wares than the people who created them. Here the label's creative director Bryan Conway talks to Vogue Scandinavia about the latest collection
For its AW22 lookbook, Tiger of Sweden turned the lens on itself, photographing the designers, tailors and pattern makers who bring the very clothes featured to fruition. "It was freezing cold, but it was really fun," says creative director Bryan Conway.
Shot by documentary photographer Clémentine Schneidermann in Ullkontoret, Gotland, at a farm which supplies yarn for the brand, the images depict a collection that celebrates craft. Conway cites only 'the arts and crafts movement' of the late 19th century – a rebellion against mass production and return to making decorative items by hand – as a source of inspiration. There are no esoteric references, no bombastic storytelling, just great clothes – practical clothes – made thoughtfully. "It's not just about the clothes we're making. It's kind of like the why – what's the point?" says Conway. "And it's because we love doing it. But also it's about the people and what craft means to them."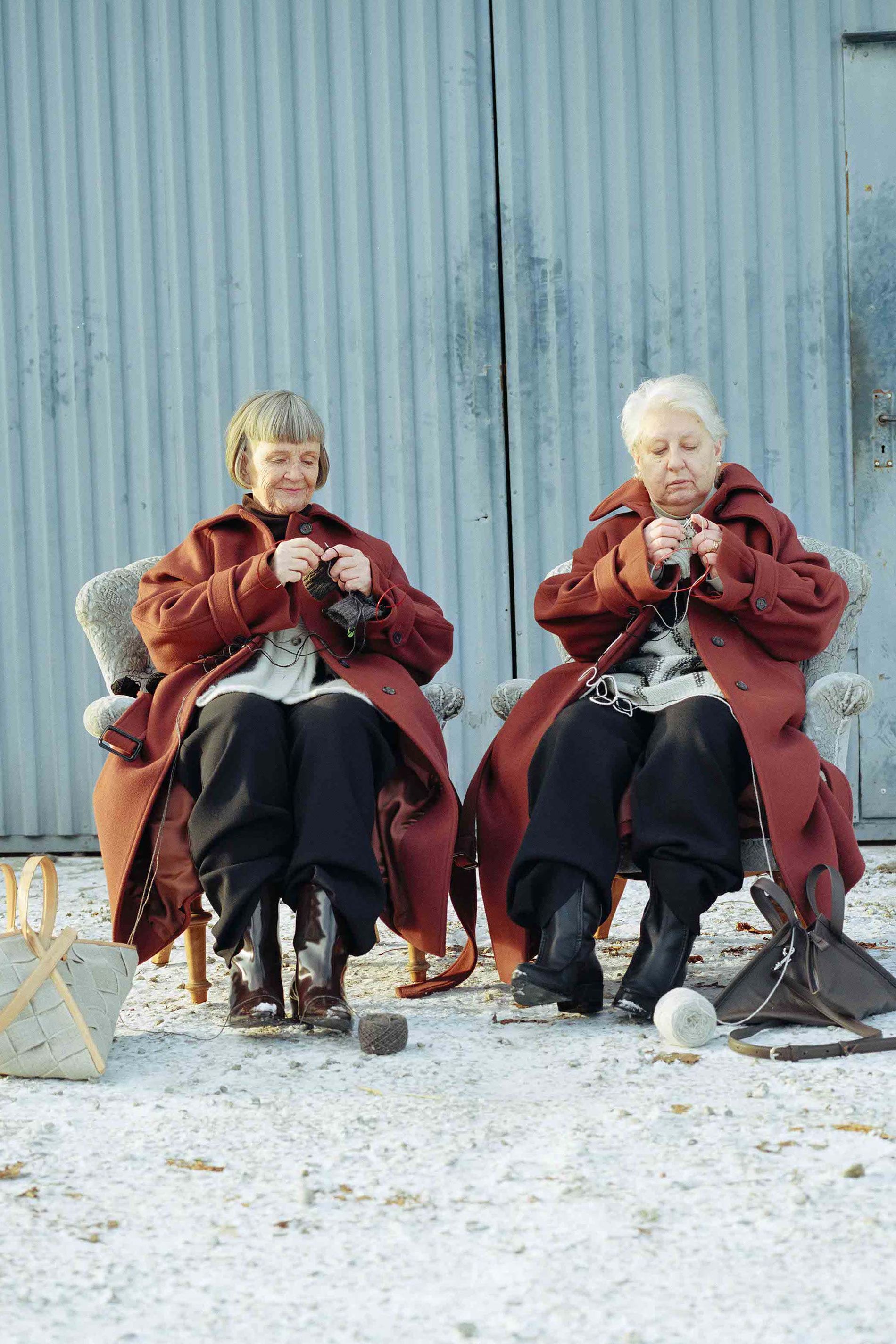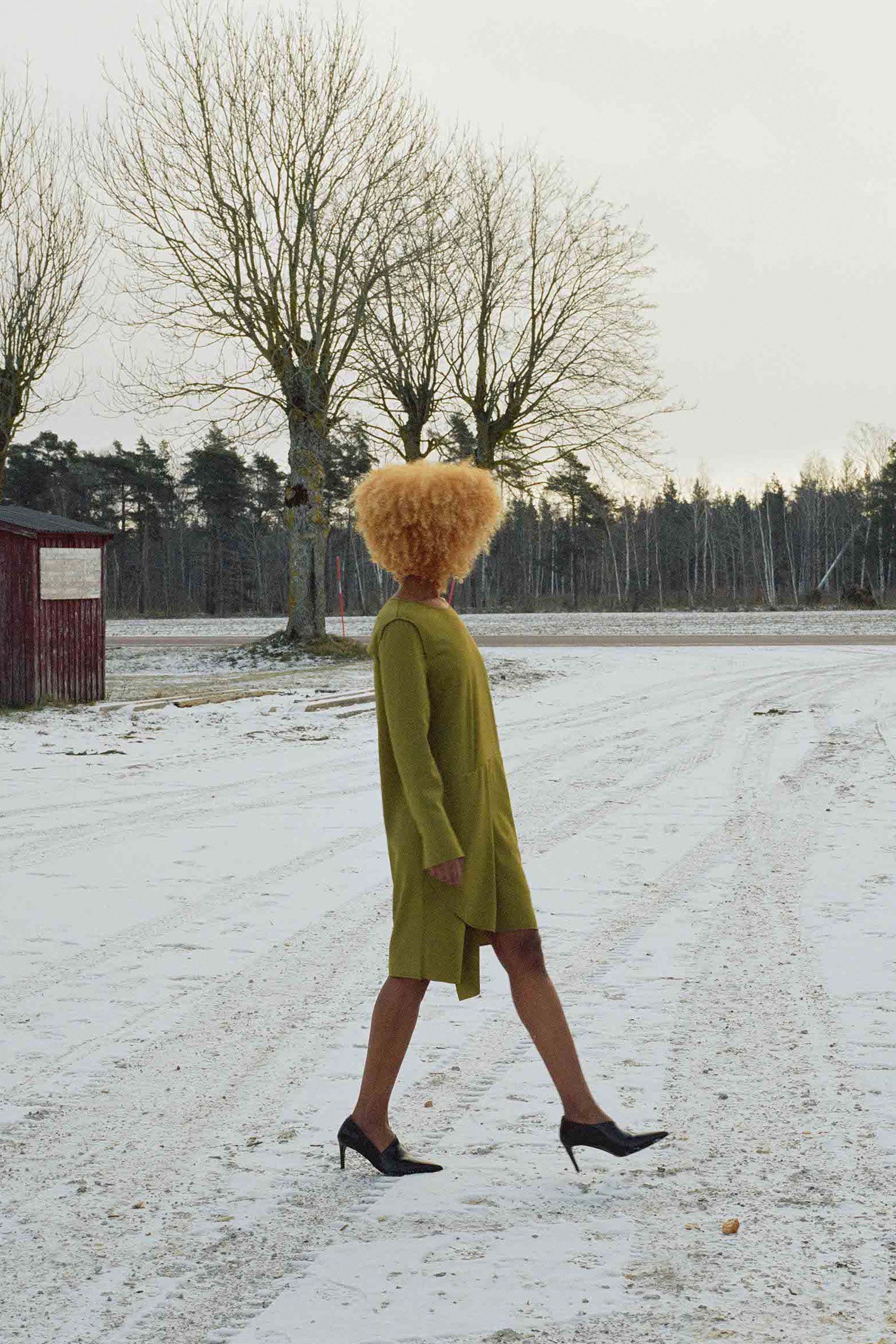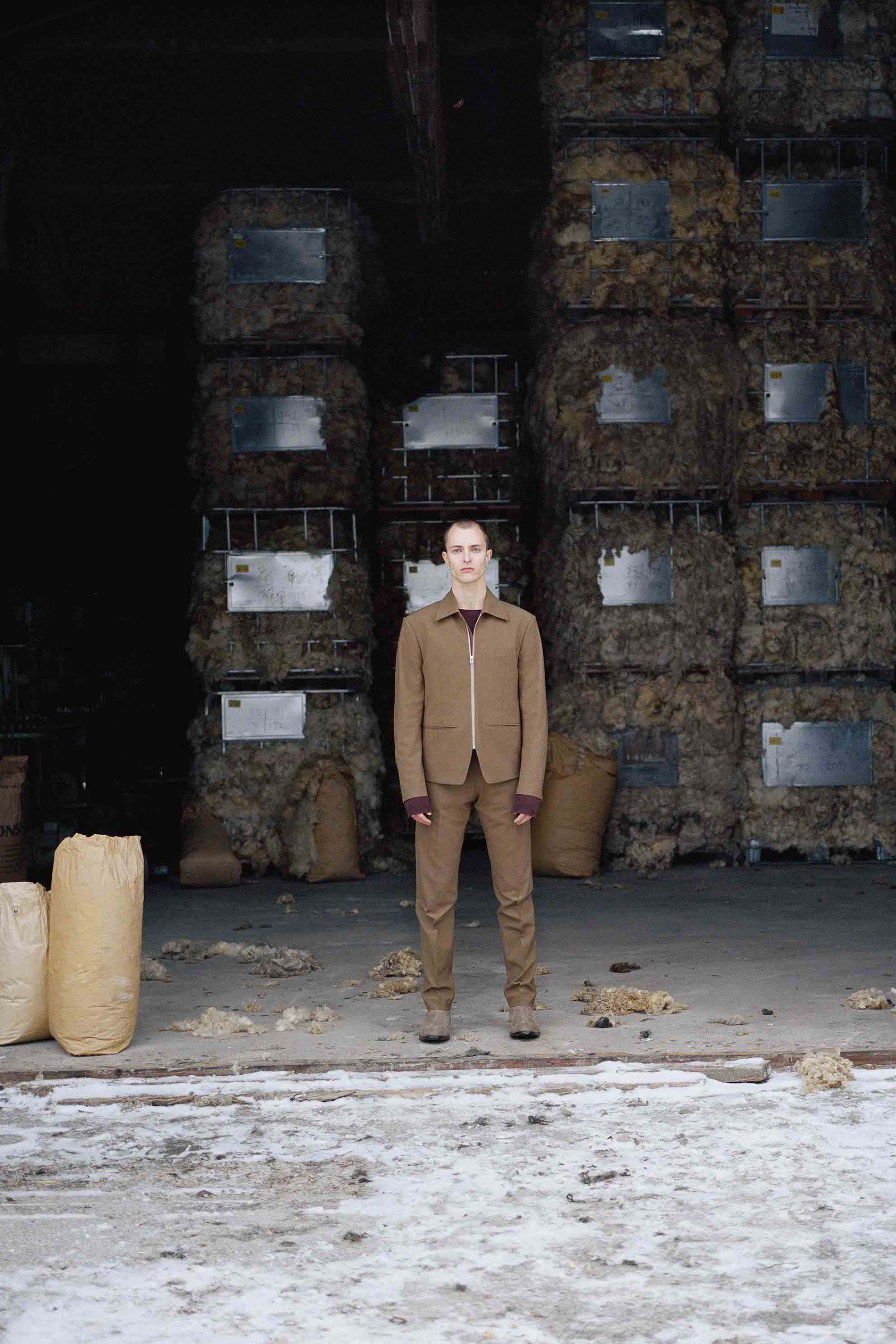 Often this meant using traditional techniques, culled from long conversations Conway held with nearly half his staff. In these three-hour conversations, held in-person and via zoom, he posed one question: what does craft mean to you? Specific items trace back to these chats. The hand-knitted gloves, for instance, came from a story told by the brand's PR director, Per Håkans. "His auntie always used to hand-knit gloves and give him a new pair," says Conway. Håkans appears in the lookbook alongside his daughter.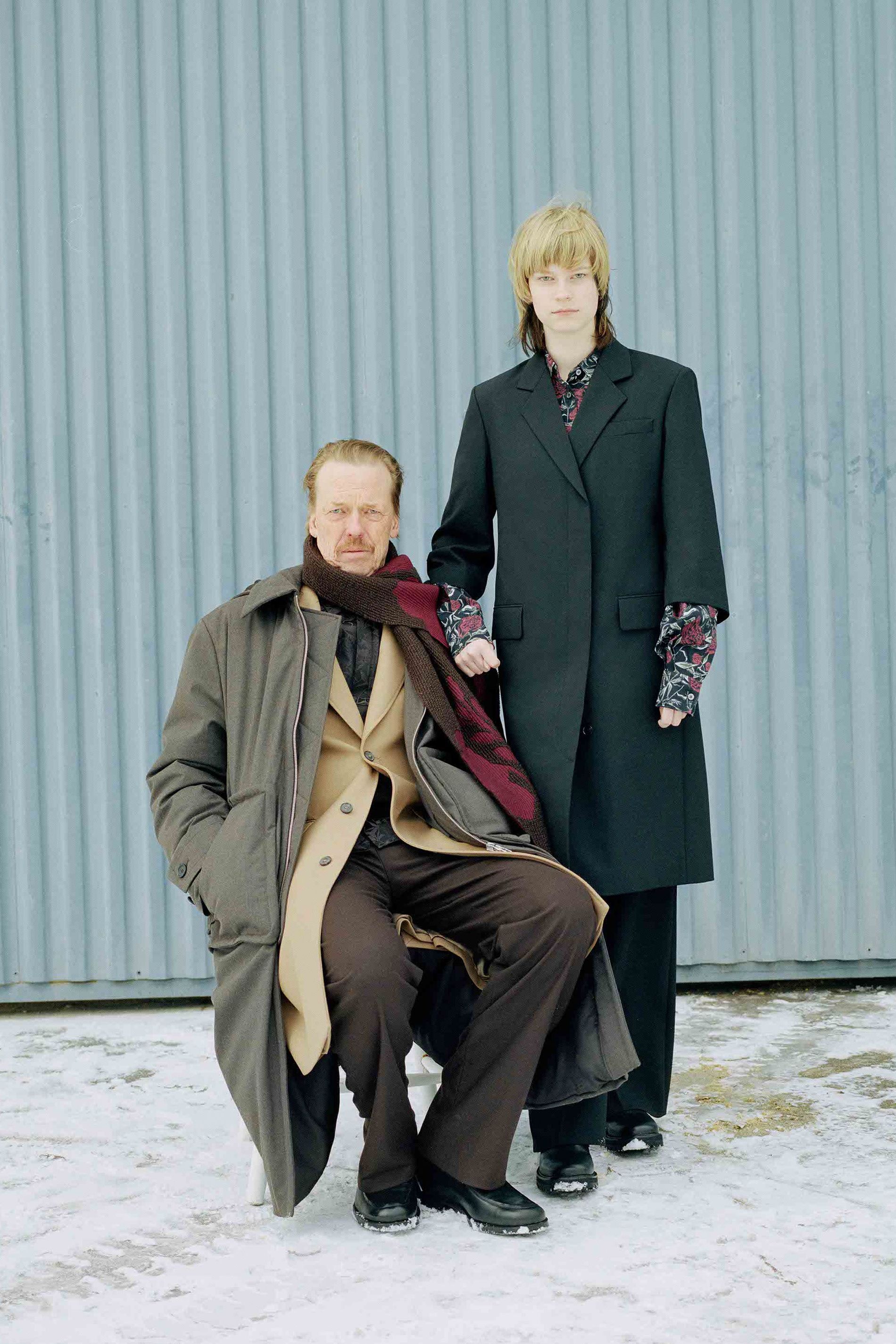 Per Håkans and his daughter. Photo: Tiger of Sweden
As a Swedish heritage brand, Tiger never forgets the season. A smart turtleneck and winter white linen skirt – made in collaboration with Klässbols, the weavers who supply tablecloths and napkins to the Swedish court – is topped with a generous blue-grey parka. Coats are thick and hearty, most notably a double-breasted brown option, with razor-sharp lapels. Then there are those buttery shearlings, the tent-like puffer poncho. There are scarves and flat leather boots and hoods. Refreshingly weather-appropriate wear.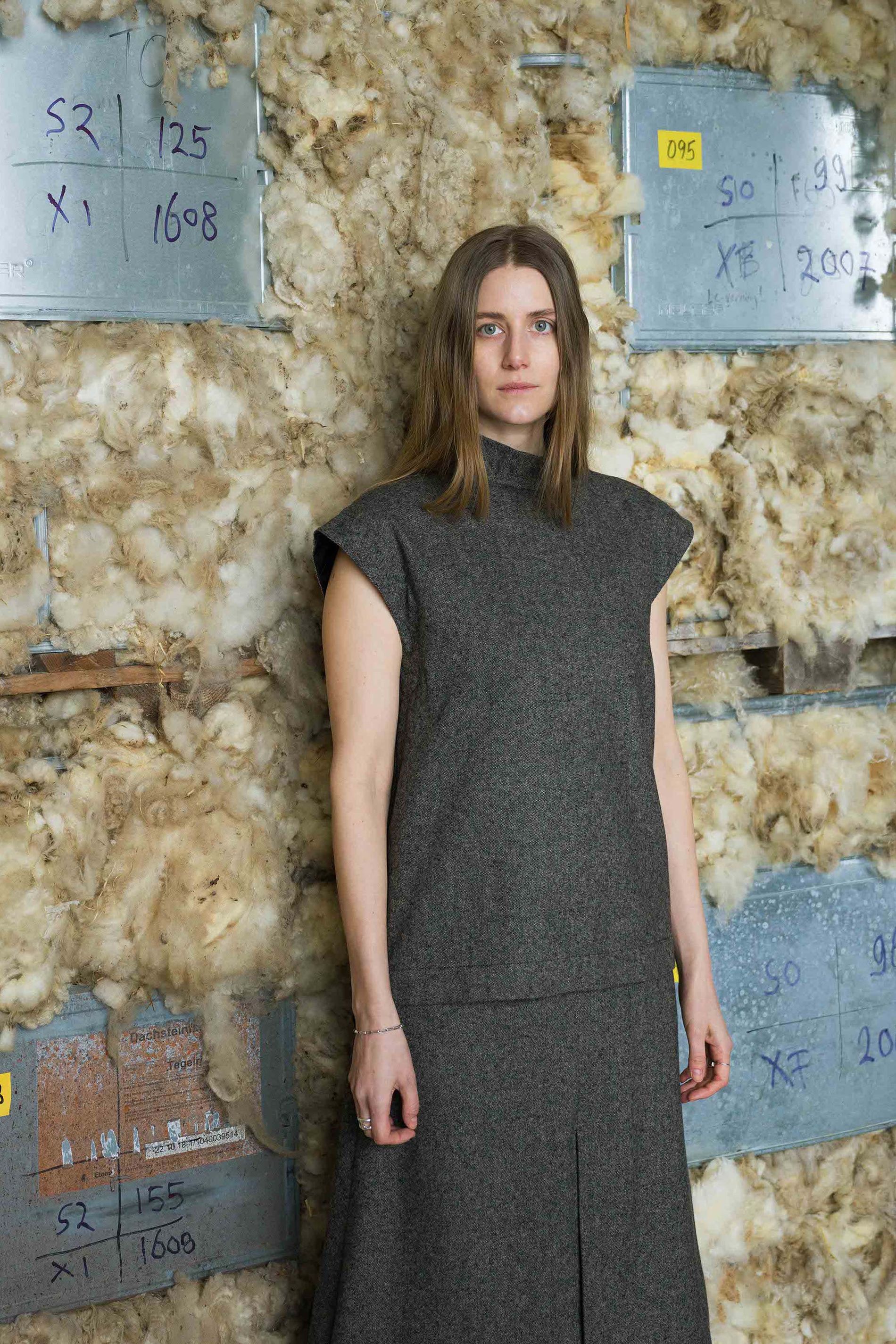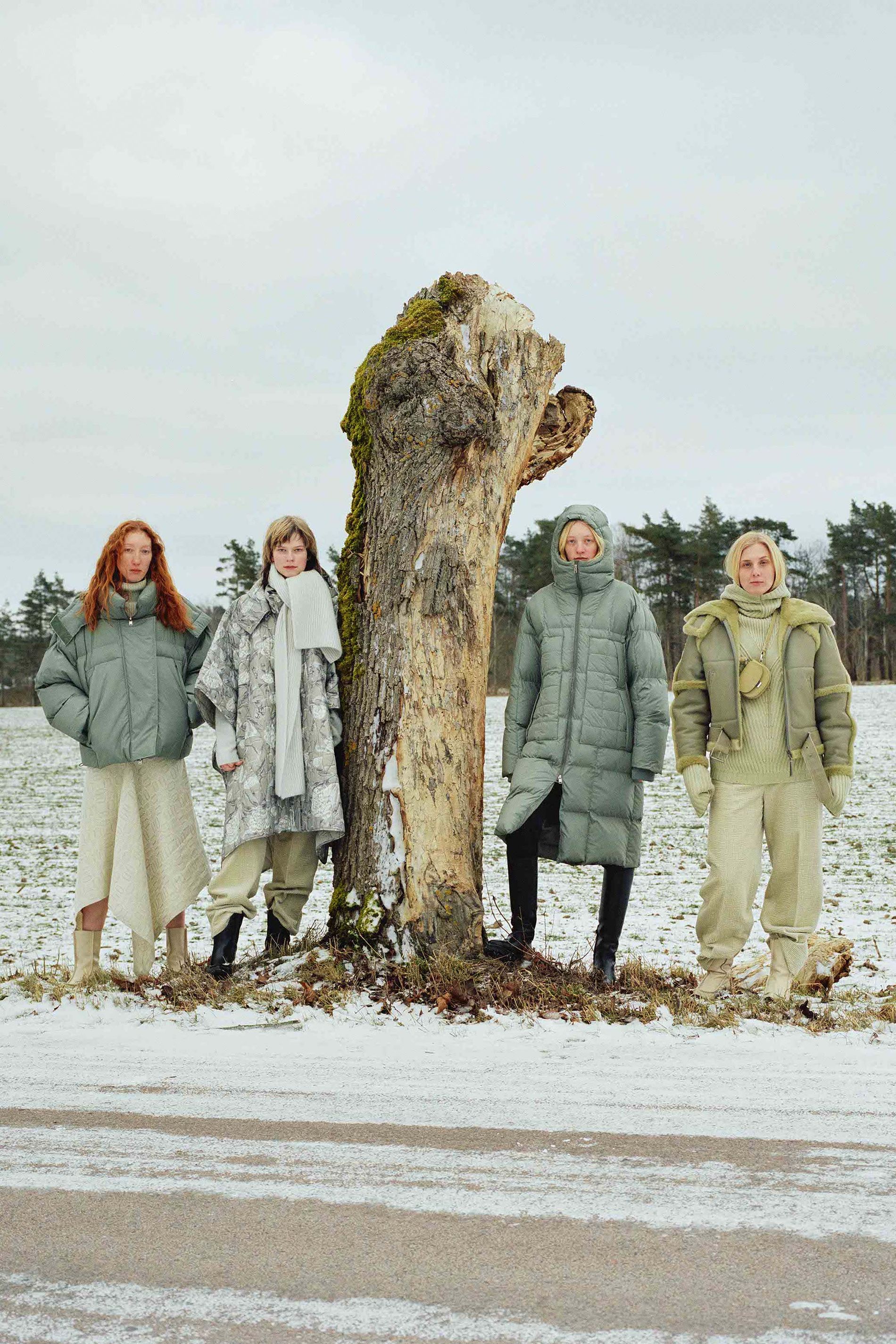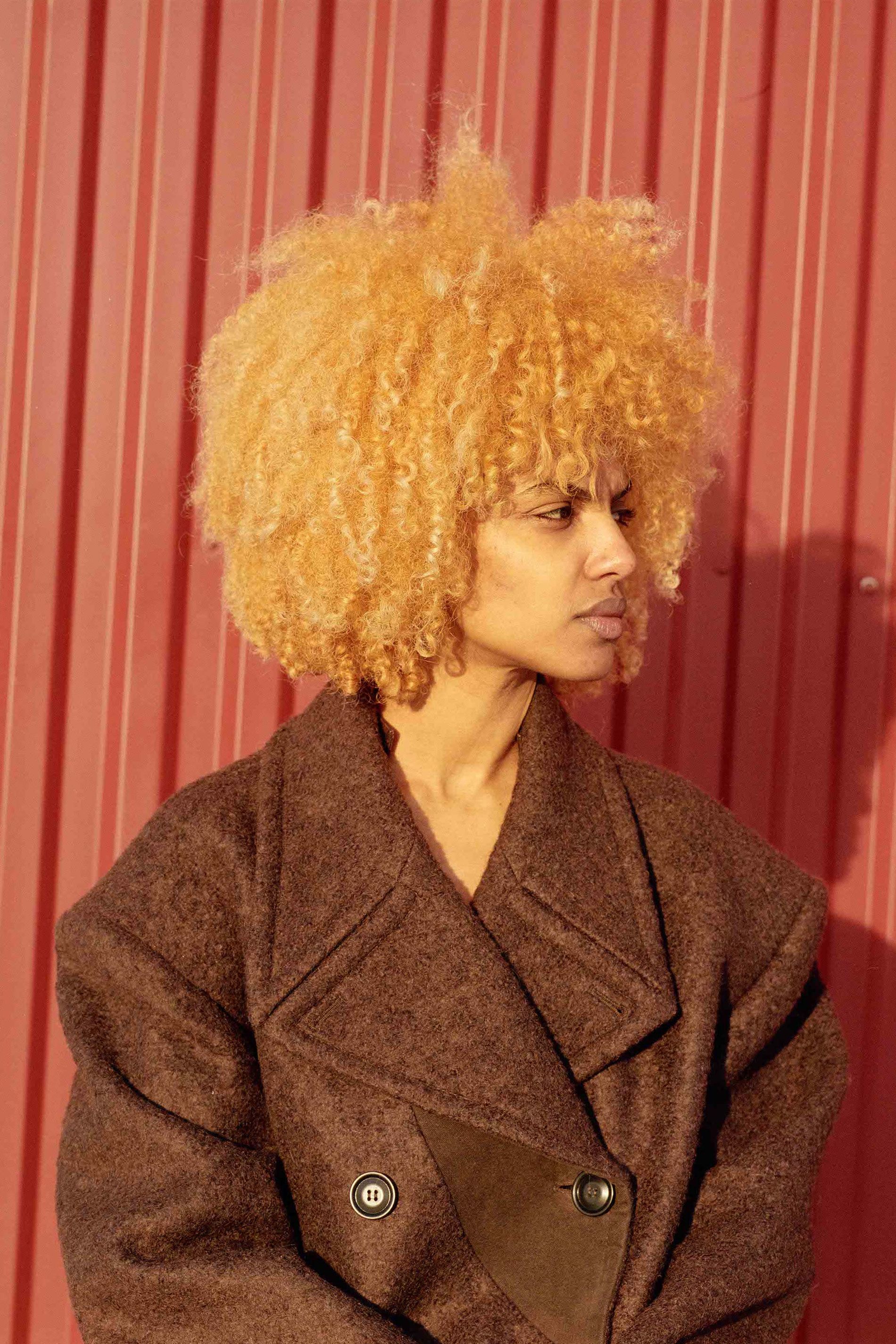 Under Conway's direction, the silhouettes have relaxed. Wide-legged wool trousers are tucked messily into boots – "They aren't perfectly put it, it's just shove it in because it's dirty" – or worn under a delicate pleated frock. Even the men's suits have loosened up, falling straight and oft just a tad too long. Meticulous craft has never looked so effortless.
Was it difficult to convince a collection of behind-the-scenes Tiger employees to step into the limelight? "Big time," says Conway. "It's really hard, because I'm trying to make them do it, but at the same time, I would never do it."
See the full collection below: