PR specialist Alina Vrublevska and photographer Anna Ozerchuk share their experienced of the war in Ukraine and the decision to stay in their native city, Kyiv
Anna Ozerchuk: On the morning of February 24, Ukraine woke up to explosions.
Some people promptly started to collect their stuff and go to other cities and abroad. For me, It seemed that half a day went by when I just sat still and couldn't do anything. A few days before, I tried to understand what to do if the worst would happen: what things to take with me, how to pick up my grandmother, where to go. But when it actually happened, I didn't go anywhere.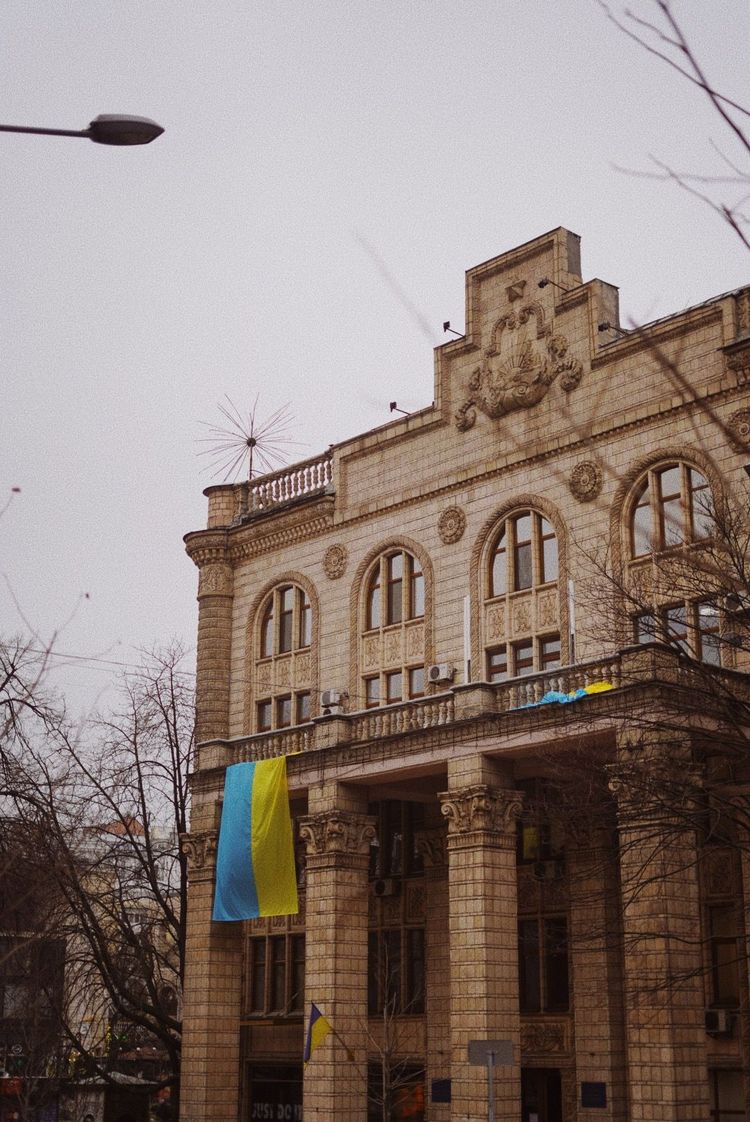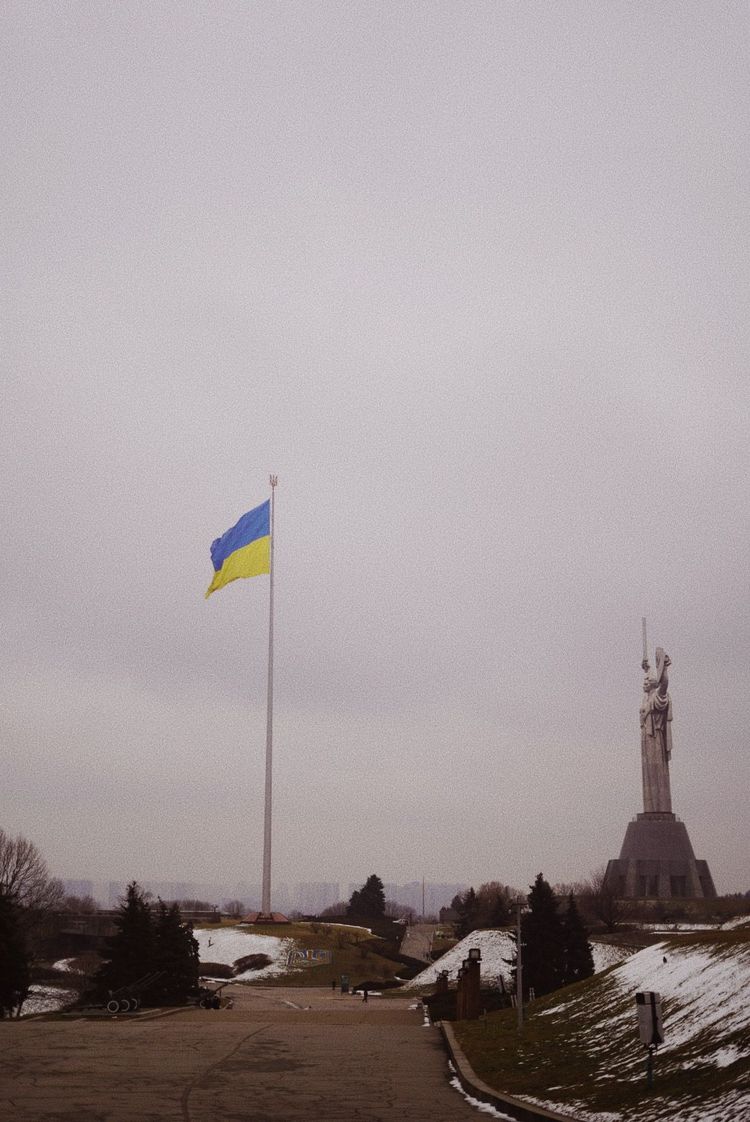 Alina Vrublevska: I woke up at 8 am. I did not hear the explosions because I had difficulty falling asleep the night before, so I slept longer than usual. When I woke up, I immediately saw lots of notifications and news alerts - a chronology of the invasion of the Russian occupiers. Almost immediately, a friend of mine, who was planning to come to my place for breakfast the same day, wrote, "I will not come. War. We are fleeing abroad." Fear and despair - all you feel at that moment. I felt completely numb for another half-day. It seemed like a joke. I just sat on the couch and stared at the wall. It was very scary at home, but I decided not to go to my mother's place - she lives on the left bank. The idea of ​​driving across several bridges did not seem safe.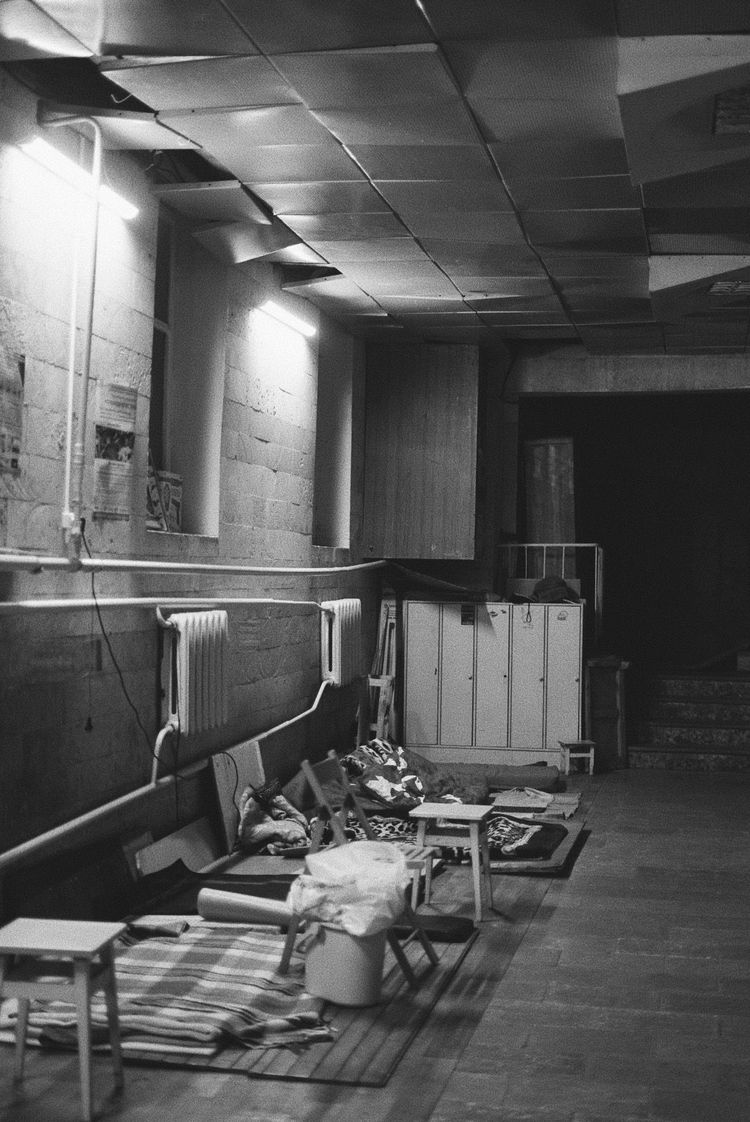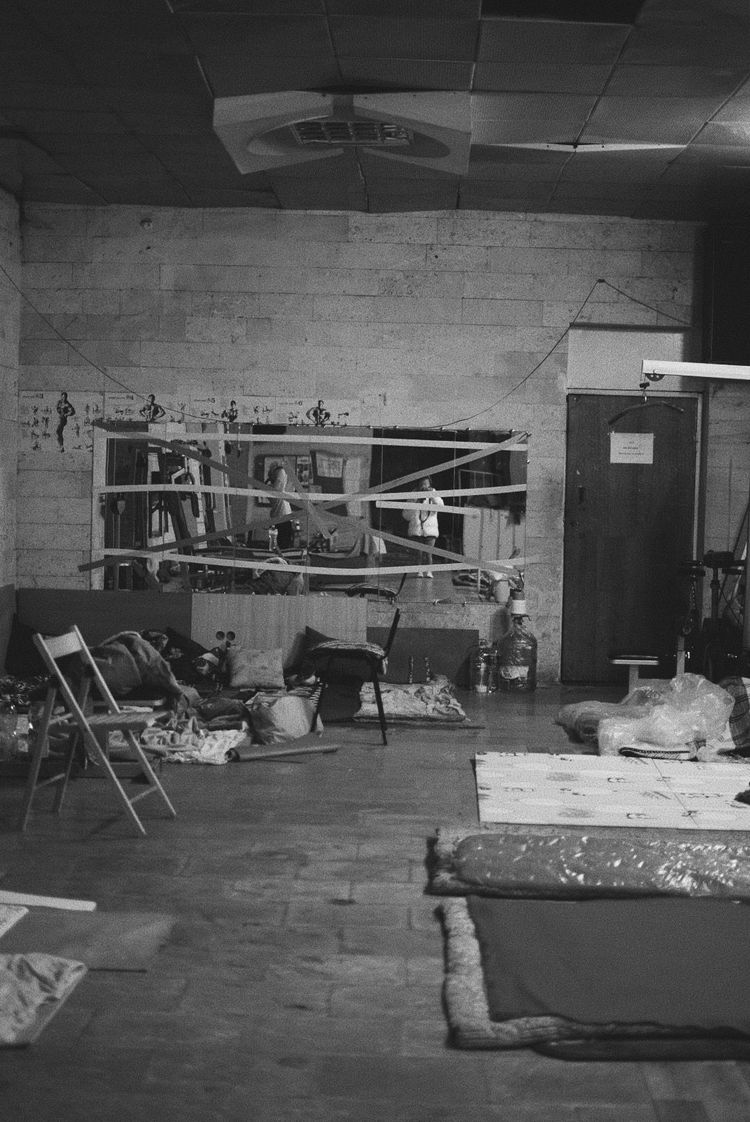 A.O: Alina texted me at about 4pm. We live next door to each other, and she offered me to come by her place so we could go hide in a subway. I decided to check the bomb shelters in my building or nearby. We have a special google map with all the bunkers flagged in the region. Apparently, most of them were closed. There are just absurd stories. [A home] store, which was supposed to have a bunker on the -1st floor, did not let people in. Neighbours called the store director, to which she replied that there was furniture worth 5 million, and she would not open a bunker for ordinary people.
A.V: I live next to the subway, and they said it was the safest place to be on the news. At first, it seemed like a good idea, but soon I understood how difficult it would be. Friends who decided to hide in the subway said that the conditions were some of the most difficult.
I was getting more and more nervous during the day, so I wrote to Anna and started to pack a small suitcase with the most important and valuable things. I was sure I was leaving home for only a day or two. Well, today is day 13 of war. When I was packing, I decided to wear my new white sneakers because I thought it would be pointless to keep them in a box in case I would never come back…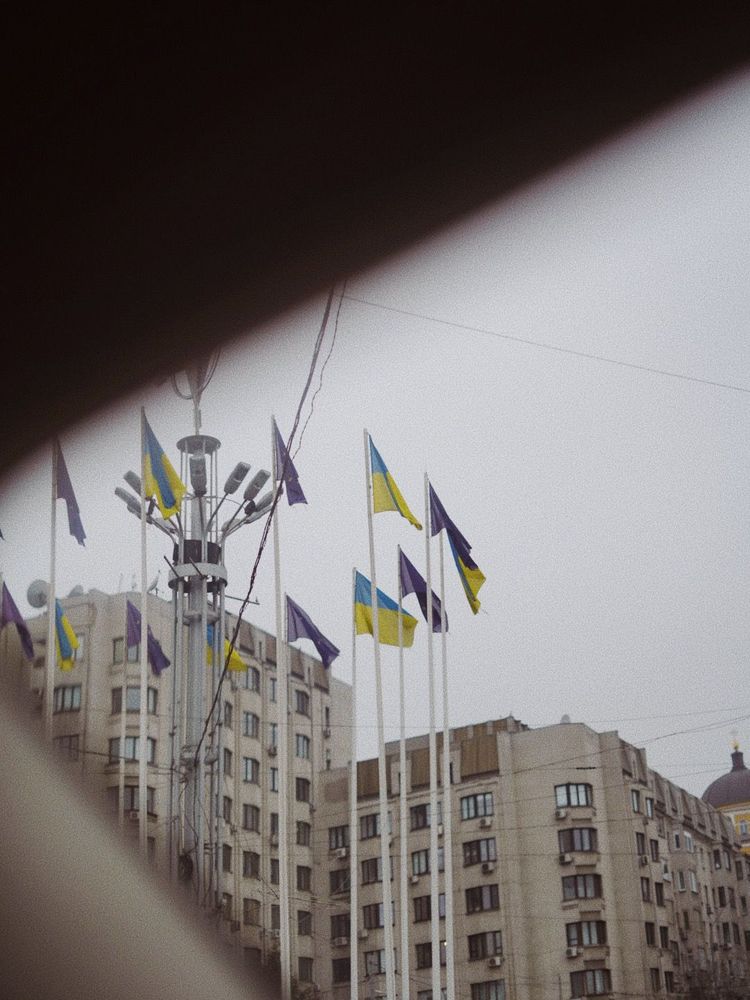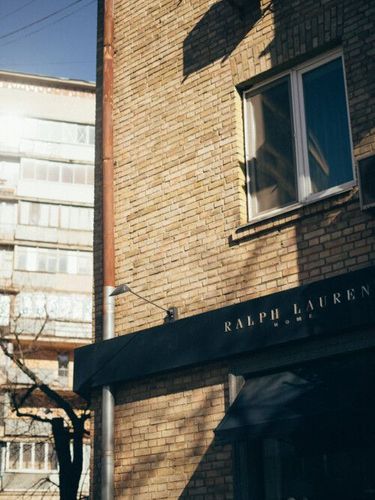 A.O. After finding and checking the bunker, Alina came to me with her things packed. We were watching the news constantly. We tried to fall asleep, not even switching off the news stream. Finally, at 4am on day two, we woke up from explosions and the air alarm and ran to the bunker. People had been sleeping there since the night before. We found a place on the floor in the corner and sat there for the next 12 hours.
When it got silent on the streets, after maybe half a day, we brought blankets, valuables, and some food from home. That day was the most difficult mentally. No words can describe it. When I started to feel really bad, I took a camera and started filming everything around us.
There were many wonderful people in the bunker. All polite and responsive, trying to help each other. This is our strength.
I realised that I am exactly where I need to be. Photography is my weapon, my work, my way of telling the world the truth.
Anna Ozerchuk
A.V. The first hours in the bunker were the hardest. We tried to support each other. Cried. We continued to follow the news constantly. There was a lot of fear around; everyone was afraid of the sirens. Our bunker is an old gym on the first subfloor floor in Pechersk. I can't say that it's very safe anyway, but psychologically it's a bit calmer here.
We were very lucky with the "neighbours" in the shelter. The next night the men from a bunker found an old wooden board so we wouldn't sleep on the concrete floor. Most people there were staying relatively calm, even tried to joke.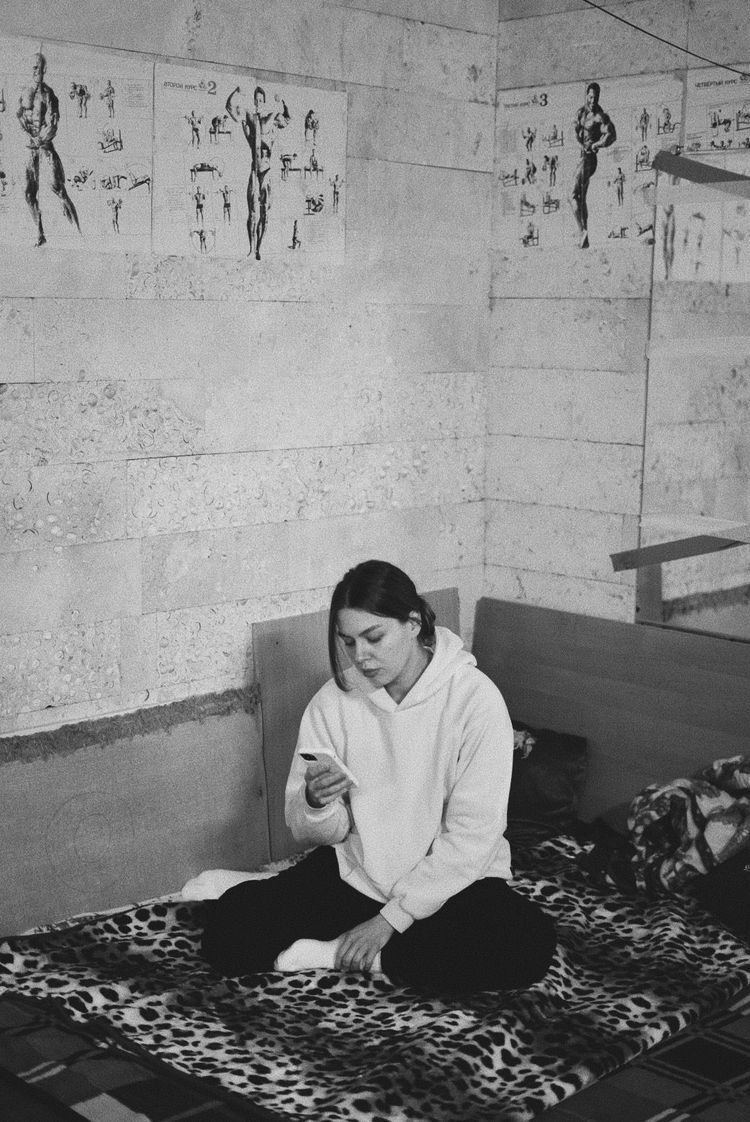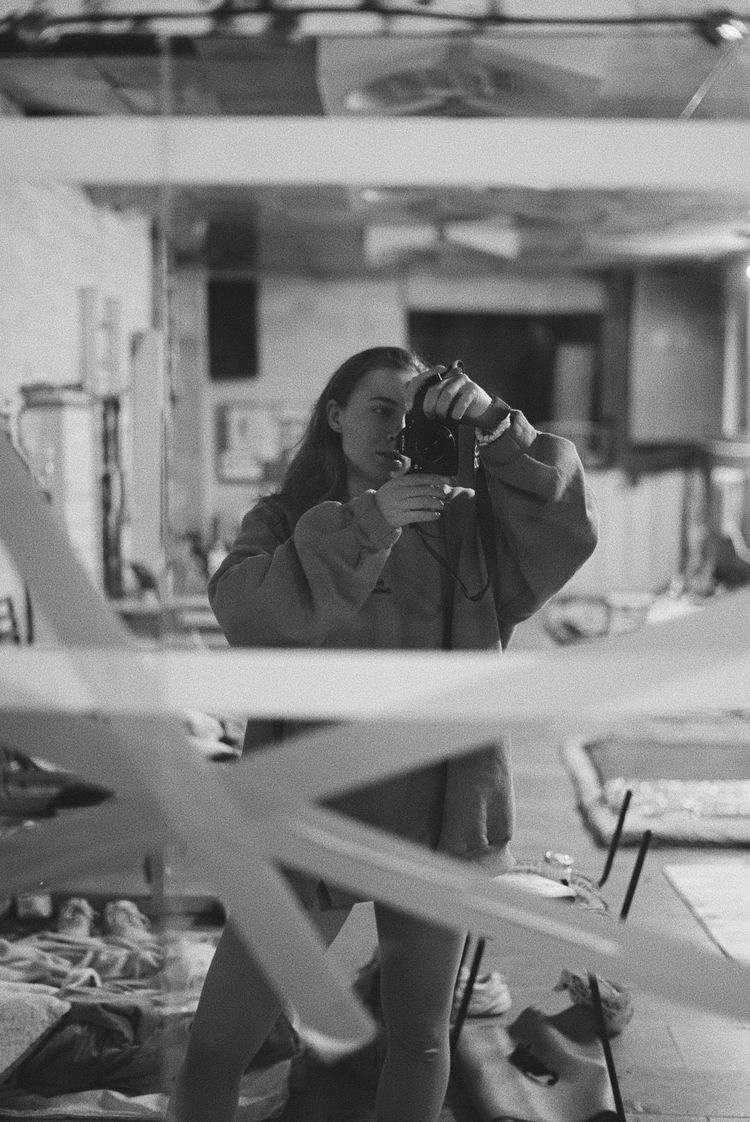 A lot has changed in the last few days. We got used to the situation. Nobody runs to hide when the air sirens start. They happen almost all day long - no one is scared anymore.
We are tired. There are fewer and fewer people in the bunker every day. They prefer to remain in their apartments, despite explosions and constant firings.
Despite the huge number of offers to flee abroad, we decided to stay in the city. This is our home. Our families are here. We also know that we are lucky now with the conditions we have for now. That's why we use every opportunity to communicate with journalists and foreign magazines and try to tell the truth about the Russian invasion. We believe in victory and are grateful for each new day.
A.O. I realised that I am exactly where I need to be. Photography is my weapon, my work, my way of telling the world the truth.
See all of Anna Ozerchuk's photographs below: