Step inside last night's emotional celebrations as Thomas McEntee – the A-listers' favourite brow magician – unveiled his long-awaited debut 'concept studio salon' in Stockholm
'Brows, beauty, bubbles', was the promise printed across the exclusive invitations to the highly-anticipated official opening of Thomas McEntee's solo 'concept studio salon' in Stockholm – and the evening certainly delivered. Packed with the 'who's who' of Stockholm, the space on Sankt Eriksgatan brimmed with celebratory buzz from the get-go.
McEntee – the renowned brow artist on speed-dial to the stars – took to the stage to deliver an emotional opening speech, leaving not a single dry eye in the house. He described the challenging personal journey and years of tireless work that had lead to the moment: the unveiling of his very own dream establishment which is set to be Stockholm's one-stop shop for anyone who takes their brows seriously.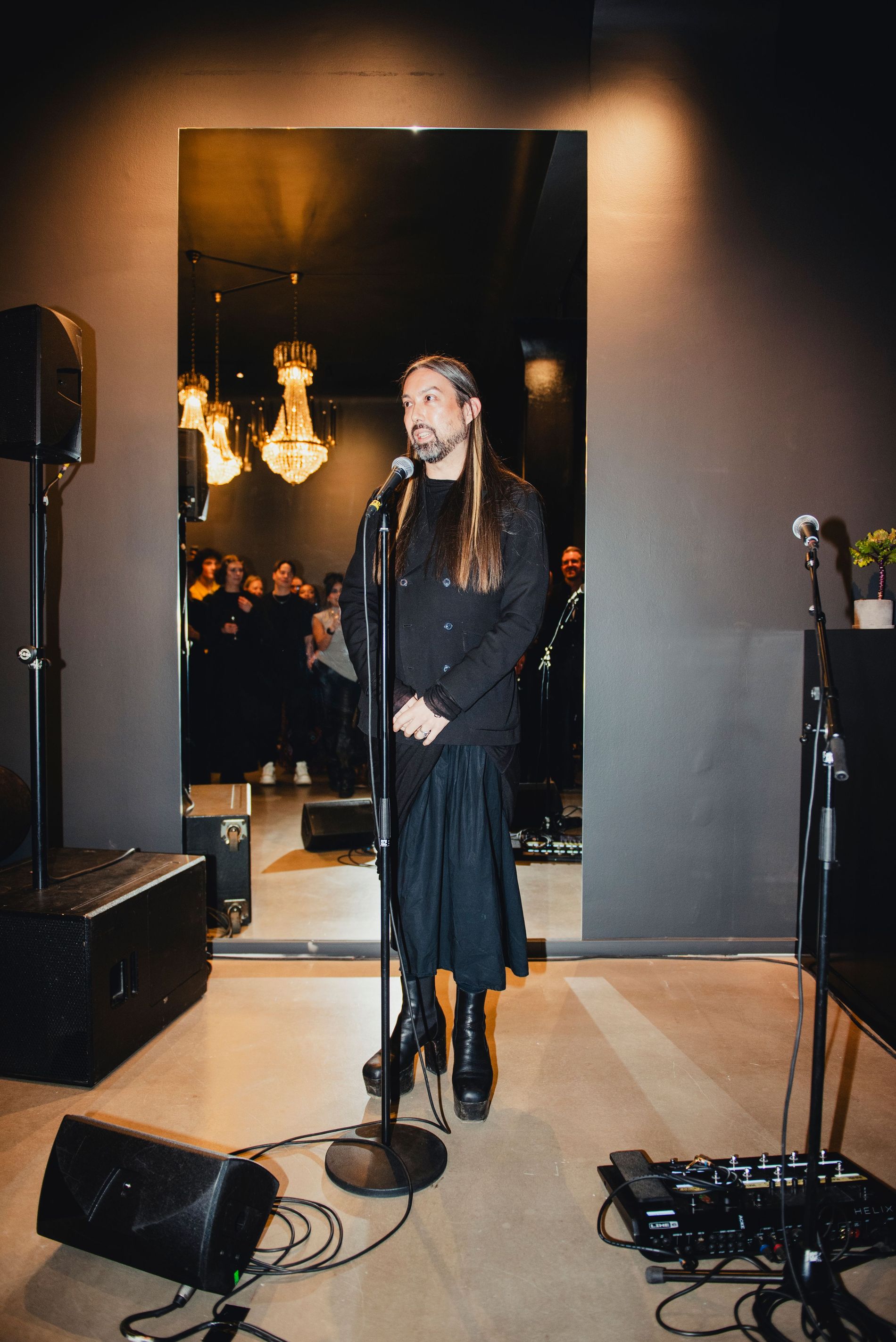 Photo: Paulina Thoren
During his speech, McEntee also acknowledged the contributions and support he had received from many present. And more friends of McEntee's were on standby to chip in. Umeå-born, Stockholm-made singer Tove Styrke (McEntee's first-ever client) delivered a performance of two songs that came direct from Styrke's heart to those of the awestruck audience. Styrke even slipped in an anecdote between songs, recounting how McEntee did her brows in the the old dungeons of the legendary (and to everyone's devastation, now-closed), nightclub Debaser Slussen. "He did my brows in there for the first time," Styrke said. "It smelled like piss but at least I looked the part for my performance".
Once Styrke's performance came to a close with hugs and kisses, entertainment renaissance woman Shima Niavarani took over the decks for a DJ set in the honour of the host. Niavarani, who has covered most fields of performance in her career so far, broke new ground during her two and a half hours' control of the music. It was her first DJ set ever and what a debut it was, spanning a wide range of genres, decades and moods. Had it been later in the week, guests would surely have started a spontaneous dance floor within the salon.
If last night's hype is anything to go by (including edible business cards, enough to make any Manhattan businessman jealous), there is no doubt that McEntee is one to watch. When asked by Vogue Scandinavia if there will be more events and updates in the pipeline, his enigmatic response was "Maybe, keep an eye out." We will certainly be keeping an eye, and a brow, out on McEntee as his beauty empire builds.
See all the snapshots from the opening celebrations below: