Reebok's vintage-inspired trainers have garnered fans year after year and now the Classic Leather is getting a fresh update. We couldn't be more excited...
There's not many items in your wardrobe that bypass the easy come, easy go everyday trends and truly stand the test of time. And certainly very few which really make their mark as a style staple for almost 40 years, but that's the case with Reebok's white trainer classics. For nearly four decades the shoe has come to represent a tried-and-true footwear icon which has moved from the race track to the catwalk with the slightest of ease...
"The sneaker is an icon, but leaves room for the individual to create their own personal style. It is as relevant now as it was then," explains Filip Lagerbäck, brand director at Reebok in the Nordics. And certainly, a pair of white trainers provides the perfect blank canvas on which to build upon, permitting the wearer to customise and tailor as they see fit. And the Classic Leather sneakers, along with Reebok's other vintage-style offerings such as the tennis shoes Club C, are an ideal place to begin building an outfit from the bottom up.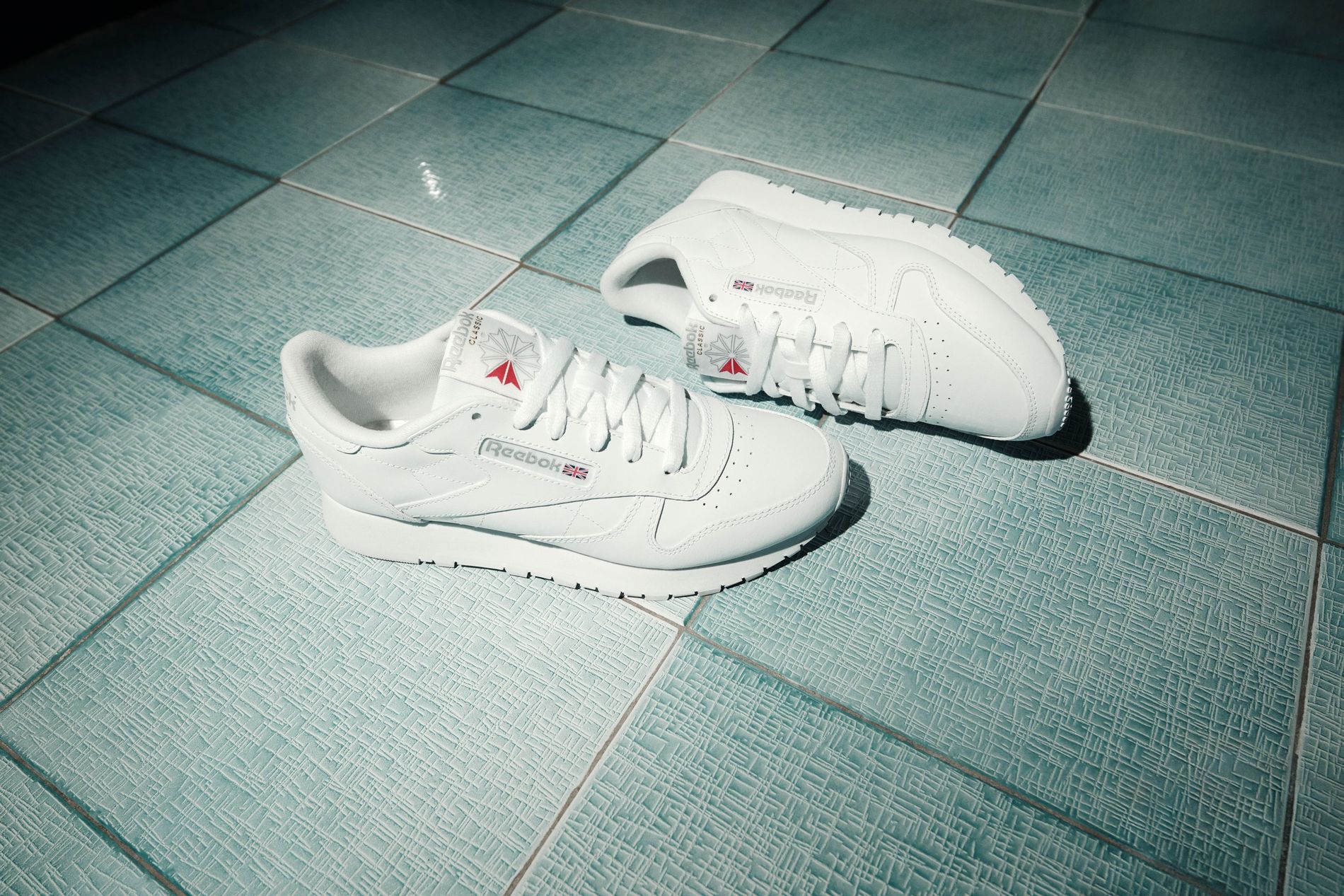 "Trends and styles come and go, but Classic Leather has never gone away. The shoe has a global audience spanning over decades. Maybe it has become so popular just for its simplicity and sporty design," says Stina Andersson, Reebok's brand communications manager here in the Nordics. "Classic Leather has iconic status and can, at the same time, be personalised with individual styling. The legendary icon lives on through its users."
And when it comes to its loyal wearers, the UK-founded brand has long been a favourite footwear of choice with a plethora of different individuals, from athletes to subcultures, bypassing genders and social classes alike. And still today the legacy sneaker continues to garner a whole host of fans within the celebrity and style sets, including Sydney Sweeney, Gigi Hadid (she has them in multiple colourways) and even royalty in the likes of Meghan Markle.
When the trainer was first launched back in 1983, crafted by designers Steve Ligett and Paul Brown responsible for other icons such as the Freestyle and the Reebok Pump, it was initially created as a running shoe (with a little bit of a difference) sporting its original sway bar shape and slimline toe. "What characterised the shoe during the '80s was the fine garment leather, a premium leather that is both soft and comfortable. In the '80s, many of the leather shoes were clumsy and not that comfortable. This shoe was the beginning of something new, good looking AND comfortable shoes," explains Andersson.
Taking and improving this timeless and enduring design into today, the shoe has been updated with a fresh zipped up take on the icon of old. Featuring a slimmer overall shape and silhouette, along with a better, boosted sockliner for a comfier feel. The shoe for the "style conscious men and women" has been given a facelift and lends itself to a contemporary wearer still today.
"Classic Leather is a trend that has never left the fashion world. Since its launch in 1983, the shoe has had its obvious place and has never lost popularity. It is the simplicity and its timeless design that makes the shoe so appealing to so many," says Lagerbäck.
"It builds on its legacy," affirms Andersson, "It's a shoe that deserves to be put in the spotlight. It has a great story and we want to keep it relevant – hence, why the silhouette and shoe were updated. To match the need of today's sneaker user."
The beauty of a classic retro-style white sneaker is that the wearer can truly put their mark on it. The minimalist, foundational leather canvas means you can just as easily elevate a blazer and pair of blue jeans with a pair for a laid-back look or couple with a summer dress in warmer months. "The shoe can be used both everyday and on more festive occasions, depending on how the sneaker user chooses to wear the shoe," says Lagerbäck.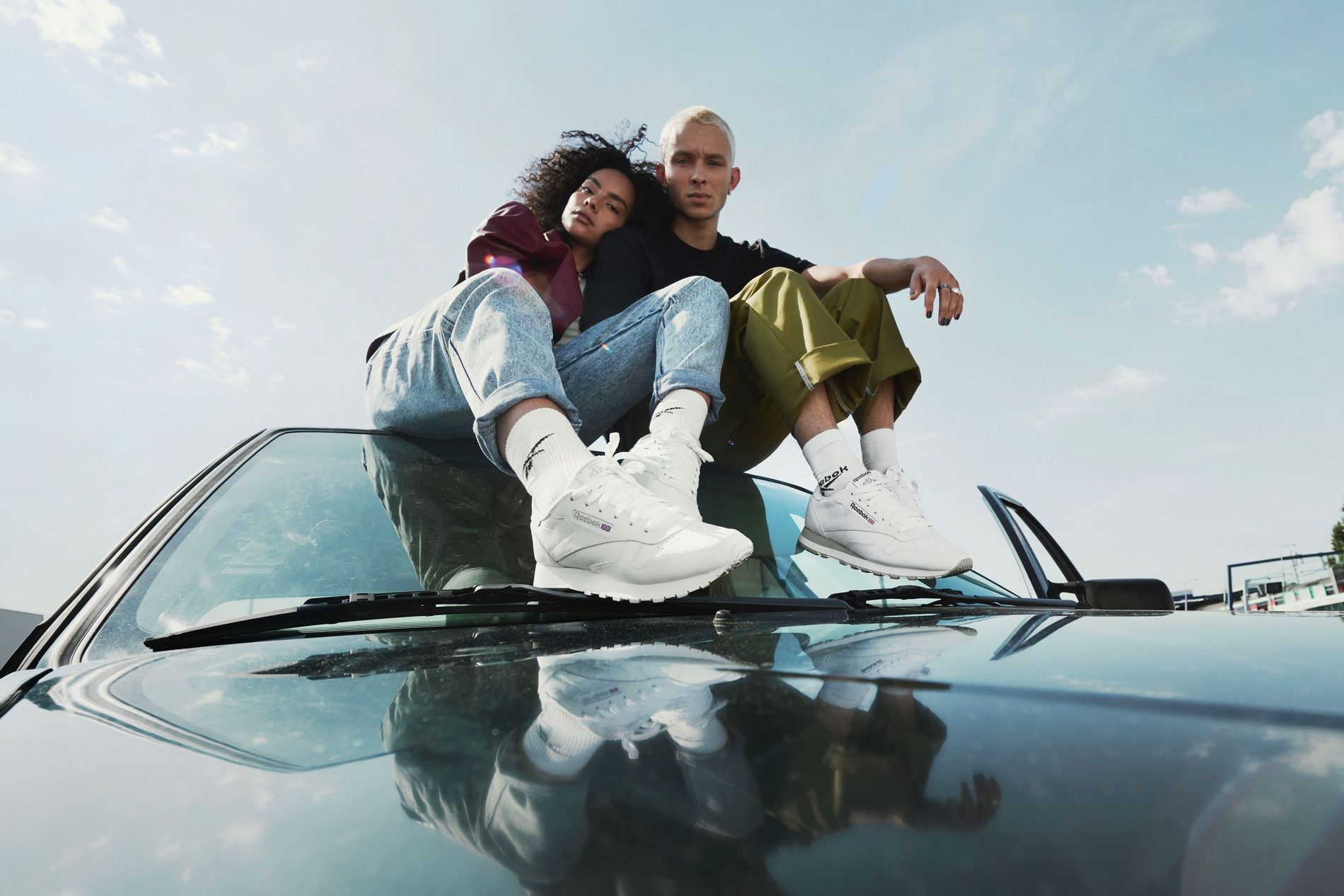 Managing to maintain such a cult status for nearly 40 years is definitely no mean feat, but sometimes, the old ones really are the best…