Keith Haring's lasting legacy of colourful murals, paintings and sculptures serve as inspiration for this joyful jewellery collection
In 1988, Keith Haring was diagnosed with AIDS. At the time, the illness had already left its mark on New York, not to mention the world. Having claimed the lives of luminaries, friends, and fellow artists, the diagnosis did not surprise Haring. Instead, the artist faced it publicly, saying, "no matter how long you work, it's always going to end sometime. And there's always going to be things left undone", in a surprisingly candid interview with Rolling Stones.
He would pass away two years later, leaving a vast archive of pioneering pop art behind. Haring was only 31-years-old at the time of his death but already one of the world's most renowned young artists, filmmakers, and performers. Now, the legacy of this pop-art pioneer has become the creative focus of Danish jewellery brand Pandora's first-ever art collaboration.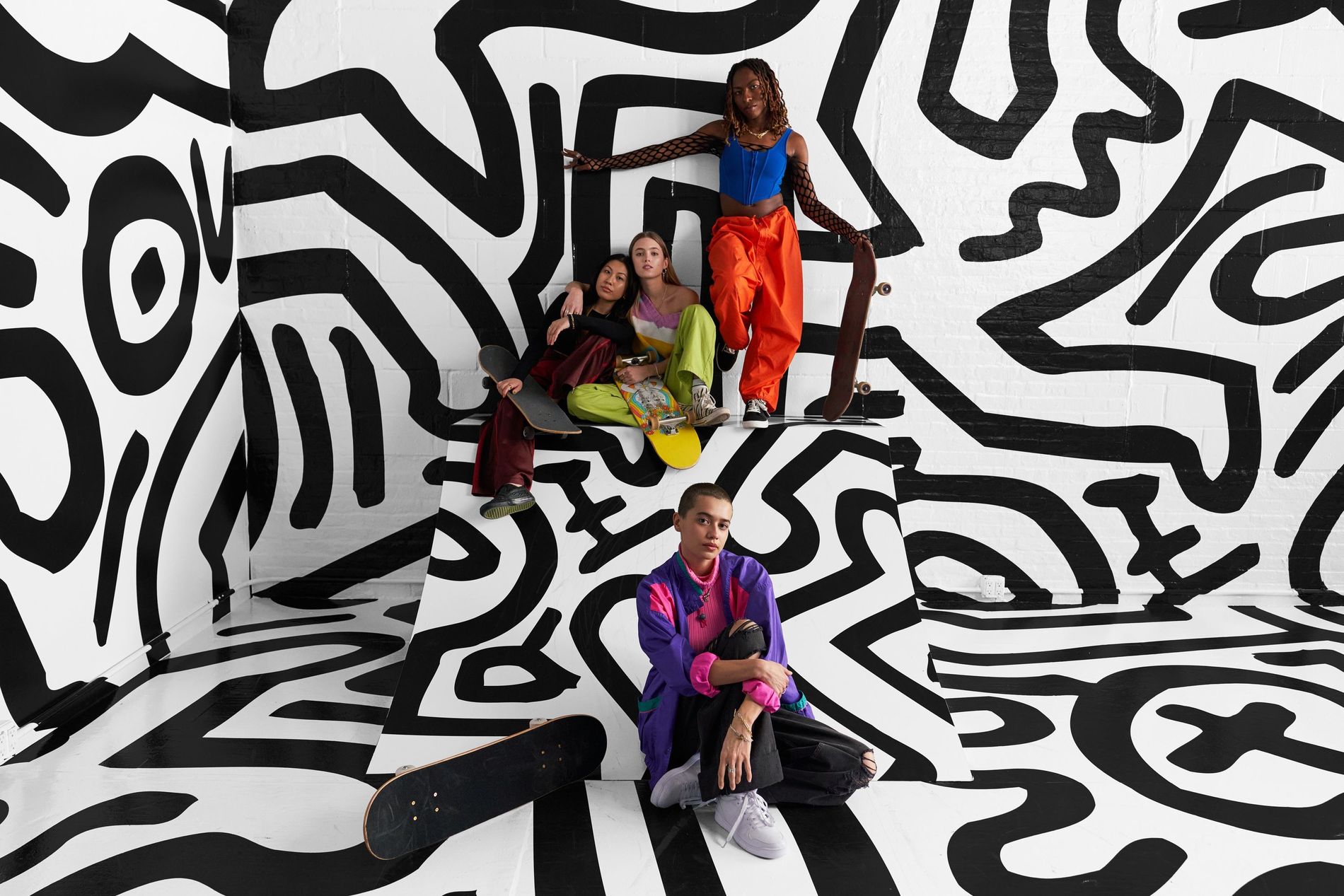 Haring found a creative home in the urban street culture of the '80s, leading Pandora to look into the past when designing the collection. "When creating the collection, we did a sort of time travel," explains Filippo Ficarelli and Francesco Terzo, the creative directors of Pandora. By connecting directly with the philosophy of Haring, Ficarelli and Terzo managed to translate the artist's timeless visual language into jewellery. "We imagine a dialogue with Keith Haring, using jewellery as a canvas or 'a wall' for sharing a language we can all speak."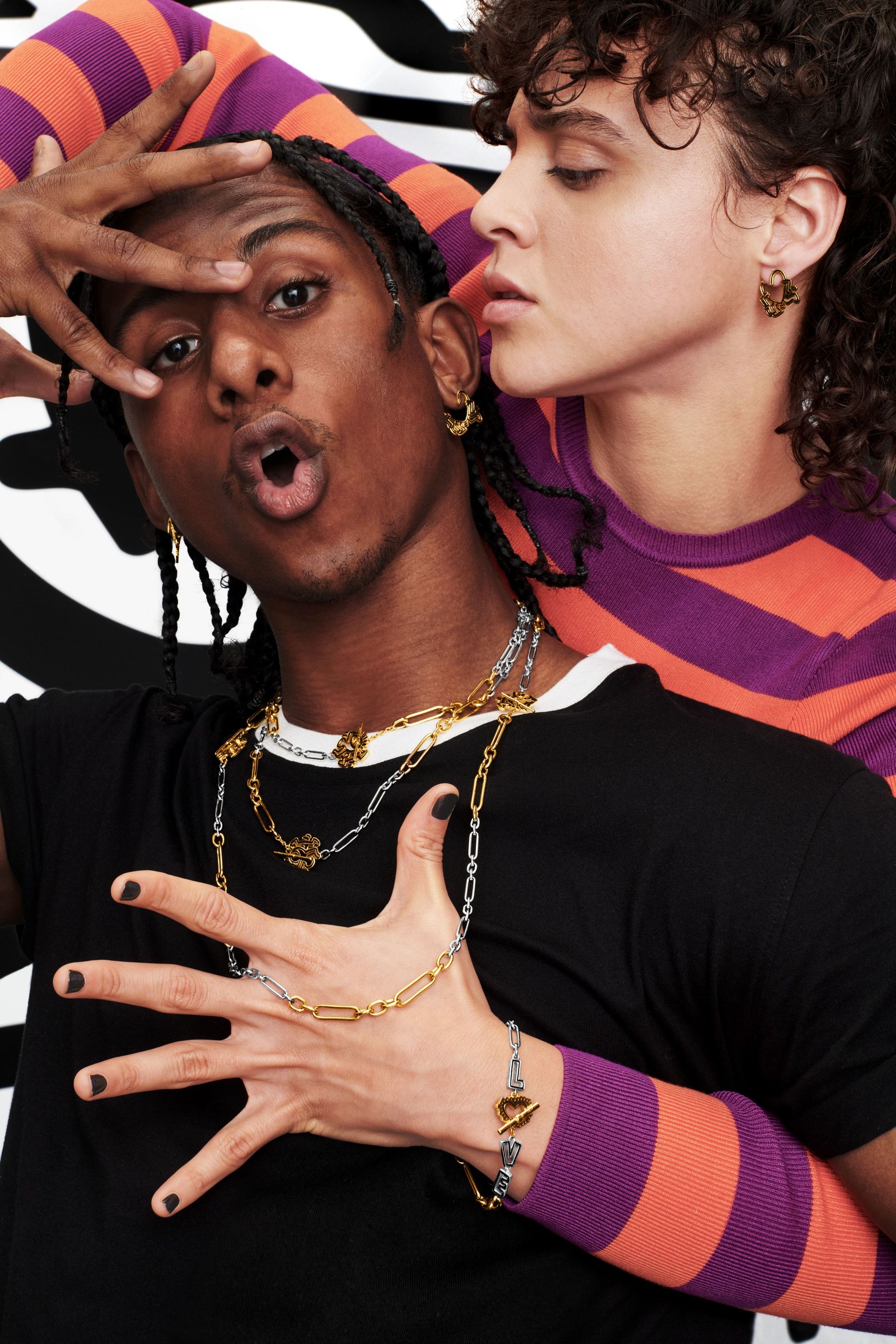 Photo: Pandora
Inspired by the graffiti artists whose marks covered the city's subway cars, Haring began his career by drawing in white chalk over the black paper used to cover vacant advertising panels. Starting out on the streets of New York, Haring used his art and vision to build a culturally relevant and inclusive visual language which has become synonymous with the city. Eventually, the subway became, as Haring said, a "laboratory" for working through his ideas. As early as 1980, Haring began exhibiting in galleries and museums worldwide but continued to participate in public projects, including literacy campaigns and anti-AIDS initiatives.
The collection, launching Thursday 29th September, is inspired by Haring's principles about love for all and his iconic works of art – spanning bulbous stick figures in punchy colour palettes and graphic black and white drawings. Adorned with flashes of bright tones and mixed metals, the jewellery emulates Haring's bold lines and colour, which once emblazoned NYC's streets.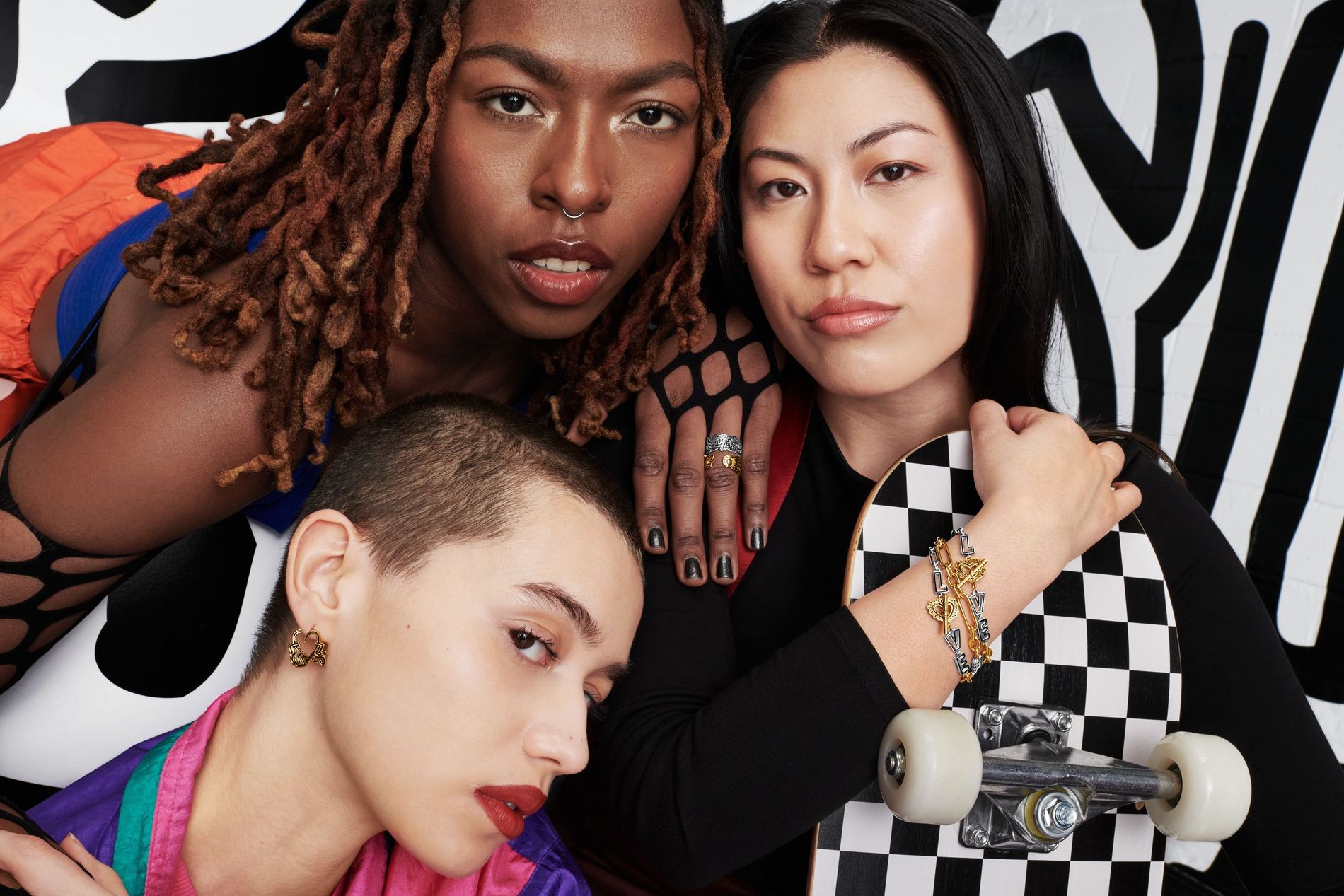 Featuring 12 pieces, each charm, ring, earring, or necklace contains a small piece of art history, reimagining Haring's visionary works as jewellery – including his iconic paintings: Barking Dog, Angel Baby and signature bold Linear Lines. From burgeoning rappers to break-dancers, skateboarders, and club-goers to basketball players or bucket drummers, the Keith Haring x Pandora collection was made for everyone, accessible jewellery that empowers the bearer to express themselves in their own way.
As Keith Haring said, "art should be something that liberates your soul, provokes your imagination and encourages people to go further." A sentiment encapsulated by Pandora's new collection, celebrating creativity and the freedom of artistry.
The collection is available worldwide online and in Pandora stores for a limited time only from September 29th – November 29th, 2022.
© Keith Haring Foundation. Licensed by Artestar, New York
---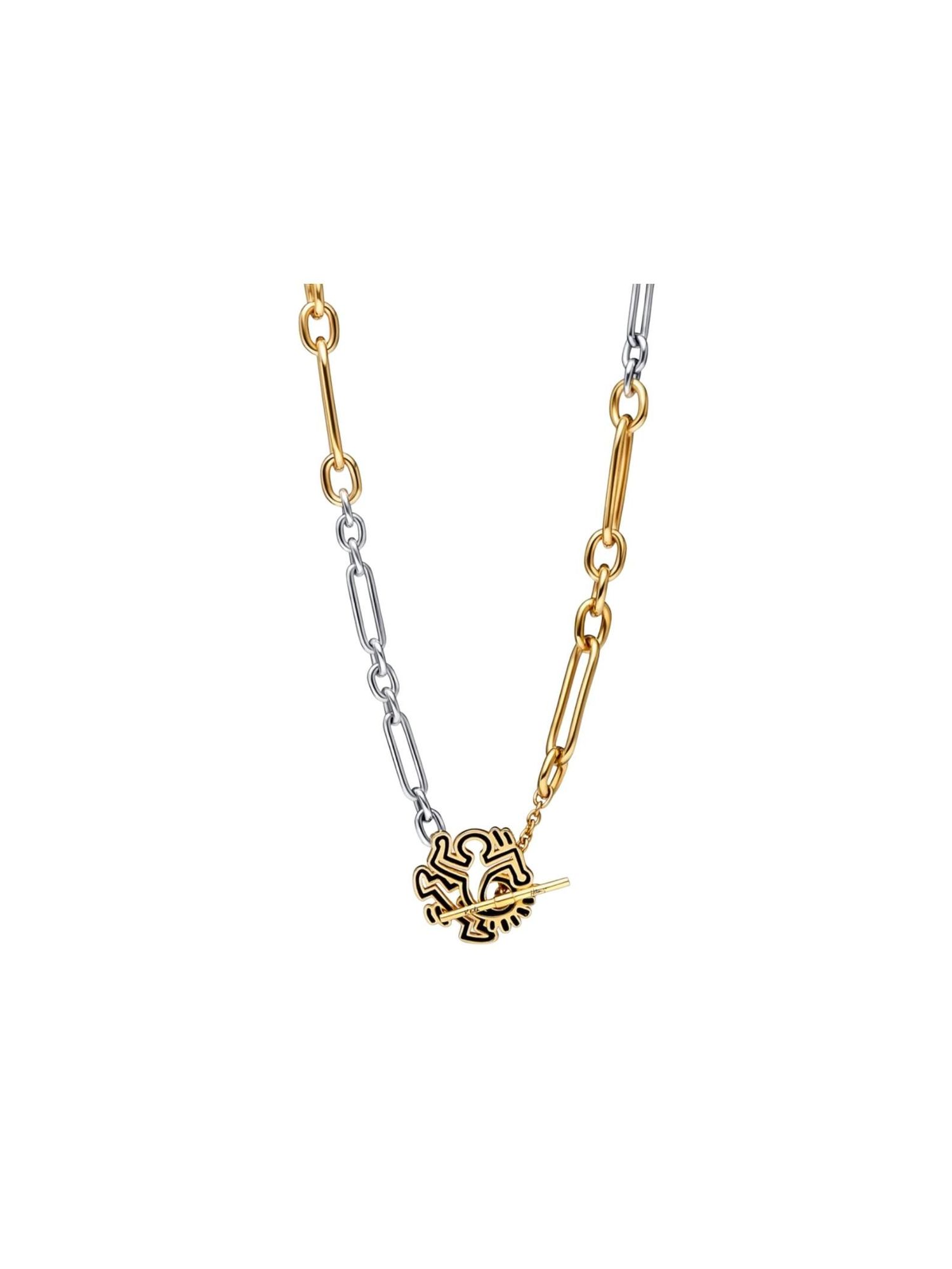 Keith Haring™ x Pandora Two-tone Twisted Figure T-bar Pendant Necklace
Pandora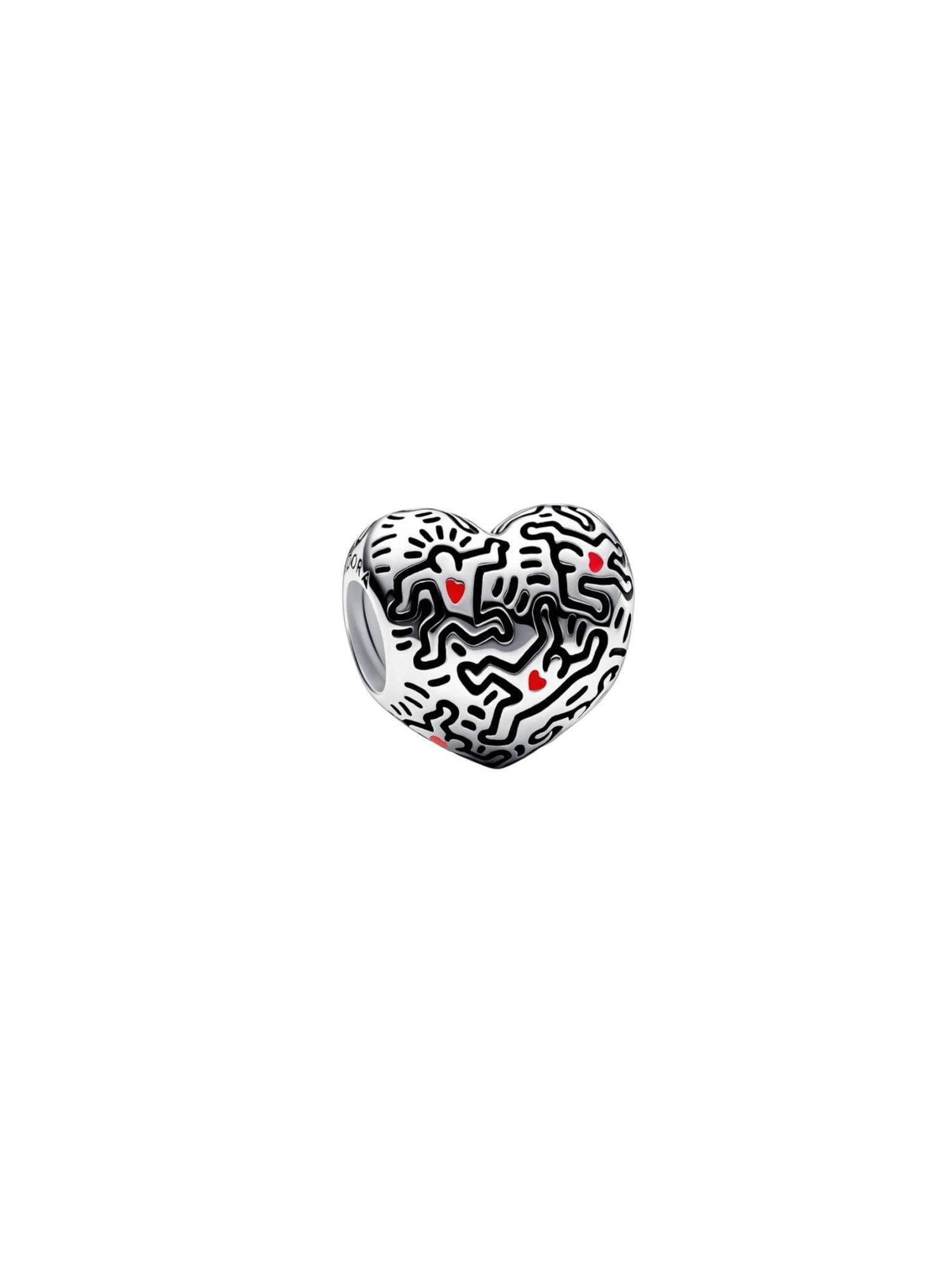 Keith Haring™ x Pandora Line Art People Charm
Pandora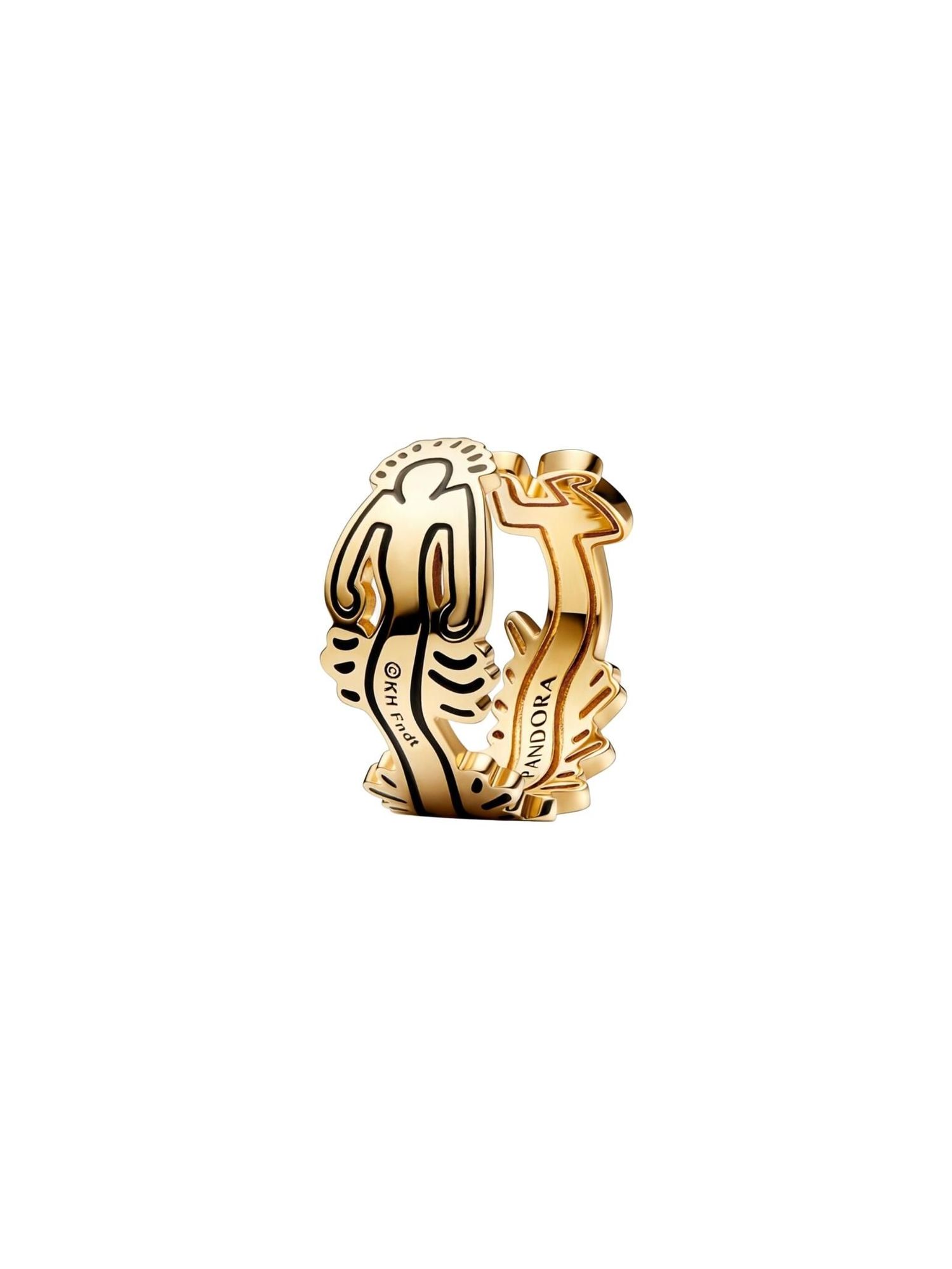 Keith Haring™ x Pandora Wavy Figure Open Ring
Pandora