Why you need to put Aajiya firmly on your fashion radar
"It's been an overwhelming couple of hours," says Aajiya's founder and director Maimuna Cole down the phone. Her Orange Petaw set has just been spotted on actress Gabrielle Union. "It's very overwhelming and means a lot."
The Swedish-Gambian designer launched her brand Aajiya in 2019, and for a brand that has only been around for two years, this isn't her first brush with fame. Cole explains that Swedish singer Seinabo Sey actually helped catapult the brand when she wore Aajiya's entire first collection throughout her 2019 tour.
"I am forever grateful for it," says the Stockholm-based designer. "The moment that she told me that she had never felt so beautiful or so confident when she was wearing my clothes, it was liberating. And that is my purpose, to make you feel my clothes, rather than just wear them."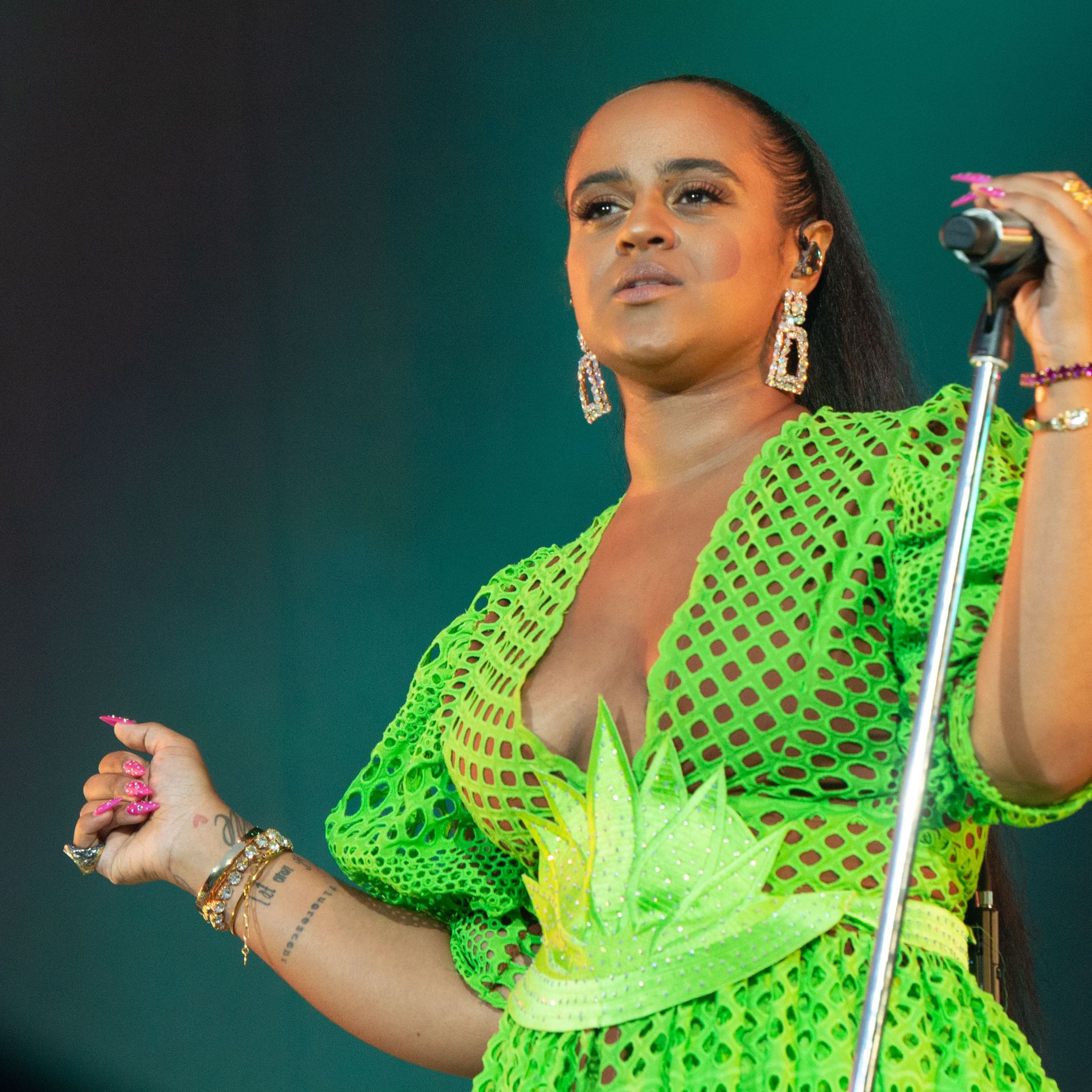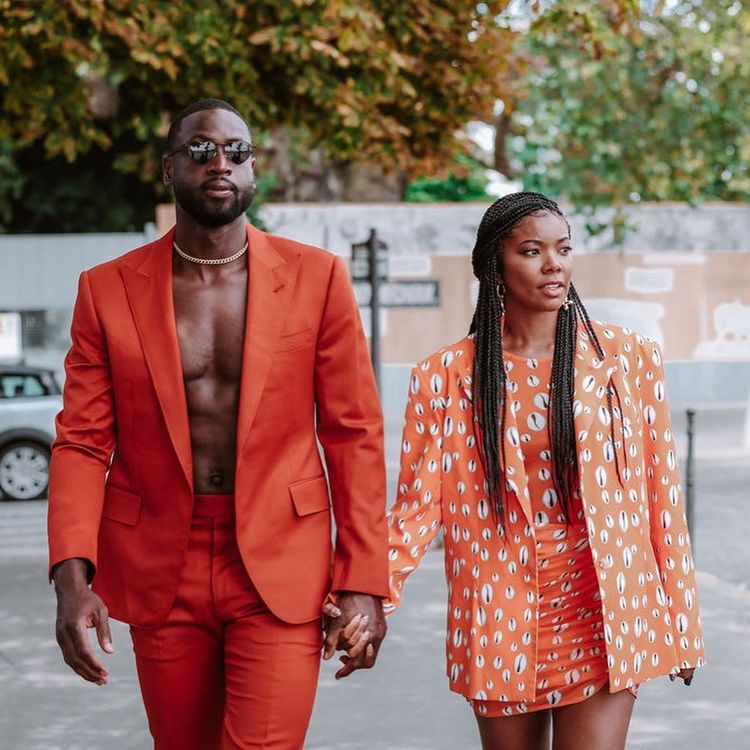 Sey was actually the spark Cole needed to realise that designing is what she wants to do forever. "It was definitely the moment that I was like this is definitely my purpose. This is what I'm going to do for the rest of my life."
Growing up in a literal atelier in Gambia - she moved there when she was 10 - becoming a designer wasn't a decision, it was in Cole's blood. "We had an atelier [in our house in Gambia] and that's basically where it all started, I mean I was seeing garments created from scratch every day. You hear the sewing machine being on from 8am till 8pm. I'd watch my grandmother just pick up leftovers from the atelier and create her own garments. She was just being so effortless with it."
Cole's grandmother, Aji Ya Nije is not only the reason Cole designs but the inspiration behind the name Aajiya. "She's always been a big inspiration for me, she was a seamstress, she was a single mother of 10. I believe she wasn't able to pursue her dream to become a designer. Back in the days it was always that you had to prioritise being with your kids and being a wife, so for me that is what I have inherited from her as her granddaughter, I'm just honouring her with each piece that I make."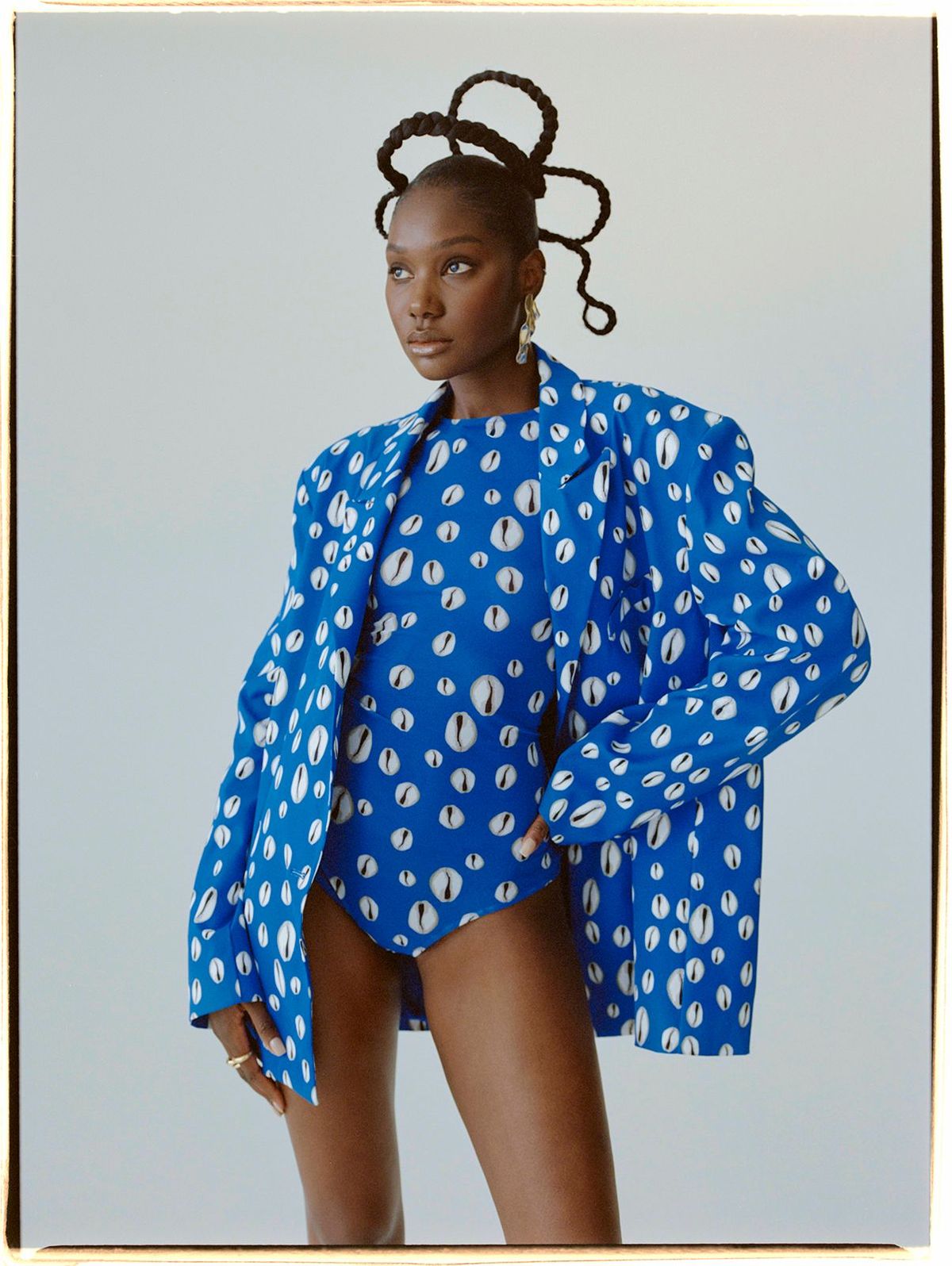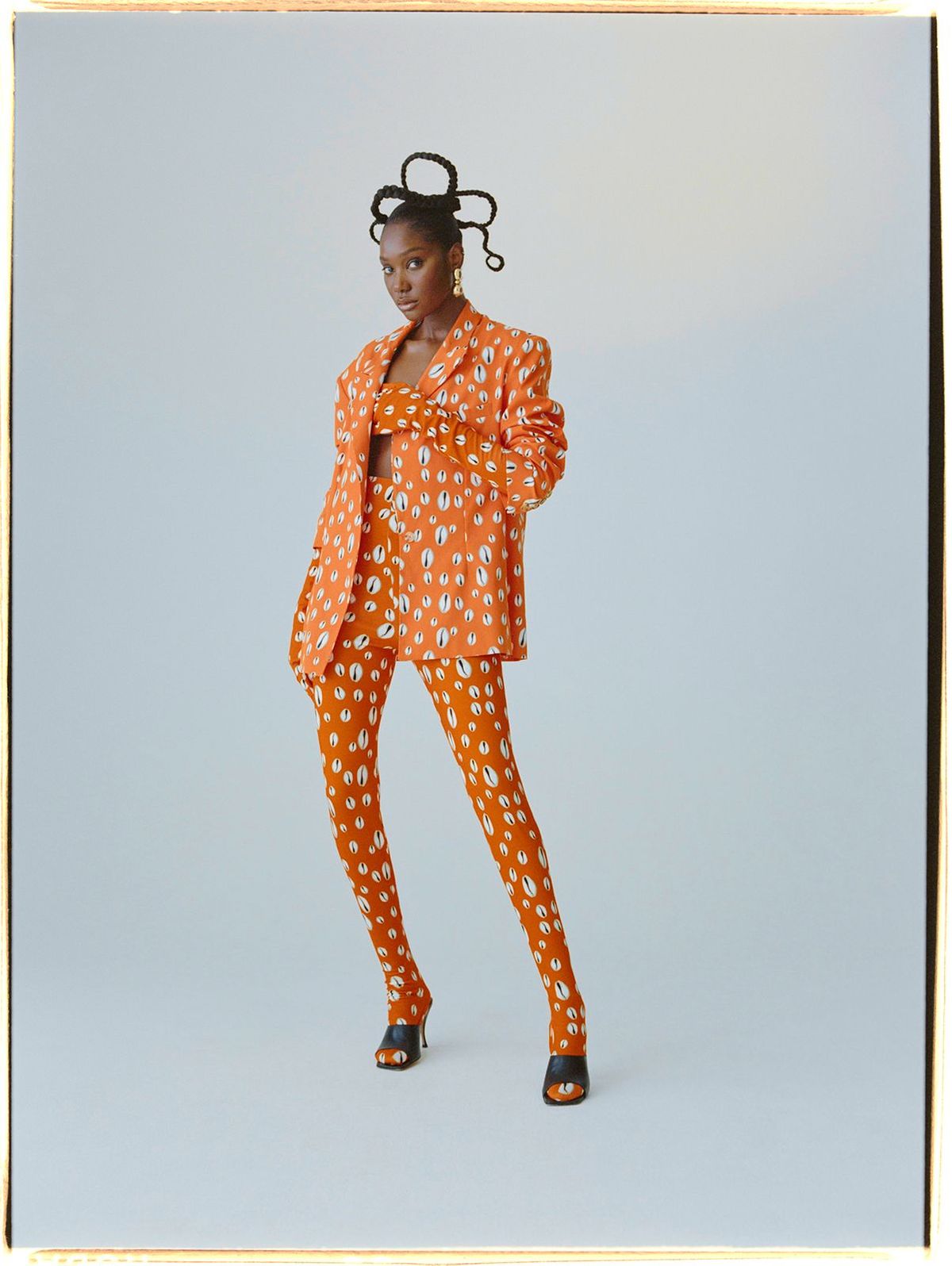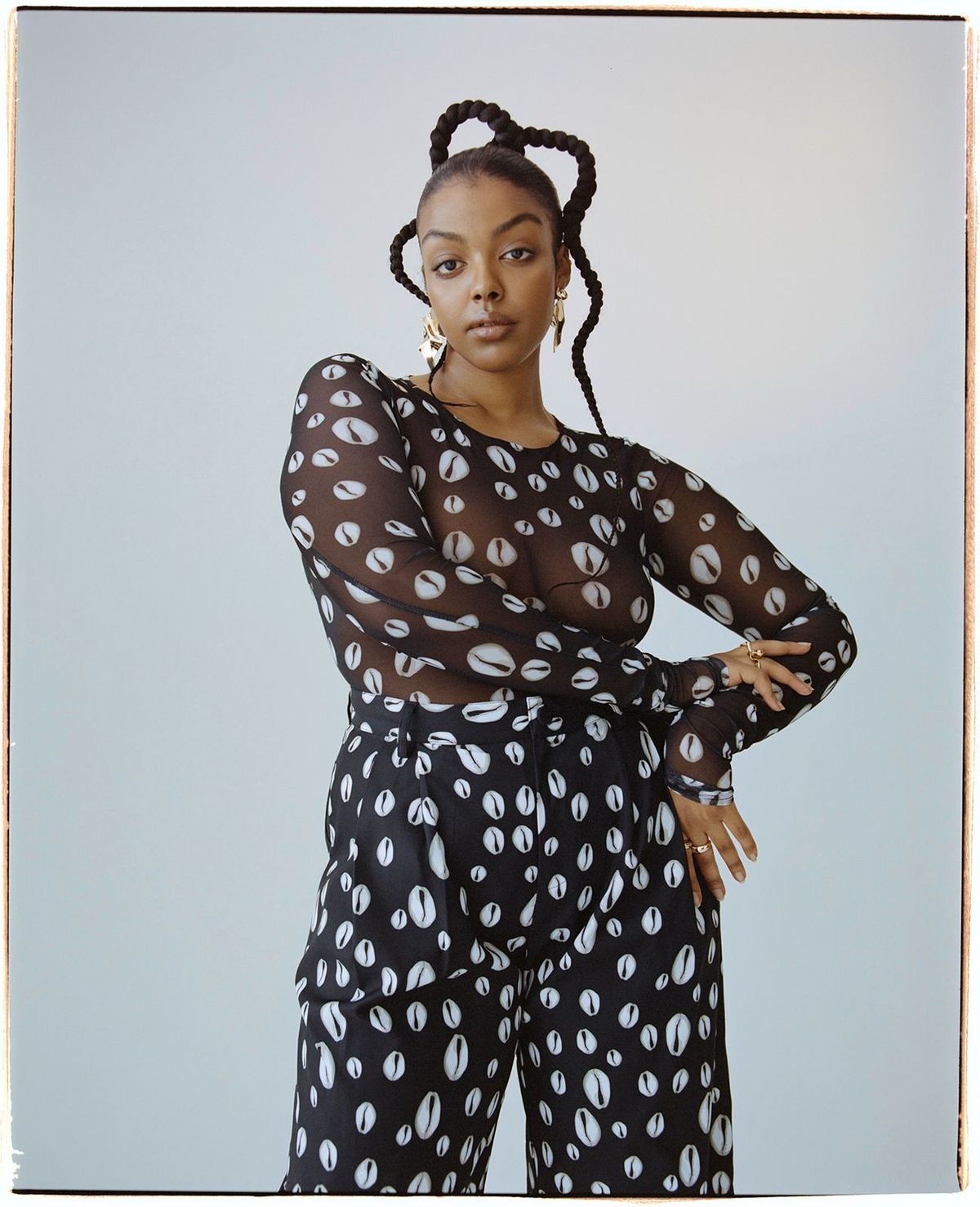 Along with celebrating her grandmother, Cole's designs are about shining a light on African culture and history as a way to educate people. Everything has a link back to Africa in some way or form. "The prints I'm using in this current collection are very significant as they are the first currency in Africa before the colonies," she tells me. Next, she's planning to work with Batik. "It is a West African fabric, it's handmade, it has so much culture, texture, so much history behind it and I want to bring that forward and I want to create beautiful pieces with that. It's very important that I always educate about African history but also bring my own aesthetic to it."
Representation is also a big part of Cole's work. She struggled to find designs that spoke to her growing up, so paving the way for other people of colour is an important part of her agenda. "I'm starting to see a change but it is a long journey," she says. "The doors have been closed for a lot of us so it's forced me to find my own space and build my own table, and hopefully that will create more seats for other designers or creatives who are up and coming. This is not a trend, this is something that needs to change for the better. We still have a long way to go."
When asked about her aesthetic she says "timeless, colourful, powerful and unique" much like the woman she hopes to dress. For Cole, clothing is about empowering. "My whole purpose is to make sure the person who wears my stuff just owns their space." And when a jacket makes you feel like that, we'll take three.
Photographer: Pauline Suzor /LUNDLUND
Hair: Sainabou Chune /Mikas LOOKS
Make up: Johanna Nordlander