It seems the fashion industry at large is lusting for long-johns and toasty thermals this autumn
The action of slipping on thermal underwear beneath our clothes is wholly practical, yet deeply reminiscent of childhood tantrums. Few acts oozed teenage rebellion like wearing next to nothing in freezing temperatures. But one of the first styling lessons we learn as we grow older is the value of a good pair of thermals come winter.
Even so, this go-to garment (really the foundation of our Nordic cold-weather wardrobes) has been regaled to hide away beneath finer 'fits. In other words, we've considered it a winterised version of your favourite pyjamas – not meant to be seen.
However, our perspective is quickly shifting, owing to the fashionable upgrade of the humble long john for autumn/winter 2023.
This notion of elevated thermals was cemented by Bottega Veneta this season. Sporting long-sleeved thermal tops, three models made their way down the runway and long johns were given new sartorial status – going from a snow slope exclusive covered by pills, lint and fuzz, to a rarefied staple in our everyday styling arsenal.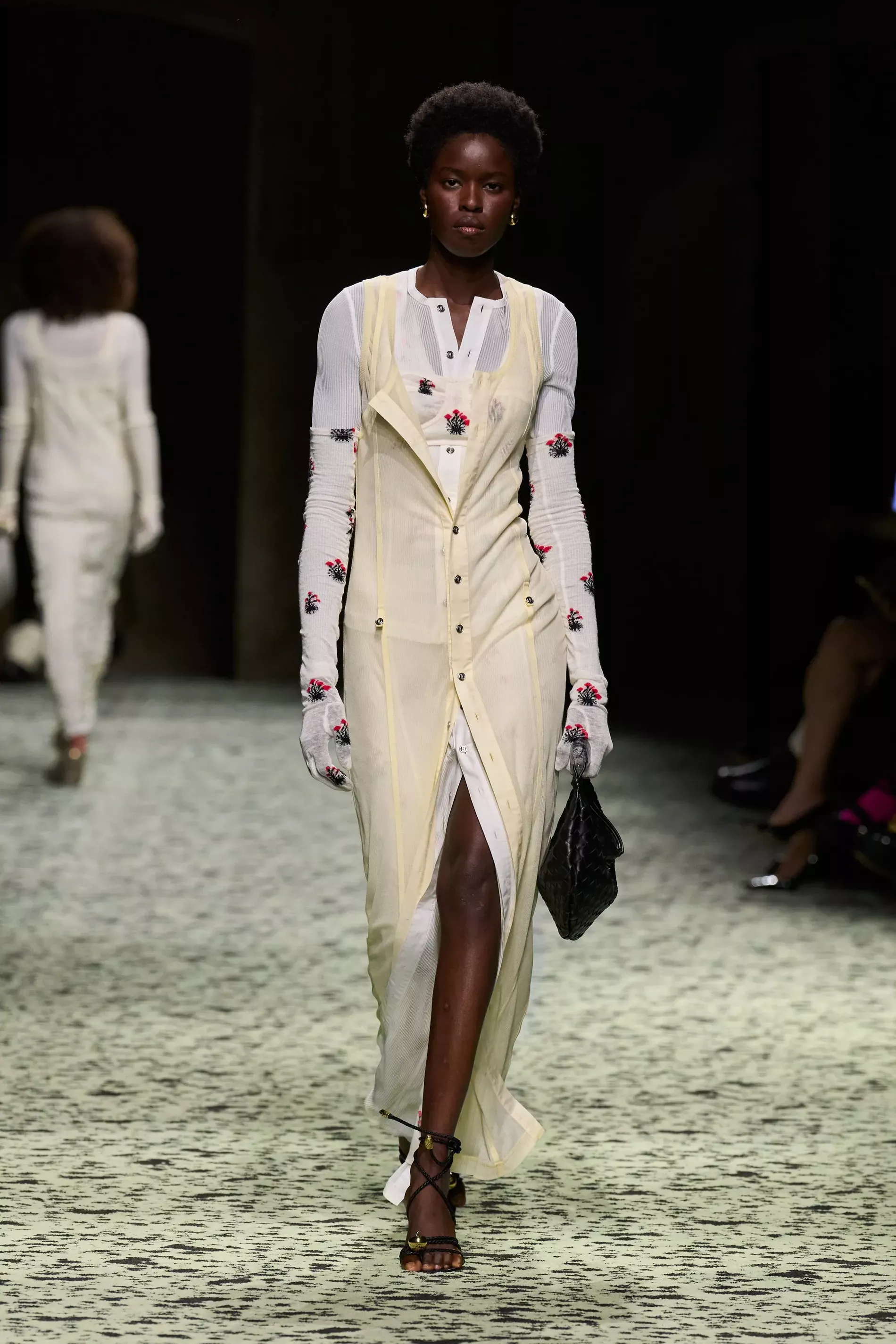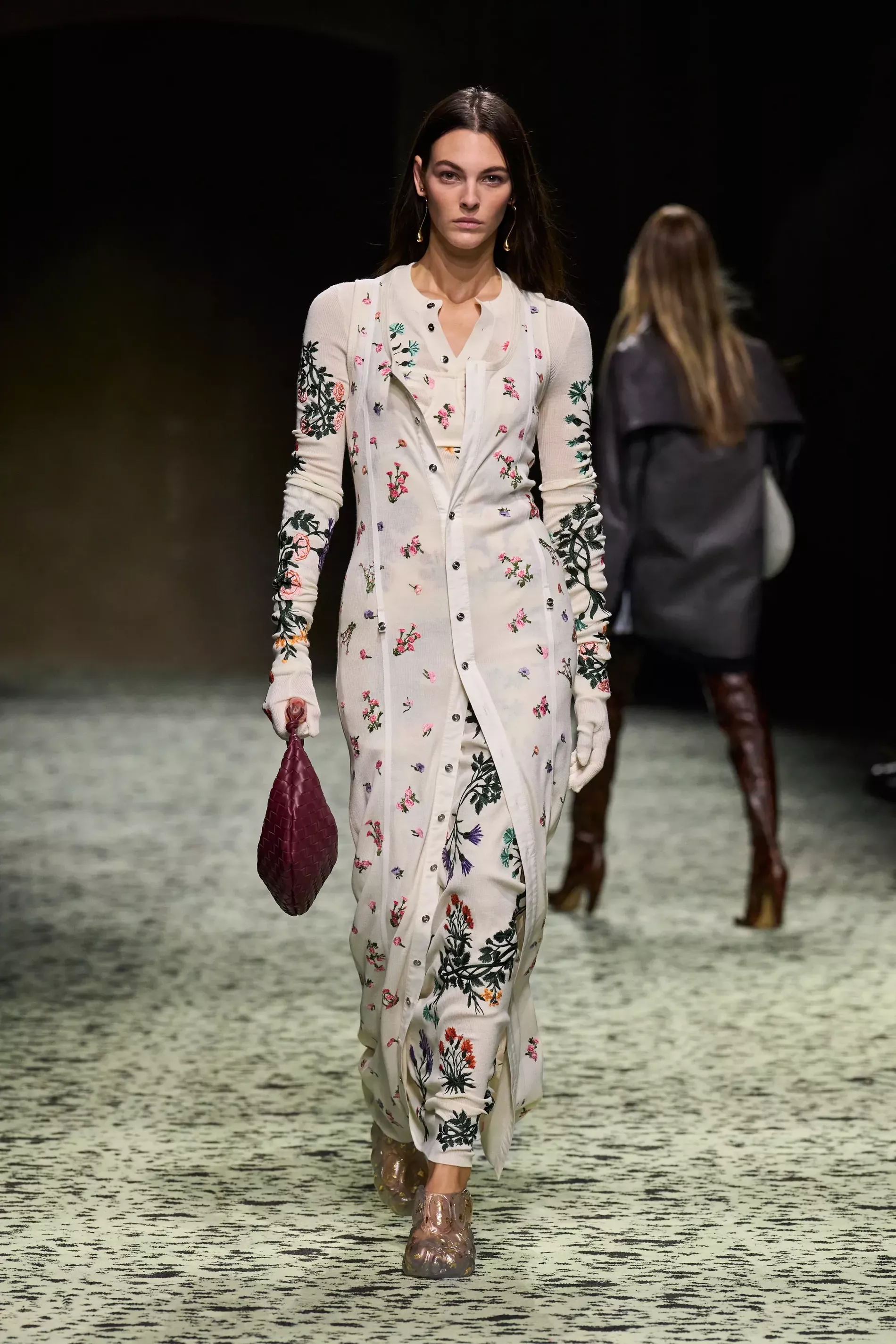 The collection's rural romanticism echoed a memory of a Midsommar of the past, when the temperature dropped lower than on Christmas that same year (a true story). Freezing whilst sipping our schnapps for warmth, Bottega Veneta's layered white warmers would have been a readily welcomed wardrobe addition. Yes, they were made for (Italian) winter, but considering our fickle summer weather – especially on Midsommar – and the delicate floral embroideries, it is easy to argue they could, and should, remain in rotation all year round.
Throughout London Fashion Week, we found ourselves drawn to a variety of Scandinavian design details. None more so than the fine-knit base layers at Nensi Dojaka. They resonated – similarly to Bottega Veneta's midsummer long johns – with their wearability and sheer utilitarian usefulness be it in the form of long-sleeved ski tops or body suits.
But when faced with super-cold commutes, we can all agree that thermal leggings are the pinnacle of our winter wardrobes. In fact, we will always recommended Uniqlo's Heattech Long johns as a base layer when combatting chilly morning. But even when caught in the glaringly hot runway spotlights, these knitted tights had a leg up on its competitors – be it slinky, sheer skirts or tailored trousers.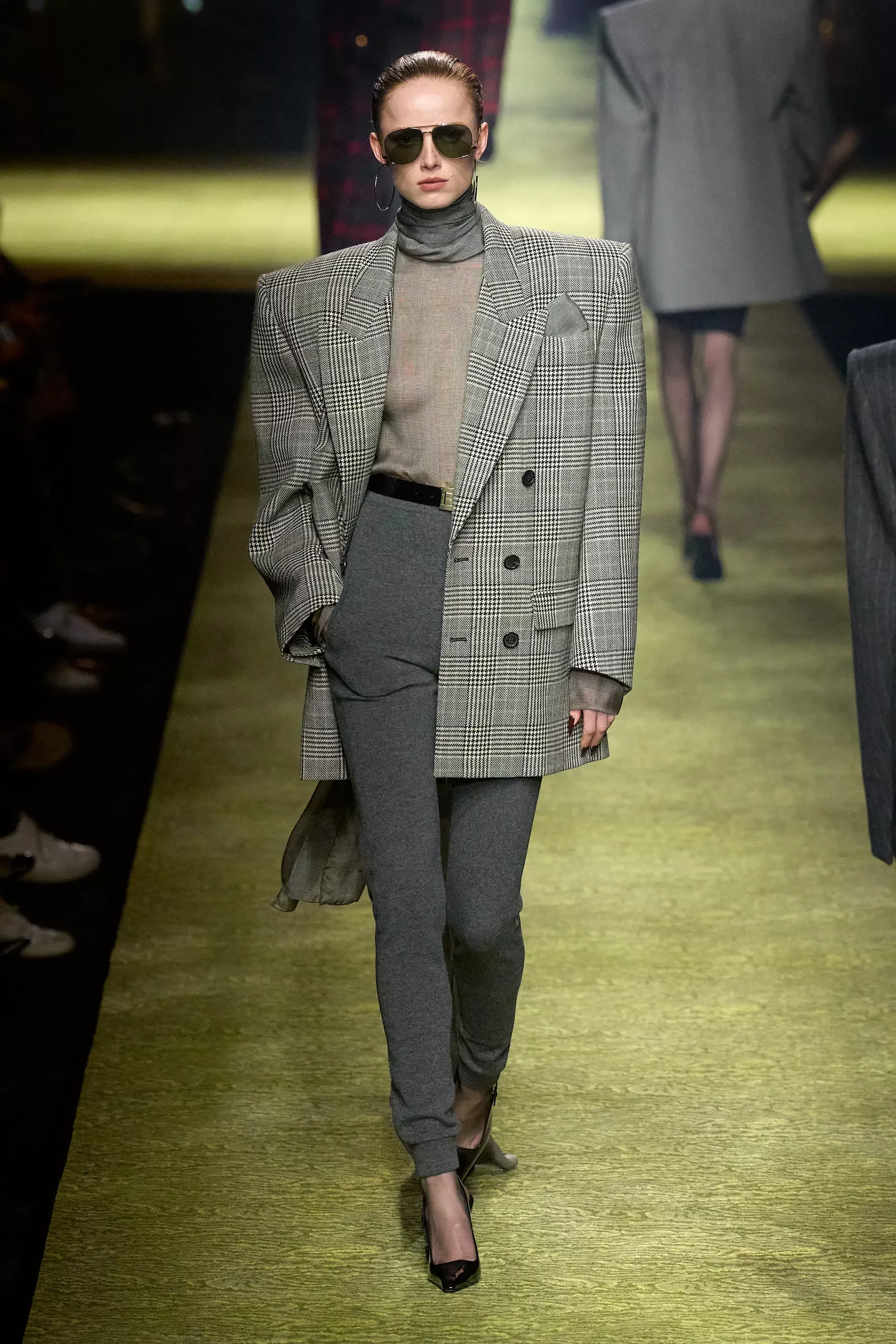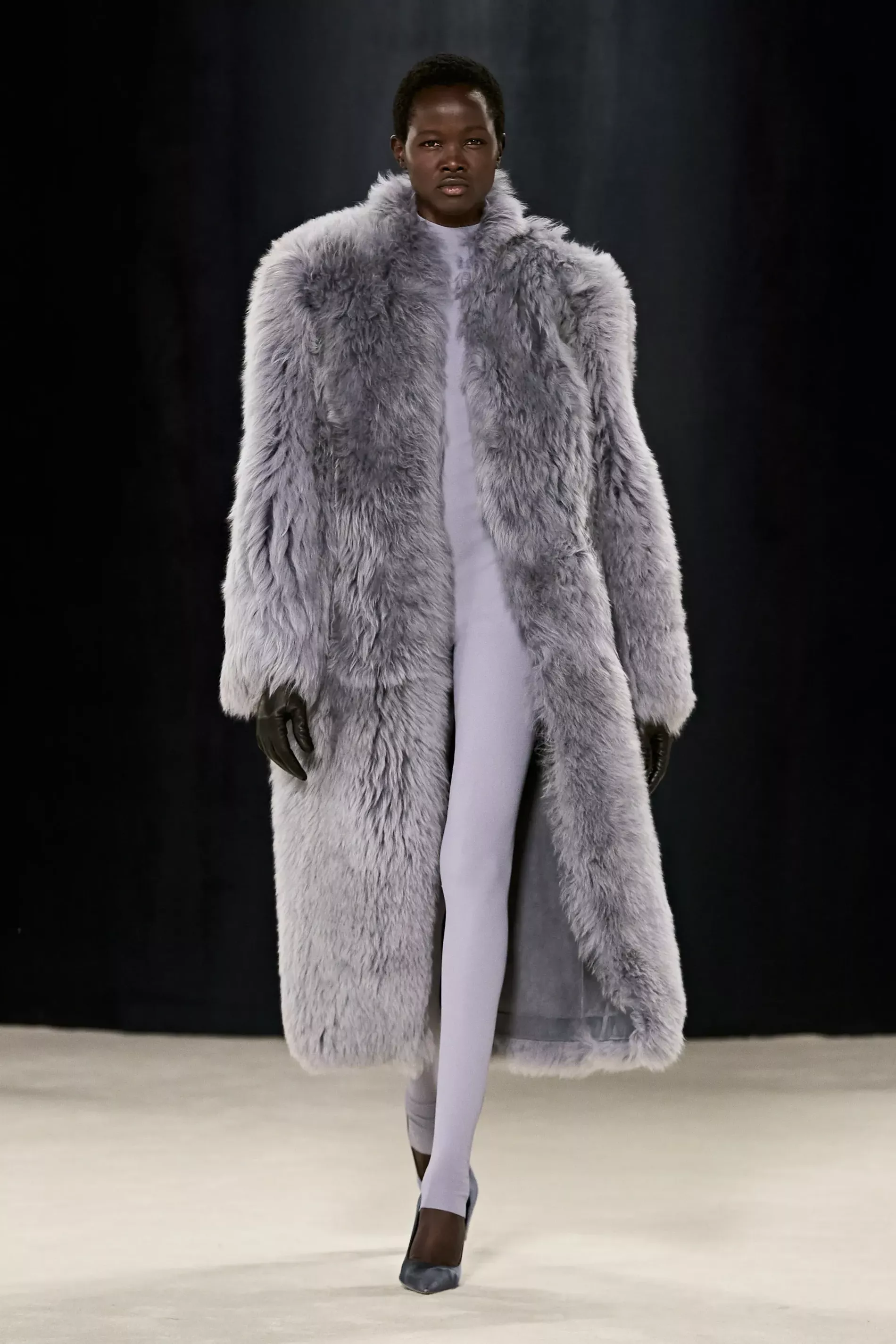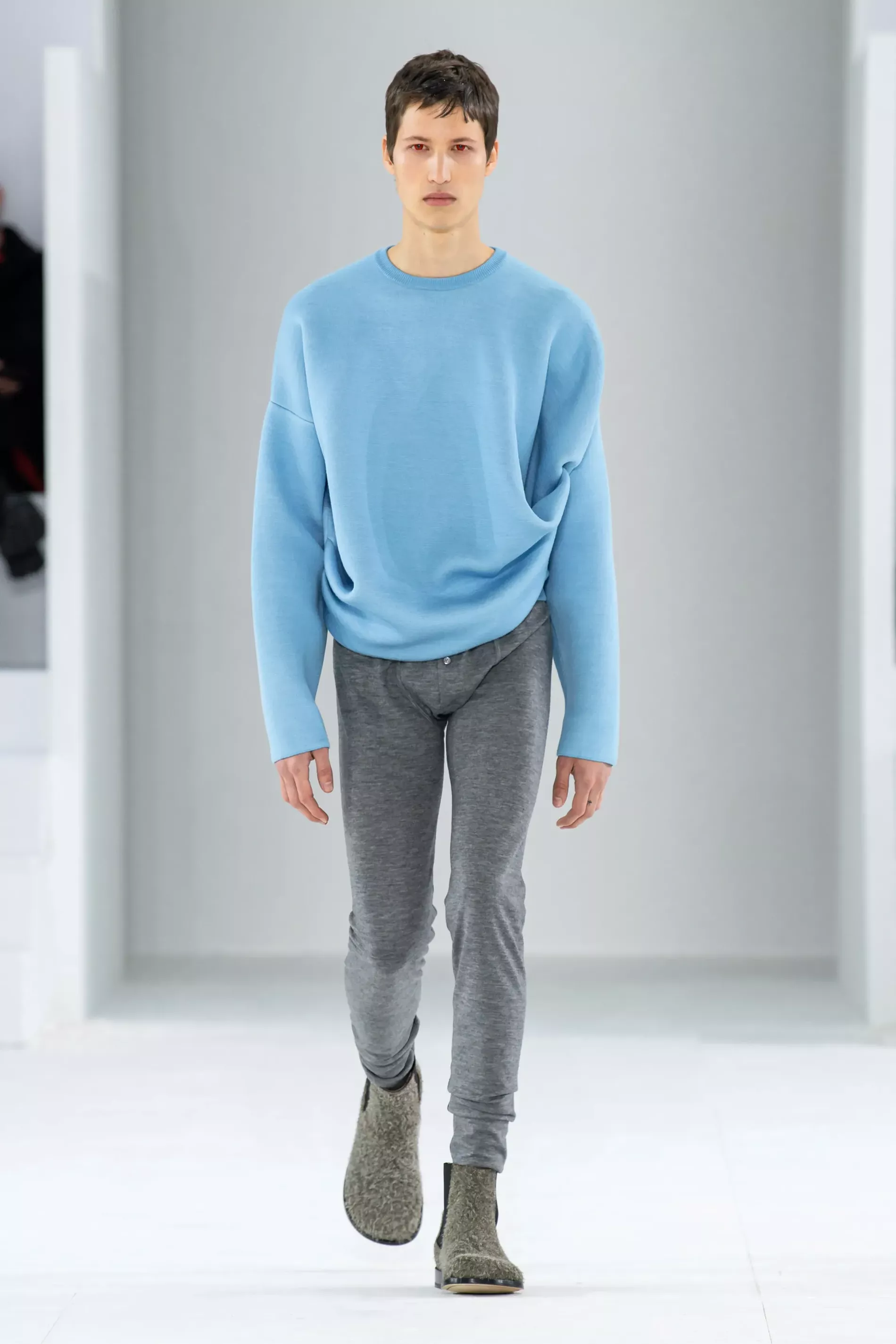 Take Saint Laurent, for instance. The French Maison presented leggy looks, pairing graphite grey and black knitted thermals with tone-in-tone tailoring – such as the dove grey blazer above – and surprising material mixes. Be it rendered in silky, broad-shoulder blouses or casually draped checkered wool.
In Milan, Ferragamo's creative director Maximilian Davis had his models donning statement faux furs and superbly cut coats – accentuated by warming body suits and leggings peaking out beneath the hemlines. Even menswear saw the long john reimagined on the runway, with Jonathan Anderson presenting the most classic take on the trend at Loewe – buttons and all.
But few designers have thermals down-pat as well as our locals. The Nordic brands know just how essential these pieces are in a winter wardrobe, after all, resulting in an onslaught of office appropriate iterations emanating from the region. Take the matchy-matchy sets and delicately detailed ski staples shown at Copenhagen, for example, making a case for base layers we won't want to cover up.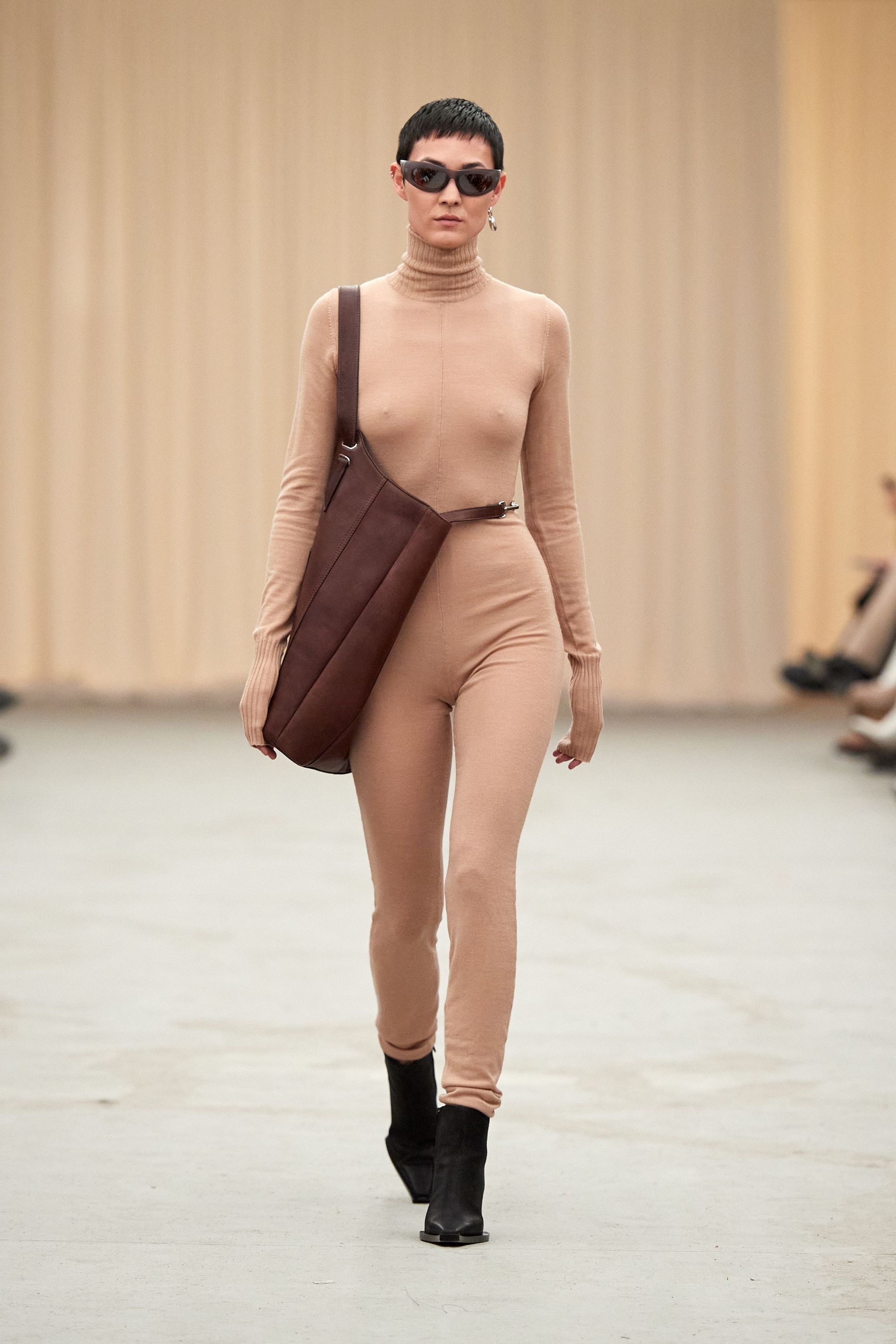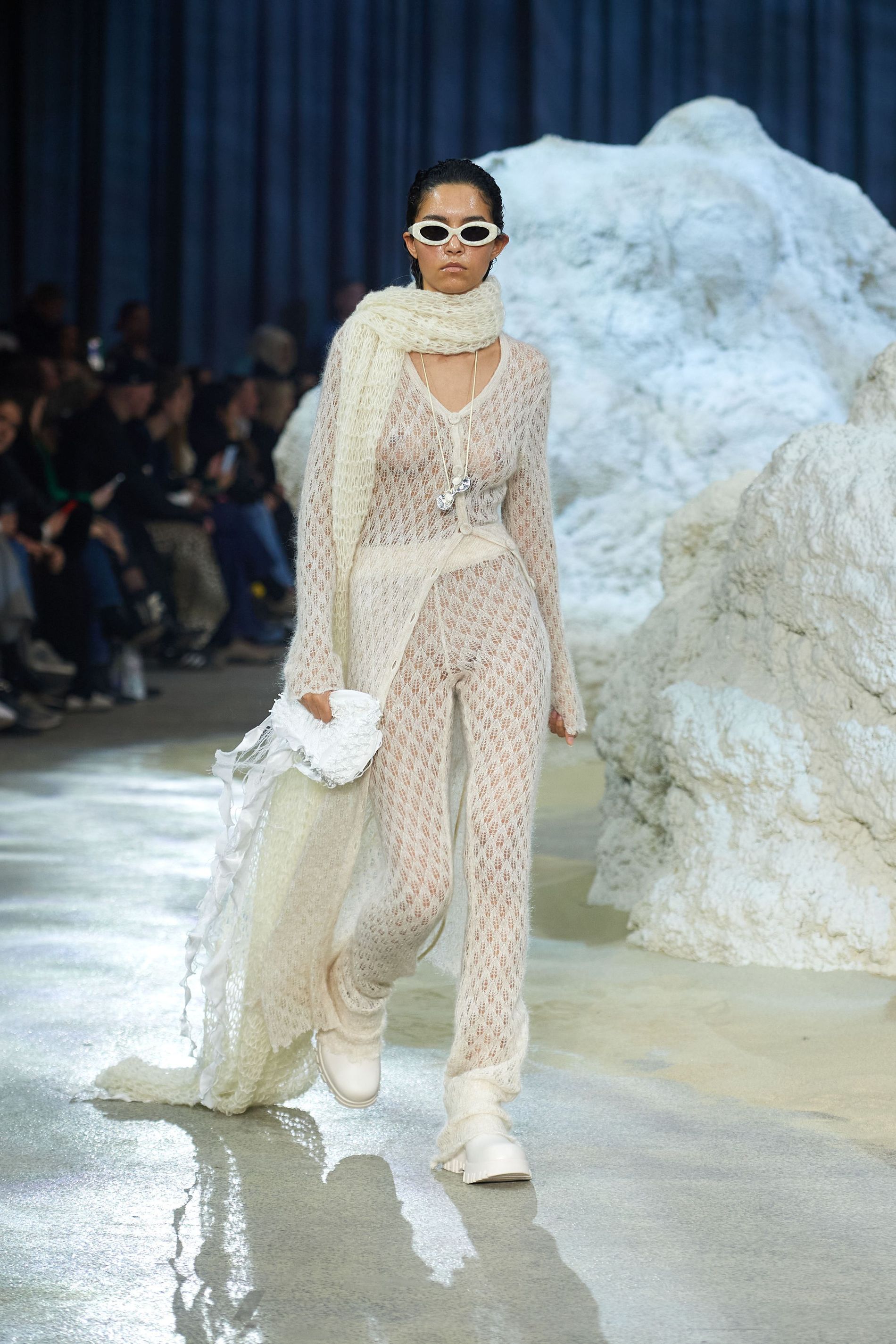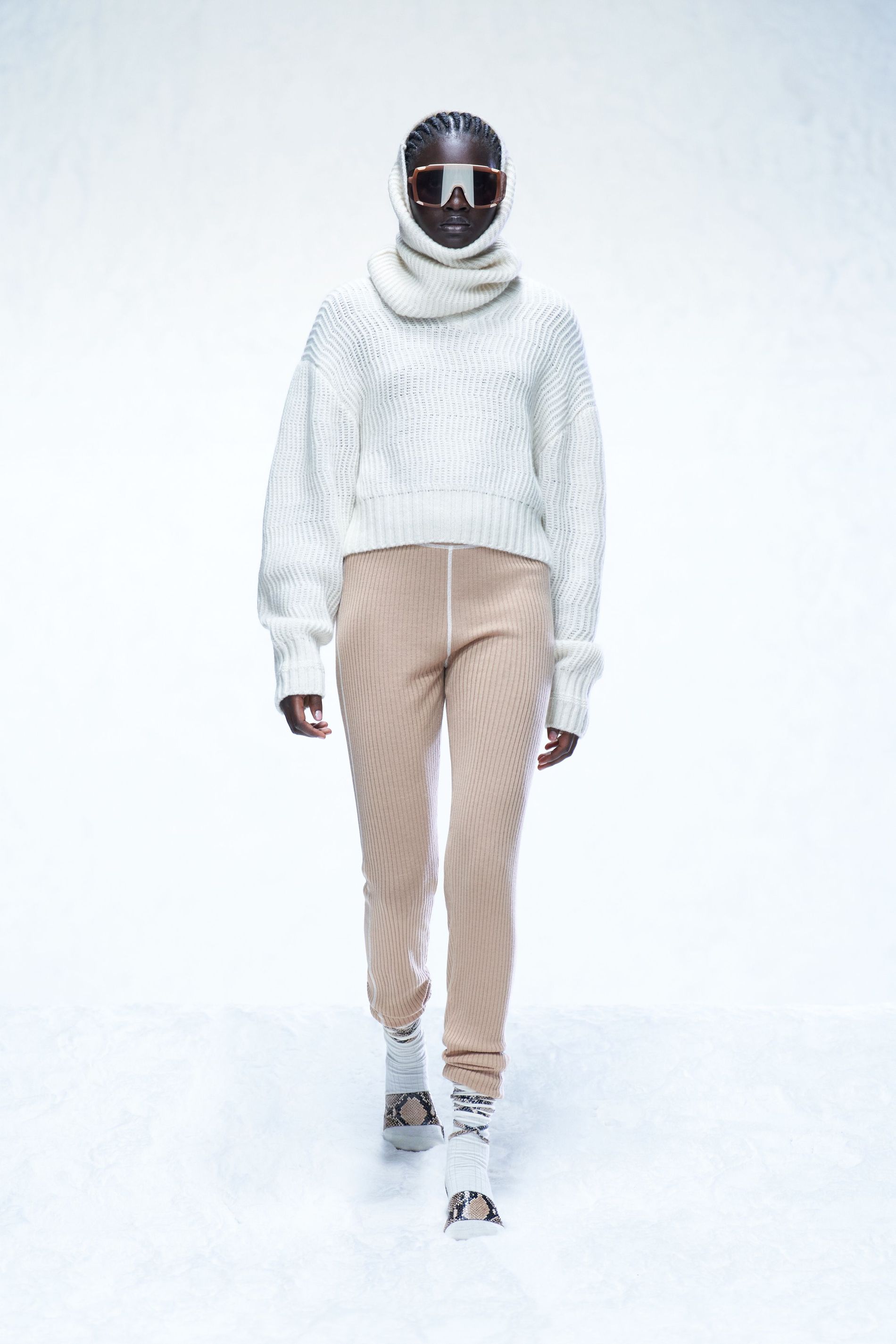 Consider Holzweiler's crafty crocheted creations; the effervescent effect it would have at your next 'aprés ski', not to mention night out – preferably paired with sultrily lacquered accessories, perhaps even a not-so-subtly flash of lacey lingerie.
At Filippa K, recently appointed creative director Lisa Kessler took a more literal approach with her contrast stitched leggings and ski goggle collaboration inspired by ski jumpers in the '70s. Styled with chunky socks and scrappy sandals, naturally. And yes, you can argue that the body stockings at Remain might not strictly adhere to the traditional definition of long johns, but they provide a warming base layer which –arguably – is the basic function of thermals.
Call us easily influenced, but we're considering foregoing a skin-bearing summer and jump straight into toasty-thermal-autumn. After all, who isn't lusting to layer with long johns – perhaps even putting thermal pieces front and centre – after this fashion month?