Now you can have all the shades of nudes, reds and berries quite literally in the palm of your hand
In collaboration with YSL Beauty.
Few things are as disheartening as getting ready, putting on the perfect makeup and discovering you lack the perfect shade of lipstick to complete the look. Whether it be that you're completely missing the flattering colour for the outfit or that the hue you have is just a tad off, a wrong lip can completely ruin a style.
Before you go out and stock up on every possible lipstick the market has to offer, what if there was a device that could give you more than a thousand shades all in one single product? While it sounds like an impossible feat and something right out of a futuristic dream, YSL Beauty's Rouge Sur Mesure is one of beauty's latest innovations and key to unlocking a plethora of shades, all in one single compact.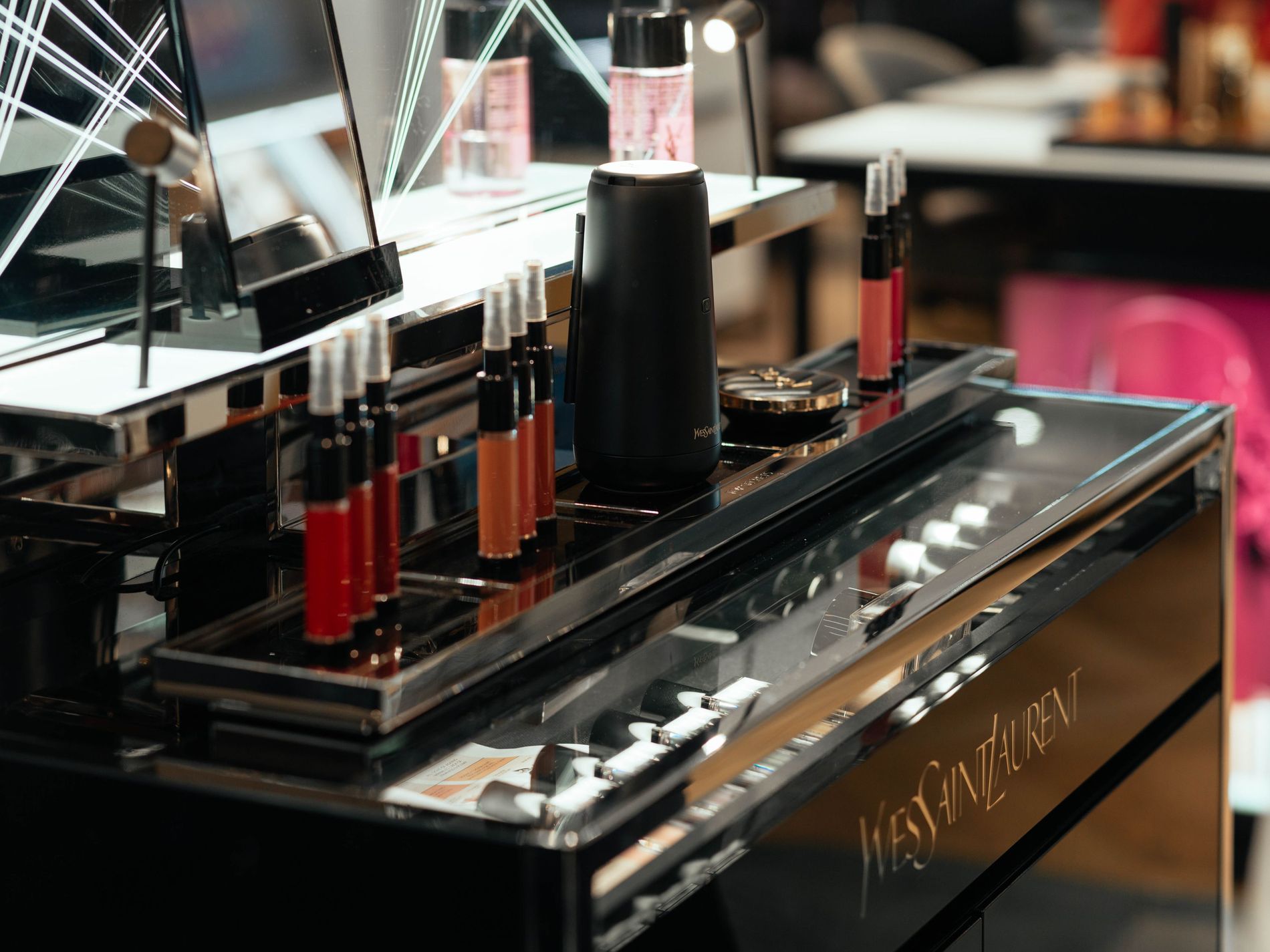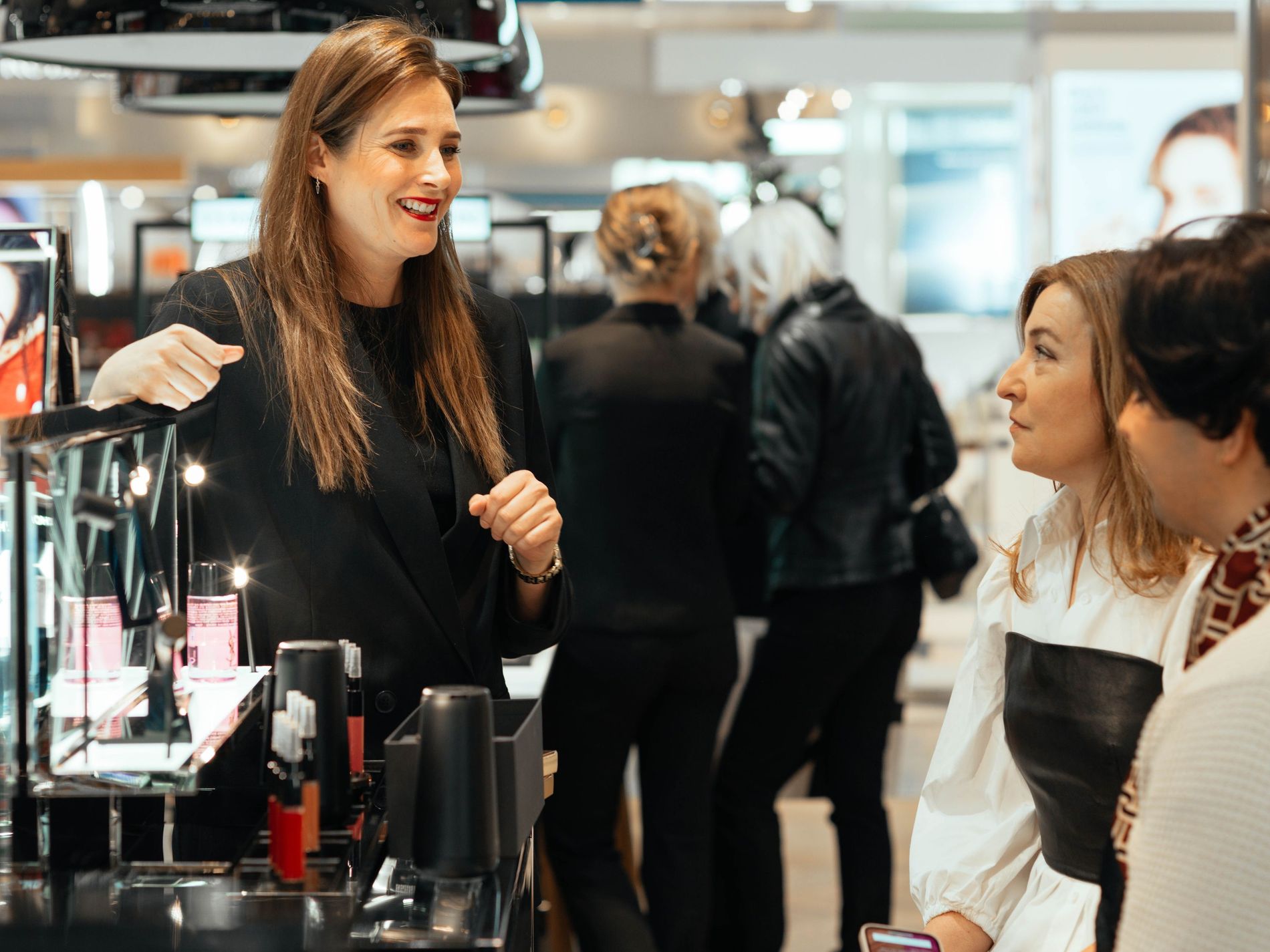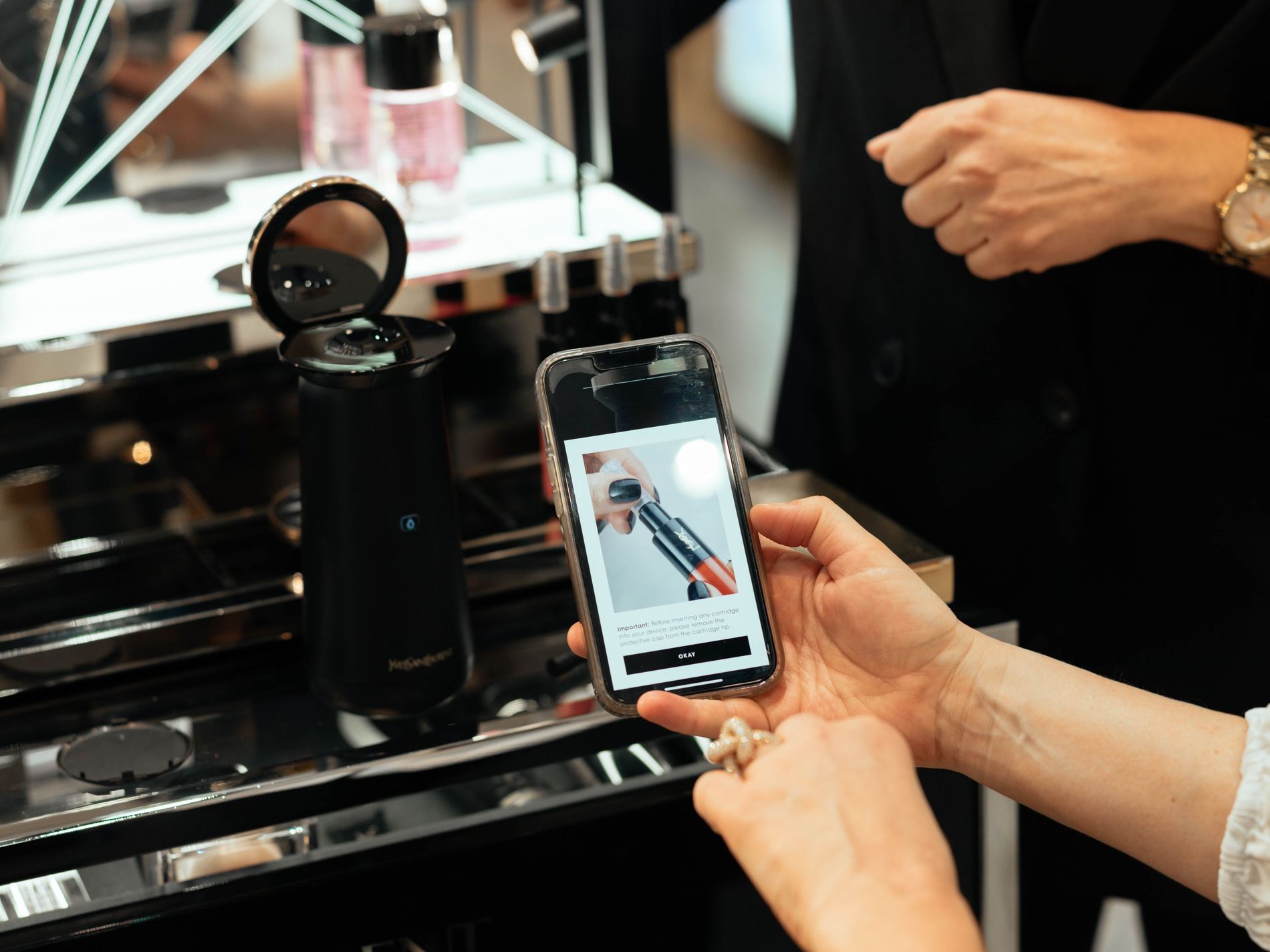 So what exactly is the Rouge Sur Mesure? Well, in one simple sentence: a custom lipstick creator. Susanna Blad, YSL Beauty retail supervisor, describes the device as the "latest technological innovation to tailor and create your perfect lip wardrobe". The Rouge Sur Mesure goes back to the principle of pigment mixing in order to achieve a specific shade and allows the consumer to customise the final colour they're aiming to achieve. This in turn gives access to more than 1,000 shades per colour group.
How does the Rouge Sur Mesure work?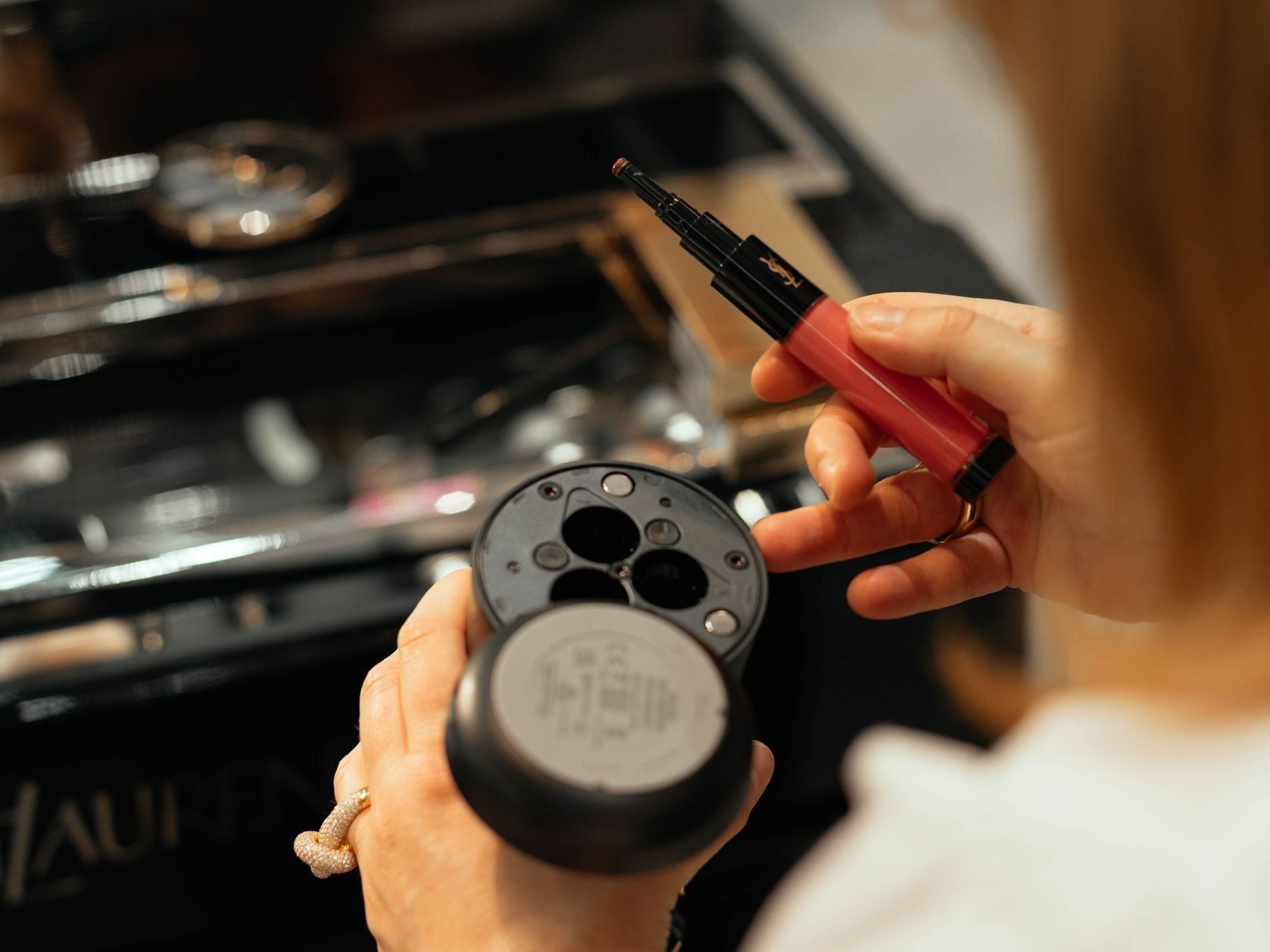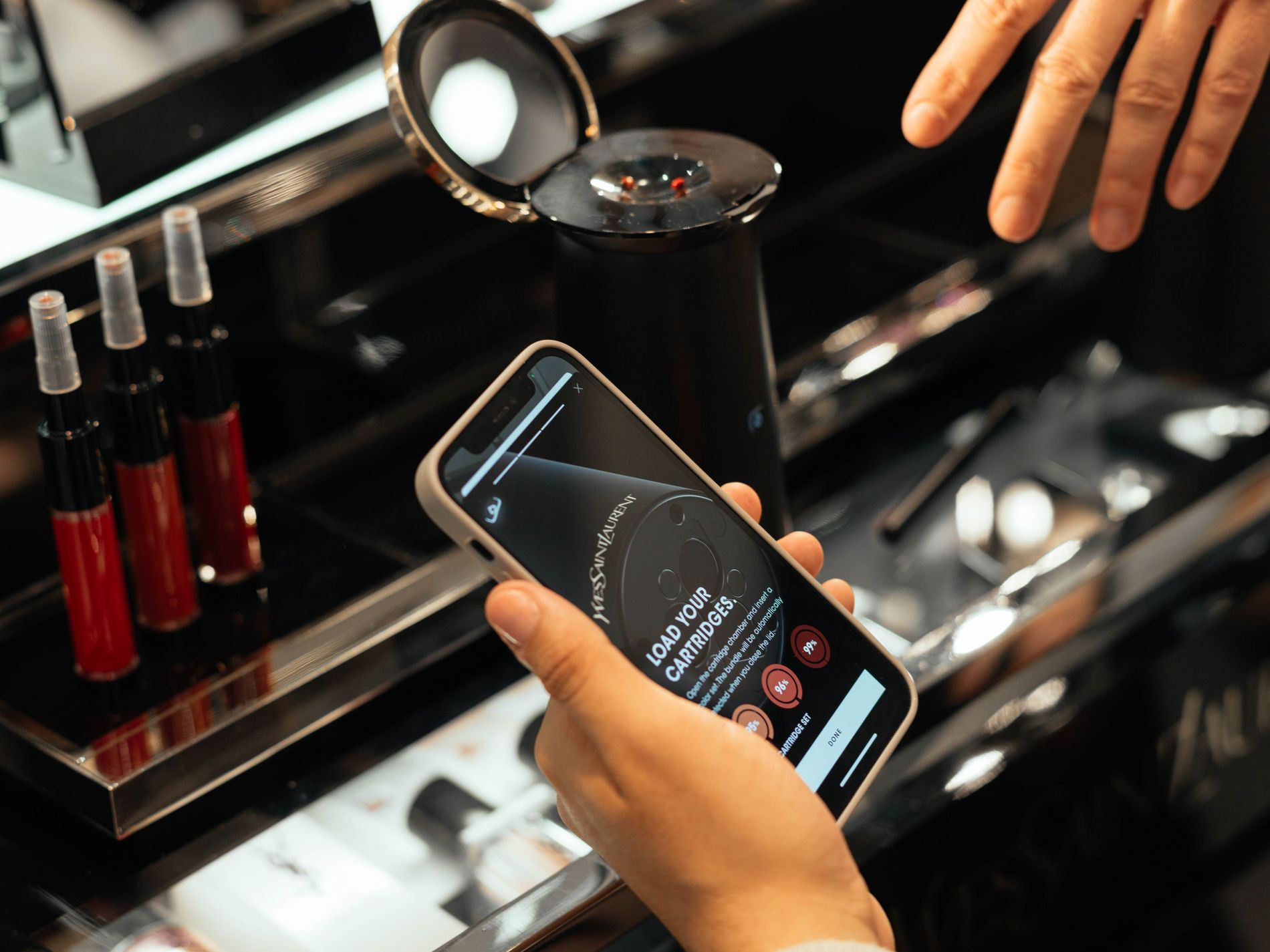 The device itself is as user friendly as a lipstick mixing device can be. It's straightforward and you can see the result form right in front of your eyes – all this while striking certain chords of nostalgia for beauty lovers who at some point in their lives tried mixing their own makeup. The innovation consists of a central station that holds three lipstick pigment cartridges. YSL offers a total of three different sets of cartridges, with each designed to allow the creation of lipsticks in the main colourwaves of lip colours: reds, pinks and nudes.
Once the device is loaded with the cartridges of choice, a simple integration with a specially-designed smartphone app allows for the usage of the Rouge Sur Mesure. Through the app you can easily formulate your own lipstick shade – and there are three main ways of doing so: colour matching from a picture of anything within the shade range you're aiming for; a shade selector that allows you to try on the lip colour with the selfie camera; or a shade stylist that will take a picture of you and recommend the best shades depending on your complexion and look. Once you have your shade selected, dispense, mix and enjoy. After printing the Rouge Sur Mesure will allow you to save your shade for future reference, so when the time comes to revisit a look or if you've discovered your perfect shade, you can just choose and print your favourite hues and tones.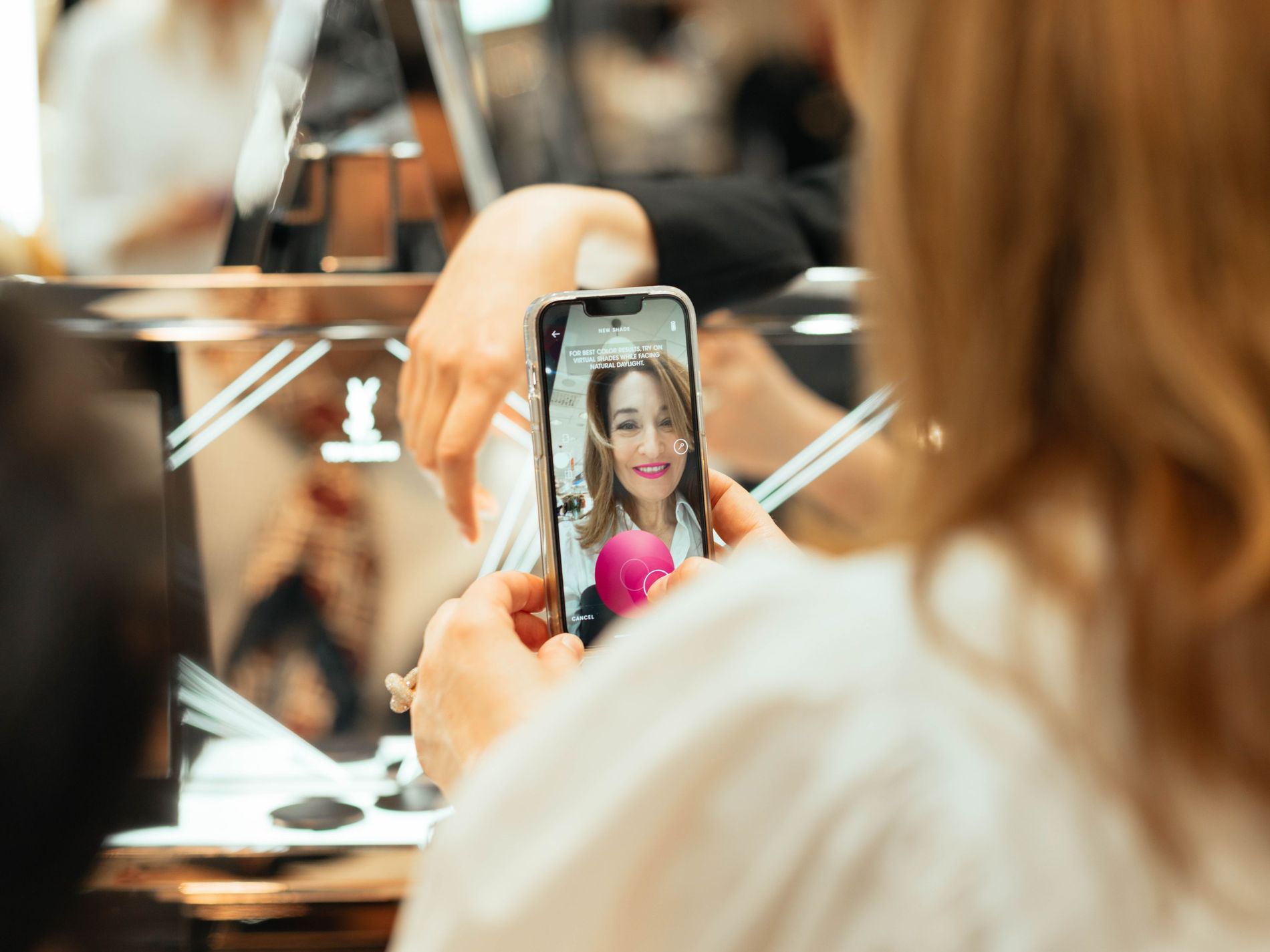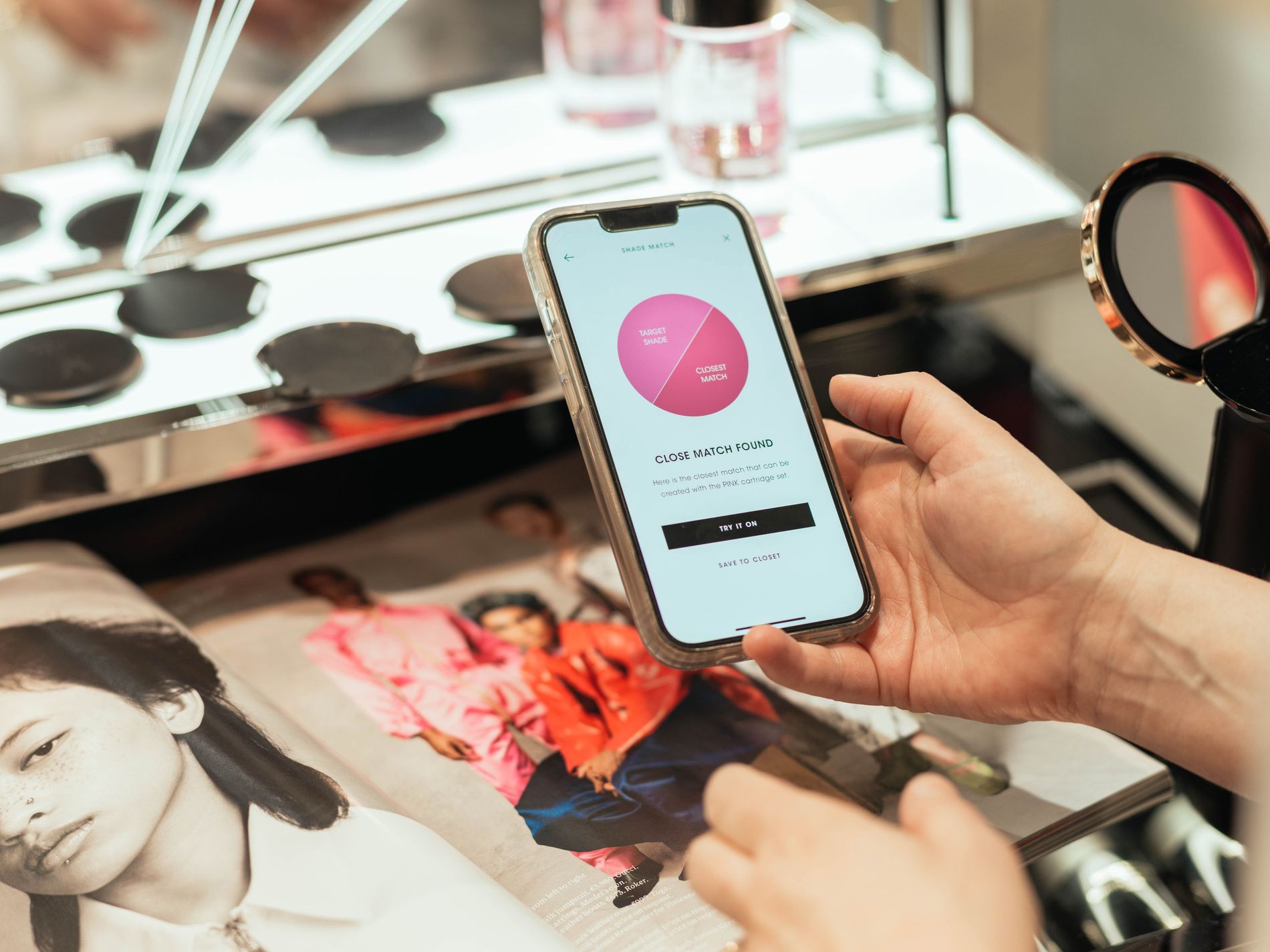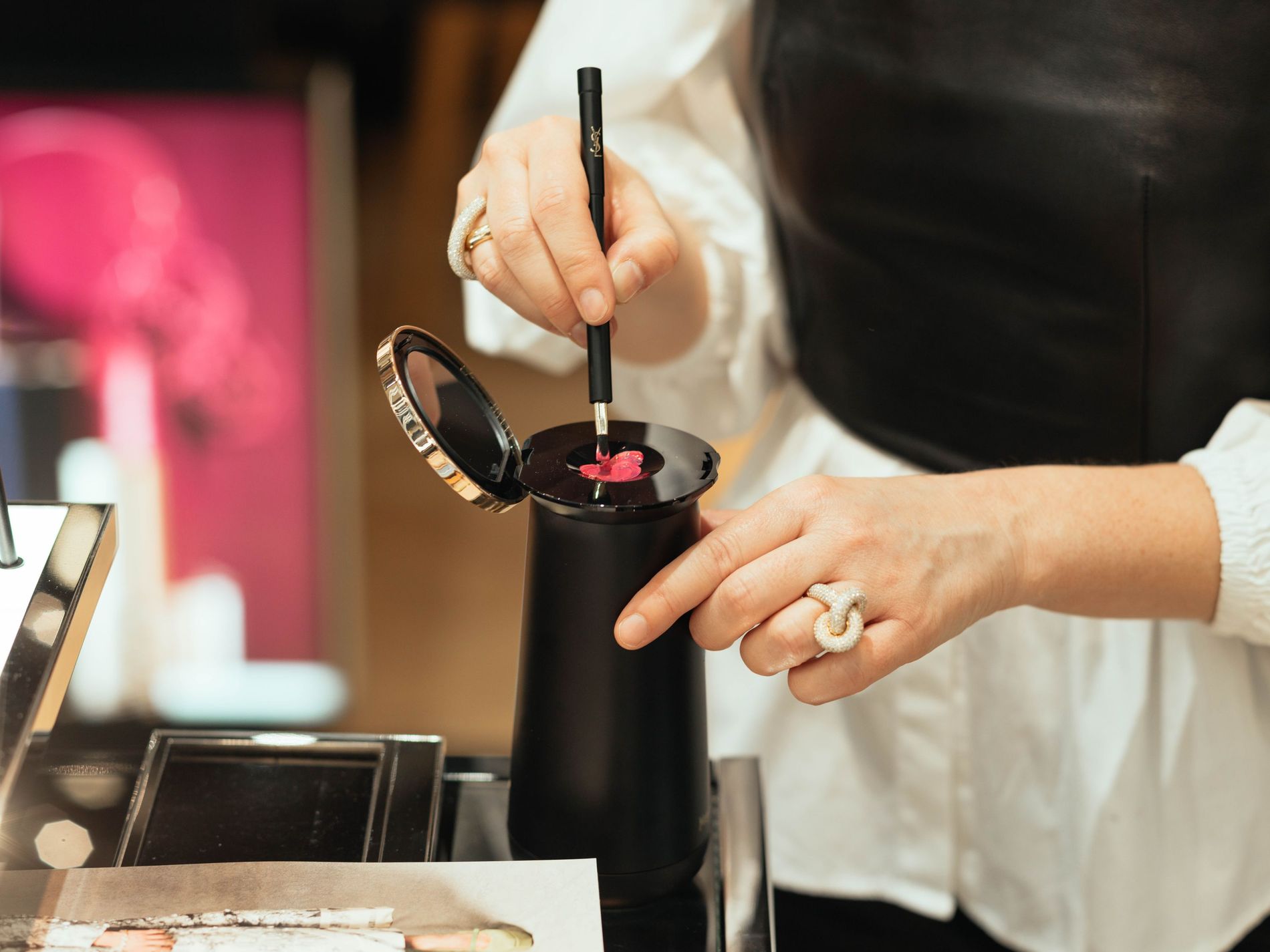 Besides a fully customisable range, the device — that looks like a high-tech couture item in one's bathroom — allows you to decide how much product to dispense, calibrating the amount of lipstick that is created. The formula, which has a stain, velvety finish and is soft and smooth on the lips, comes out on a lipstick compact that can be detached and carried (alongside a smudge-safe lip brush) in your bag throughout the day for retouches and reapplications.
So do you need to be tech savvy or a makeup pro to use it? Absolutely not. The Rouge Sur Mesure is truly for everyone. "It is perfect for both the amateur and the professional," says Blad. "For a lipstick lover who doesn't want to have tons of lipsticks lying around as well as for a beginner who is unsure of which colours suit their complexion or outfit." Because at the end of the day, who wouldn't want to get the perfect shade for every look with just one tap?
YSL's Rouge Sur Mesure is exclusively available in the Nordics at NK in Stockholm and Gothenburg.