The enduring appeal of Micellar Waters in the skincare world shows no signs of slowing, and a favourite amongst the pack has long been Garnier's Micellar Water range – now celebrating 10 years since its launch. Here, two of our favourite Scandinavian content creators talk us through how this cleansing hack is the key to their enviable complexions
A French pharmacy favourite that models and makeup artists swear by, Micellar Waters have gained a cult status for their ability to cleanse the skin effectively yet gently. What makes them unique is that they offer an effortless way to remove makeup and impurities without having to scrub or rinse – all you need is a eco pad.
Amongst the most popular of its kind in Scandinavia comes courtesy of Garnier, with 2023 marking a decade since the brand introduced its first beloved Micellar Water – which has pride of place in countless beauty cupboards across the globe. Its cleansing power lies in the tiny molecules, called micelles, that it contains. Suspended in soft water, these minuscule oil particles lift makeup (yes, waterproof mascara, too), sebum and impurities from the skin, leaving your complexion fresh and soothed – no harsh chemicals necessary.
Today, Garnier boasts a broad selection of Micellar Waters suitable for all skin types. Here, Vogue Scandinavia sits down with two top Nordic influencers, Shpresa Salihi and Mia Mikela Ehrnrooth, to find out more about their favourites from Garnier's Micellar Water range, alongside tips for incorporating them into your skincare regime.
Shpresa Salihi
Swedish content creator Shpresa Salihi is known for her timeless get-ups and bouncy brunette bob – which has inspired a bevvy of hairstyle replications amongst her many followers. Also enviable is her glowy and dewy skin, with her fresh-faced makeup looks rivalling the likes of Hailey Bieber and Elsa Hosk.
To achieve that lit-from-within complexion, Salihi relies on Garnier Micellar Bi-phase Water, which she applies first thing in the morning as part of her AM routine "to prep my skin after a night's sleep and for moisturiser, SPF and makeup." In the evening, she uses the Micellar Water to remove makeup and any impurities that might have accumulated during the day.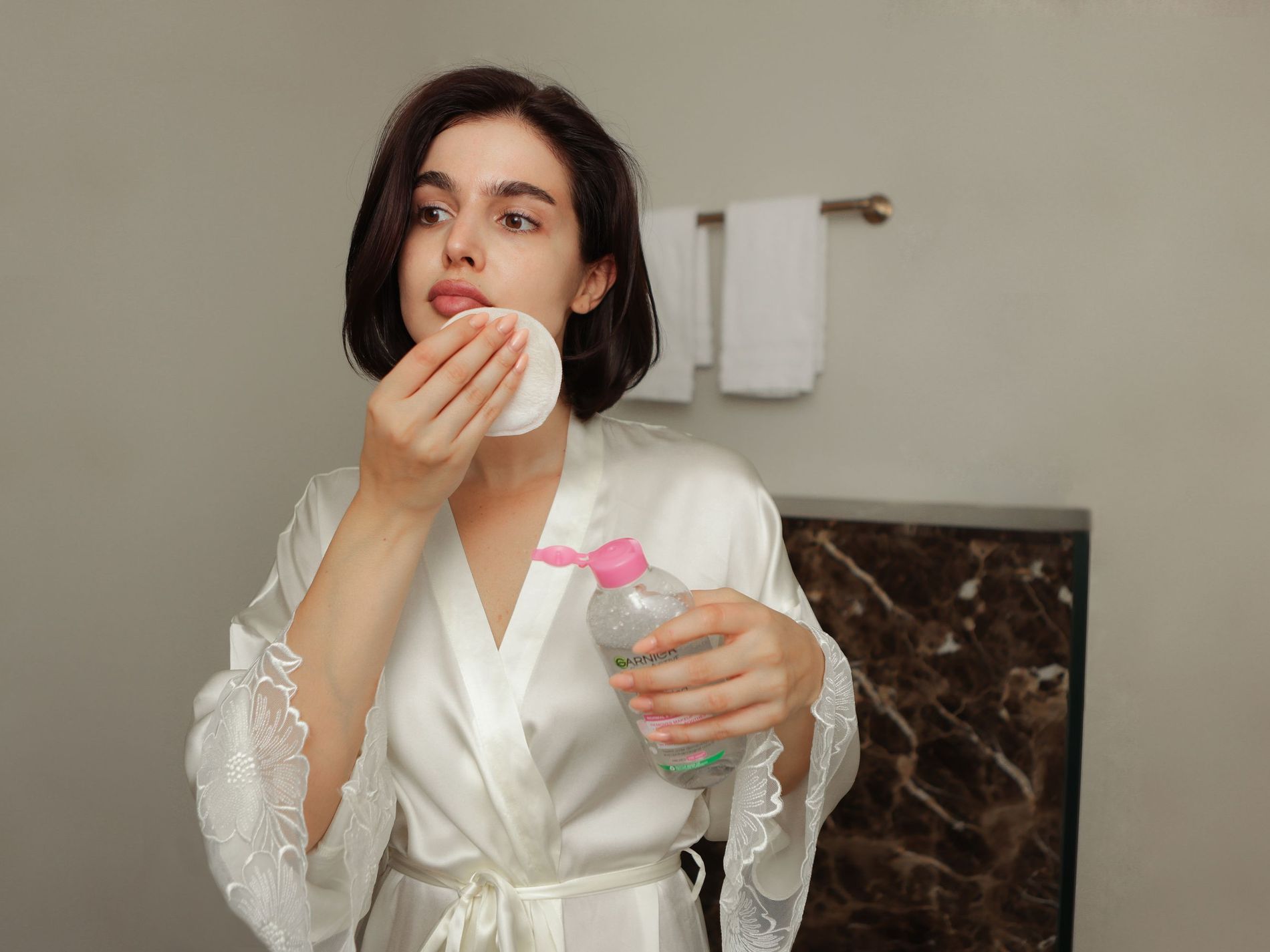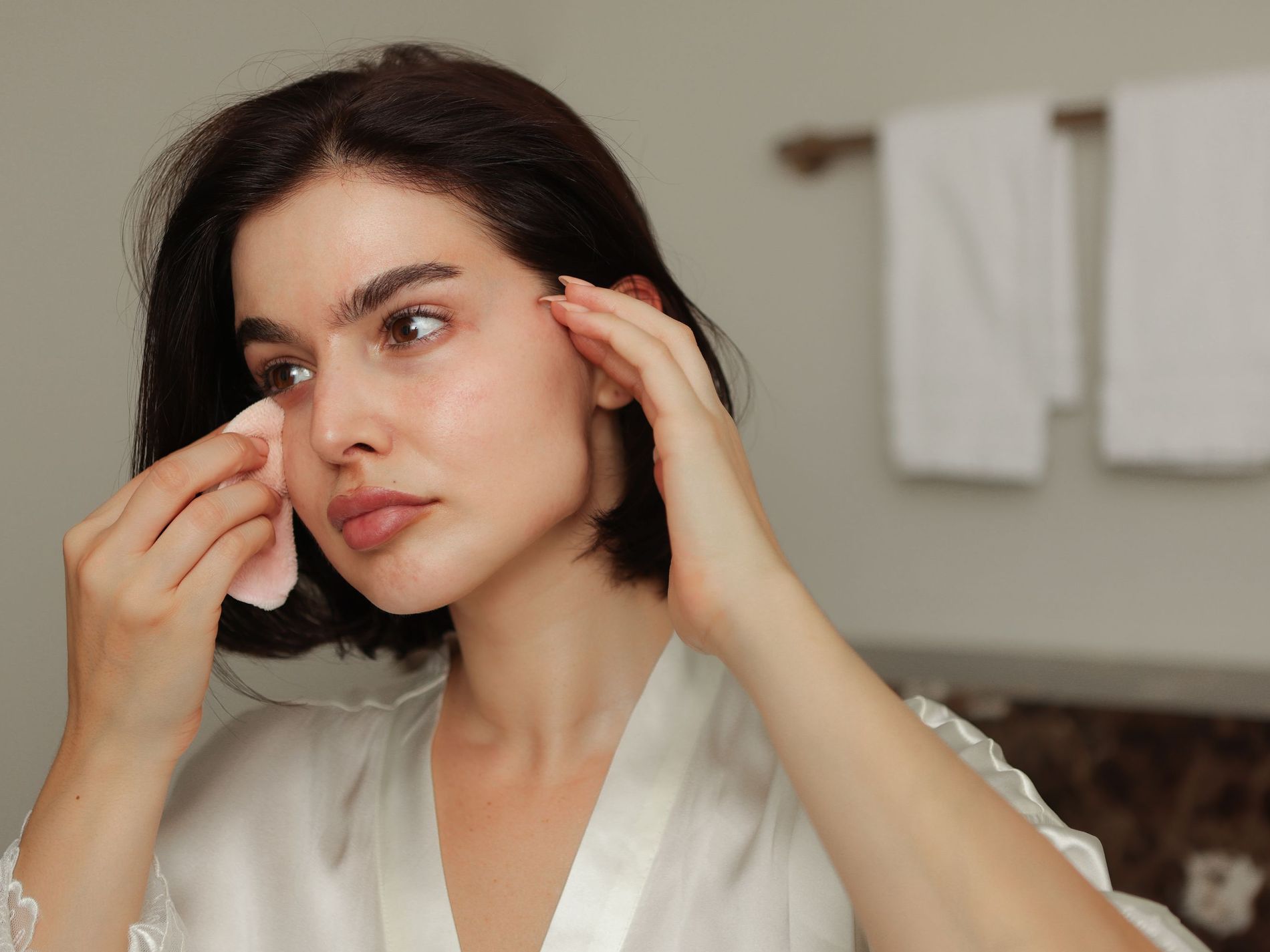 Having acne-prone skin, Salihi must use a product that cleanses thoroughly while being gentle on her skin. Garnier Micellar Bi-phase Water contains a special oil-in-water formula, where the cleansing oils mixed with the Micellar Water make the micelles work even harder without damaging the skin barrier. It's also why it's remarkably efficient with removing waterproof makeup. "The Micellar Bi-phase Water removes even the most stubborn of eyeliners and mascaras without having to swipe hard or too many times, which I appreciate having easily irritated skin," Salihi says. "Plus, it leaves the skin with a hydrated barrier rather than feeling dried out, which I have found others tend to do."
Salihi's tip for getting the most out of the Micellar Bi-phase Water? Use the product with Garnier Micellar Reusable Eco Pads, which are super soft to the skin and less harmful to the environment than single-use eco pads.
Mia Mikela Ehrnrooth
Finnish actress and beauty influencer Mia Mikela Ehrnrooth is no stranger to the hectic set life and wearing heavy makeup for long periods. For Ehrnrooth, Garnier's Micellar Water Classic is a lifesaver in cleansing and restoring her skin after lengthy hours of filming. "I love it – it's my absolute go-to for facial cleansing and makeup removal," she says. "It's super effortless to use, cleanses the skin effectively and since it's respectful to the skin barrier it's great for everyday use."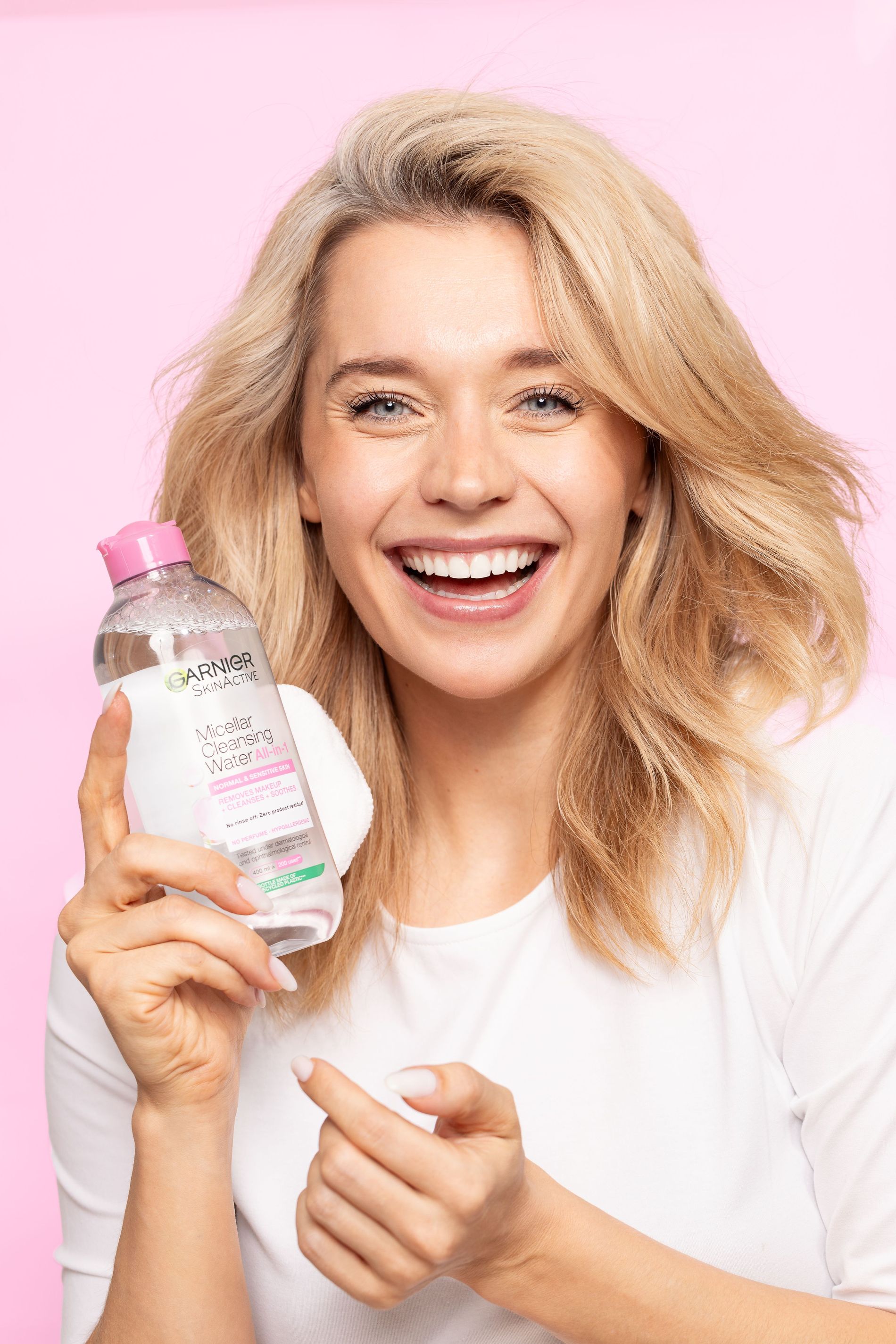 Mia Mikela Ehrnrooth.
Like Salihi, Ehrnrooth also uses the Micellar Water Classic to prep her skin for the day. "I usually wipe my face with it just before jumping in the makeup chair, and after this, the makeup team apply moisturiser and primers," she says. The Garnier Micellar Water Classic is the original formula from the brand, and while all of its Micellar Waters are fragrance-, alcohol- and paraben-free, the Classic edition is a great pick, especially for those with sensitive skin, like Ehrnrooth. "I've noticed that my skin is constantly in great shape since I started using it," she says.
It's super effortless to use, cleanses the skin effectively and since it's respectful to the skin barrier it's great for everyday use.
Mia Mikela Ehrnrooth
Because Micellar Water is so easy to use, it's hardly surprising that it's a must-have in any makeup artist's kit. "It's very handy when experimenting with new makeup – you can take a corner of the Eco Pad, remove the makeup you messed up, and try again," Ehrnrooth says. "And you can also use it for eyeliner hacks, mixing it with your favourite eyeshadow to create a cool eyeliner look – it's such a multipurpose product."
Below, find the right Micellar Water for you:
My skin is sensitive to normal and I want it to feel soothed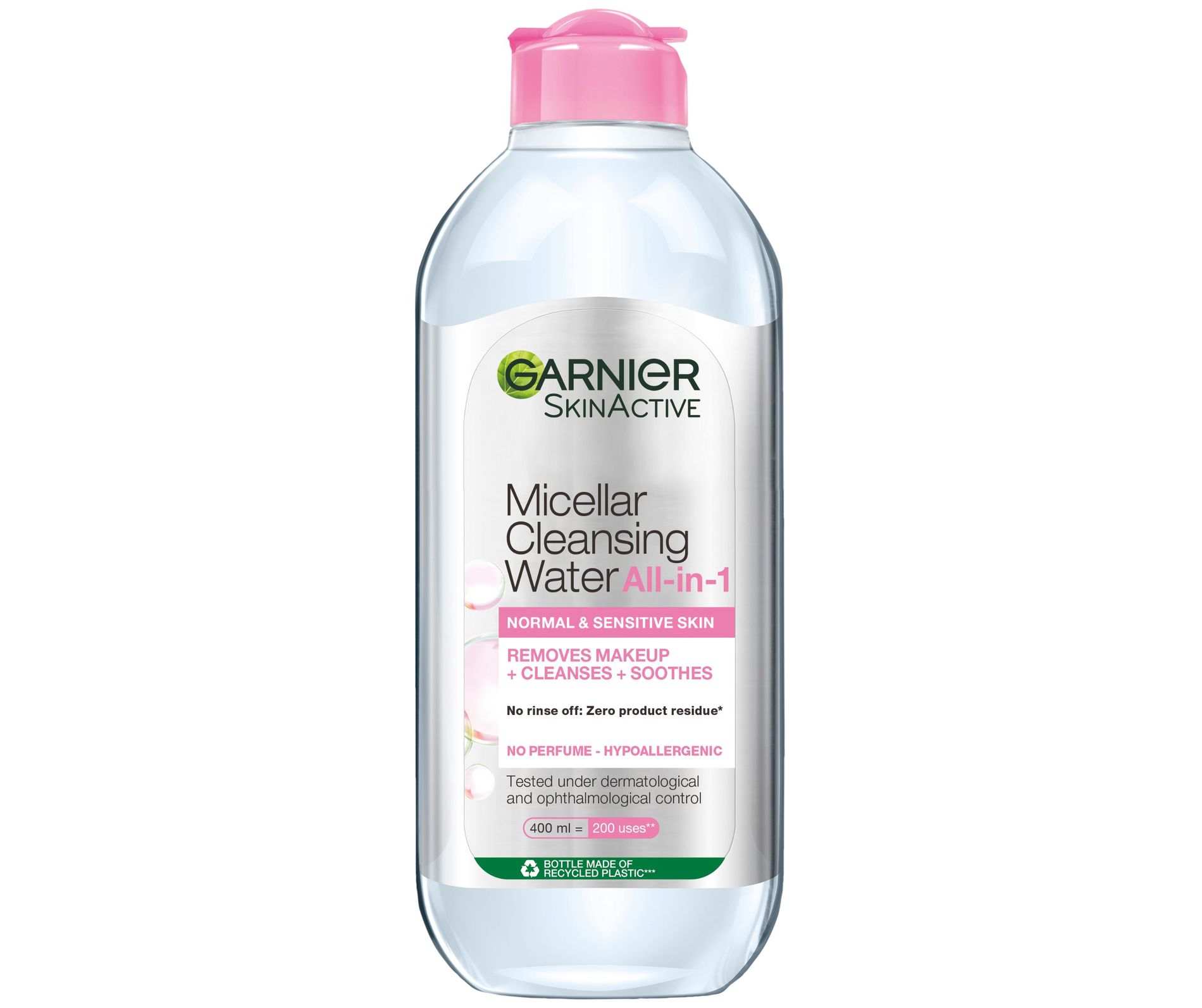 My skin is dull and uneven and I want it to glow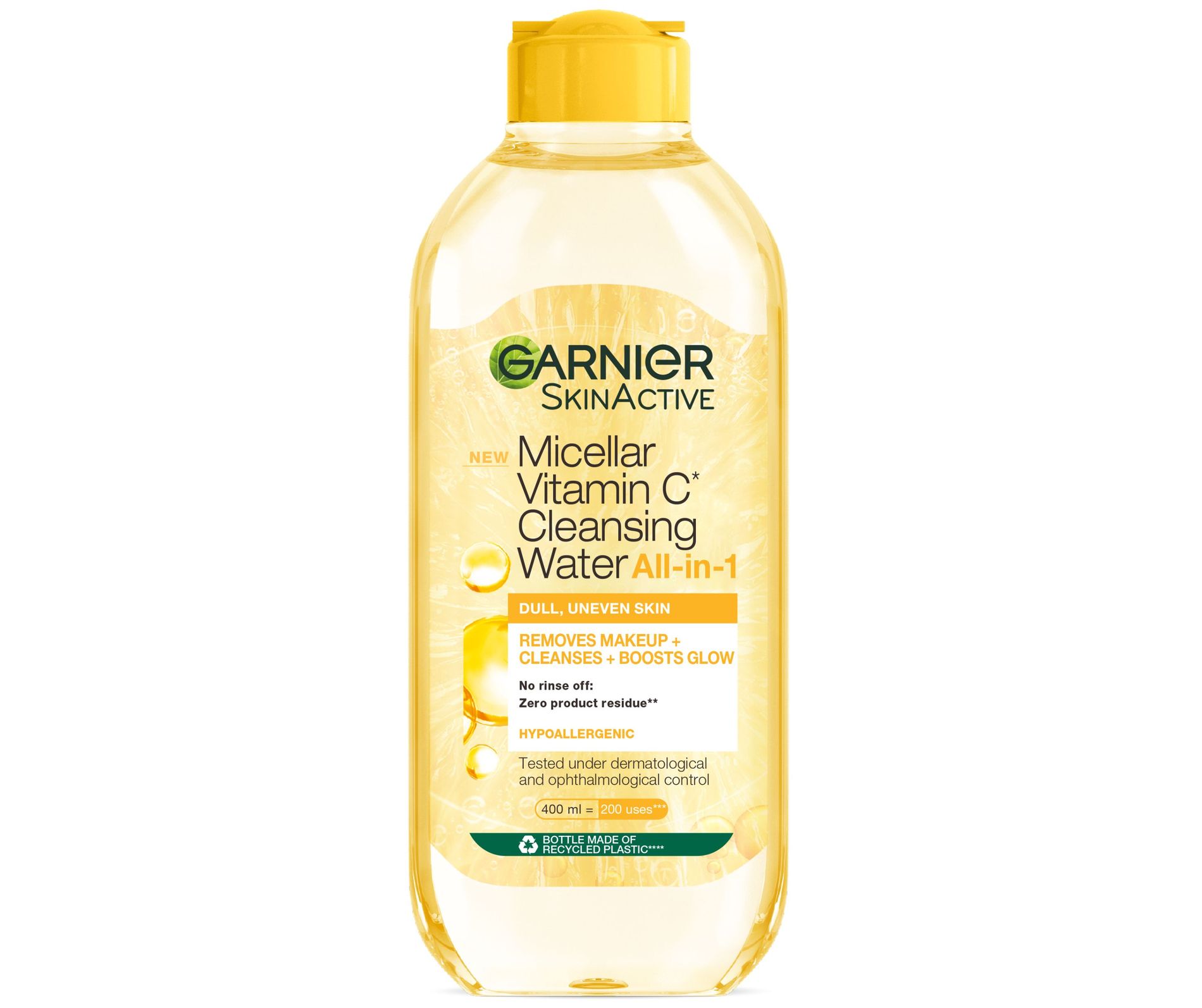 My skin is dehydrated and I want it to look refreshed and hydrated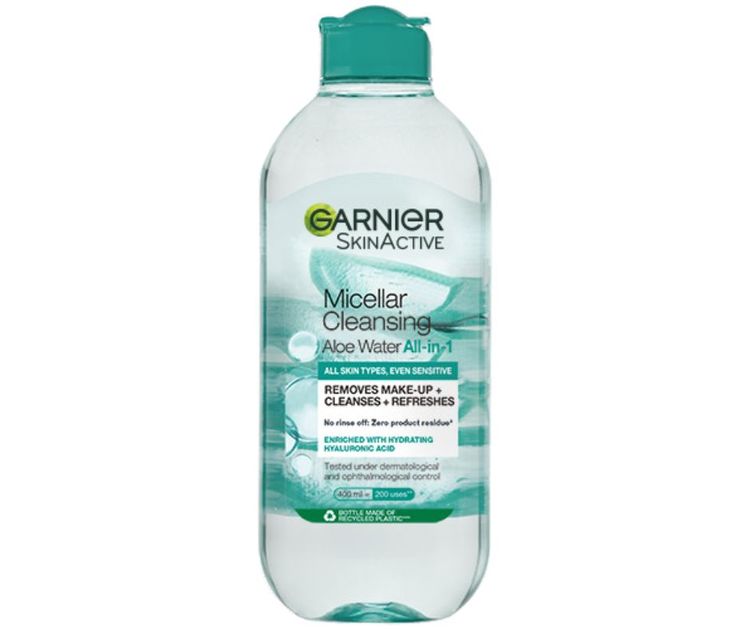 I need a Micellar to remove my waterproof makeup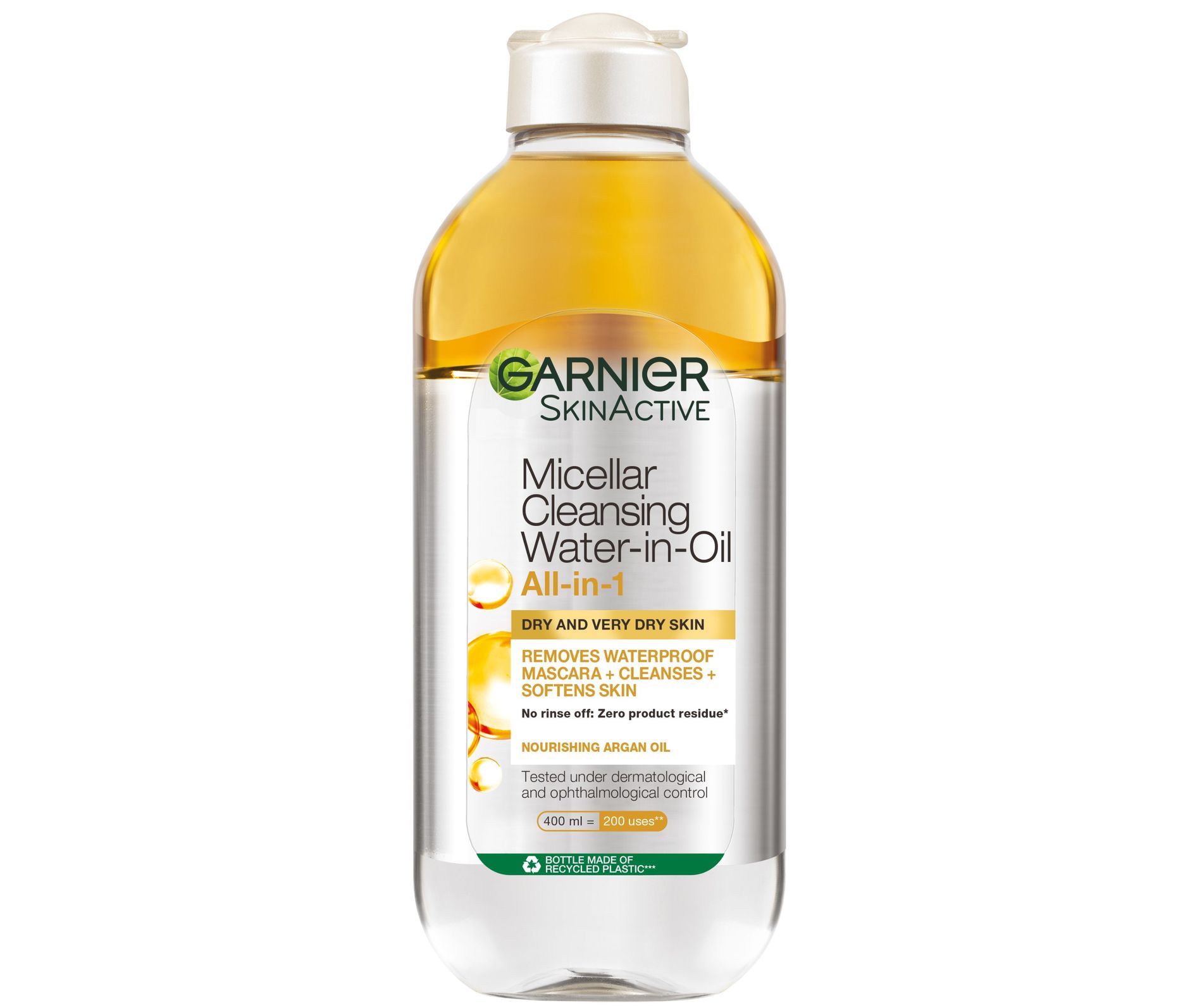 I have combination skin and I want to purify it
I want help to gently resurface the texture of my skin