Get ready to resurrect your hair colour and make your mane stronger and shinier in the process
In collaboration with Redken.
Struggling with dull, lifeless and lack-lustre hair? While properly styling and choosing products that aid in moisture, shine and tameness are always an option — there is a better solution out there. A solution that is practically a beauty filter for your hair, a demi-permanent beauty filter that adds gloss, takes away the frizz and colour corrects the strands for a newly revived mane. The answer, and essential miracle product, is Redken's Shades EQ Gloss. Here, Vogue Scandinavia tried it to give you a first-hand testimony.
Redken's Shades EQ Gloss treatment tried and tested
When we heard at the office that we would be getting the treatment done I had to find the perfect person to receive the procedure. "As a mother of three I have literally no time for any hair care, and having a lot of hair and barely caring for it meant that it was frizzy and dull," explains head of partnerships and sustainability, Mariann Jacobsson, making her the ideal candidate for makeover at the Creative Headz Salon in Stockholm.
"For this treatment I wanted to bring out my natural highlight and tone down the yellow in my hair, as my natural hair colour is very warm and easily turns more yellow than beige. I wanted a treatment that was gentle to my hair and also didn't allow any re-growth."  
At the salon, we were greeted by Nathalie Akgün, owner of Creative Headz and hairstylist superstar, to properly understand what we were going to do with Jacobsson's hair. Along with the actual treatment, Akgün decided to give Jacobsson a colour that she doesn't have to maintain as often. This involved low-maintenance highlights, mainly in the front and some parts in the back. On top of that Shades EQ was added for gloss and shine.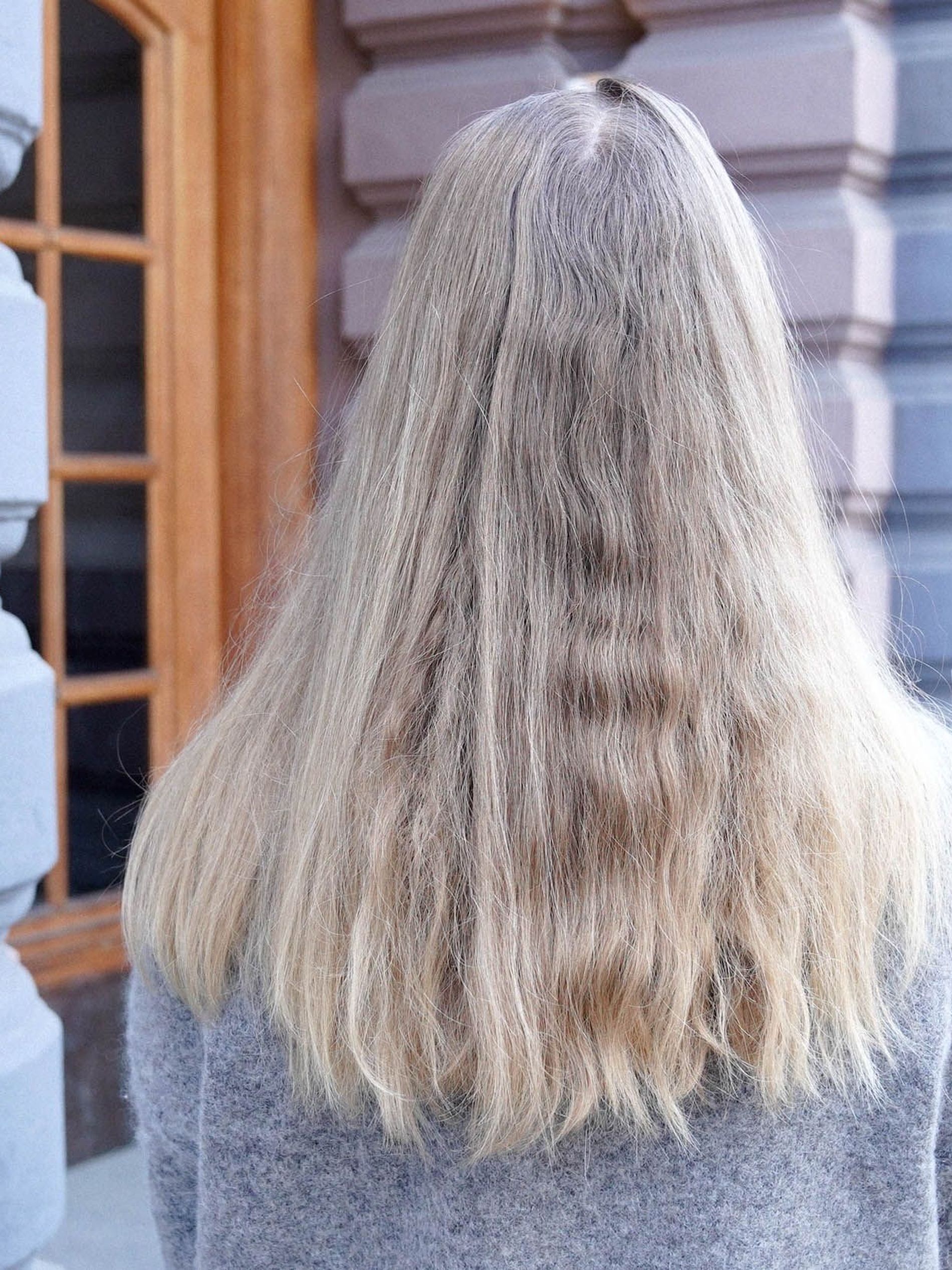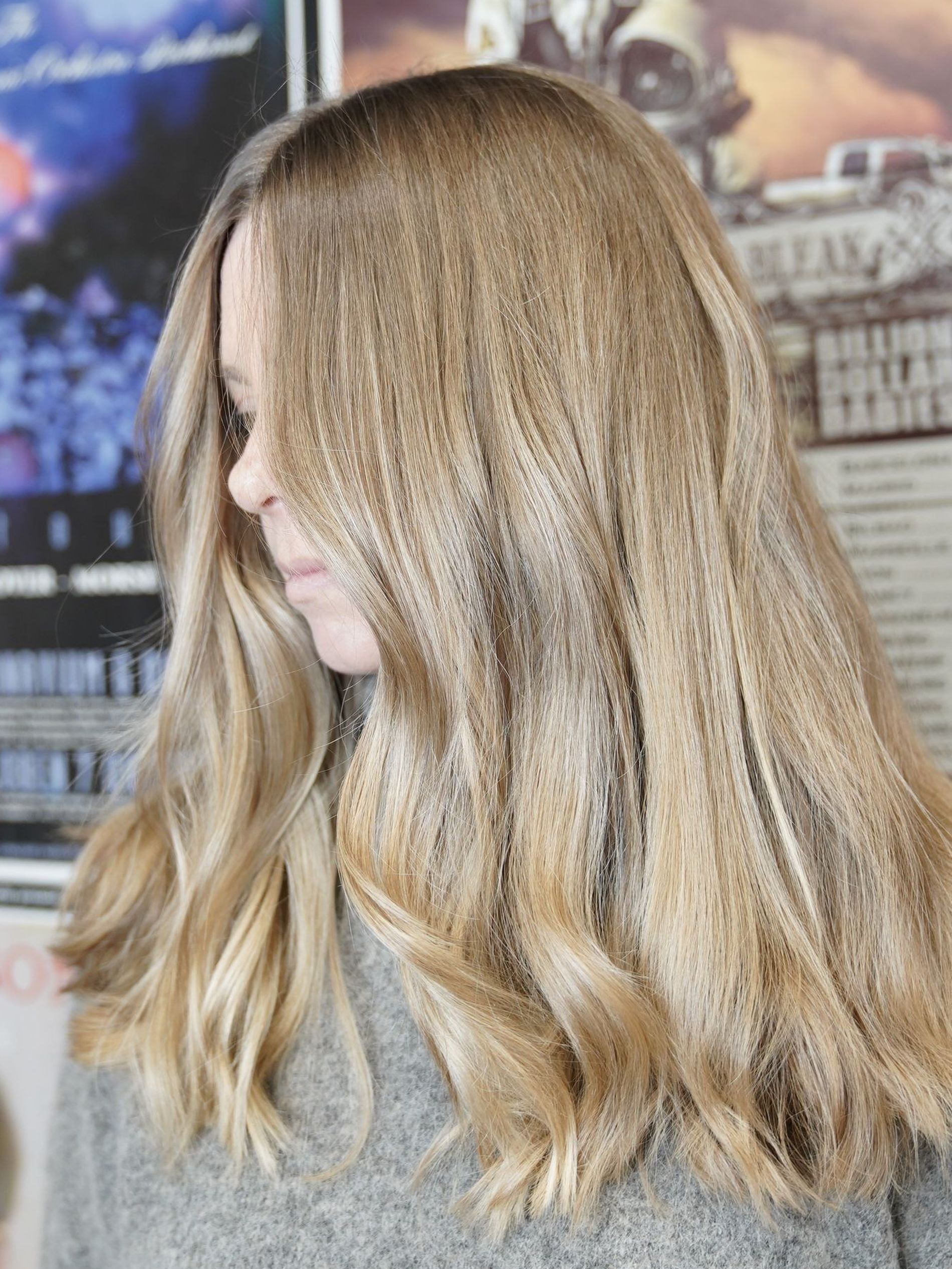 What exactly does the Shades EQ treatment do?
"Well, the Shades EQ is made to bring more gloss to the hair, more life. You can use it clear or you can add a colour to adjust the shade you currently have on your hair," explains Akgün. "You can mix the Shades EQ with anything you want to get the result you wish. It can make your colour creamier, ashier or just more shiny. Technically speaking it goes into the strand of hair and builds it back up while sealing it, making it stronger, nurturing it and bringing back the shine." 
Sounds like a wonderful treatment, doesn't it? Well — as someone who witnessed it first hand, it is.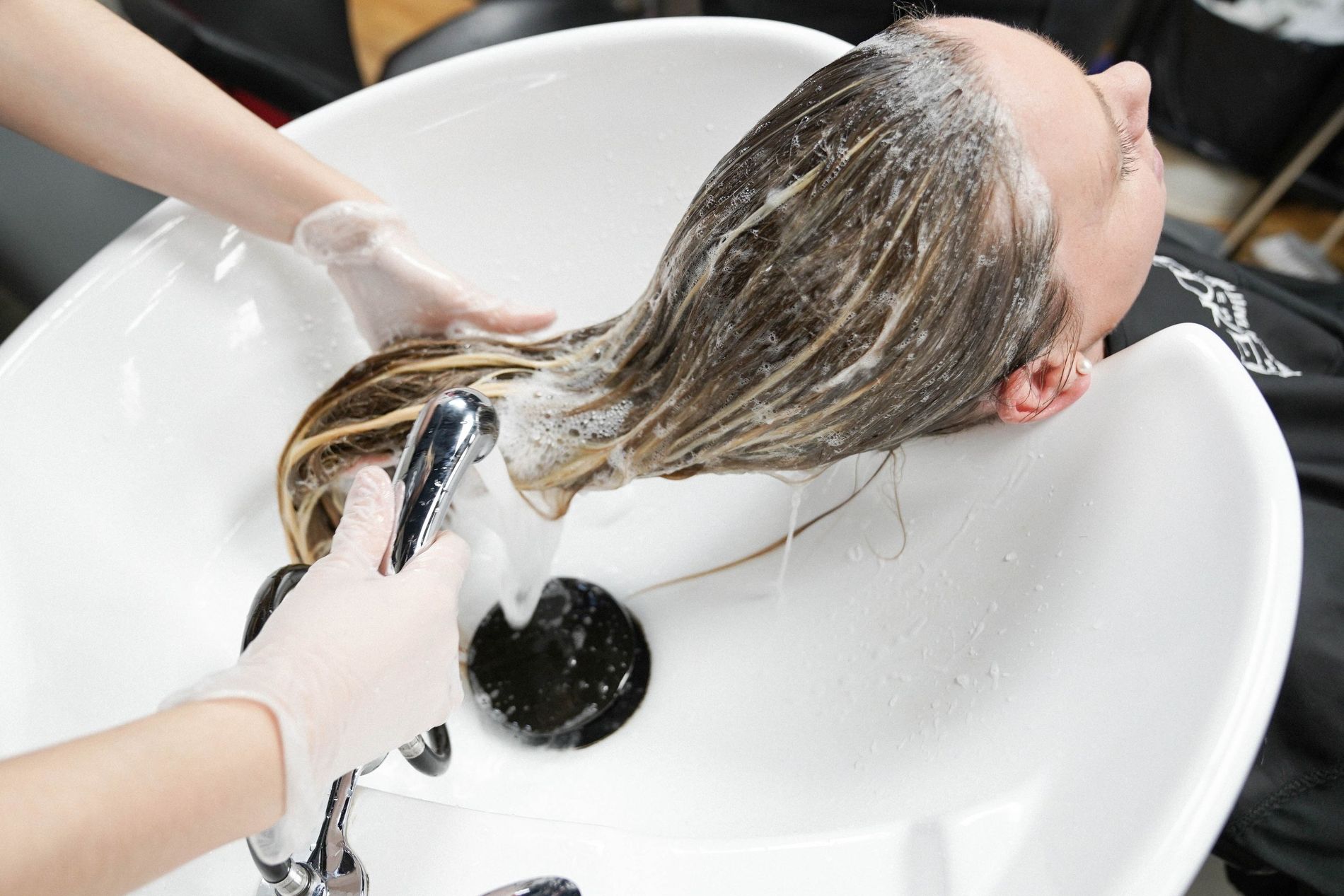 The treatment can be applied after highlighting or bleaching the hair.
How's it getting the treatment in itself? 
Surprisingly easy. The treatment is essentially just placed in the hair post any colour, cut or trim. Then it sits on the hair so it can properly process before being washed off. At the end, the results are clear as day — a shiner, frizz-less hair. 
Waiting for Jacobsson to get her treatment done, I asked her "What are you thinking right now?" She immediately responded, "I'm thinking about the smell. For real, it smells so good. It's not the classical chemical smell of all the treatments." Later that day Jacobsson confessed she'd gotten a bit nervous when Akgün added in the Shades EQ into her hair. When applied the treatment is pink and her head was full of a red foam — yet a quick wash later and her yellow had completely transformed into a lovely creamy beige.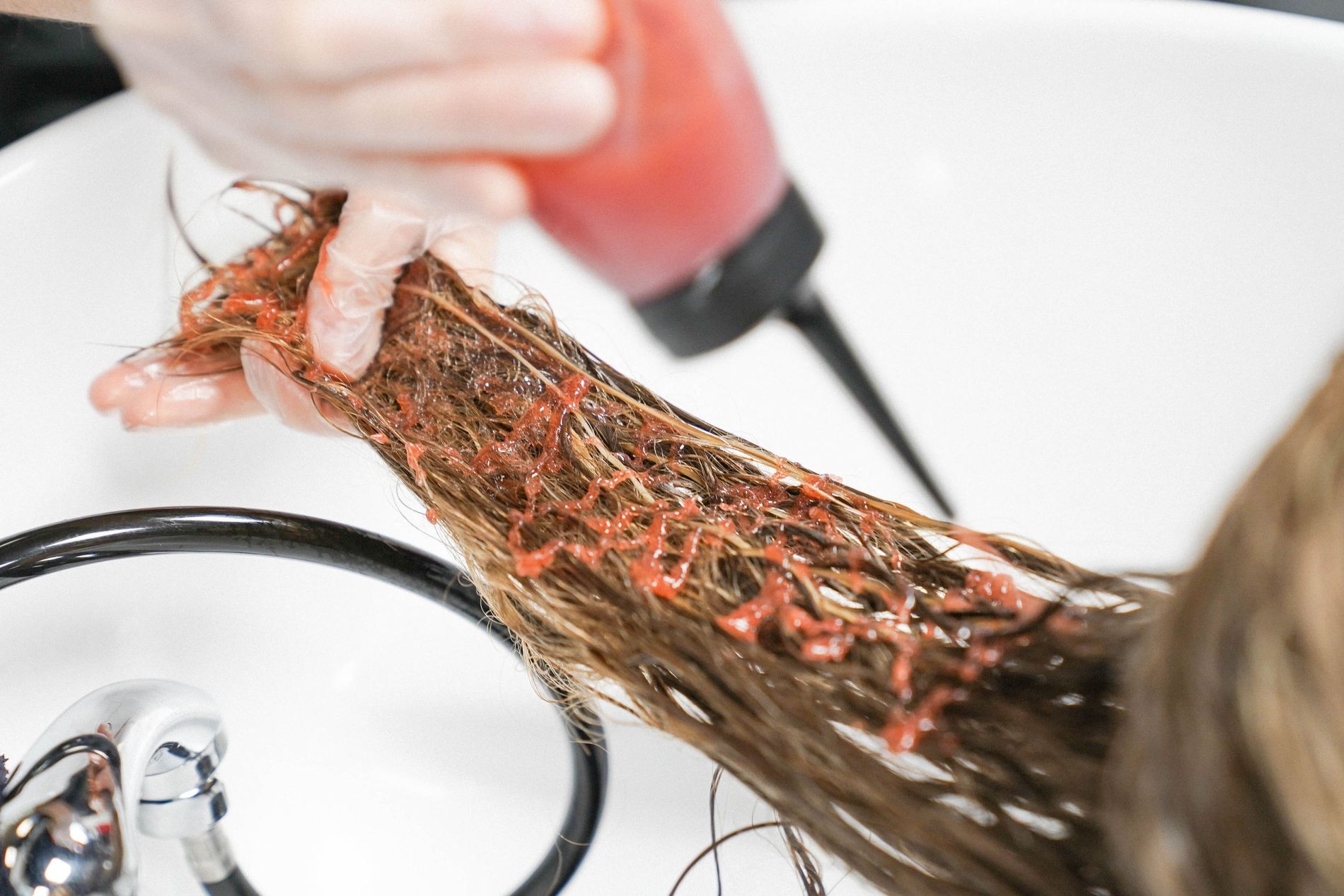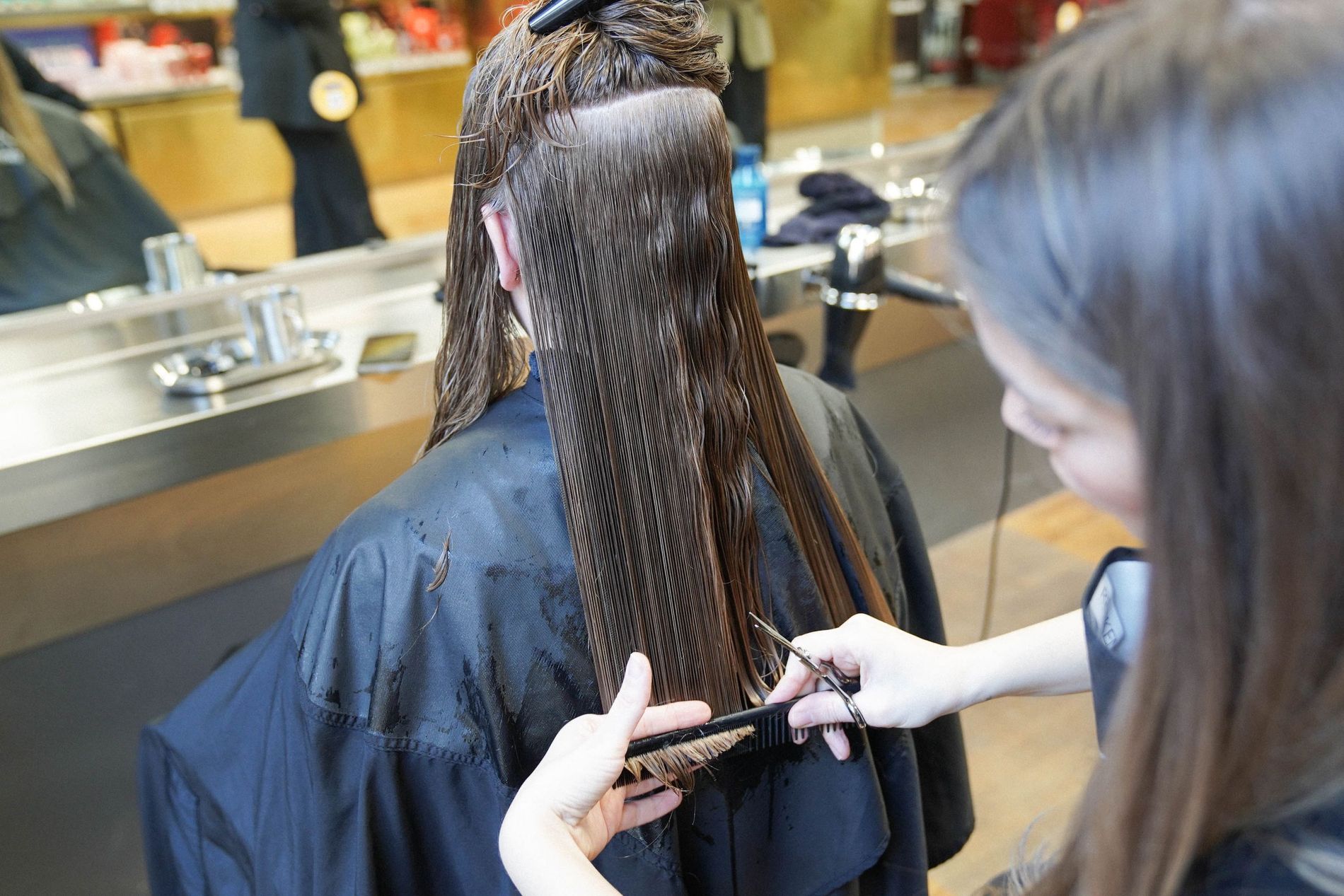 Redken at-home care 
The principle of the Shades EQ treatment is to bring gloss back to the hair and re-nurture it while sealing and toning the colour it has. While it doesn't change the proteinic structure of the hair, it does give for a more smooth, soft final texture. It looks and feels healthier. The results are also immediate.
"I think everyone in the salon had the same reaction to how good the results were," says Jacobsson. "Even though I have enough hair for three normal heads, my hair felt so light and looked super shiny and healthy. The Shades EQ had really brought life to my hair and highlighted my natural hair colour."
But there is an important step to keep the salon-fresh locks - at-home care.
"The at-home care is key to maintaining the treatment," explains Akgün. "For that its a combination of what the person needs — in Mariann's case a lot of hydration as she has a lot of hair and it can get quick dry — the Redken Extreme Care range, especially the shampoo, conditioner, mask and heat protectant, are the best products to ensure that the treatment holds while at home. Then it's best to re-apply every eight to 12 weeks."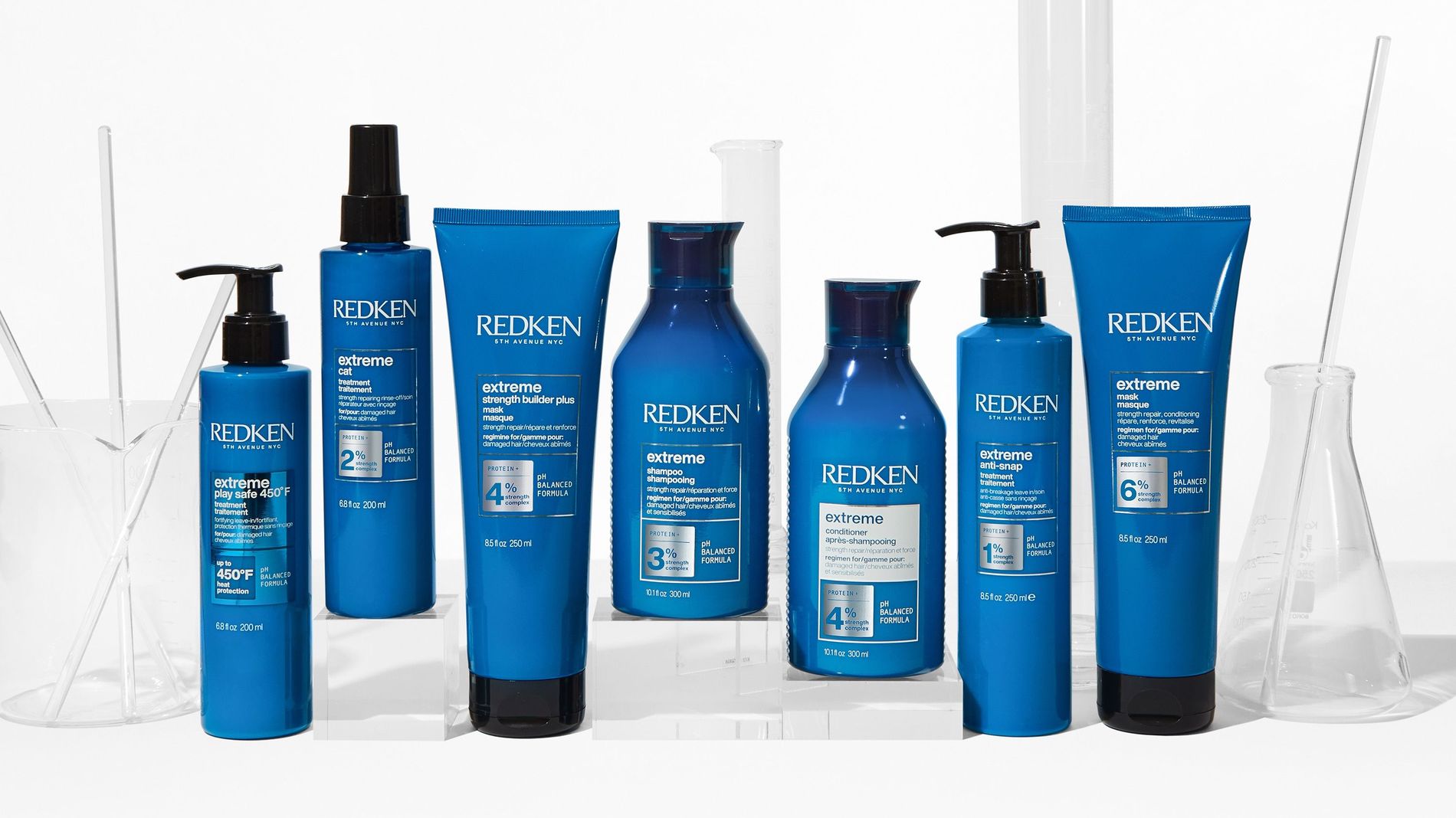 Photo: Redken
The verdict 
To really get an understanding of the results, we waited a couple of weeks to see how the treatment would 'age'. Fortunately, the results were as positive as expected. In Jacobsson's words, "My hair is much easier to brush and it stays fresh for so much longer. It feels like someone has injected vitamins directly into it. Usually my hair gets quite frizzy and looks dull and dry, and I also have annoying under-hair curls that are impossible to tame, but they also remained under control."
I'm now considering booking a session, which actually brings me to our final point. Do you want to get it done but are not sure where to? Well, just check out Redken's salon finder, it will show you the closest Redken-approved hair salon that can apply the Shades EQ on you. For Sweden, click here; for Denmark, click here; for Finland, click here and for Norway, click here.