Introducing Zadig & Voltaire's first jewellery line, inspired by Sofia Coppola's cult film The Bling Ring
If you're lapping up fashion's obsession with all things Y2K right now, then there's a wealth of pop culture gems just waiting to be consumed – one of them being Sofia Coppola's iconic film about the Bling Ring, who broke into the homes of high profile celebrities in the late '00s. The aesthetic is peak Y2K, so much so that it has inspired the very first jewellery offering from Zadig&Voltaire.
Described by the brand as "on the verge of subversion", the pieces throughout the collection embody the bold DNA of the brand, with snakes and feathers throughout, as well as the brand's iconic wings motif. While packed with attitude, each piece is delicately and meticulously crafted of gold, silver or steel-gun plating, some finished with feminine light-catching crystals and rhinestones. Metals and materials are uniquely mixed in different pieces, while the designs themselves call for a versatile, mismatched approach - wear the earrings solo or style and necklaces as chokers.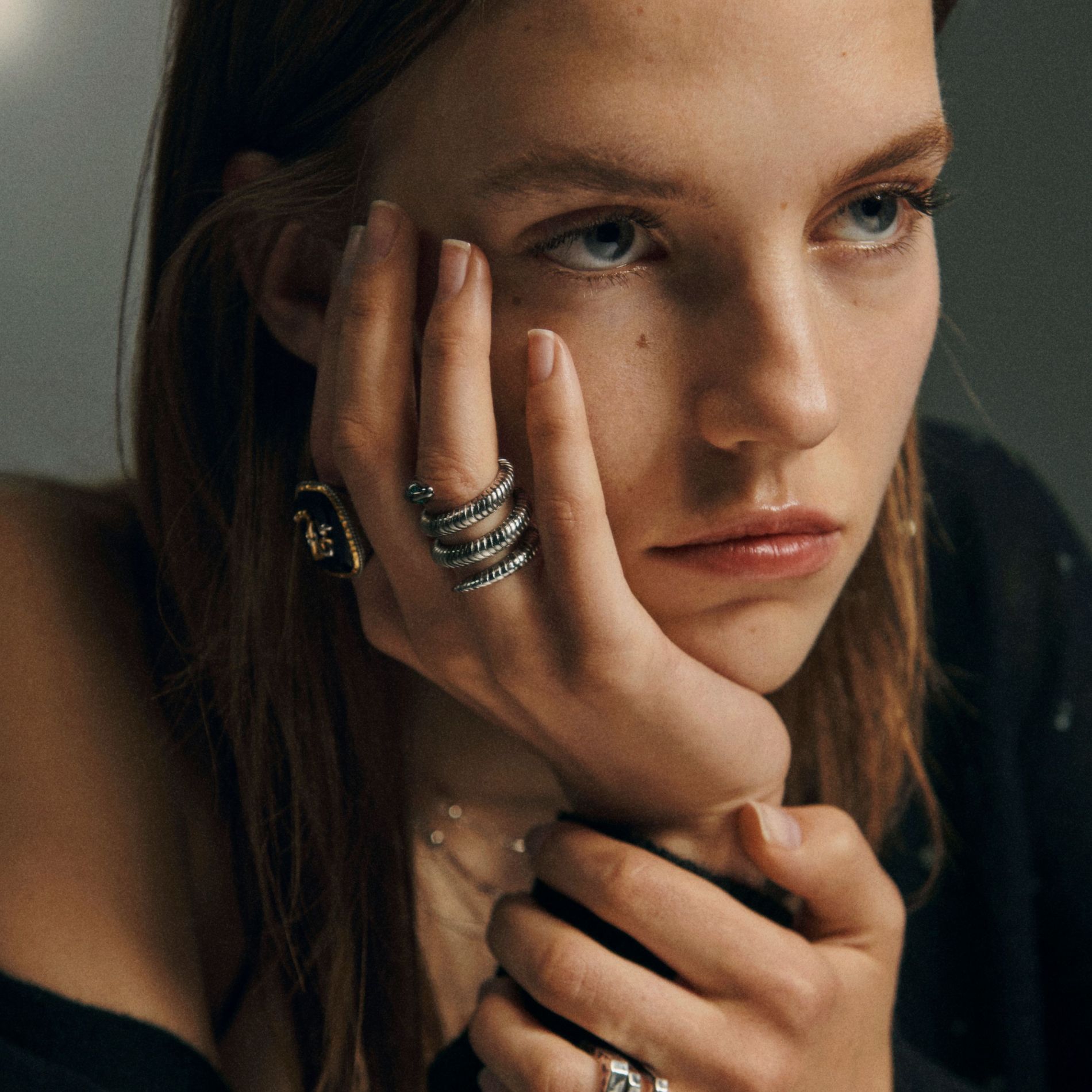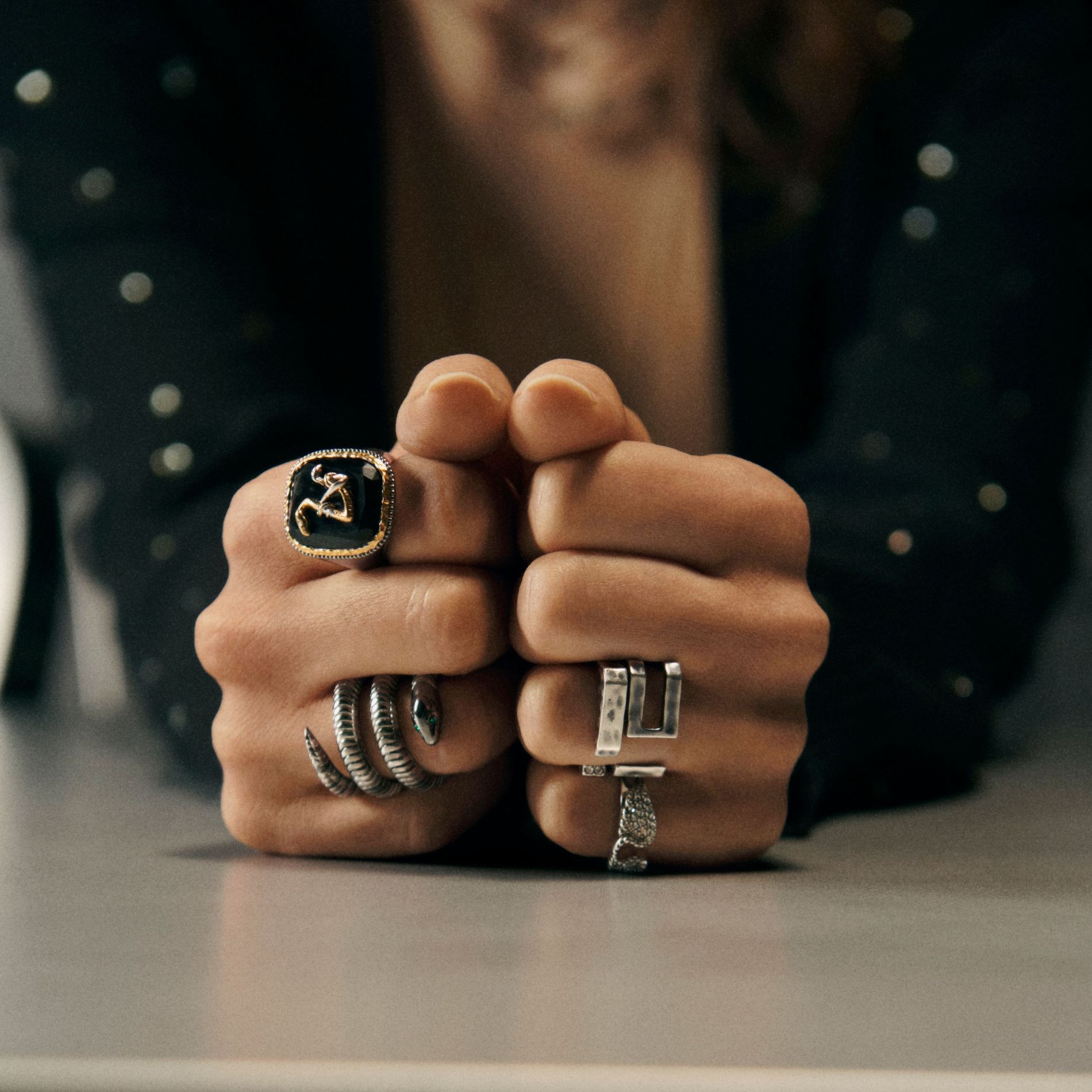 A key symbol of Zadig&Voltaire's history, the snake, is reinterpreted in jewellery form in minimalist gold and silver-plated creations, dotted with shining crystal eyes. Signet rings are also key to to the debut line-up, encrusted with deep black onyx and three distinct charms – all of which referencing the brand's signature codes, including snakes with winding tails.
Cecilia Bönström, creative director, also makes her own personal mark on the collection with a 'C' insignia – now a classic trope of the brand. The 'C' appears on a band bracelet designed to be stacked, and is subtly represented in the shapes of earrings and rings.
Zadig&Voltaire completes this first collection with a line of necklaces. On leather links, the different iterations mix precious stones, crystals or pearls, while reveal different charms with shapes and messages faithful to brand codes. Like totem jewels, they can be collected and treasured forever.