Martina Bonnier, editor-in-chief of Vogue Scandinavia, and Alice Marshall, Buying Director for Women's Apparel at Zalando, share their fashion investment top tips
While the many new trends and directions shown throughout Copenhagen last week had our hearts aflutter, the inspiration often sparks a myriad of questions: Which pieces will beat the test of time? Which silhouettes, colours or styles are bound to complement my wardrobe and be the most versatile?
Watch the full recording below and read on for the key takeaways of Bonnier and Marshall's seasoned advice on the pieces you need (and the fascinating history behind them), as presented on Day 1 of Copenhagen Fashion Week. Showcased through handpicked pieces from Zalando, this your one-stop guide to finding pieces that will truly last – the most important quality for a truly sustainable wardrobe.
Over-the-knee boots
The over-the-knee boot really links the way we can dress up and down," says Marshall. Gesturing to Martina's boots, she continues: "Martina pulled these boots on and her outfit was transformed." "This is one of my personal staples," Bonnier adds. "I always wear high, over-the-knee boots because it can look nice with both short and long skirts."
Steve Madden
Steve Madden over the knee boots
Breton stripes
"He went out and bought fisherman navy sweaters and distributed to all of his friends," says Bonnier of Gerald Murphy (the famous American inspiration for Fitzgerald's 'Tender is the Night). "When you see the Breton sweater on Pablo Picasso and Chanel - it was actually a gift from Gerald Murphy. And Breton stripes is something that you can you style in so many ways," she continues.
A.W.A.K.E Mode
A.W.A.K.E Mode Breton striped dress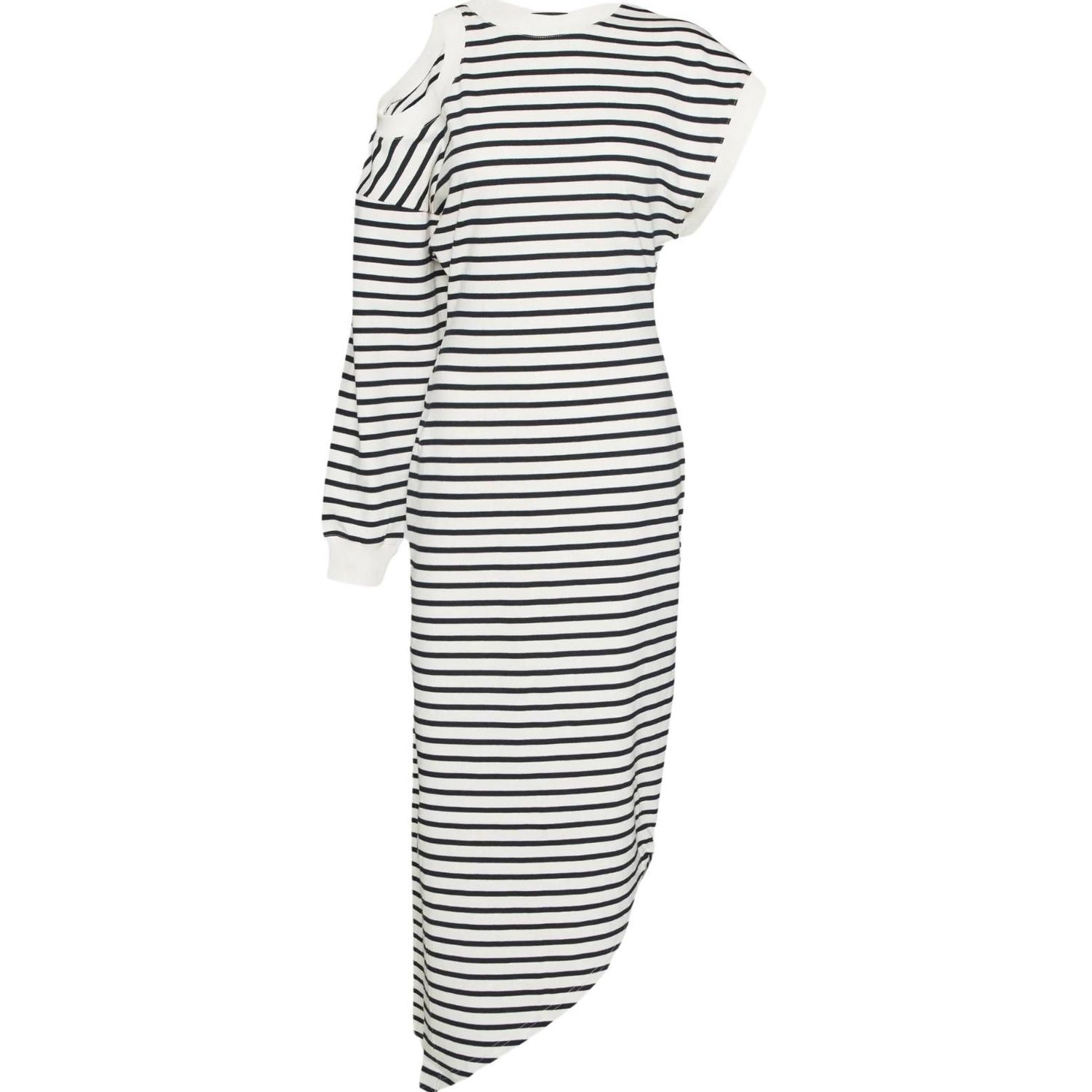 The little black (and red) dress
"The LBD. I think the little red dress is actually like the black dress. It serves the same purpose in my wardrobe as an investment piece. Because when you want a natural piece that you can rely on – the red odes the same as black for me. It always gets attention," says Bonnier.
"For me, the beauty of the little black dress is the way that you can dress it up or down - especially paired with a blazer – another great staple – which you can thrown on, along with chunky boots or strappy sandals. I love some of these new designs that are very fresh at the moment with cut-outs. And like you said about red dress - it's a great investment piece that you can wear for years to come," Marshall points out.
David Koma
David Koma red dress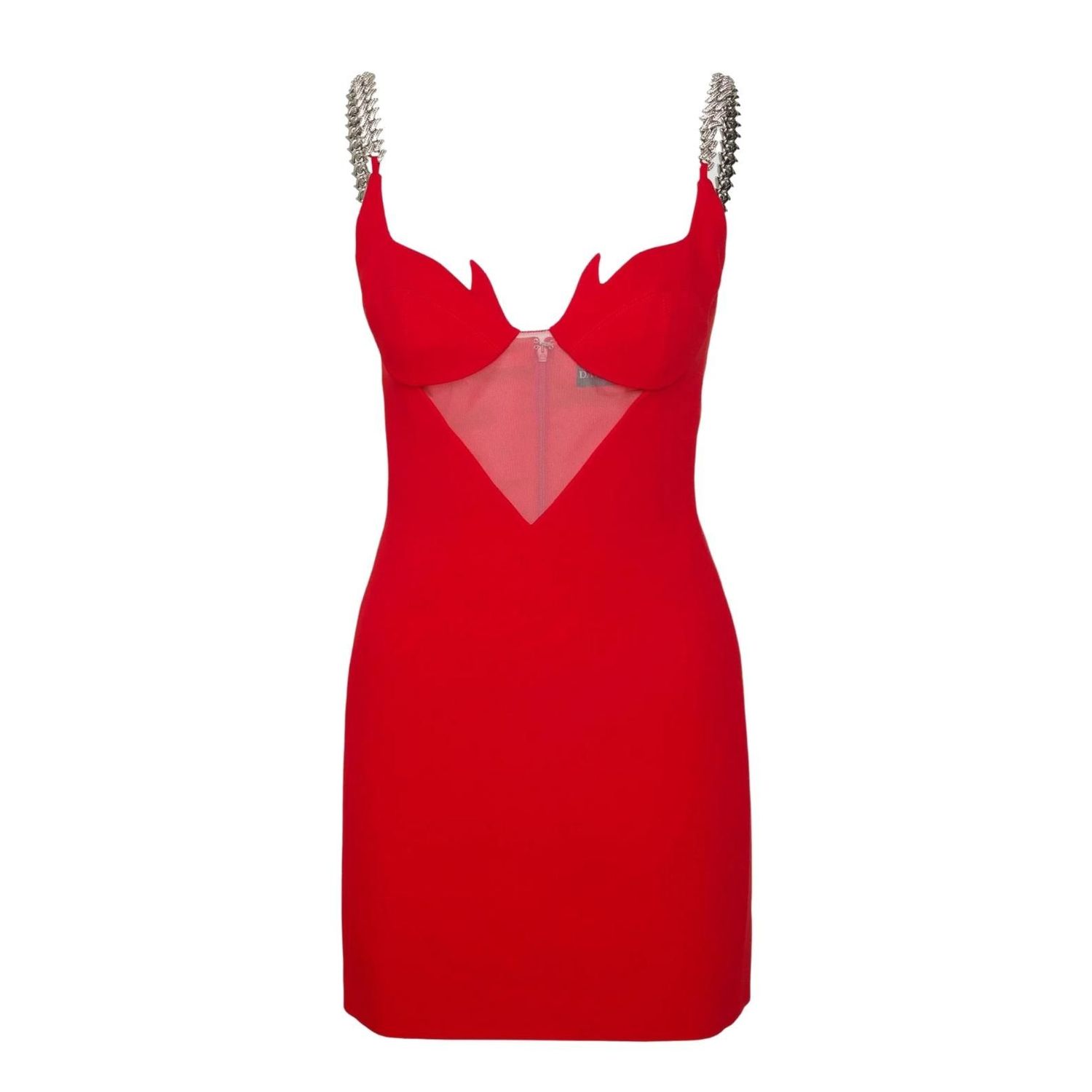 Accent colours
On shocking pink, Martina recounts, "One time, when Elsa Schiaparelli was experimenting with colours, she had magenta and white and it just flashed to her. Her first fragrance was called 'shocking pink' and the bottle was this colour. What was also interesting - this colour was so 'out there' that people really thought it was vulgar, and of course Elsa liked that shock factor. And it's still a colour that Schiaparelli holds close to its heart."
Marshall says. "it's such an eye-catching, happy colour. Knowing the history really adds to the colour. But for me, getting dressed should always be about joy and fun – and accent colours like 'shocking pink' can be introduced in both a daytime and evening way."
Moschino
Moschino little red dress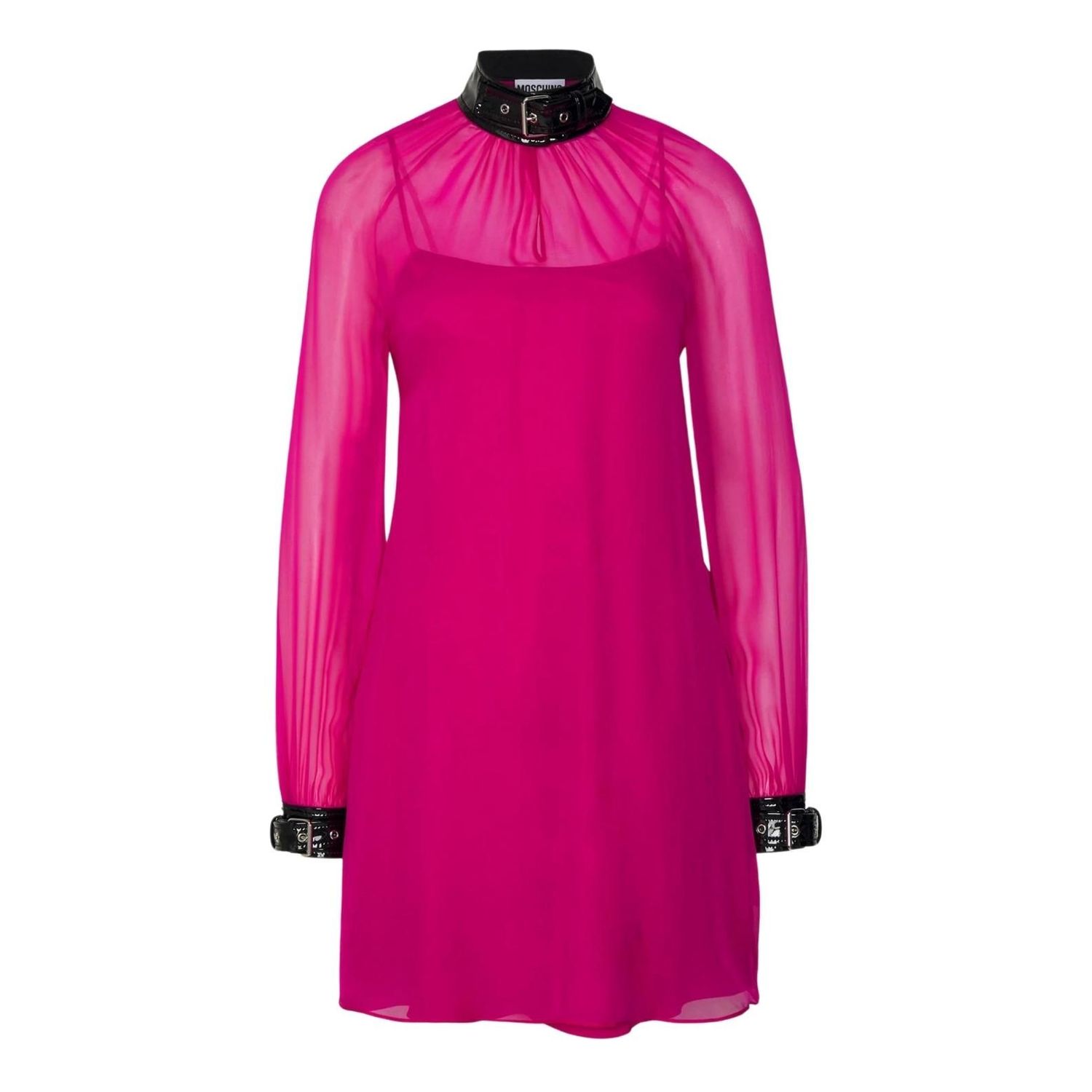 Structured evening bags
"It's great to have a conversation piece," says Bonnier. "A more boxy structured evening bag was one of the first important bags which you should always have in your wardrobe." It's related to the history of high jewellery, Bonnier says, when Van Cleef & Arpels noticed a client needed something more elegant and suitable for her cigarettes, lipstick and comb, she explains.
"It may seem like a frivolous piece, but I had a sparkling bag for my wedding that I still get out and use – even just for a dinner when you want to feel a little bit more special," Marshall shares.
Cult Gaia
Cult Gaia clutch