YSL's darling shares her everyday routine, favourite skincare products and how to achieve a strong red lip look
All products featured on Vogue are independently selected by our editors. However, when you buy something through our retail links, we may earn an affiliate commission.
In between causing trouble in the middle of Gotham City and attending red carpet events, one would expect Zoë Kravitz's beauty regime to be worthy of a superstar. Thankfully for us, during her interview for the October/November Issue of Vogue Scandinavia the actress opened her cupboard to us and gave us all the details on how to emulate her personal daily routine.
"Skincare is very important to me. Always start with a clean face — especially if you're going to put on makeup. Currently I'm really into Rhonda Allison's pumpkin or skin brightening cleanser right now — they're organic and they're yummy, and smell good. Also, my face feels super clean after." says Kravitz. Now, when it comes to skincare, the actress is really careful to build her routine using clean and organic products. "Organic is really important to me, especially with skincare. Our skin is the biggest organ on our body and we absorb everything we put on our face. I think beauty starts from the inside, which is that I try to eat well and organic and know where my food is coming from, I think it's the same with your face."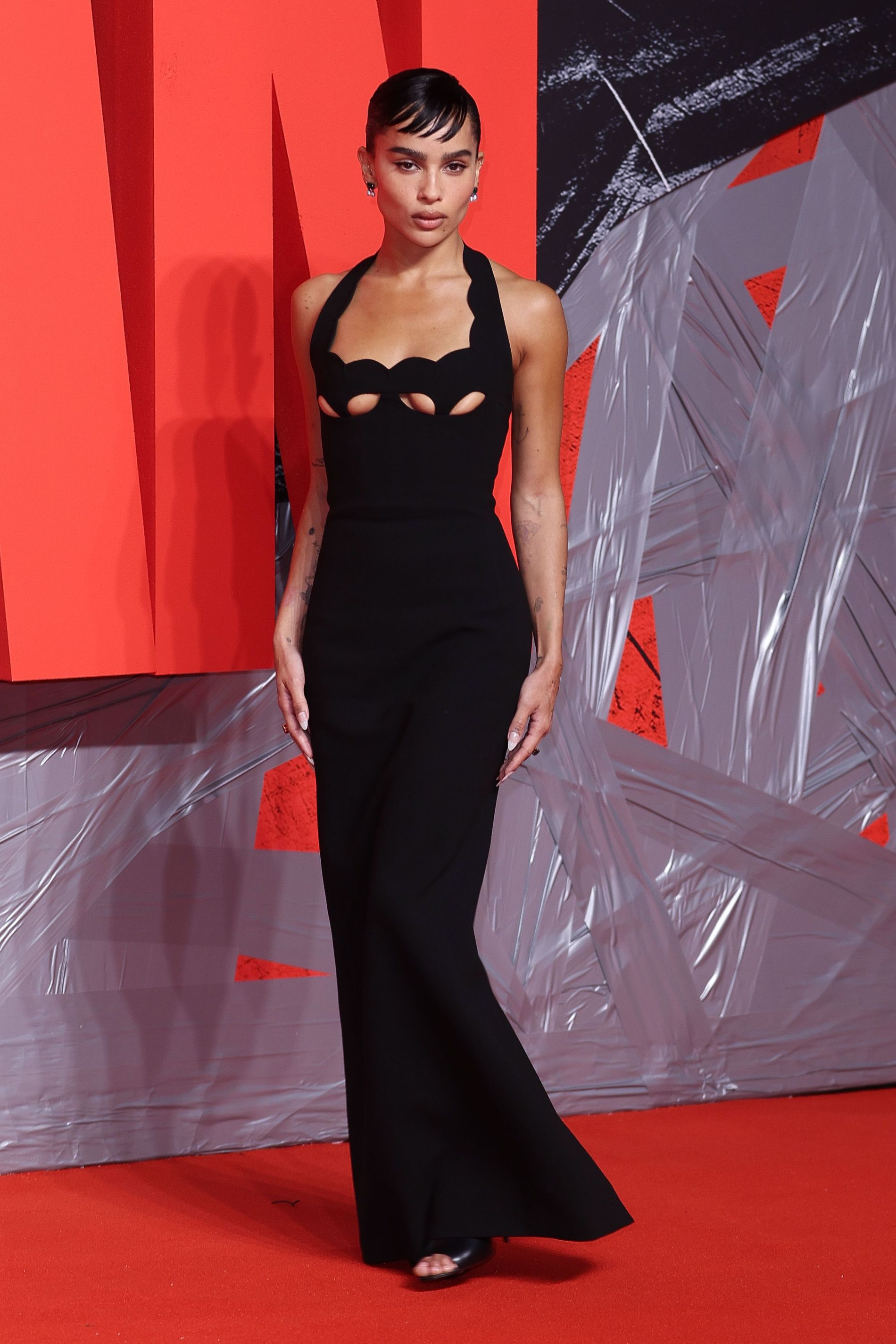 Photo: Getty
Now, continuing with the regime, we follow up with either serum or moisturiser. Both Retrové and Biologique are brands that are favoured by Kravitz. "I really like Retrouvé's Nutrient Face Serum and their Intensive Replenishing Facial Moisturiser. Their eye cream is amazing. I also love Biologique's products. They're fantastic." And finally, because even when you're fighting — or being — crime in the middle of the night, one must never forget SPF, Aēsop's SPF is Kravitz's go-to for sun protection.
If I go for a red lip I tend to pencil it out and do a strong, bold red lip. I think it's a strong sexy look
Zoë Kravitz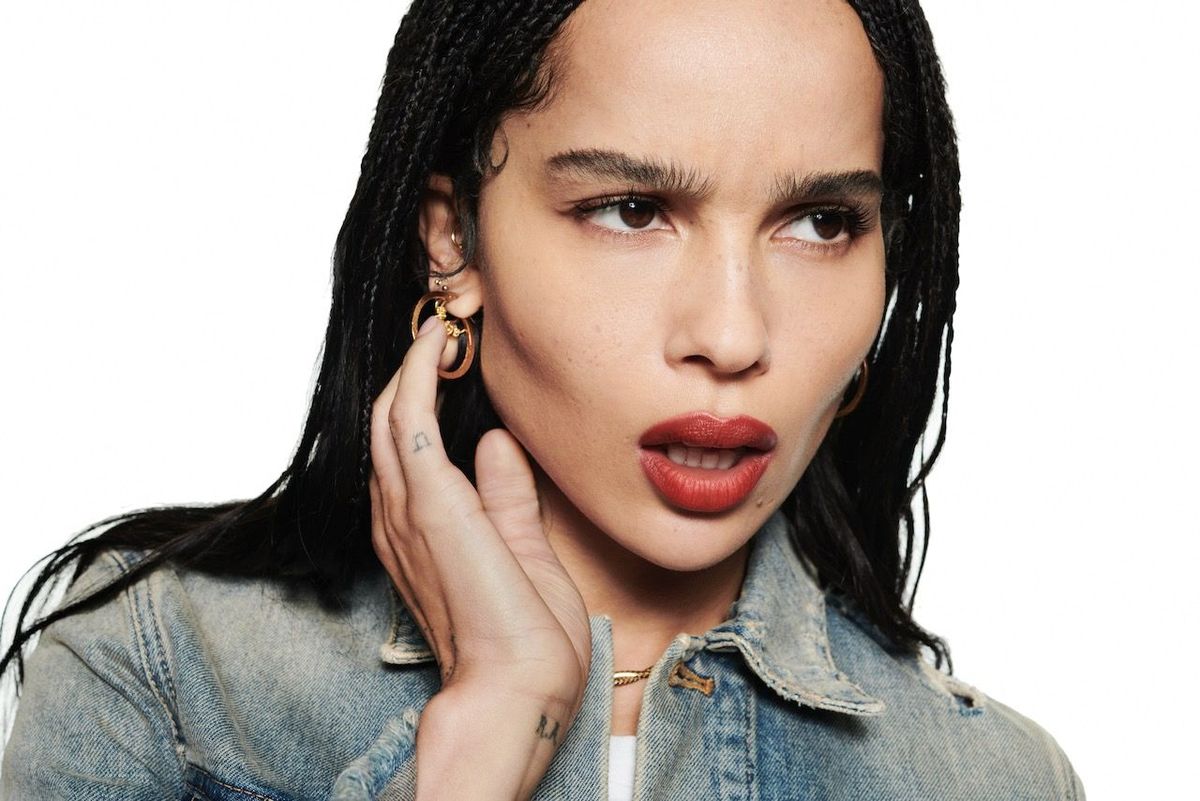 After the skin prep is done, comes the makeup. "I think makeup is an art form, it is expressive and you know — I'm incredibly inspired by my surroundings so depending on what month it is, what the weather is like and what city I am in it will completely change how I want to look and how I want to feel." Nonetheless, there is one product that is always consistent in Kravitz's beauty bag — no matter what part of the world she's in. " The Touche Éclat Concealer is pretty consistent. If I'm going to use the foundation I still like to use it underneath my eyes to add some brightness to the area. iIn the summer months, if my skin is behaving and not breaking out, I tend to skip the foundation for daytime just because it is really hot and humid in New York and it can feel like it will be too heavy. So the Touche Éclat is a really great thing to have in your pocket or your purse just to kind of brighten up underneath the eyes and around the nose, and disappear any blemishes you might have — it's kind of a lighter weight but it evens out your skin tone."
On top of that, and in accordance with Kravitz's natural look, the eyes follow up in the routine. "I then fill in my eyebrows just a tad, and use an eyeliner to open up my eyes a little bit. With the eyeliner I usually go from the end of my eye and extend it out a little bit, almost like an invisible eyeliner to kind of open it up. On the brows, I use the Couture Brow from YSL, they have a great brow and you always want them to look full." Now, one finishes the face with Pat McGrath's highlighter stick and we're ready to continue. "For highlight I'll put a little bit on my nose and a little bit on my cheekbones," she ends.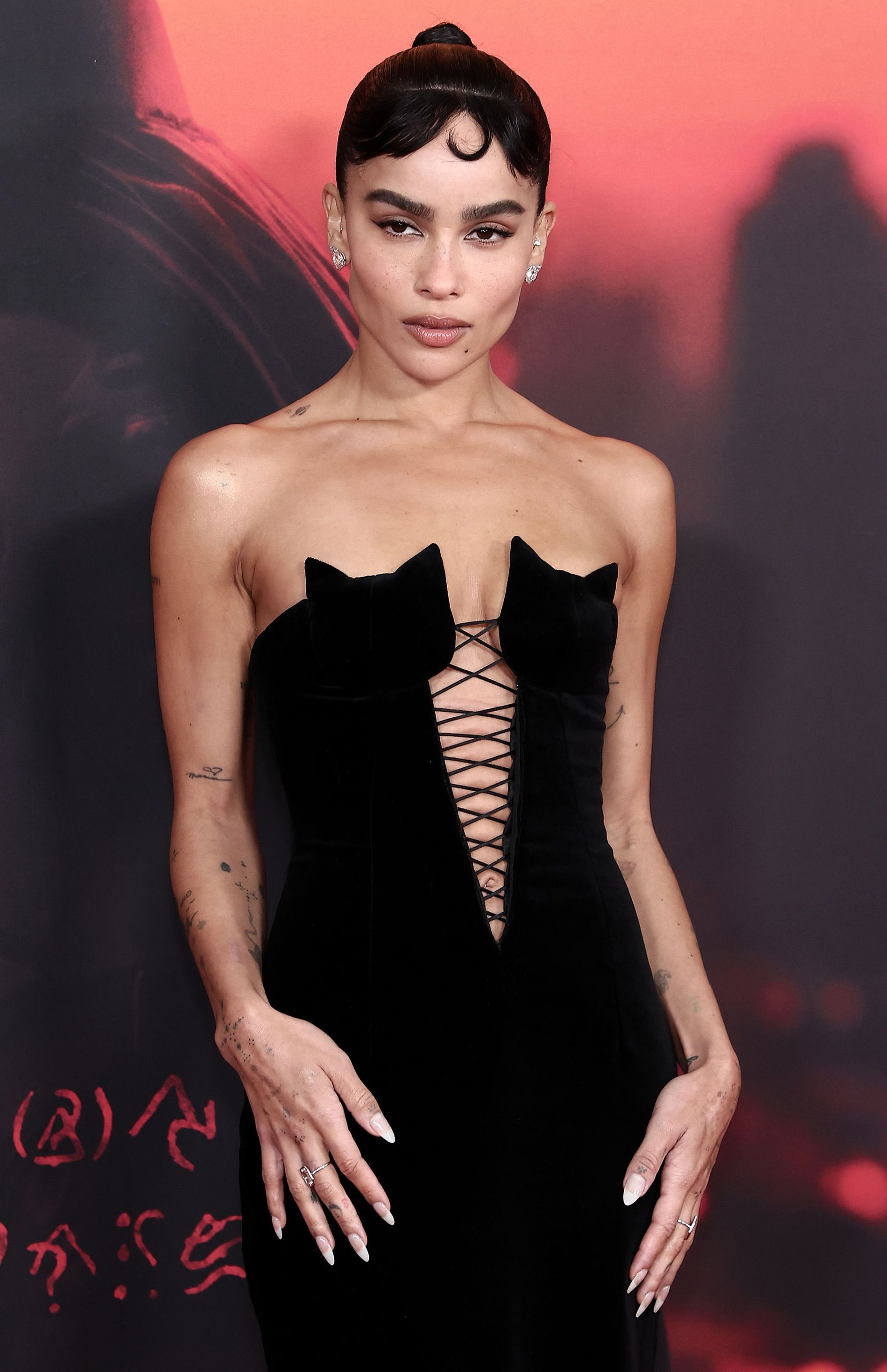 Photo: Getty
Finally, the cherry on top comes for the look and in this case the cherry colour becomes almost literal. "I really love a combination of a light lip liner — Marc Jacobs' liner in primrose is one of my favourites — with lipstick. I love all of the YSL lip colours so much. Radicals is fantastic, but they also have a really nice array of reds and nudes."
Now, when it comes to colour selection, Kravitz has her own process that allows her to find the perfect shade. "For daytime it is really nice to tap in a nude really lightly getting his beautiful pouty lip. The same for the summer months with the red colours, I'm really into patting them on lightly. You can kind of build them up slowly, so even with a red you can build something that feels like a natural pout. From there, you can always go darker and more intense, but it's nice to use red in the summer. In the winter I tend to go for a little bit more of a severe lip. If I go for a red lip I tend to pencil it out and do a strong, bold red lip. I think it's a strong sexy look."
And there you have it, Zoë Kravitz go-to beauty look. And never forget, at the end you can never go wrong with a red lip. "It's just so classic. I feel like there's something really nice about a classic red lip. It is something that we come back to over and over again. You can kind of never go wrong with it. It is also really sophisticated and fun to play with the high-low of it all too. You know, wearing just a t-shirt and a red lip gives off a strong vibe and it doesn't take a lot to elevate your look."