Incredible ingenuity takes centre stage as Louis Vuitton presents its 'Spirit' collection in Paris
When Louis Vuitton founded his eponymous brand in 1854, he brought a unique sensibility to the art of travel. The designer was the originator of various patented inventions, but none revolutionised luggage quite like his unbreakable lock.
In fact, the gumptious founder challenged famous escape artist Harry Houdini to test his invention. "He took out an advert in the newspaper challenging Houdini to get into one of his trunks and try and break free," explains Francesca Amfitheatrof, the artistic director for jewellery and watches at Louis Vuitton. "It's a fabulous story because it's brilliant early marketing."
And while Houdini never rose to the challenge, this creative audacity has shaped the story of Louis Vuitton. Walking through the collection with Vogue Scandinavia's editor-in-chief, Martina Bonnier, the artistic director motions to the padlock earrings with a simple "I love." "Houdini inspired them," she says.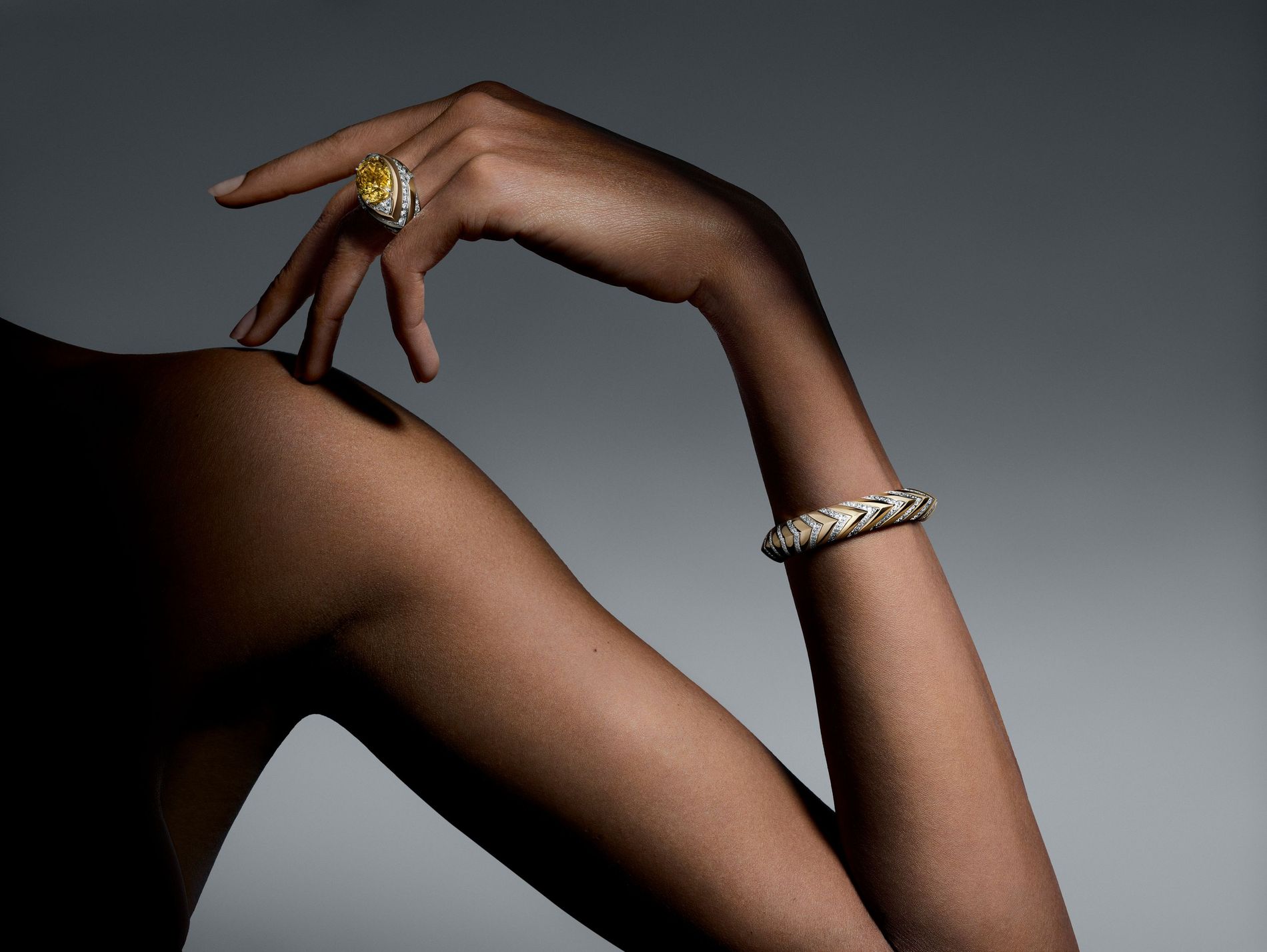 It is the unrelenting resourcefulness of the Maison's founder that Amfitheatrof tapped into when crafting the pieces presented in Paris during Couture Week. "He created the first logo. He created the unbreakable locks. He created the Damier pattern," she says. In truth, everything that we recognise as an integral part of Louis Vuitton today – aside from the monogram – was created and patented by Monsieur Vuitton. "It is astounding. Nobody did that at the time," Amfitheatrof says. "So it's phenomenal that he had that foresight to protect and register everything."
For Amfitheatrof, Louis Vuitton's founder is a never-ending source of inspiration. "I think that there's a lot of inspiration that comes from – for me anyway – him as a person," she says, pointing to how the Maison's last collection 'Bravery' (celebrating 200 years since the founder's birth), led the artistic director to "spend a lot of time with Louis Vuitton."
"I was thinking of him as a young man, a boy. He was 14 when he left home," Amfitheatrof continues. It is an aspect of the brand which is often forgotten because we "always think Louis Vuitton equals huge Maison," as Amfitheatrof puts it. But the idea of him as this young boy protecting everything and creating everything is astounding.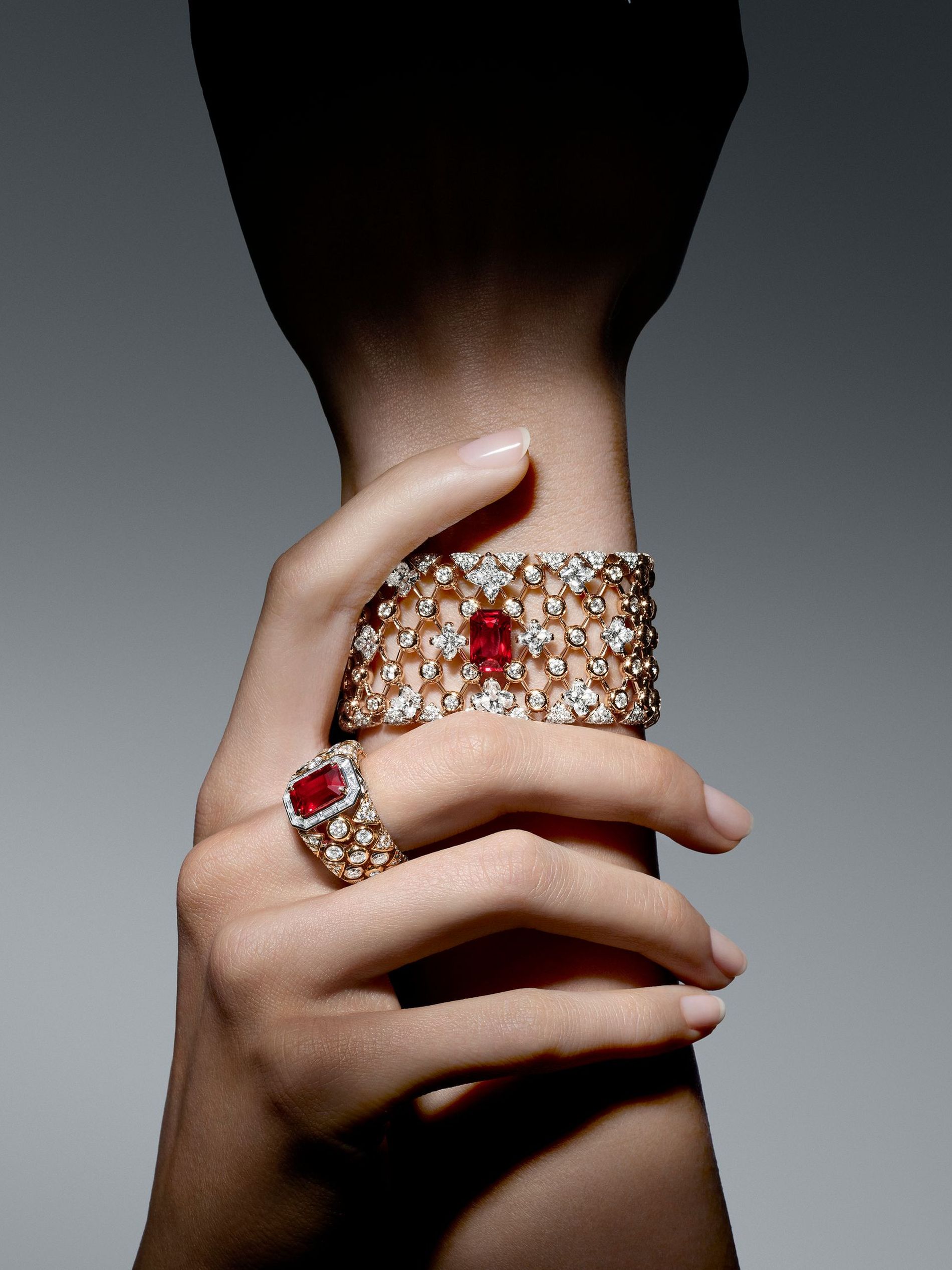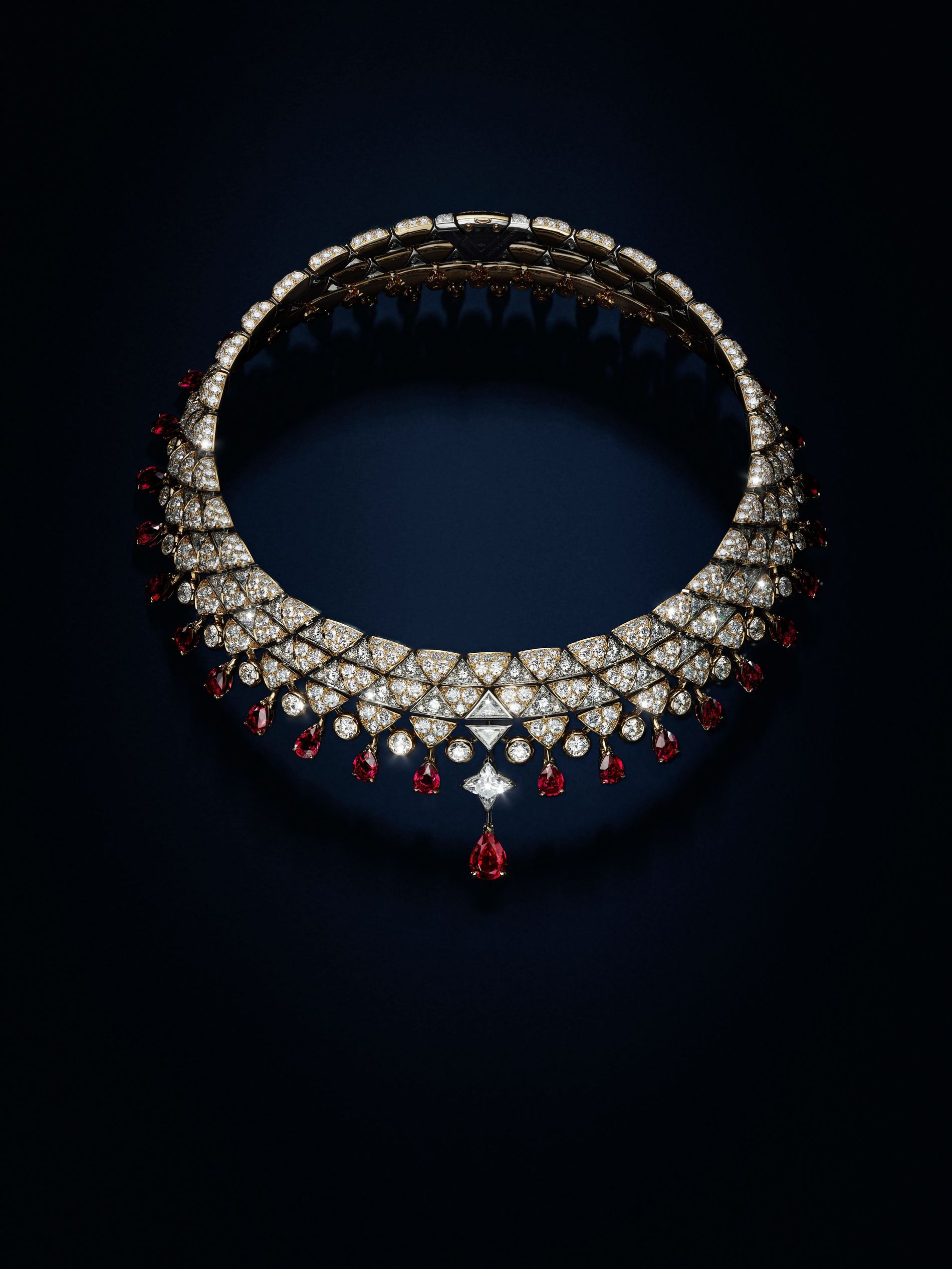 First unveiled in June last year, Louis Vuitton's Spirit is the fourth High Jewellery collection designed by Francesca Amfitheatrof. It concludes with 30 unique pieces featuring a distinctive graphic energy building on the Maison's iconic codes. The distinct designs are divided across four universes, each reflecting the house's values: Destiny, Liberty, Fantasy and Radiance.
Destiny is an ode to the ruby. Consisting of 10 strong yet feminine and delicate designs, the standout is a necklace composed of 34 rubies – which took three years to source – suspended from an assemblage of repeated 'V's. Elsewhere, the delicate lace-like pattern of a bracelet recalls the padding found within an LV trunk and comes with a matching open latticework ring.
Liberty has been a guiding light for Louis Vuitton since the beginning: the freedom to explore and discover, to travel and expand one's horizons. This theme comes through seven uniquely crafted creations using custom-cut diamonds.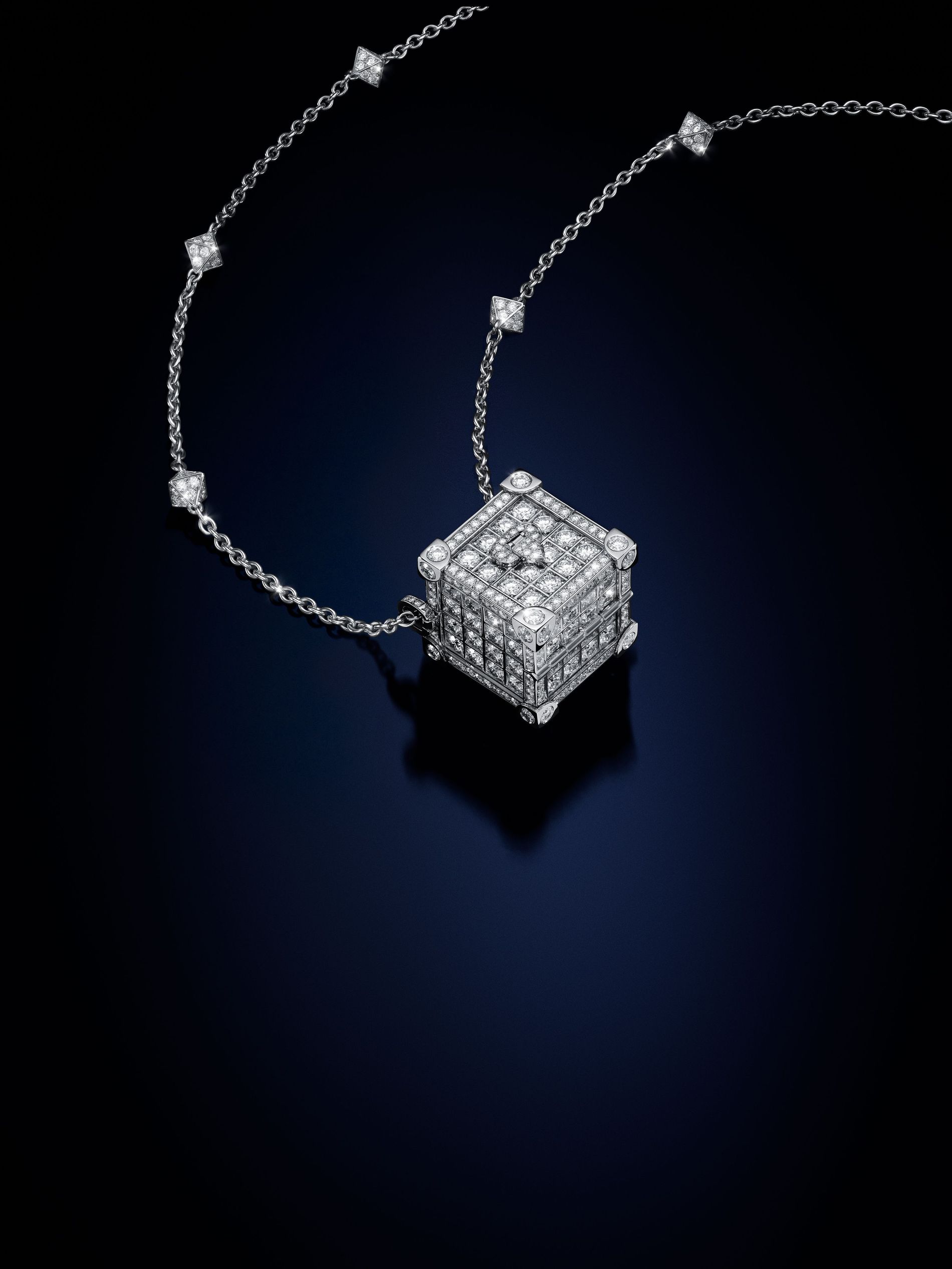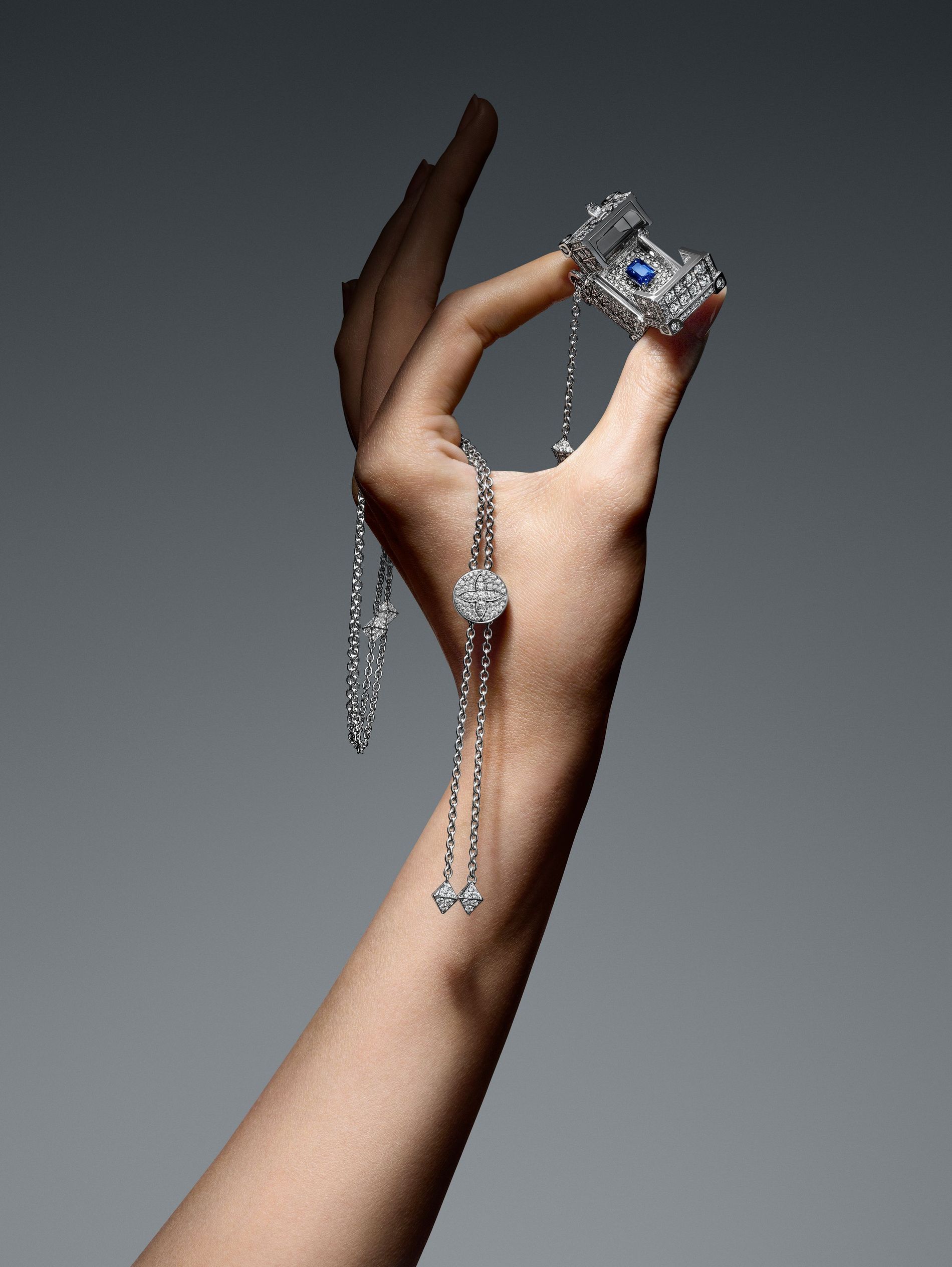 Original signatures, such as the Damier pattern, merge with 'V'-shapes and 'LV' monograms overlaid with Hinge motifs from the iconic trunk. In one bold, armour-like piece – requiring more than 1,300 hours of work – 195 diamonds are fashioned across a necklace. Exceptional savoir-faire is again found in a unique trunk-style pendant necklace which unlocks and expands.
The Fantasy universe embodies Louis Vuitton's imagination and evokes the pioneering spirit of the Maison's founder. It is best exemplified by a hypnotic two-strand necklace of interlaced Vs and chevrons, its incredible flexibility resulting from exacting precision and craftsmanship.
Finally, an exquisite new Radiance necklace emanates an audacious energy of its own. Its mirrored yellow-gold form is bedecked with a geometry of pyramids, triangles and diamond-paved V signatures.
"Design-wise, it's quite strong," notes Amfitheatrof of the Spirit collection. But then that is expected when utilising the Maison's incredible talent housed in Place Vendôme. Each piece is an artwork with intricately lavish locks and fastenings. "I can make the jewellery," laughs Amfitheatrof, putting one of the precious pieces back on its display. "But I can never get it back on."