Hidden in the midst of one of Sweden's most outstanding areas of natural beauty, Falknästet makes for a unique, romantic stay
Located near Mölle in southwest Sweden, Kullaberg nature reserve is a popular recreational area among Swedes. Famous for its many caves along the ocean, great rock climbing, and frequent sightings of porpoises, this spot is a real gem. It's also home to 'Nimis', the spectacular driftwood art piece constructed by Lars Vilks.
At the very tip of the peninsula stands Kullen Lighthouse and next to it you'll find Falknästet (The Falcon's Nest). This is the old residence of the lighthouse keeper and has without doubt one of the best sunset views you'll find in Sweden.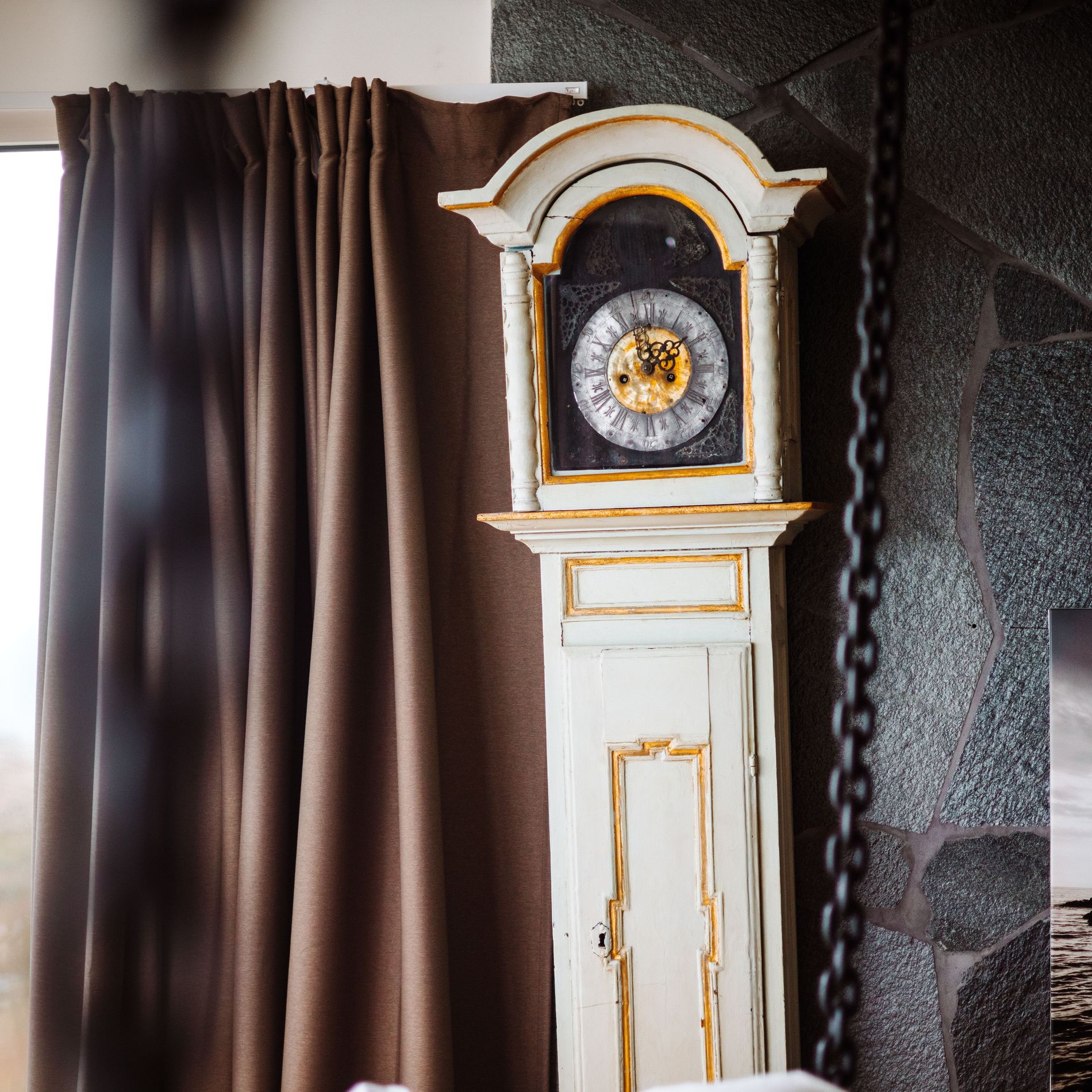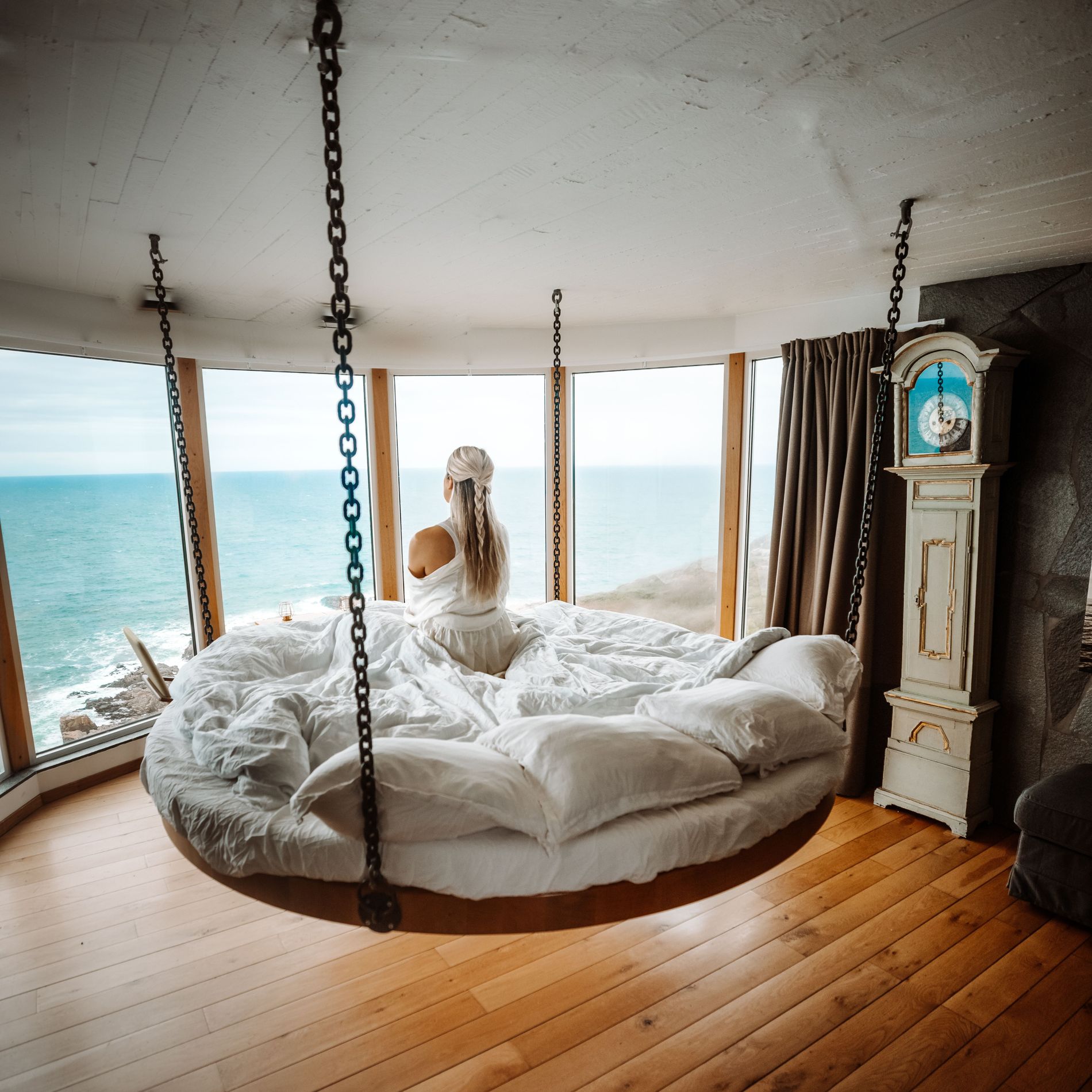 From a circular bed suspended from the roof, you'll have an incredible view over the ocean. The room is tastefully decorated in a nautical theme and you'll find an old sextant, if you wish to navigate by stars at night. The room also features a centuries old clock, built by a former lighthouse keeper.
You'll also be greeted by a cold bottle of sparkling wine and find a delicious breakfast is served down at Mölle Krukmakeri. All of which makes Falknästet the perfect romantic getaway for two.