Who says the festive period needs to be about giving away items, this is the gift you'll want to keep all to yourself...
You probably know the old adage: one person's trash is another person's treasure. Well, in the case of Urbanears' new line of wireless earbuds, this couldn't ring more true. The Stockholm-based brand, known for beloved models such as the Plattan and the Sumpan, have released Urbanears Boo and Urbanears Boo Tip – and for the Scandinavian-loving minimalist they couldn't have come at a more opportune moment.
Yes, we might all secretly want to make a cameo appearance on Instagram's @wireditgirls page alongside the likes of cord-loving Bella Hadid and Addison Rae. But let's be real, living the tethered life comes with many, many restrictions and going hands-free will liberate your extremities to busy themselves elsewhere. No tangled wires in your scarf. No hair knots and cord unions to worry about. No cord, no worries. And for the minimalist amongst us, who prefers to always adopt the 'less is more' approach to life, with sleek, simple accessories and pared-back accoutrements, keeping your everyday tech to the bare, uber comfortable and wearable essentials is key.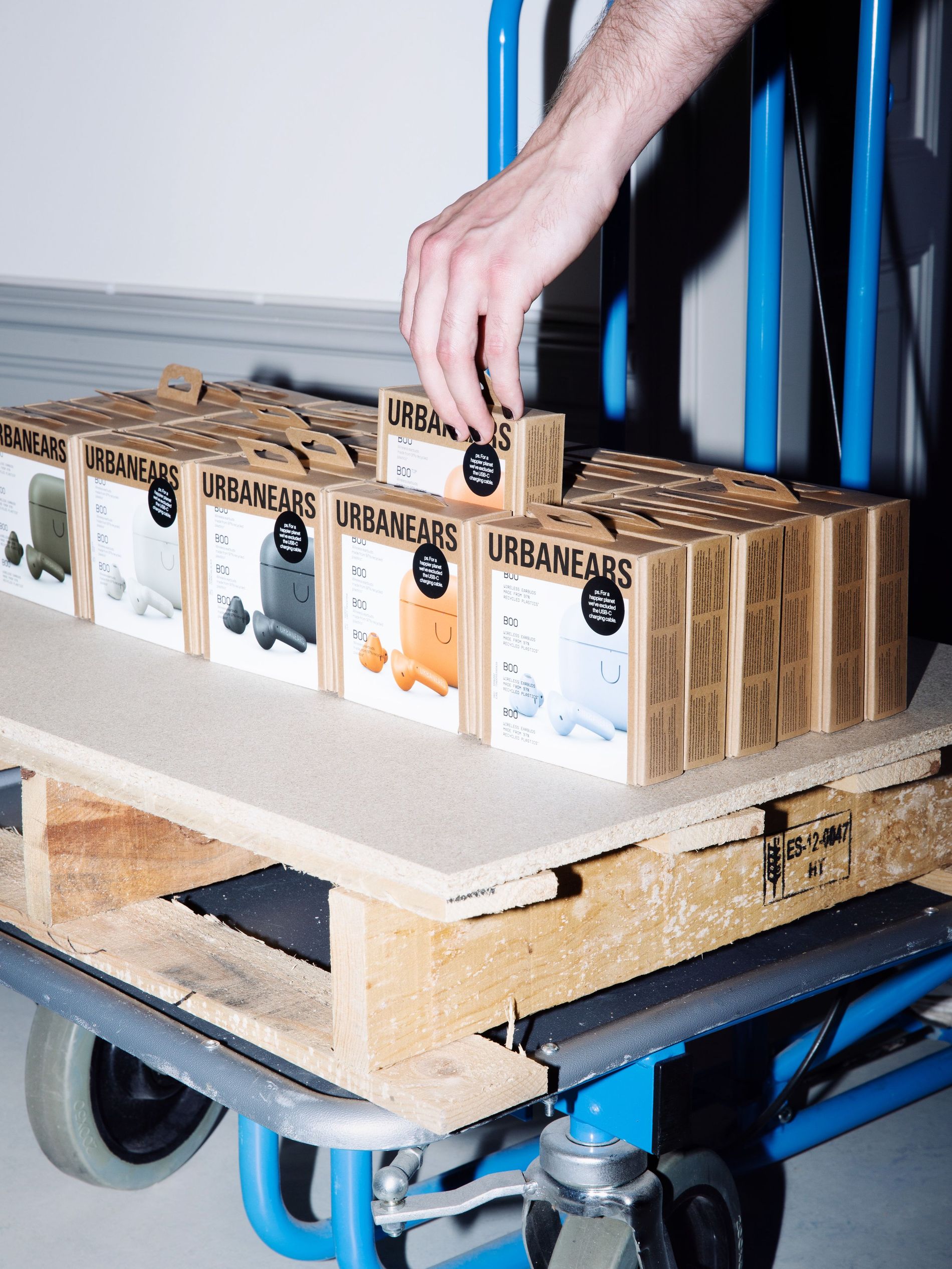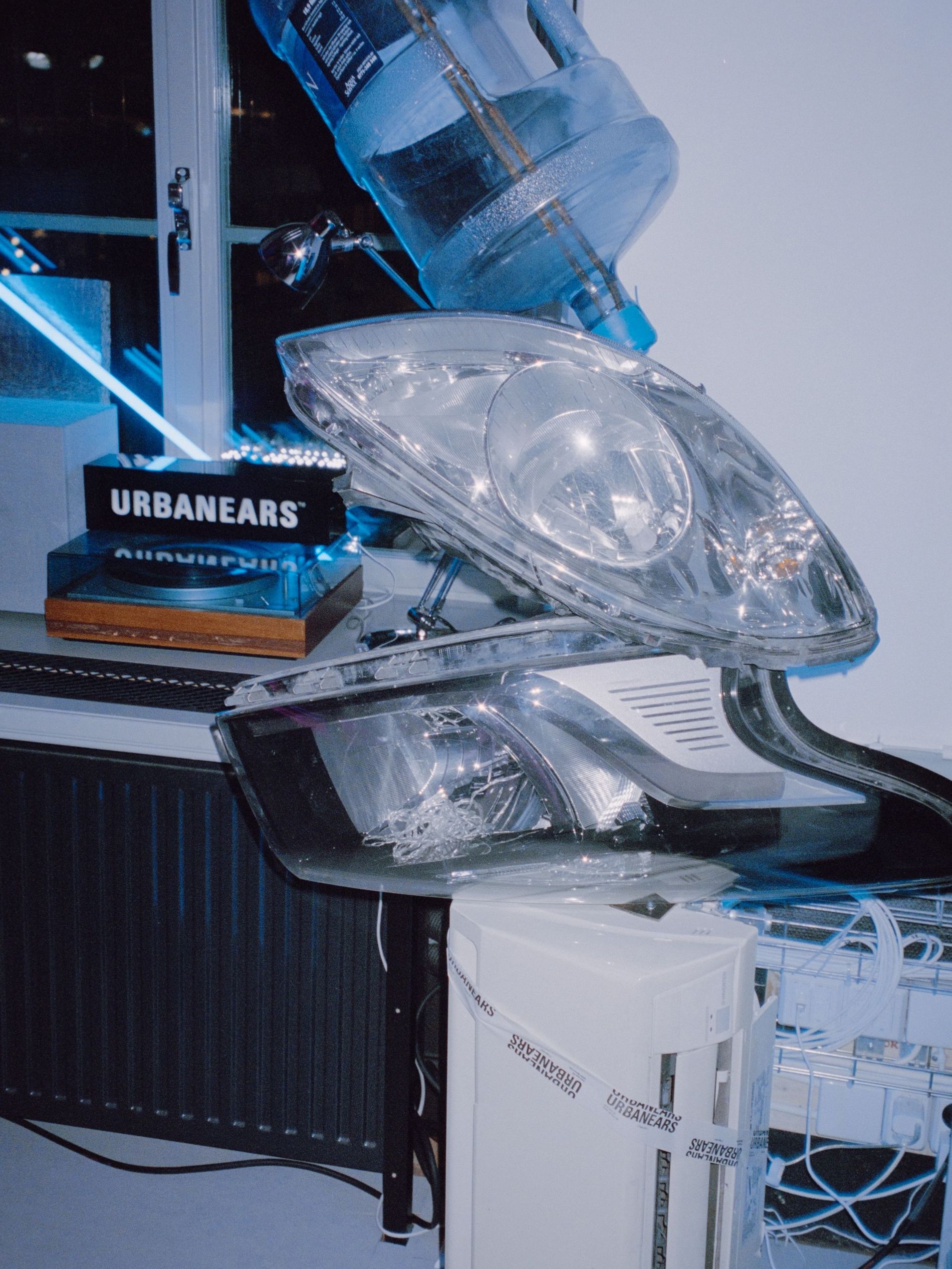 Plus, when you're wandering down the street, mouthing along to Anti-hero, you can sing your heart out with a guilt-free conscience, as these tiny little accessories have been crafted from a stonking 97% recycled plastics including trash like old bottles and air conditioning units. As the headphone brand have an aim to be climate neutral in 2030, you can feel serene in the knowledge that you aren't contributing to e-waste, the fastest growing waste stream in the EU, and you can go for up to 30 hours without even needing to charge them.
What about working them into your wardrobe? When it comes to fitting in with your daily fit, it feels like these earbuds were made to co-ordinate. With five different colourways, they are the perfect new addition to any outfit with reams of shades to choose from. Try Charcoal Black, Almost Green, Slightly Blue, Dirty Tangerine (our personal favourite) and even a special off-white, semi-transparent colour known as Raw. This extra special hue is primed for the ultra-spartan minimalist and doesn't feel like any other bud out there. Plus, just in time for the gifting season, a brand new joy-bringing colourway is coming at the beginning of next month: Cosmic Pink, for those dreary, grey days when only the most vibrant tints will do.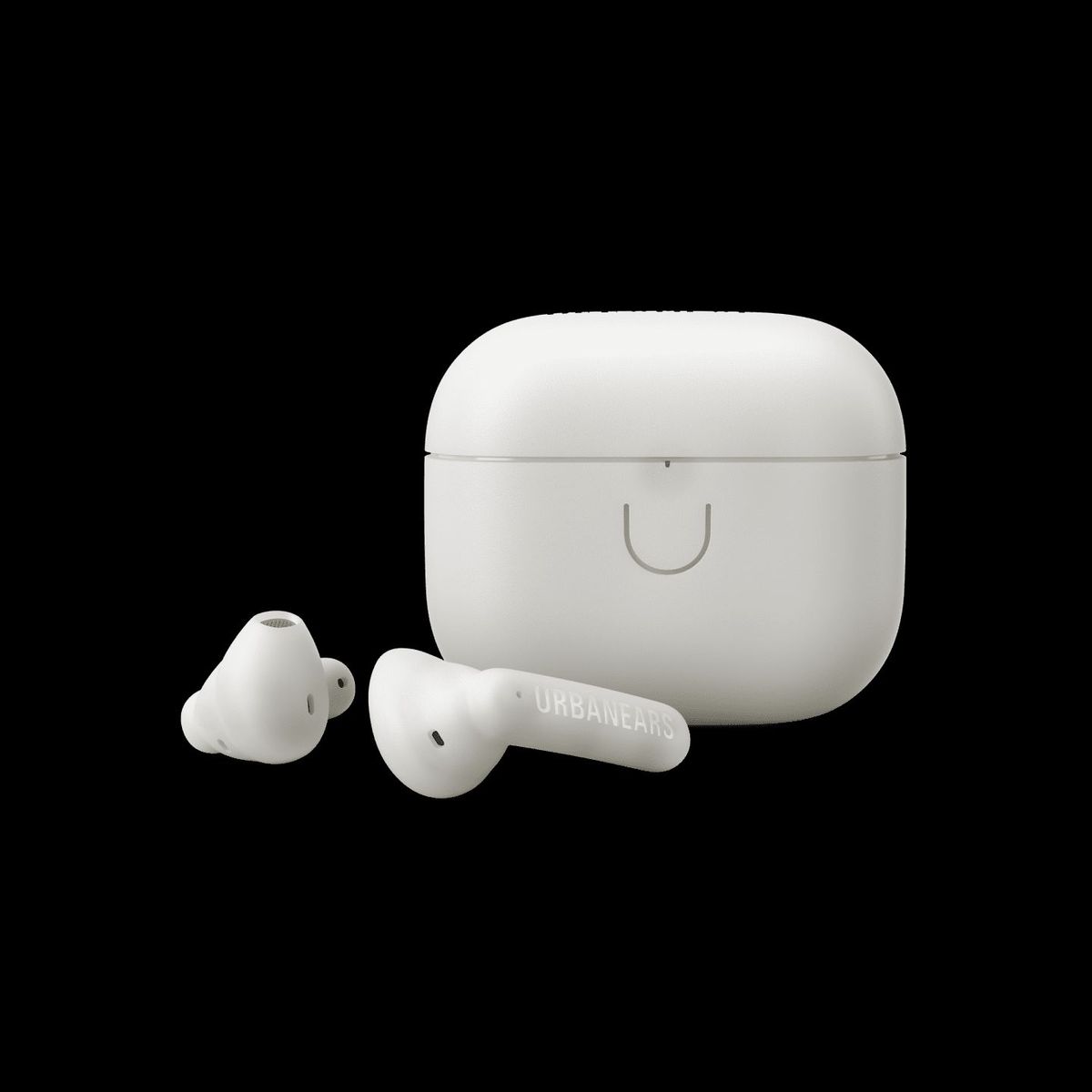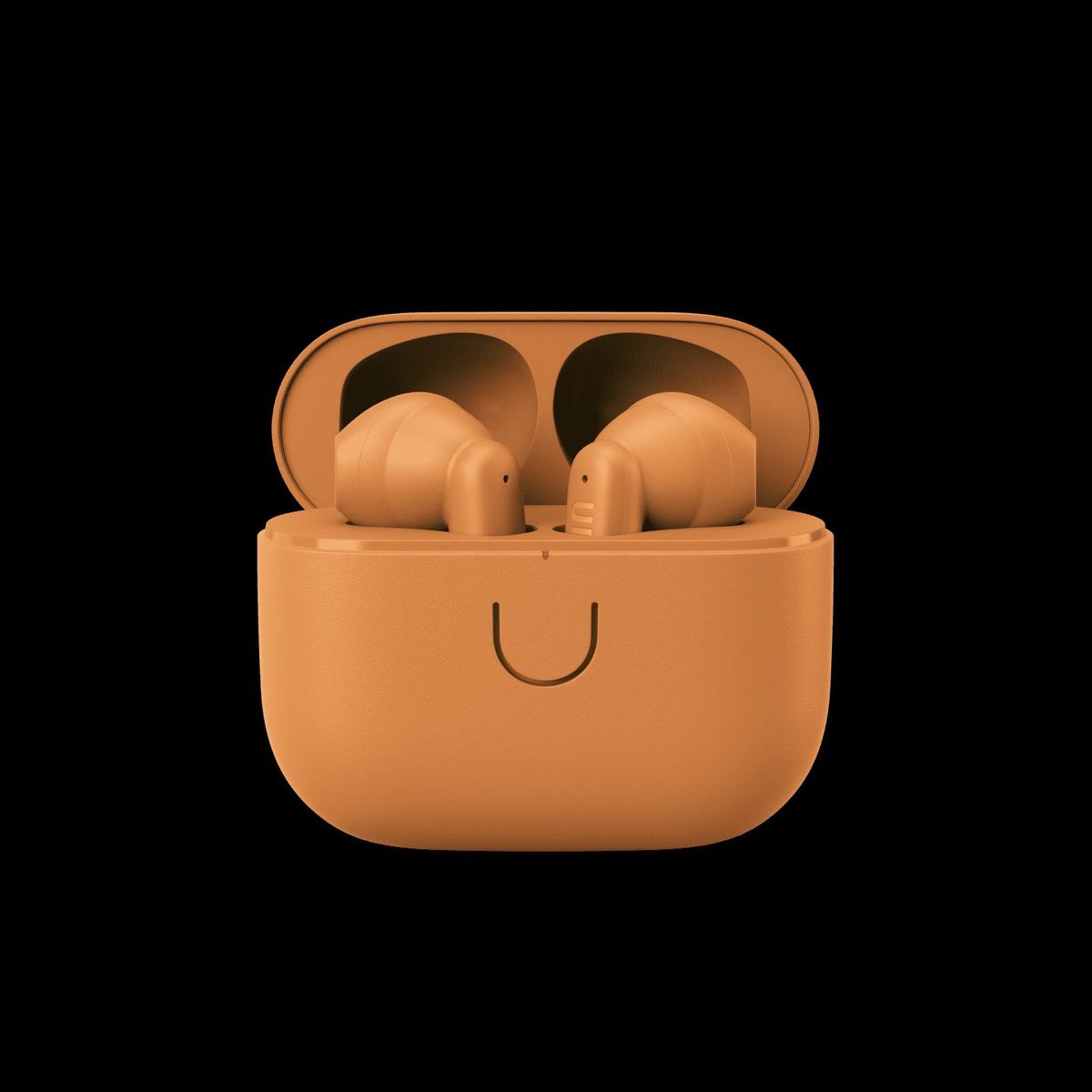 So now you've got your sound in order, it's time to press play. But choosing what to listen to on your new earbuds can be tough when there's so many options out there. Worry not, we've got you covered...
Here's five podcasts you can't turn off:
Visible Women
In this 12-part podcast Caroline Criado Perez, author of Invisible Women: Data Bias in a World Designed for Men, and expert on the gender data gap sheds a light on how the world around us is primarily built for men. Through the exploration of topics including whether playgrounds are sexist, whether AI is making healthcare worse for women and why cars aren't actually very safe for women, Perez demonstrates how women often get sidelined in design. A must-listen.
Articles of Interest
A mini-series from the makers of hit podcast 99% Invisible, Articles of Interest celebrates the clothes that we wear. From the history of blue jeans to the hawaiian shirt, and even covering our pockets, endearing presenter and producer Avery Trufelman has to be heard.
Snap Judgement
If you find it tough to drift off to sleep without a bedtime story, then this is the podcast to switch on pre-nightfall. Dramatic personal tales mixed in with a cacophony of beats make this podcast unmissable.
We Were Three
From the makers of Serial and the New York Times, is a devastating look at how Covid came to pull apart a family. It follows the story of Rachel McKibbens, whose father and brother died suddenly last Autumn, two weeks apart from Covid, and what happened in the run-up to their fateful last days. Poignant, but incredibly important.
This American Life
This long standing Peabody Award-winning public radio series is the perfect accompaniment to a Sunday stroll in the park. Presenter Ira Glass finds those hard-to-believe nuggets of a tale to entice you into American Life.