Vogue Scandinavia's editor-in-chief Martina Bonnier had eyes on the ground at the Saint Laurent show for the latest styling tips and trends from the Parisian Maison
Yesterday's Saint Laurent SS22 runway was inspired by the enigmatic Paloma Picasso, whose incomparable style was as fit for a nightclub as for a designer's atelier. In the past, Pierre Bergé pointed out Picasso's pivotal role in revitalising Yves Saint Laurent's work, shocking him out of a lethargic state and leading him to take new risks. Tailoring permeated the collection, the Garćonne-esque masculine silhouettes were plucked from Paloma Picasso's personal style.
Her influence has laid dormant over the years, until last night when Paloma's singular style shone throughout the collection. Here, our ineffable editor-in-chief Martina Bonnier collated three eye-catching styling tricks from the Saint Laurent runway:
The statement glove
Against a backdrop of monochromatic tailoring, colourful gloves paired perfectly with three-quarter sleeves. For added glamour, add a gold bangle over the buttery leather.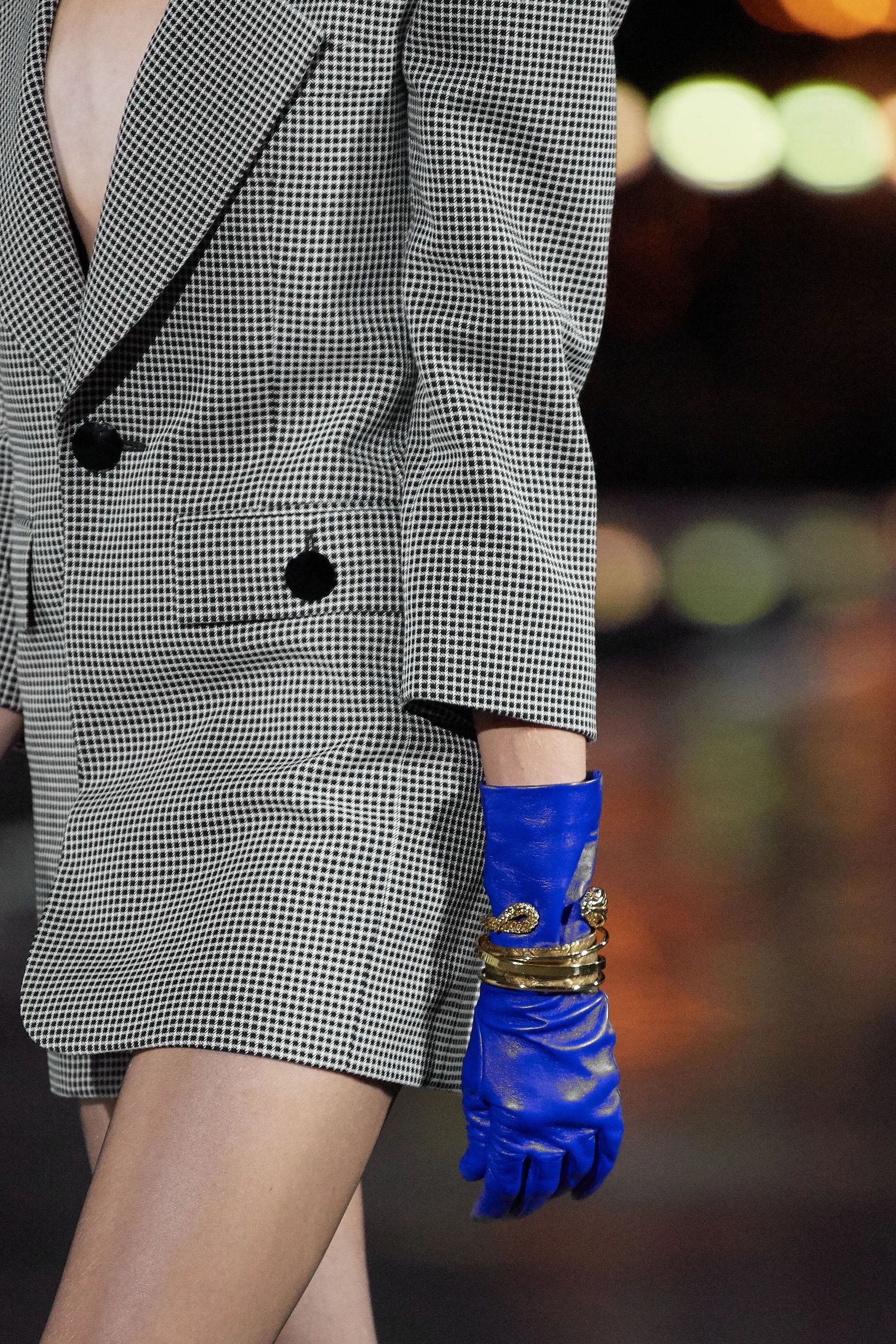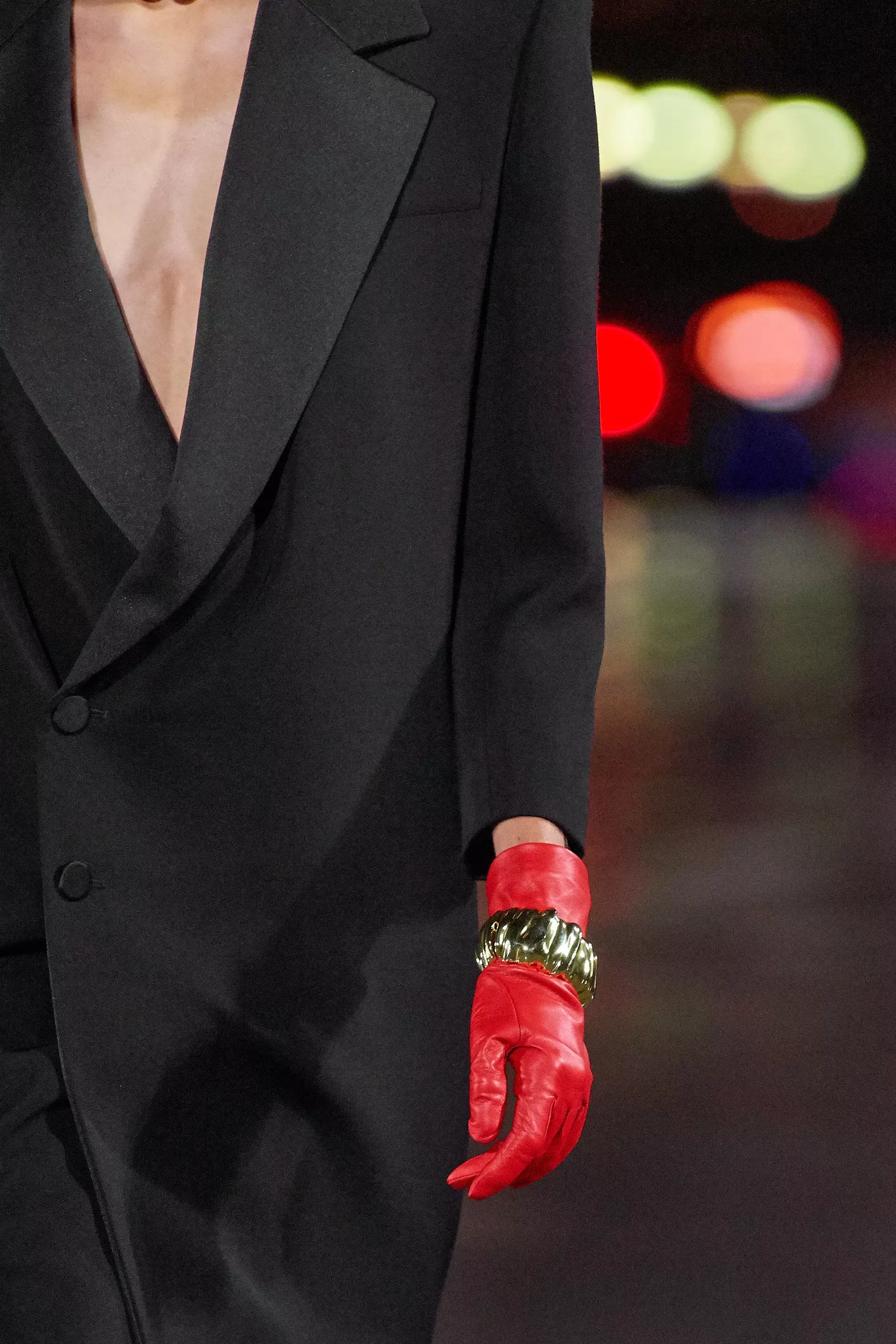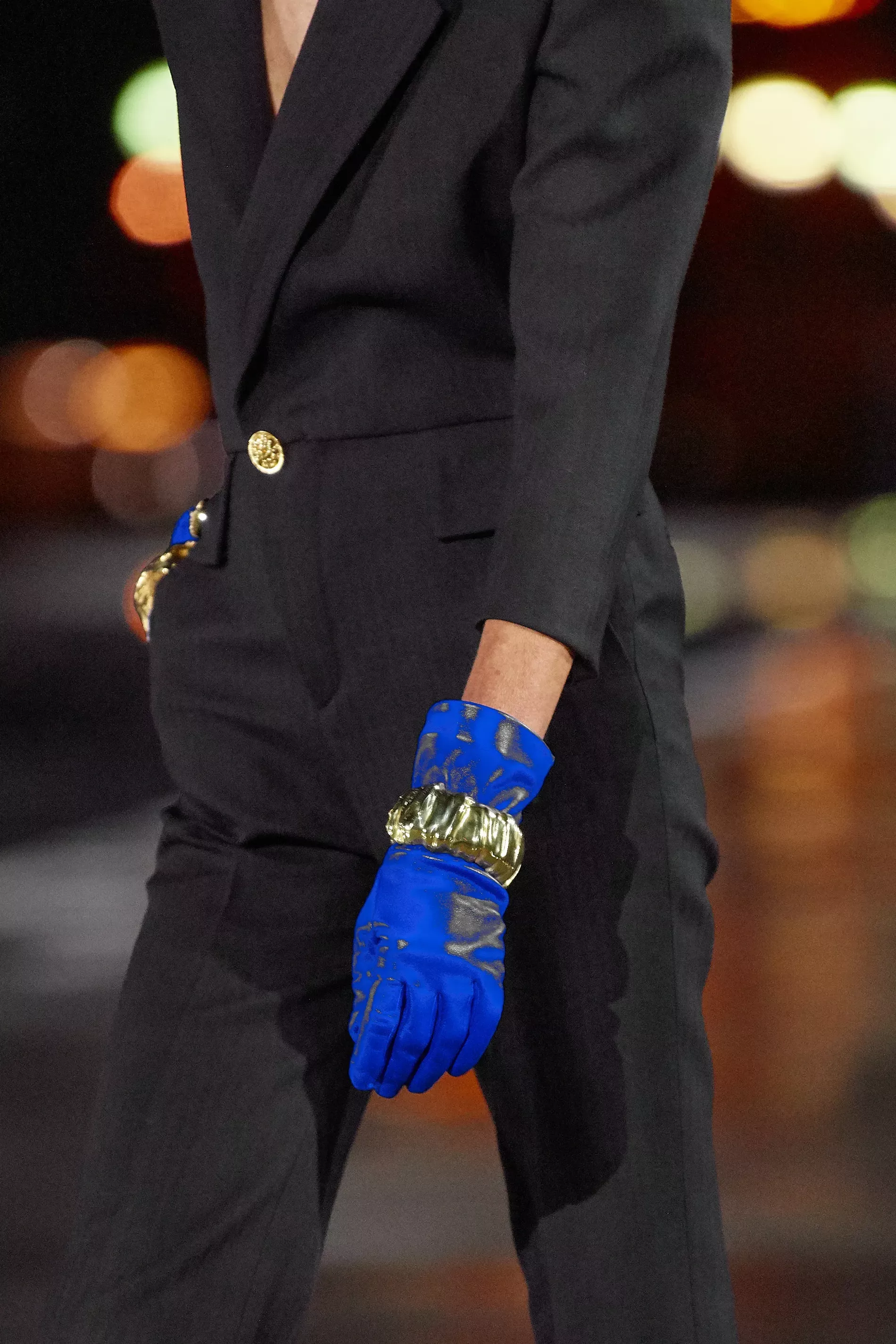 The bodysuit
According to our ineffable editor-in-chief, a body suit is an essential for next season. As a styling tool, this luxe layer from Saint Laurent hugs your curves just so - making it extremely wearable. It works with countless wardrobe items.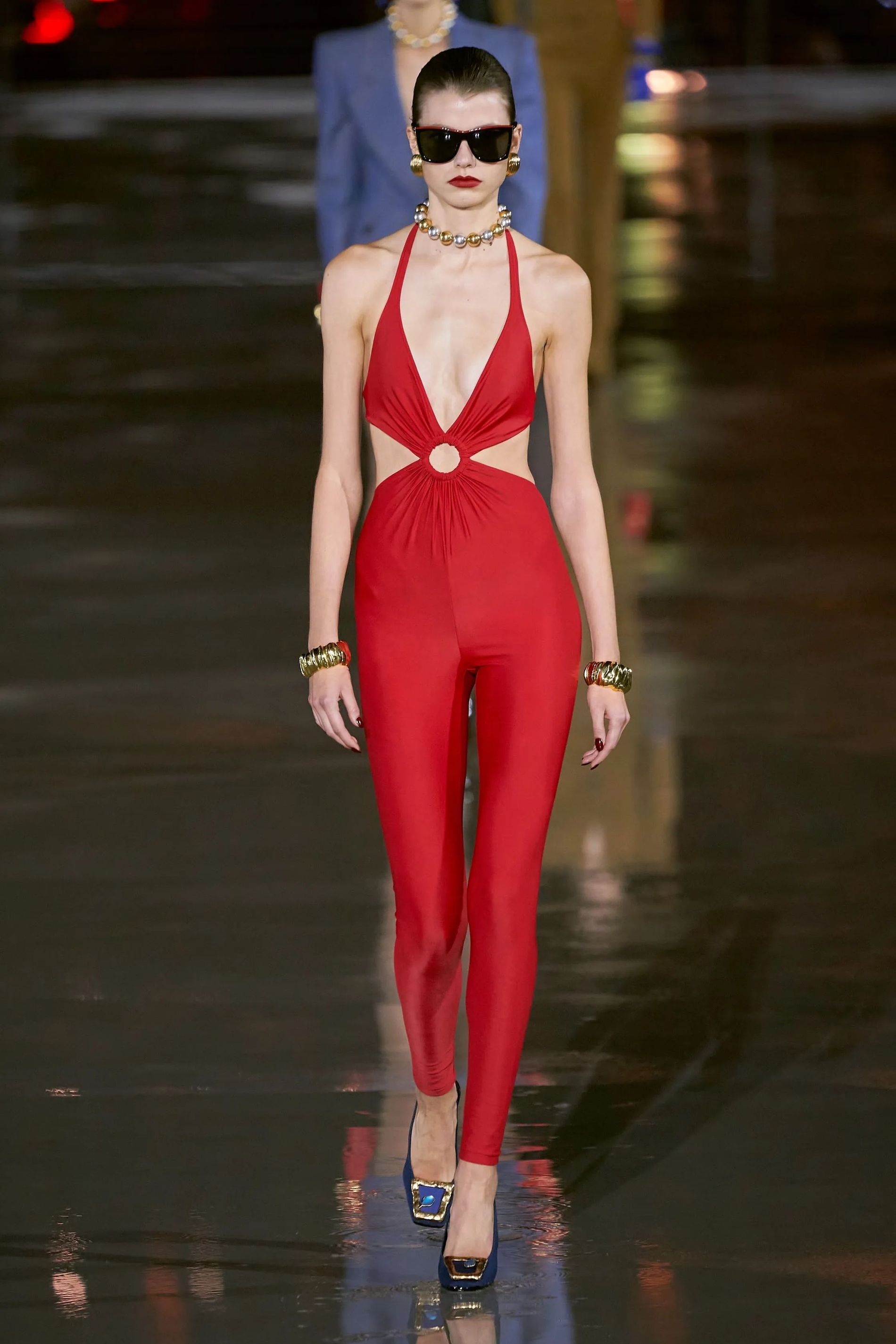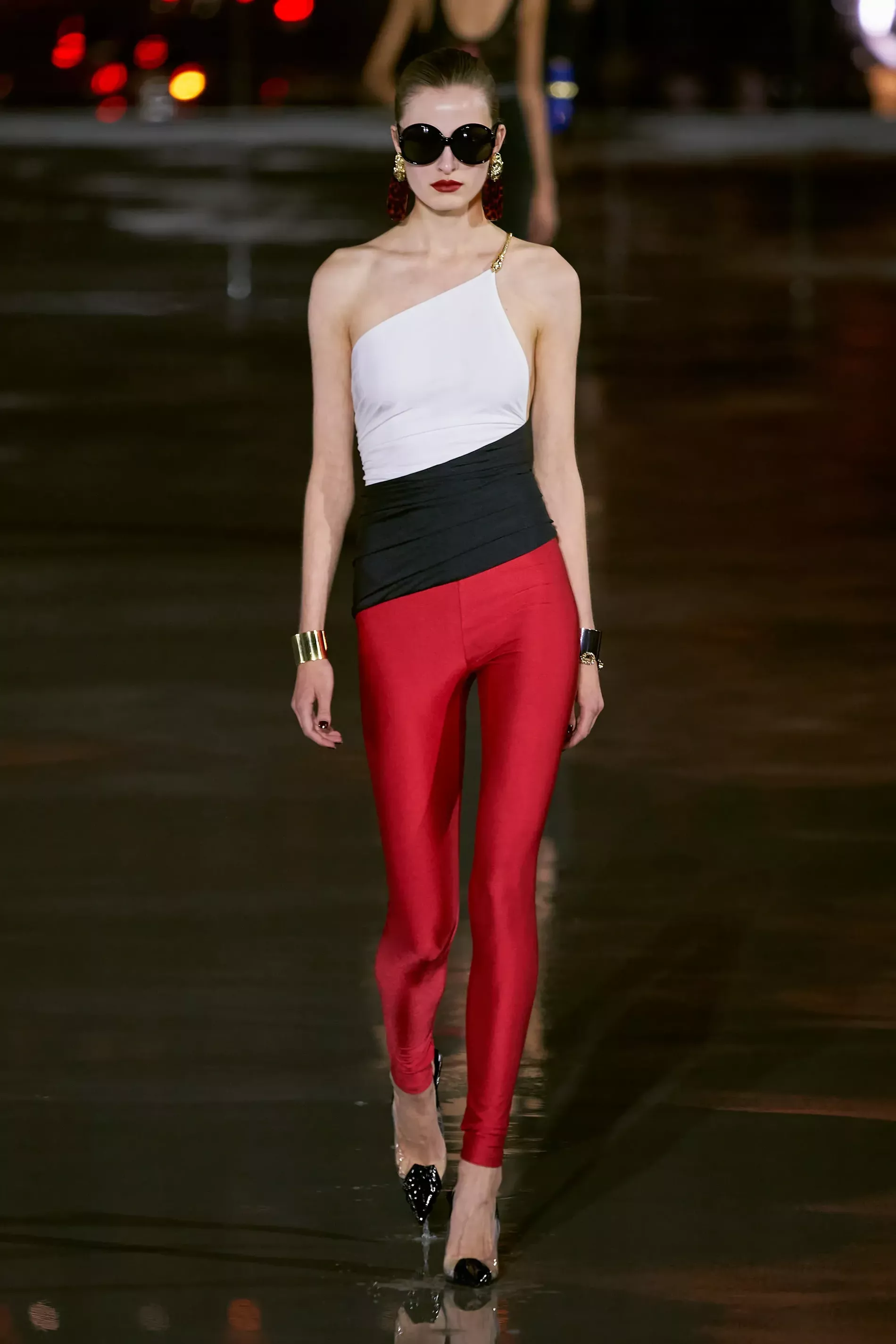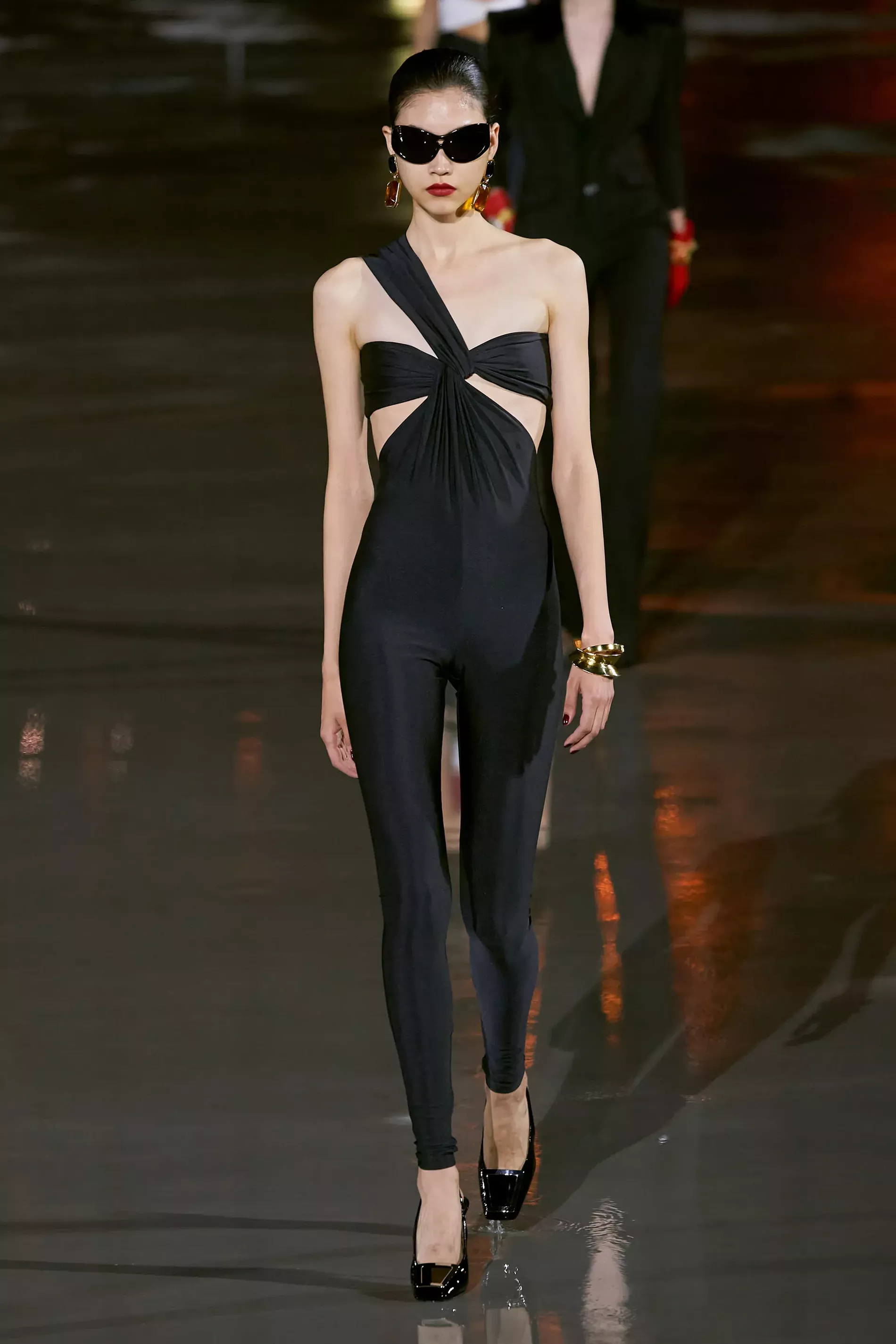 Hands-free styling
Casual high-waisted trousers were elevated with sharp tailoring for the perfect office-to-party attire. As we all know, a pouch is perfect for evening – but such a hands on bag isn't always ideal. That's why Saint Laurent's new styling trick of tucking their clutch into their waistband is optimal for social gatherings.