We sit down with Marie and Julie Skall in preparation for their upcoming runway show during Copenhagen Fashion Week, and get an exclusive look at the spring / summer 2023 collection
Growing up in the most northern part of Denmark, the Skall sisters Marie and Julie were always meant for the fashion industry. "Our mother has been working in the industry forever with manufacturing and production," explains Julie. The two co-founders are sitting in the Copenhagen office of their eponymous brand Skall Studio, Julie in a crispy eyelet lace sleeveless top and Marie sporting the brand's signature soft tailoring with a pop of coral in the scarf tied around her neck.
Growing up, the duo were always drawn to the world of design and sewing. "We would always just sketch and sew," says Julie. As teenagers they would make clothes for themselves and their friends. "It would be a top or a skirt, something easy," says Marie. "I remember this patchwork skirt from different materials," Julie adds.
When asked what it is like to work with family, the designer duo laugh. "We always get that question," Julie says smiling. "And we have a very boring answer for it, I'm afraid. We work super well together." While the two are quick to point out their differences, there's a mutual respect and admiration for each other that lays the foundation for their collaboration.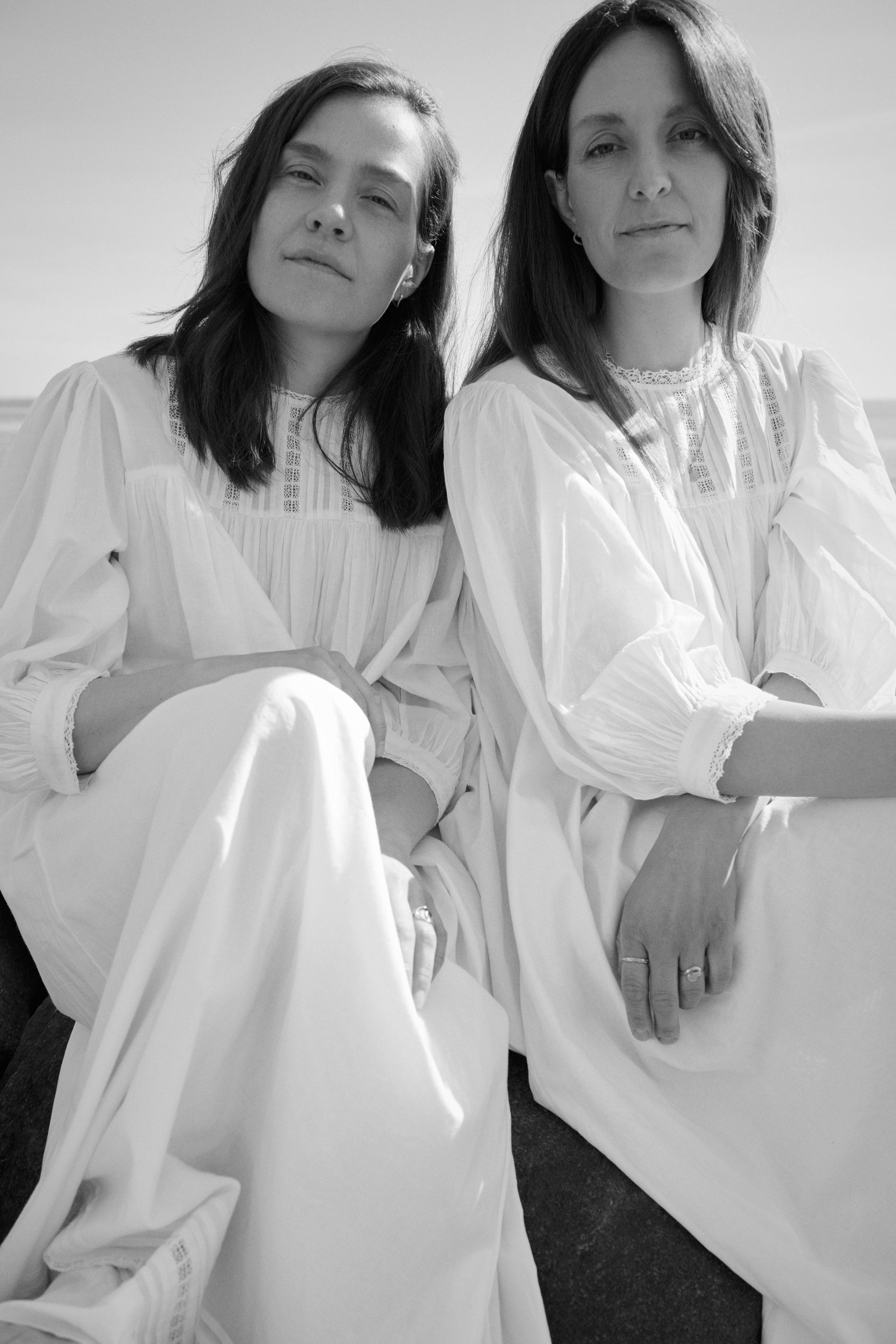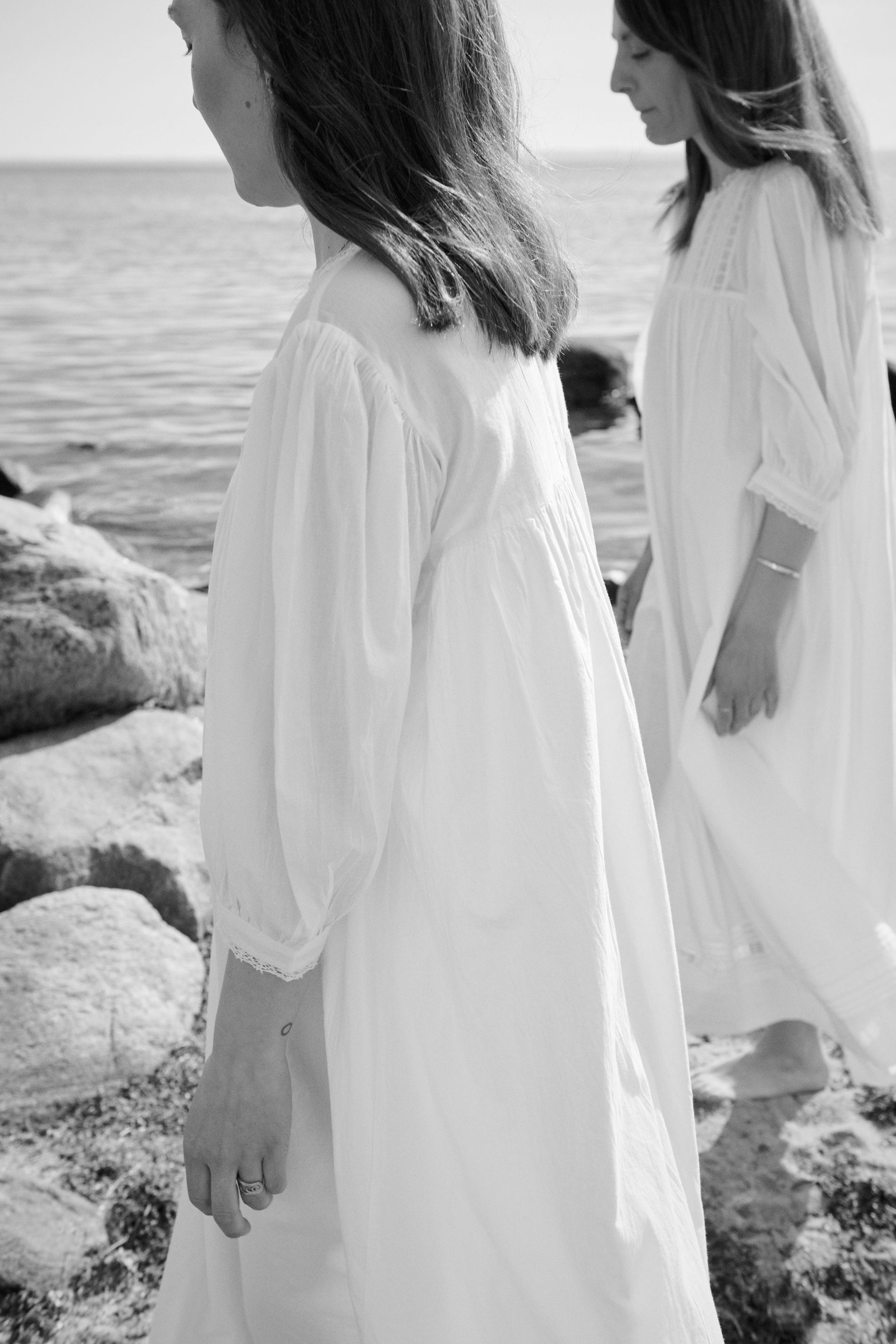 The two later went on to design school, spending time in both Turkey and India to better understand factories and the manufacturing process. "Our mum was there on and off for decades, and we'd go visit," explains Julie. She adds that their mother was reluctant to see them enter the fashion industry, but if they were to pursue it as a career it was important for her that they understood the process. "We got to learn so much through her connections," says Marie.
In fact, it was only after Julie returned from India almost 10 years ago that Skall came to be. "From the beginning we always knew we wanted to work with sustainability," says Julie. "We had to do a lot of research, because there was barely any back then," Marie adds. The brand's very first collection consisted of ten pieces which the Skall sister spent "as much time on as 80 looks today." The collection was presented in 2014 and went into stores in 2015, shipped around Copenhagen by Julie and Marie on their classic Danish cargo bikes.
The brand's very first collection had the same clear aesthetic as it does today, seen in the silhouettes and attention to detail. While the eyelet lace, natural material and muted colour scheme have all made their mark on the brand, the single signature the Skall sisters always come back to is comfort. It is important to feel good in your clothes, allowing your "personality shine through," as they put it. "We have always had this rule that we need to love everything we create," explains Julie. "So I think we've always been very true to who we are."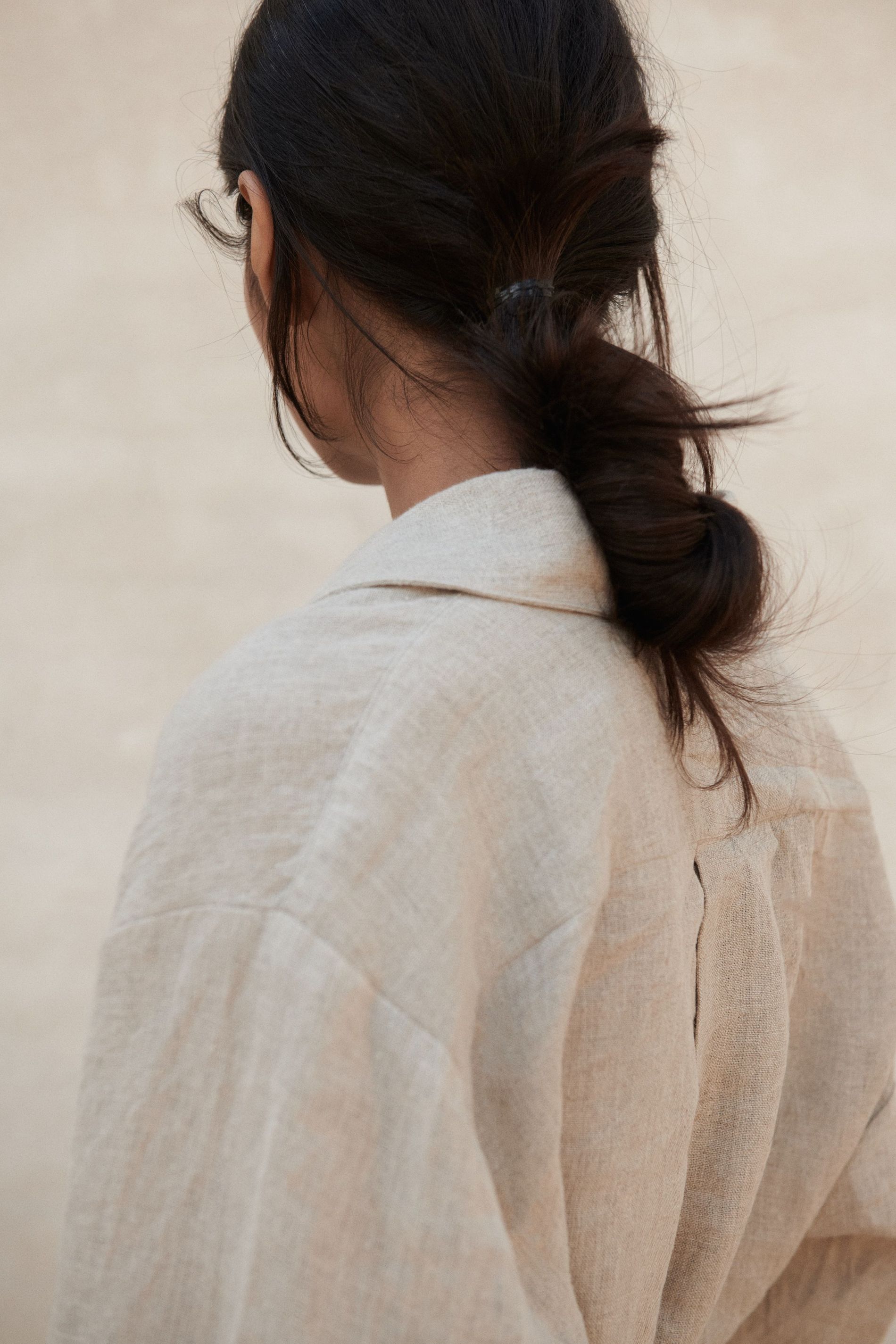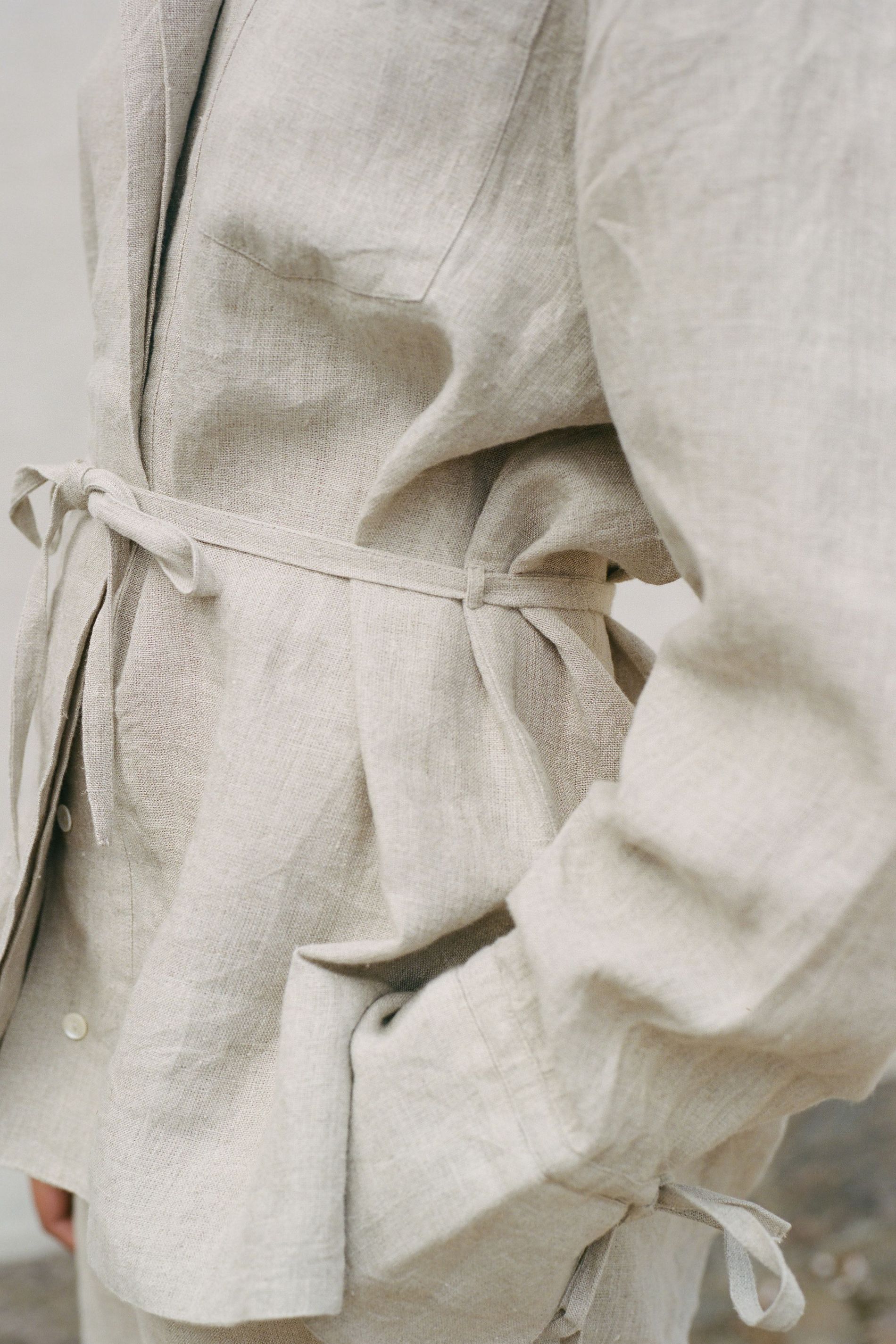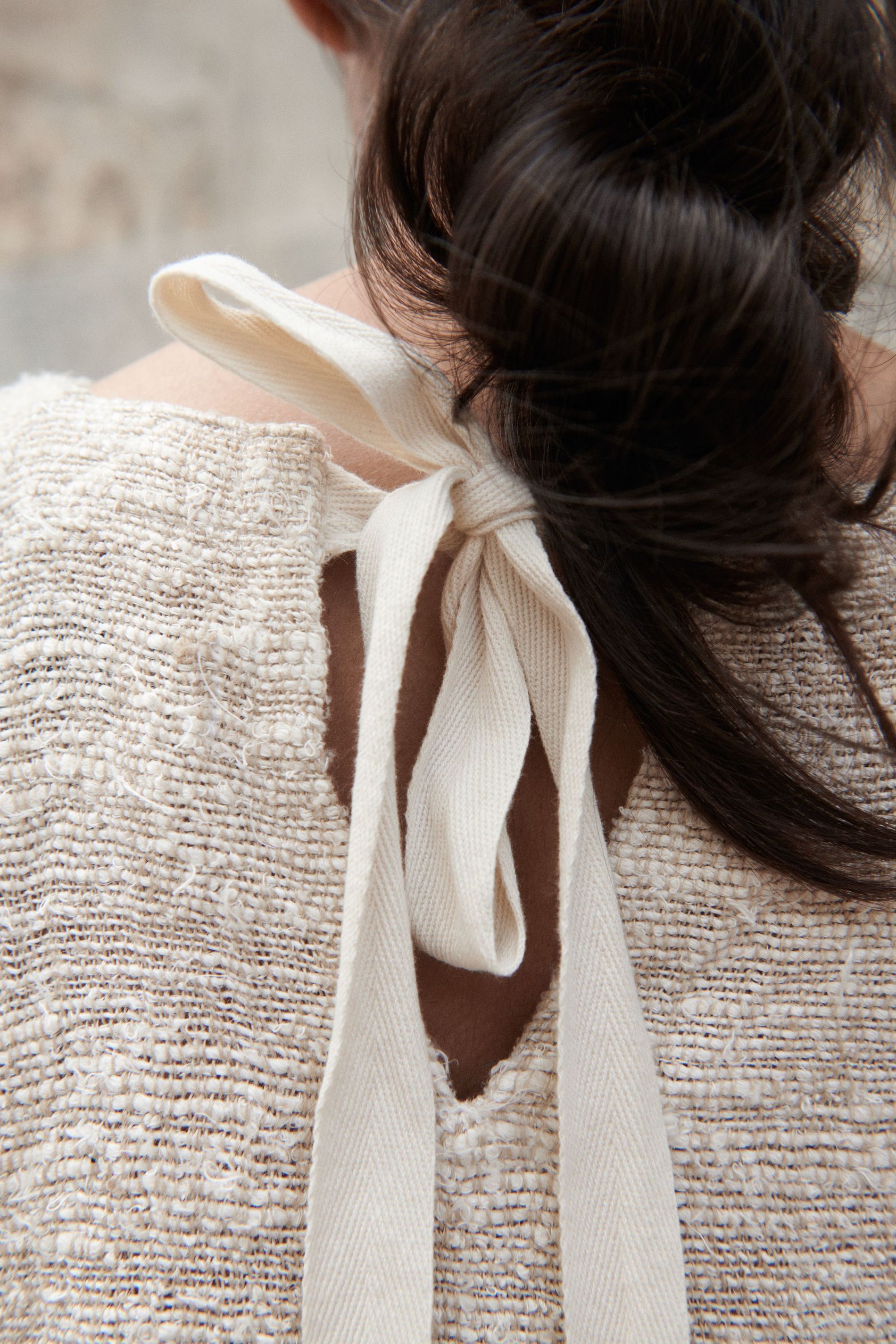 While the design itself came easy for the duo from the very start, finding the right materials and sustainable factories was more difficult."That's one of the reasons why the co-founders were drawn to India. "They put so much honour into their work, and as a result the fabrics they create have that human touch. Almost an organic feel to it," says Julie. "And all of the natural materials they use," Marie adds.
Arguably 'organic' is a very fitting word for the world of Skall Studio. Beyond the natural dyes and materials, not to mention the swathing silhouettes, the brand has had an organic growth process. Instead of rushing into new product categories, time – and finding the right factories – has dictated when they would launch knitwear, soft furnishings, and other categories now making up the fabric of Skall Studio's universe. Their runways have had the same treatment, growing from their very first show hosted for a small number of 50 guests in their offices, to the impressive runways we see today. "We don't rush things," Julie says. "It's nice to let things develop and learn from our experiences."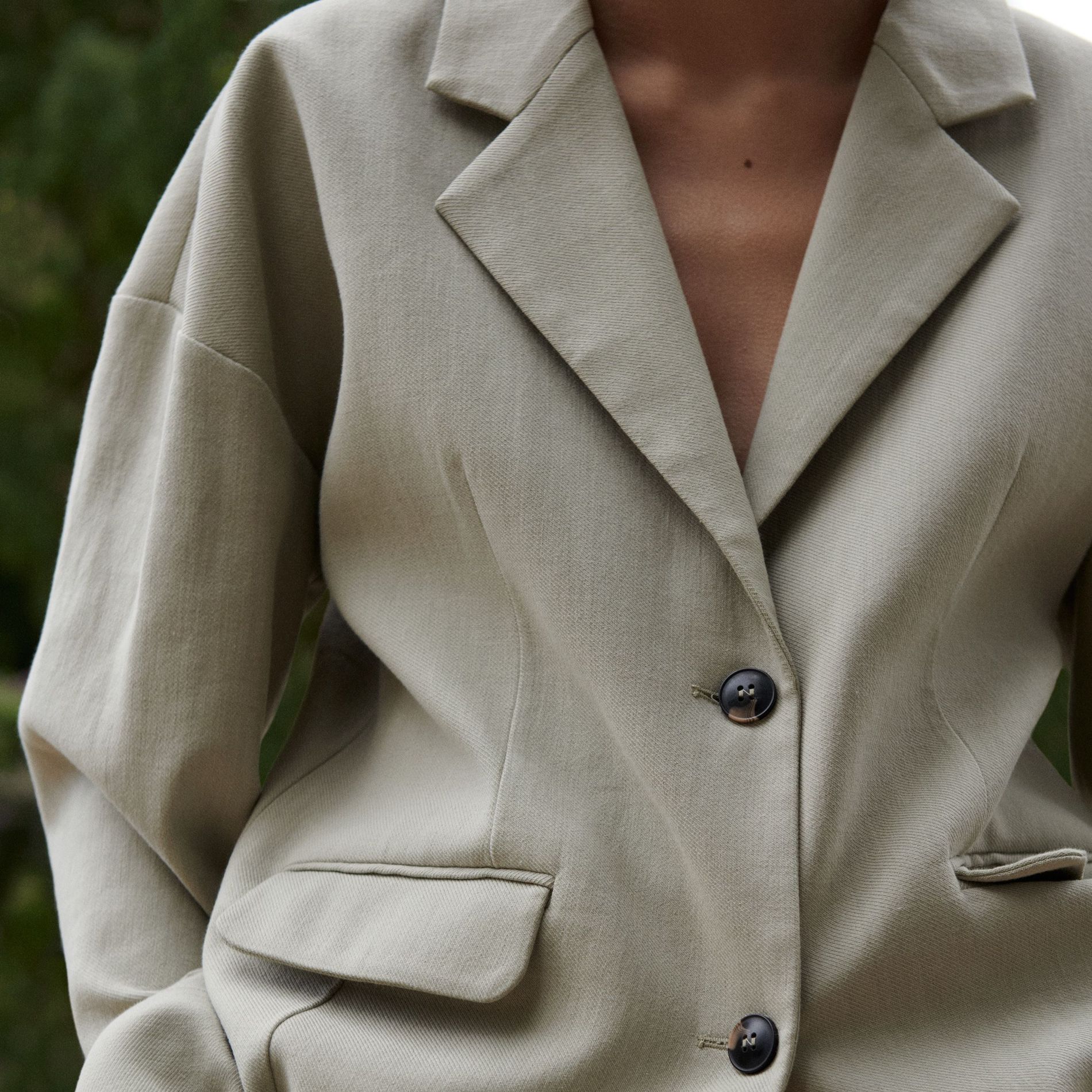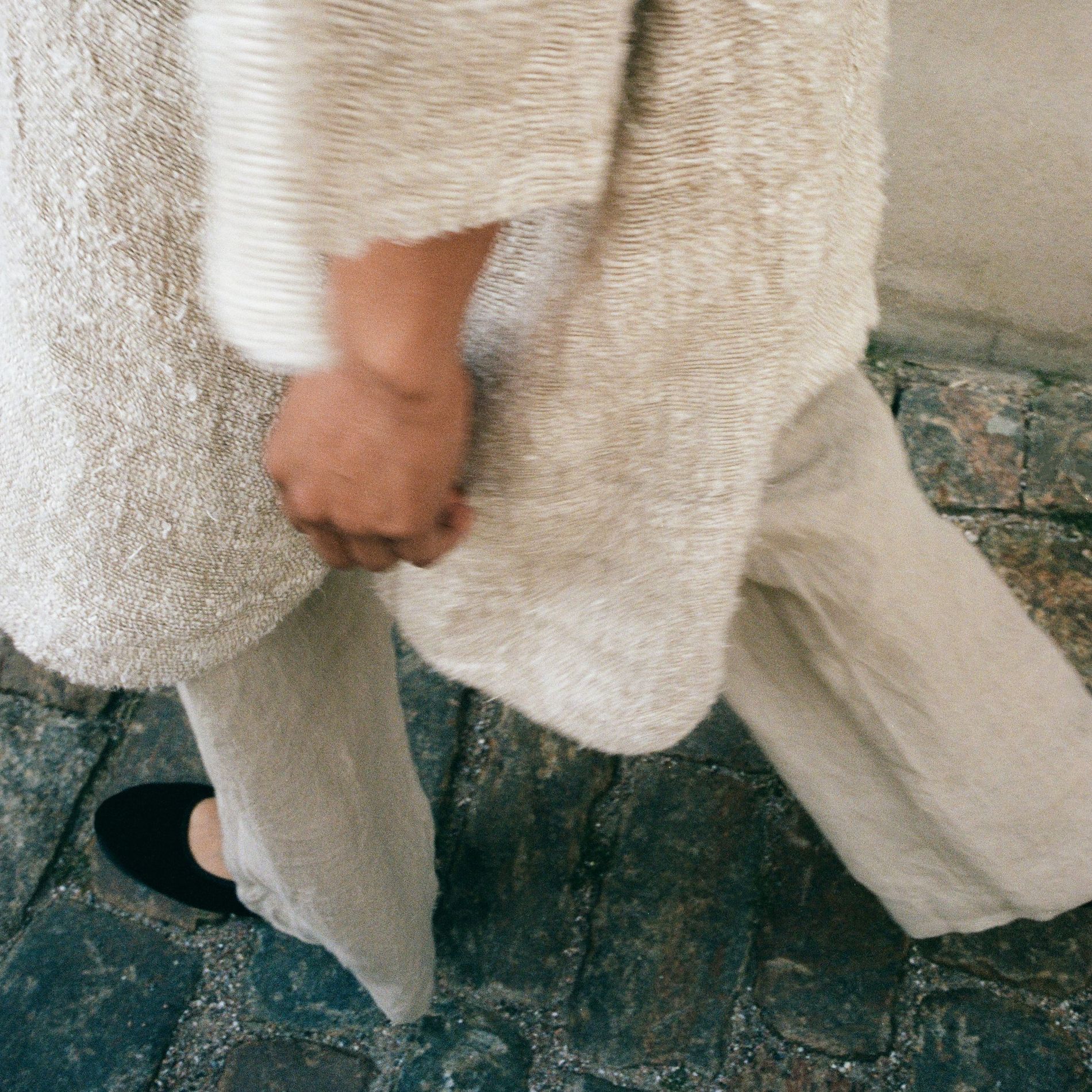 On the wall behind them, a line-up of the various looks from the upcoming spring/summer 2023 show are pinned to a corkboard. Starting work on the new collection in January of this year - the ten year anniversary of Julie returning from India - drawing inspiration from the country was a given. "We tend to always work with the things happening around us, and be inspired by our conversations," the two explains.
This season, the result of their Indian inspiration can be seen in surprising pops of colour among their normal neutral tones. "Colour is really a key word this season. We've worked with natural dyes…," says Julie. "And", Marie adds, "as always there's a little bit of Beatles in India." As big fans of the iconic British band (famous for their time spent in India), the Skall sisters have been listening to their songs on repeat. "Especially Geroge Harris' Within You Without You," Julie smiles.