It's official: our obsession with shimmering, shiny and metallic nail shades is going absolutely nowhere this summer
The original glazed doughnut manicure, popularised by Hailey Bieber, has inspired a number of fresh new manicure trends, one of which – the "vanilla chrome" look – is hotting up along with temperatures.
Taking the reflective, chrome element of the glazed manicure trend and adding a pearly vanilla spin, the vanilla chrome manicure has racked up 13.8 million views on TikTok. "It's a subtle, clean manicure that is perfect for any occasion," says Alexandra Teleki (also known as The Hot Blend on Instagram and TikTok), who masterminded the trend. "When it catches the light, it creates a beautiful silvery shade."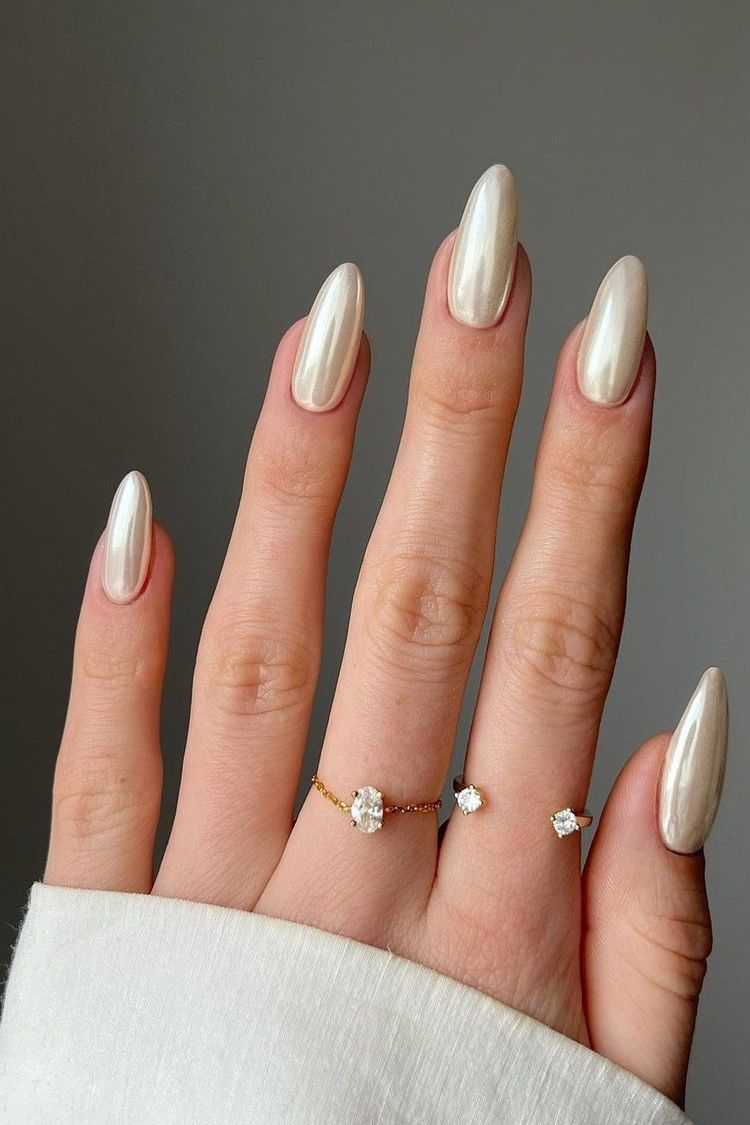 Photo: @thehotblend
o create the ethereal effect, Teleki layers a cream-coloured gel polish with a chrome top coat. "I mix two chrome powders together to achieve the look," she explains. "The first chrome powder has a soft and pearlescent finish, while the second is more of a mirrored chrome, which offers more significant coverage. The combination of the two creates a really distinctive effect that changes depending on the lighting."
Teleki says that the magic of the vanilla chrome mani, which flatters all skin tones, is that it works on any shape or length of nails – much like the glazed doughnut effect did. To recreate the look at home? Use normal (rather than gel) polish – Essie's On The Brighter Side, a plant-based formula, lends an instant vanilla sheen to nails.
Originally published on vogue.co.uk