Foraging for mushrooms is one of the best autumnal outdoor activities – so why not enjoy some of Sweden's best scenery while you're at it? We tap experienced Swedish hiker Annelie Pompe for some of the best hiking routes to take for your next mushroom expedition
Feel like you've exhausted every cafe and restaurant in your local area? Then it's time to take to the forests. Mushroom foraging is the perfect autumnal pastime, with many species flourishing in the cooler, wetter weather.
So rug up, grab your basket and start planning your best route – as recommended by Annelie Pompe, an experienced Swedish hiker, professional adventurer and brand ambassador for Merrell Hiking Club, a women-centric community which aims to empower, inform and inspire female hikers.
According to Pompe, there are just a few things to keep in mind before setting out on your foraging hike. "Make sure you are well-versed in mushroom identification and foraging regulations," Pompe advises. "It's important to know which mushrooms are safe to eat and which are not, as well as respecting any rules or restrictions in the national parks or nature reserves. Additionally, consider joining local mycological associations or guided foraging tours to enhance your knowledge and ensure a safe and sustainable foraging experience."
Read on for Pompe's five recommended hiking destinations in Sweden for prime mushroom picking.
Tiveden National Park
"Located in southern Sweden, Tiveden National Park is known for its ancient forests, rocky terrain, and pristine lakes. The park offers numerous trails where you can find a variety of mushrooms, including chanterelles, boletes, and more. The varied landscape and old-growth forests make it a prime spot for foraging."
Tyresta National Park
"Just a short drive from Stockholm, Tyresta National Park features a mix of old and young forests, as well as wetlands. The park is rich in both edible and medicinal mushrooms. Explore the various hiking trails, keeping an eye out for species like porcini, chantarelles, and saffron milk caps."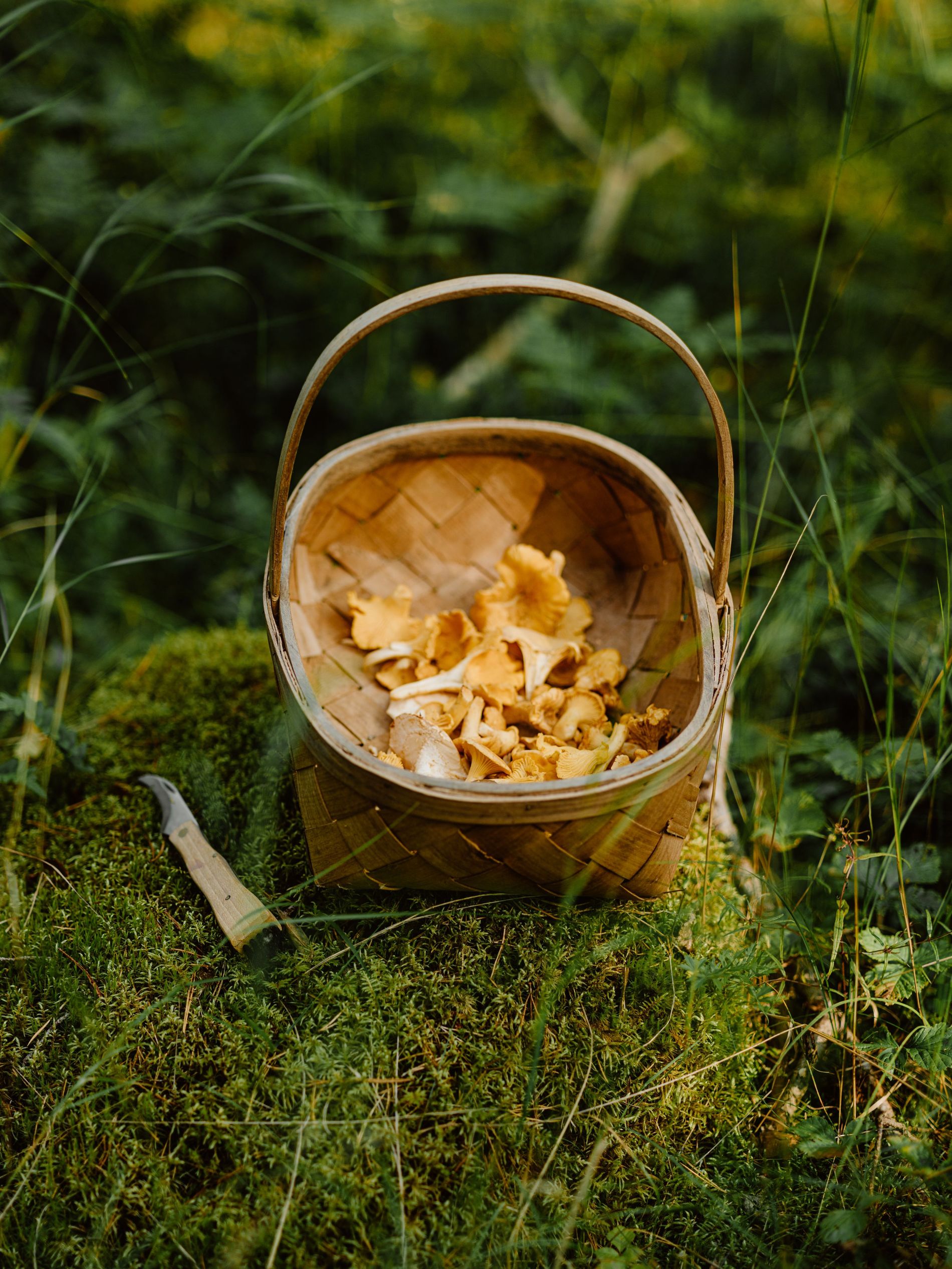 Photo: Getty
Fulufjället National Park
"Located in central Sweden, Fulufjället National Park offers a stunning landscape of deep forests and the highest waterfall in Sweden, Njupeskär. You can find a wide range of mushrooms here, from edible chanterelles to various boletes and other gourmet species."
Skuleskogen National Park
"In the High Coast region of northern Sweden, Skuleskogen National Park boasts coastal hiking trails, lush forests, and beautiful views of the Gulf of Bothnia. This area is home to a diverse array of mushrooms, including cep, pine mushrooms, and hedgehog mushrooms."
Abisko National Park
"Far north in Swedish Lapland, Abisko National Park offers a unique environment for mushroom foraging. The subarctic landscape is dotted with birch and pine forests, providing opportunities to find species like the golden chanterelle and the birch bolete."