If you want to carry your essentials around in eco-friendly fashion, here are some of the Scandinavian brands who do it best
When you think about handbags there's an array of materials that come to mind; Lush velvet, rich leather, sturdy and timeless canvas. But landfill waste? Or old plastic bottles? Not really.
Here in Scandinavia however, we pride ourselves on sustainability. It goes without saying that we're considered the 'greenest' countries in the world. As sustainability becomes an increasingly important part of our everyday lives - emerging Scandinavian brands are honouring old traditions and craftsmanship, while simultaneously developing new materials and sustainable ways of production. And the world has taken interest in our eco-friendly offerings, with members of the international style set such as Hailey Bieber, opting to tout sustainable Scandi bags.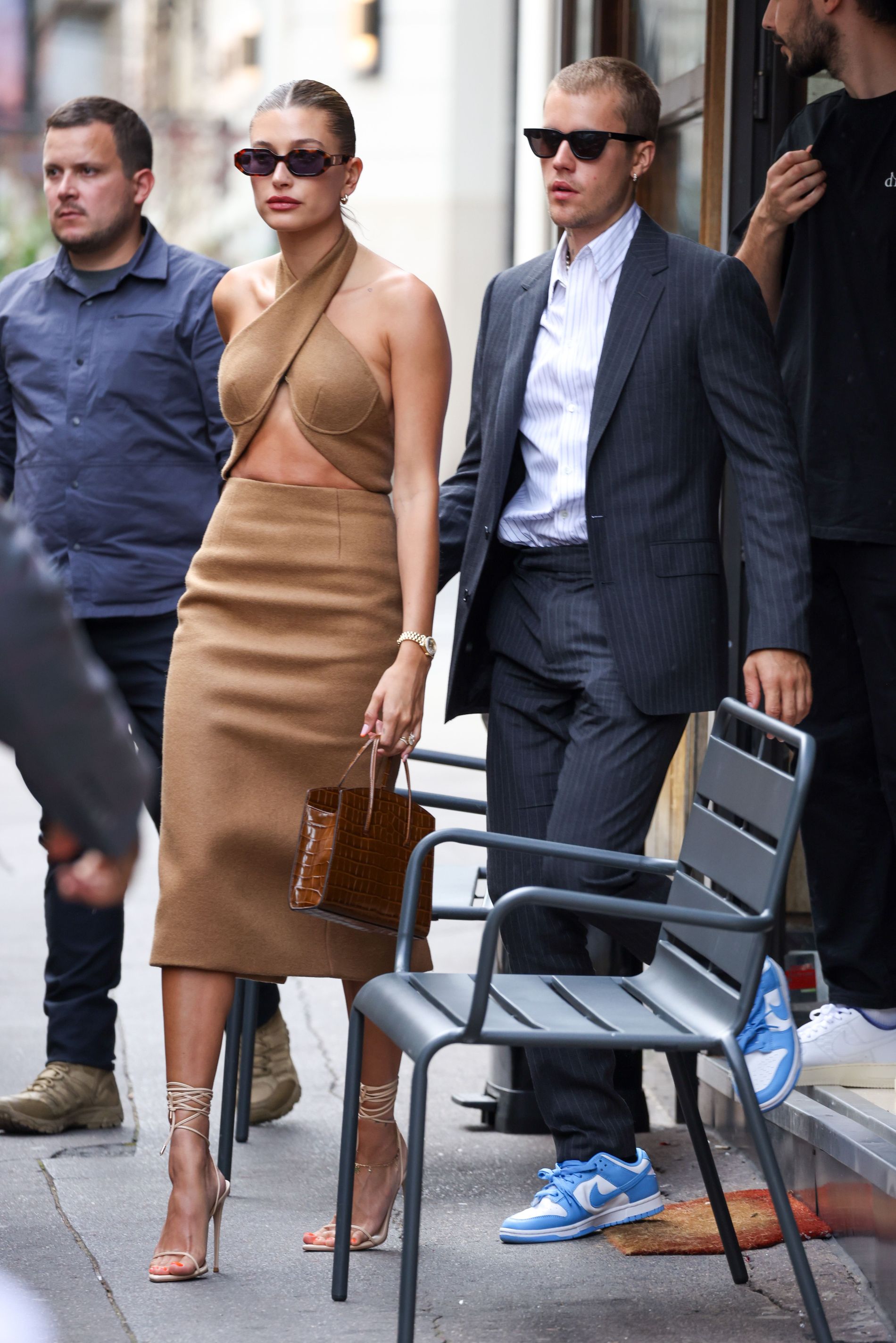 Hailey Bieber wears the mini brown croc-embossed tote from Stockholm-based brand Little Liffner. Photo: Getty
Even though at this point there are few brands that can claim to be 100 per cent sustainable, there are many across the Nordics that have taken very important steps towards a more responsible future. So buckle up, because now you can carry your phone in bags created from recycled materials and flaunt classic totes made from sustainable leather.
Allow us guide you through seven of the most sustainable handbag options Scandinavia has to offer right now:
Hvisk
This Danish handbag brand has been spotted on numerous 'it' girls over the past few seasons, Nnenna Echem and digital mega influencer Lil Miquela are both fans. The brand recently introduced 'Hvisk Responsible' a selection of products with a more sustainable approach. A twill fabric made from recycled plastic waste was their first foray into sustainable fashion, and with an ongoing commitment to positive change, there's certainly more to come.
What to expect:
Colourful and playful bags for your everyday essentials.
Silfen
Danish accessory brand Silfen aims to offer high quality bags and products at reasonable prices. Now they have taken a step into sustainability - striving to having an as green production as possible with focus on both carbon footprint, but also the social impact they have on the communities in which they operate. Their bags can be found in a variety of materials, and influencers Karoline Dall and Claire Rose, as well as London fashion sisters Olivia and Alice have all been spotted with Slifen bags.
What to expect:
Playful party and everyday bags with a strong 90´s aesthetic.
Marmaclub
Norwegian brand Marmaclub focuses on slow and sustainable products. Their beaded bags are all handcrafted with traditional techniques by artisans in Mexico merging their local craftsmanship with minimalistic Nordic design, showing us that minimalism and playfulness aren't necessarily mutually exclusive.
What to expect:
Colourful beaded bags in numerous colours and sizes. Orange, leopard or multicolour, but also more classic colours such as brown and black.
Little Liffner
If the classic Scandinavian minimalist aesthetic is more your cup of tea, Stockholm based bag brand Little Liffner is your new go-to. Founded in 2012, the brand offers timeless and versatile pieces in natural leathers that are hand selected and locally sourced. No wonder the bags have been spotted on Hollywood mega babes Kendall Jenner and Hailey Bieber.
What to expect:
Everything from huge leather totes to smaller cross body bags.
Phanta Enterprises
New kid on the block Phanta Enterprises are the purveyors of colourful knitted bags in recycled nylon. So far it's already been spotted on Danish style icons such as Pernille Teisbæk, Emili Sindlev and Pernille Rosenkilde. We're sure we'll be seeing a lot more of this brand in the near future.
What to expect:
Cool knitted bags with a quirky DIY vibe.
Cala Jade
Oslo based Cala Jade creates sophisticated and functional handbags with just that right amount of 'oomph'. Their sustainable credentials include using vegetable tanned leathers and conscious water purification processes, as well as upholding strict codes of conduct for all their suppliers and production partners.
What to expect:
Minimalistic, yet fun bags in neutral tones such as cognac, beige and black - with the occasional pop of colour.
No/An
Founded by Finnish designer Anna Lehmusniemi, No/An opts for supple and relaxed styles in natural grain leather. Not wanting to abide by seasonal trends - this brand is perfect if you're looking for a long lasting timeless piece that will never go out of style.
What to expect:
Slouchy and practical styles in natural colours.