The future queen of Norway wore a vintage gown belonging to her mother to the royal celebrations
While Princess Ingrid Alexandra actually turned 18th in January, Covid restrictions delayed celebrations until this weekend, with royals from across Europe finally coming together to mark the occasion.
Currently second in line to the Norwegian throne, Ingrid Alexandra is the eldest daughter of Crown Prince Haakon and Crown Princess Mette-Marit. When she ascends to the throne she will become the country's second female monarch ever, after the reign of Queen Margaret from 1387 to 1412.
For the birthday banquet event, Princess Ingrid Alexandra wore a deep purple vintage gown in lightweight chiffon, which flowed elegantly behind the future queen of Norway as she entered the banquet hall on the arm of King Harald V.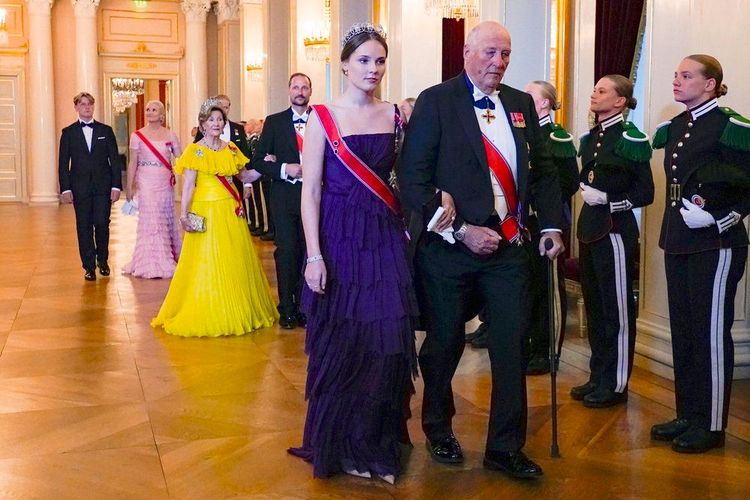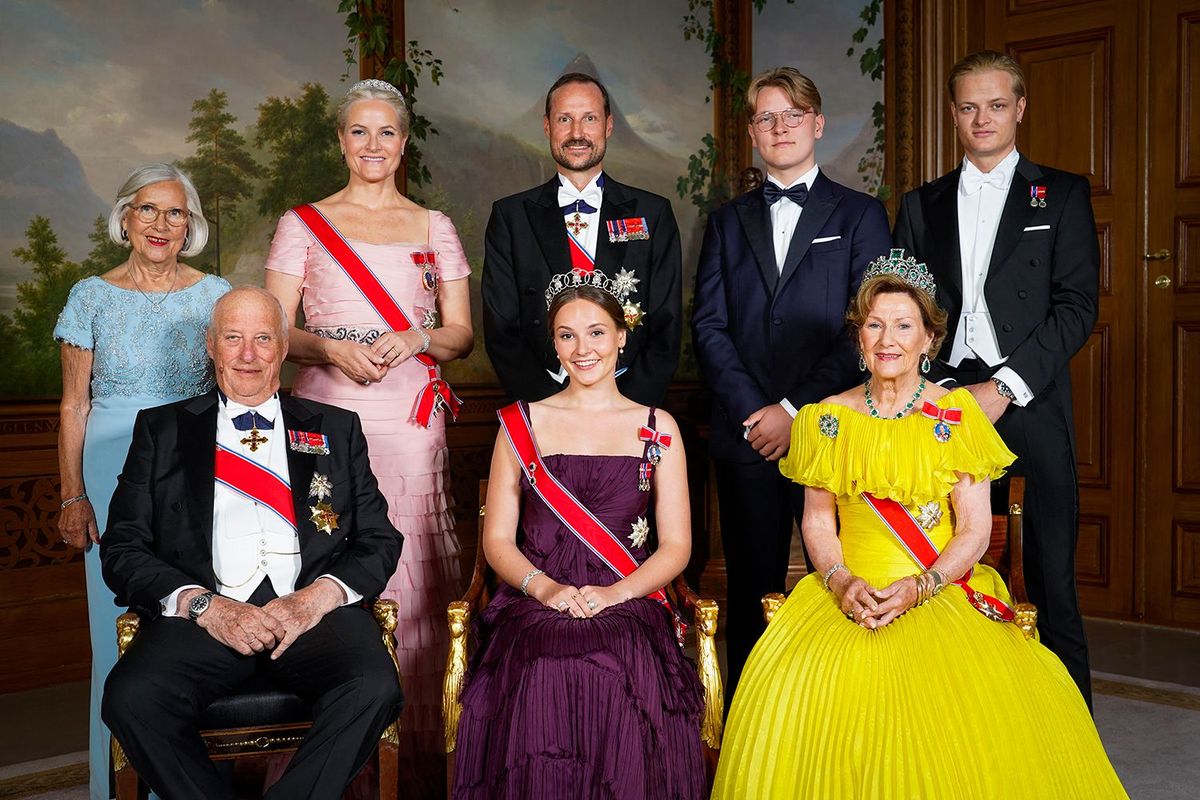 The future queen of Norway has, on several occasions, dipped into her mother's sartorial archive. She wore her mother's blush pink Stella McCartney blazer for her first public appearance after turning 18 in January, and later for her first ever press interview, she donned a ruffled pink top which was first worn by the Crown Princess in 2006 .
Princess Ingrid Alexandra complemented the floor-skimming gown with minimal jewellery and the princess' official orders, leaving the focus on her stunning tiara. This was the first time Princess Ingrid Alexandra has worn a tiara, as a royal right reserved to those over 18. For the occasion, the future queen was gifted with a 120-year-old Boucheron piece originally belonged to her great-great grandmother, Princess Ingeborg. Adorned with diamond circles set in platinum with pearl button elements, the delicate tiara was bought during the Paris world's fair in 1900 by Princess Ingeborg's husband Prince Carl of Sweden.
Prince Carl and Princess Ingeborg had four children: Princess Margaretha of Denmark, Crown Princess Märtha of Norway, Queen Astrid of Belgium, and Prince Carl Bernadotte. The royal tiara was then passed down from Princess Märtha to her daughter Princess Ragnhild, whose sister Princess Astrid gifted the tiara to the future queen of Norway.
"It was Princess Ragnhild's wish that Princess Ingrid Alexandra should get her grandmother's tiara," Princess Astrid said in an official statement by the Norwegian Royal Palace.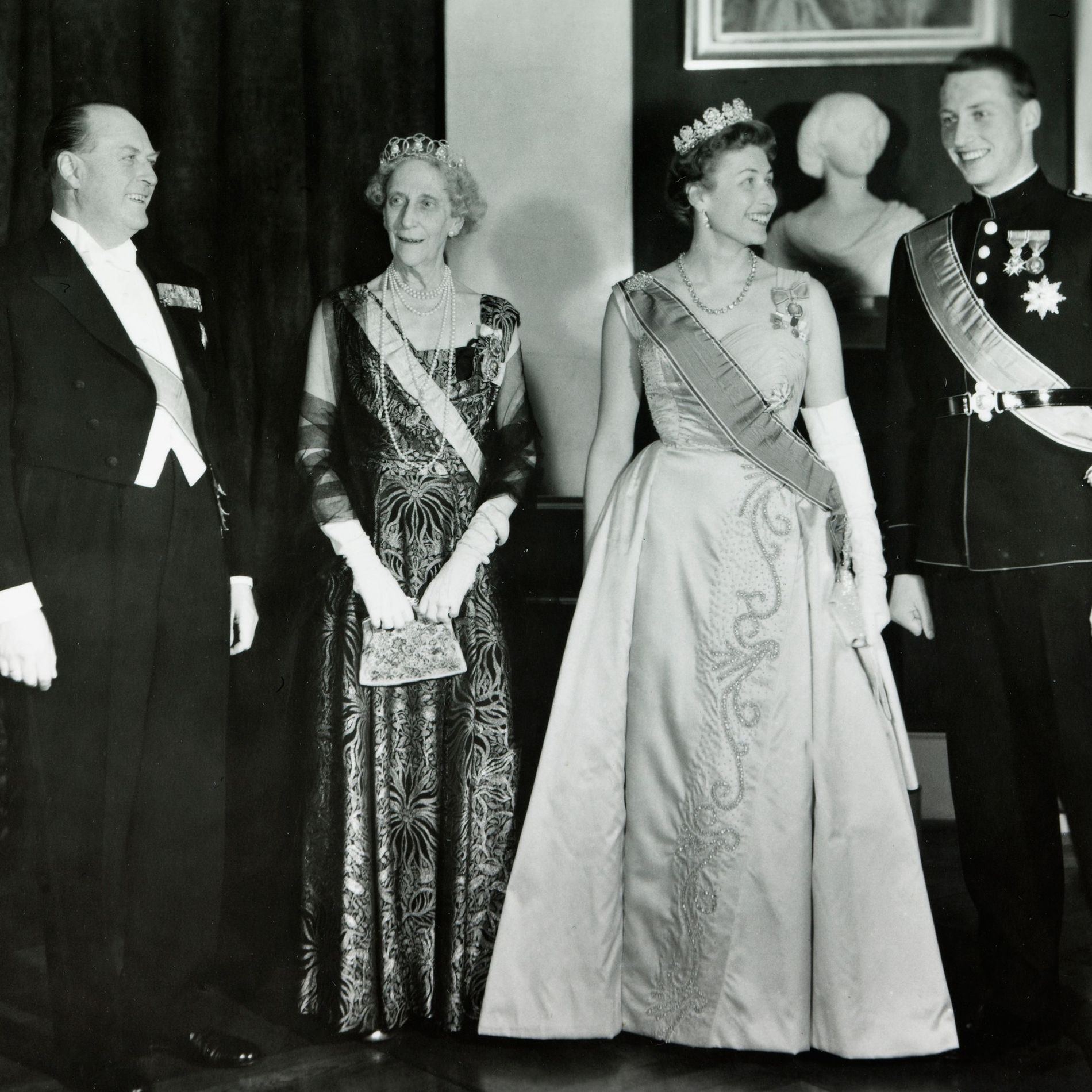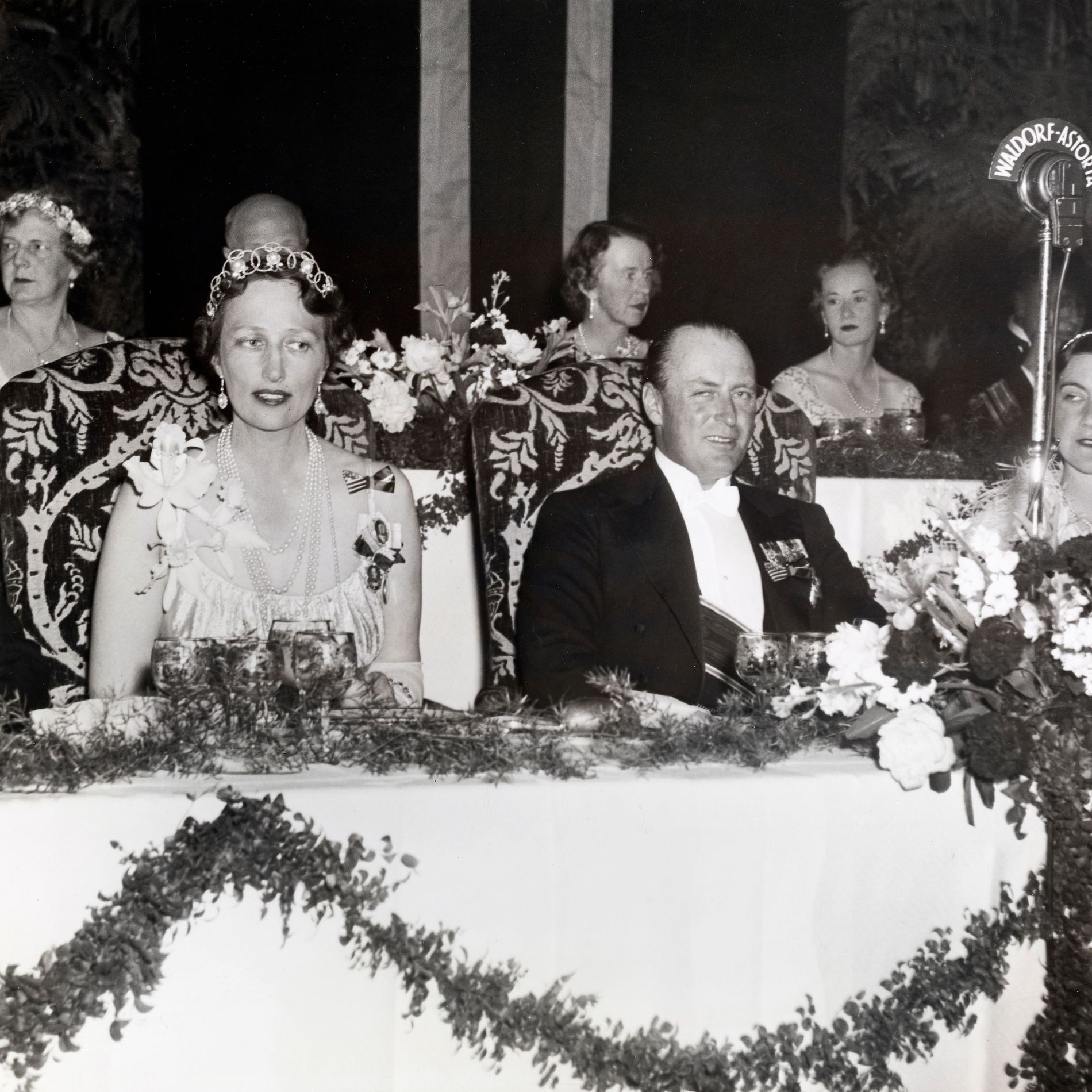 Princess Ingrid Alexandra wasn't the only royal to make her tiara debut during the birthday banquet. Both Princess Catharina-Amalia of the Netherlands, 18, and Princess Elisabeth of Belgium, 20 – heirs to their respective thrones – turned 18 during the pandemic and have only now found the occasion to wear their own tiaras for the first time.
Princess Catharina-Amalia wore a pink slim silhouette with a capelet feature by Belgian designer Natan Couture, while Princess Elisabeth wore a metallic lilac dress by Armani Privé. Princess Estelle of Sweden joined the trio of tiaras sporting a diadem for an official portrait wearing a pale blue gown.
The future queen was not the only attendee to opt for vintage pre-loved pieces, with Queen Sonja of Norway opting for her favourite canary yellow gown with a Judith Leiber clutch and the Leuchtenberg Emerald Tiara. The dress has been spotted on numerous occasions, notably in 1997 at the celebration of the Royal Couple's combined 60th birthday celebration. Similarly, Crown Princess Mette-Marit sported a rosy Emilio Pucci dress designed during Peter Dundas' time as creative director at the Italian fashion house, which she had previously worn during Crown Princess Victoria of Sweden's pre-wedding dinner in 2010.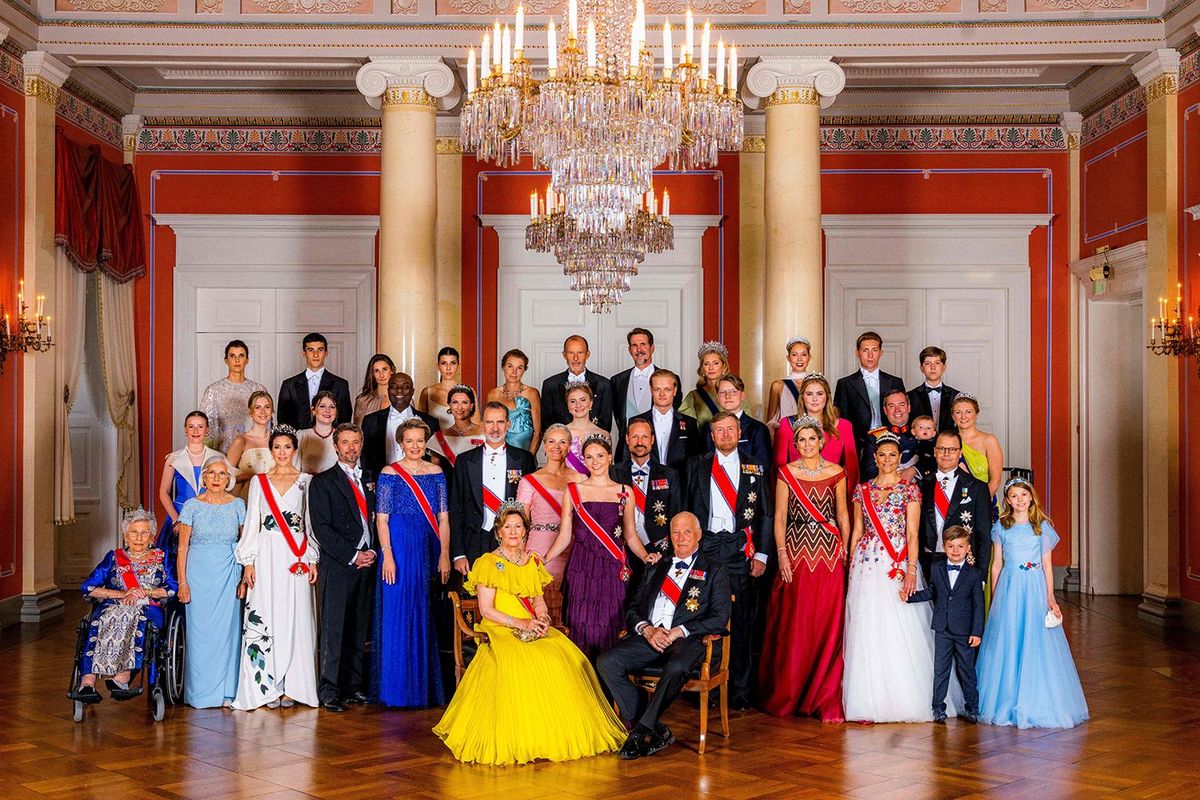 As expected, the birthday banquet was a truly royal affair with a regal guest list. Also in attendance was Denmark's Crown Princess Mary wearing a white gown with blue floral details, paired with Gianvito Rossi sparkling heels and Ole Lynggaard jewellery, Sweden's Crown Princess Victoria wearing a white tulle gown with multi-coloured floral appliqués by Frida Jonsvens, Belgium's Queen Mathilde in a blue beaded Armani Privé gown from 2020, and Netherlands' Queen Maxima in a striking red number by Jantaminiau.
A number of speeches were given throughout the evening, including a heartfelt message from King Harald. He ended his speech with a poignant piece of advice for the future monarch, saying "I've told you this many times before, Ingrid, but a grandfather is allowed to repeat his most important piece of advice over and over again: Be yourself. And trust that it is enough - always."
An address was also given from Princess Ingrid Alexandra herself, in which she tearfully spoke of her gratitude towards her family. She also said: "We are lucky to live in a country that is constantly evolving. Where we trust each other and our authorities. In Norway, we are concerned about climate. We are concerned with diversity. We are concerned with freedom of expression. And most importantly, we are concerned with continuing to find better solutions than the ones we already have. We all have a place in this society. We are different, we have been given different roles, and we know different things. Together we create the Norway we love so much."