Vogue Scandinavia explores Copenhagen Fashion Week's most covetable invitation of the season and takes you inside Stine Goya's secret Spring/Summer show.
Instead of the big spectacle that sartorial savants in Scandinavia have come to expect from a physical show, a select number of 50 guests were invited to experience the brand's collection on an intimate set. The strict guest list and under-the-radar event explored the realities of our post-pandemic world, where the once guarded fashion industry has become more democratised in showing collections digitally as well as physically. And that is where the initial idea behind the secret show began. Over a video call, Stine Goya tells me, "The idea was to create a show that facilitates a video, rather than the other way around."
After the show wrapped yesterday, poet and director Julianknxx had 24 hours to finish the film. Although stressful, it was a gratifying experience. Speaking about the collaboration, he explains that "Even though they knew what they wanted, they've given me the freedom as an artist to give my personal expression to the show and film. It speaks to the way in which Stine Goya respects artistry." As for Goya, she felt an instant bond with the director. "We met over video chat, but I just felt really comfortable with him, like he understood who I am as a creative," she muses.
Maybe part of why Goya felt comfortable with Julianknxx was their common connection to London. After all, it was at Central Saint Martins (CSM) in London where Stine Goya spent her formative University years. With an impressive roster of alumni, the university is famous for honing in on the individuality of its design students. In conclusion, at CSM, it is crucial to stand out from the crowd. "You have to do something that is truly yours; otherwise, you would disappear," she explains.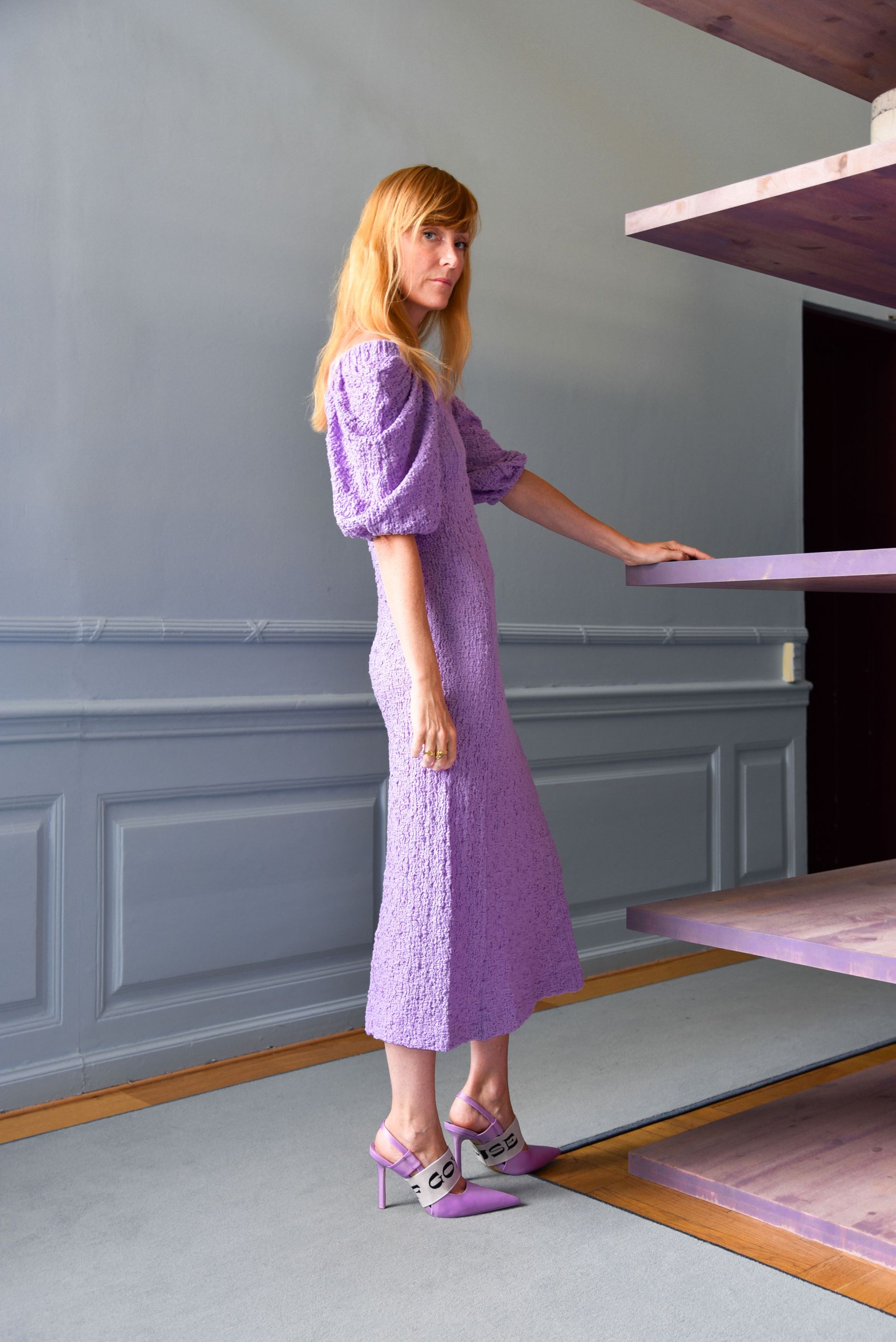 Stine Goya in her Studio on Ameliegade 42, Copenhagen.
The idea was to create a show that facilitates a video, rather than the other way around.
Stine Goya
Spending the early aughts in the fast-paced city – what she then referred to as the epicentre of design and culture – she divided her time between jazz clubs, art galleries and the prestigious college. Hunched over her workbench in the run down Charing Cross studios (where the college was located at the time) – working with muted, dusty pastels and a single, stand-out shade – the seeds of her distinct aesthetic were planted. "Most of my fellow students were working with primary colours. I felt it was too loud; I wanted to make a more subtle colour scheme that felt like me," she explains. Reminiscing fondly over her time at university, she tells me, "it was people from all over the world coming and bringing different ideas to the table and different personalities."
The concept of bringing multiple personalities and ideas into her studio has followed her from her university days. As a result, she emphasises that her small international team in the ever-changing studio on Amaliegade 42 in Copenhagen is essential to her work. "It is almost like laying a puzzle together," she explains. "One person works on the draping, another on the prints, a third on the overall shape." In this collaborative environment, Goya thrives, but it hasn't always been so easy to step back and trust her team. "It's become easier for me with the years. Now, I let them work individually, and then we sit together. I like to give them space to develop – Within our universe, of course," she adds.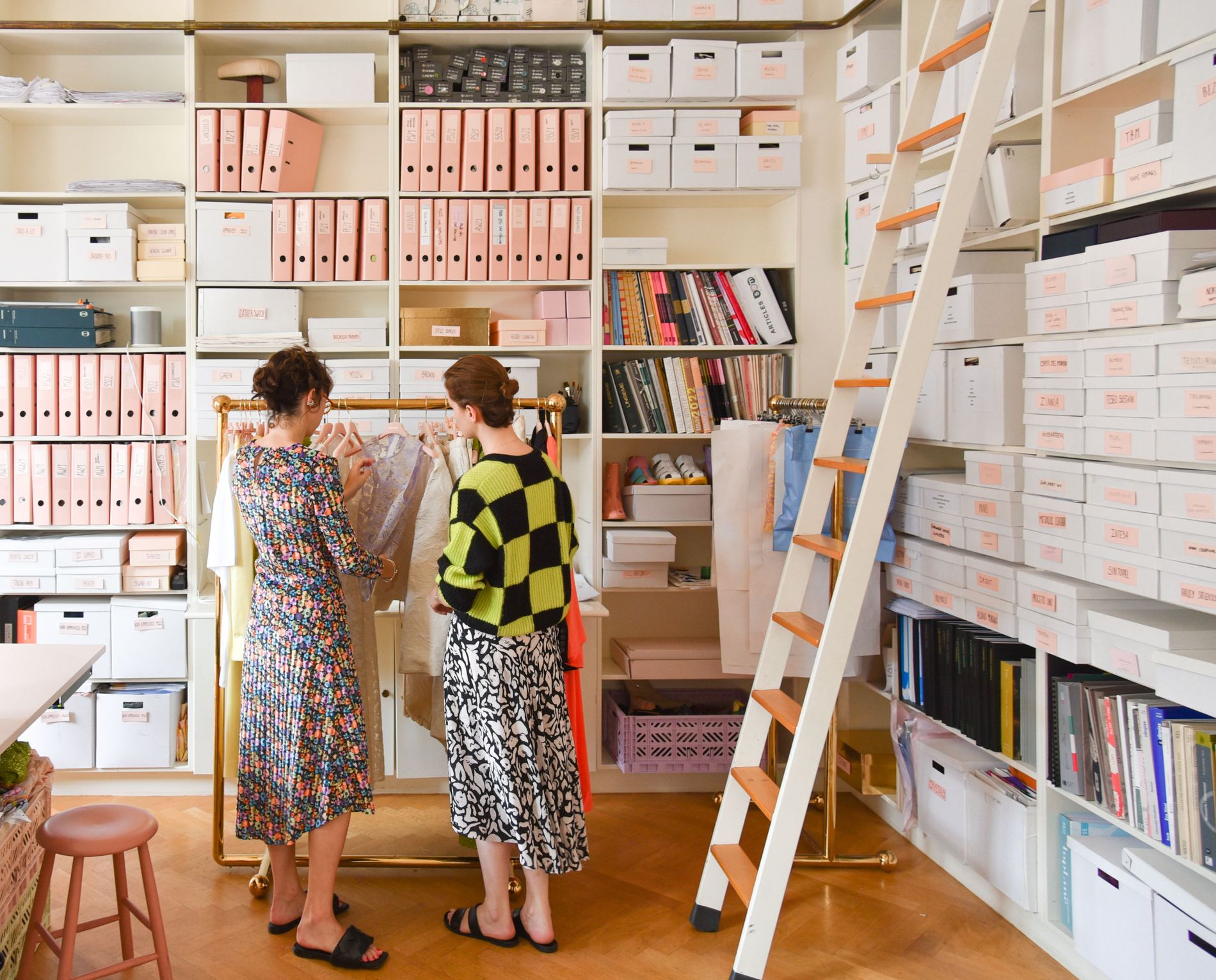 The Stine Goya team at work on the Spring / Summer 2022 collection. Photo: Stine Goya
Today, Goya's kaleidoscopic world of colours and prints has become sartorially synonymous with Danish design. Sitting in a dimly lit room, Stine Goya is instantly recognisable on-screen in a colour-blocked top with puffy sleeves and her familiar fringe. Musing about the most significant changes over the years, she lands on one single point: "I would say that I have learnt to trust myself." Running the business with her husband, the couple has experienced the roller coaster of the fashion industry. But looking back, Goya concludes that every time things have gone awry, they've listened to other people instead of their guts. "What I have learnt is to close the door and think about what do I want to do and design." She continues, "I'm not a trend-driven designer,"
But to Stine, stepping away from trends does not mean that she remains stagnant. "Of course, I need to be pushed sometimes, or I wouldn't develop," she explains. Goya trusts her team to push her to explore new ideas. "It's very much collaborative work." And the concept of collaborative work in the creative sphere is what inspired the designer's latest collection. "We decided to dedicate the S/S 22 collection to emphasise the importance of creative communities and also the power of individuals coming together."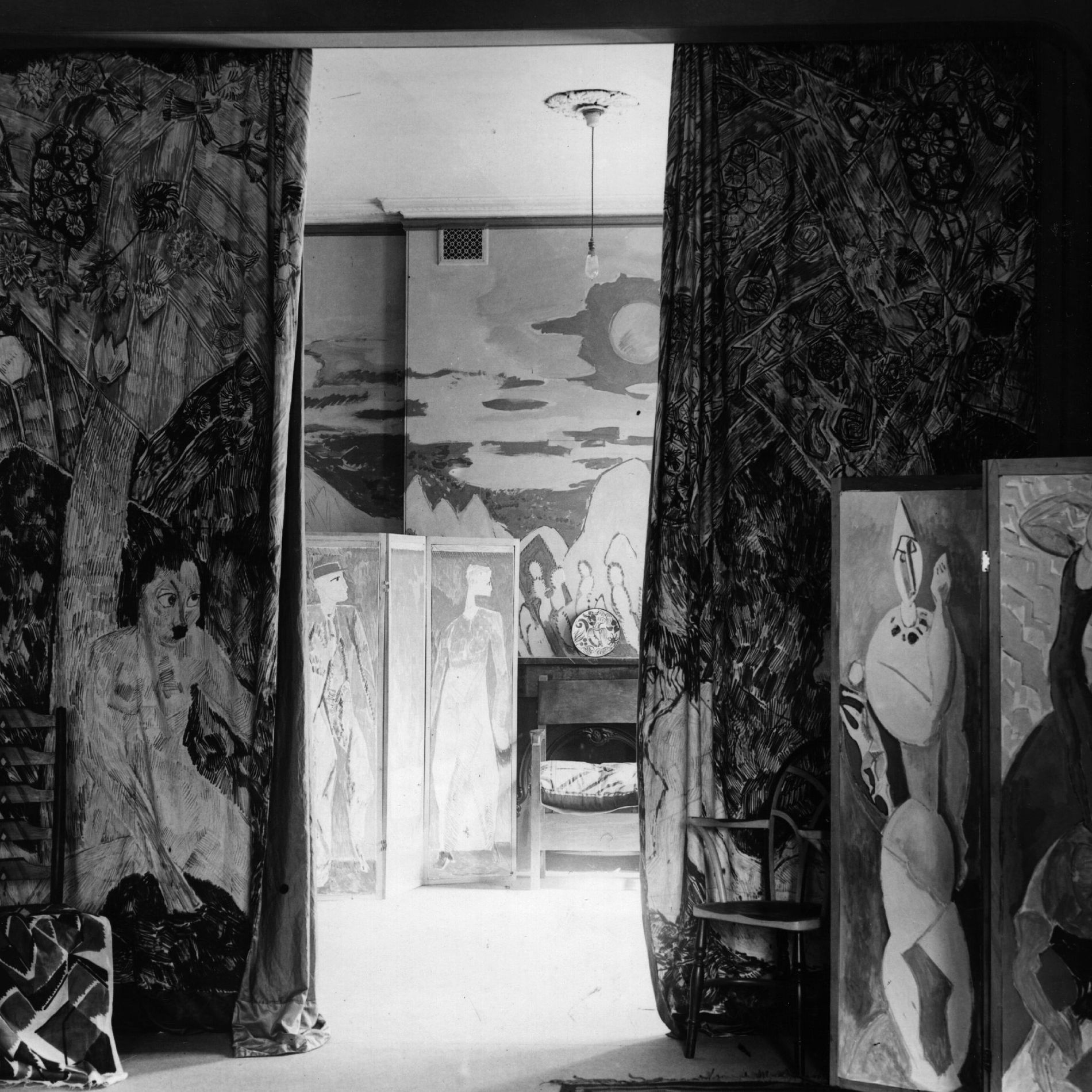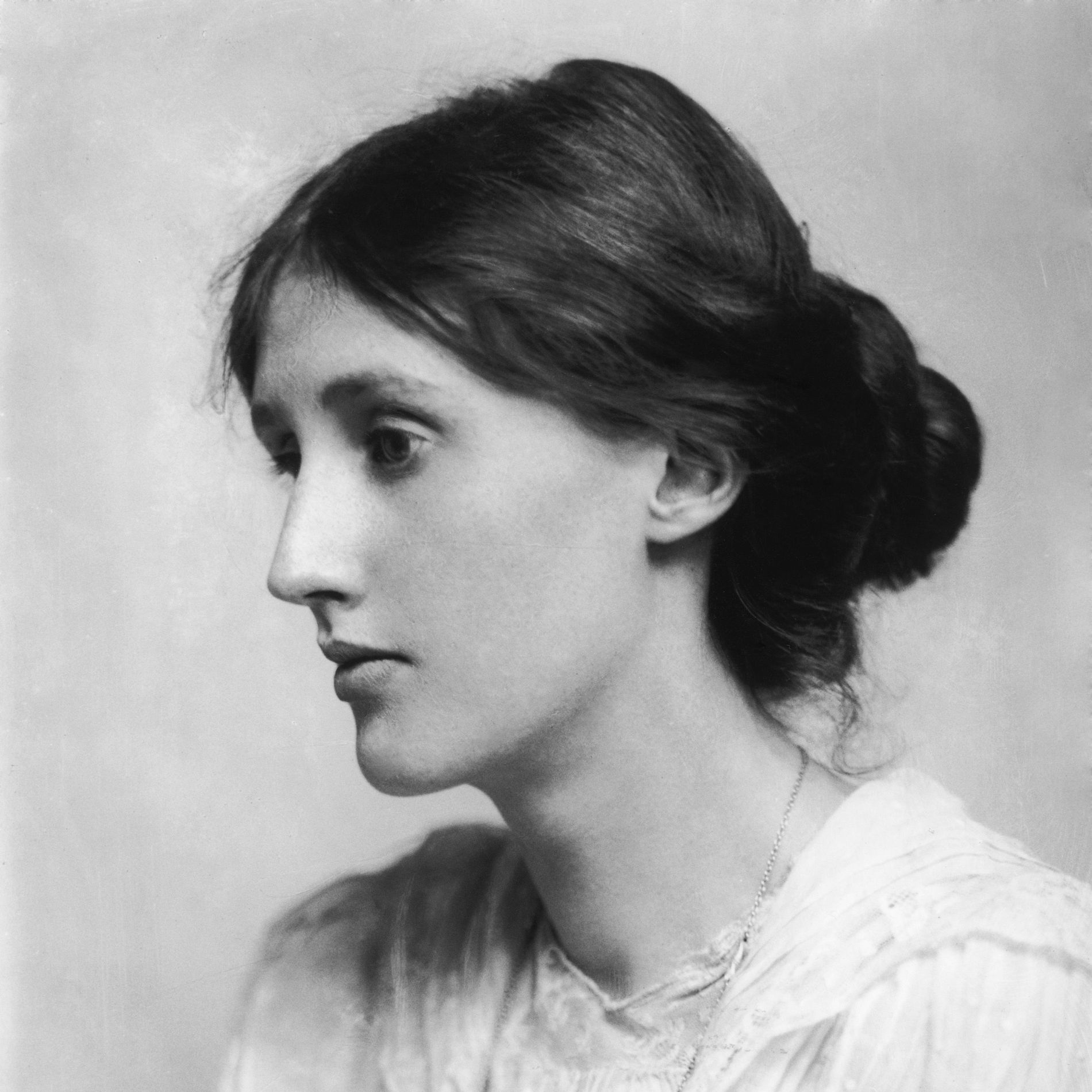 After rigorous research into the concept of creative communities, Goya was drawn to the iconic Bloomsbury Group of the early 20th century. A community of English writers, artists and intellectuals – with the likes of Virginia Woolf in their midsts – the group held modern attitudes toward feminism, pacifism and sexuality. The contemporary American writer Dorothy Parker is said to have quipped that they 'paint in circles, live in squares and love in triangles.' An excellent description of the group's complex living situation.
"It's like they were the punks of their time," Goya tells me. Capturing the element of exuberance that the Bloomsbury Group represents, Stine Goya looked to the group's infamous Sussex farmhouse, The Charleston, for inspiration. The extravagant interiors and lush gardens manifested literally in a hand-painted gauche print and figuratively in how she imagined the clothes from the collection being worn. One of the designer's personal favourites of the upcoming season is the Francesca dress, an a-line slip dress in a circular print depicting the lifecycle of a tulip – from seed to full bloom, and then withering leaves – and embroidered with sequins. "It's almost made for a garden party, you know."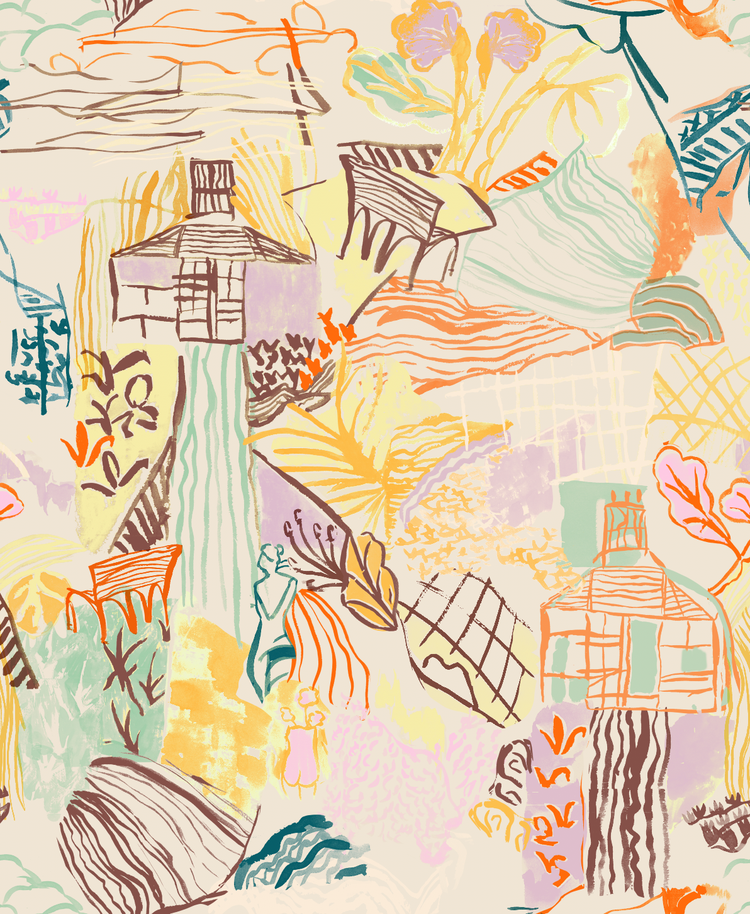 The Charleston print. Photo: Stine Goya
Paying attention to structures – folding, pleating, embroidery, drapery – Stine Goya focuses on textures for the coming season. Introducing new techniques and categories, such as "grungy knitwear" and embroidered mesh, she explains that "it's almost like architecture in a way." Further inspiration was drawn from the Bloomsbury group's country house when deciding on the ever so important colour scheme of the season. Wanting to create a palette that evokes the spirit of the sophist Sussex den, Goya opted for soft oranges, pinks, browns and deep greens. "It's very much the colours of a high summer in the garden of Charleston House."
The Bloomsbury group permeates not only the collection but also Julainknxx's film. Told from the eyes of lesser-known member Mary 'Molly' McCarthy, each model embodies the character. The film is set to the specially written piece Blåtimmelila (or Bluehourpurple in English) by poetry group BMS – short for Blod, Måne Søndag – who were fascinated with the story of Molly. "As a collective, we are very much aware that a group can never be a homogenous unit but is always an exchange between exclusion and inclusion. That, we feel, is very important to be aware of when you revisit and rewrite literary history." They explain. Instead of focusing on the iconic group's more prevalent members, they decided to "listen to the voices which are much more difficult to hear."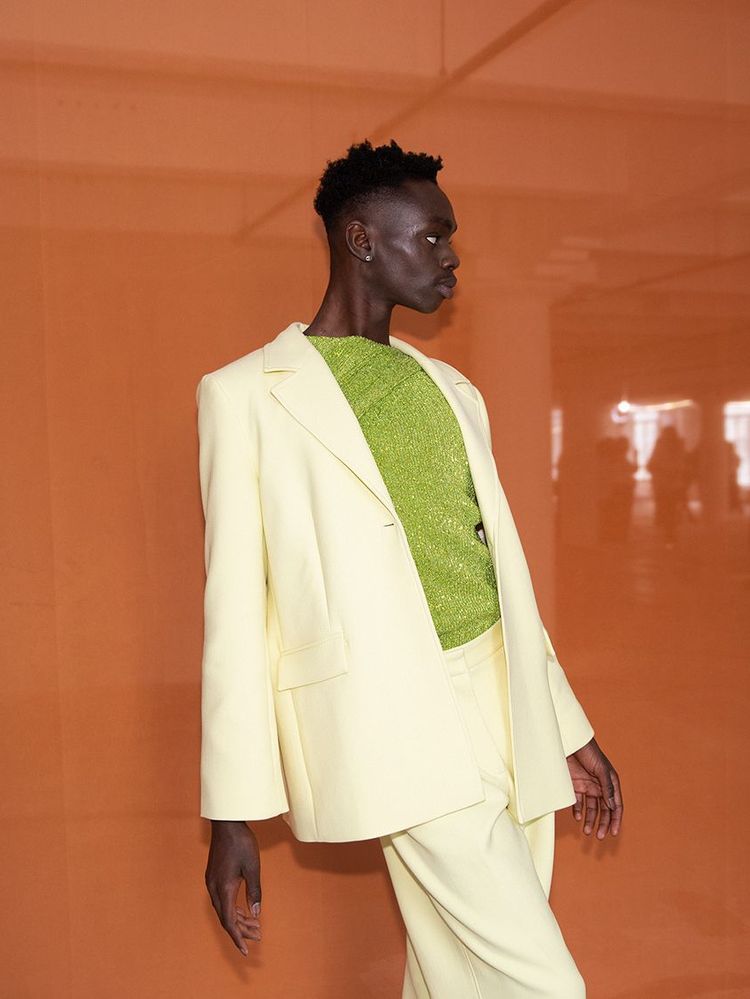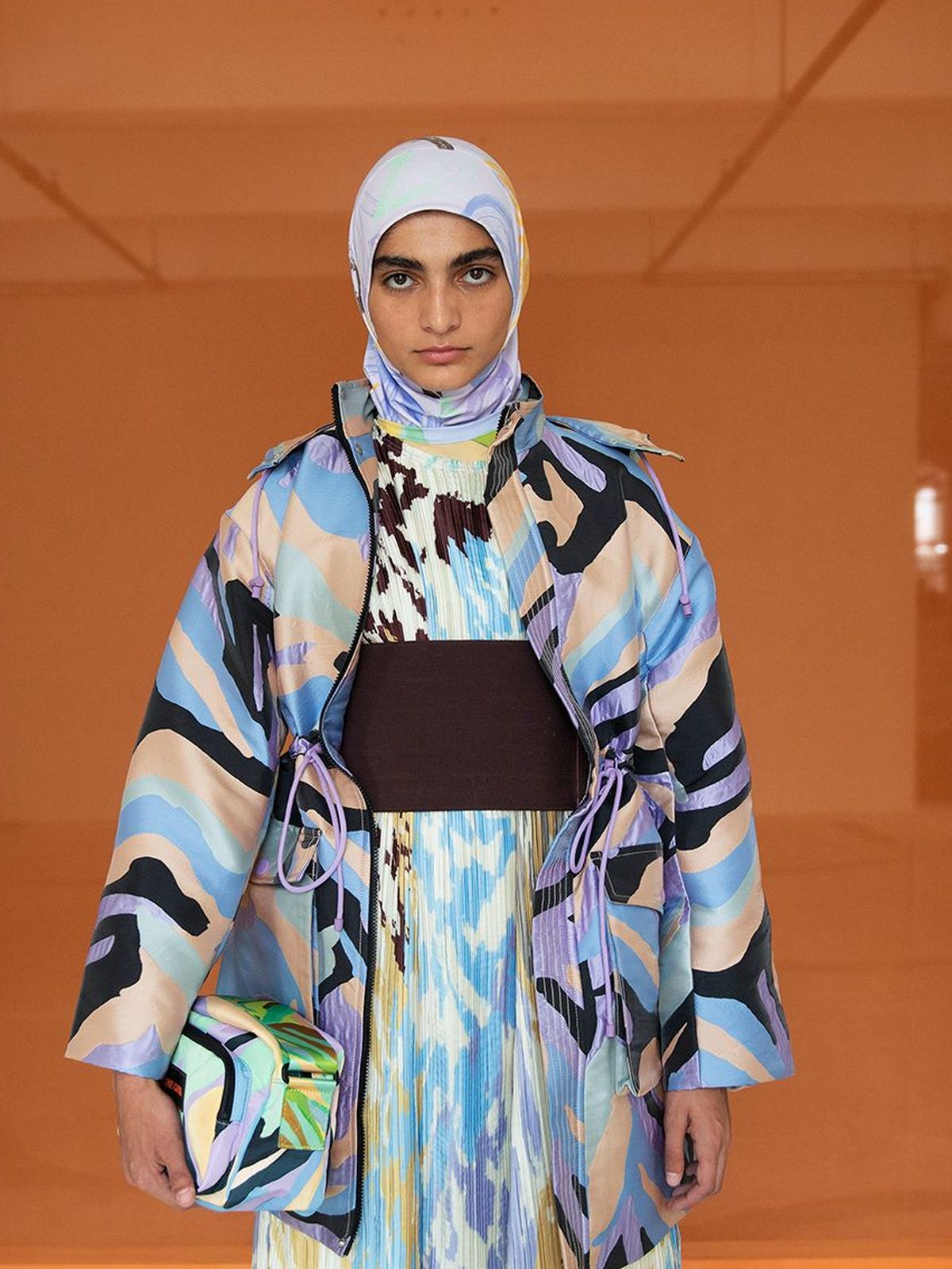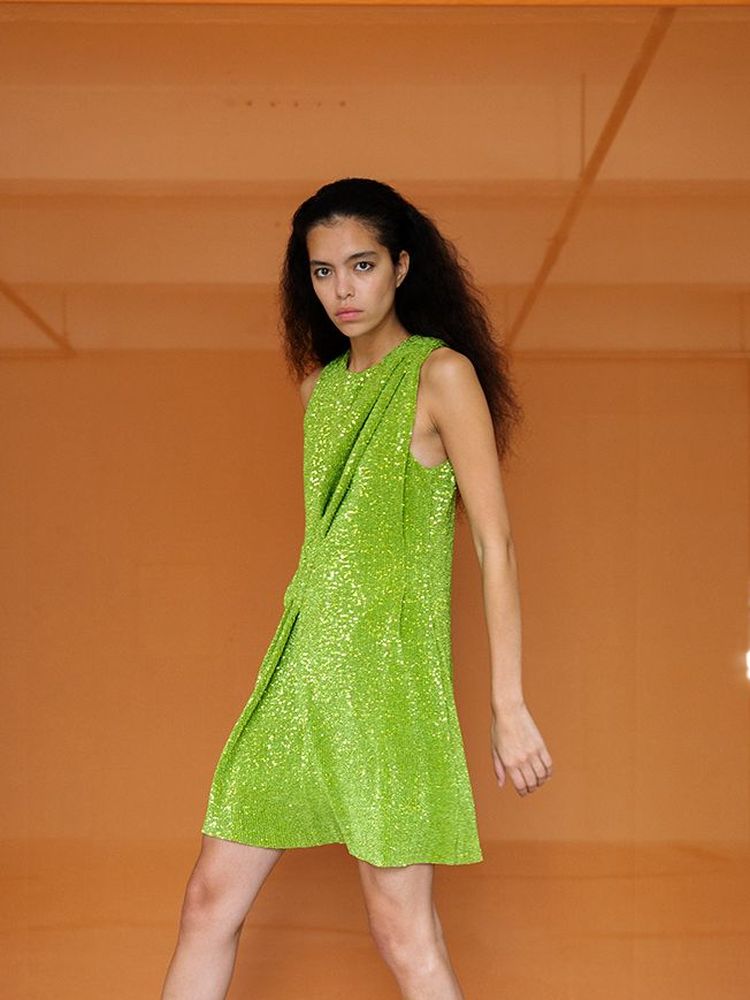 For Stine Goya, the return to the runway has been long-awaited. "I've been really longing to do something physical again and get that immediate response because that you don't get from doing a film that, that you do get from doing a show." Looking back, she remembers the S/S 20 'House of Goya' where the brand embraced Ballroom Culture and the art of Vogueing. The customarily stoic audience burst into applauds and shouted encouragements at the vivacious runway show. "The team and I were standing backstage, and we were almost crying because it was such a beautiful feeling."
Looking towards the future, the designer wants her community – fondly referred to as House of Goya – to embrace the post-pandemic era of dressing up. Seeing the slow shift in fashion from couch-appropriate creations to more dressy alternatives over the last couple of seasons, the perennial designer is thrilled. "It is too boring if all we wear is tracksuits." Instead, she wants her designs to be a talking point. After all, who said you can't wear sequins to the supermarket?
Experience the film below:
Stine Goya presents
How much can we grow
a film by Julianknxx
starring Blod Måne Søndag and music by VARNRABLE
In collaboration with A Vibe Called Tech, Naomi Itkes, Toniah Pedersen and STUDIOKNXX
Show direction and visuals – Julianknxx
Executive producer for Studioknxx – Debo Amon
Technical director for Studioknxx – Patrick Bedeau
Director of Photography – Pablo Rojo
Editor – Harry Deadman
Consultant for Studioknxx – Harris Elliot
Colourist – Olesya Kireeva at ACT3
Stage Producer – Mads Peter Bliddal and Production Services
Makeup provided by M.A.C Cosmetics
Lead make-up artist – Marie Thomsen
Lead hairstylist – Cim Mahony
With support from Dyson