As the world best furniture designers assemble in Milan, we spotlight the must-know Scandi names who will be determine how your interiors look and feel this season
For the curious manufacturer, the ardent curator, the voracious investor, Salone del Mobile is the furniture and accessories fair that gathers global figureheads to present their definitions of interior design.
Originally an event for promoting Italian exports of furnishing and accessories, Salone is now an international showcase presenting companies and brands across luxury fashion, art, interiors, sculptures, architecture and, of course, furniture and accessory design. A special showcase intended to welcome back the global community to the city of Milan, the super Salone for 2021 is being from the 5th to 10th September with presentations, installations and exhibitions dotted around the city.
Here we've rounded up what to expect and who to look out for from the Scandinavian contingent – the new creatives to know, the renowned figurehead relaunches, and the showcases curated by our leading names in design.
Bodil Kjaer for Cassina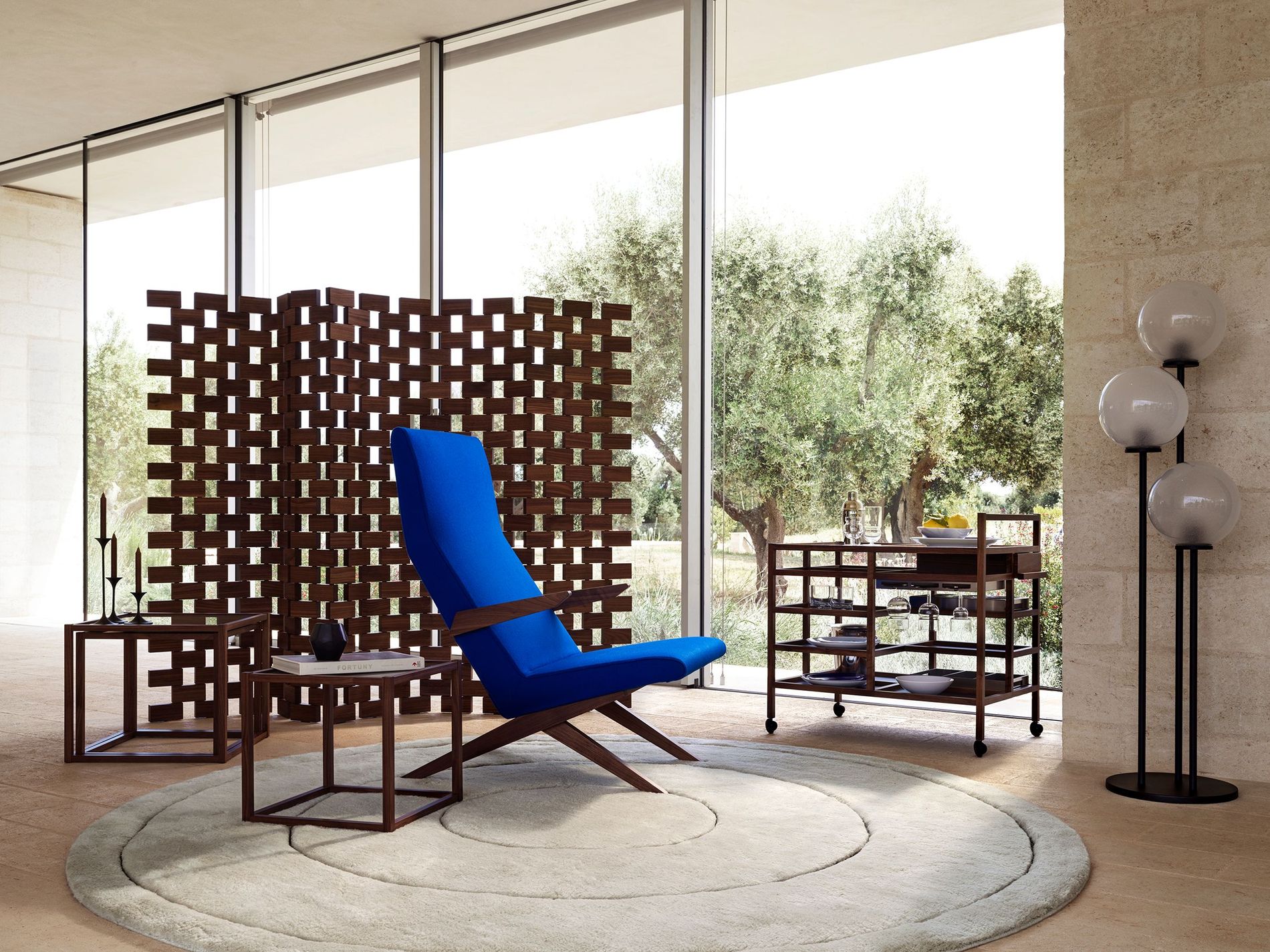 The inimitable, curious and deeply significant Bodil Kjaer is the Danish architect whose influential impact on Danish mid-century design carries forth in her focus on flexible and functional environments.
By designing furniture as architectural elements to resolve specific necessities, she believes in the importance of the user experience as actively involved in the definition and planning of the space. Through this, participation, collaboration and user-friendliness have come to define some of her most significant creations.
For Salone del Mobile, furniture design house Cassina will present three of Kjaer's designs – an armchair, three nesting tables and a trolley – that reflect her consistently thoughtful response to conceiving dynamic and versatile spaces. Now living on the east coast of Jutland, where she continues to teach and research, Bodil's collaboration with Cassina and subsequent participation in this season's Salone del Mobile will mark an important return of an important Danish master.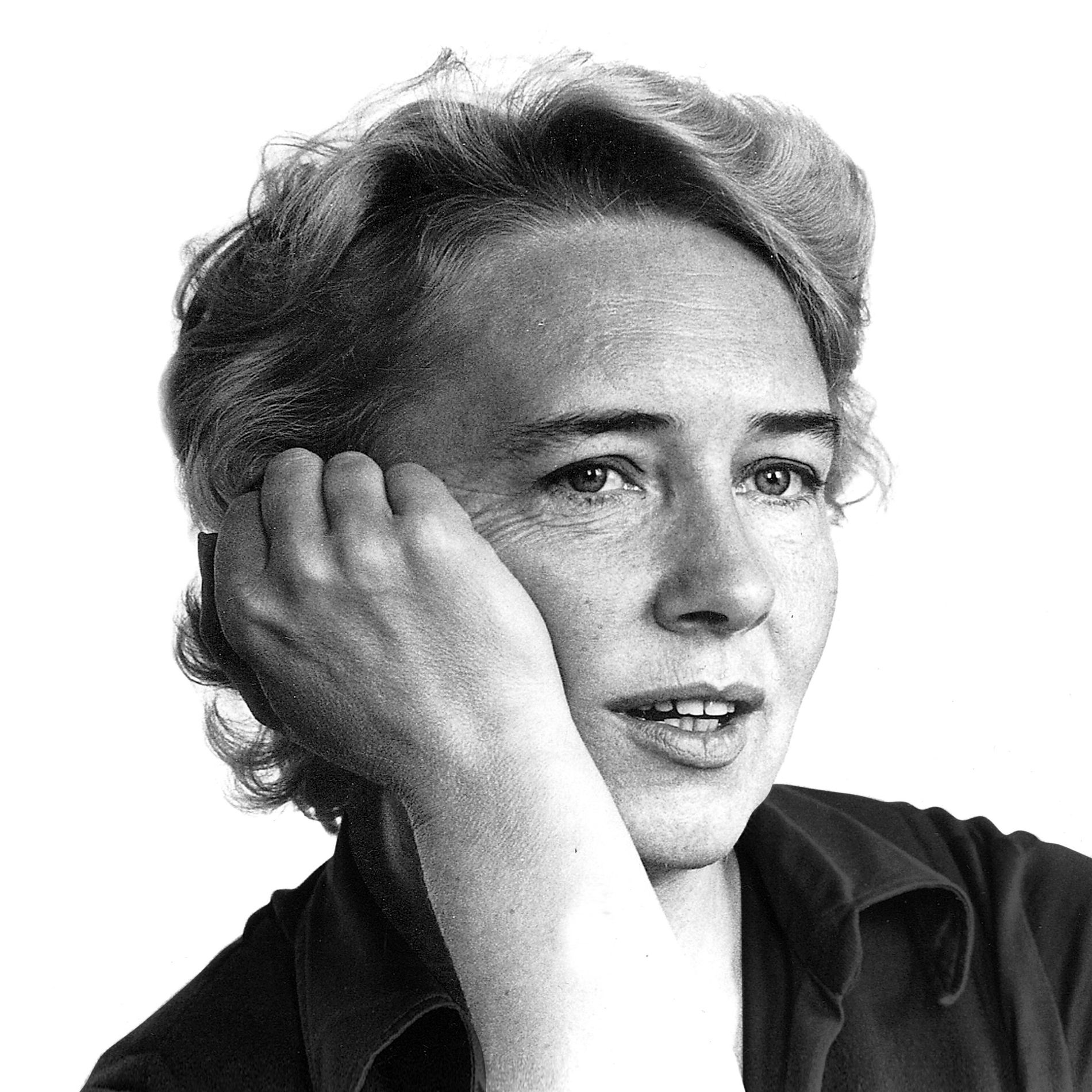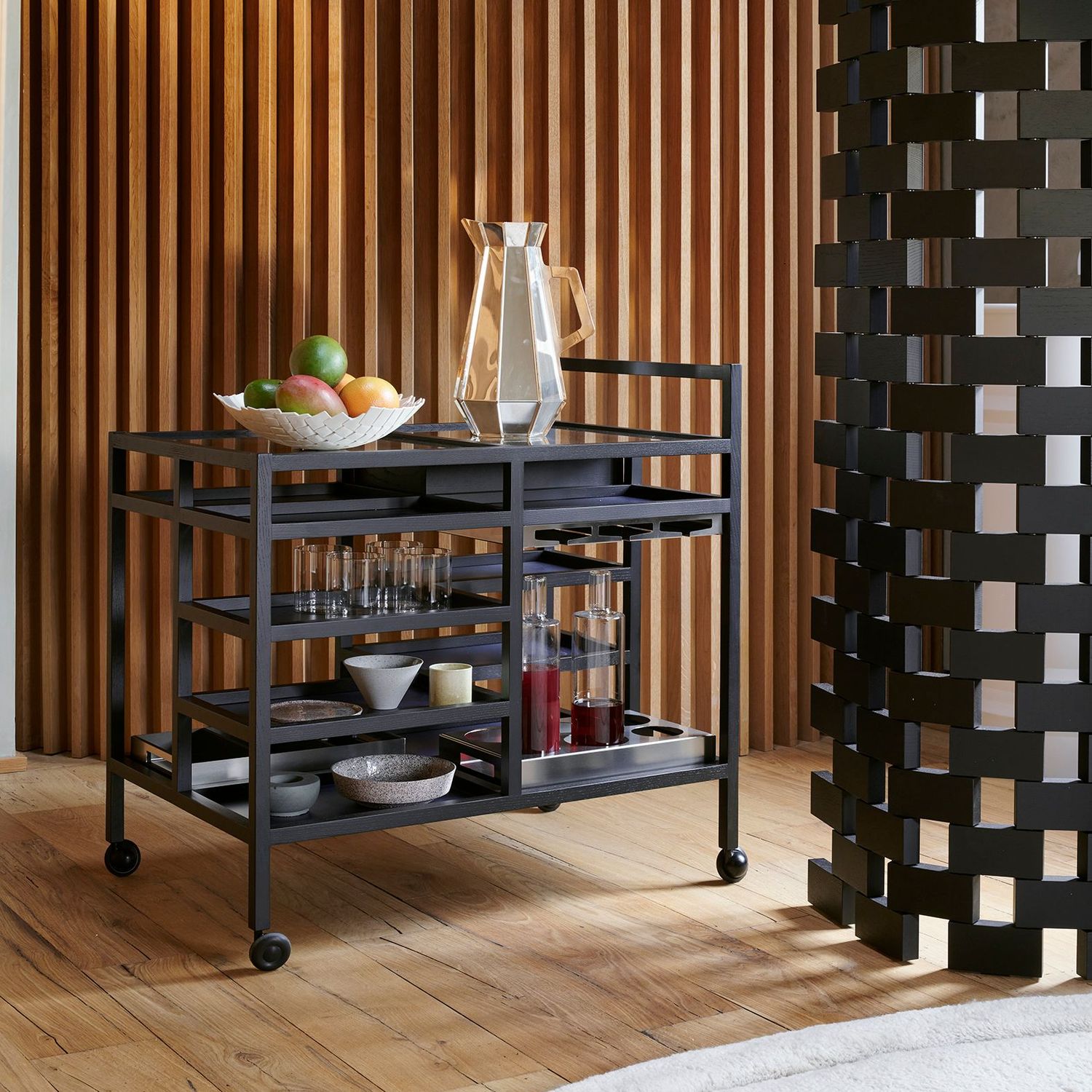 H+O's curated space 'I'll Be Your Mirror'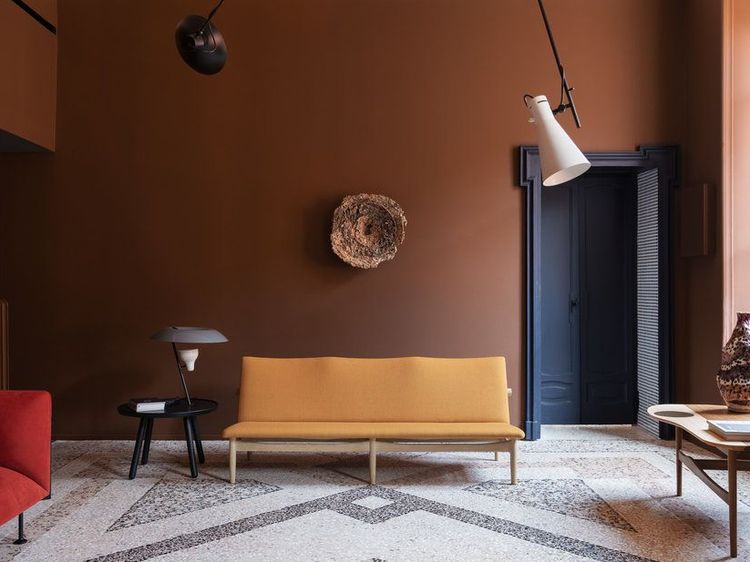 Inviting a selection of design houses that include a strong Nordic representation from the likes of House of Finn Juhl, &Drape to Atelier Areti, the exhibition 'I'll Be Your Mirror' is curated by the creative directors and founders of H+O, Josephine Akvama Hoffmeyer and Elisa Ossino.
Josephine and Elisa founded H+O as a multidisciplinary company focusing on exploring new ways of contemporary living. Choosing to approach the fields of interiors and design with contrast and sensuality, H+O will bring together a selection of Nordic visionaries to present a curation of spatial interaction of a range of objects and custom furniture dedicated to the mirror.
Sofie Østerby for Fredericia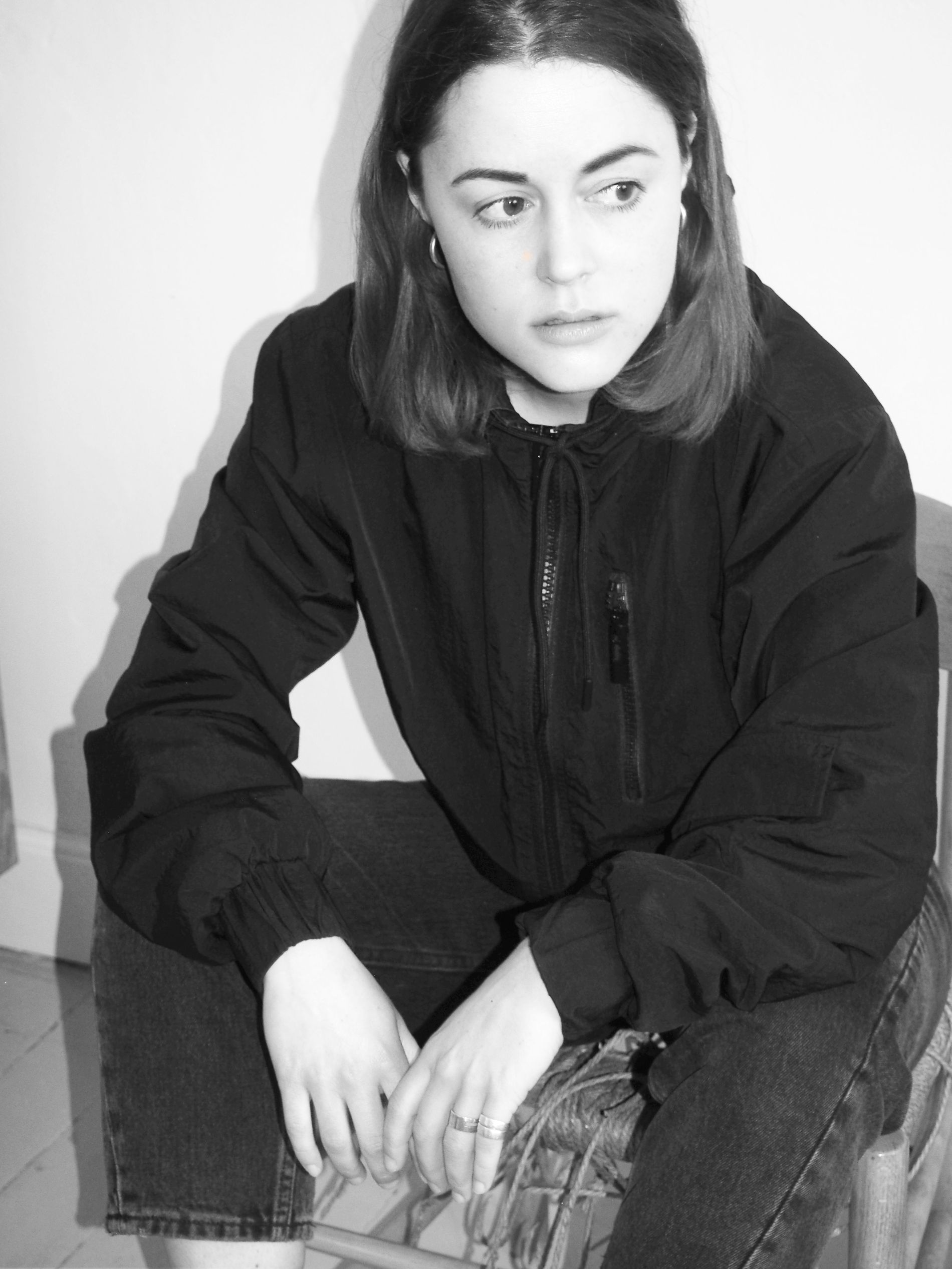 Sofie Østerby is a raising star on the design circuit.
Sofie Østerby is the Danish designer cultivating an intuitive balance between material presence and shape. Relying on traditional crafting techniques while using both natural and industrial materials, Sofie looks to imbue a unique corporeality into all her designs. Seeing the beauty in the imperfect, Sofie works in a way where the individual characters and irregularities of material is shown, leaving traces from the manufacturing process as part of the final expression.
Having launched her 'Hydra Vase' and 'Locus Bowl' with Danish design house Fredericia, the balance of young voice against established design leader sees an opportunity for new dialogues in design to emerge.
Speaking on the importance of bringing new voices to the international foreground, Sofie notes: "Of course I find it important to show my works both nationally and internationally. This is where the pieces come to life. In the interaction with different people and surroundings. But Salone del Mobile is always something special since talented people from all over the world gather in one place. There is a professional but also playful energy at concentrated creative hotspots like this that help bring out the qualities of the exhibited works."
Hem's collaboration with Sabine Marcelis and Faye Toogood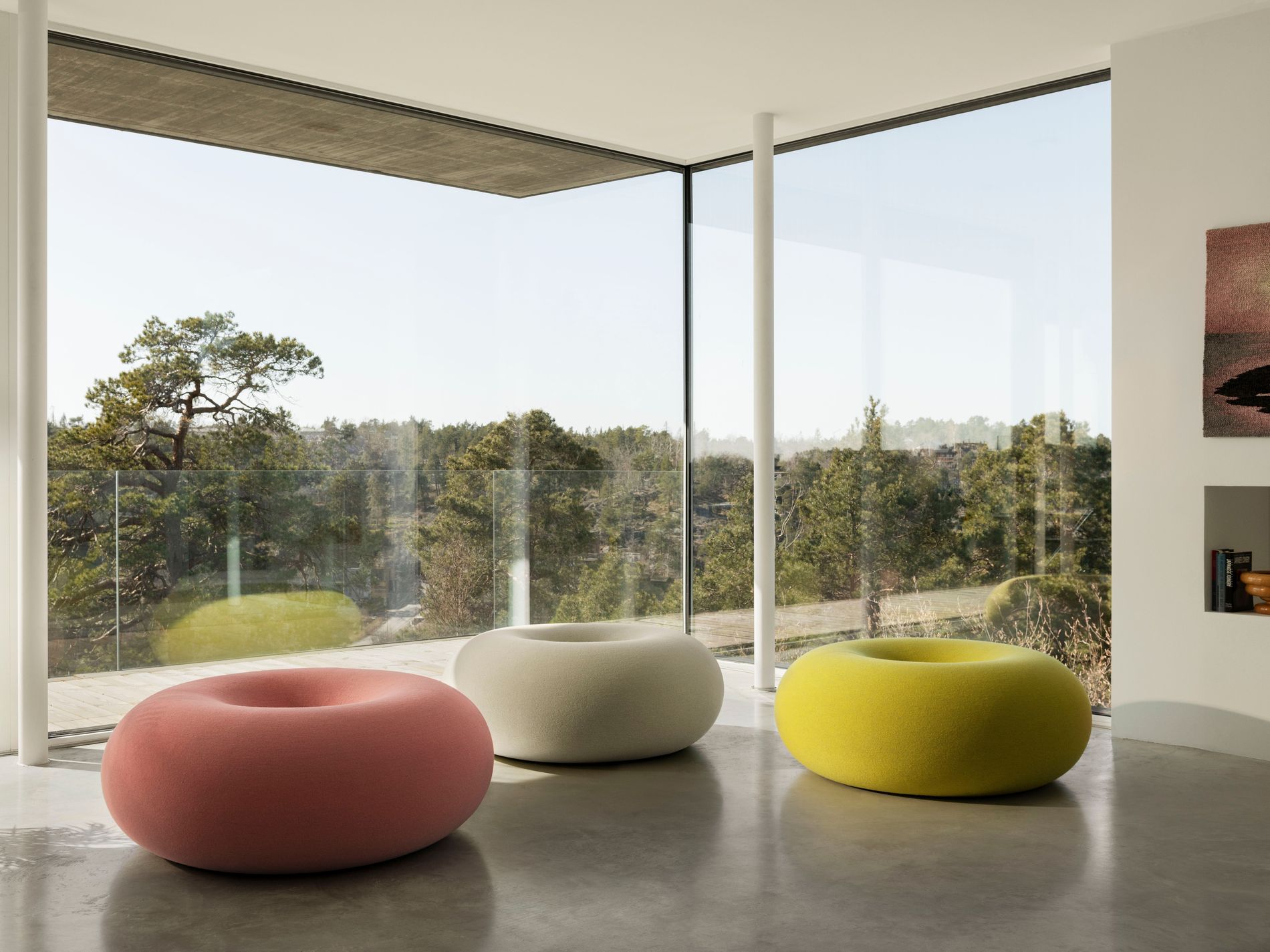 The Puffy Ottoman by Hem.
The Stockholm-based design brand Hem is dedicated to progressive thinking, in order to inspire the creative community through collaboration, experimentation and innovation. Choosing to collaborate with designers whose work reflects unique perspectives and can hold the power to inspire conversation, Hem latest collaborations is with artist Sabine Marcelis and fashion designer Faye Toogood.
With the exhibition being the first physical introduction of the 'Boa Pouf' by Marcelis, it will mark the designer's first entrance into soft form furniture design. Having collaborated with Faye Toogood prior, through the extremely successful launch of the 'Puffy Lounge Chair', the exhibition will be showcasing the new 'Stump Table' collection and the accompaniment to the 'Puffy Lounge Chair' – the 'Puffy Ottoman'.
With its rise and rise of supremely forthright and celebrated visions of what design can encompass – with both designers laterally exploring the planes of art, fashion, design and architecture – the Hem showcase will only further emphasise how these two design superstars continue to cultivate new spatial codes.
Birgitte Madsen and SolidNature's 'Surplus' project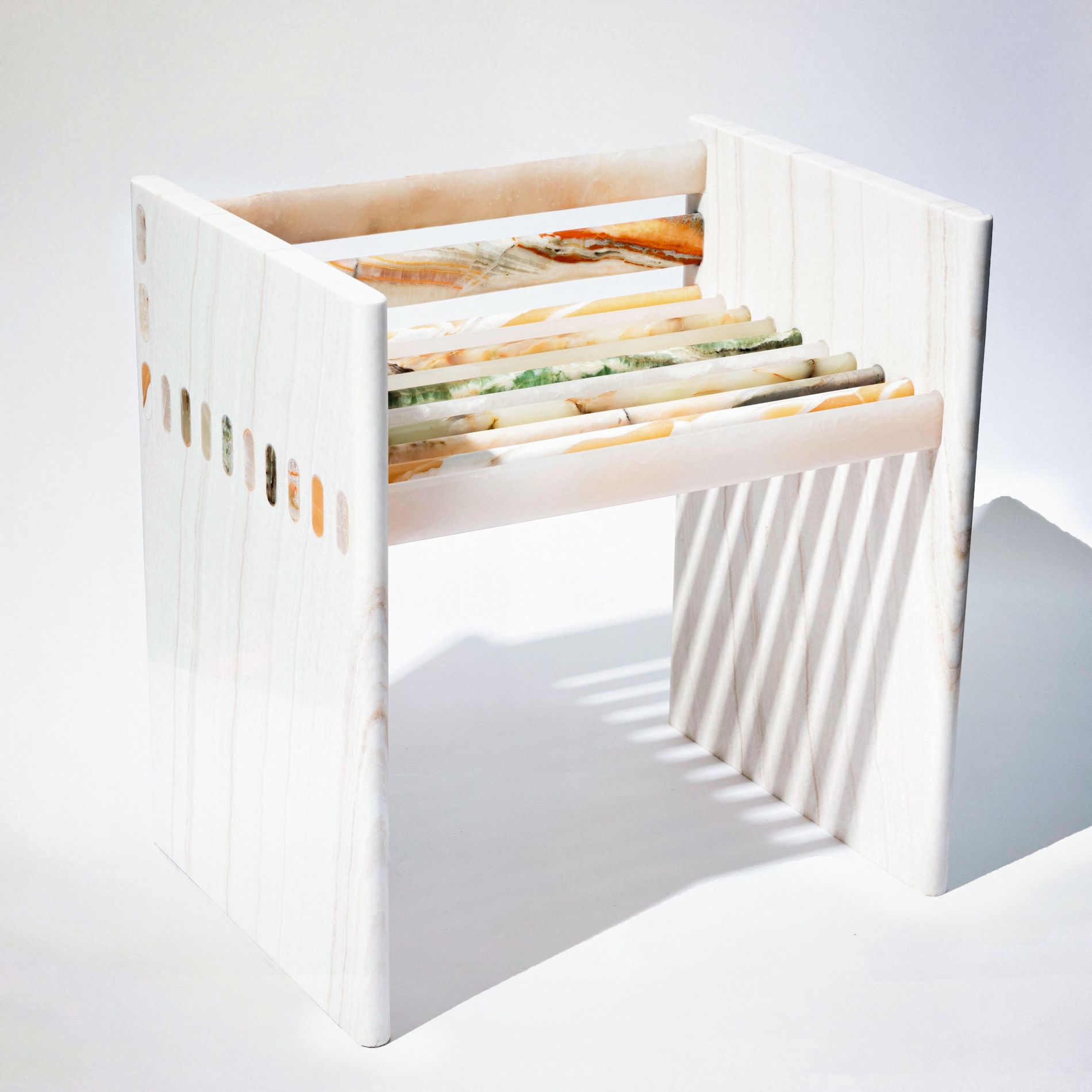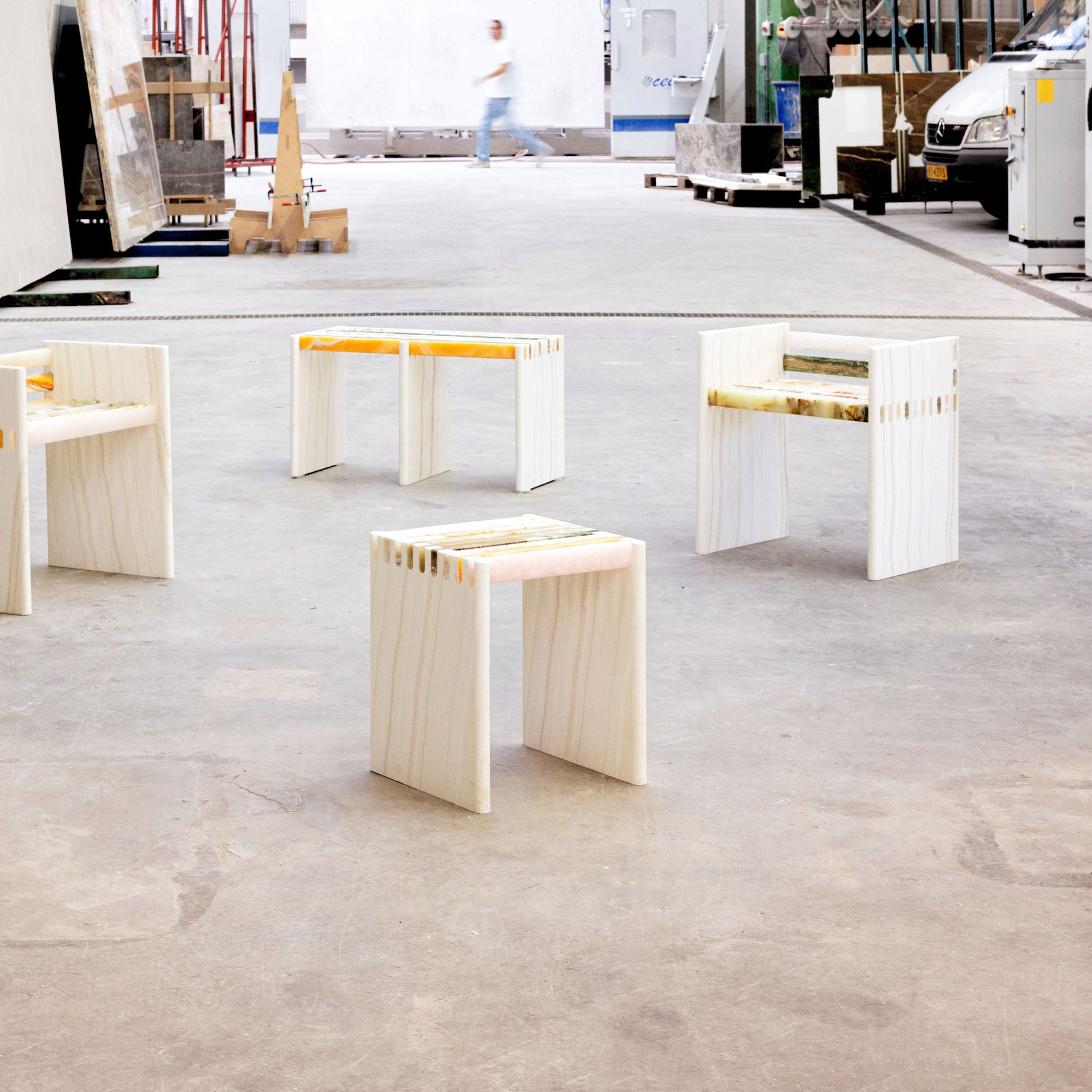 As part of curator Rossana Orlandi's exhibition showcase 'TrashFormation Village', Danish artist and designer Birgitte Madsen is presenting a new series crafted with natural stone design firm SolidNature. Finding common ground in a dedication to understanding materials and learning their properties, the pair created an eight-part series called 'Surplus'. It encompasses three scalable furniture pieces and five sculptures all created entirely from surplus stone and offcuts.
Birgitte Due Madsen's work has always evolved around craftmanship and quality, with her works characterised by a subtle, poetic colour scheme, tactile textures, and a strict, playful geometry. Through an autonomous and unpretentious approach, the collaboration with SolidNature has allowed for a departure from both parties' traditional mindsets and in turn allowed for a mutual appreciation of what the future of sustainable design could look like.
Created with the support of Studio Mirko Musmeci and the Danish Embassy in Rome, the works are one to visit as part of ReformationTrash Village's wider celebration of how discarded materials can be transformed into design pieces through a journey towards sustainability, responsibility and emotional connection.