While the real Anna Delvey probably never wore Saks Potts, seeing the Foxy in Inventing Anna feels exactly right
Three and a half hours into my Inventing Anna binge, I spotted something deliciously familiar: a Saks Potts coat. Not just any coat, mind you, but the Danish brand's signature 'Foxy' in forest green. Buttery lamb leather, fluffy cuffs and collar, cinched at the waist. The show's titular Anna, portrayed by Julia Garner, is wearing it to a meeting at a banker in which she'll boldly ask for several million dollars against a trust fund that doesn't exist.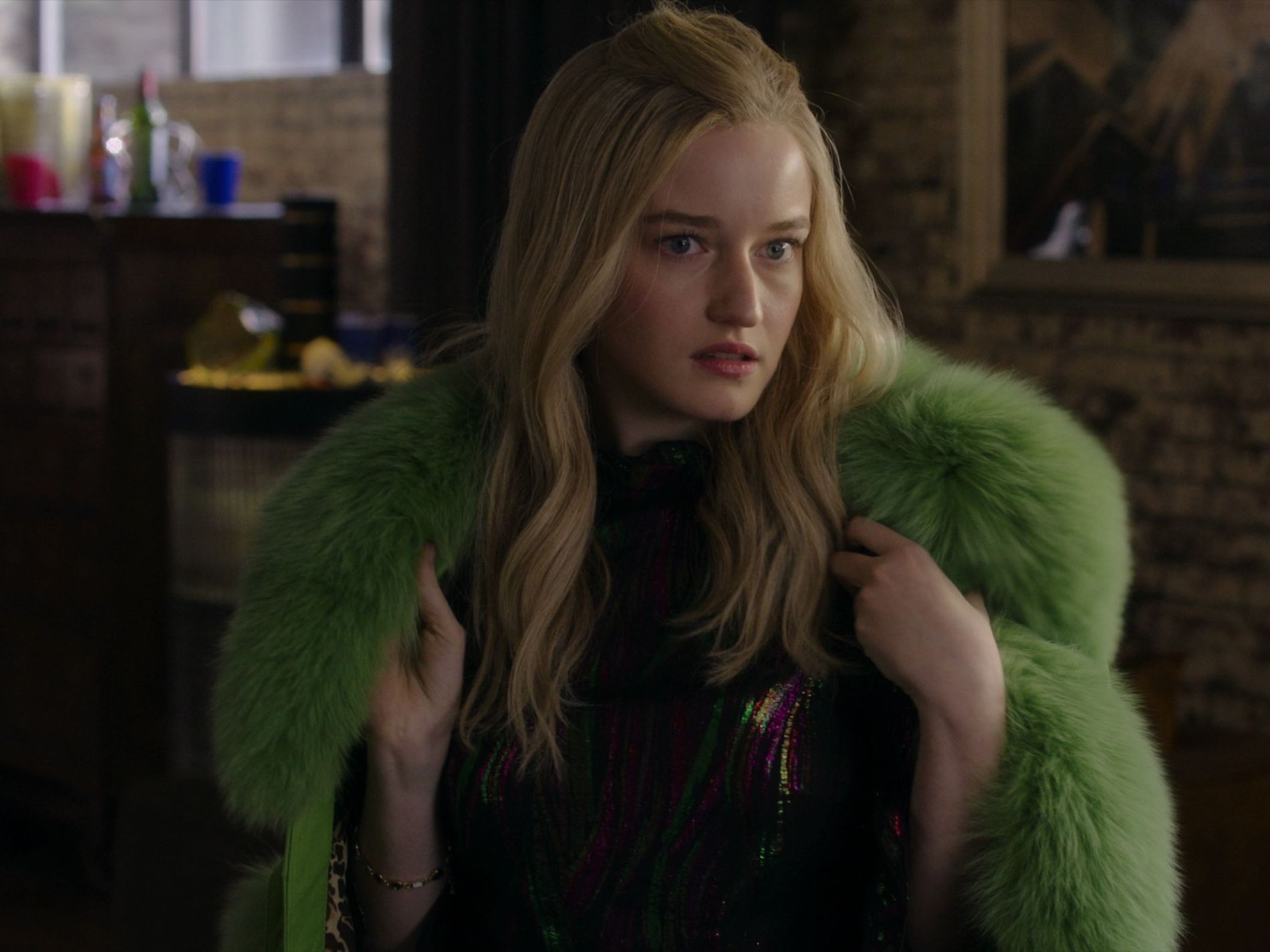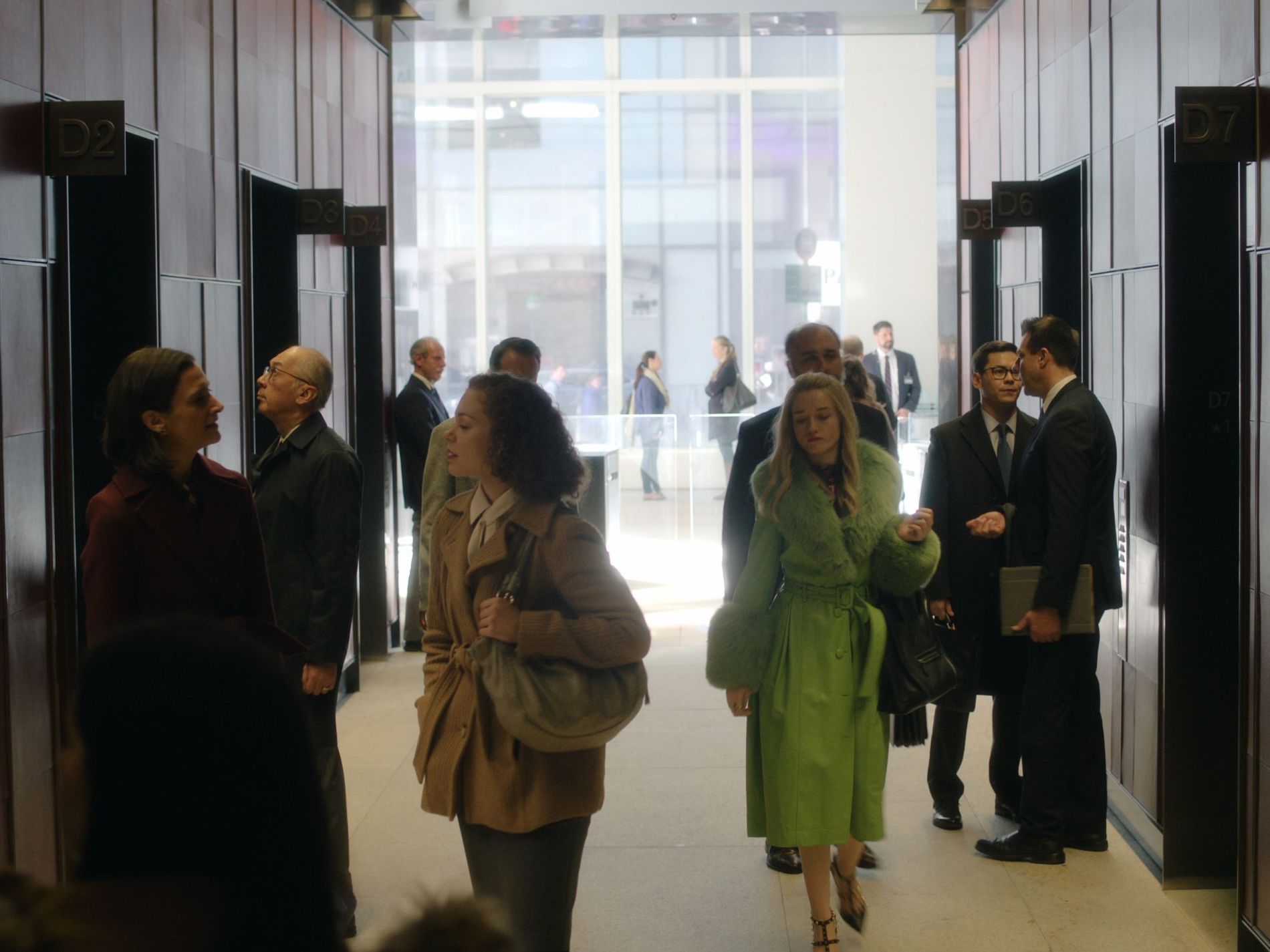 Based on a New York Magazine story that lit the internet on fire, Inventing Anna, which landed a few days ago on Netflix, tells the mostly-true story of Anna Sorokin, a Russian woman posing as a German billionaire socialite named Anna Delvey. Armed with an unplaceable accent and sheer bravado, Delvey convinces New York society – not to mention a slew of high-level bankers – that she's the real deal, scamming and stealing hundreds of thousands of dollars worth of goods and services from banks, hotels and her so-called friends in the process.
Key to Anna's con was her wardrobe. From the Balenciaga Motorcycle bag to the Celine frames, Anna always looked the part – effortlessly put together, armed with items that (loudly) whispered 'wealth'. Even her courtroom looks, dutifully documented by @annadelveycourtlooks, were iconic.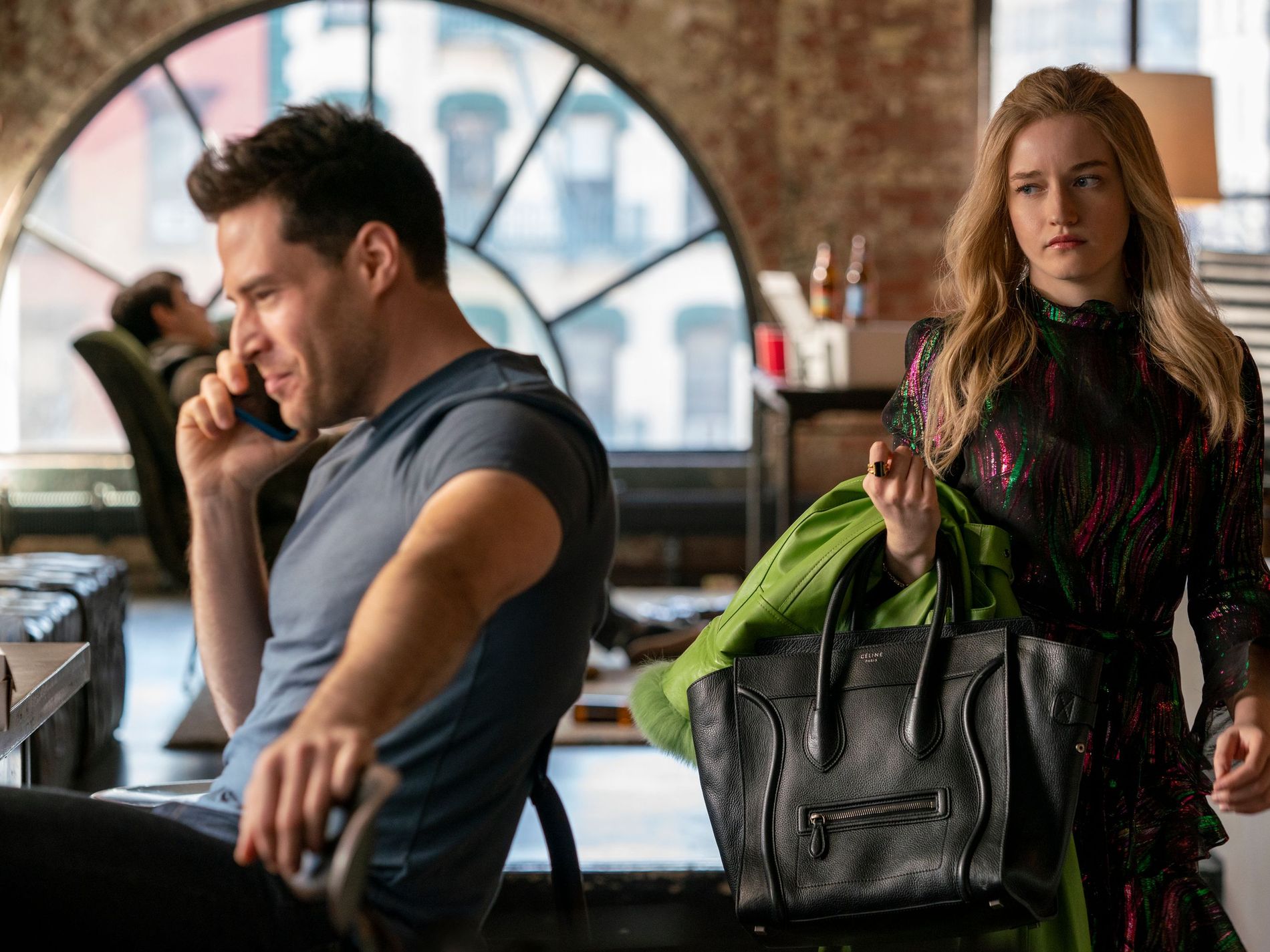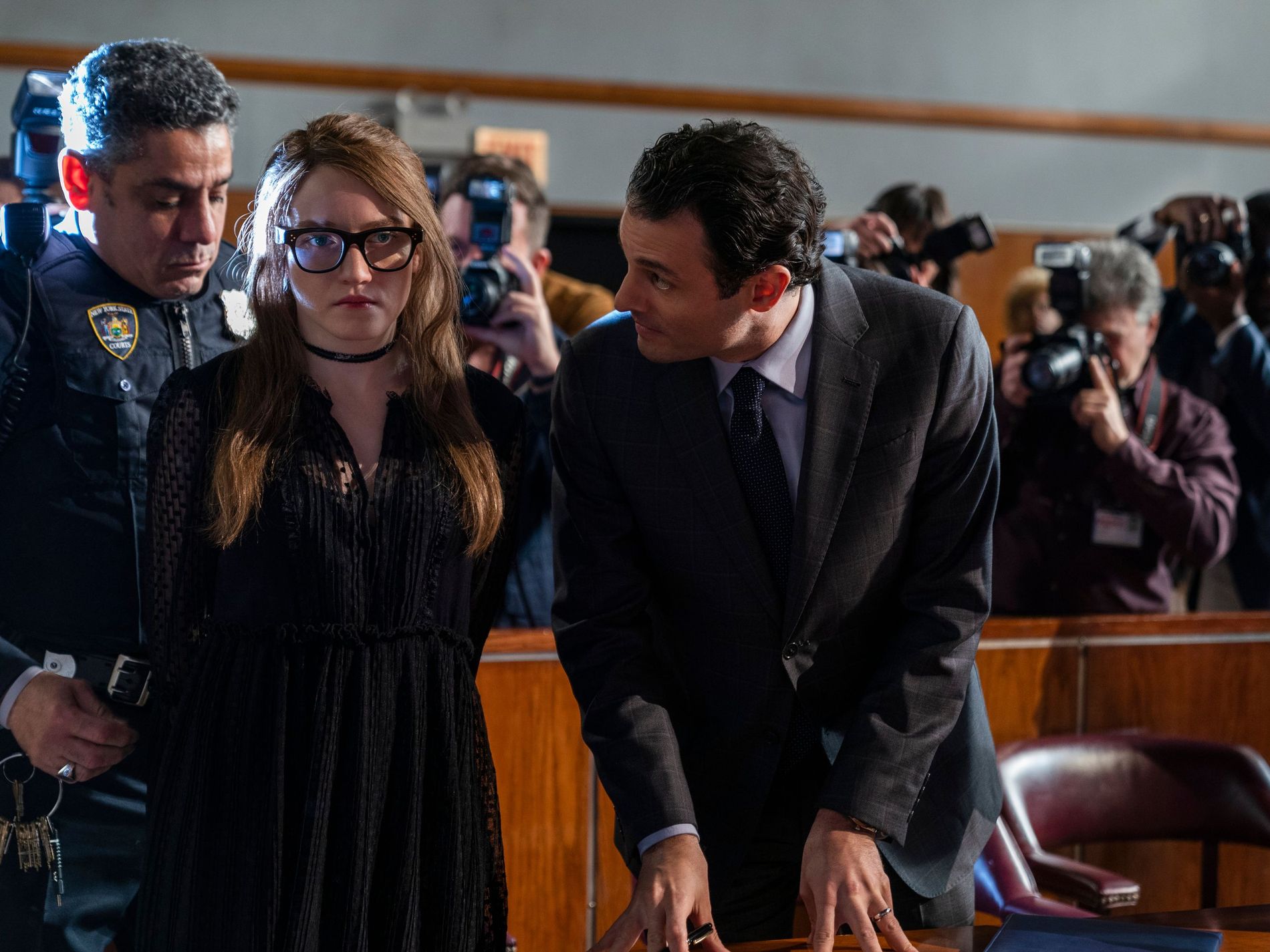 In Inventing Anna, costume designer Lyn Paolo totally nails Anna's wardrobe. Many items are culled directly from Anna's instagram and party photos of her out and about. The second-skin Alaïa cocktail dress or go-to shrunken black bomber jacket, for instance. Others are clever approximations – on-point items a budding would-be socialite would gravitate towards. Which brings us to that Saks Potts coat.
The ultimate "it-girl" coat of the late 2010s (and still available for purchase via the brand's "timeless" section), it tracks that Anna would get her paws on a Foxy (purchased using someone else's credit card, natch). While it's virtually impossible that Anna wore Saks Potts IRL – she was "active" in New York from 2014 until her arrest in 2017 and the Saks Potts Foxy didn't become a thing until 2018 – the sentiment is correct. This is a glamorous coat for girls in-the-know. A coat that indicates the wearer has €1,610 to spend on statement outerwear they'll probably only pull out of the closet from time to time.
Of course the show's Anna pairs her Foxy with Valentino Rockstud pumps, another must-have of the mid aughts. And, of course, Anna's Foxy is green – the colour of money.