Our film Archipelago captured in the December-January issue tells an authentic love story expressed through movement
On the granite shores of the Swedish archipelago, under an overcast sky, a couple explores the tangled nuances of a passionate love story, in which adoration can easily give way to disdain. Our lyrical tale is depicted by dancers Marion Barbeau and Simone Le Borgne, who, dressed in sculptural silhouettes adorned with stripes and florals, portray two lovers at a crossroads. Accompanied by a short film, made exclusively for Vogue Scandinavia, these cinematic stills tell a tale of romance as old as time.
Vogue Scandinavia
Malaika Holmén - Dec-Jan Issue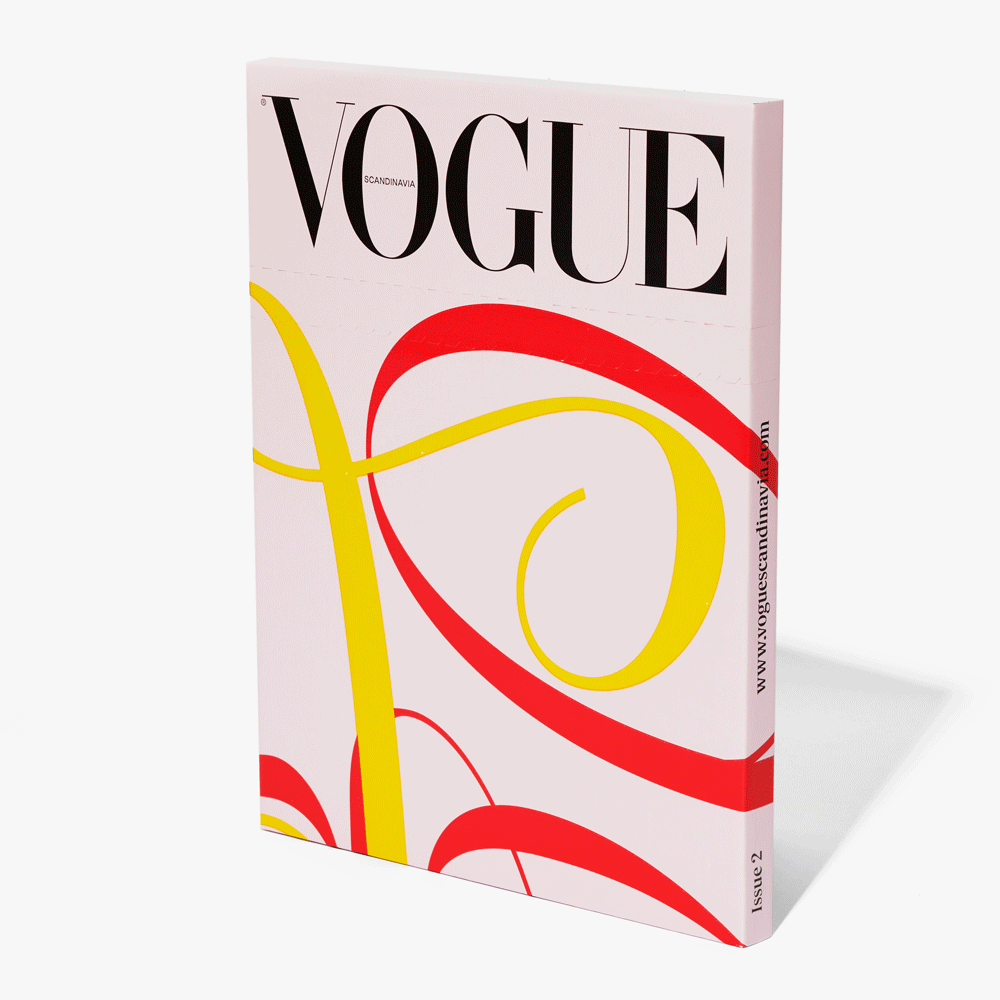 Bobbing along in a small boat, a couple rows towards a desolate shore. Water beats against the reed and rock - grey, reflecting from the sky – while moss clad cliffs and towering trees dot the island further inland from the shore. The landscape, although windswept and solitary, exudes calm – characteristic of Swedish coasts. As they arrive at the rocky shoreline, this eerie stillness surrounds the couple . They disembark to explore the island's untouched beauty. This is the setting of Vogue Scandinavia's short film Archipelago, a lyrical narrative detailing the many nuances of a realistic love story.
Watch Archipelago:
The stars of the film, dancers Marion Barbeau and Simon Le Borgne of the Paris Opera Ballet, explain how they managed to tell a story without a single spoken line. "I think dance is like music; it expresses emotion beyond words," says Le Borgne. This is the reason why director Emir Eralp opted to work with dance in his film; as an art form, it has a way of pushing beyond the literal, expressing emotions that are hard to verbalise in the subtle movement of an arm or leg.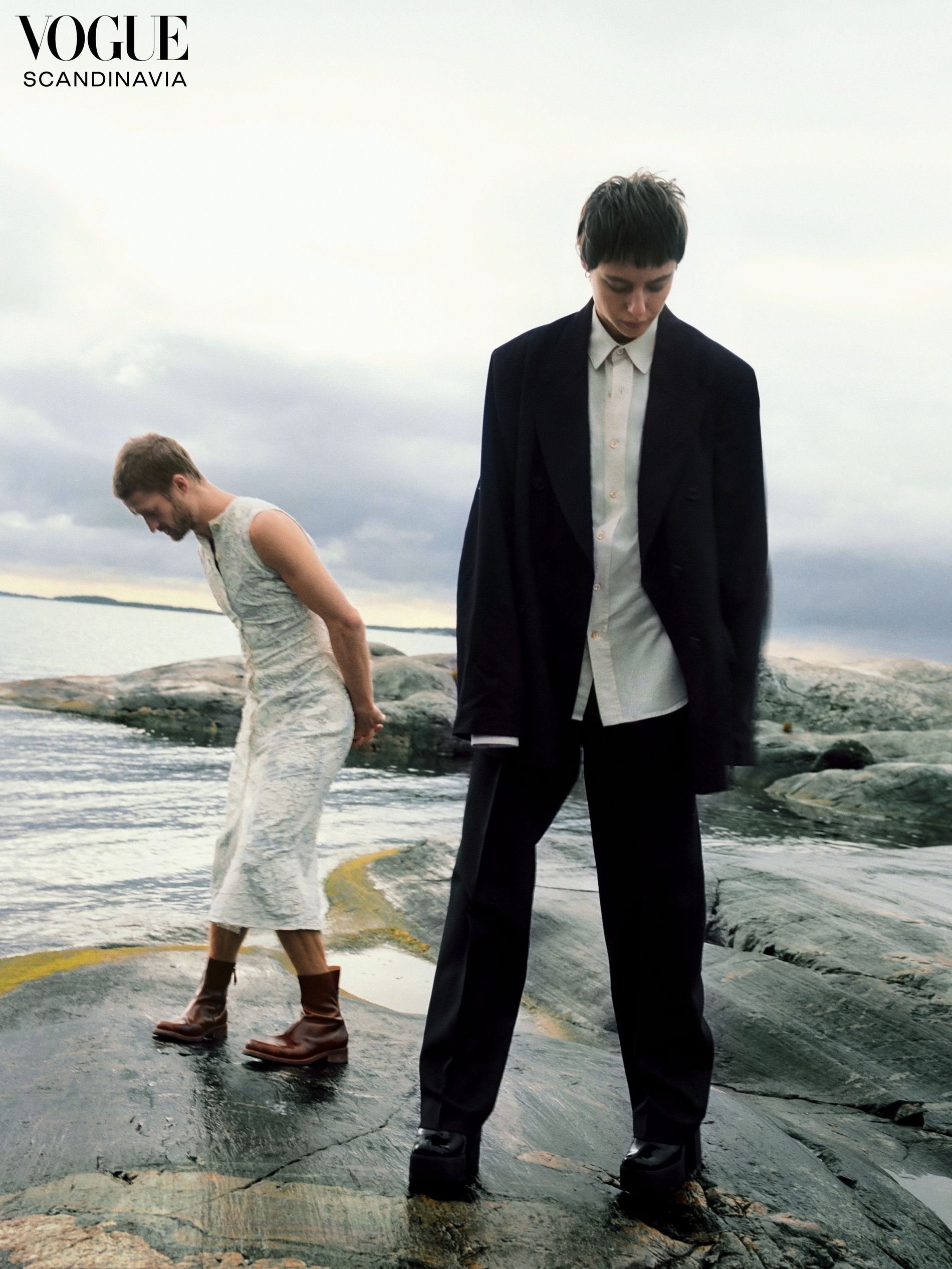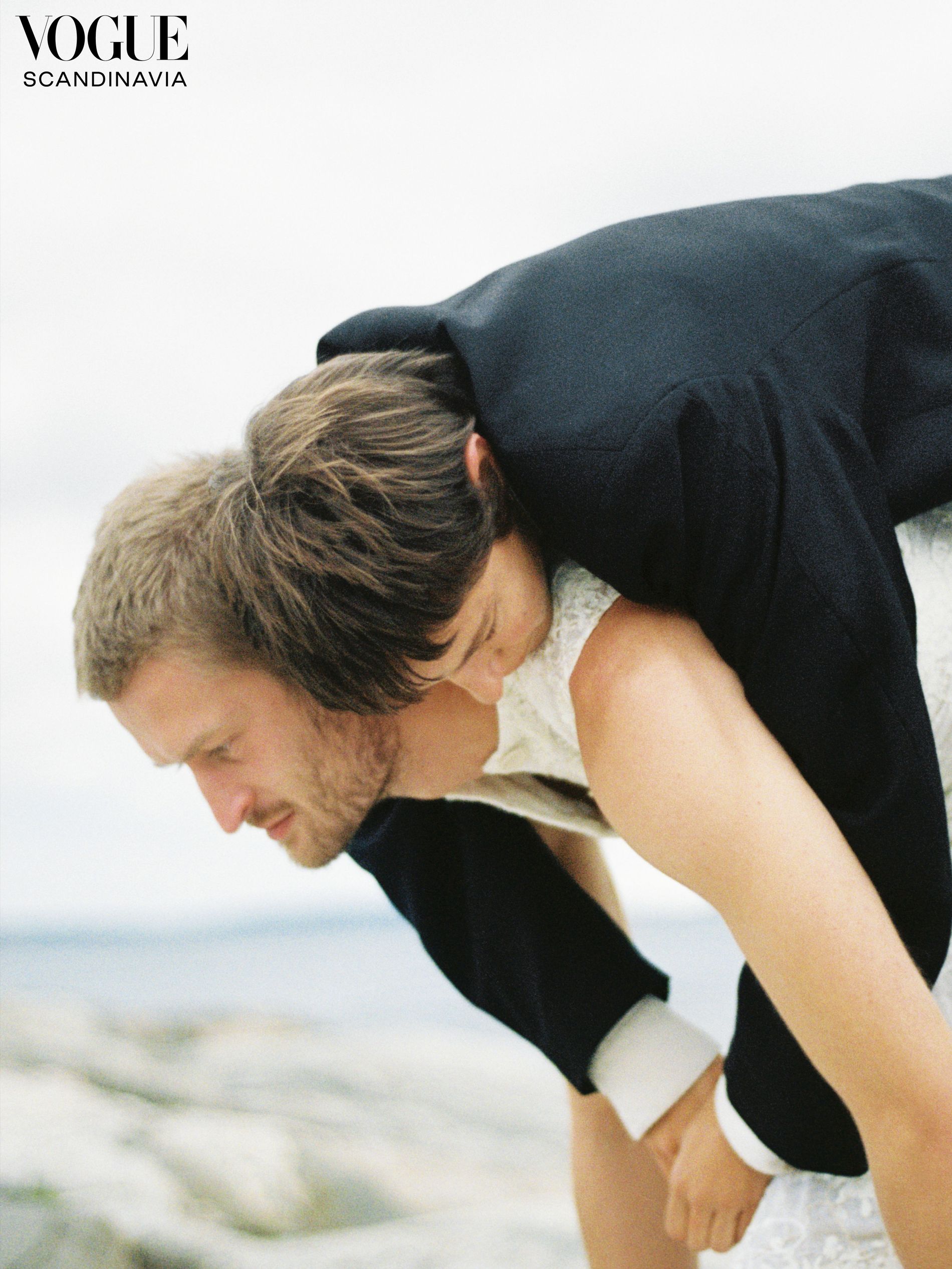 While preparing for the film – and during the production – the dancers enjoyed working at a different tempo than the one to which they're accustomed. As Barbeau points out, it was more of a sprint than a marathon. "We normally spend a lot of time rehearsing before we go on stage," she says. "But with the camera and Emir, it was so efficient and quick. Most of the time, all it took was a single shot. It was spontaneous."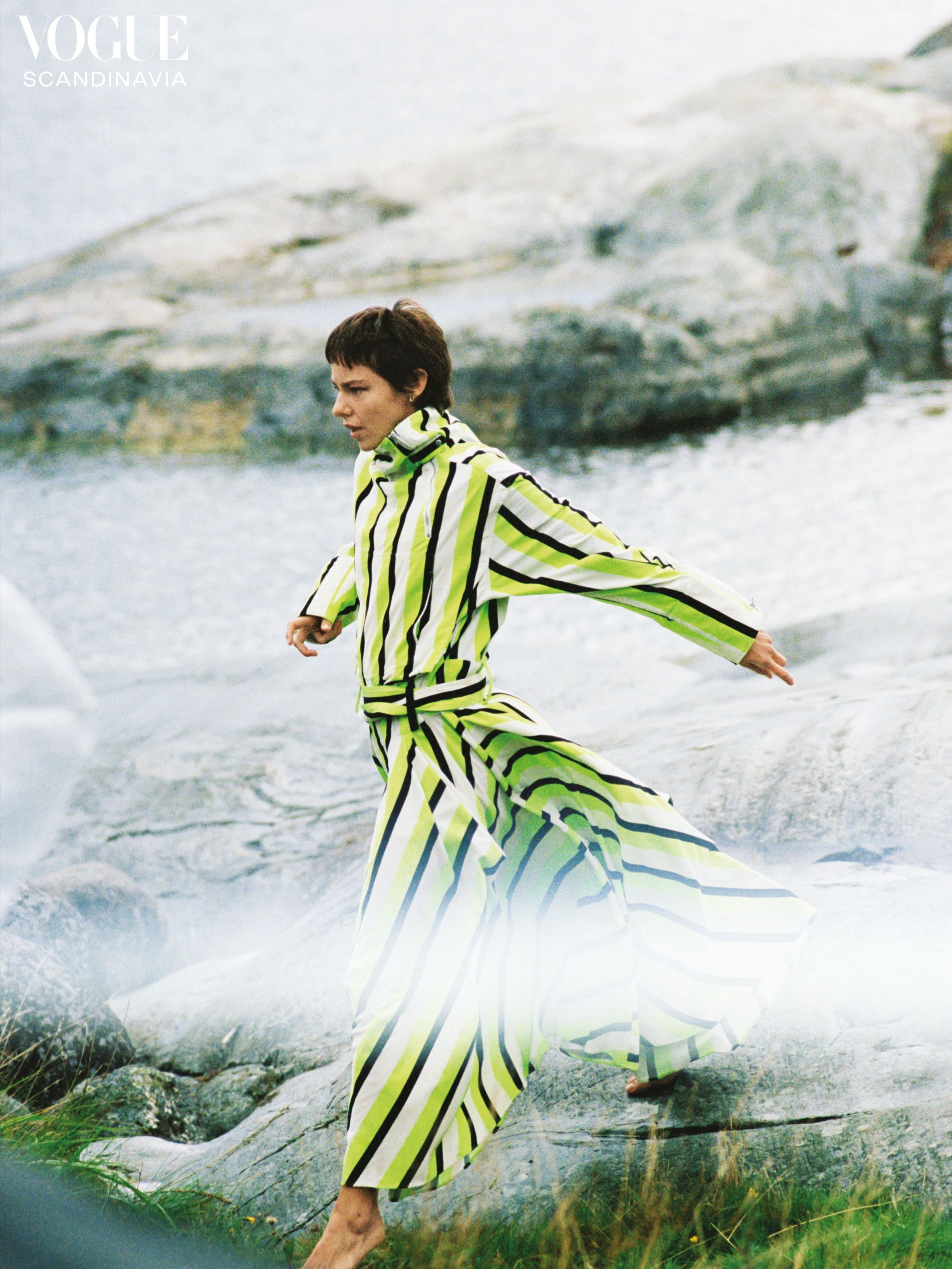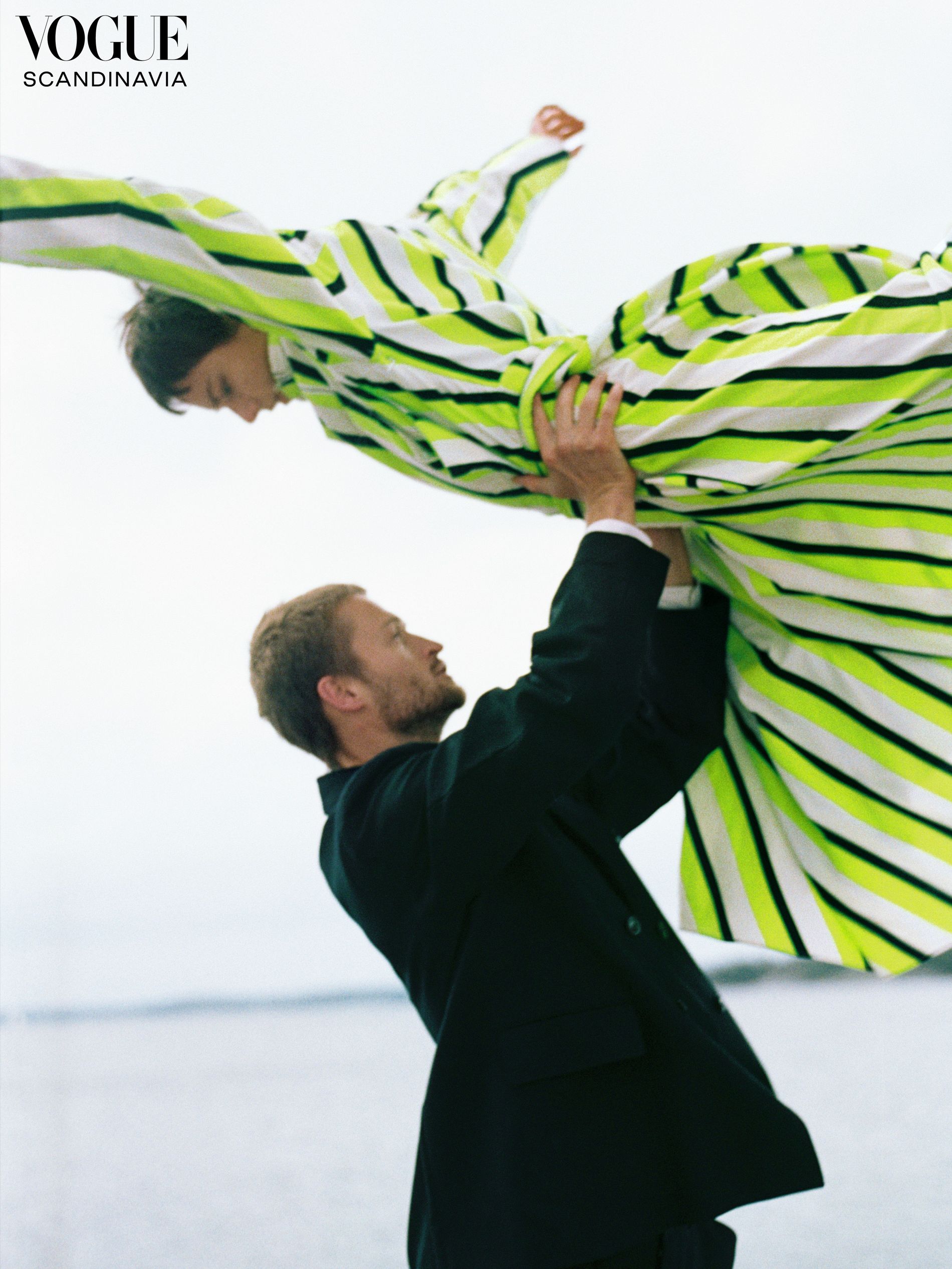 In addition to the fleeting nature of the project, the unusual setting set new obstacles for Barbeau and Le Borgne to tackle. After all, dancing across craggy cliffs and over heavy undergrowth is somewhat different to the slick floor of the Opera. "We had worked on some of the movements beforehand, but a lot of it was improvisation," explains Le Borgne. "Then some of the styling was quite hard to move in, but it was also interesting to think about how to make the clothes come to life," says Barbeau.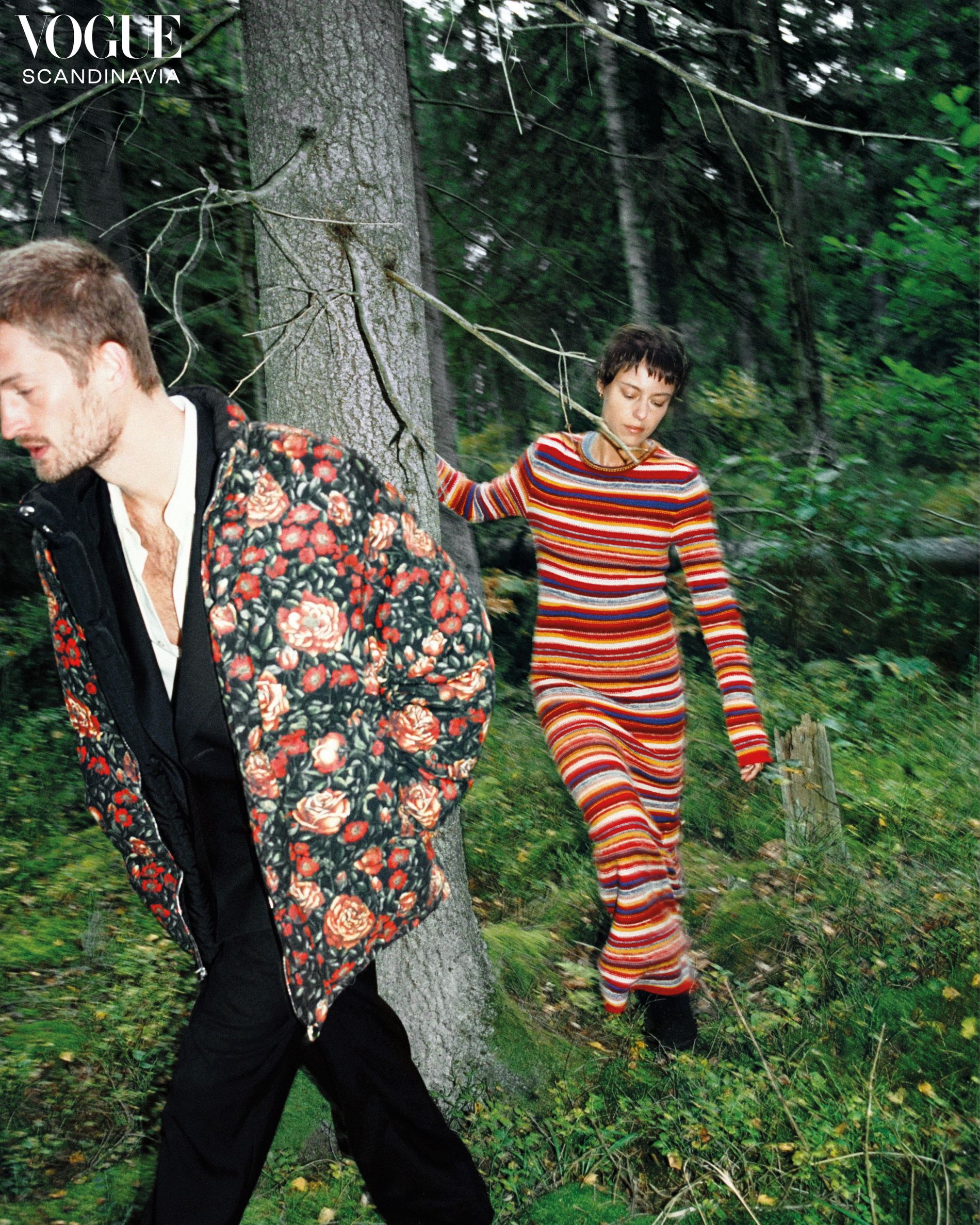 From left to right : Corduroy puffer jacket, €995. Kenzo. Wool blazer, €520, Cotton shirt, worn underneath, €210, Wool trousers, €340. All Our Legacy. Cashmere knitted dress, €1,490. Chloé. Photo: Isak Berglund Mattson-Mårn
"My favourite was the big Kenzo dress." The green and white striped number was part of the big lift depicted in the still image found here – a dramatic moment integral to the story. The flowing dress could have its very own acting credit. The styling overall was noteworthy. Throughout the story, the looks are all carefully selected to reflect the emotions prevalent in the corresponding scenes.
In the last moments, for instance, our couple swap outfits, their roles suddenly reversed. Effectively, they finally come to an understanding as they – in a manner of speaking – walk a mile in each other's shoes. Le Borgne wears a floral buttoned dress and Barbeau a sharply tailored suit. It doubles as a representation of the dissolution of traditional gender lines in fashion.
Although they are classically trained ballet dancers, in this project, Barbeau and Le Borgne opted for modern dance to portray the story – a genre that came along in part as a rebellion against the traditional, more highly technical forms of dance such as ballet. It strives to connect the mind and the body through fluid dance movements while focusing on spontaneity and self- expression. Sudden bursts of energy – lifts and acrobatics - are vital to the narrative. It voices the complex emotions of a couple in turmoil. Emotions that are often hard to articulate.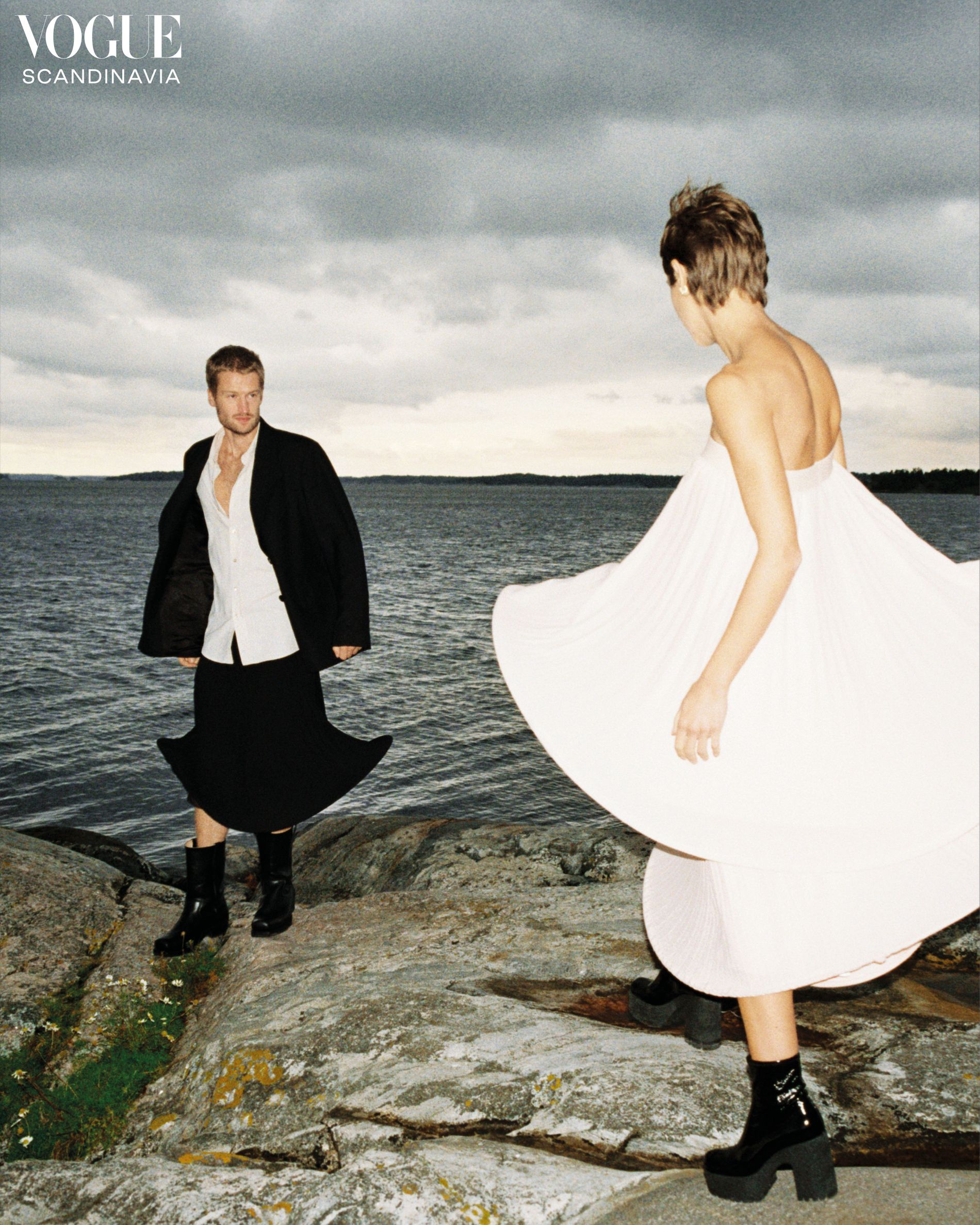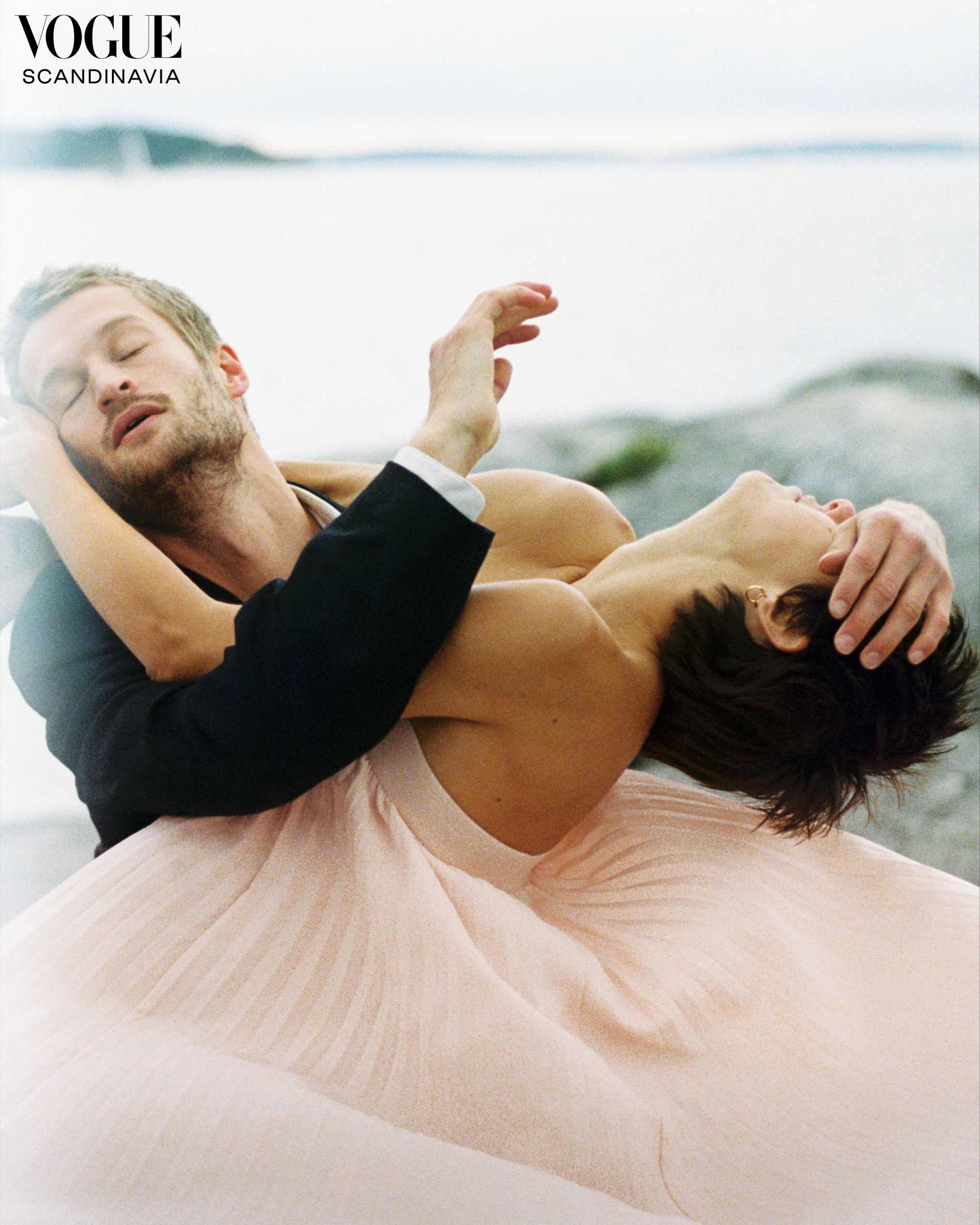 The story portrayed on screen is personal to the dancers. As a former couple who've decided to part ways, they can relate to the narrative they perform. "It's pretty personal. I'm not so much about the abstract, but really about the organic," says Le Borgne. "We've worked a lot together, and we knew the subject quite well," Barbeau expands. As art imitates life, the former couple manages to convey an authentic interpretation of the complicated story. Dancing over cliffs and undergrowth, in a tug of war. Coming apart and reuniting. Really, it is a story of the fickleness of feelings and the thin line we tread between love and hate.
In the final image, however, Barbeau's chin tenderly rests on Le Borgne's shoulder. Wearing each other's clothes, they have reunited again, and perhaps – even with the story's many twists and turns, fights and arguments, push and pull – it comes to a conclusion that sometimes love conquers all.
Photographer: Isak Berglund
Stylist: Tereza Ortiz
Hair: Josefin Gligic
Make up: Kristina Kullenberg
Set Design: Aron Heinemann
Casting: Ortiz Castins
Models: Marion Barbeau, Simon Le Borgne
Photographer Assistant: Martin Simonic
Stylist Assistant: Theresa Elise Nøsen Opoku
Set Design Assistant: Line Bjurman