Enjoy the great outdoors in these open air museums.
The need to spend time in the great outdoors has long been ingrained in our psyche. The Swedish concept of friluftsliv, or open-air living, encompasses everything from forest hikes to relaxing with friends at a lakeside sauna. Given this, it's perhaps unsurprising that the Nordics are renowned for our outdoor museums. Here, we've rounded up the most striking open-air pieces to see, in 2021 and beyond.
Louisiana Museum, Humlebæk, Denmark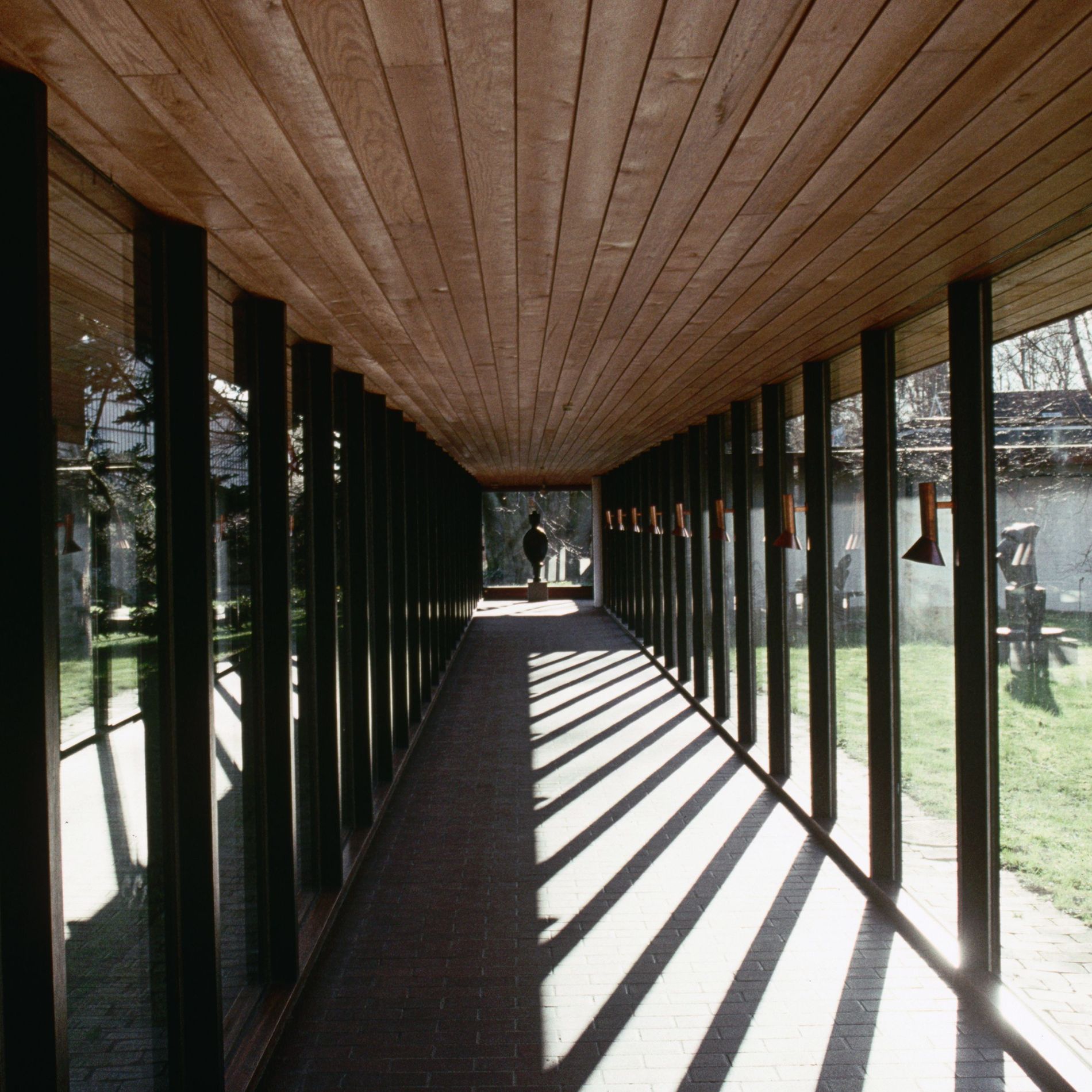 Photo: Getty
Located just outside Copenhagen on the shore of the Sound, the Louisiana Museum is world-famous for its sculpture park, which showcases works by internationally renowned artists from Alexander Calder and Joan Miró to Henry Moore and Max Ernst. The museum itself, designed by Vilhem Wohlert and Jørgen Bo, is also recognised as a milestone in modern Danish architecture for the way it connects the art to the landscape.
The Moderna Museet, Stockholm, Sweden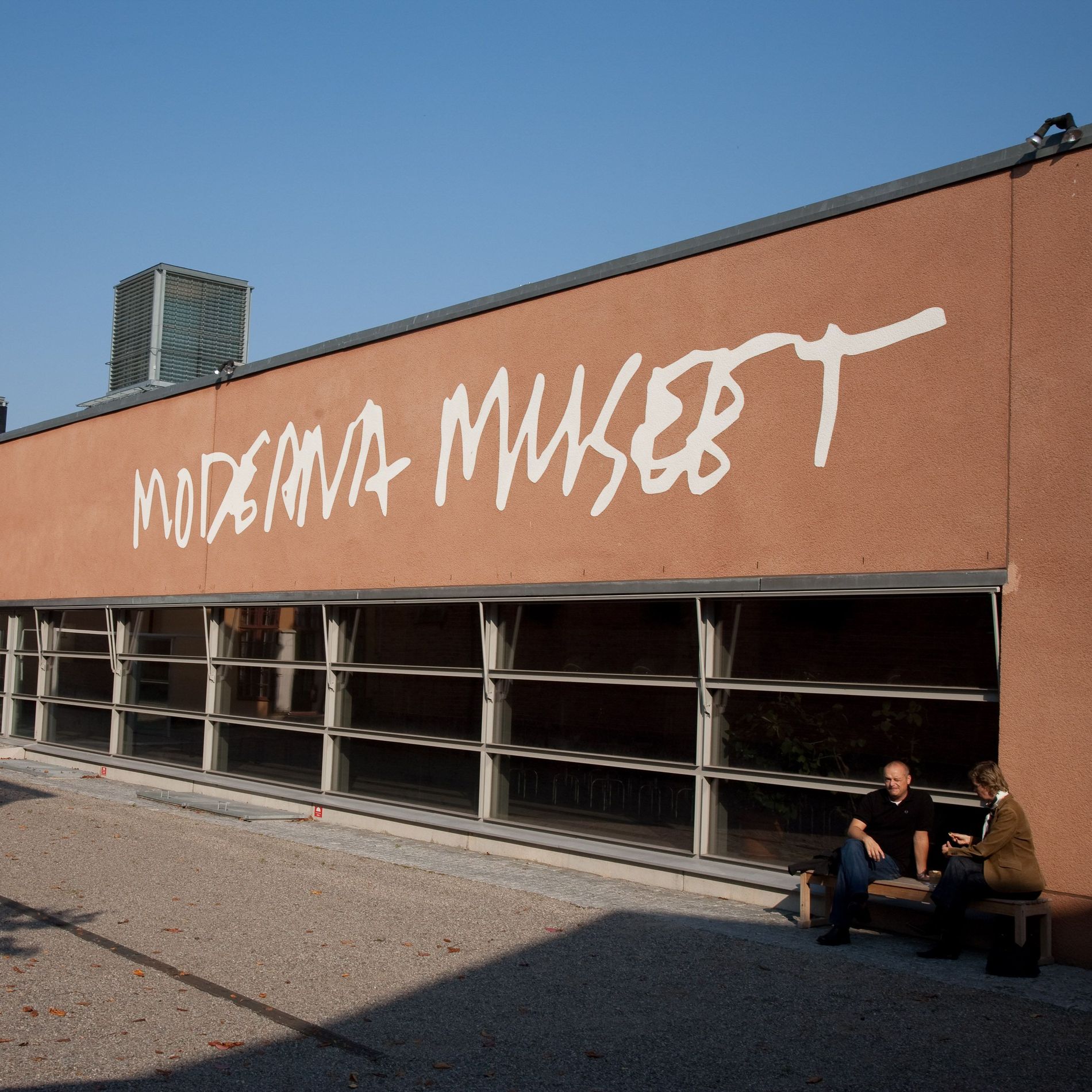 Photo: Getty
The One Percent Rule in Stockholm, first implemented in 1963, ensures that one percent of the total cost of built projects is allocated to publicly accessible artwork – much of it outside. At the Moderna Museet on Skeppsholmen island, some of the most notable works by the likes of Pablo Picasso, Alexander Calder and Lars Englund are situated in the museum's parkland and courtyard.
Reykjavík Sculpture and Shore Walk, Reykjavík, Iceland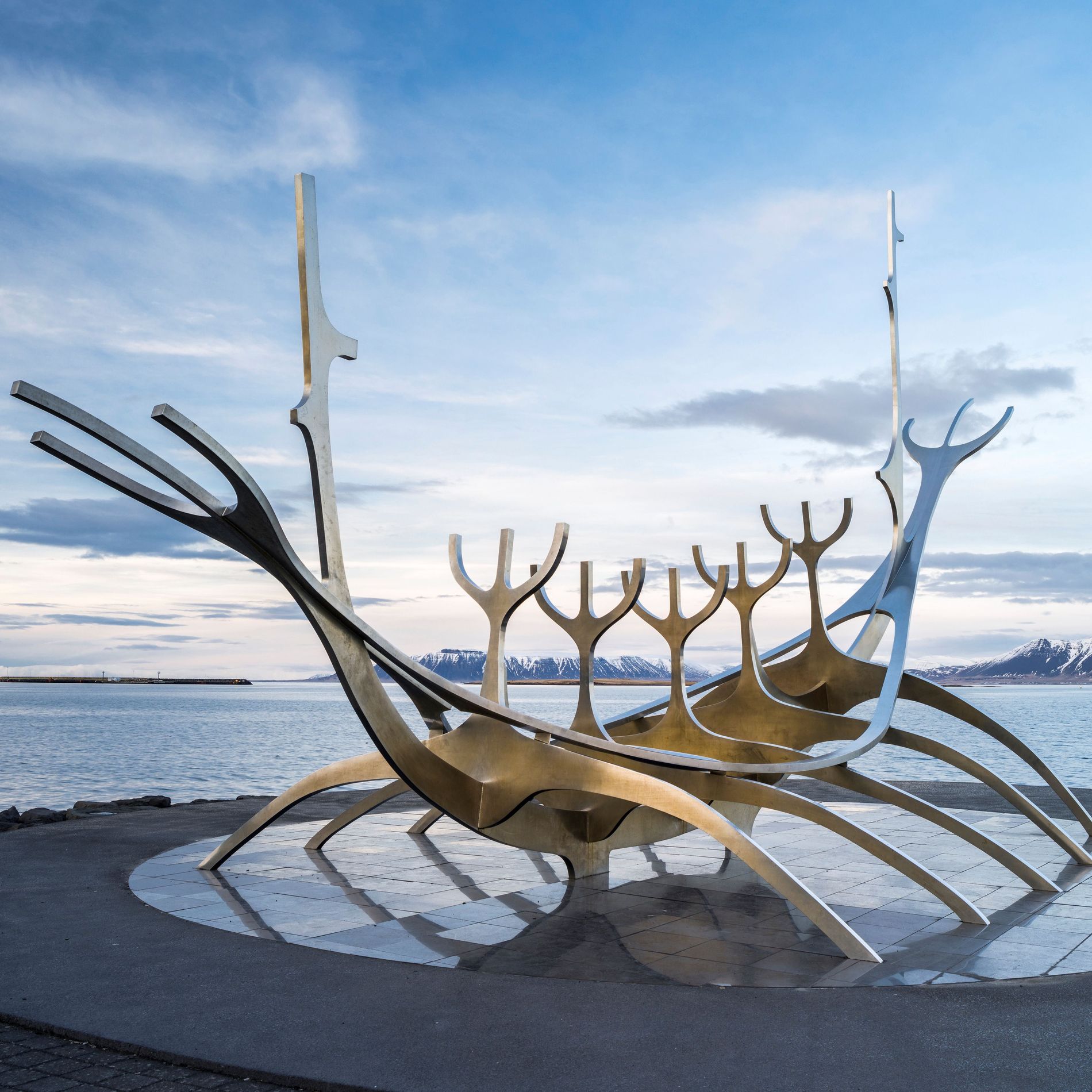 Photo: Getty
For magnificent views of the Kollafjörður fjord and the mountains beyond, walk along the north shoreline of Iceland's capital, Reykjavík. You'll see some incredible outdoor art, including the Sun Voyager sculpture by Jón Gunnar Arnason and installations by Jóhann Eyfells and Pétur Bjarnason. Look closely and you'll also spot a 'hidden' work by Sigurður Guðmundsson of polished rocks, nestled in the breakwater.
Your Rainbow Panorama, Aarhus, Denmark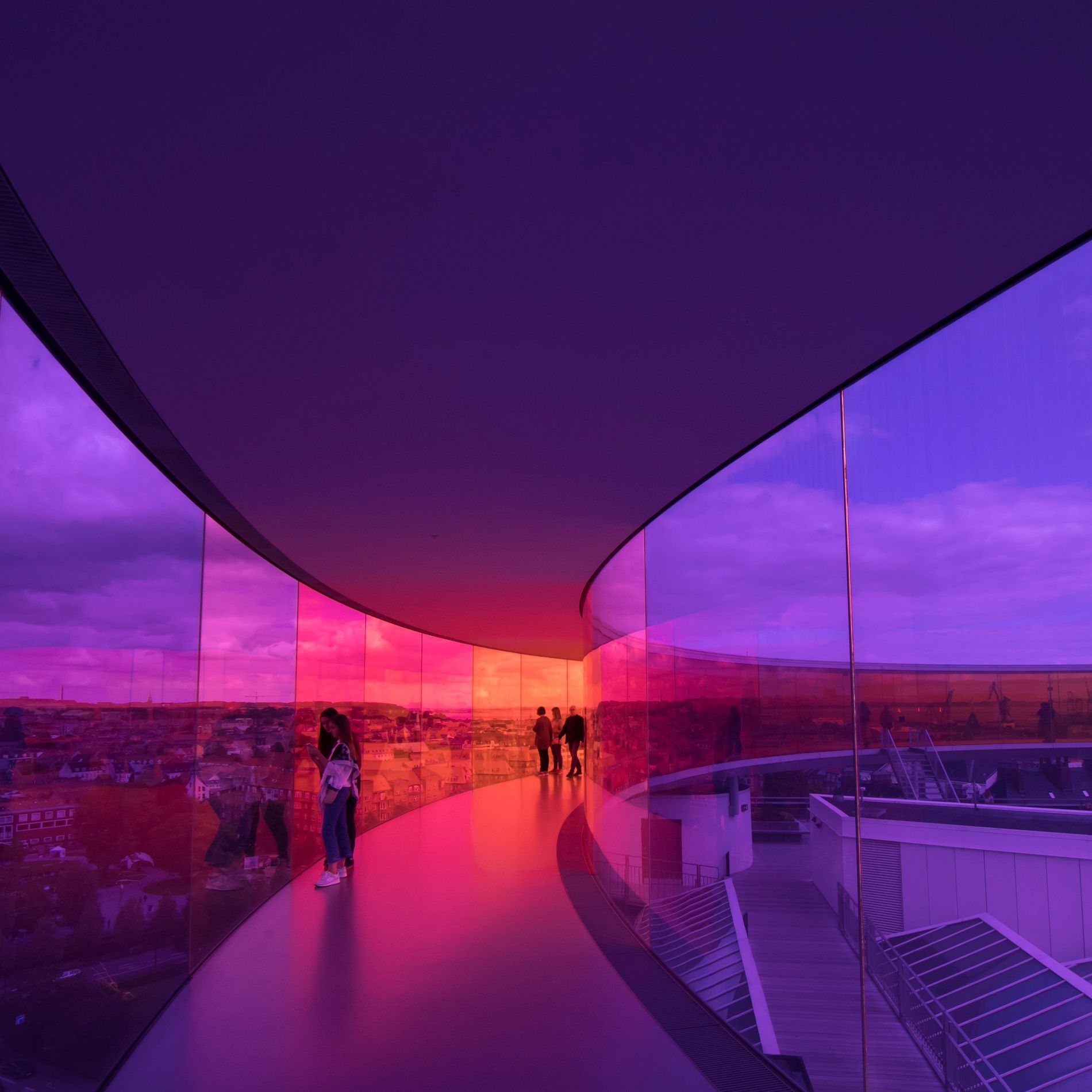 Photo: Getty
Tiny Aarhus is Denmark's second city, but number one when it comes to design – in 2017, it was even named joint European Capital of Culture. Danish-Icelandic artist Olafur Eliasson's rainbow-coloured roof installation at ARoS, the contemporary art museum, can be seen from across the city. A multi-hued glass walkway measuring 52 metres in diameter, Your Rainbow Panorama is one of Denmark's most immersive outdoor art attractions.
Helsinki Biennial, Vallisaari Island, Finland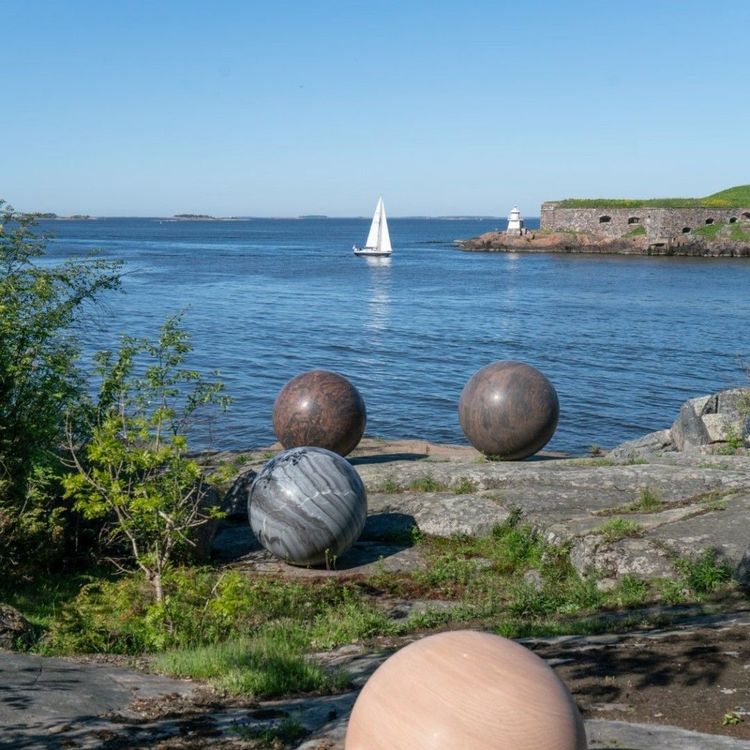 Photo: Helsiniki Biennial
The inaugural Helsinki Biennial is taking place in late summer this year, in the unique surroundings of Vallisaari Island. Featuring 40 artists from Finland and around the world, the biennial will also extend to the mainland, with many of the exhibits hosted outdoors. Spot artworks by Jaakko Niemelä and Tadashi Kawamata along the marked trail on the island, or catch Janet Echelman's ariel sculpture, which will be suspended above Helsinki's central Senate Square throughout August.
Ekebergparken Sculpture Park, Oslo, Norway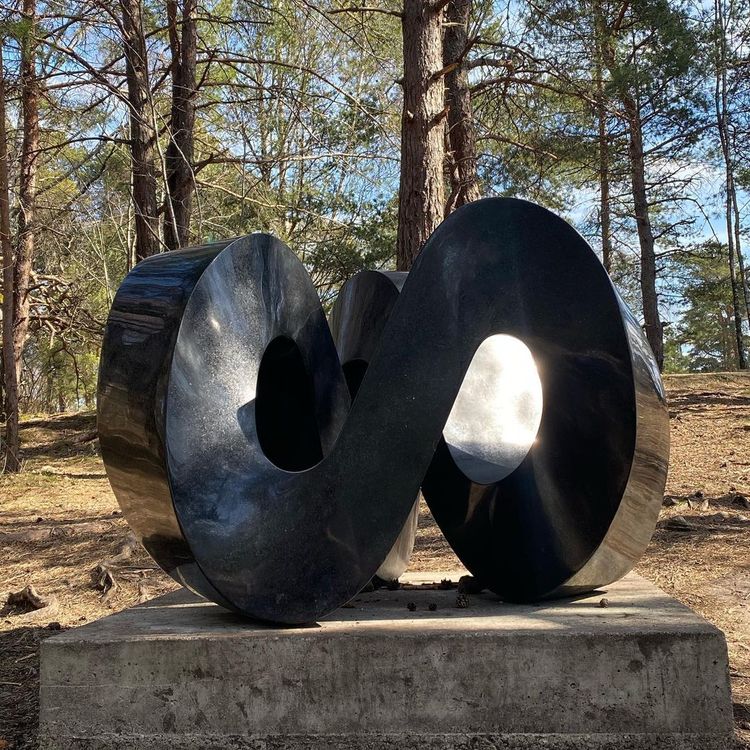 Photo: Ekebergparken Sculpture Park
This modern sculpture park has only been around since 2013, but it's already famous for hosting some of the best art in Norway. Offering a stunning panoramic view of the city and the Oslofjord, Ekebergparken is home to 40 sculptures and installations by artists such as Damien Hirst, Auguste Rodin and Salvador Dalí, plus Norwegian names including Per Ung and Knut Steen.