Stick to your New Year's resolutions in this sartorially savvy active wear
All products featured on Vogue are independently selected by our editors. However, when you buy something through our retail links, we may earn an affiliate commission.
It's not an exact science but we are confident that the chances of attending a gym class dramatically increases if one dons a nice outfit. This goes for more or less anything we take on in life, making an effort in the style stakes can translate into increased performance through a boost of confidence.
Seeing as one is extra vulnerable after a good sweat, it's even more important to feel powerful at the gym. We've all heard the saying "new year, new me," however, following our embrace of daily affirmations and our desire to feel good and love our bodies as they are, we say '"new year, same me, but with some extra motivation."
Luckily, high-end fashion brands including Christian Dior and Gucci, seem to have manifested our desire to look fashionable in activewear.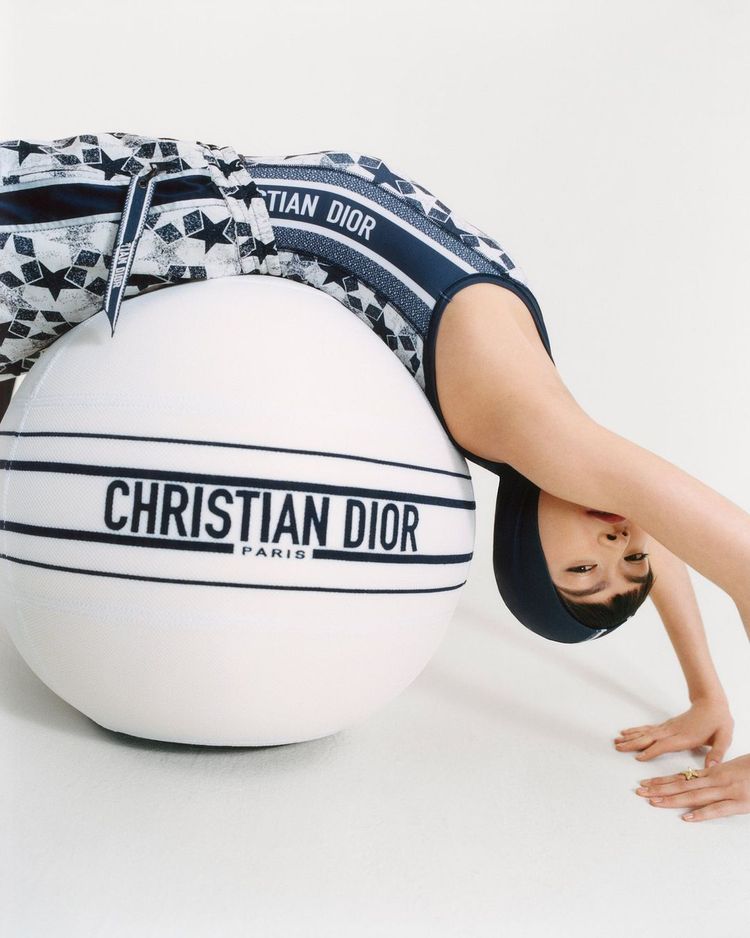 Photo: Laura Jane Coulson
So for all of you who had 'get fit' as a new year's resolution, don't stress – Vogue Scandinavia has gathered the most fashion forward activewear to sport this season. Because, if there is one thing we know for sure, it's that when designers play in activewear we know it's gonna be a fashionable workout.
Whatever the sports you're into, whether it's yoga, running or weight lifting there are several outfit options. We have gathered our favourites of the moment:
Yoga
Those who say yoga is not a sport must be doing something wrong, surely? The amount of concentration and strength it takes to finish a one hour session is far and beyond what many think. So when you want to look good on the mat, only this stretchy two-piece from Prism2 will do. The ideal ultra-chic set which will leave you wishing you could wear it well beyond the class grounds. Plus, Christian Dior just launched a collaboration with Technogym, and it's safe to say they designed one of the fanciest balance balls we've ever set our eyes on.
Running
This navy set from 7 Days Active, one of the coolest active wear brands around, will keep you looking sleek and put together during any run. Aside from comfortable clothes, running also demands a great pair of supportive shoes. Try ALP's killer breathable runners paired with this minimalist Georg Jensen water bottle and you'll be the best dressed on your block in no time.
Weight lifting
Some workout kits are so stylish that you'll have trouble parting with them, like this pair of perfectly hued purple leggings and bra from sustainable brand Girlfriend Collective, who craft their activewear from disused water bottles. Feel good and look even better. Pair with the ultimate cool girl sneaker from New Balance, featuring a super flat sole ideal for lifting weights, and consider some training tools to help aid your progress. And for this we turn our heads to a nifty little Fitbit to help us track our workouts. It's uber streamlined, so it doesn't feel awkward or cumbersome to wear: the perfect accessory.