She is an industry paragon whose avant-garde artistry is behind some of the fashion industry's most iconic runway looks. Now Val Garland gives Vogue Scandinavia a masterclass on this season's hottest makeup trends
Speaking in front of 120 people, all attentively clinging to each syllable she utters, it is clear that Val Garland knows how to command a room. Her magnetism was cemented even before she stepped on stage for her sought-after masterclass with L'Oréal Paris – of which she has been the Global Beauty Director since 2017 – when the British beauty legend conspiratorially shared her pre-show ritual to calm the nerves with me: a lemon cough drop.
Garland's name has become synonymous with rule-breaking aesthetics and innovative techniques, and for good reason. First beginning her journey in the '80s, the self-taught artist originally didn't want to work with makeup. "I was all about the hair," she says. Already doing session work at the time, her first tentative steps into the world of makeup were due to a no-show. "The makeup artist didn't turn up for the shoot, and the photographer sort of said, 'well, you're going to have to do the makeup now.'"
For her first three months as a makeup artist, everyone had "the same look," Garland continues; a white powdered face, two black holes for eyes and a matte red lip. "Whatever I was doing, whether it was an underwear campaign or something for Country Life, they'd all have a white base and black eyes."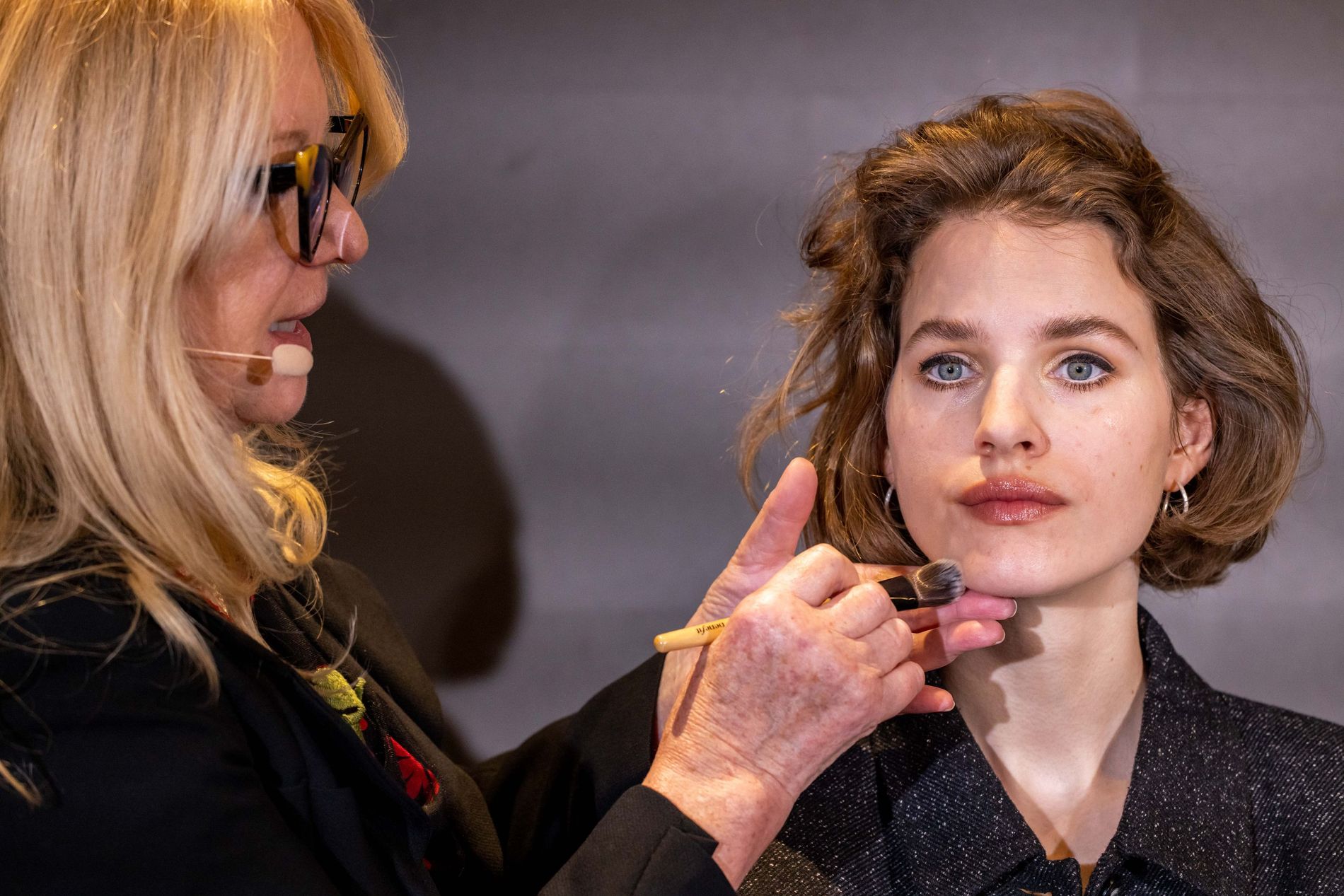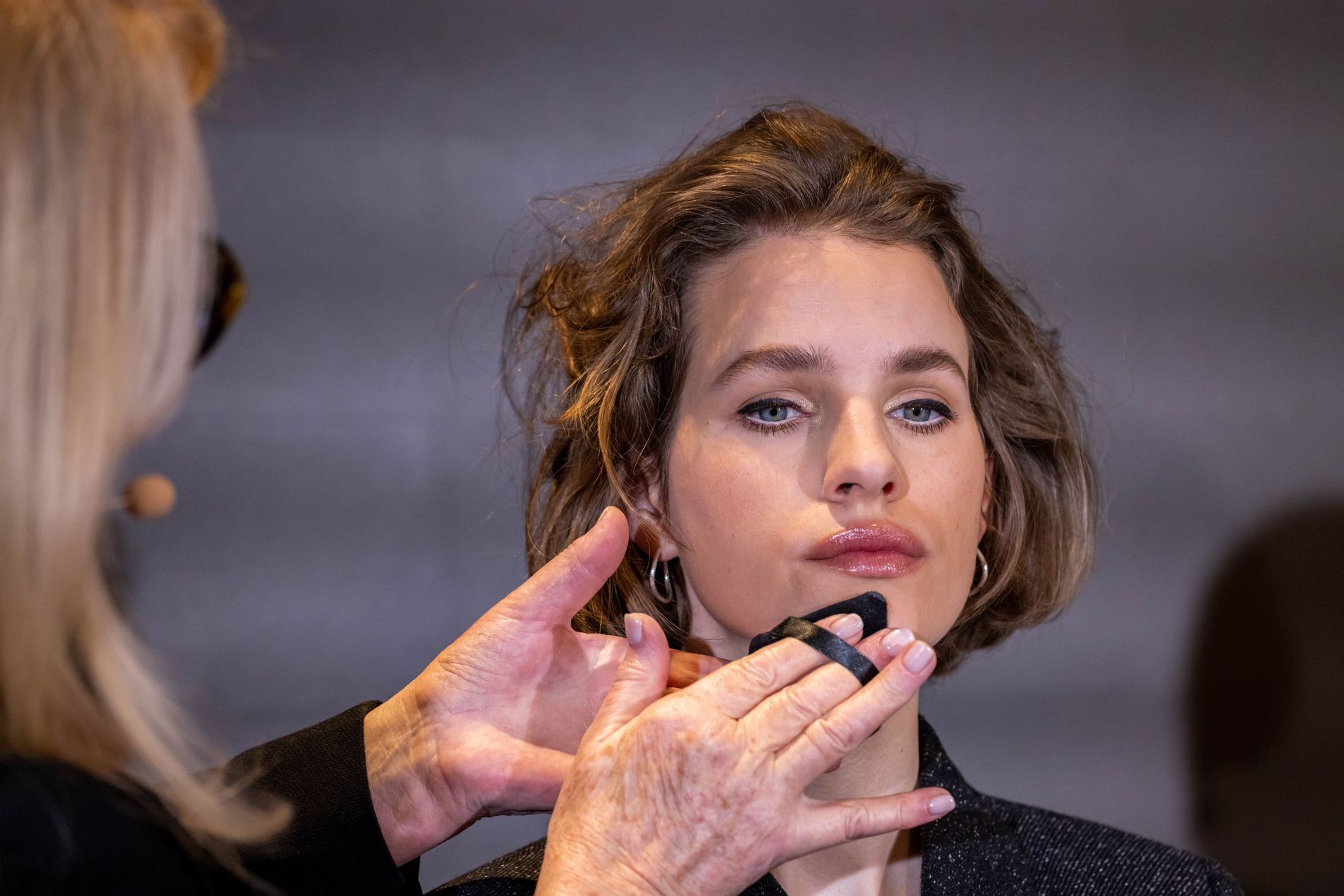 Moving from Australia, where she was then living, to London she began collaborating with legendary stylist Katy England. "One day, Katy told me she was going to work with this young designer who just left Central Saint Martins to do his first show," Garland reminisces. Heading to a grotty warehouse in Hoxton, East London, Garland found the man in question wearing a frock, perched on a stool with his boyfriend. "That was my first introduction to Alexander McQueen," she smiles.
Since then, Garland has become one of the industry's most sought-after artists, known for her eagerness to experiment with colour and textures. Her passion for her craft is evident in every stroke of her brush, and her commitment to pushing the boundaries of traditional beauty standards is an inspiration to all. Collaborating not only with Alexander McQueen, but her skills have also frequently been tapped by the likes of Valentino and Vivienne Westwood.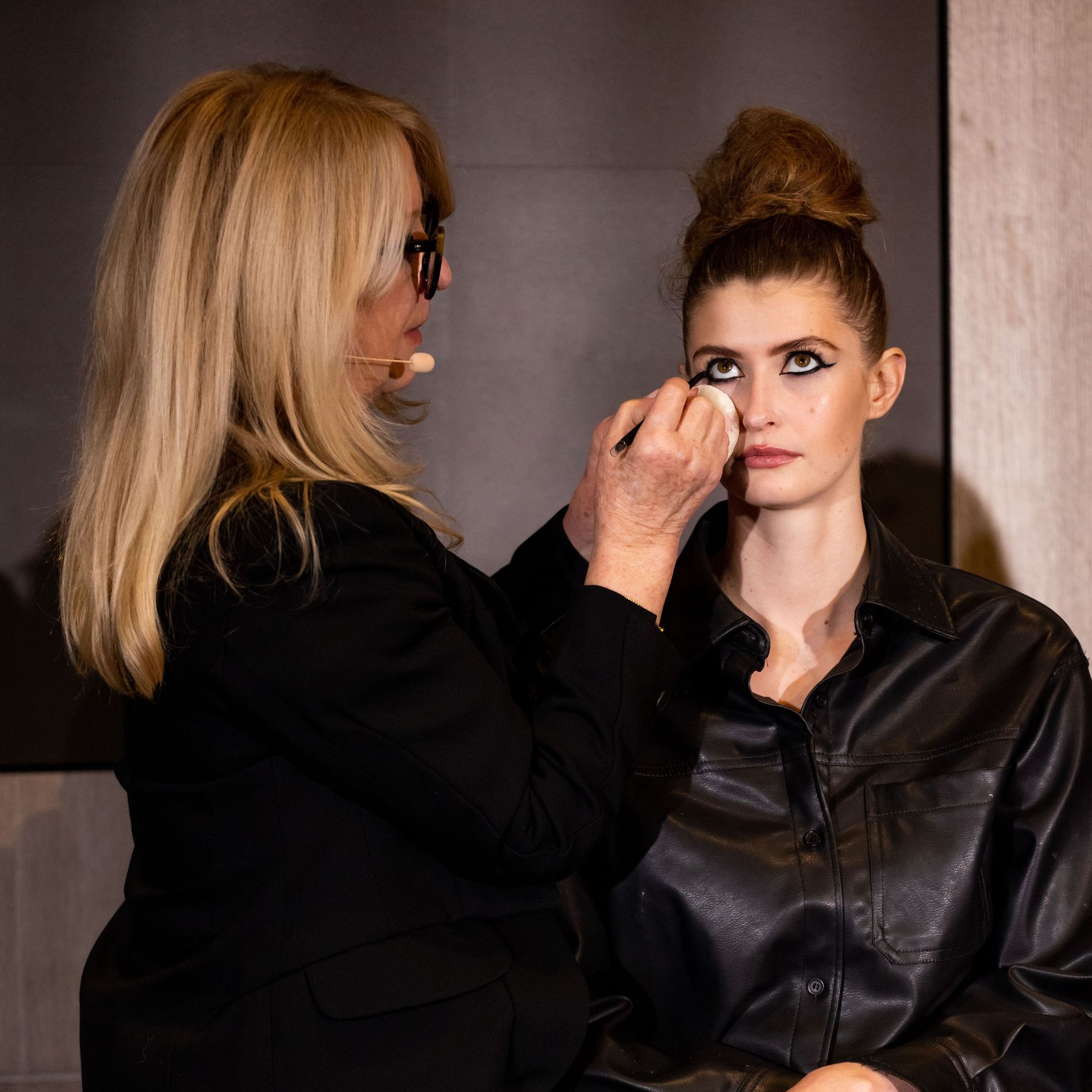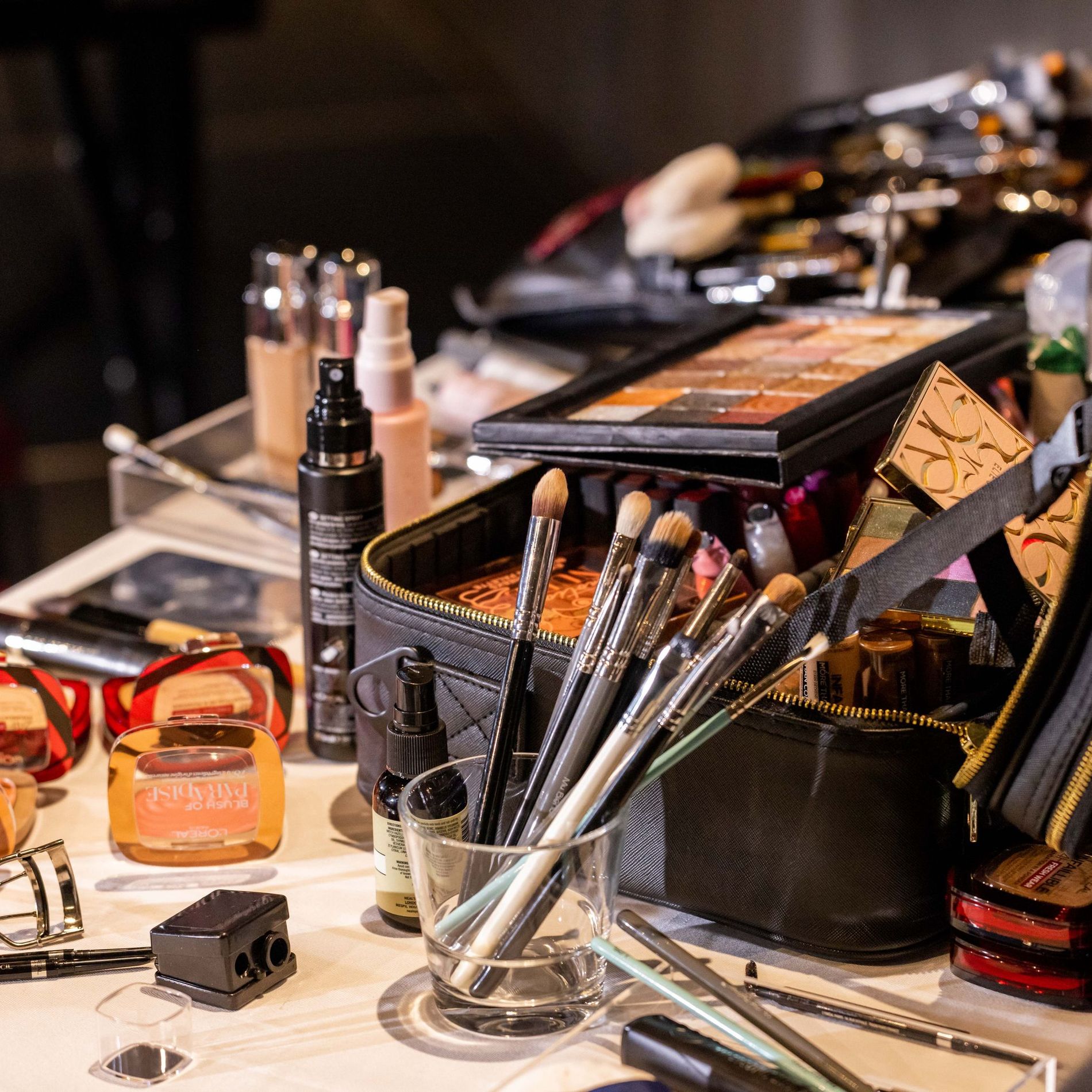 Garland was a fan of the late Vivienne Westwood long before they ever got to work together. "I always used to wear her clothes in Australia. She'd send boxes, and I'd send cheques through the post," she says. "I remember this one time when I asked Vivienne what our muse for the show was, and she simply said 'horses' and walked away."
The resulting makeup saw models painted like zebras, swatches of black brush strokes mimicking the markings on a horse's hide for Vivienne Westwood's Gold Womenswear fall/winter 2011 show. "I thought we needed some colour, so then I pulled out the glitter," recalls Garland. "We got five girls, and we literally just blew glitter all over their faces. And that's what made that show."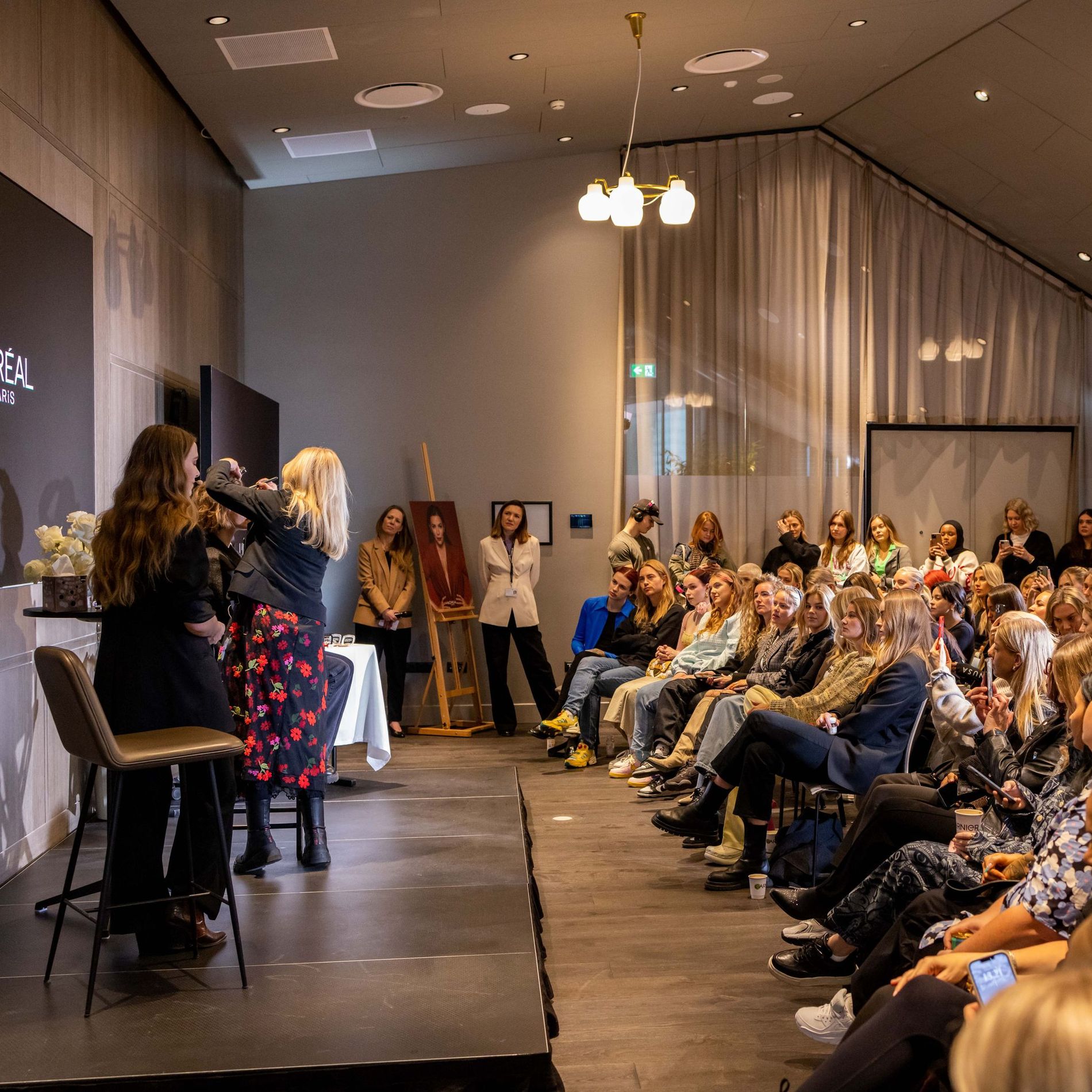 Garland's prime advice for budding makeup artists is that you need thick skin because "not everyone is going to love what you do." Self-belief and a strong gut feeling will take you far, but the one takeaway to always keep in mind? "Out of mistakes comes greatness," she replies. "You've got to take a risk. You've got to turn it upside down, inside out, in order to find a new way of doing something." Garland believes some of her rejection of the rules stems from being self-taught, saying that her usual approach was an undramatic notion that "it's only makeup." "If it doesn't work, I just wash it off and do it again," she says.
At the end of the day, makeup for Garland is about self-care and self-worth. "When you look good, you feel good," she says. "I think makeup is a miraculous tool. It's powerful, and it's transformative." Those traits are exemplified by the trends she presented in the master class; the sultry siren eye and glow-from-within cloud skin. "Makeup is about self-confidence. It's about knowing who you are, knowing that you're worth it," she continues. "I think that's what makeup does for me, and that's what we believe at L'Oréal," she concludes. "We're all worth it."
Below, discover Val Garland's tips and tricks on achieving this season's hottest beauty trends – and the tools you need to recreate them.
Cloud Skin
"Imagine if dewy skin and matte skin gave birth – then that is cloud skin," Garland explains. The soft, lit-from-within glow emanates from the periphery of your face, while the centre is kept matte for a soft, blurry – almost filtered – finish. "The secret to cloud skin is preparing your canvas," continues Garland. "Before you start, you need to get good hydration. It's all about moisturising serum."
The next step is to use two separate primers. "I'm going to use L'Oréal Paris Prime Lab Advanced Derm Primer 24H Pore Minimizer where I may have some enlarged pores around the nose and on the cheeks," she says. She then reaches for the Prime Lab Advanced Derm Primer 24H Matte Setter to give the T-zone a hazy filter. "It really grips makeup," notes Garland. Resulting in a "face-tuned" finish.
The real key to achieving the ethereal look is layering. Reaching for a matte lipstick because she "loves products that multitask," Garland pats a hint of rouge onto the high points of the cheeks. Finally, using two shades of the True Match Foundation, Garland then blends a light layer across the whole face – keeping the darker shade along the edge of the face and the brighter in the centre for added radiance. "No face is just one colour," she adds.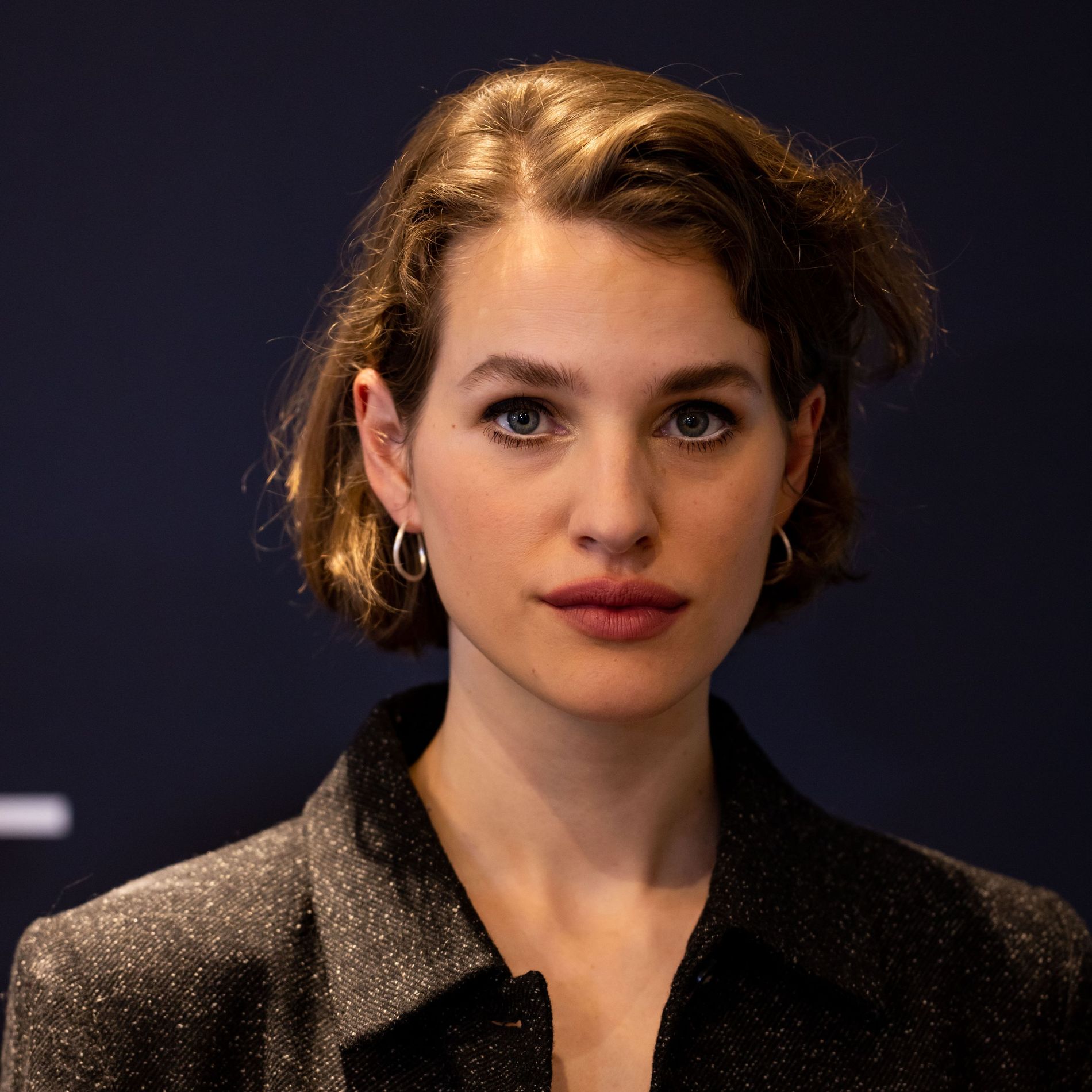 Photo: Mick Friis
Siren eyes
"What makes the siren eye work is that the liner is a lot thinner," Garland begins, flicking her wrist using L'Oréal's Micro-Fine eyeliner while noting: "this liner was made for siren eyes. So you have a lot of control, and you can really get that fine V in the inner corner." The look itself spans the entirety of the eye, from a feline inner eye to a soft, feminine flick. "If you've got a heavy lid, hooded eyes with limited space, it works wonders," says Garland.
Fluttering lashes are another key in creating the elongated shape Garland is after. "What you want is to get the product into the root and then extend it outwards," she continues – directing the mascara away from the face. "Many years ago, Kate Winslet taught me to use a fan brush on the lower lash line," Garland says. "What that does is it really intensifies the mascara as you wiggle right into the lash line."
To finish off, Garland reaches for the infallible concealer. "My favourite concealer," she notes. Pushing the product up on the outer edge of the under-eye gives you a slight "facelift." "Another thing when you're doing a siren," Garland continues, "is don't forget your eyebrows." Keeping the eyebrow shape horizontal will add to the elongated effect.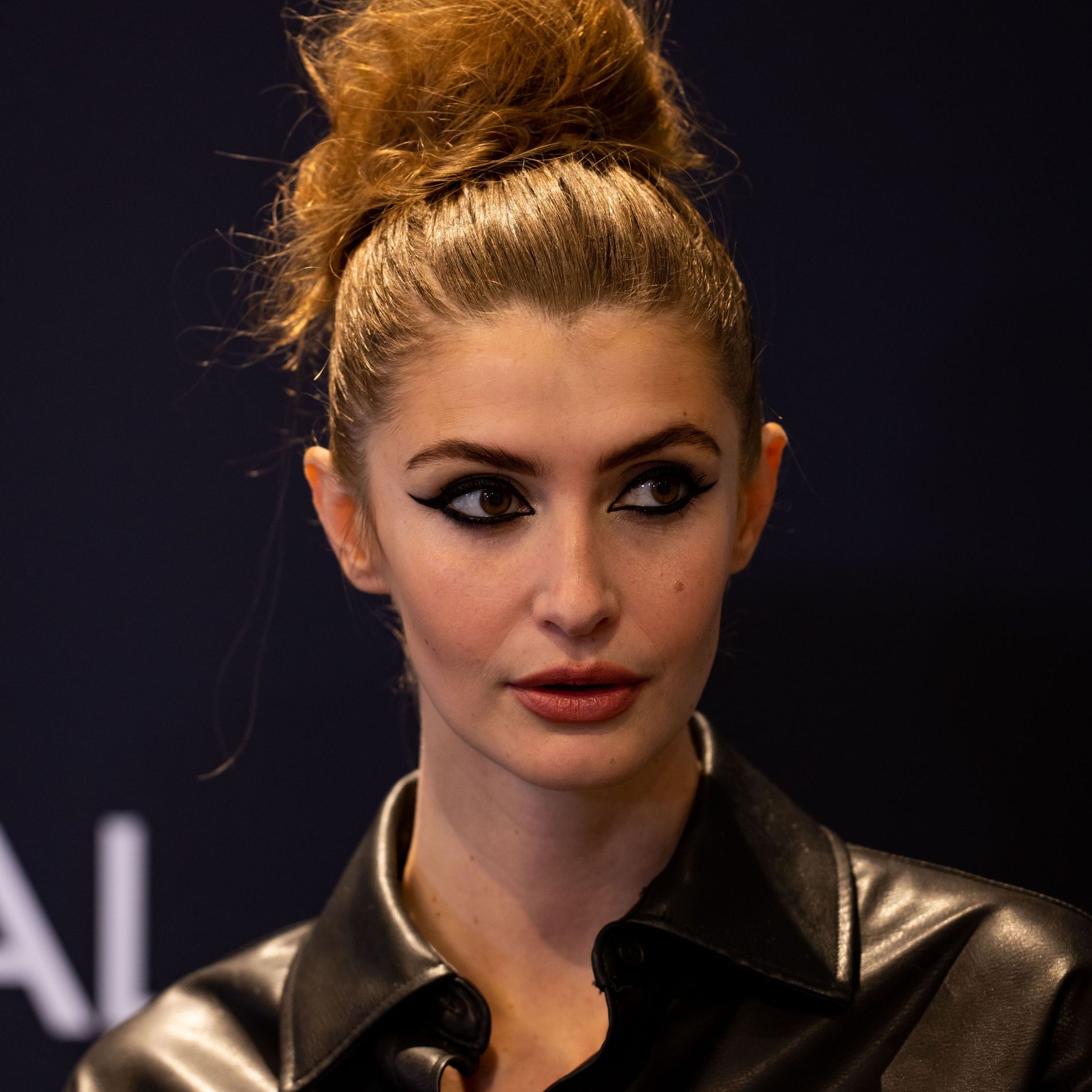 Photo: Mick Friis