"I never really started fancying girls until I started working… Then I fell in love with one."
Mona Tougaard's breezy Danish drawl belies how hectic the model's life is right now. This morning the 21-year-old jetted into Paris, from a Tod's job in Italy, for a day of back-to-back Givenchy campaign fittings. Tomorrow she'll be catching a flight home to Aarhus for dinner with her friends. Right now, though, she's calling me from the back of her chauffeur-driven car, squeezing in her chat with Vogue before meeting a friend in the buzzing courtyard of fashion-world favourite Hotel Costes.
Almond eyes, delicately freckled nose and chiselled-by-the gods cheekbones, hers is a face that is omnipresent in fashion at the moment. The model is one of the most sought-after by designers, fronting campaigns for Ferragamo, Alberta Ferretti, Alaïa and Chanel. She's appeared in 29 runway shows already this year. Hence the frenzied schedule.
"I'll be back in one hour," I hear Tougaard cheerfully tell her driver, before apologising to me for the interruption. The background roar of the 1st arrondissement transitions into the clinks of Costes's terracotta townhouse-lined outdoor bar. We sink into our conversation properly as she waits for her pal to arrive.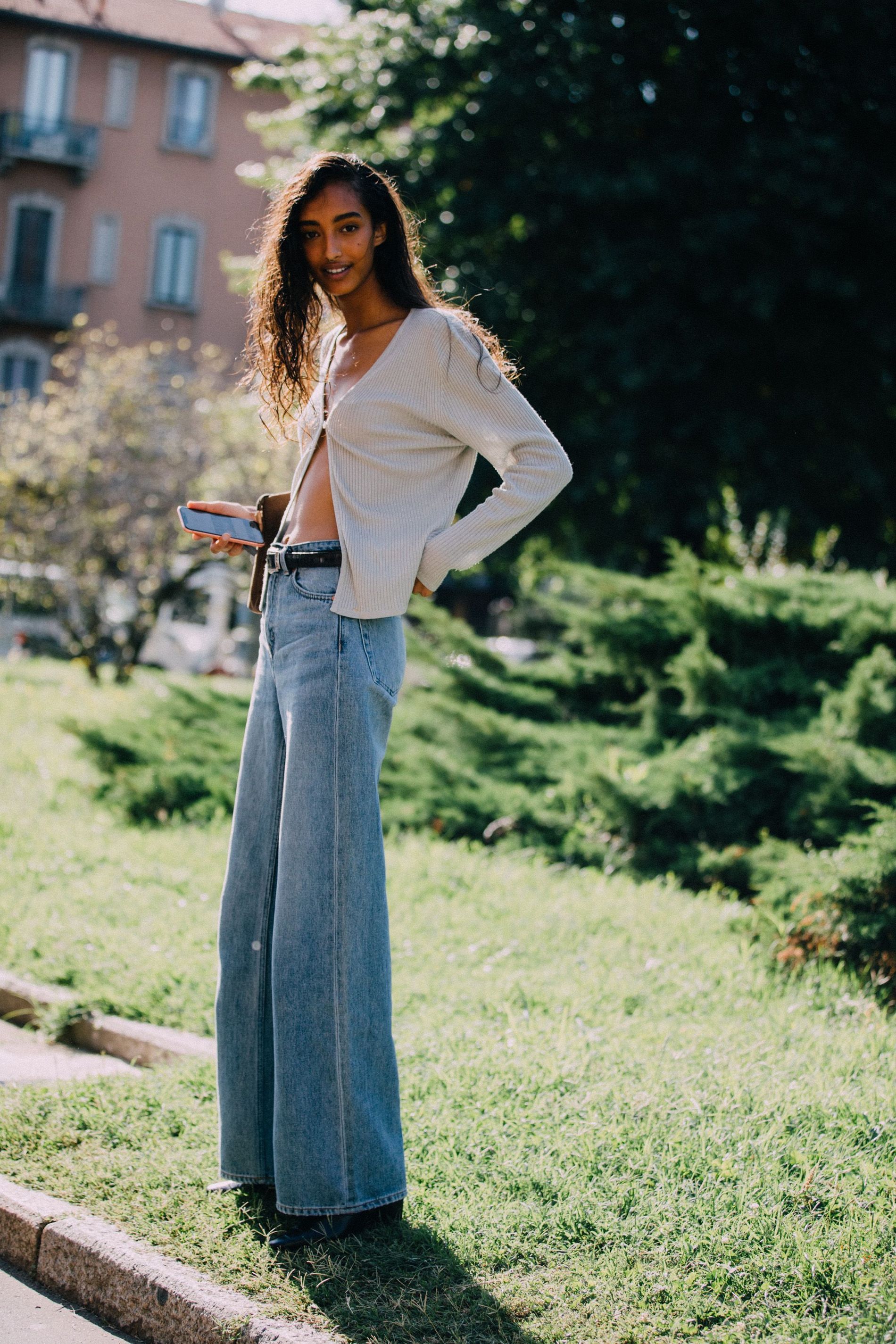 Photo: Getty
Tougaard, who's of Somali, Ethiopian and Turkish heritage, won the Elite Model Look Denmark competition at age 15, after being scouted, initially, at just 12 in her home city. It was autumn/winter 2019 when she had her breakout "unbelievable and crazy" season, walking runways for Prada, Miu Miu, Valentino, Stella McCartney and Louis Vuitton, and closing Karl Lagerfeld's final collection for Chanel. Since then her career has gone stratospheric. A serotonin-boosting British Vogue cover debut – in striped nipple-detail Christopher John Rogers knitwear – in 2021 was followed by international Vogue covers and campaigns for Burberry, Boss and Max Mara before she even turned 21.
"I'm happy I was scouted at [a young] age," Tougaard enthuses. "It's really nice as a younger person to have work people around you that you consider family."
Community spirit isn't exactly standard in the fashion industry, especially for models such as Tougaard who are LGBTQ+. It's a space that's long been accused of heteronormativity, where gender norms dictate female models are Amazonian or waiflike, where sexed-up straight couples are used to rack up perfume sales and where, when female models are shot in passionate clinches, it often feels more for the male gaze than a queer female one. It means many models end up afraid that a coming-out moment might put the brakes on a high-profile casting opportunity or, put simply, their job. Was that the case for Tougaard? "Honestly, the industry helped me understand my sexuality," she says, in measured but emphatic tones. "I never really started fancying girls until I started working… Then I fell in love with one. Being in the LGBTQ+ community feels very normalised."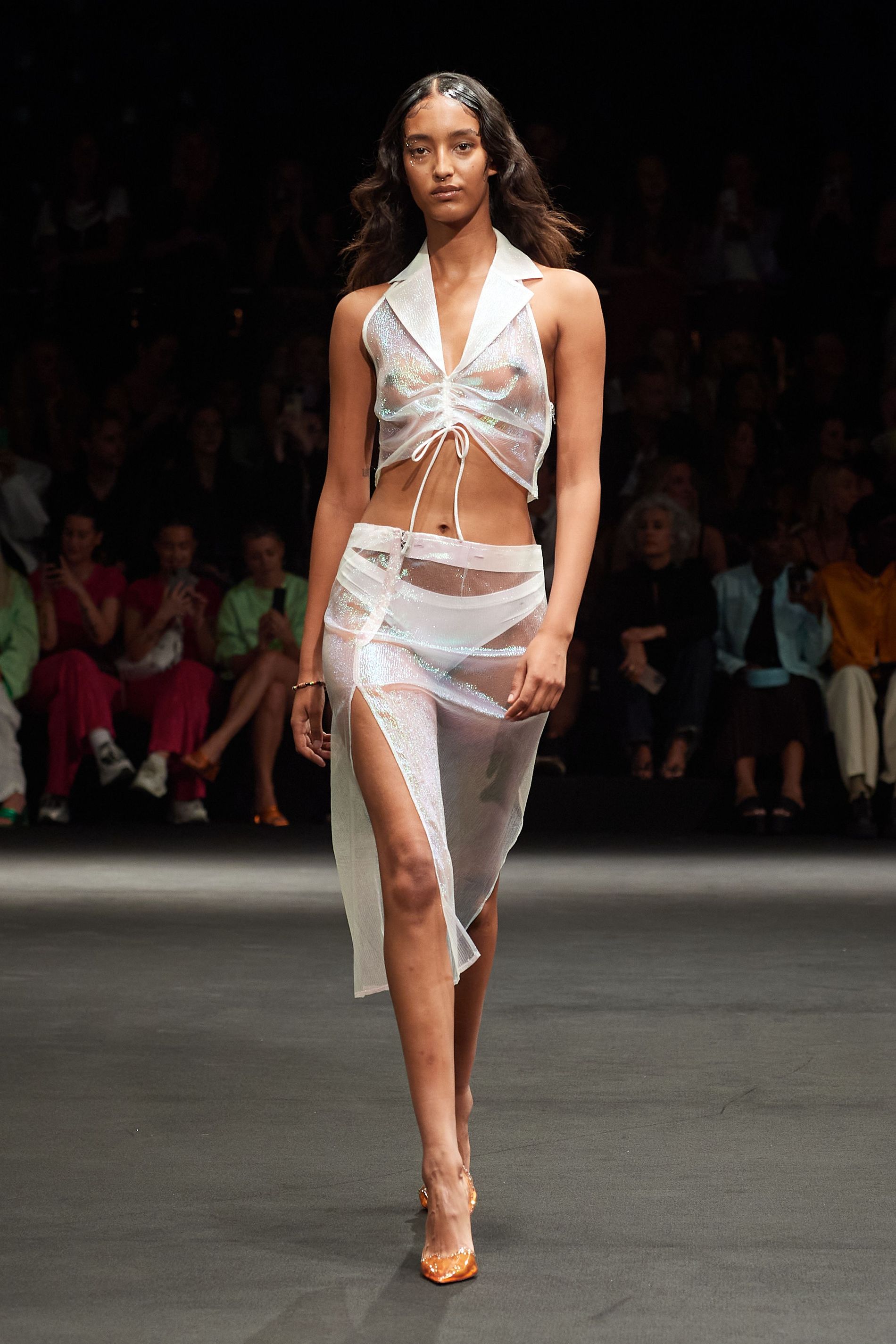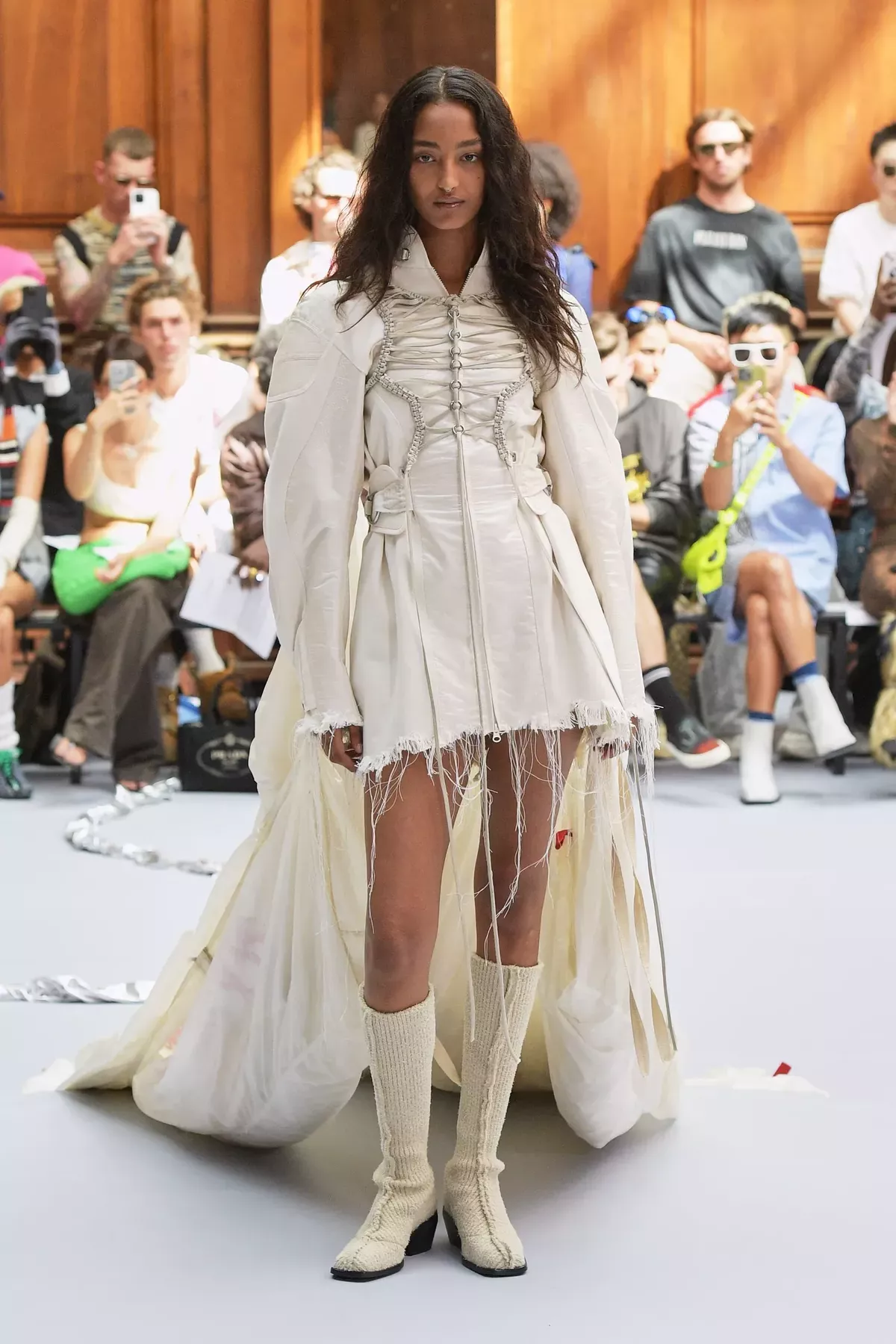 The model didn't have a professional coming-out moment, but did find the idea of doing so to her Muslim and Christian family daunting. "It was pretty tough," she explains. "I think I was just scared of the judgement. My worst fear was my family not accepting me." Her approach with her dad? "I just brought my first girlfriend home with me." She laughs, pausing confidingly. "He saw us being a bit, you know, touchy and put two and two together. "Then he just said, 'I hope you're happy.' I replied: 'I am.'"
Tougaard's keen to use her success to push for an even more inclusive industry. On Instagram, in January of last year, she lauded Mugler's creative director, Casey Cadwallader, for diverse casting, which celebrated the queer and trans community: "I love brands that make sure everybody is included and that you can relate to the people in their shows." Meanwhile, her proudest professional moment was fronting the cover of the August 2022 issue of Vogue France with fellow Somali and hijab-wearing model Ugbad. "I cried a lot when the magazine came out," she says. "I wanted it to be for our people: Muslims, people of colour."
And what of Tougaard's off-duty life? She likes to keep things low-key, she says. After walking in Louis Vuitton's pre-fall 2023 show, in Seoul in April, she spent most of her post-show holiday in the South Korean capital eating cup noodles in 7-Elevens. Time frame allowing, she's also an avid abstract painter and writer of poetry. Even her style is relaxed, erring towards erratic combinations of cargo pants, cartoon tees, bow hairclips and bug-eyed reflective sunglasses, rather than the va-va-voom Versace vixen and Isabel Marant beach-loving bohemian ensembles she appears in on billboards.
Tougaard says that trying out these more femme looks has allowed her to embrace the multifarious aspects of who she is. "I've gotten to see myself in dresses and to allow myself to be feminine," she says. "Five years ago I wouldn't have been able to go out in one without feeling like a total idiot." It's part of a thrilling journey the model's been on as she's trodden her unusual – and whirlwind-busy – path to adulthood. "You go to school and you don't want to be different," she says. "Then you get out in the real world and you just evolve."
Hair: Ali Pirzadeh. Make-up: Terry Barber. Nails: Simone Cummings. Set design: Miguel Bento
Originally published on British Vogue