The rapper has fast become the one to watch on the red carpet
At last night's MTV Video Music Awards Lil Nas X lit up the red carpet.
The Old Town Road singer and video of the year winner, wore a lavender suit-dress hybrid by Atelier Versace. If you start at the bottom the trousers were a clean simple line but the real magic was the cascading off-the-shoulder tuxedo top, jewel encrusted, of course, that turned the complete look into the MVP of the evening.
In a move that would have Prince smiling from heaven, the ensemble was accessorised with lavender boots, silver butterfly earring and an 80s-inspired mullet.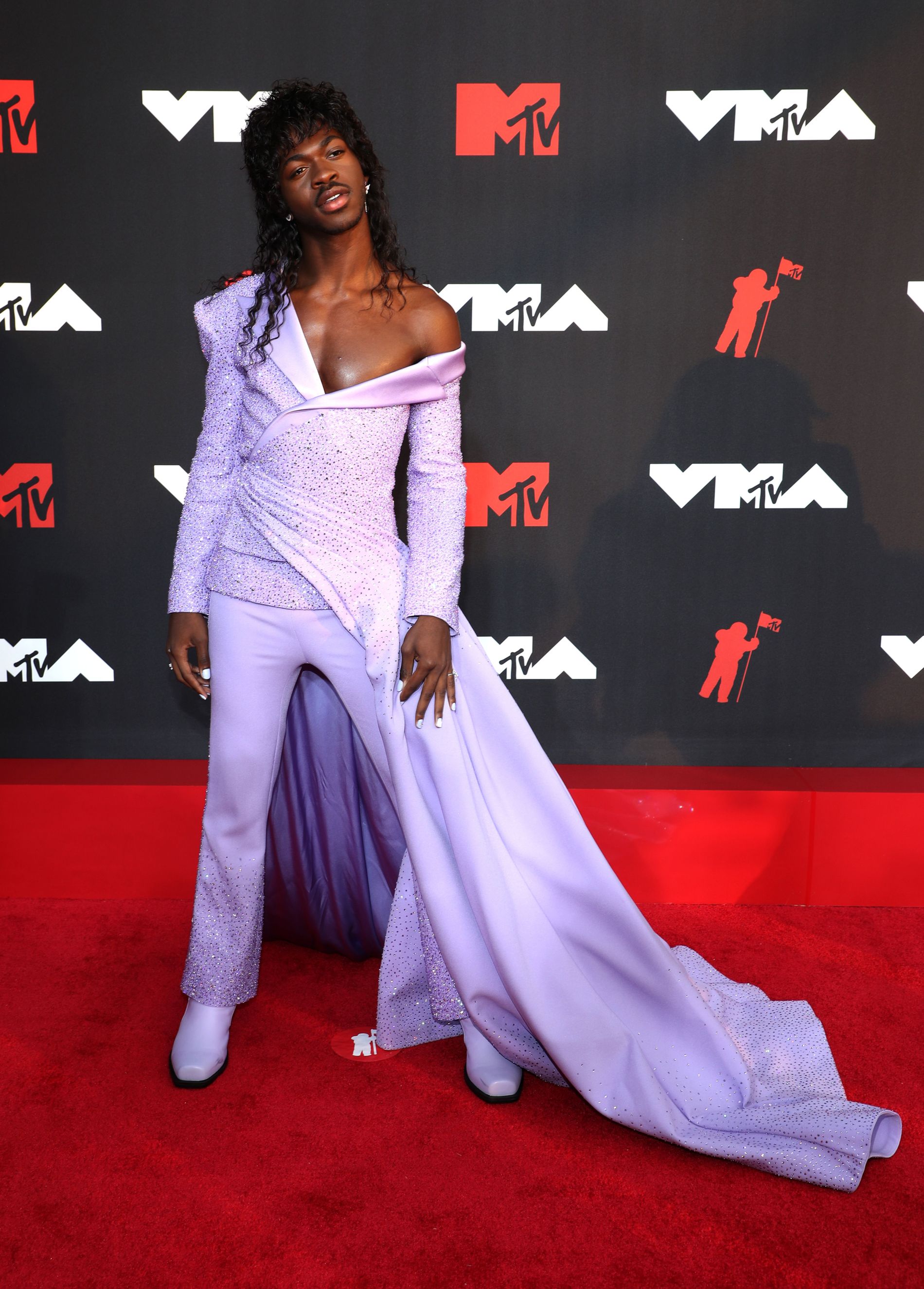 Photo: Getty
Hodo Musa, who is Lil Nas X's stylist, has told many media outlets that Prince and Grace Jones are among her fashion inspirations, so it's little wonder the mullet appeared last night - but don't for a second think the look is a simple copy cat.
The gender fluid looks he is becoming known for all have a distinct Lil Nas X flare - and this one is no exception. "I am an 80s kid, after all! We've definitely taken inspiration from these legendary icons but never tried to copy anyone," she told I-D. "And I think the reason why people have responded so well to the looks I've styled Lil Nas in is that we've done our own thing."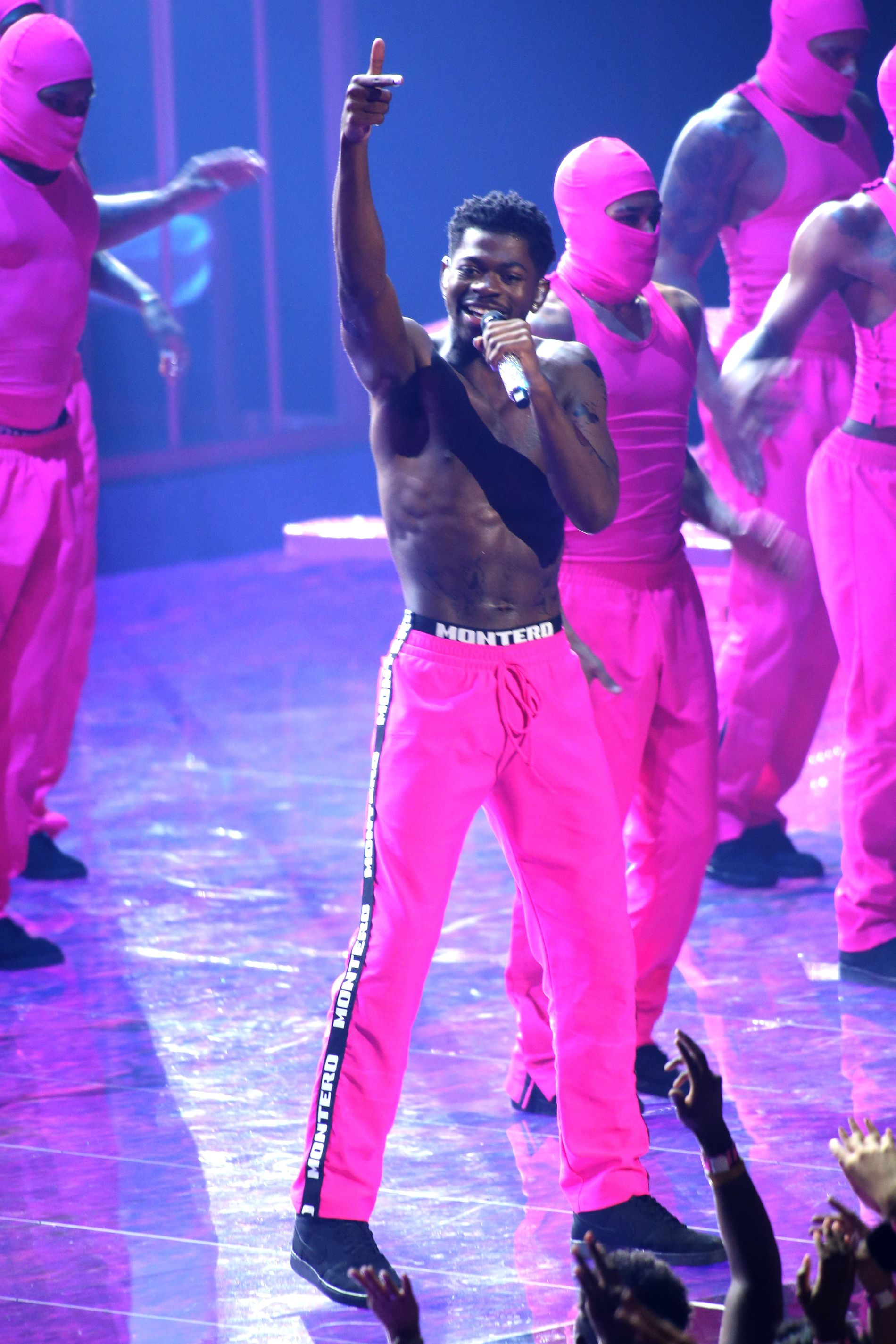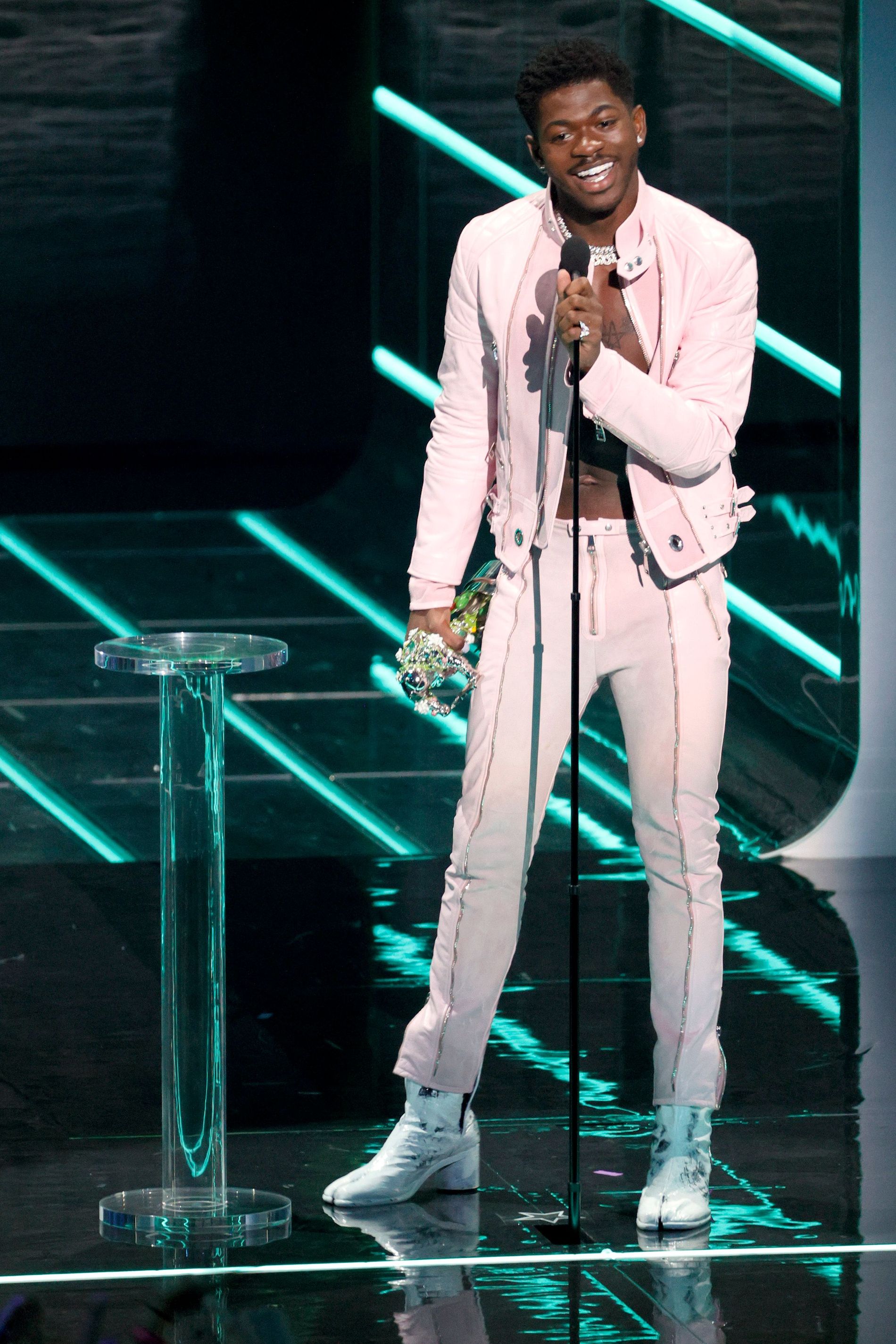 Later in the evening the star stripped down into custom Montero track pants which he wore against a backdrop of ski-masked dancers as he sung two hits from his new album Montero.
He accepted his Video of the Year award in a soft pink leather jackets and pants - sans shirt.
While Lil Nas X can shut down any red carpet, we must also hold applause for Hodo Musa, who's been styling the star for the past two years. Musa, who says it was God's plan for her to dress Lil Nas, has been instrumental for helping the singer push his boundaries, making him one of the most exciting people to watch right now.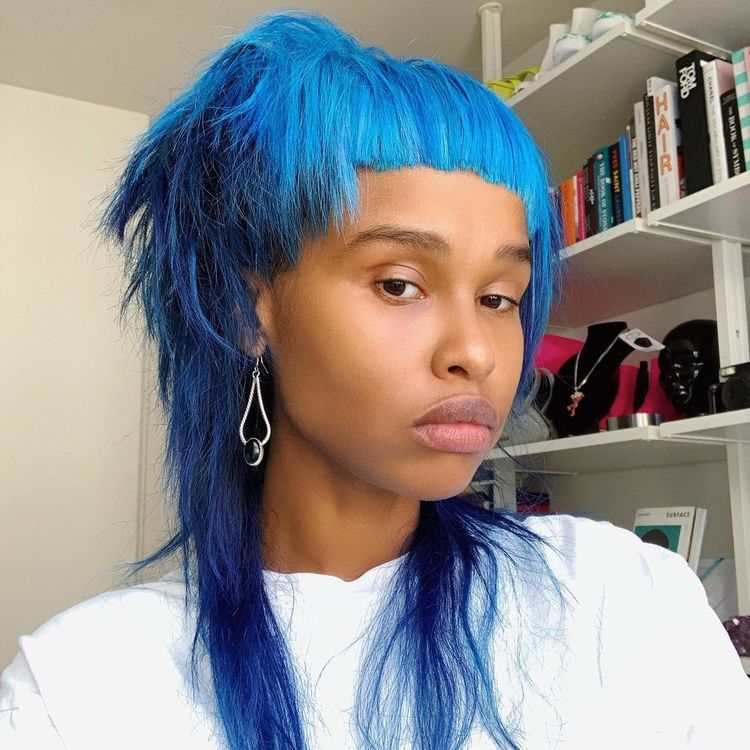 Musa has been instrumental to Lil Nas X's experimental style. Photo: @hodovodo