Fashion writer and Stockholm resident Allyson Shiffman pens an ode to the Scandi shoe closet
There is an underlying current of practically to the Scandinavian woman's wardrobe. The extreme conditions (most often described as "cold comma dark") coupled with the pervasive and climate-conscious tendency to walk, bike and scoot from point A to point B whenever humanly possible culminates in attire that is action and element-friendly, without ever sacrificing aesthetics. This mentality extends from beanie to boot. In fact, the Scandinavian woman's fanatical preparedness is best exemplified via her shoe closet.
That is not to say that every Scandinavian woman has an extensive footwear collection (though they sometimes do) nor is it to suggest that she's sacrificing fashion for function. Rather it means that she always has in her possession a tightly edited arsenal of footwear appropriate for whatever might be thrown her way, be it a snowstorm in April or an unexpected invite.
The Scandi approach of moment-to-moment appropriate footwear manifests in all sorts of radical ways. At the Vogue Scandinavia offices, my colleagues can be seen slipping out of Valentino sneakers (worn for their morning commute) into Ganni ankle boots before pouring their first fika. On more than one occasion I have witnessed an elegant Swedish woman pull a pair of rubber slides out of a handbag. You will rarely, if ever, catch a Scandi lamenting that they've donned the wrong pair of shoes for a particular occasion, simply because it almost never happens.
For those looking to adopt our 'ready at a moment's notice' Scandinavian approach to footwear or those who have worn through their favourite black ankle boots and are in need of a replacement, here are the five pairs of shoes in ever Scandinavian woman's closet.
Beloved Black Ankle Boots
There is no genre of shoe more adaptable than the black ankle boot. Appropriate with denim, trousers and frocks of every hem-length and variety, it is that old friend you know you can count on. Whether it's a statement-making cowboy boot or something minimal and timeless, the key factor is the heel height: low. These boots are made for walking.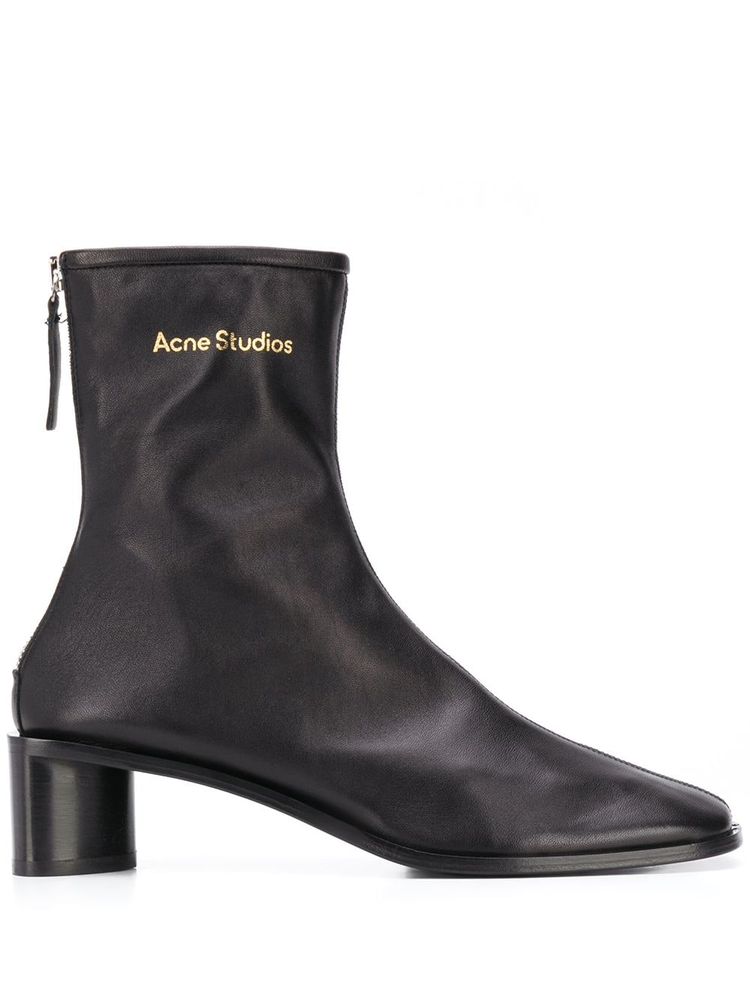 Logo-print leather boots
Acne Studios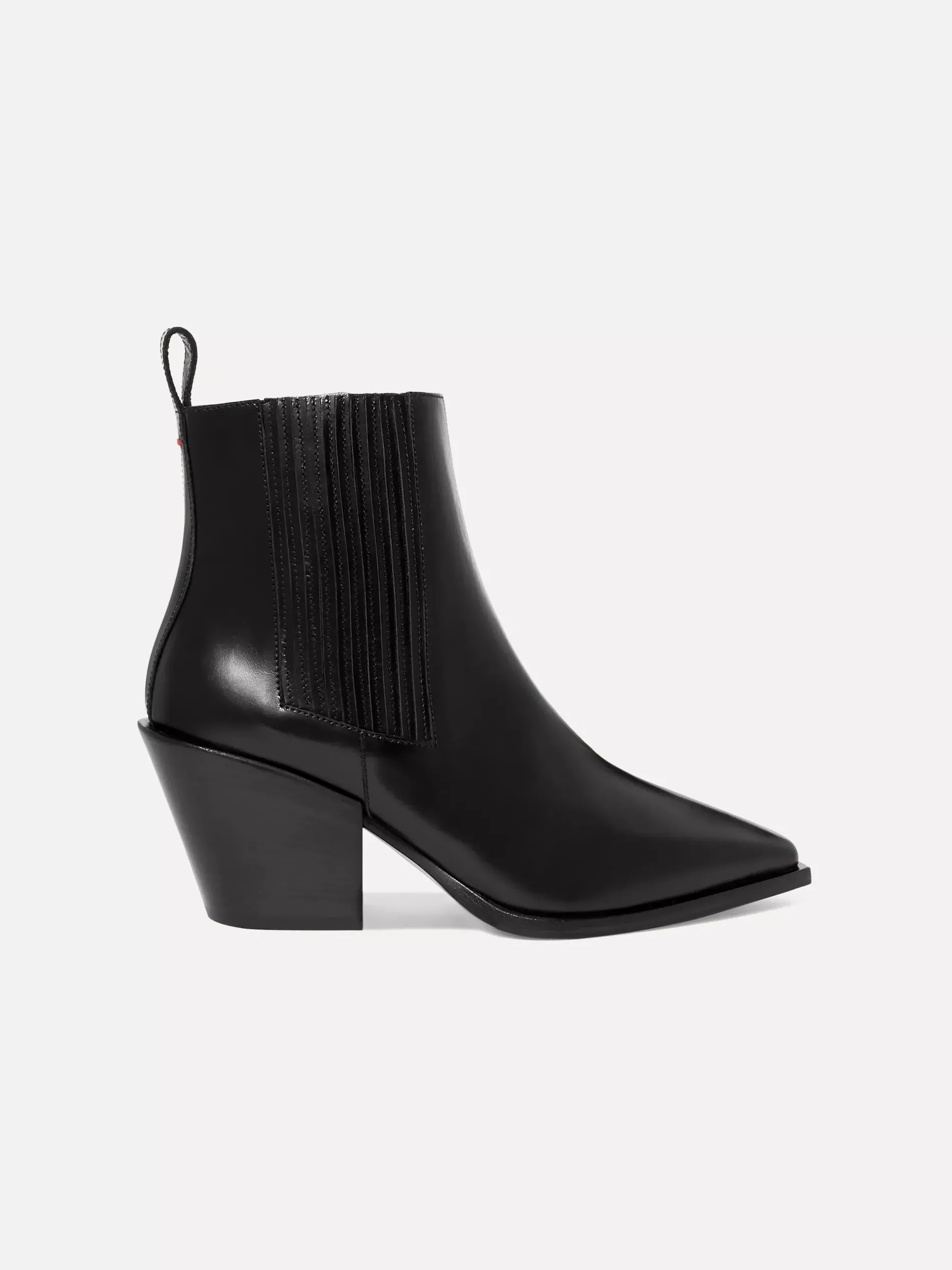 Kate leather ankle boots
Aeyde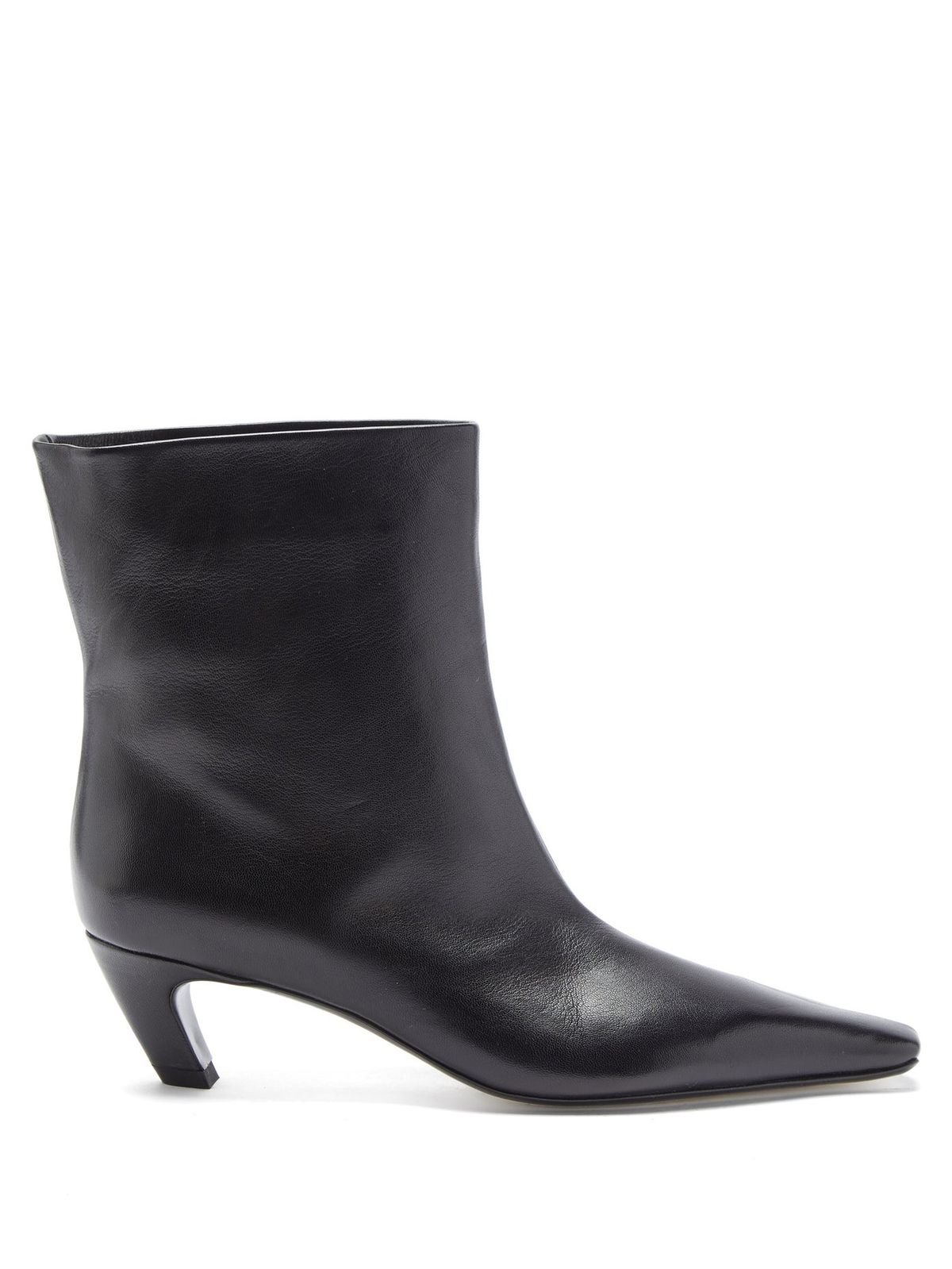 Arizona square-toe leather ankle boots
Khaite
Totally White Trainers
For days when the step count is particularly high, there are white trainers. Sneakers don't dictate a casual outfit; Scandinavians will wear their sneakers with anything from prairie dresses to trousers to micro minis. Go for a sneaker with technical details such as mesh uppers and chunky all-terrain soles, like Acne's rubber-heavy Boltzer or Axel Arigato's Marathon Runner.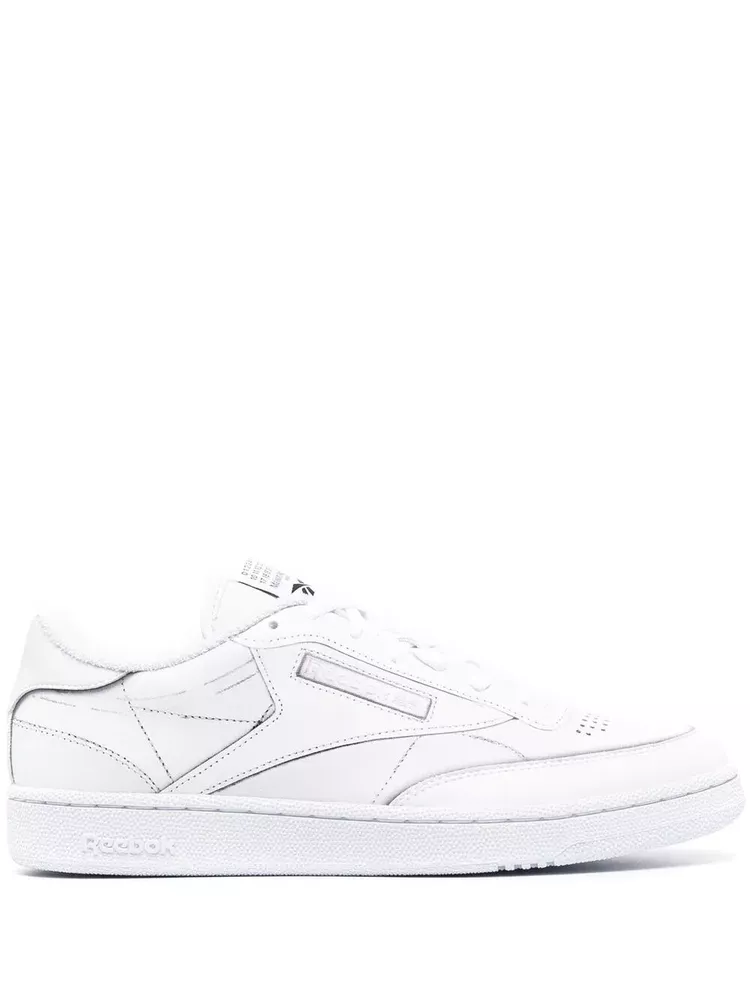 Club C low-top sneakers
Maison Margiela x Reebok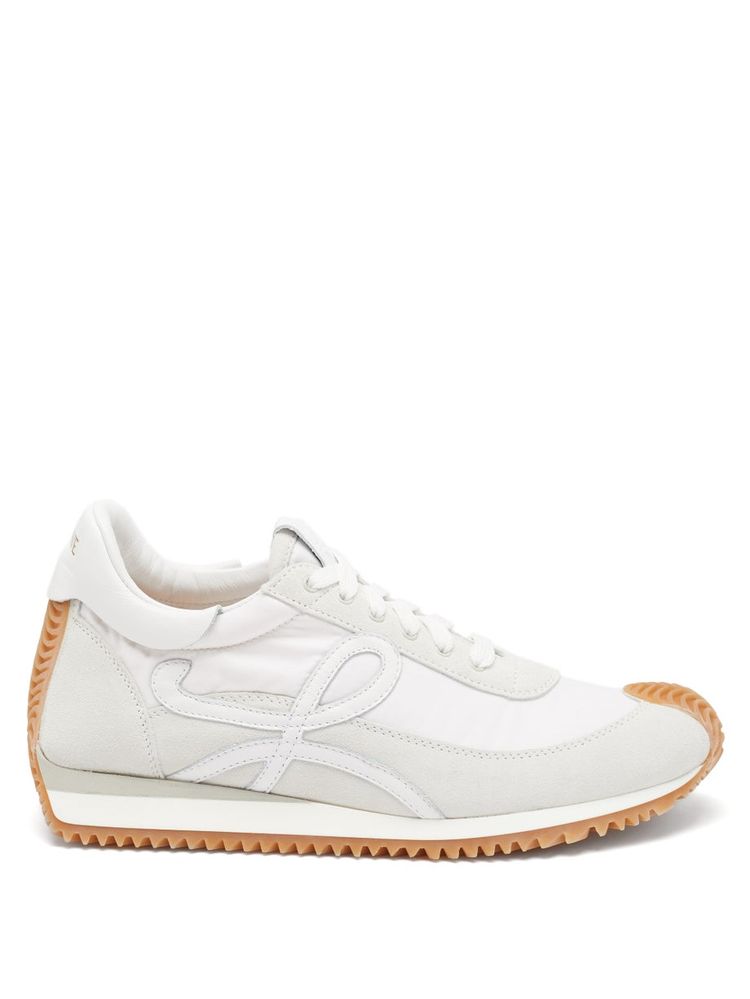 Flow Runner shell and suede trainers
Loewe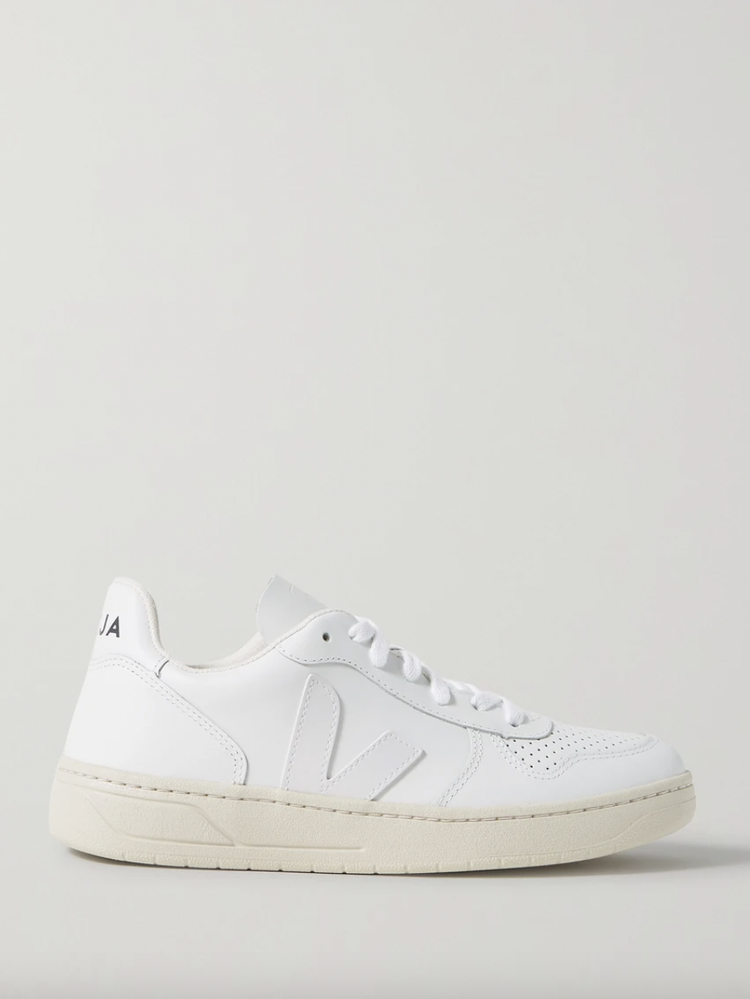 + NET SUSTAIN V-10 leather sneakers
Veja
Proper Winter Boots
In case it slipped your mind, in Scandinavia it snows. Naturally, the locals are always, always, always prepared. Cold and wet feet are simply unacceptable. This season there are a plethora of winter-ready footwear that is also aesthetically pleasing, especially the lug sole platforms at Stella McCartney and Celine. There is no bad weather, just bad shoe choices.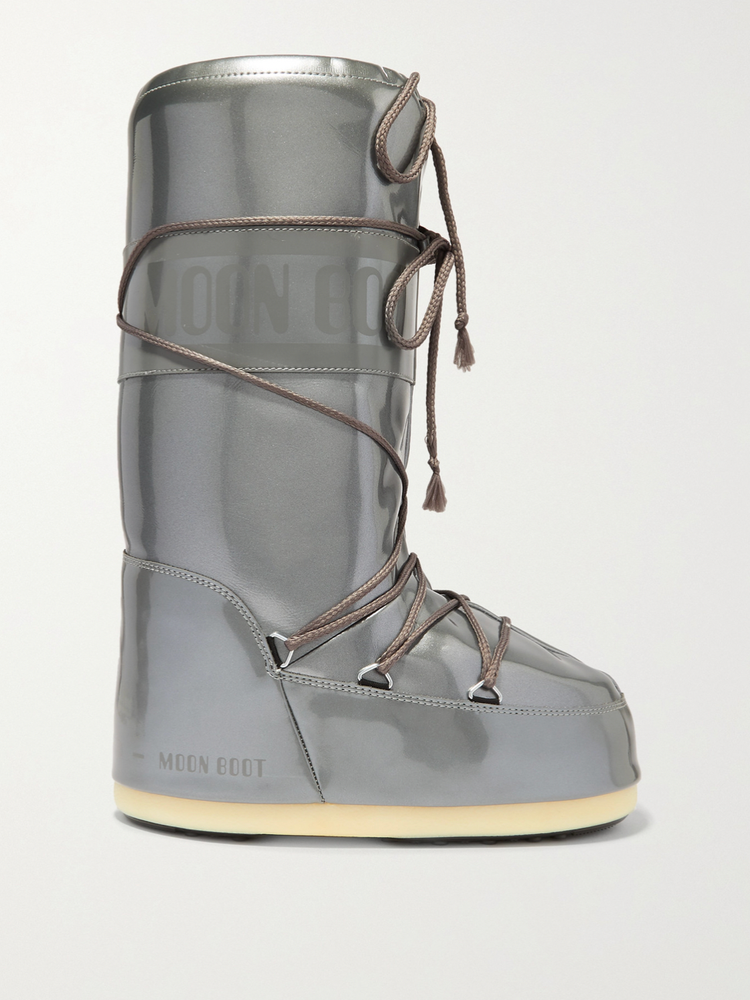 Glance metallic rubber snow boots
Moon Boot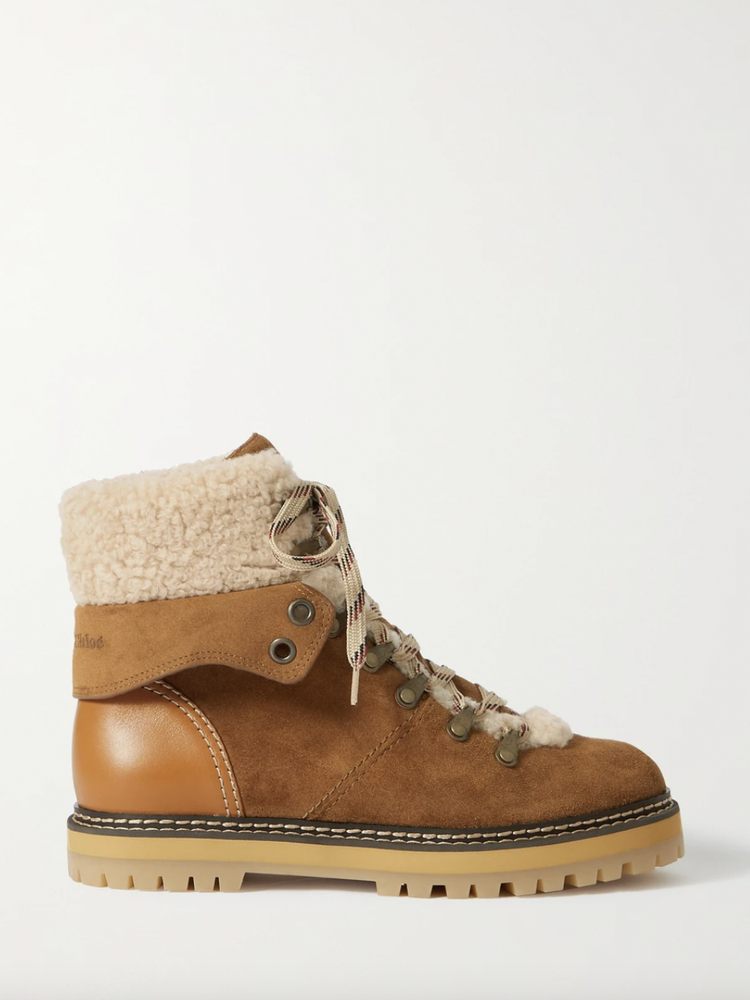 Eilieen shearling-lined suede and leather ankle boots
See by Chloé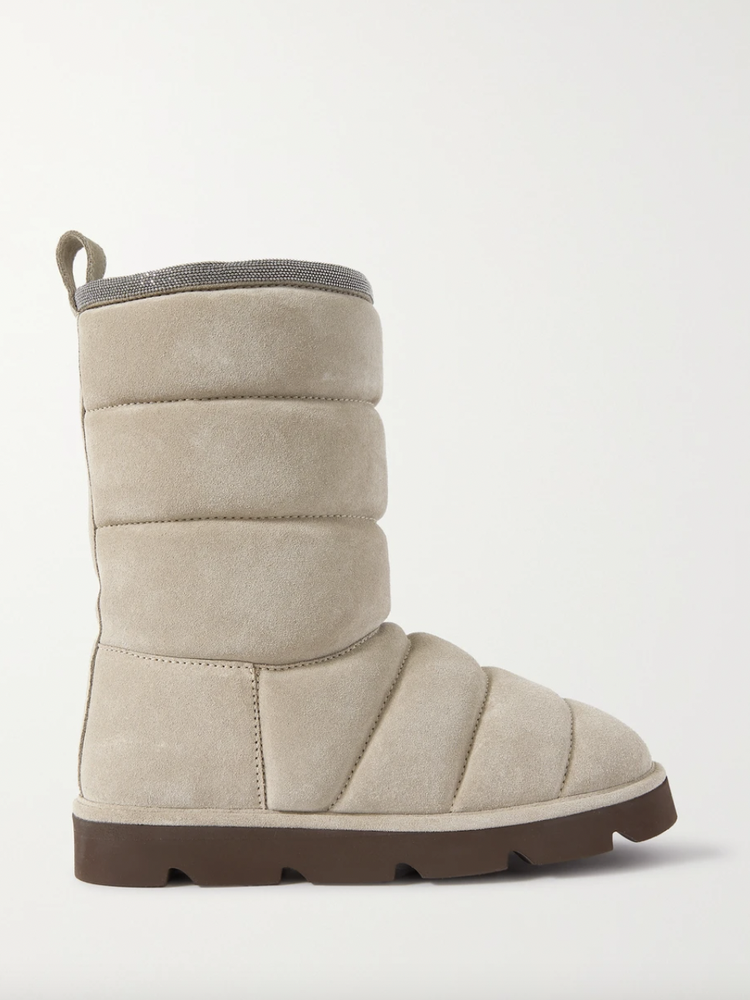 Shearling-lined bead-embellished suede ankle boots
Brunello Cucinelli
Sauna-Friendly Slides
For winter saunas and summer dips at the Archipelago, a slide is something that should always be on-hand. The humble slide has come a long way in recent seasons, updated via chunky 90s soles and on-point monogram prints. Worn with socks, they're easily adapted from the bathhouse to the street.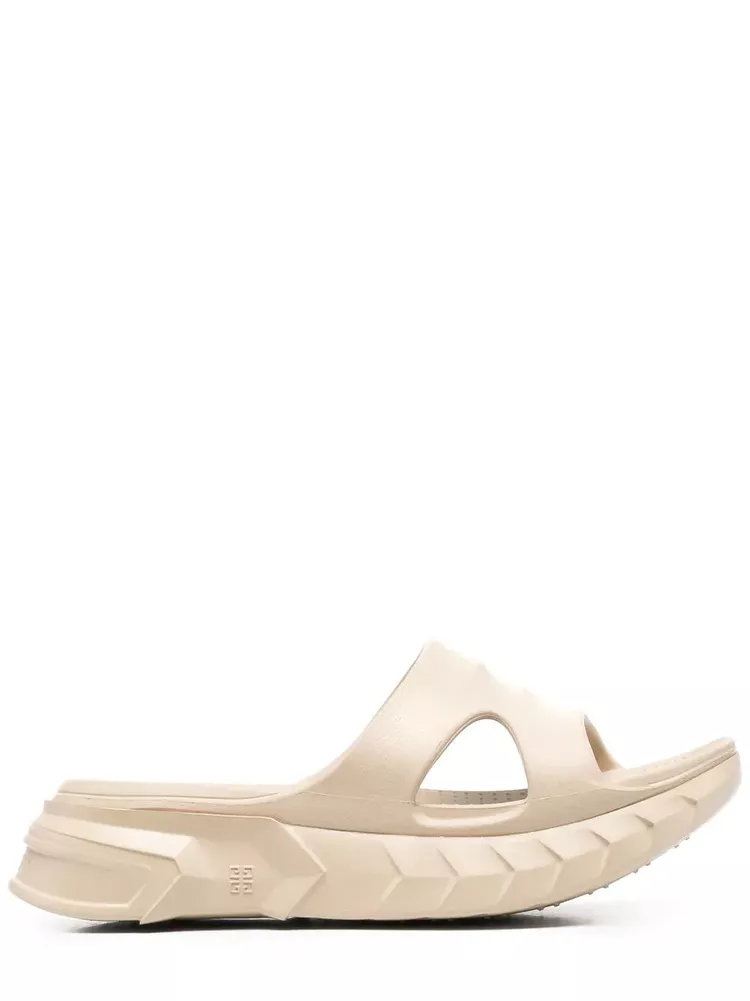 Marshmallow slide sandals
Givenchy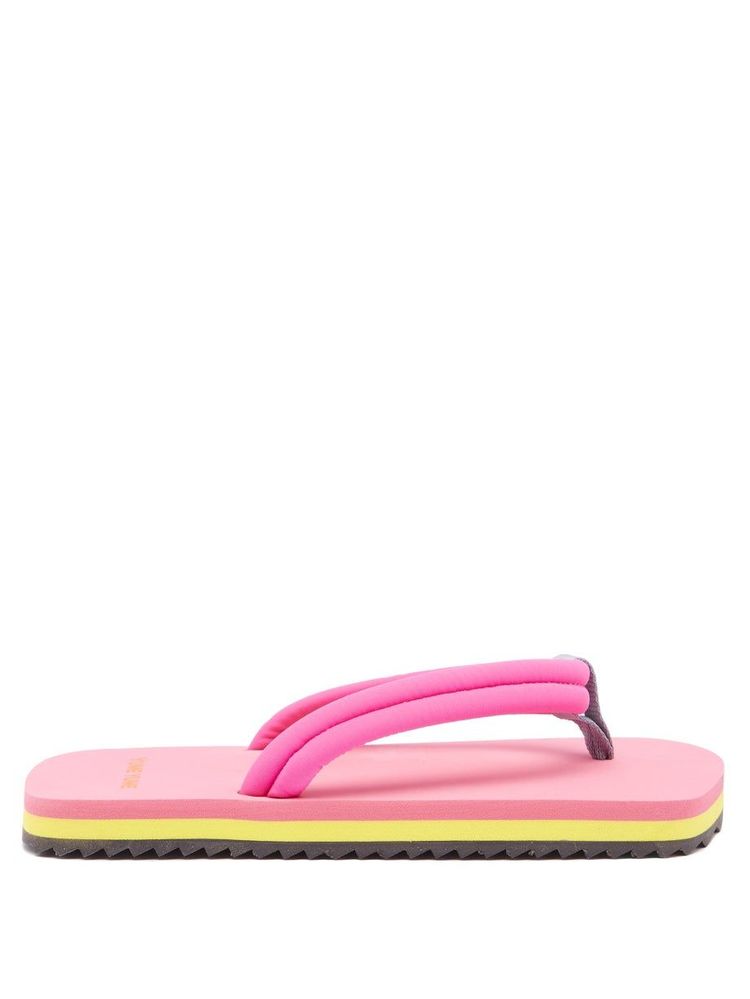 Xigy padded nylon and foam slides
Yume Yume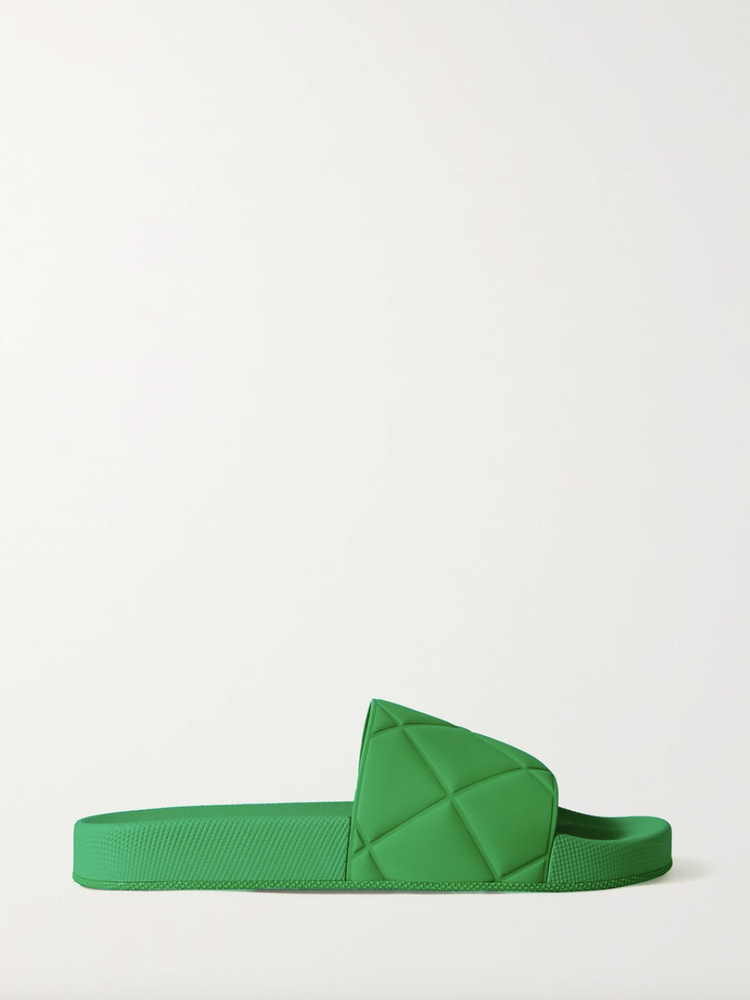 Embossed rubber slides
Bottega Veneta
Go-To Statement Shoes
It isn't all sensible heel-heights and rubber. Enter the go-to statement shoe, a va-va-voom, potentially uncomfortable, compliment-grabbing show-stopper. In Scandinavia, black tie occurs often and black tie means black tie (no cocktail dresses and barely a flat in sight), so one never knows when they will have to dress up for the occasion. Sure, it's been a minute since we've gathered at a gala or a wedding, but as any Scandi knows, it's important to be prepared.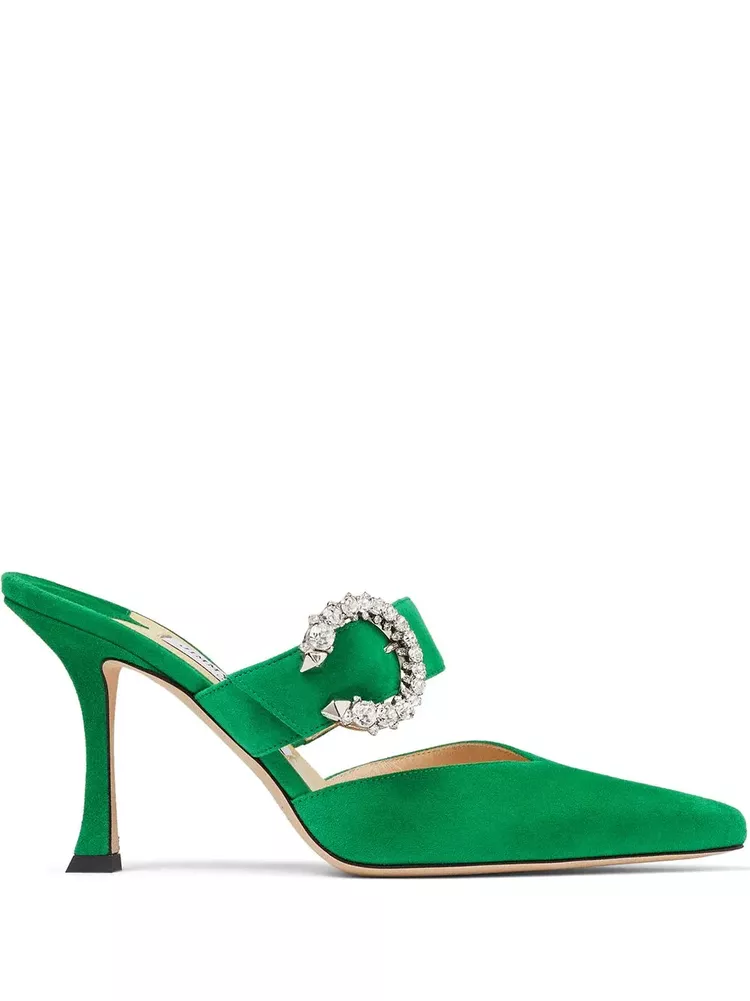 Marta 90mm sandals
Jimmy Choo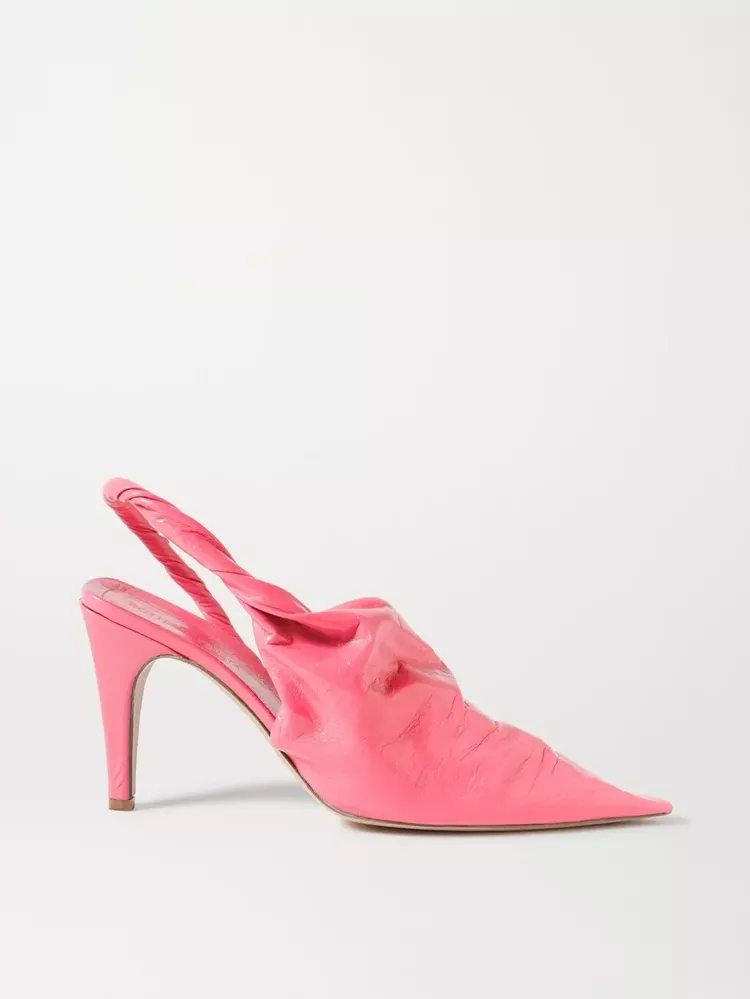 Crinkled glossed-leather slingback pumps
Bottega Veneta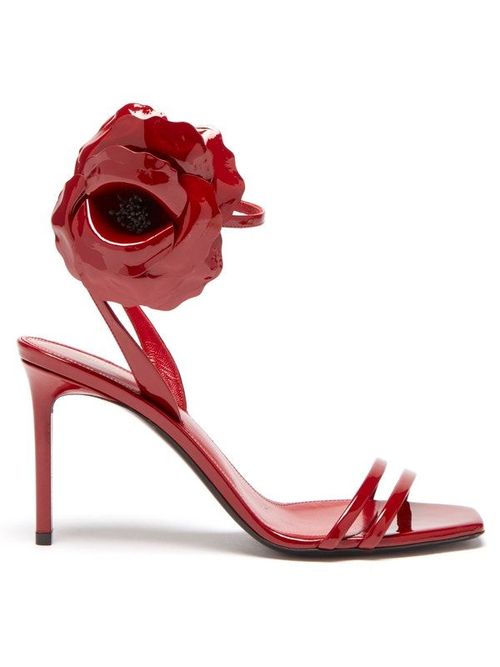 Amber flower-corsage patent-leather sandals
Saint Laurent