We meet with (di)vision founders Simon and Nanna Wick in their new Copenhagen office to find out how their 'split bomber' became a supermodel must-have
Perhaps you've seen it on Instagram or in a street style gallery; that ideally oversized bomber jacket, split down the middle into two colourways.
In the nearly three years since Danish it-brand (di)vision dropped its very first bombers, they have become the go-to model off-duty staple, swiftly replacing the leather motorcycle jackets (often from Acne Studios or BLK DNM) of yore. Runway regulars Abby Champion, Nina Marker, Rebecca Longendyke and early-adopter Mona Tougaard have all been spotted in the signature piece. Even Kourtney Kardashian has worn one.
"They were upcycled from old military jackets that we would reconstruct in our studio," says Simon Wick, who co-founded (di)vision with his sister Nanna in early 2018. At the time, Simon was working on the floor at hip Copenhagen boutique Storm, who graciously scooped up the first batch of bombers. "It was 20 jackets or something and they sold out in the first week. We were like, s***, maybe we've got something here."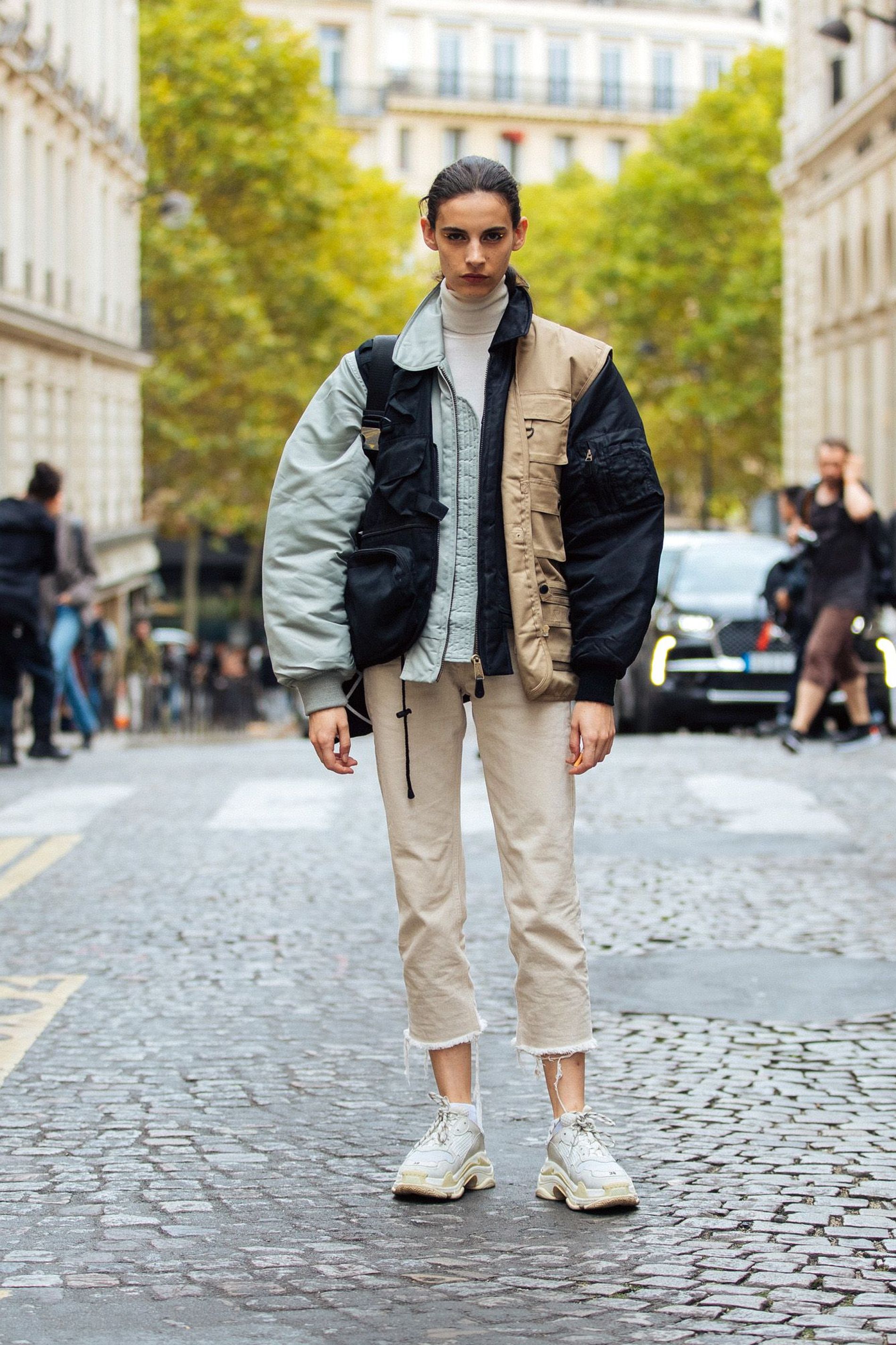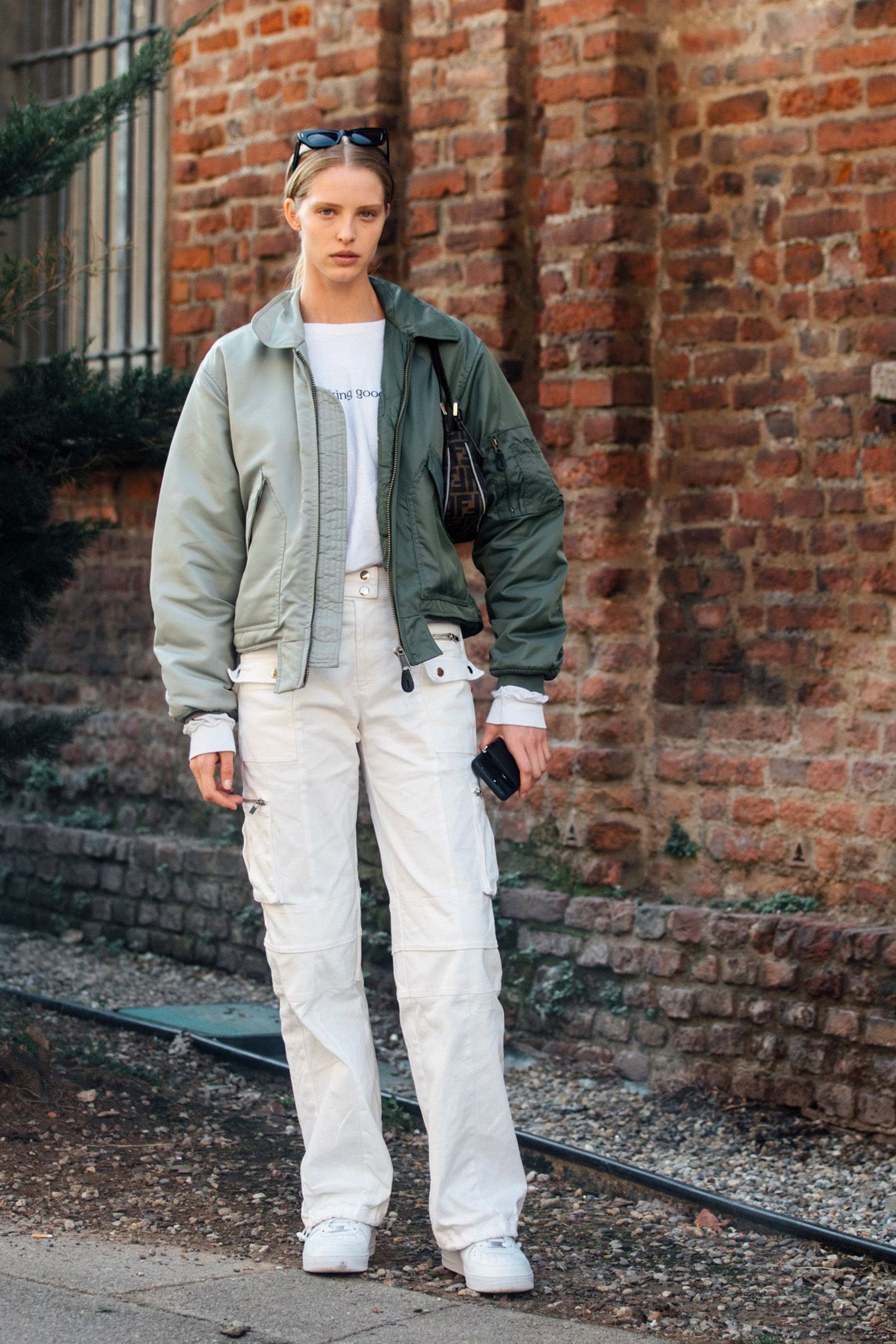 I'm sitting with the siblings at their brand spanking new headquarters – an official-looking space in central Copenhagen. A testament to how far the brand has come in just a few seasons. Boxes and other moving accoutrements are scattered about. "We just moved in," Simon explains. The kitchen fridge, however, had already been stocked with beer. Nanna seems content to let Simon do most of the talking. When I ask her what it's like to work with her brother, she looks directly at him and says, "You can be really stubborn." They both grin.
Soon after the success of the first drop of split bombers, both Simon and Nanna quit their day jobs to focus on (di)vision full-time. "We just started, you know, upcycling," says Simon. Buying up t-shirts, beat up workwear and denim – anything they could get their hands on. They'd cut them in half, sometimes dying a section before stitching them back together. "We try to think, how can you put two things together and create a new perspective around the same product?" They don't belabour the sustainability angle of their brand, though it's literally in the fabric of their offering.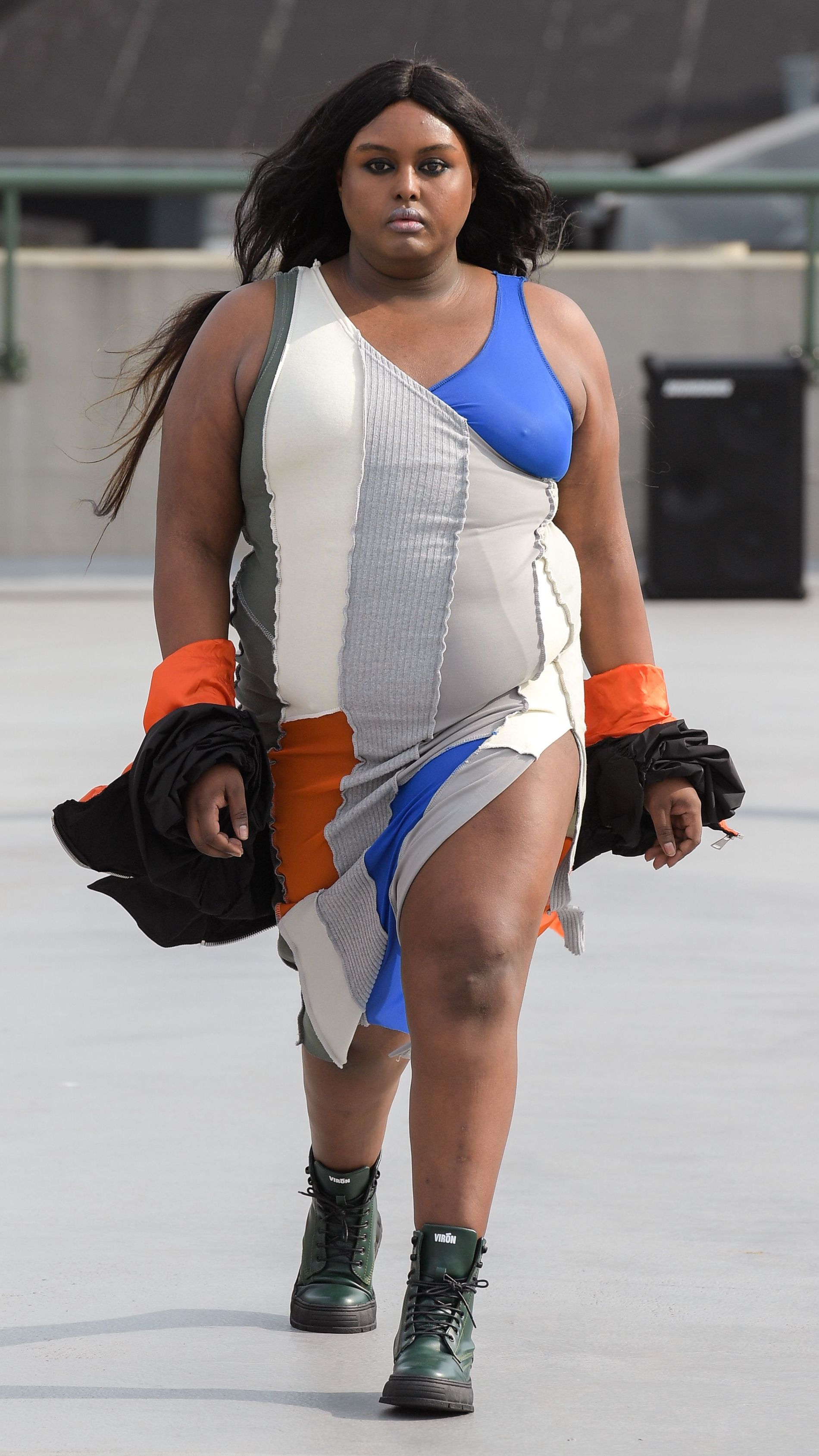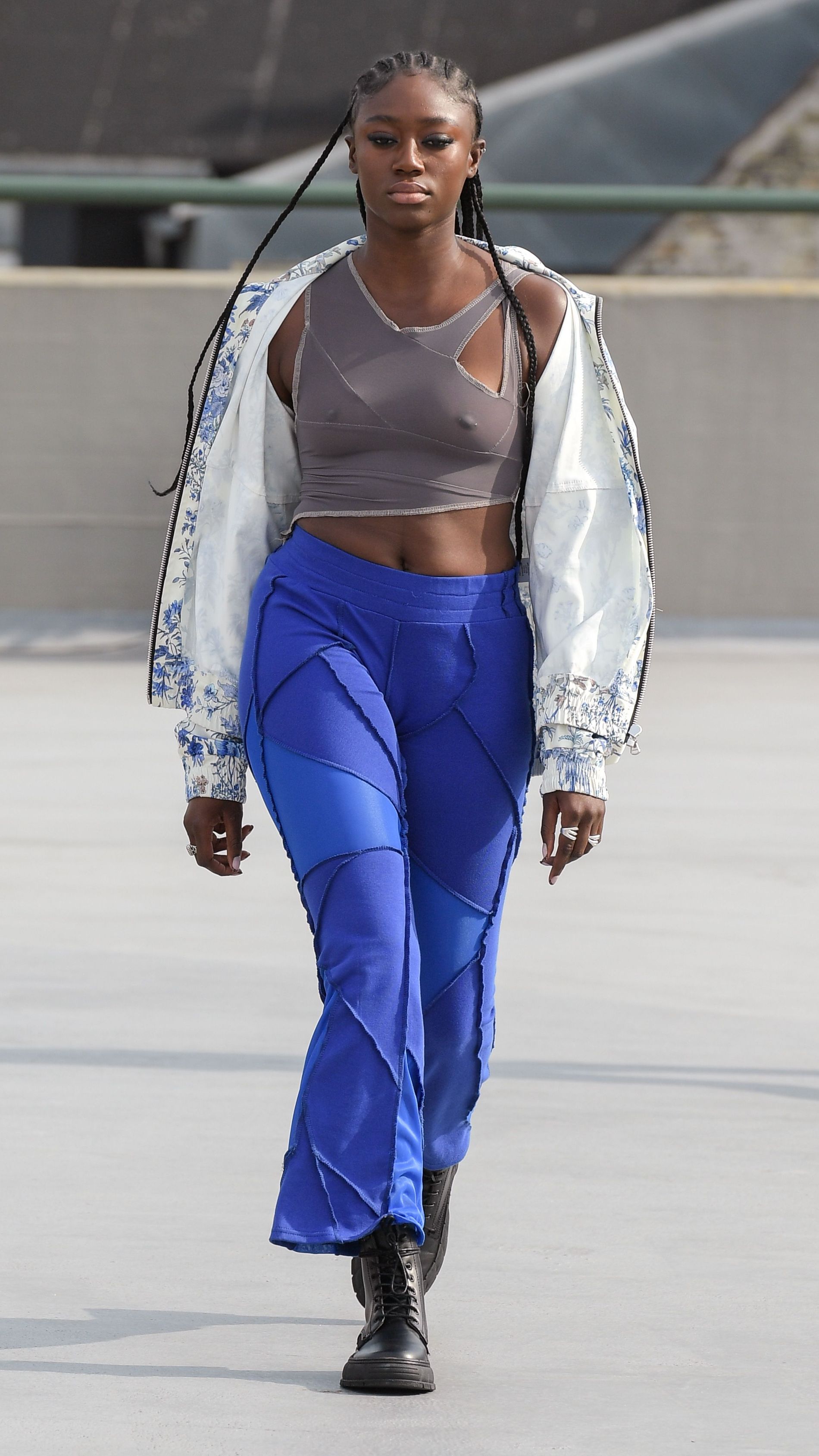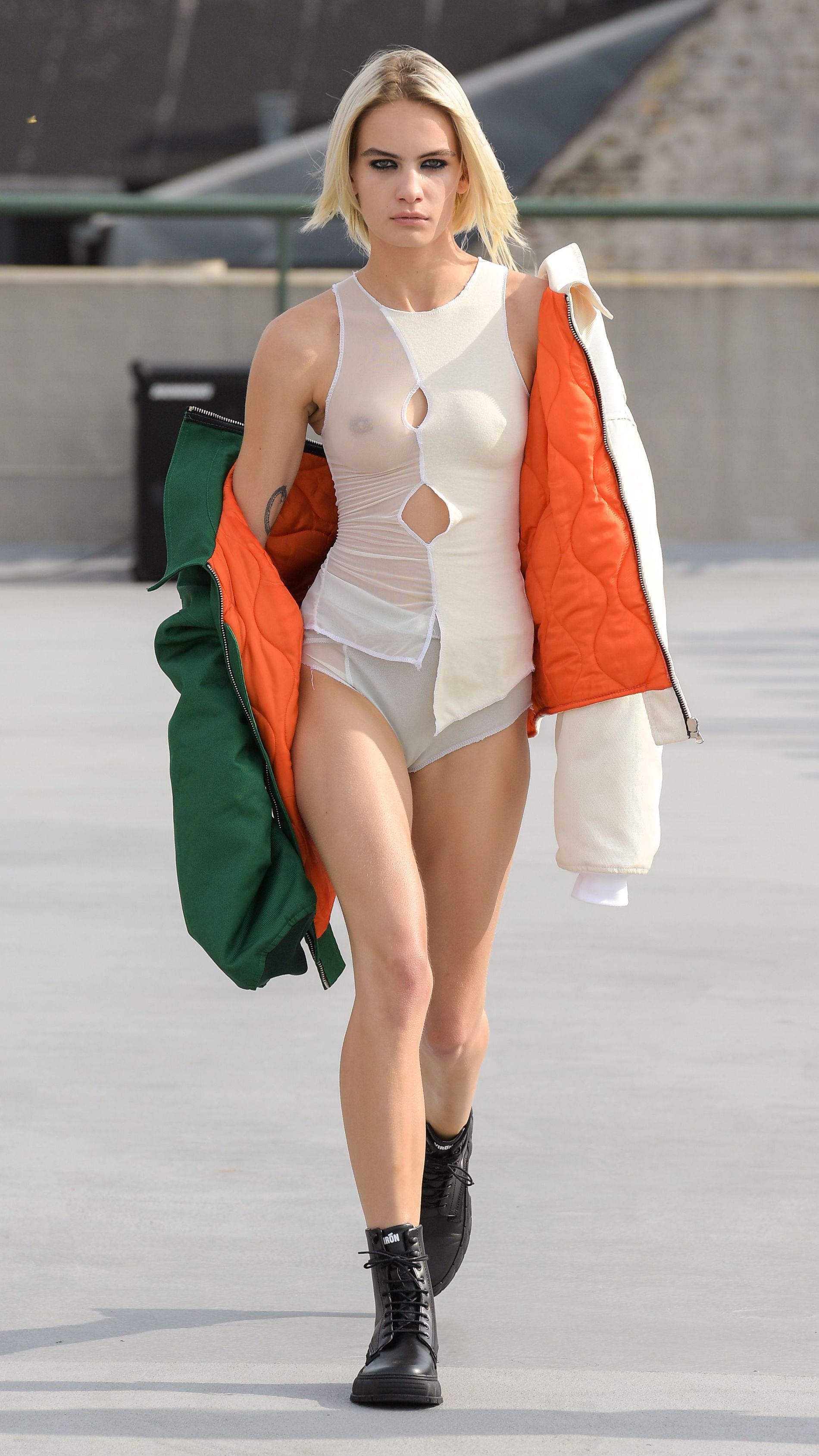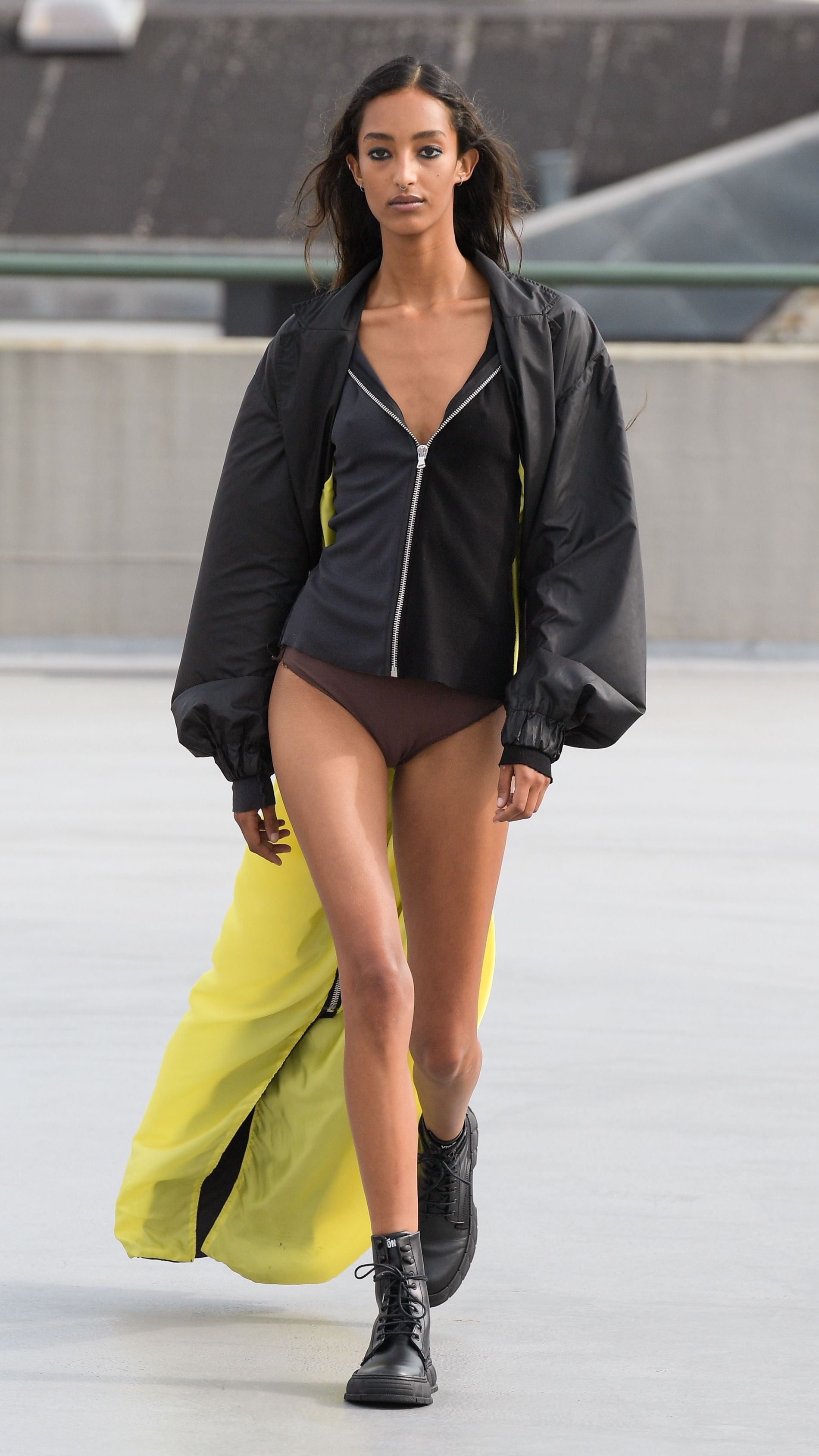 With his boyish good looks and haphazard tattoos, it's no surprise that Simon has dabbled in modelling. His girlfriend, Sarah Dahl – a frequent face on (di)vision's Instagram – is also a model and, naturally, the couple has many model friends. When the brand was starting off, Simon and Sarah gifted some bombers to their pals, who would be "out to fashion week, getting street styled" and the buzz grew from there. Simon would join his girlfriend in Paris with a suitcase full of bombers, so if anyone noteworthy inquired about the jacket, he could hastily pass one along. "It's not like it was a business strategy, it's just something that happened," Simon shrugs.
One Danish supermodel in particular, Mona Tougaard, was an early champion of the brand, lusting after the split bomber moments before her career took off. "It was an early stage, and at that point we were completely sold out," Simon recalls. "Sarah had a leftover jacket and we just posted on Instagram, 'Who wants to buy this?'" Naturally, the messages came flooding in. "We were looking through, like, 30 messages and seeing who wrote them. We were like, 'Oh, Mona, she seems pretty cool.' So we sold her the jacket. She had 500 followers." Now, with 125k followers, a British Vogue cover and a handful of major campaigns, Tougaard is a close friend of the brand, recently appearing on (di)vision's SS22 runway.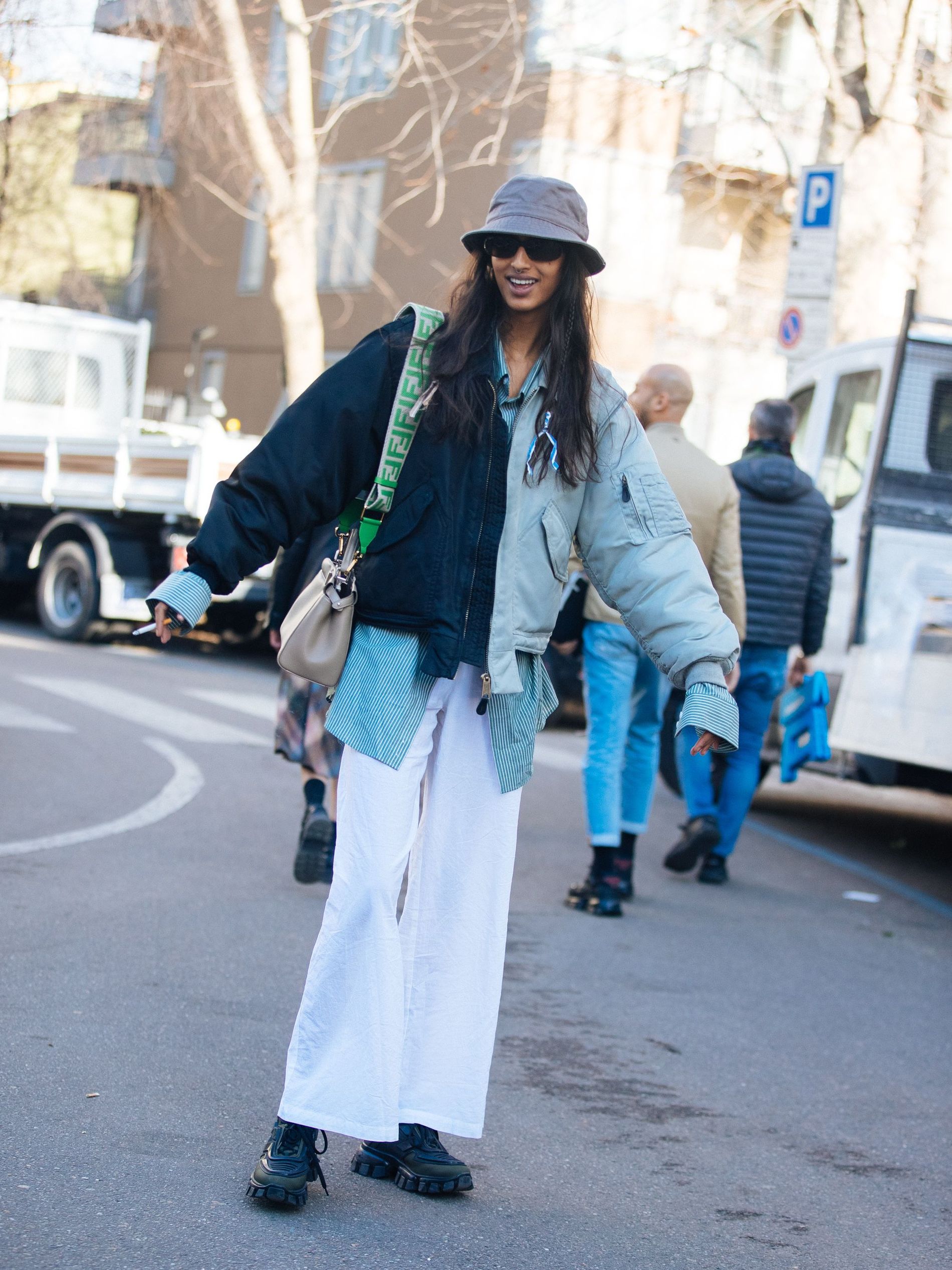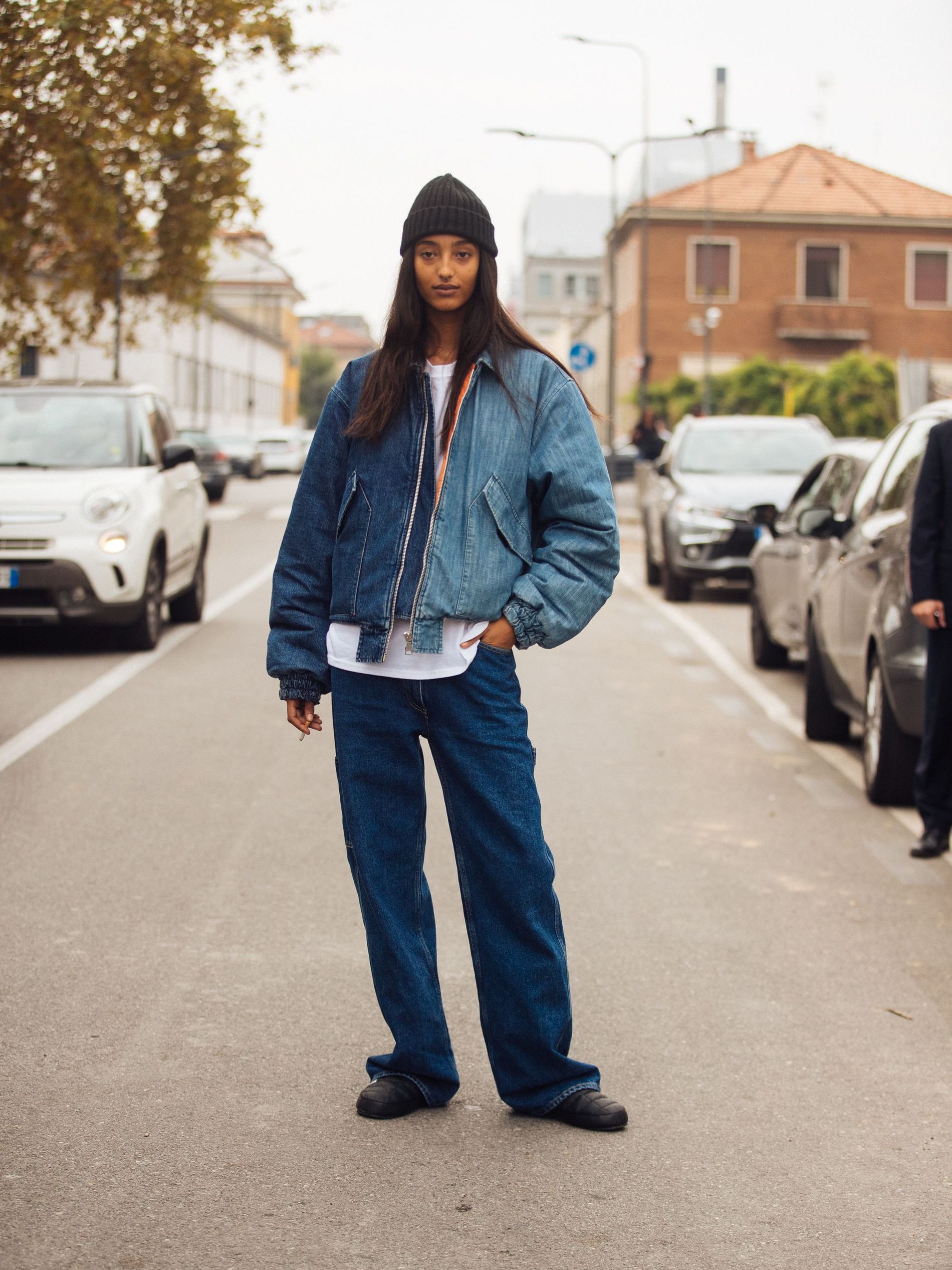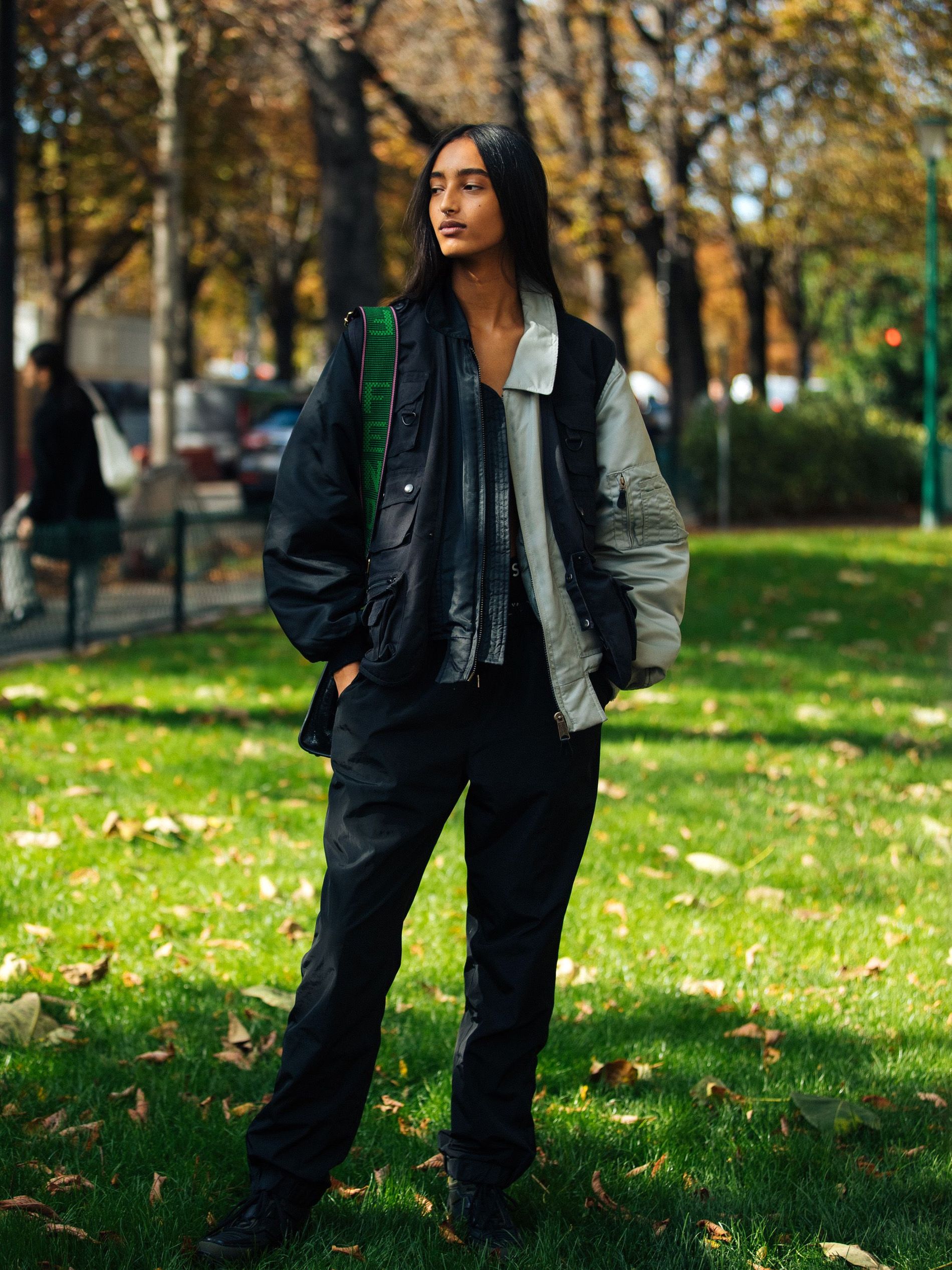 These days, in order to meet the demand of its customers and fulfil larger orders from retailers like LN-CC, the brand works primarily with deadstock fabrics. "We started thinking, how can we develop the business and still work with existing materials? Keep the same identity, but make it more of a scalable business," Simon says. They still do one-off upcycled pieces, which they sell on their own website under the name (di)construct.
Recently, Hailey Bieber, Kendall Jenner and Miguel have all been spotted in various (di)vision garments, and the supermodel interest is still going strong. "We have the biggest models writing – these million follower models," says Simon. "It's weird."