Ditch the leftovers and dine out – without the excess – at one of these must-visit spots
Stockholm is flourishing with sustainable restaurants focusing on eco-friendly menus made with local quality ingredients. In and around the city, chefs focus their process on the aim to reduce food waste, energy, and, ultimately, become climate neutral. And you can help do your bit too, just in time for summer.
So if you're keen on going green (but filling your stomachs at the same time) here's the best restaurants focusing on zero-waste – from a two-Michelin-starred restaurant to an adventurous Alice in Wonderland collective.
Agrikultur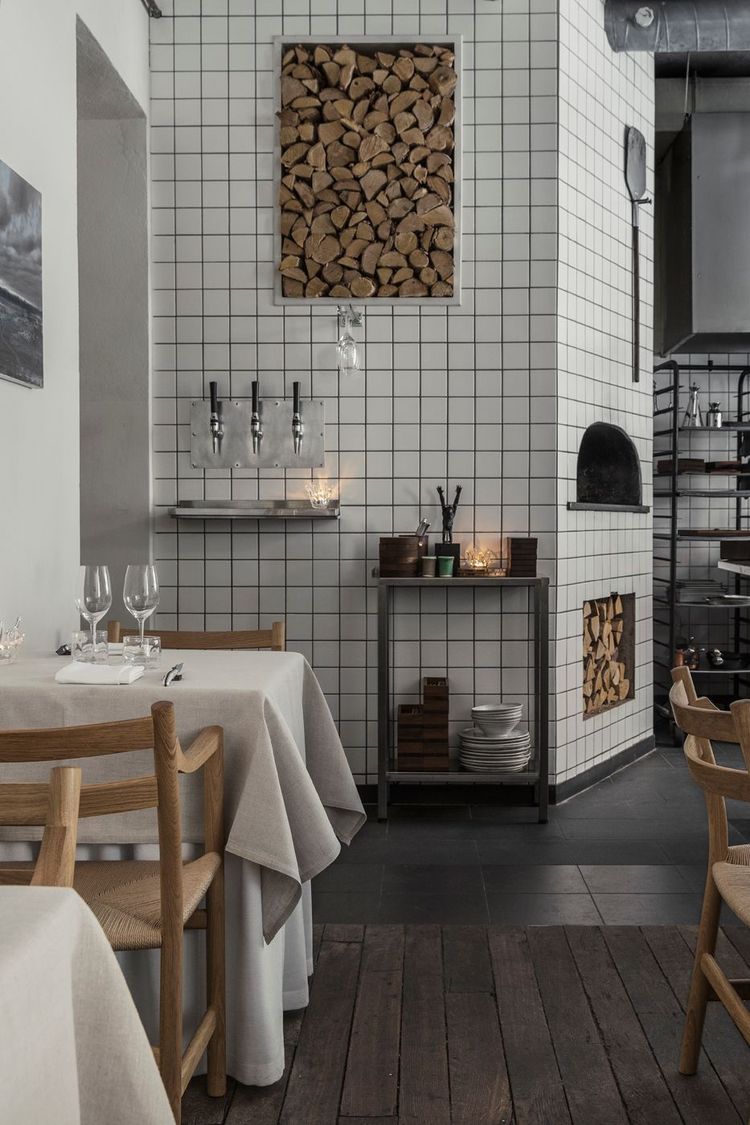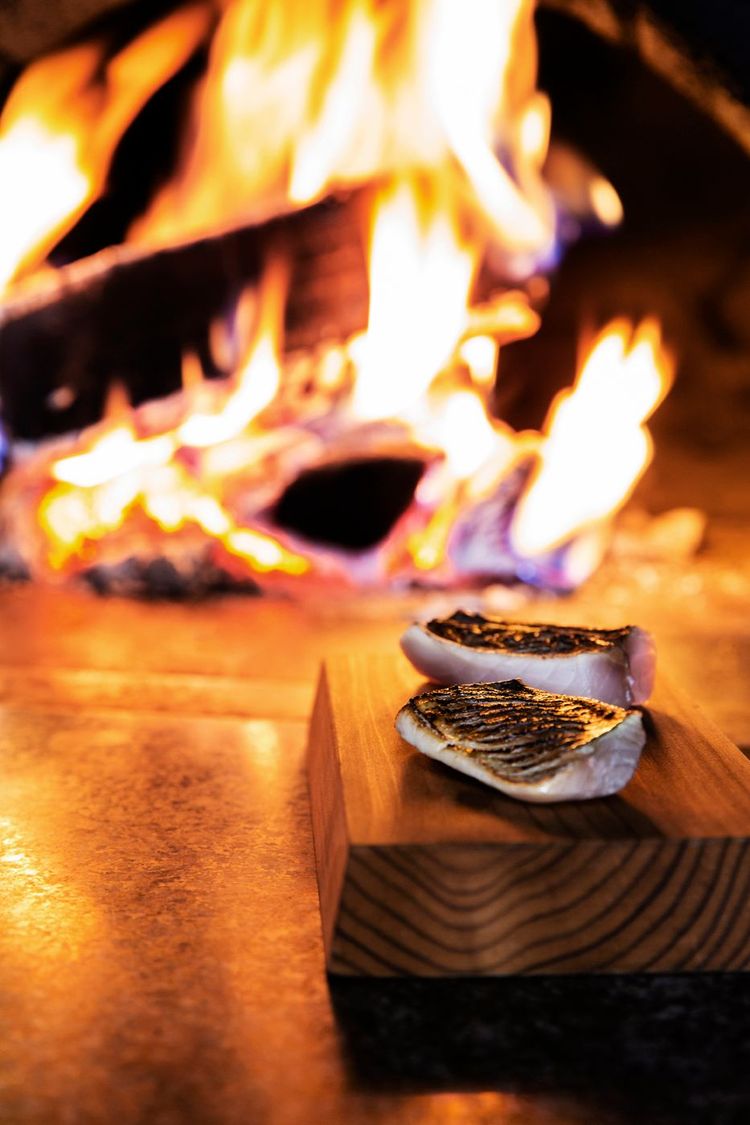 This 24-seat restaurant is similar in size to a petite living room, with a cosy atmosphere where you can hear the crackle and almost feel the warmth of the open wood-burning oven. The set menu by chefs Filip Fastèn and Joel Åhlin is carefully crafted with local Swedish ingredients, sourced from the finest and most sustainably produced farms. An artistic menu of dishes focused on seasonably harvested vegetables helps to ease any worry over waste. With two Michelin stars under their belt, including a Michelin Green Star for Gastronomy and Sustainability, this is one spot you won't want to miss.
Roslagsgatan 43, 113 54 Stockholm
Rosenhill Trädgård och Musteri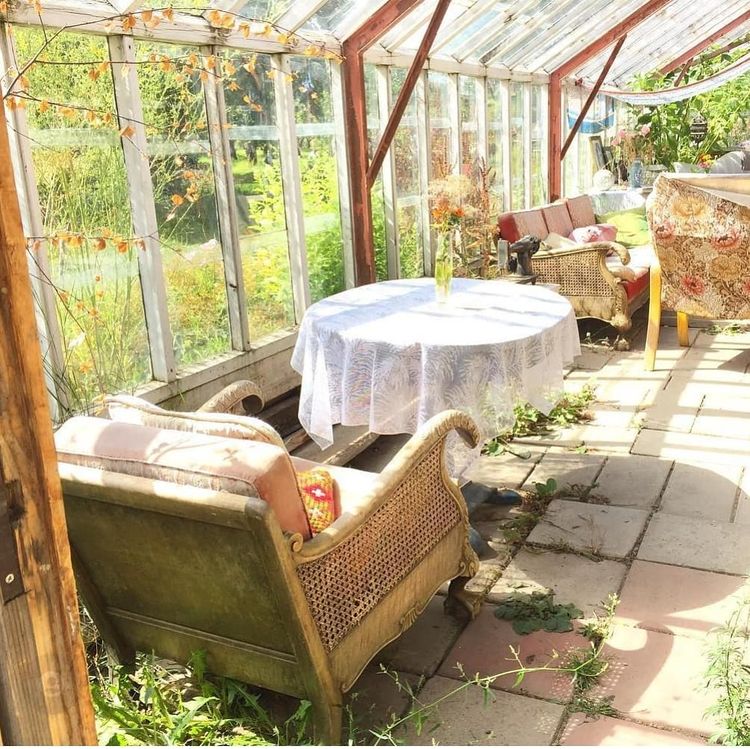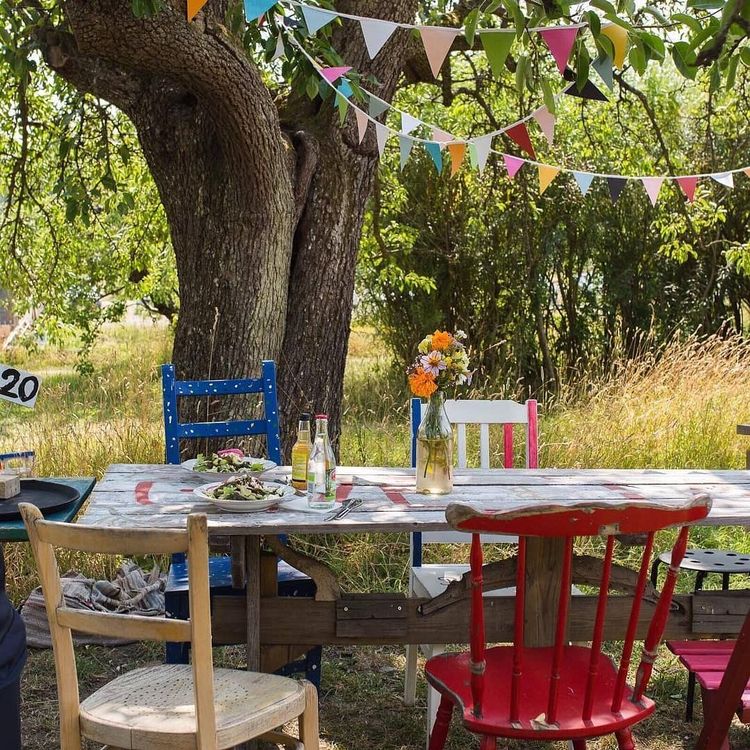 Another perfect zero-waste alternative is Rosenhill, a cafe-come-farm located in Ekerö, just one hour from the centre of Stockholm where you get to experience the rolling pastoral surroundings. Relax in amongst the decorative barn, greenhouse, or under the apple trees in a true Alice in Wonderland flair. And as the majority of ingredients used come directly from the restaurant's own garden or suppliers from the neighbouring farms, you can enjoy your meal with a clean conscience.
Be sure to try the garden salad, made from the farm's harvest, including fresh herbs, marinated celeriac, green peas, radishes and caramelised almonds. Top tip: spot the rhubarb growing around the garden and make sure you buy some homemade jam or juice to bring home. And the last hint from a local - on your way home, jump off the bus and visit the Swedish Royal Family at the beautiful Drottningholm Slott.
Nyckelbyvägen 22, 178 90 Ekerö
Aira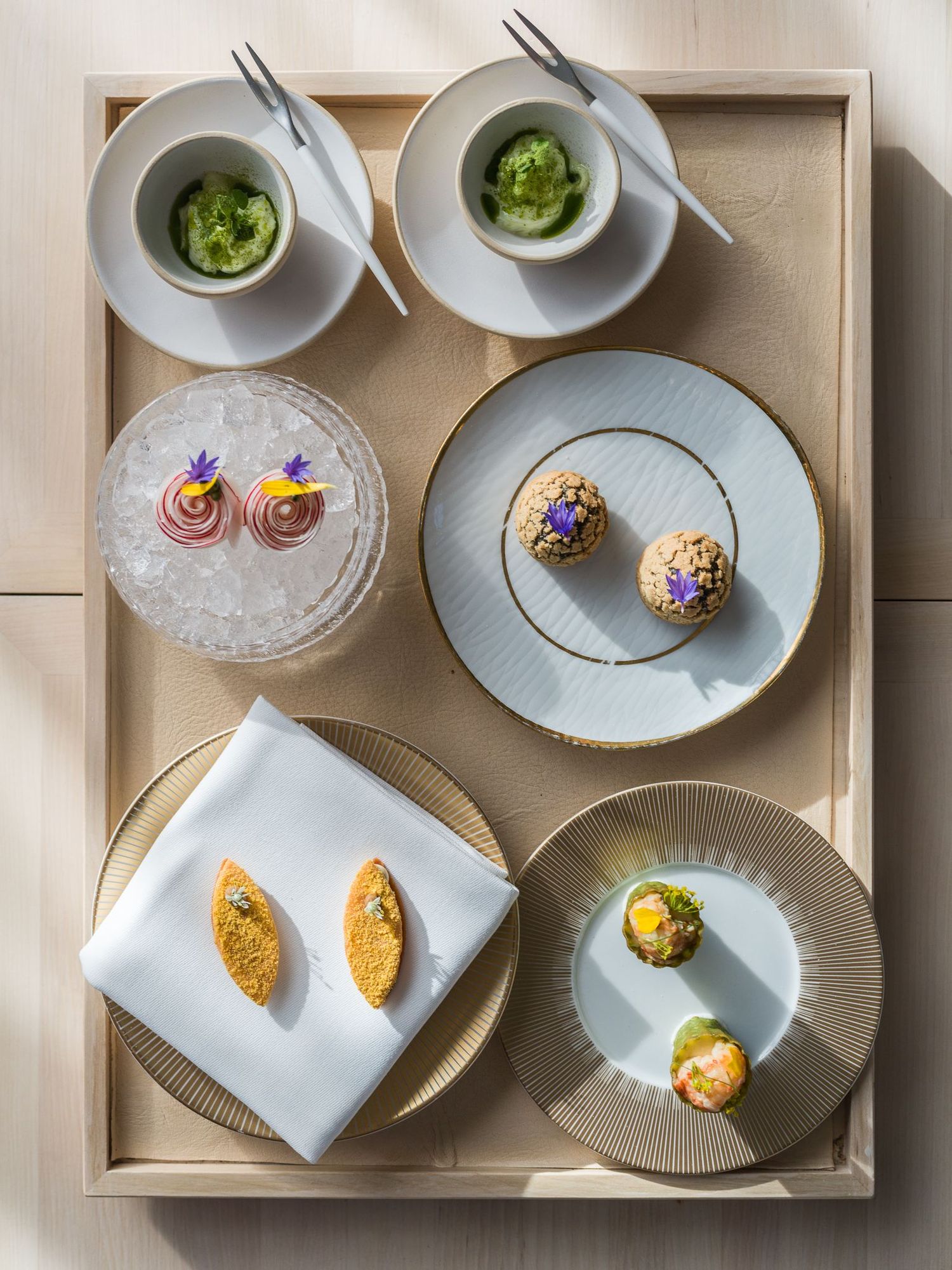 Photo: Aira
The newest eatery on the list is Aira, a gastronomic experience built by the waterside at Djurgården, one of Stockholm's inner city islands. Run by award-winning chef Tommy Myllymäki, this contemporary restaurant is as welcoming for solo guests as a larger gatherings. It offers both a set menu, including delights such as the charcoal grilled mangalitza pork with fermented beans, green peas and wasabi, along with a vast tasting one (which will take about three delectable hours to enjoy). The place prides itself on using carefully selected growers, as well as their very own garden located right next to the restaurant. Plus, they even have their own fishing boat...
Biskopsvägen 9, 115 21 Stockholm (Closed until August)
Gastrologik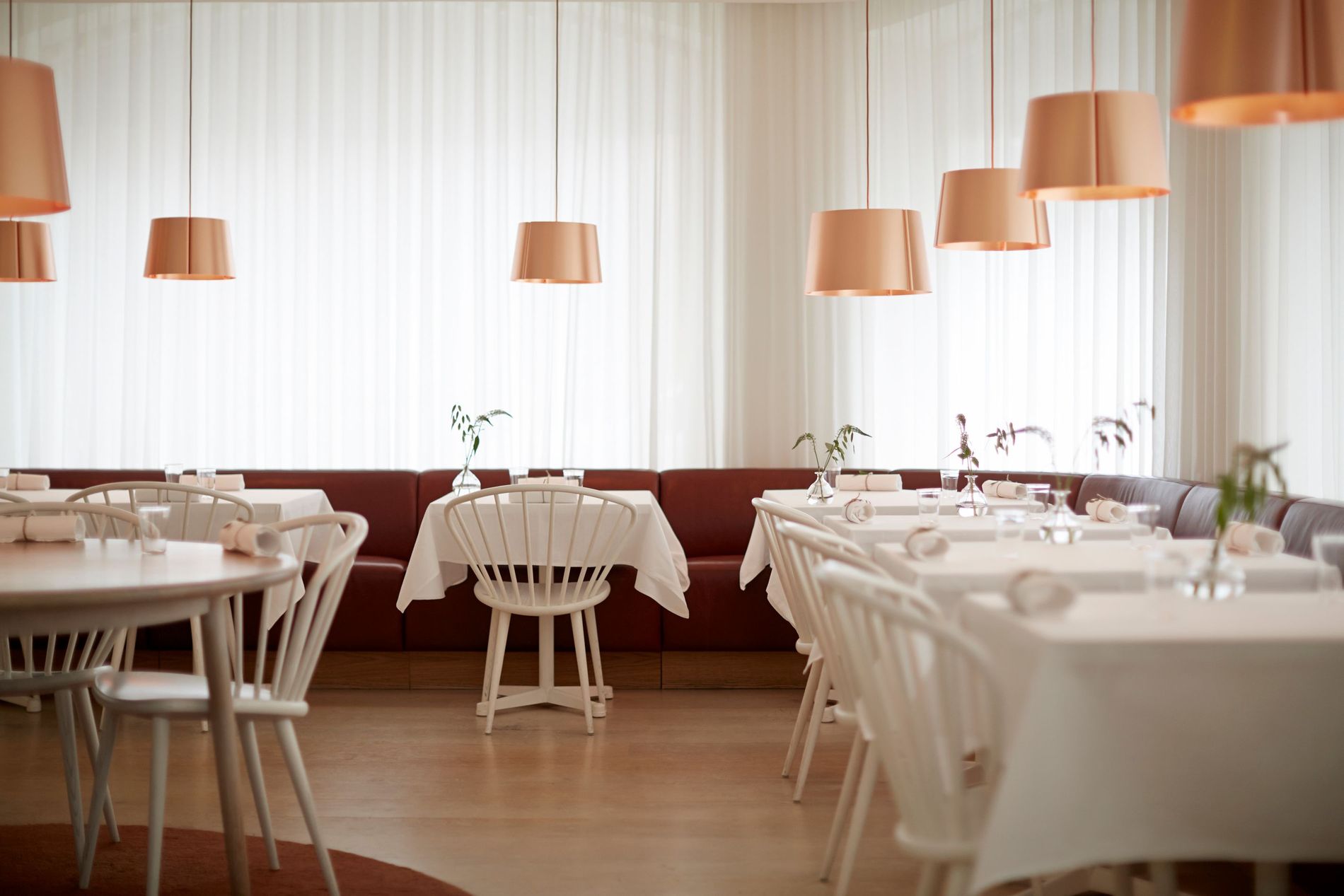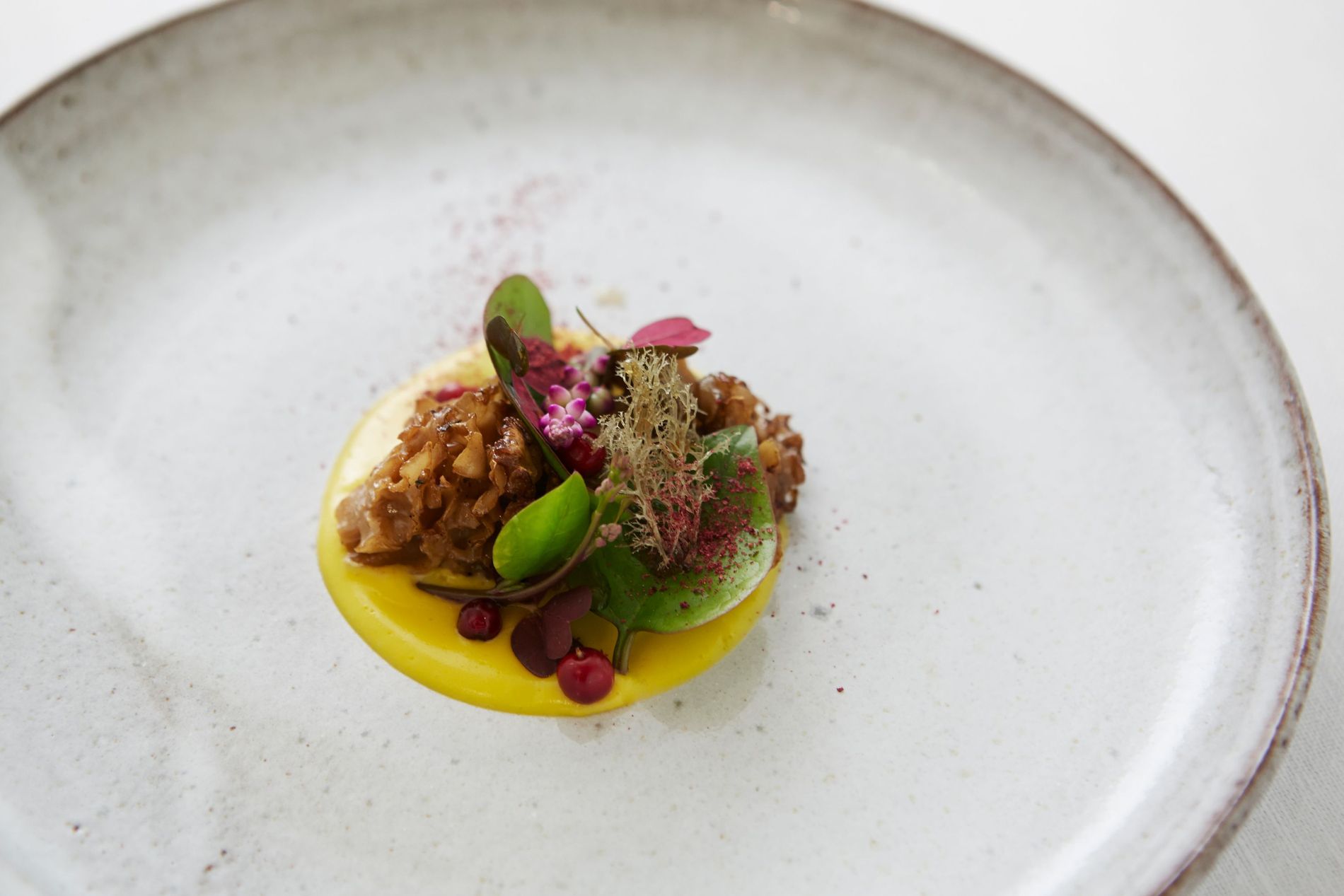 If you're after more of a fine dining experience, Gastrologik, with its incredible 20-course menu is another great option, particularly for a special occasion. With a daily changing menu dictated by the seasonable produce, chefs, Jacob Holmström and Anton Bjuhr, permit visitors a new way to experience food. Dishes comprise of grilled turbot with locally-sourced produce or white beetroot baked in algae and salt crust, topped with buttermilk, dill oil and Swedish caviar. The restaurant works strictly with Swedish ingredients (excluding only the seafood sourced from neighbouring countries such as Norway and Denmark) and their zero-waste initiative has even awarded them a Micheline Green Star.
Artillerigatan 14, Stockholm
Reggev Hummus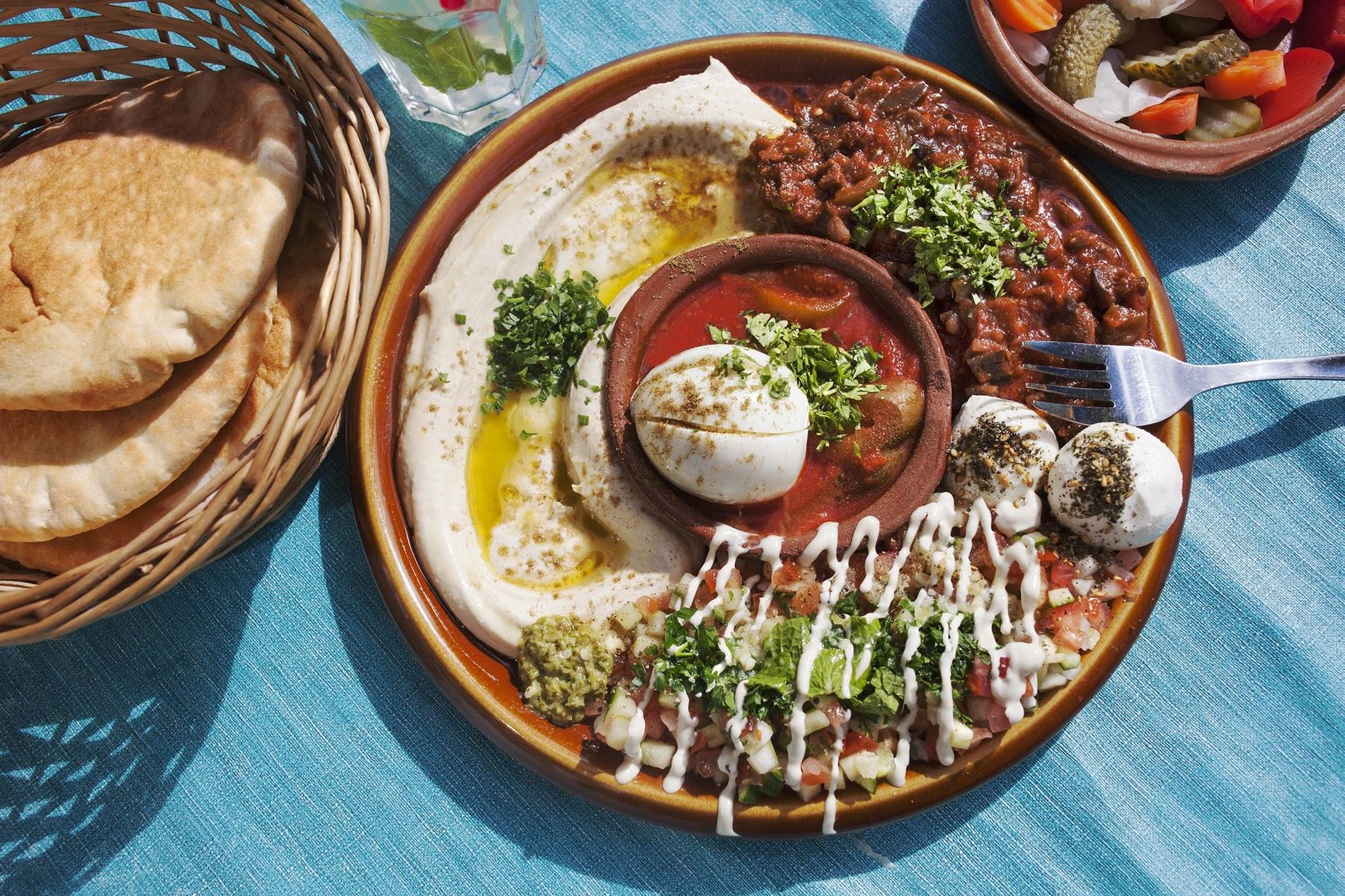 Photo: Reggev Hummus
Hummus-fiends unite at this small hole-in-the-wall at Södermalm where you will find this local gem, transporting you straight to the Middle East in just one bite. Reggev Hummus make everything from scratch and the humble decor and calm atmosphere of the place makes it the ideal choice for a lazy weekend bite. If it's your first time visiting, try the Vagabond or Hazilim as both dishes are simple, yet flavourful. Then you are all set for a fresh and healthy lunch.
Oaxen Krog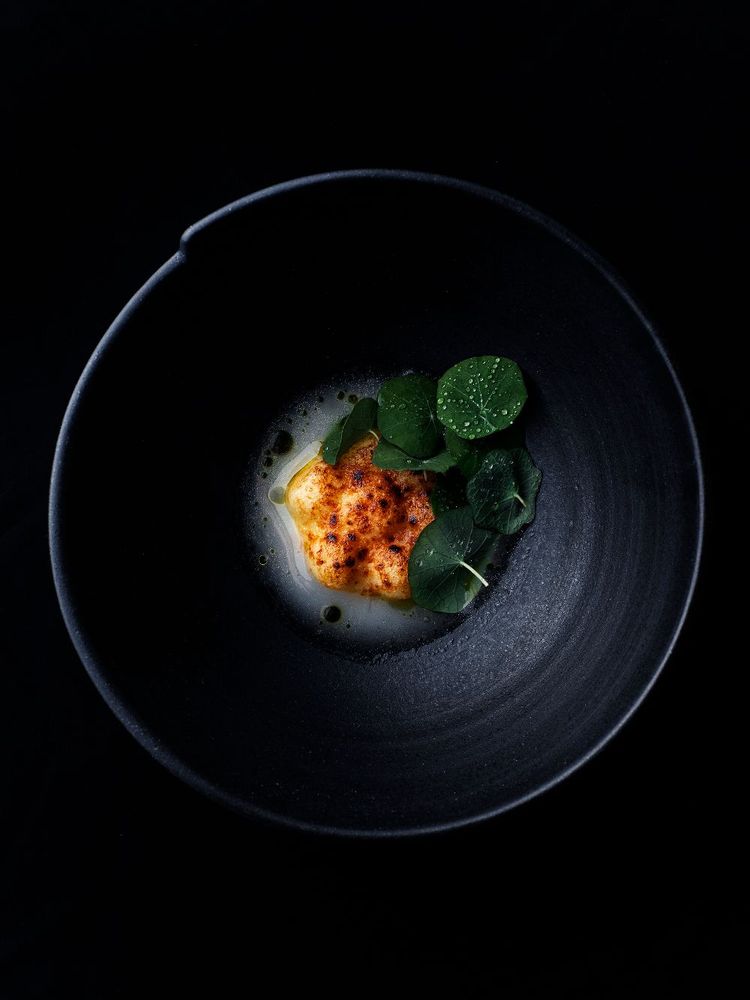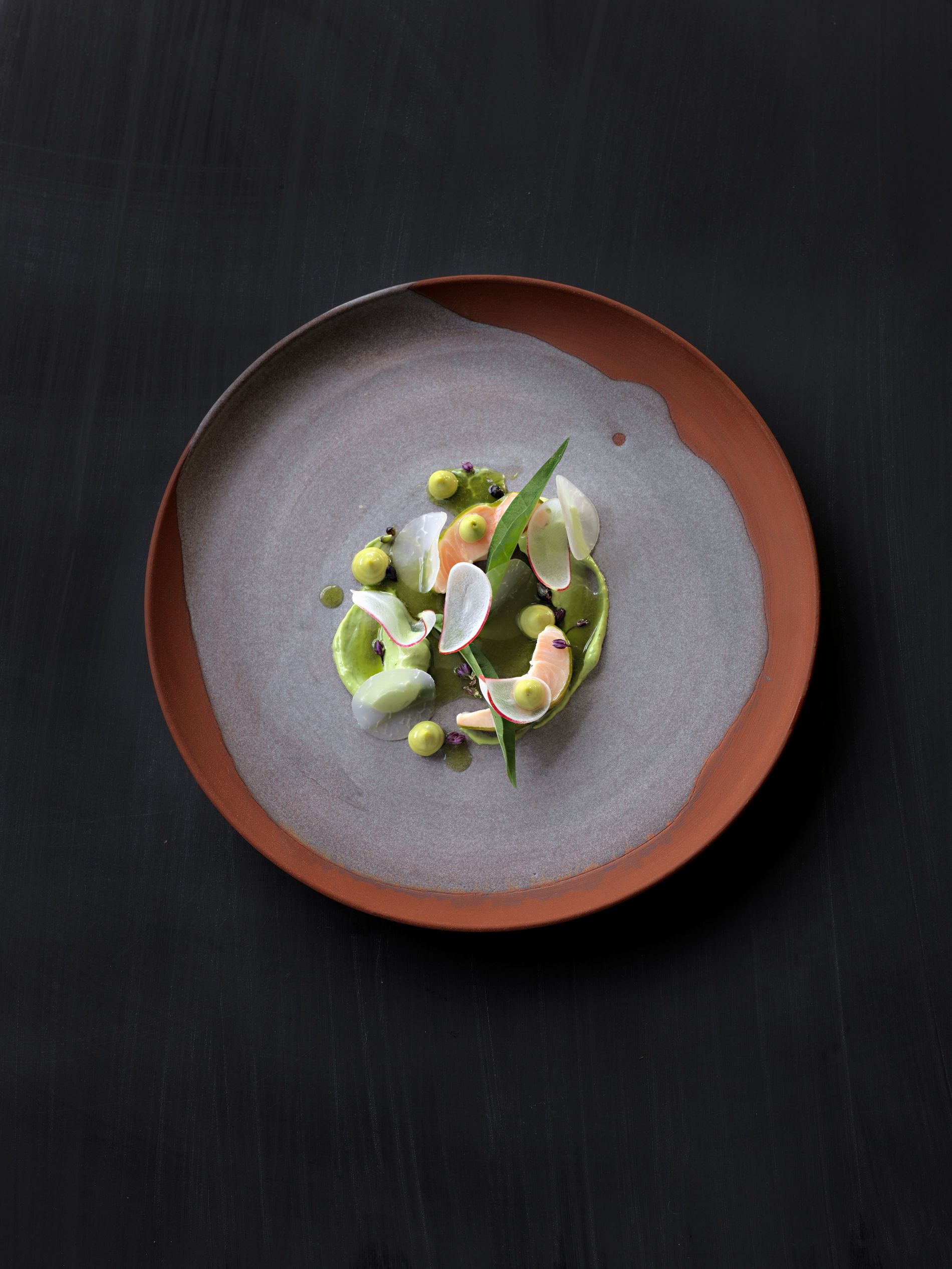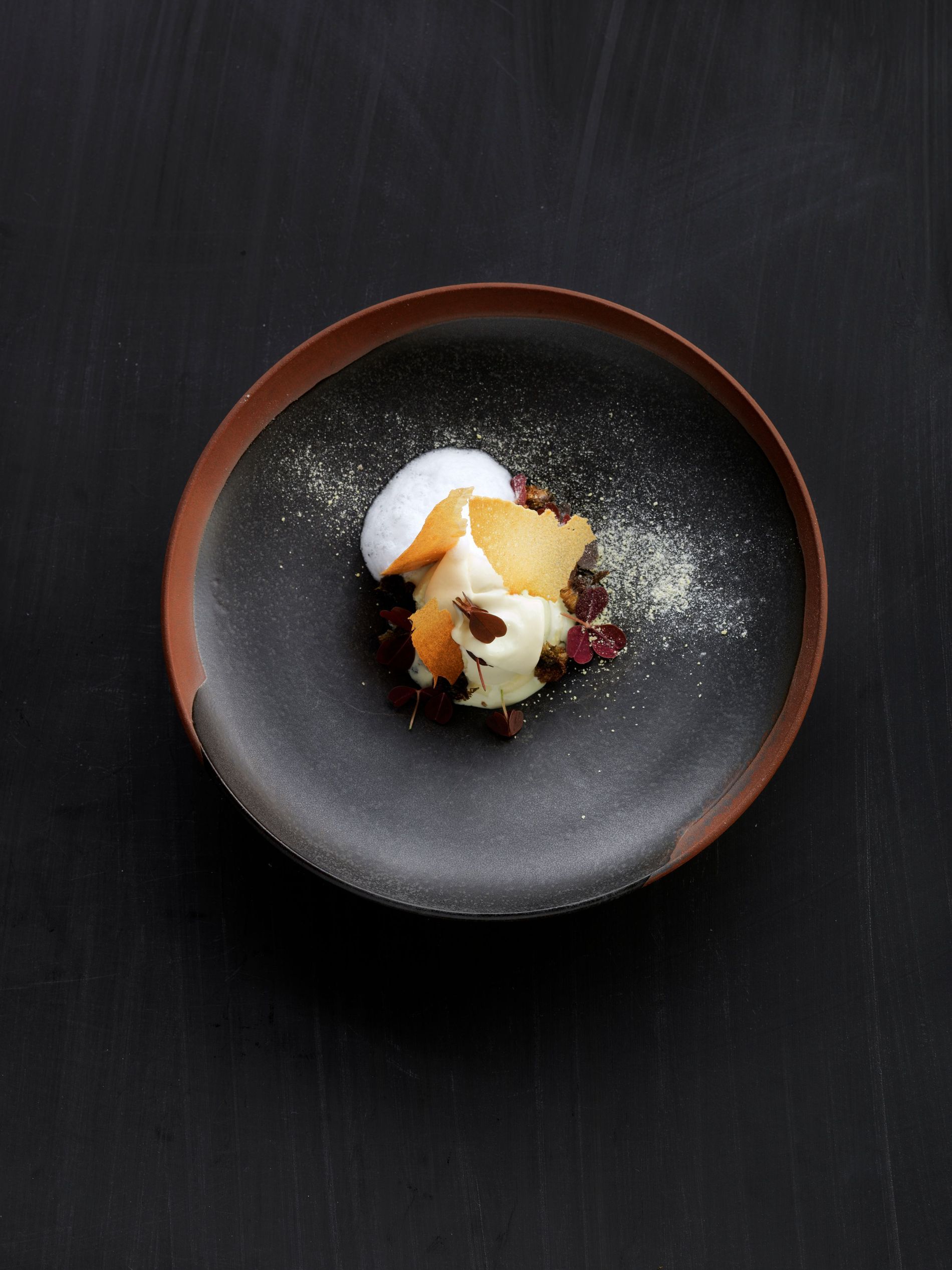 This spot has been at the forefront of Stockholm's sustainable foodie scene for the last two decades. Focussing on working with producers and suppliers that are eco-friendly, the Michelin star restaurant also frequently weighs any waste produced and then composts it, later putting it to good use in their own garden. Though the inventive set menu, including delights such as fermented sugar kelp or lamb cooked with a glacé of grilled apples, smoked broth and onions, is a bit on the pricier side – the glorious presentation is worth a visit alone.
Beckholmsvägen 26, 115 21 Stockholm
Paul Taylor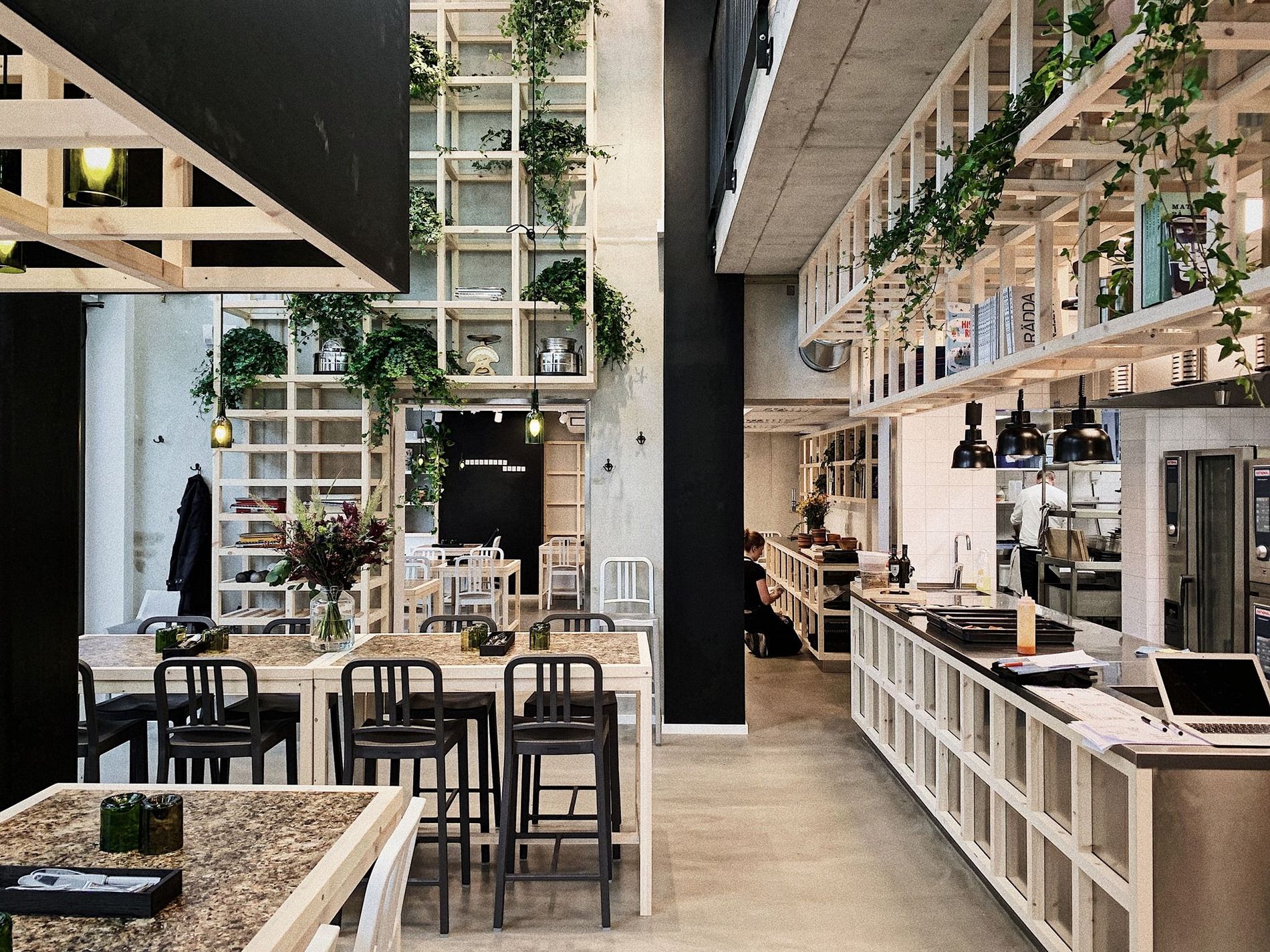 Photo: Paul Taylor
At Paul Taylor, each dish is really crafted with passion. The philosophy of its two founders, renowned Swedish chefs Paul Svensson and Tareq Taylor, was to create a dedicated space aiming for zero waste. And the results of this aim can be seen throughout the restaurant: the chairs are made of plastic picked from the sea, the tabletops from artichoke shells and wine bottles. The elegant restaurant offers a small, yet perfectly formed menu with two or three options to choose from. The green asparagus, elderflower, chives and roasted olives is divine. To round off your stay, the restaurant hosts a small store for local, organic ingredients. The best part? The products that don't get sold in the store are used up in the main kitchen.
Spinnerigatan 7, 172 61 Sundbyberg
Fotografiska Food
Not only does the Fotografiska restaurant boast a Michelin Green Star in Gastronomy and Sustainability, this cultural hive, situated on the top floor of the city's photography museum, permits diners awe-inspiring city views. Take a visit to the gallery first, and then enjoy their plant-based menu, including mouth-watering dishes such as charred cucumber, paired with goat's yoghurt, sauerkraut and salmon trout roe. Plus, they also have an on-site composting system, ensuring nothing is wasted.
Stadsgårdshamnen 22, 116 45 Stockholm
Rosendal Trädgård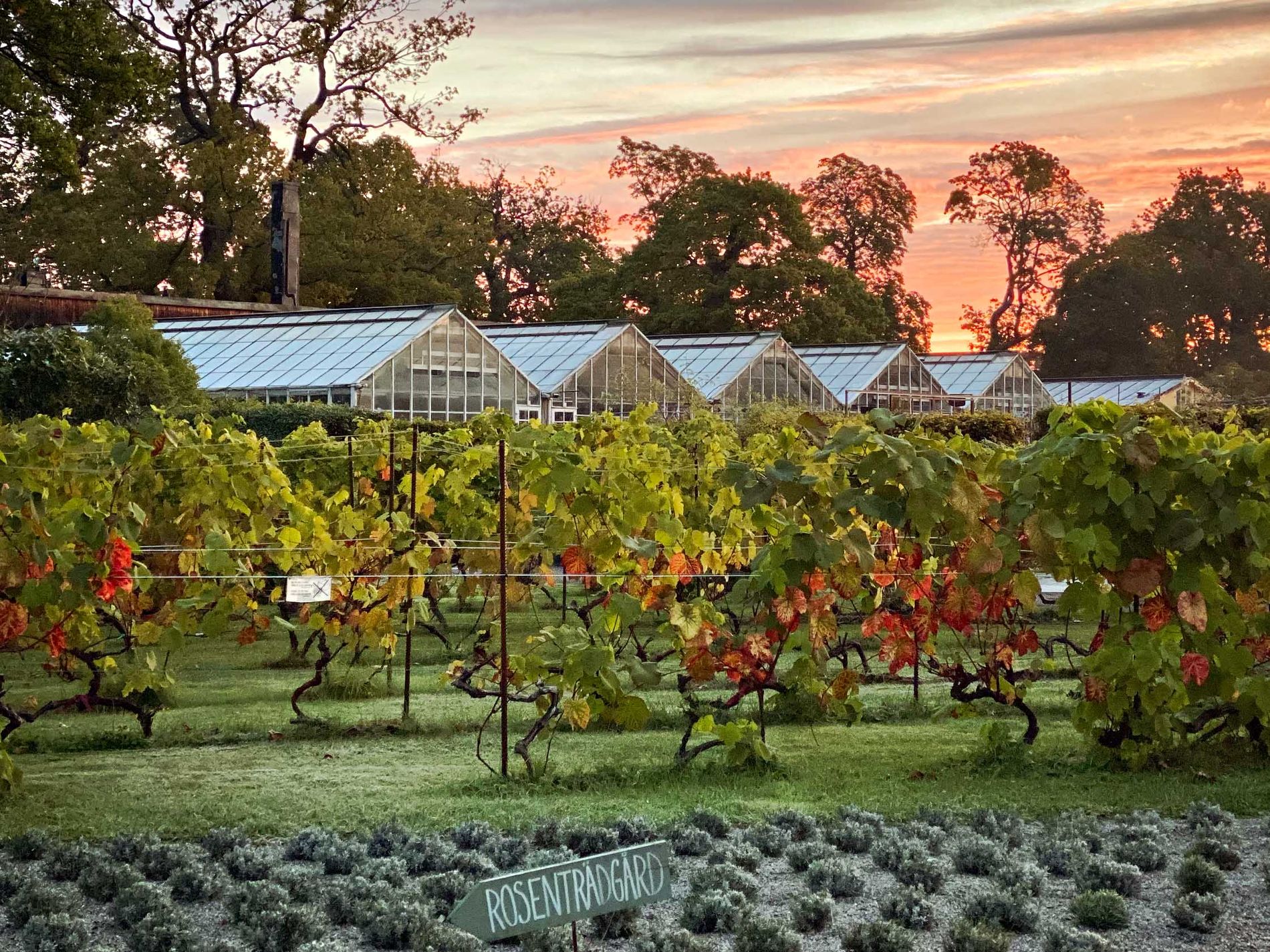 Photo: Rosendal Trädgård
Nestled behind the trees in Stockholm's Djurgården, Rosendal is a popular destination for hipster families and chic midlifers. Visit in the summer for a potter about the flowers and then take a quick fika break at the café which a modest menu of salads, cinnamon buns, and homemade vegetable dishes with ingredients from their garden. Until August, they also have a weekly garden bar (between Wednesdays and Sundays) where you can enjoy a tipple made with their fresh produce. Plus, Rosendal also offers a multitude of fascinating courses where you can learn about biodynamic gardening, flowers, and sustainability.
Rosendalsvägen 38, 115 21 Stockholm