Don't lose your cool with this selection of top purple shampoos
All products featured on Vogue are independently selected by our editors. However, when you buy something through our retail links, we may earn an affiliate commission.
Delicate shades of clean, creamy blonde hair, whether natural or dyed, always look their best in the light-filled days of summer. That's where a purple shampoo, used weekly, comes into the equation. "As the name implies, it deposits purple pigment into blonde hair to counteract brassy, yellow tones," explains Jasmine Kurang, educator and hairdresser for Maria Nila. "This is because yellow and purple sit opposite each other on the colour wheel."
What causes this brassiness in the first place? "Oxidation from heated styling tools can cause hair to acquire a yellow tinge over time, not to mention hair colour always fades warmer," says Kurang. It's worth noting, too, if your hair is damaged from frequent bleaching, it will be more porous and soak up more unwanted heavy metals and mineral build-up from your tap water.
There is just one caveat to using purple shampoo, warns hair stylist and global GHD ambassador, Zoe Irwin. "Purple shampoo can be drying, so decant half a bottle of purple shampoo into half a bottle of moisturising shampoo [Zoe likes Oribe Shampoo for Moisture Control] and avoid taking the mixture down to the ends where hair is older, more fragile and likely to grab onto too much purple pigment," she says.
Purple shampoos for every shade of blonde
Maria Nila
Sheer Silver Shampoo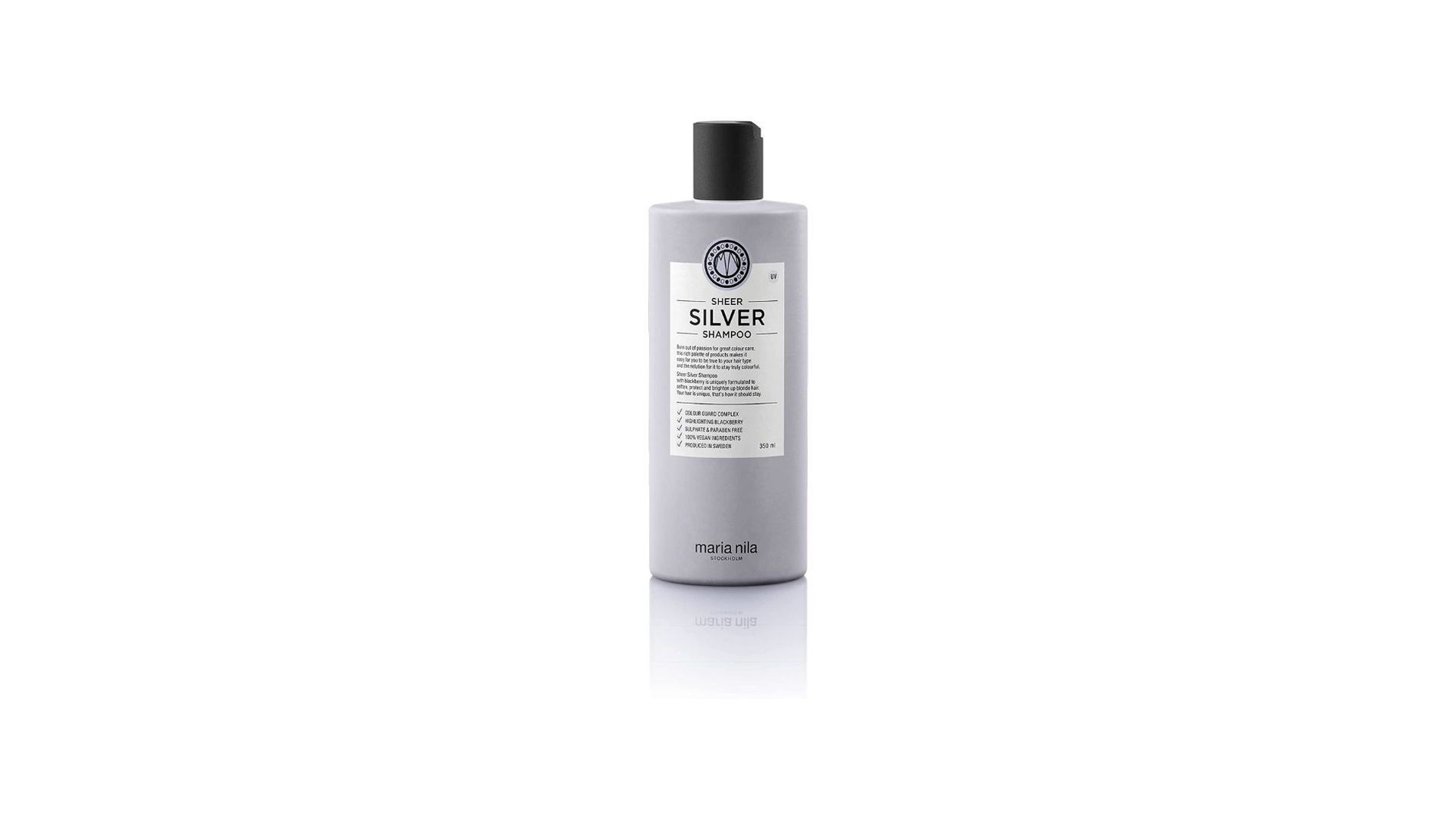 Vegan and sulphate-free, the violet pigment and blackberry extract brighten the hair's natural and bleached highlights, while the scent of jasmine and orange uplifts.
Sachajuan
Silver Shampoo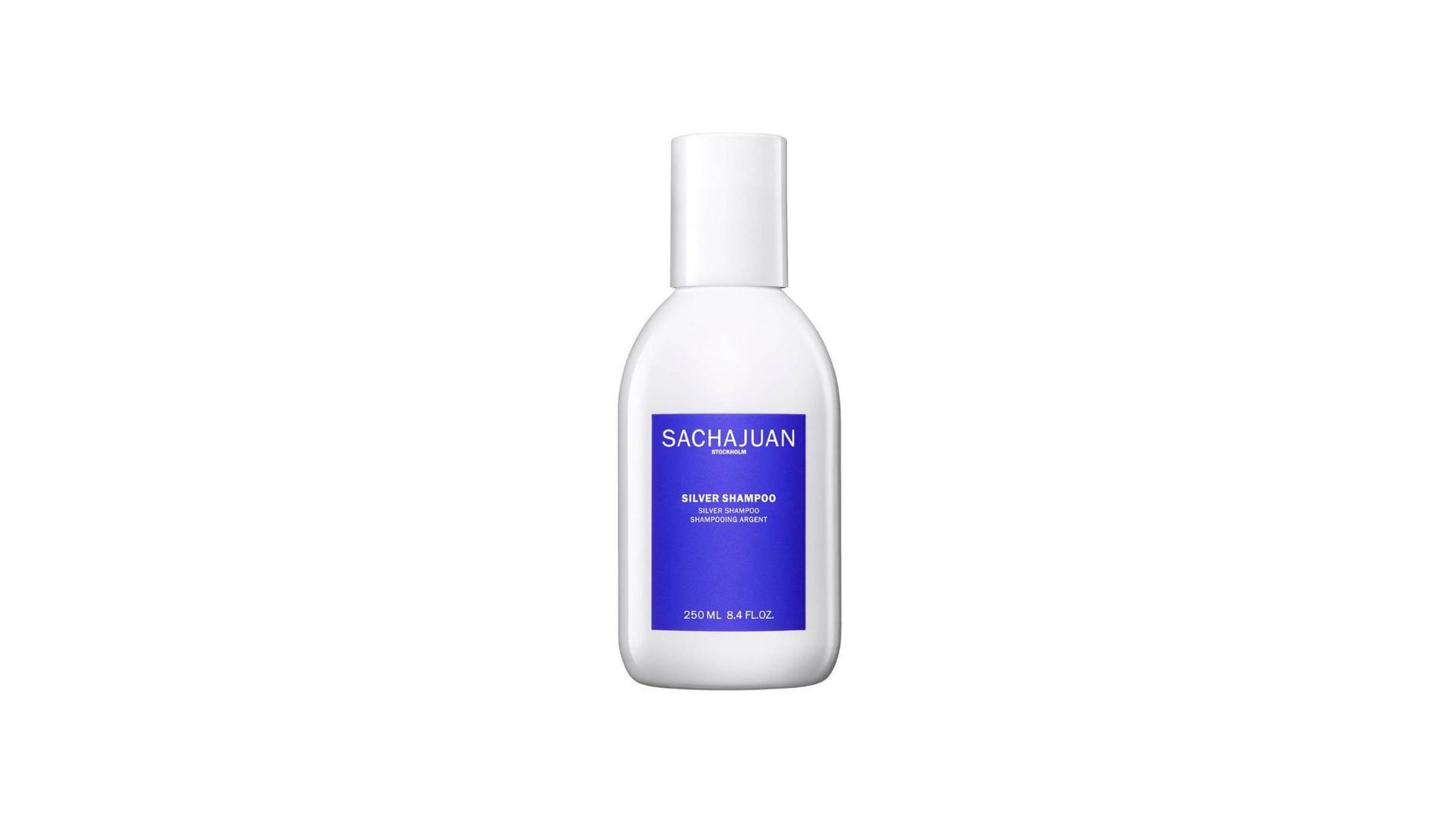 Eliminates unwanted warm tones with just one wash and infuses hair with UV filters to prevent colour from fading in the sun. Brilliant for processed hair as its restorative blend of sea algae and proteins delivers a burst of hydration.
Olaplex
No 4.P Blonde Enhancer Toning Shampoo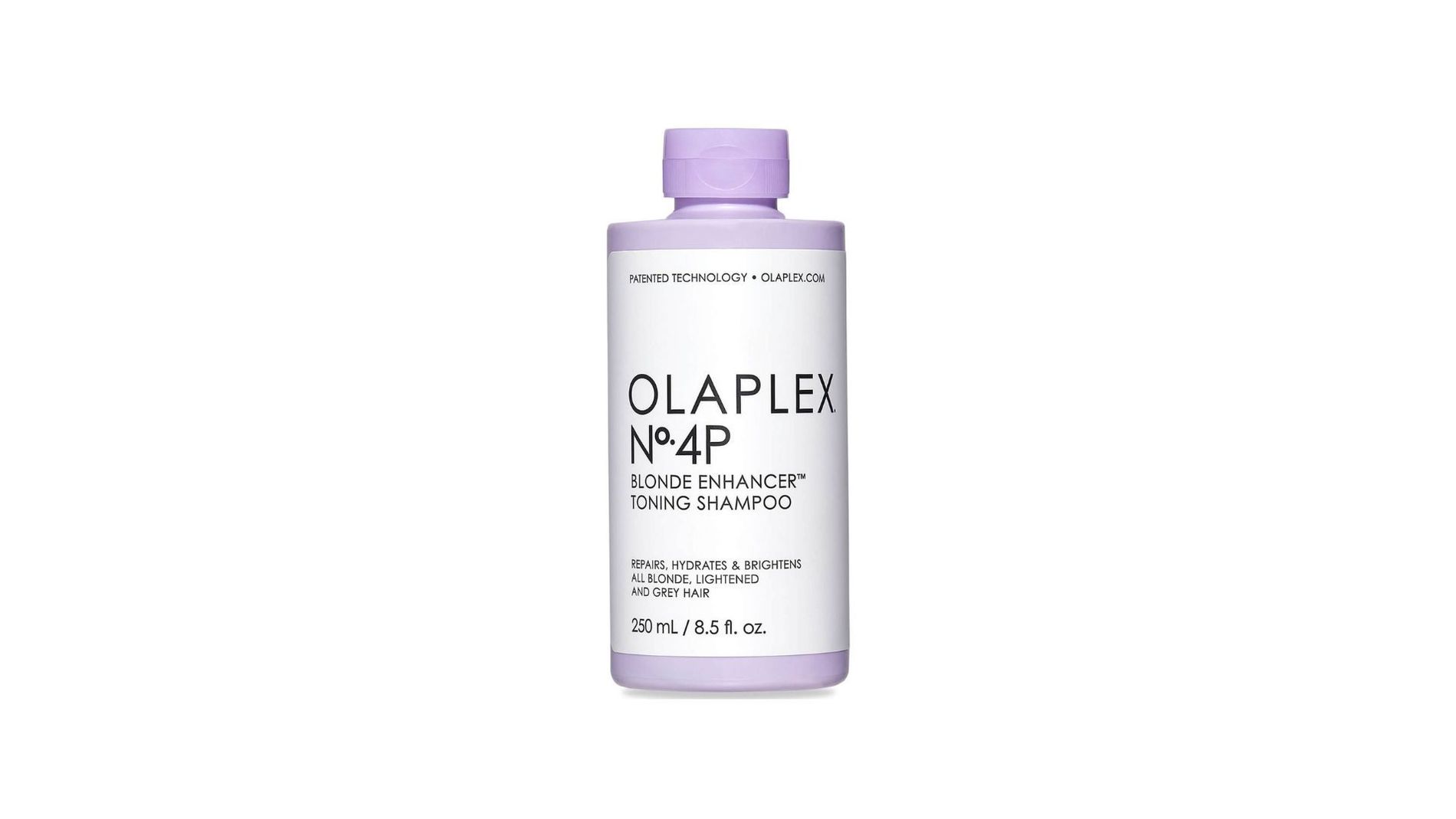 Customise your blonde by choosing your toning level: one to three minutes will brighten; five minutes provides intense toning. Better still, the formula is enriched with the brand's iconic Bond-Builder System so you can cleanse, tone and repair in one fell sweep.
Björn Axén
Cool Silver Shampoo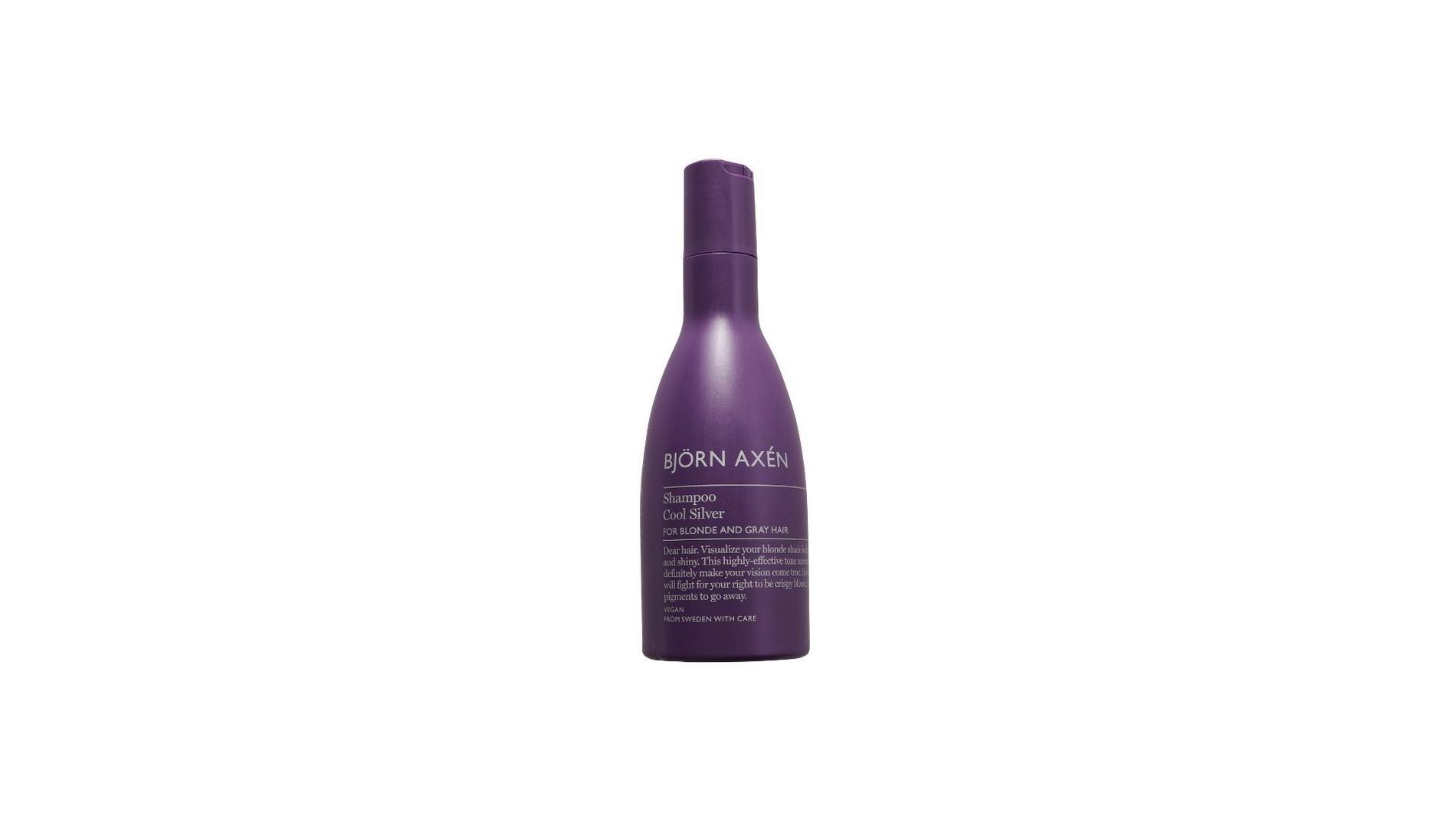 Like all purple shampoos, this dramatically reduces unwanted brassy tones in blonde and grey hair. But what makes it stand out from the rest is the level of shine you're left with afterward, which breathes new life into multi-tonal blonde hair.
Kérastase
Blond Absolu Bain Lumiere Shampoo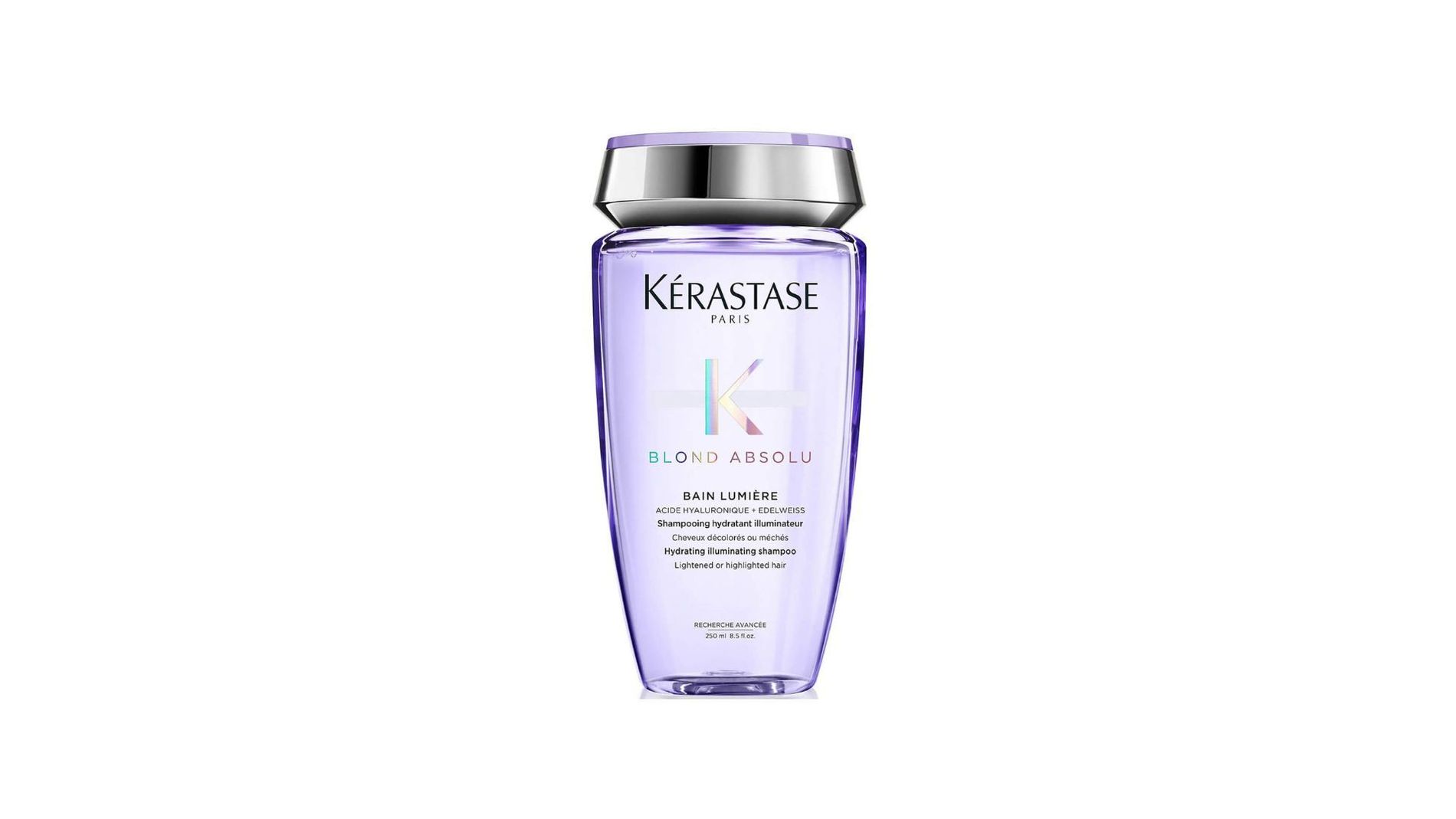 Colour-treated blonde hair can be porous, leaving it more prone to brassiness and premature breakage. This purple shampoo leans on skincare ingredients such as hydrating hyaluronic acid and brightening edelweiss flowers to dive deep into weaker follicles for a strengthening boost.
Pureology
Strength Cure Blonde Shampoo and Conditioner Duo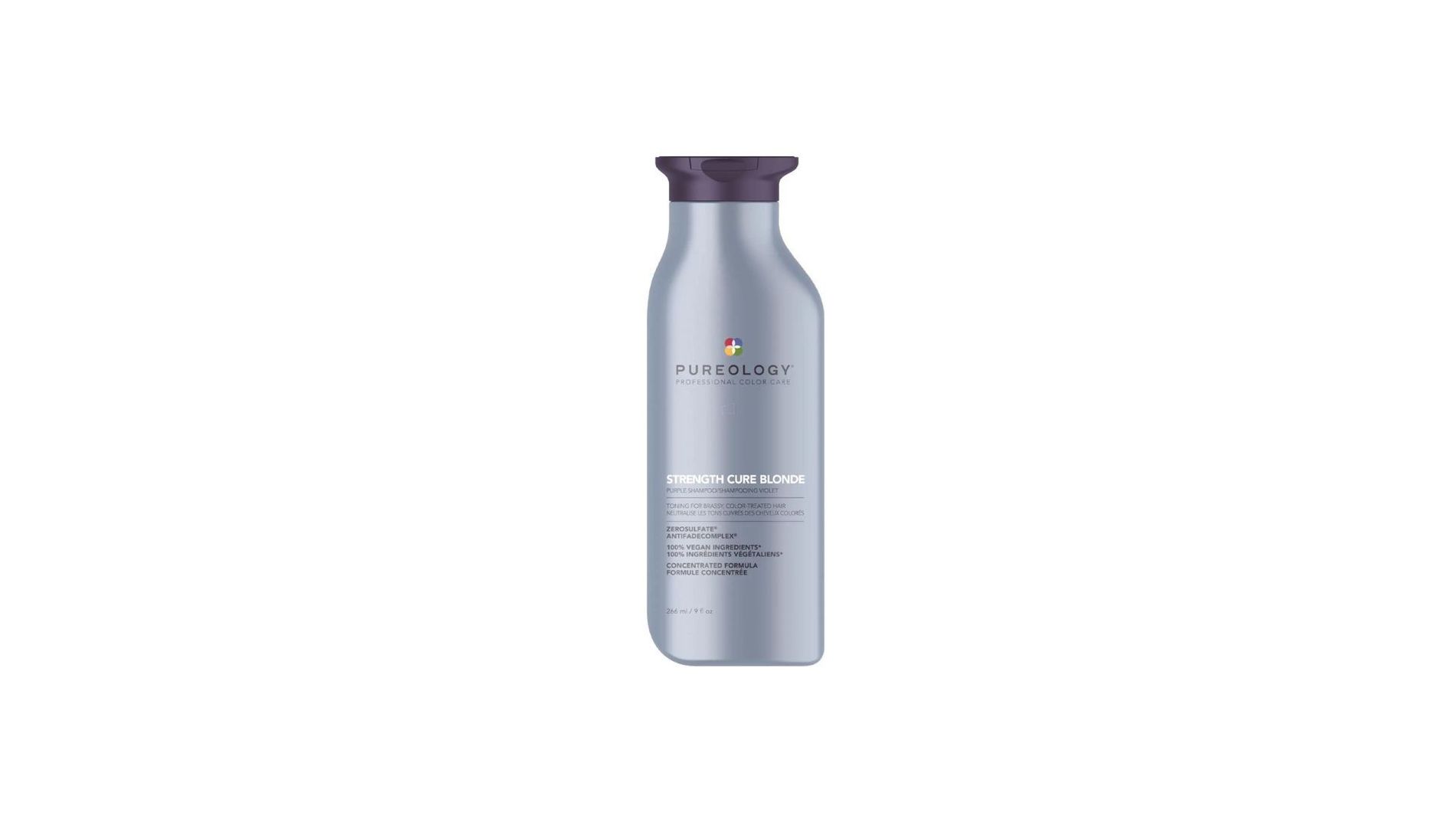 Corrects yellowness but also strengthens and repairs fragile bleached strands with a plant-based protein and powerful antioxidant astaxanthin.
Aveda
Blonde Revival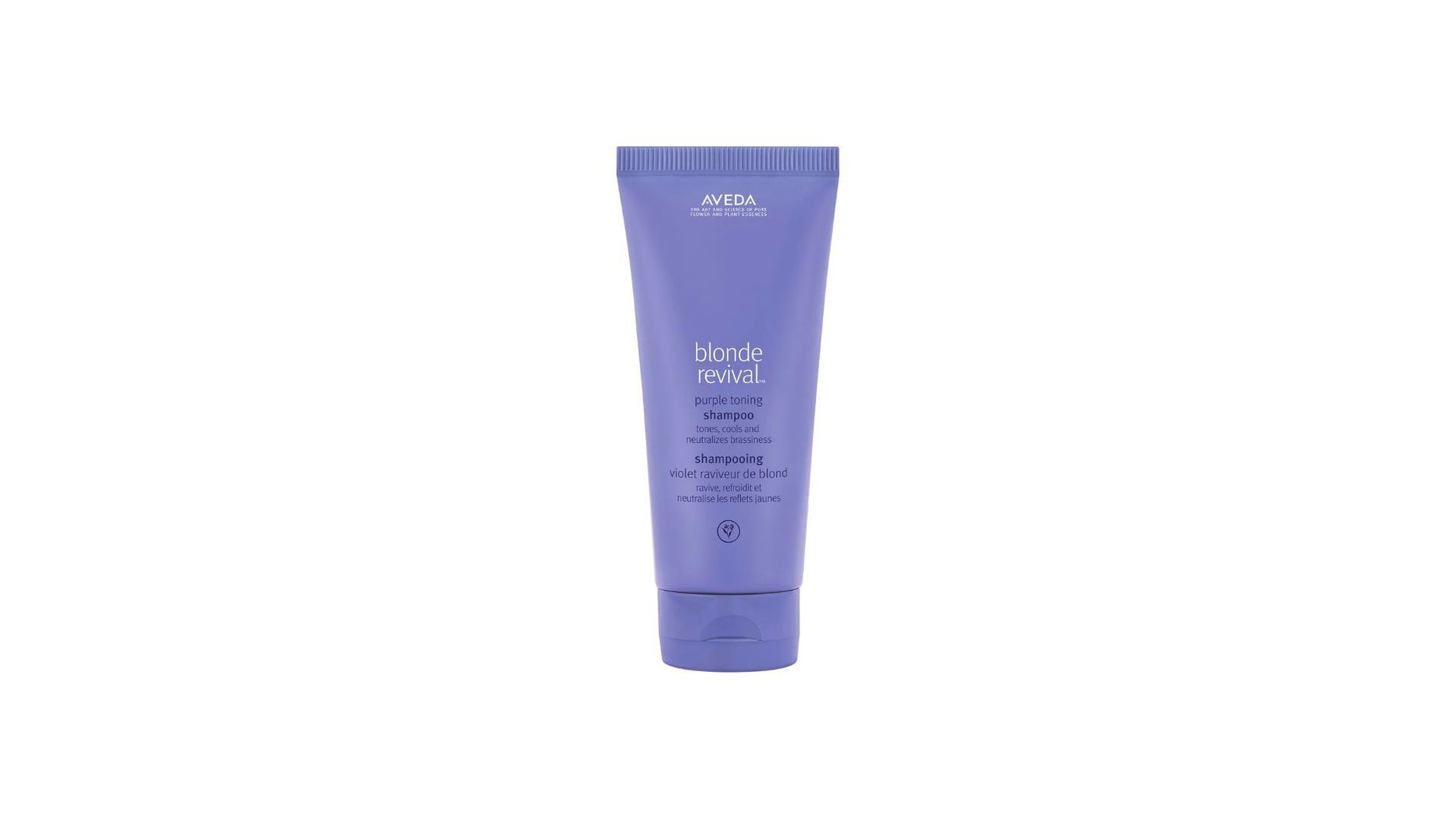 This isn't the most powerful purple shampoo. But that's actually the beauty of the product as natural ingredients gently lift your colour while botanical oils such as açai and passionfruit step in to restore softness to each strand.
Lush
Daddy-O Silver Shampoo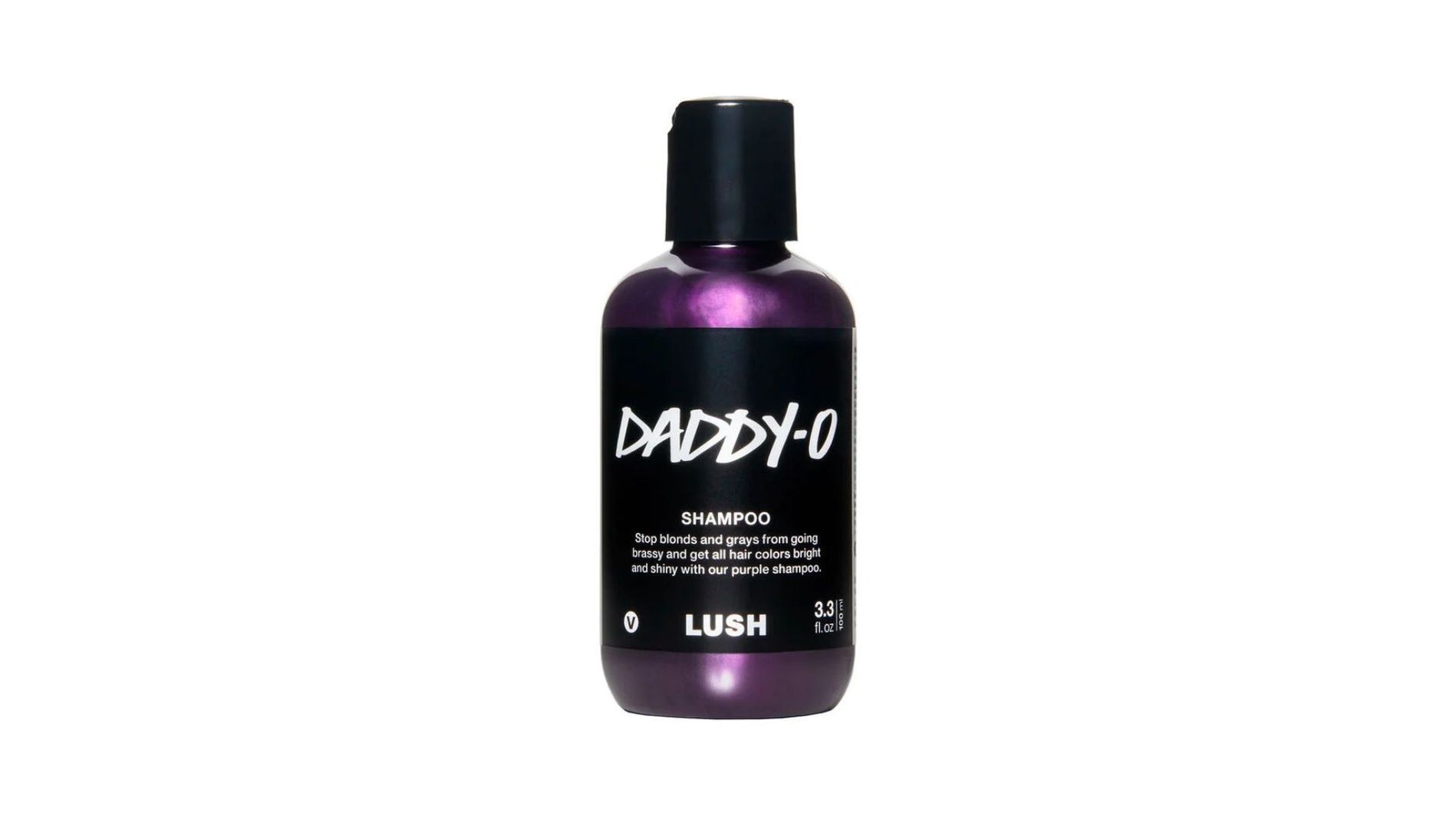 Enriched with natural violet leaf, fresh lemon, and seaweed to remineralise bleached hair, this purple shampoo is kind to both your wallet and your hair.