Become the boy — or girl, or anything in between — in the pearl earring with these magical, divine creations fit for a fairytale
All products featured on Vogue are independently selected by our editors. However, when you buy something through our retail links, we may earn an affiliate commission.
As you might know by now pearls — and particularly pearl earrings — hold a very special place in my heart. It's not only about how pretty the jewellery is unto its own, but the underlying meaning they hold. Recently, I quite literally became 'the boy in the pearl earring' by (finally) getting my ears pierced. That, of course, opened up a world of possibilities on how to style my new ear-candy. Once reserved solely for the prim and proper, pearls are having something of a resurgence - with a myriad of modern iterations now available. It's hard to pick a favourite with the plethora of offerings out there, so I sat down with my dear friend Mikko Puttonen - Vogue Scandinavia's gender-fluidity expert and together we narrowed down some of our preferred styles to get your pearl earring game going:
Maanesten
Frigg Earrings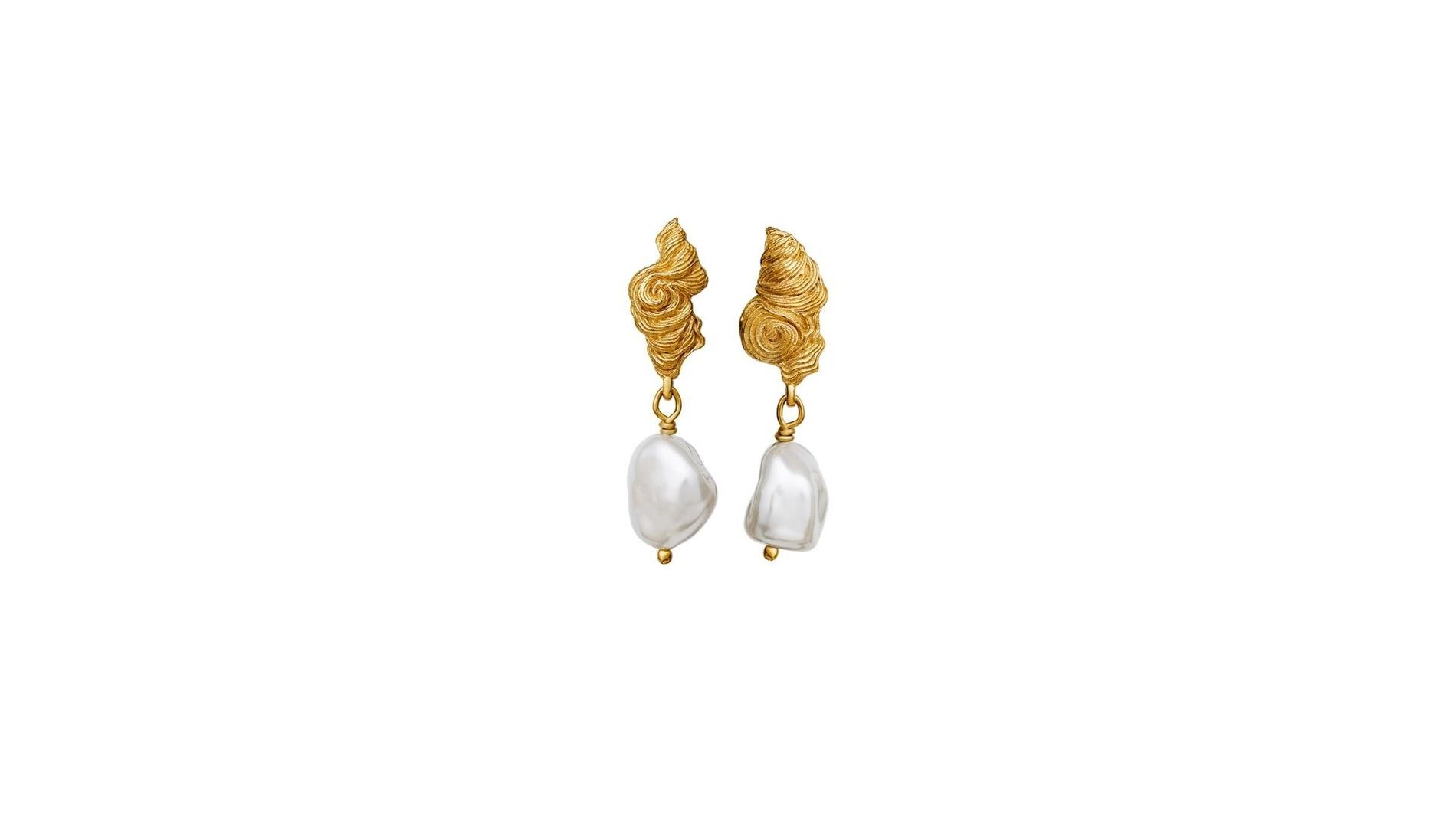 This pair manages to create in a single pendant the alluring visual of a piece that has been carved by the ocean, the myths and probably Aphrodite herself. With a shell-like golden earring, filled to the brim with details and texture, a single baroque pendant adorns and perfectly balances the gold piece.
Sophie Bille Brahe
Petite Perle Splash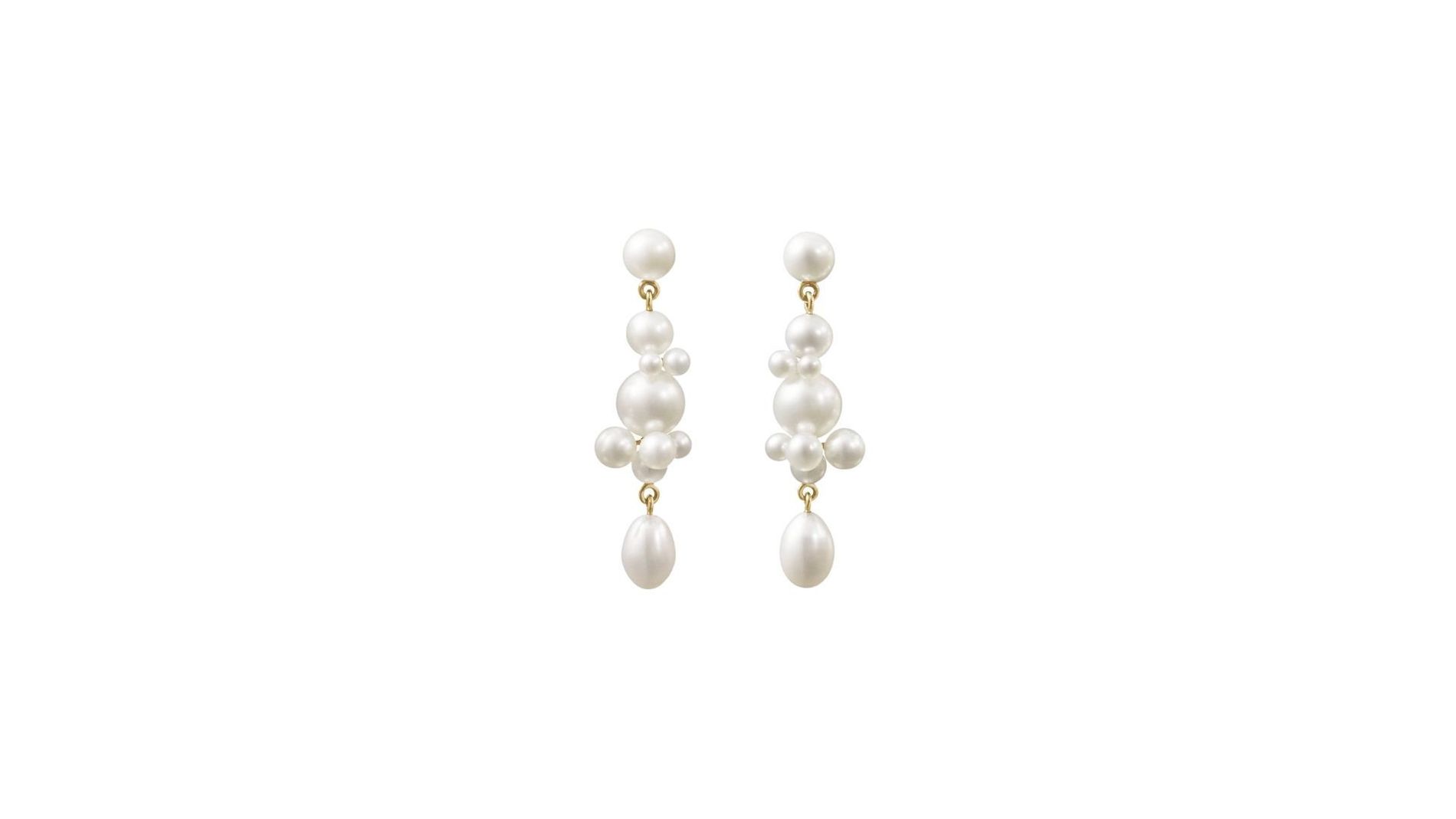 Words can't really describe this magnificent design, but let's try. The story says that Aphrodite was born from the foam of the sea; later on, pearls became a symbol of the goddess. To me these pendants are the perfect visual representation of the foam the deity was born from and thus carry a unique association with the goddess.
Alan Crocetti
Pearl in Heat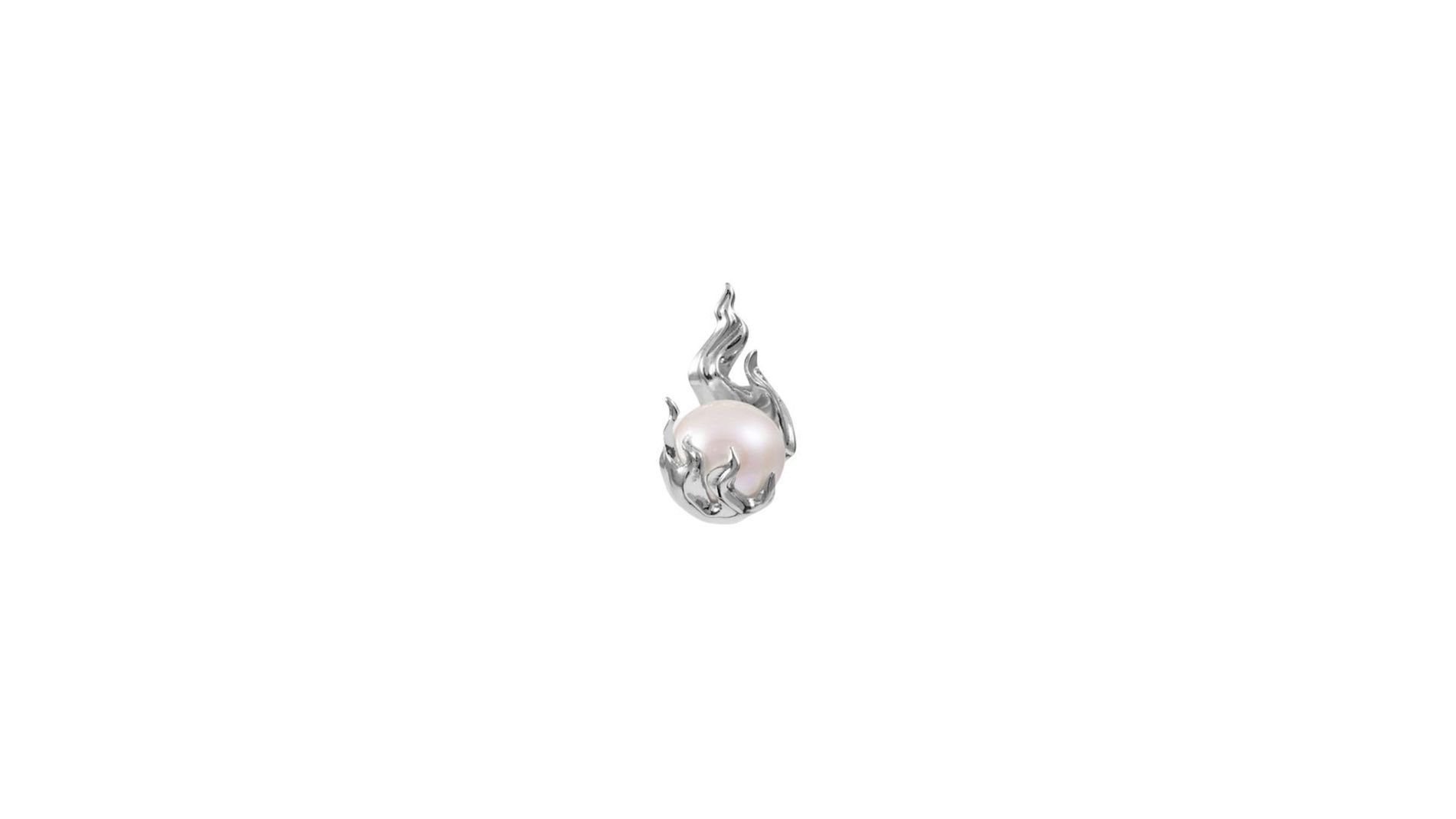 Alan Crocetti has a talent to create cool kid jewellery, their designs are both timeless and trendy as are suitable for anyone who desires to wear them. Pearl in Heat combines the traditional femininity of the pearl with the strong cold masculinity of the silver flames for a unique wearable art piece.
Maria Black
Vento Huggie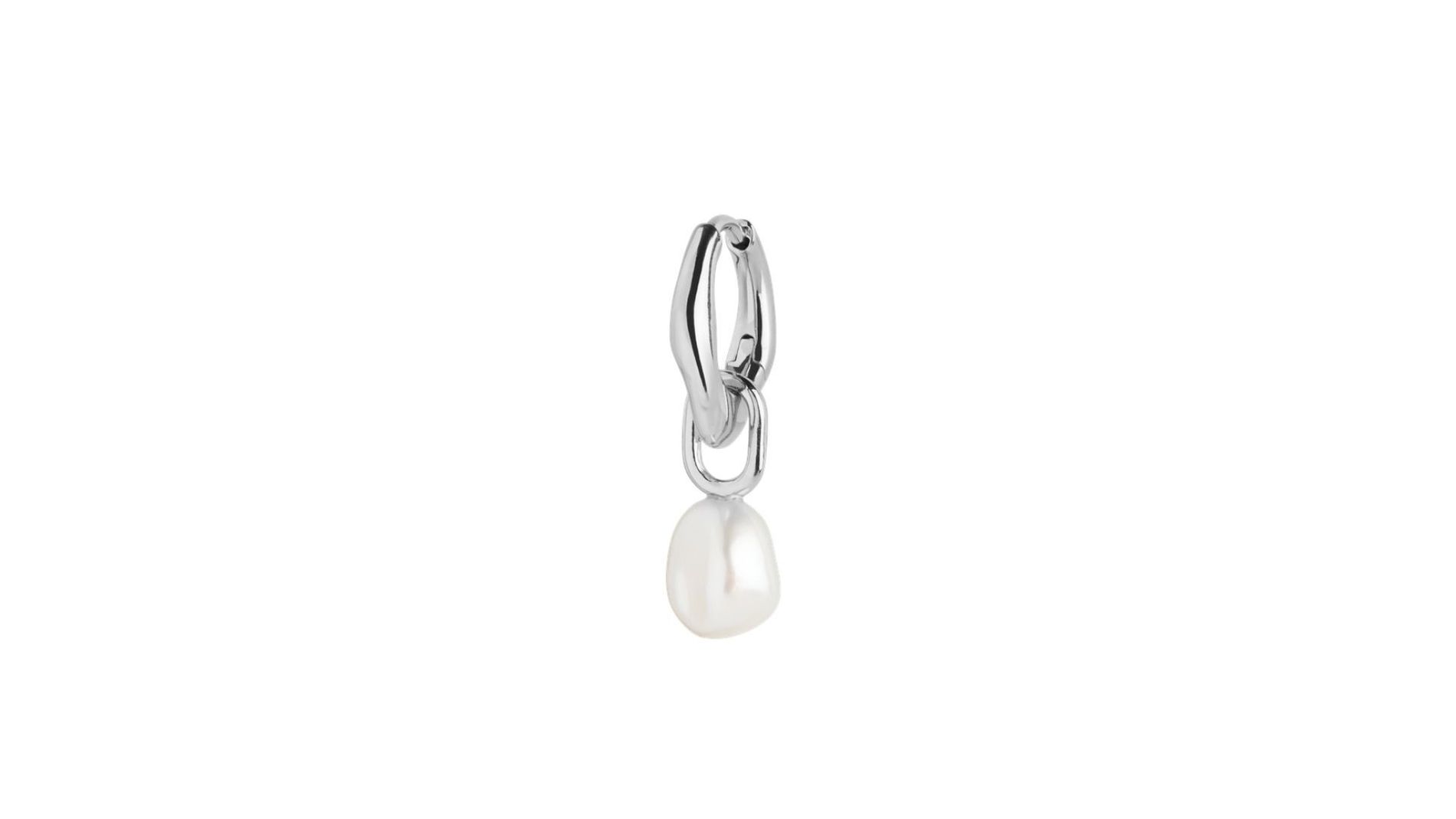 If silver tickles your fancy, this design is both simple enough to be worn permanently as a signature add on but detailed enough to bring a new level of design appreciation and visual variety to the wearer. It's a modern, organic take on the traditional pearl huggie.
Pilgrim
Penny Pearl Earrings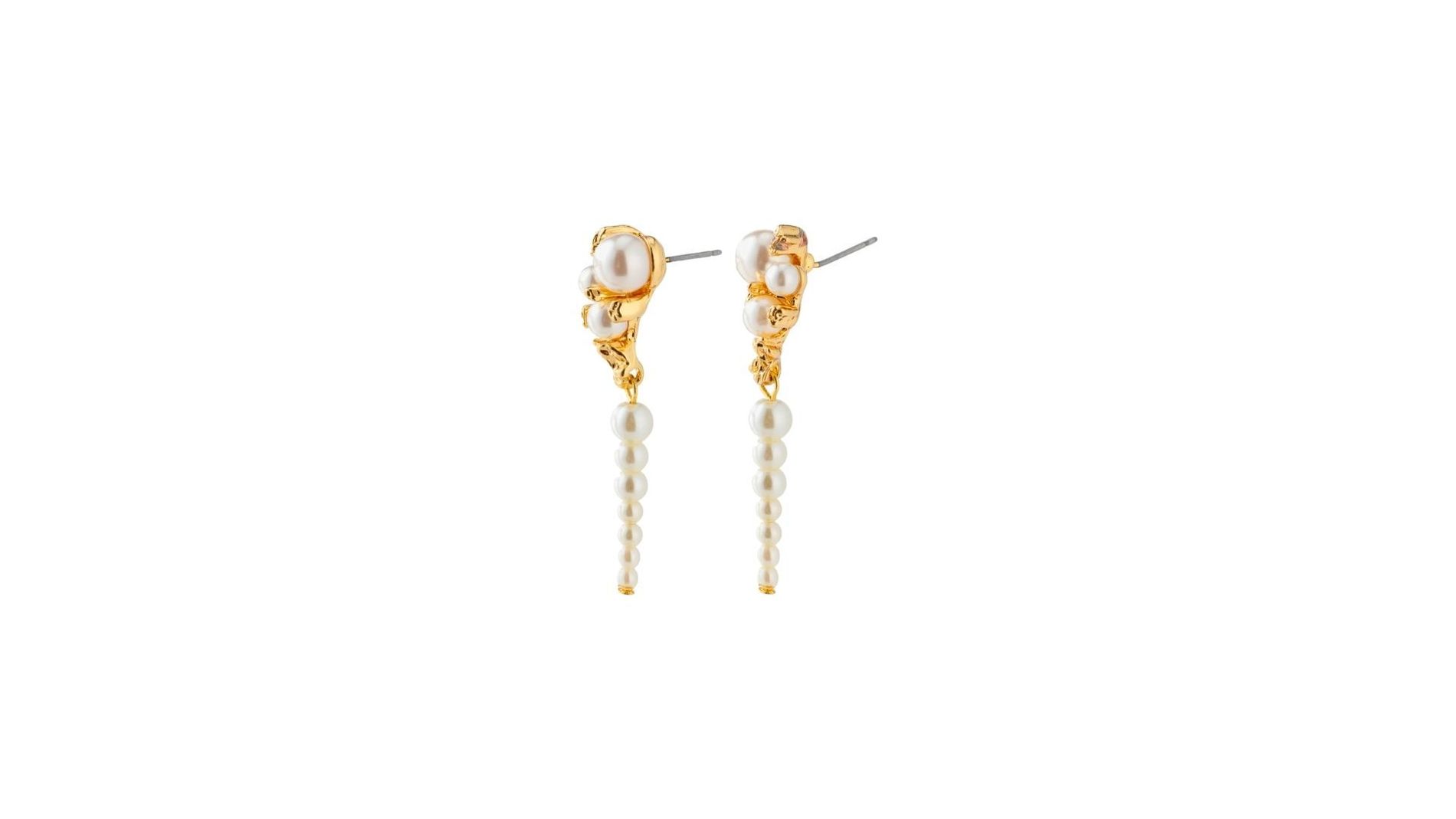 This is one of those earrings that could be worn as one signature, single add-on to an everyday outfit or as a pair to finalize an elevated, classic aesthetic. It balances both modern and traditional design applications for a timeless, evergreen creation.
Ole Lynggaard
Baroque Pearl Pendant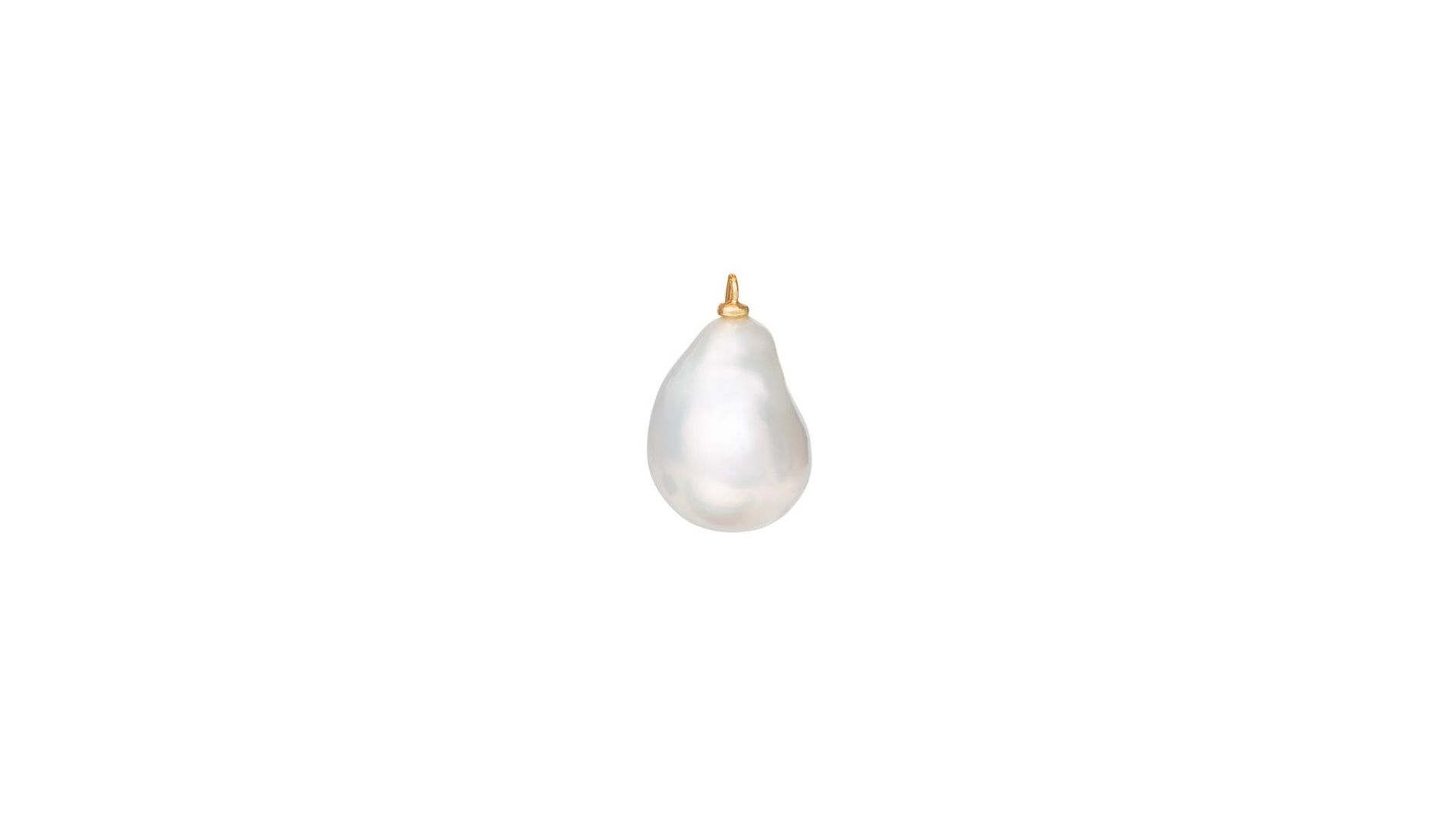 The beauty about the Ole Lynggaard earrings relies on the ability to switch, swap and add different accents depending on the mood and style we're going for that day. This baroque pearl pendant is the perfect add on to transform any jewel in their collection into the pearl earring of your dreams.
Maria Nilsdotter
Mist Earring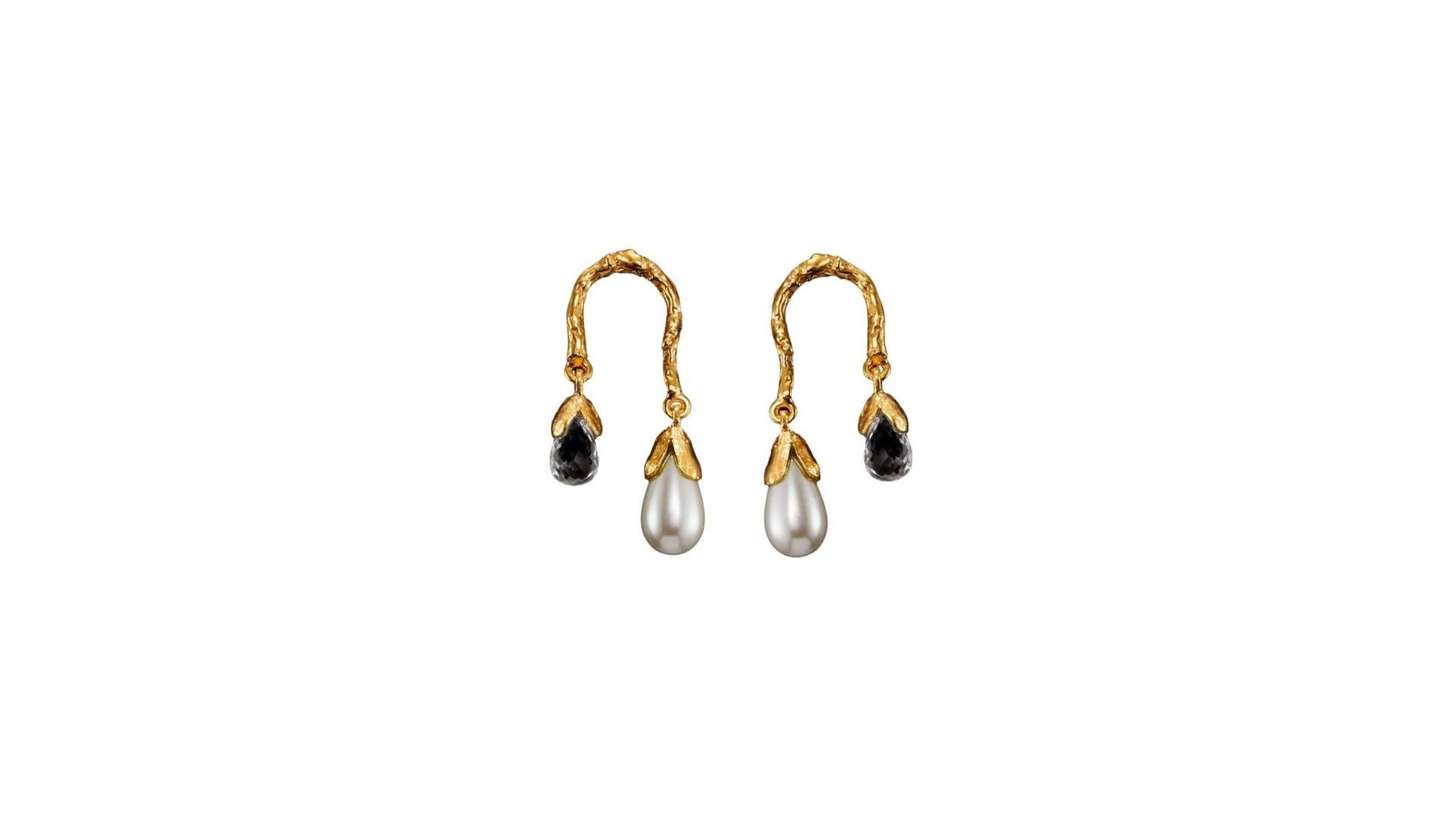 This lovely creation right here combines two of my favourite things — fairytales and jewellery. Maria has the unique capability to create pieces that seem to be right out of a story and this is no exception. With a design that resembles a meadow flower, the combination of pearl and clear quartz offers for a not before seen silhouette and a magical finish.
Astrid & Agnes
Palma Earrings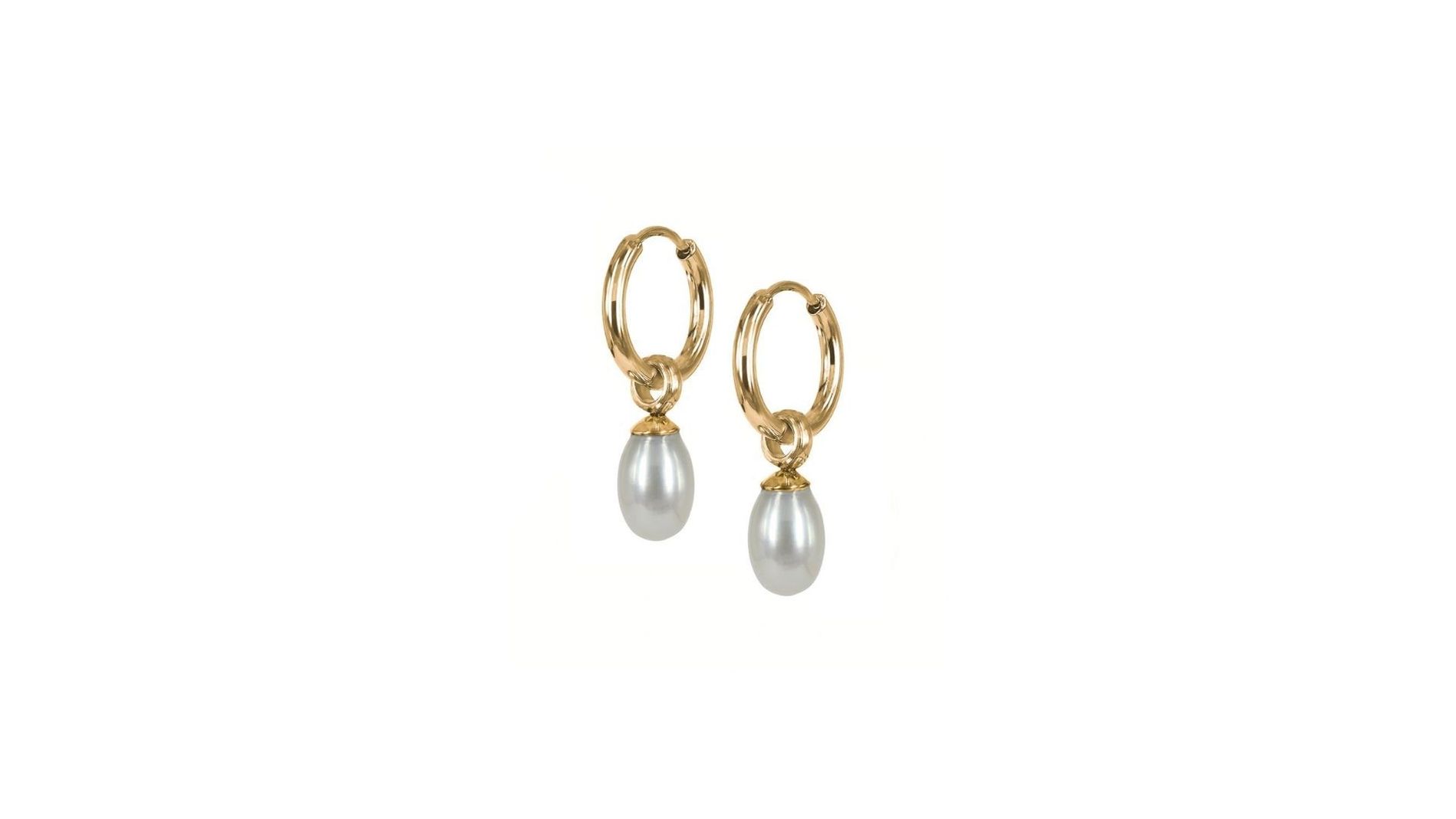 Don't even think for a second that I wouldn't add the earrings that currently decorate my ears to this very curated collection. While I will always champion an intricate fairytale style, Palma brings into the game a minimalist, clean approach while maintaining the movement and dangle of a hanging somewhat tear-drop pearl. Perfect for everyday use.
Sophie by Sophie
Baroque Link Earrings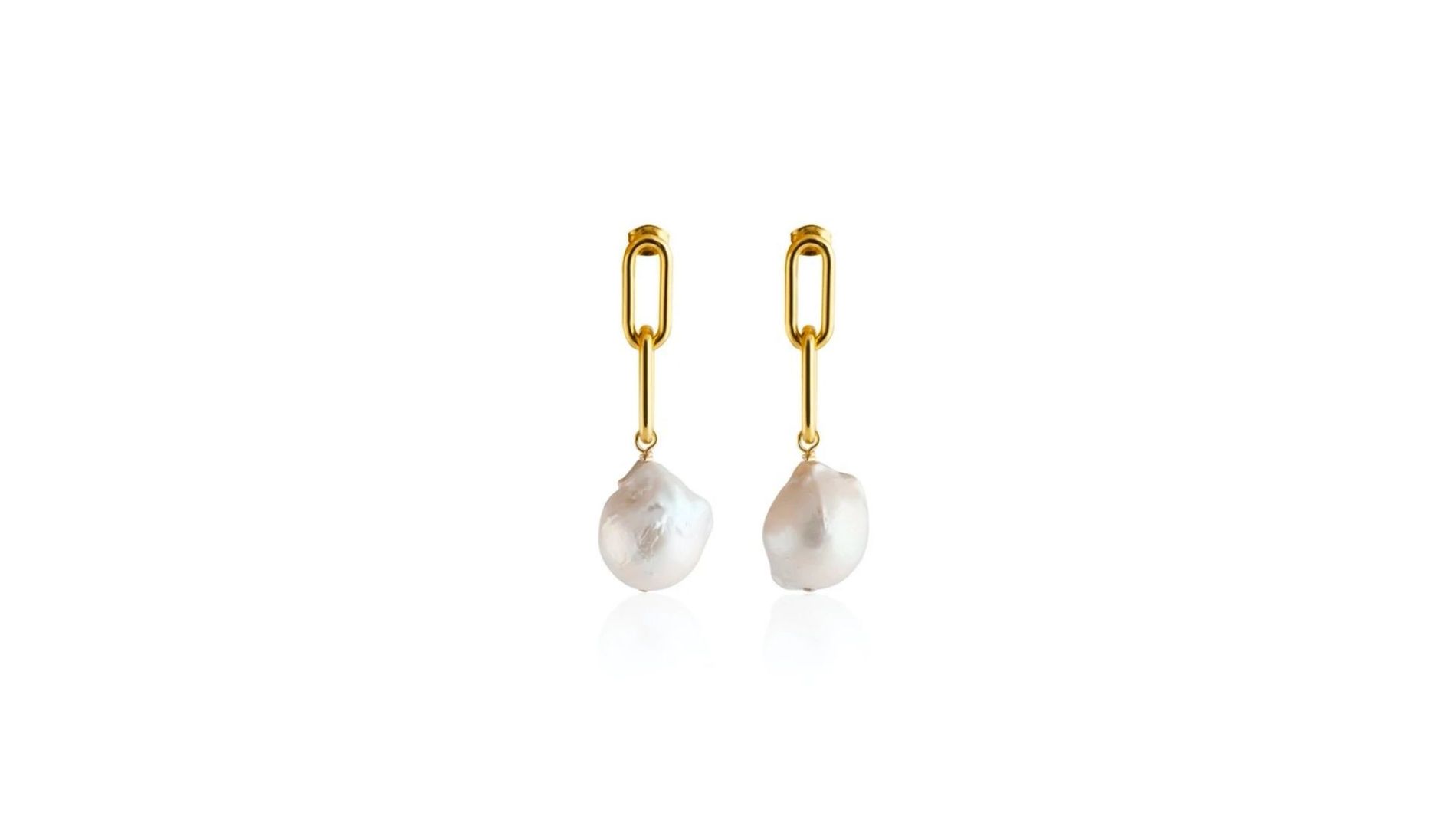 Another combination of today and yesterday. While baroque pearls were highly valued during ancient times, for a moment in history they lost their shine. Thankfully they've come back stronger than ever and this design by Sophie by Sophie combines a tradition from the past with a modern trend for the perfect balanced style.
Dulong
Ocean Pearl Earring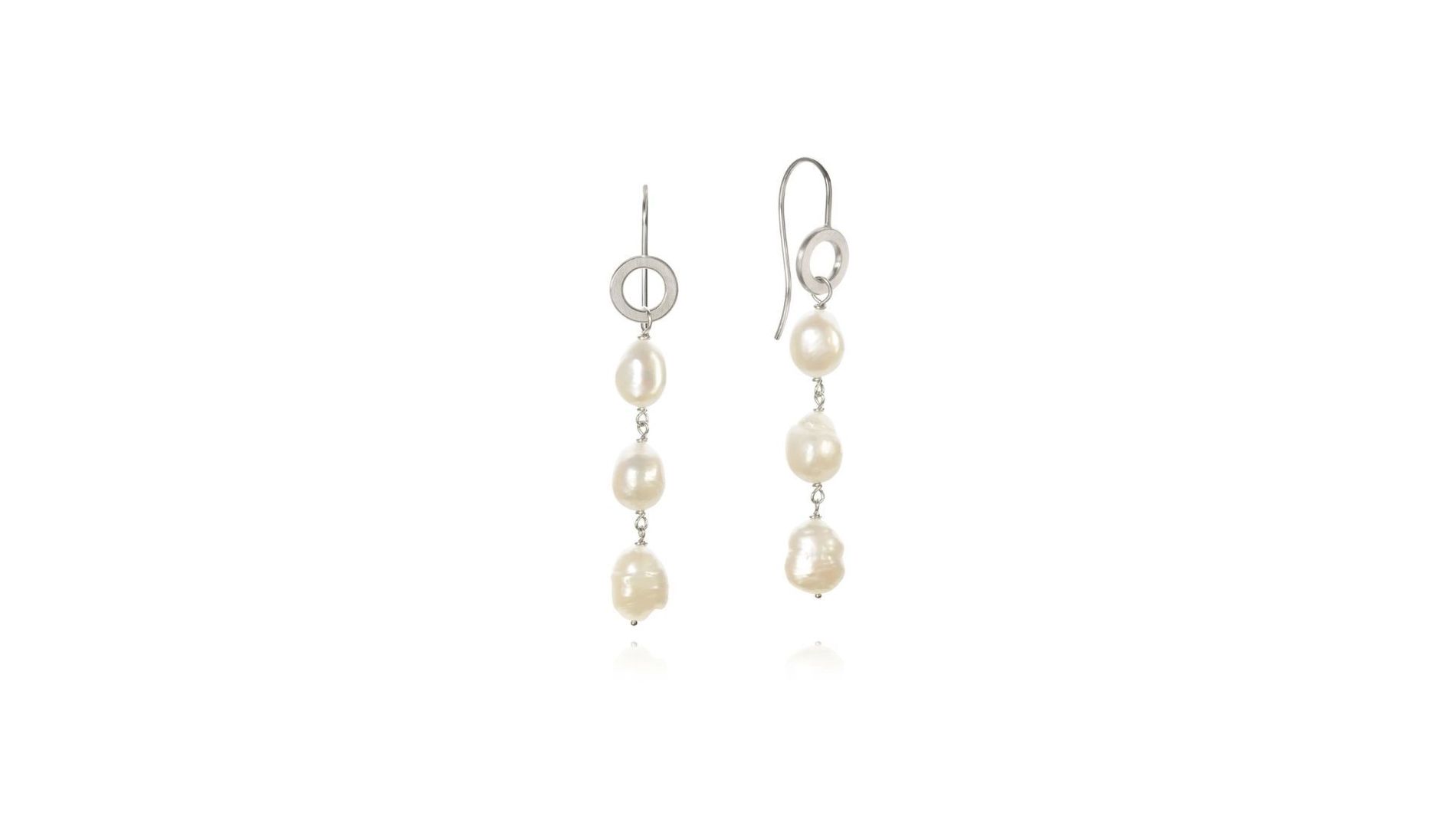 Via dulongfinejewelry.com
What is the longest design in this list makes for a three pearl interlocked earring with a silver detail close to the hook. While it brings more attention to the ear, it's ideal for those who wish something more impactful to the eyes but still in the clean, minimal realm.
Annie Frost
Horizon White Gold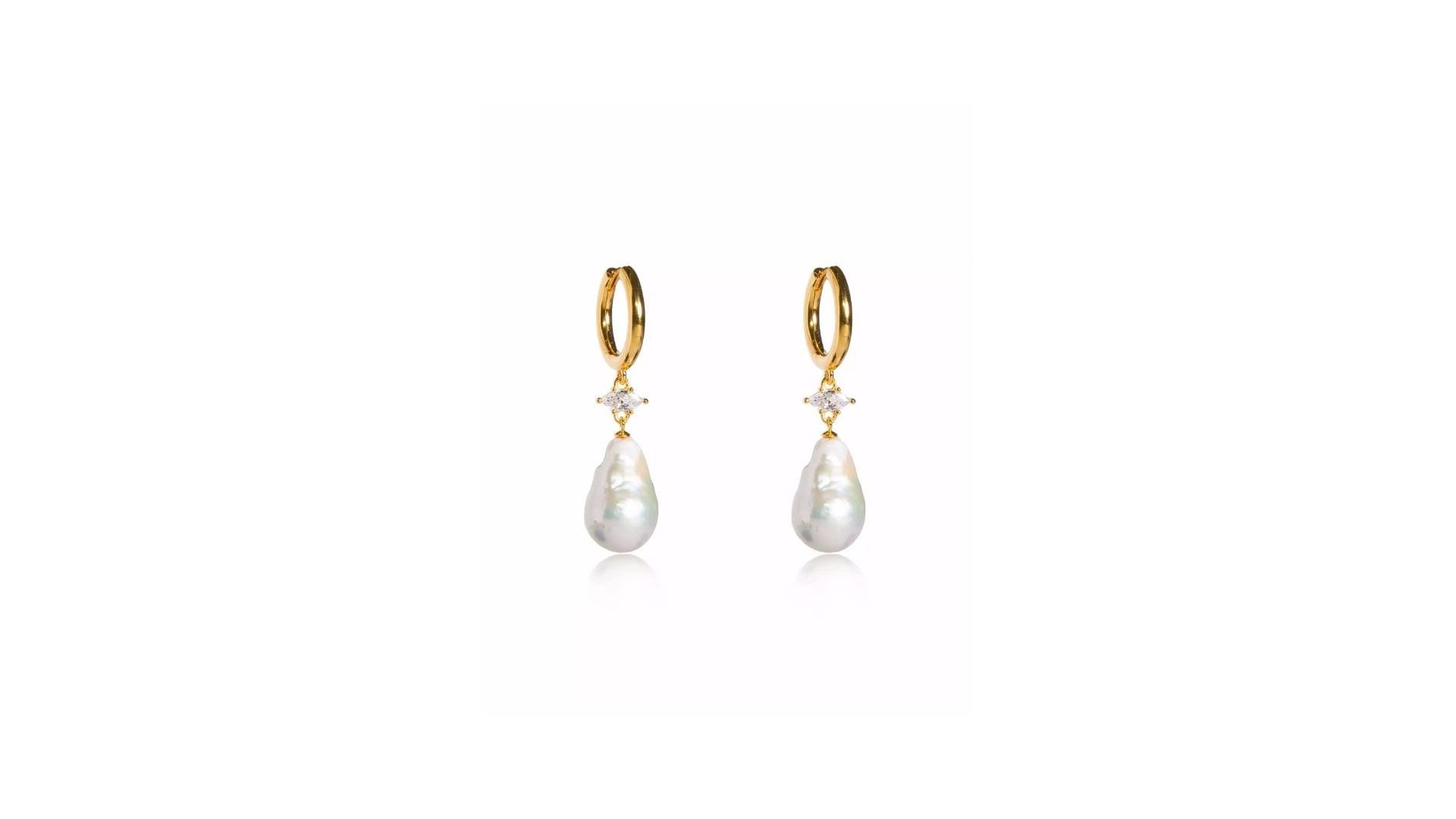 Remember the saying in James Matthew Barrie's Peter Pan? "From the second star to the right, and straight on till morning," to me this earring embodies that. It has the glitter of the crystals, while the baroque pendant makes for the light of a bright new day.
Cu Jewellery
Pearl Long Ear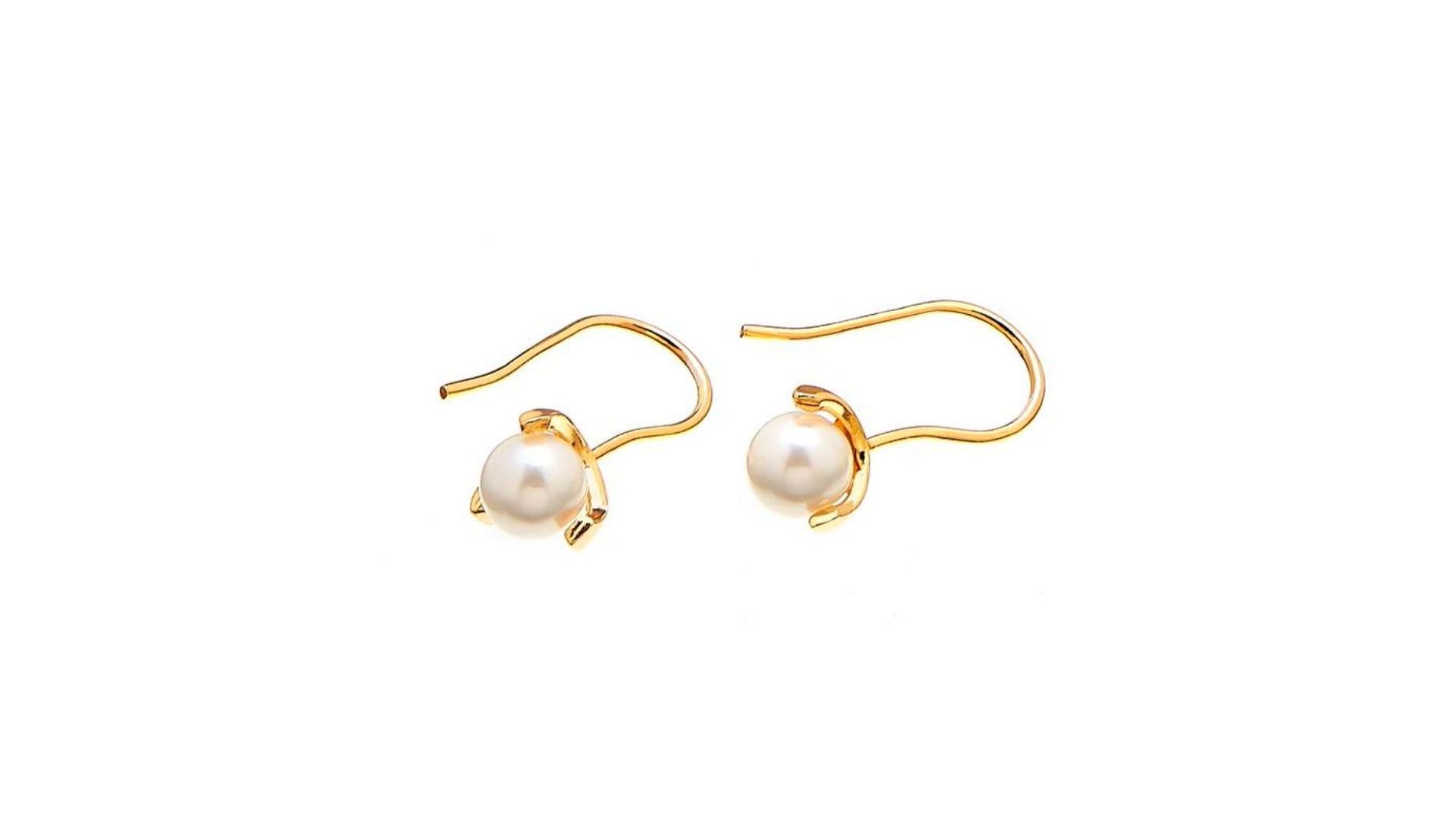 Another minimal option, this design by Cu Jewellery tickles the fancy of those who prefer a more simpler approach. At the same time, its hook design takes away the need for any sort of closure, clasp or butterfly in the back — something that is a deal breaker for some users.