This summer, let's celebrate our natural skin – a professional makeup artist shows us how
All products featured on Vogue are independently selected by our editors. However, when you buy something through our retail links, we may earn an affiliate commission.
As a new post-pandemic mood blows in, the beauty industry is turning its back on the heavy layers of makeup that used to suffocate skin and erase its nuances. A cursory glance at current advertising campaigns, not to mention a rise in the skinification of makeup, means we're in the midst of a real skin revolution, where even freckles are allowed to have their day.
"I'm all about celebrating freckles and showing them off in the best light," says model and makeup artist Yasmin Salmon. She recommends starting with a skin-enhancing serum such as Glossier's Futuredew. "It really is the best for creating that instant dewy skin look and leaving you with a glossy finish," she says, adding that a layer of SPF is crucial to protect against brown spots that are the result of sun damage not genes.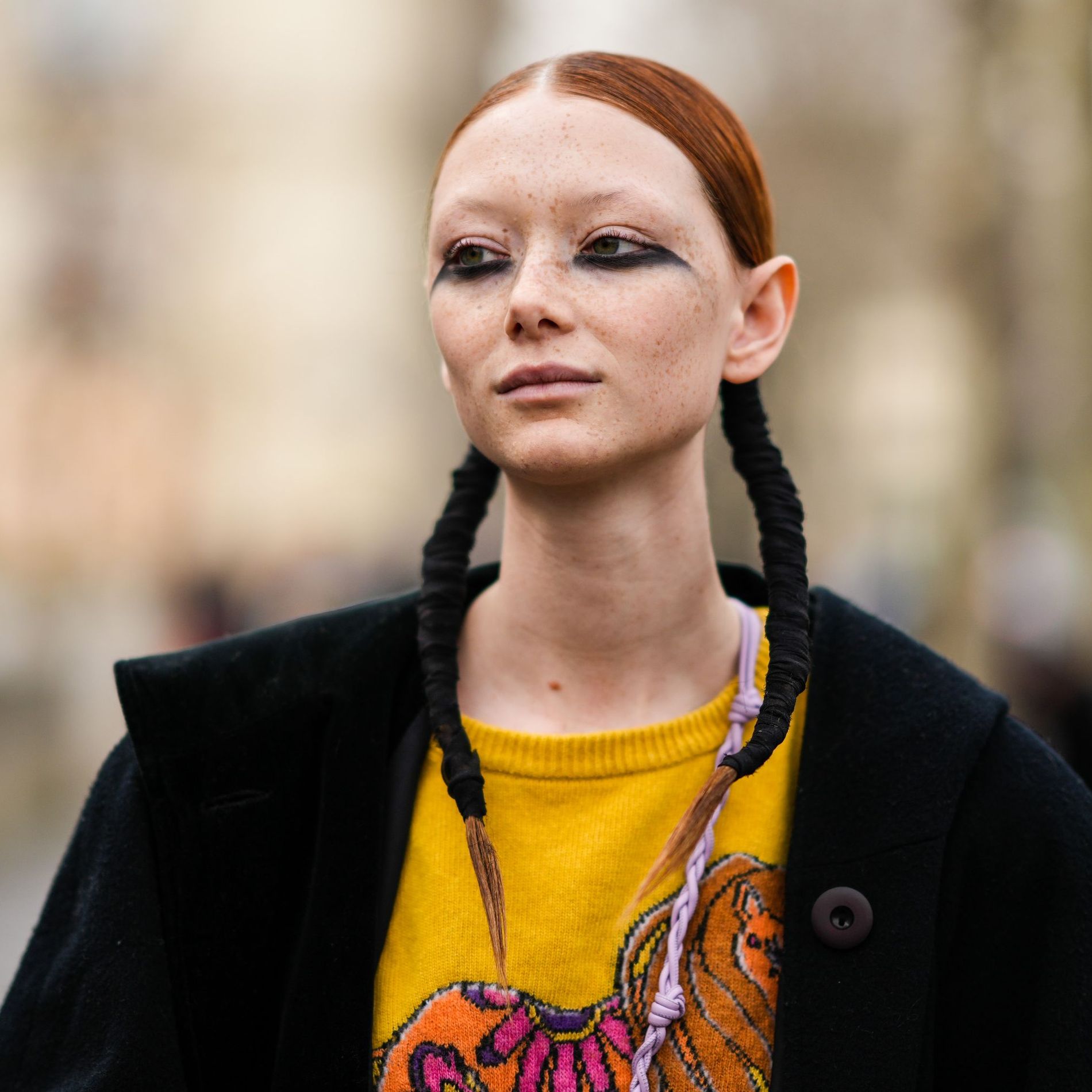 Photo: Getty Images
Or rather, you can be more strategic with your foundation application. "Instead of a regular foundation brush, I like to use a large eyeshadow brush and light pressure to blend the colour in," says Salmon. "Likewise, rather than apply foundation all over the face, only focus on covering up the areas of redness or discolouration around the t-zone to keep freckles looking crisp."
Only then should you reach for a fuller coverage concealer in order to spot treat dark circles under the eyes or blemishes, says Salmon. "Just remember, less is more," she adds.
---
The best peak-a-boo bases for freckles
Redheads, in particular, have been previously marginalised by the makeup and techniques on offer. Typically a 'warmer' tone of foundation was followed by bronzer to match the undertone of the freckles, which ultimately made skin look muddy.
Instead, match your foundation to your skin's undertones (cool blue or warm yellow), first and foremost. If you're unsure, test the shade on your jawline or lower cheeks to ensure you wind up with the most natural-looking colour.
To keep the look fresh and modern, swerve bronzer in favour of peach, coral and apricot blusher, says Salmon. "These shades give a lovely warm glow to the cheeks and are best for enhancing your hair's auburn hue," she adds. In terms of texture, a cream blush is her go-to as it meshes seamlessly with the skin for a natural sun-kissed finish.
---
The best blushers for redheads