The easiest way to look put together? A tonal outfit. For autumn, we're taking on the top-to-toe trend in shifting shades of tone-in-tone grey
Few sartorial choices have as much polished impact as a tonal look, and whether proposed in punchy red or perennial shades of beige, the top-to-toe look is having a moment this autumn. Grey, however, has come out as the colour of choice for the season ahead.
The key to mastering this look? It's all about playing with tone and texture to weave interest through a monochrome tone. This particular stormy hue ranges from thunderous clouds to the lightest mist and looks equally alluring when rendered in fuzzy alpaca knits or smooth acetate accessories.
For the sartorial minimalist, lean into a unified finish, much like Loewe's refined all-knit ensemble, to embrace a heightened sense of sophistication. And remember, layers are your friend when immersing in all-grey—they infuse depth, preventing your look from falling into a sartorial monotony.
The best part? Opting for one colour makes getting dressed that little bit easier – all while appearing impossibly put together. Below, explore our meticulously curated selection of Vogue Scandinavia-approved pieces for achieving the grey aesthetic, available for your shopping pleasure now:
Dark grey wool blazer by Hope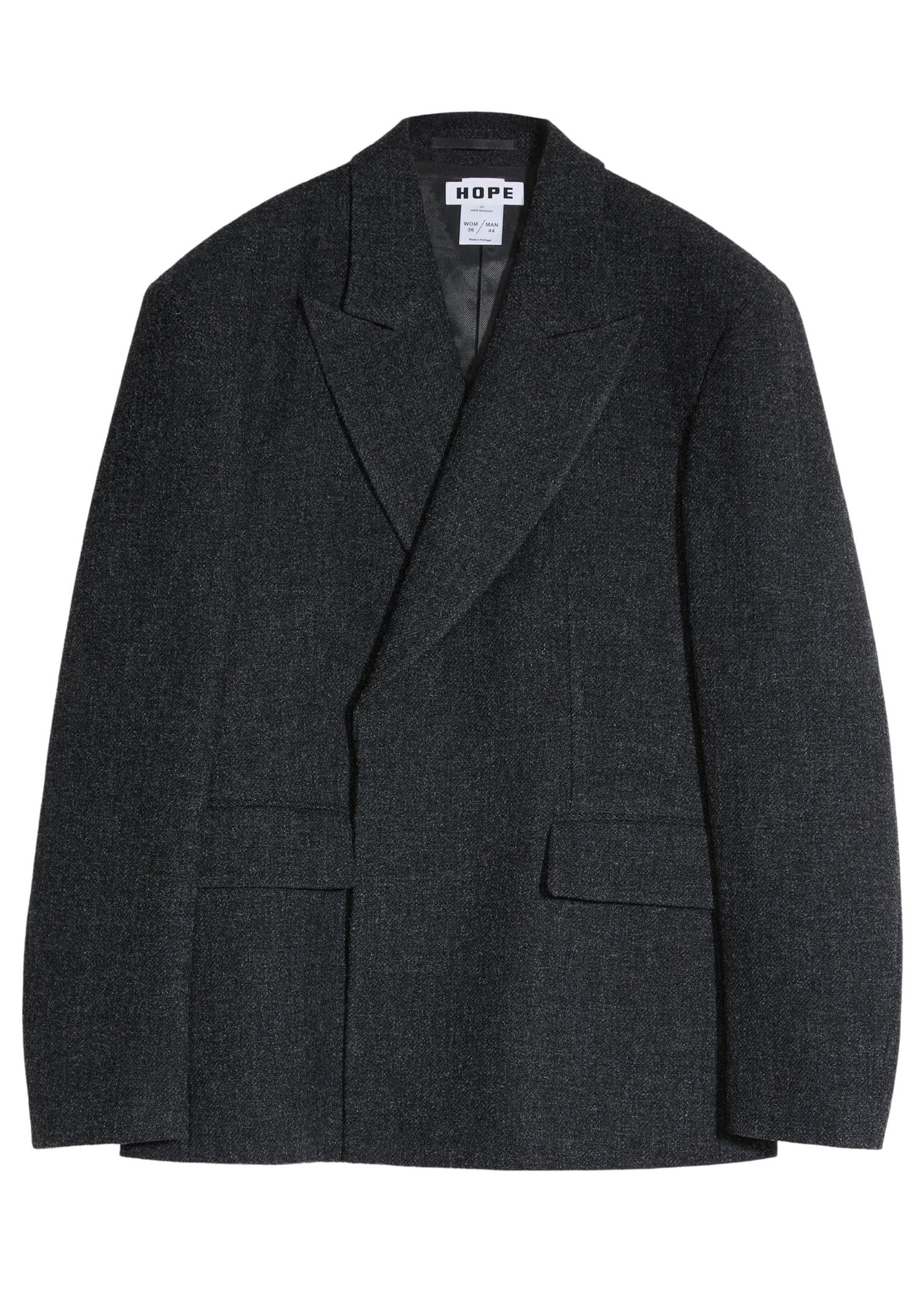 The wool blazer is a somewhat unsung hero of autumn wardrobe. Perfect as a light layer for those transitional September days, it is just as handy when you need a cosy outer for the office come winter. We're swooning over this classic cut, granite-shade blazer by Hope which beautifully highlights the texture of the wool. Trust us, it's a keeper.
Long sleeved jersey by Hope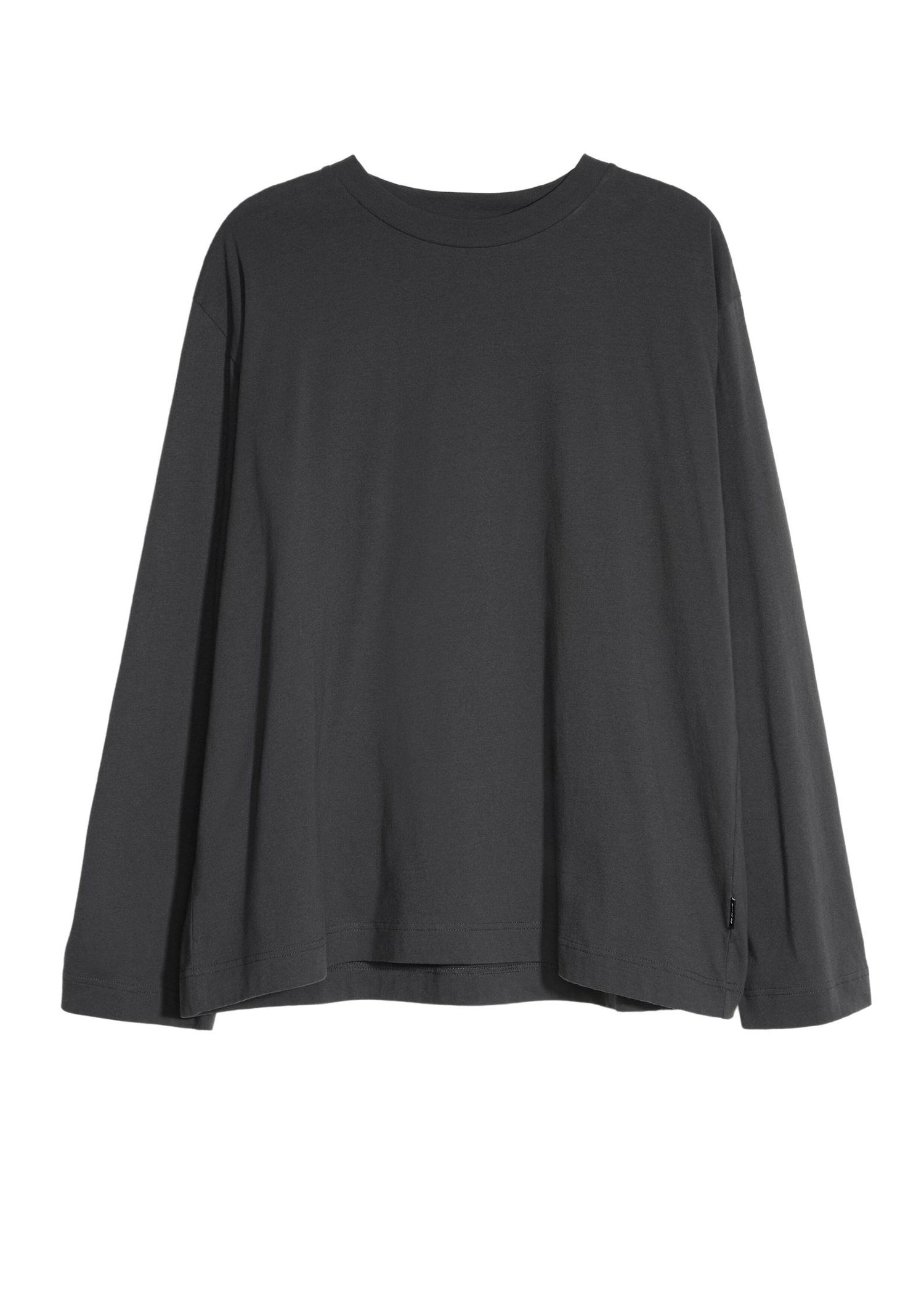 When building your top-to-toe grey ensemble, a soft, long-sleeved tee should be your starting point to anchor your autumnal look. The sleek cotton creates a striking contrast against fuzzy wool or chunky knits. Plus, the oversized silhouette wraps you in comfort, making it a delightful base for layering.
Washed out grey jeans from Day by Birger et Mikkelsen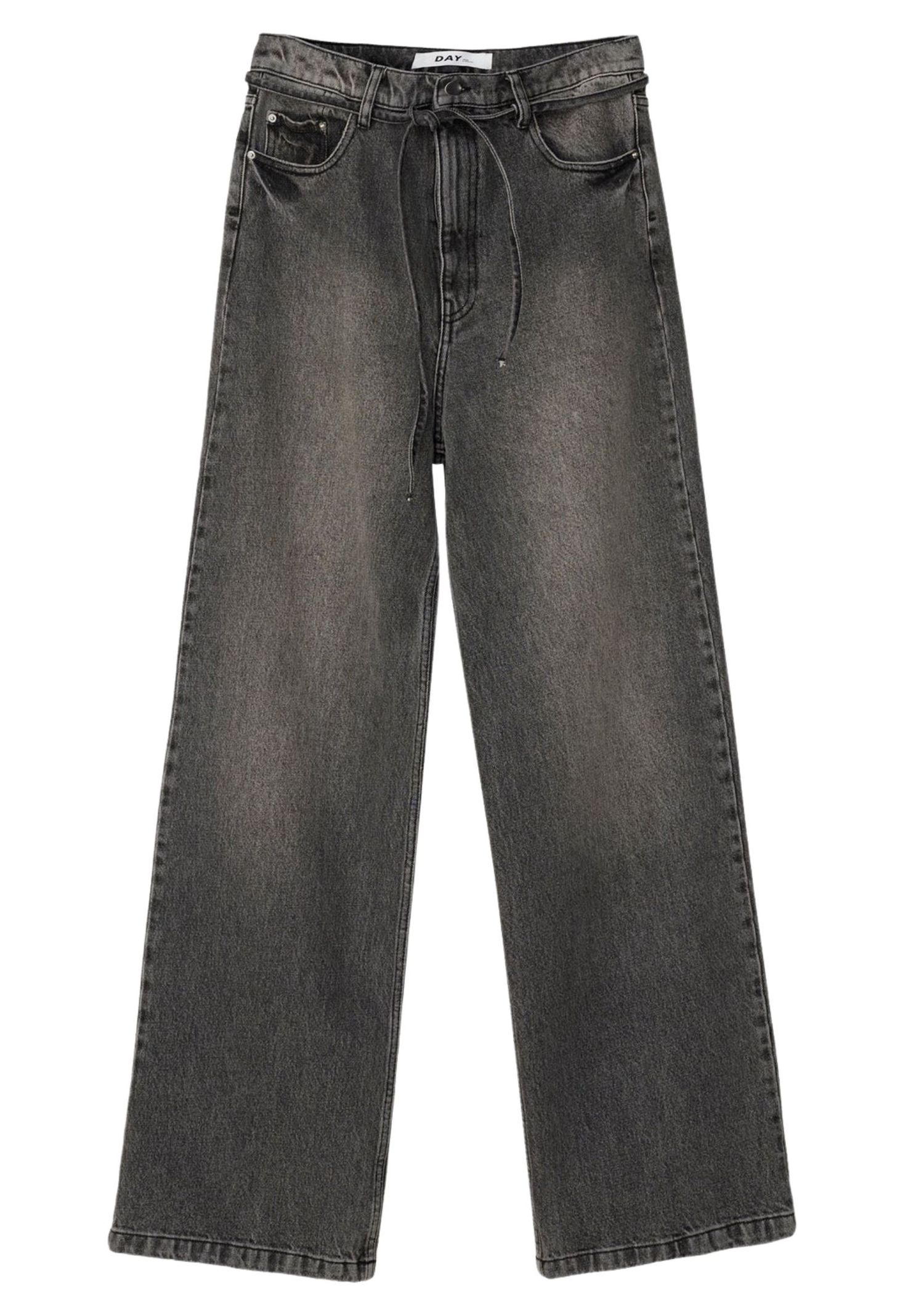 As far as trousers go, we suggest swapping out your summer blues for a stormier pair. We're eyeing Day Birger et Mikkelsen's washed out version, which comes in an on-trend baggy silhouette with a paperboy waist. Adding another texture to your autumn ensemble, they're the ideal pick to ground your top-to-toe grey look.
Turtleneck from Almada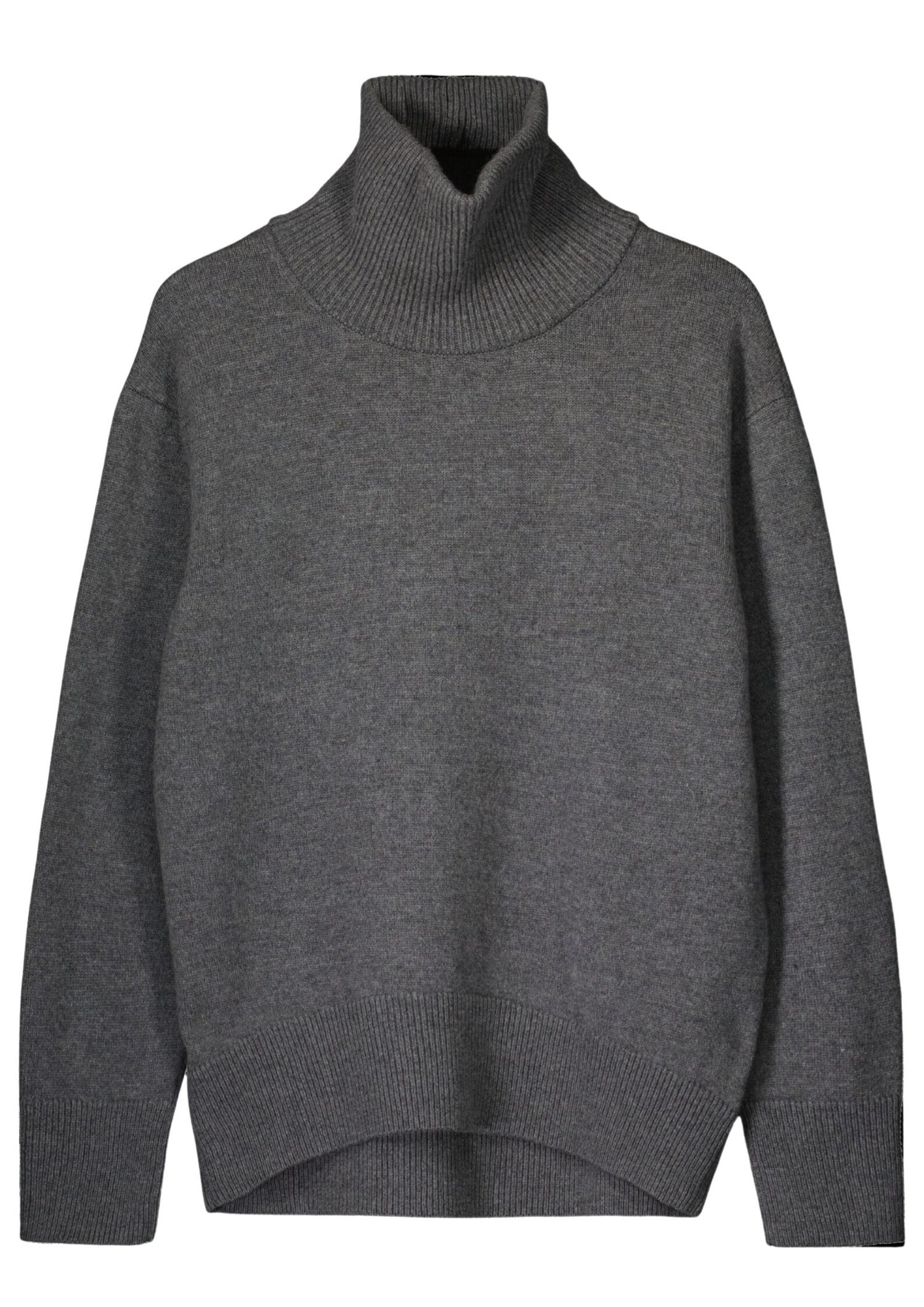 Have you caught onto the latest trend of donning your sweater in every conceivable way but the traditional one? Whether it's stylishly tied around your waist, draped effortlessly across your torso, or perched just-so over your shoulders, this versatile grey piece is a multifaceted styling gem. And Almada's turtle neck is bound to be your cozy companion through those crisp, autumn days.
Wool socks from Swedish Stockings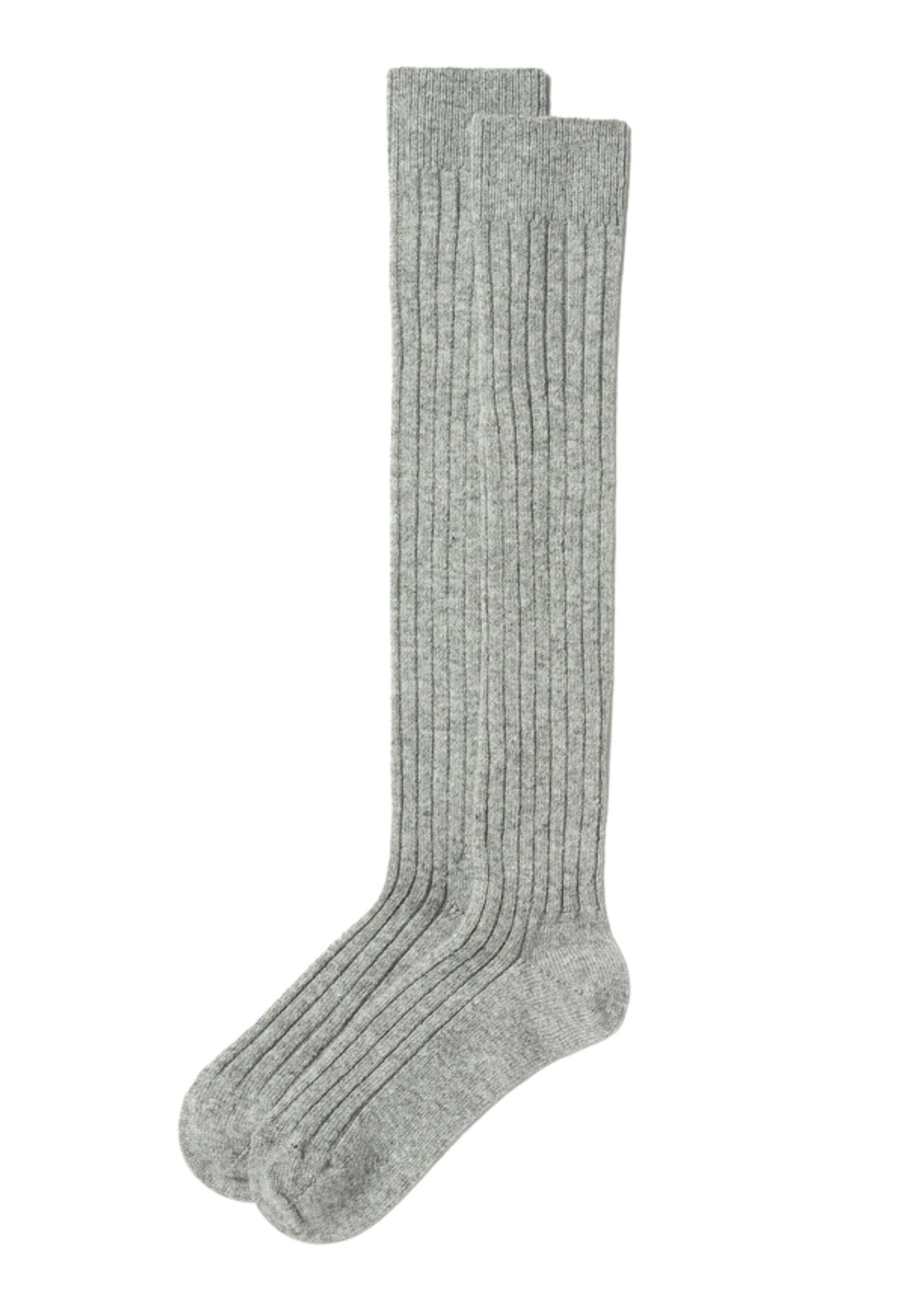 Socks are another accessory coming into its own this trend cycle, and Swedish Stockings have their woollen pair perched for sartorial success. Whether worn visible with bare legs tucked into a pair of loafers or layered under long trousers for warmth, we swear this pair will serve you well for the coming season.
Grey sunglasses by Chimi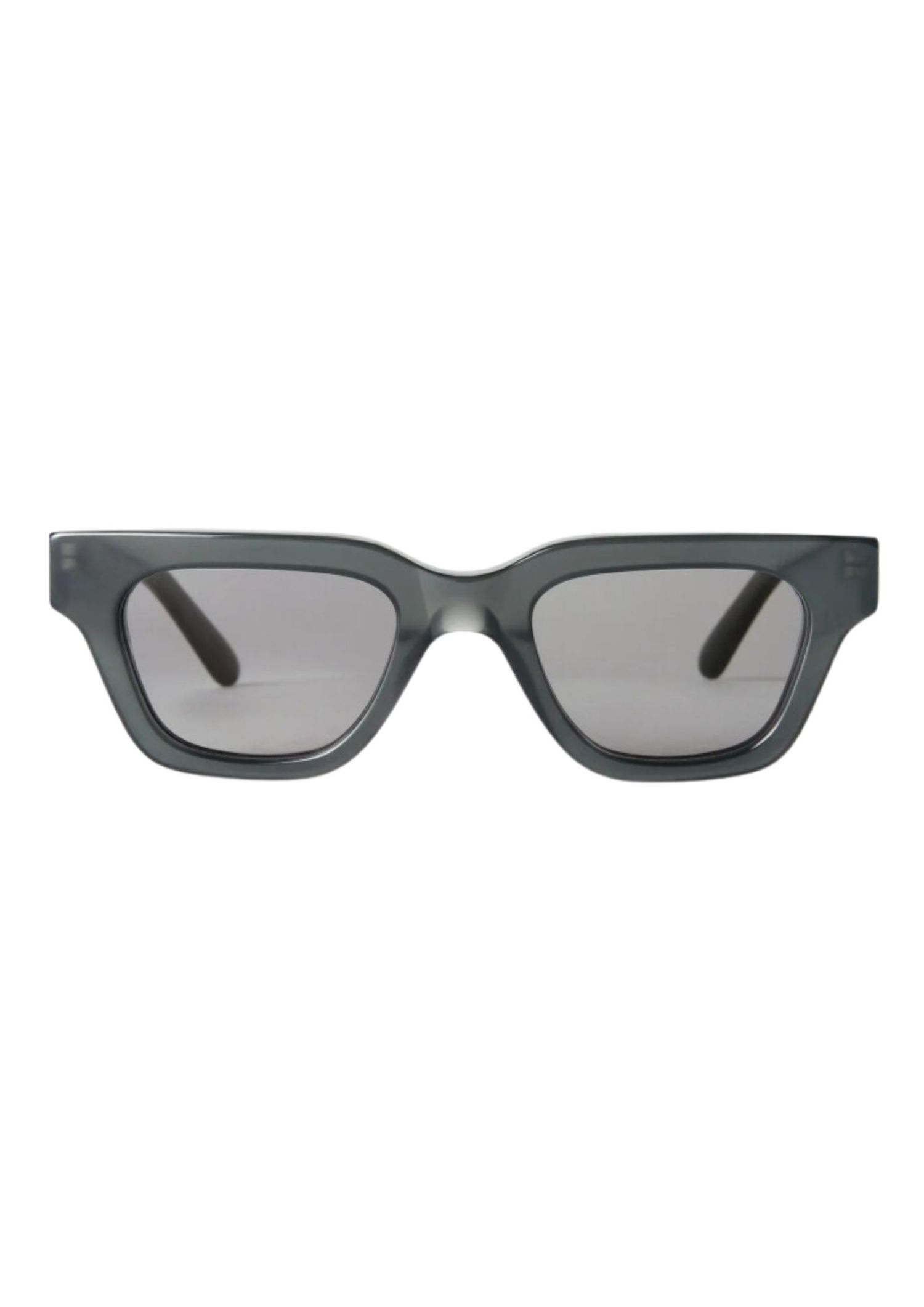 Finalising your single-shade look is all about the subtle nuances – after all, the devil is in the details. Accessories are key to make your monochromatic ensemble look intentional, and these grey sunglasses by Chimi is the proverbial cherry on top of our smokey sartorial Sunday.
Silver kitten heels by Stine Goya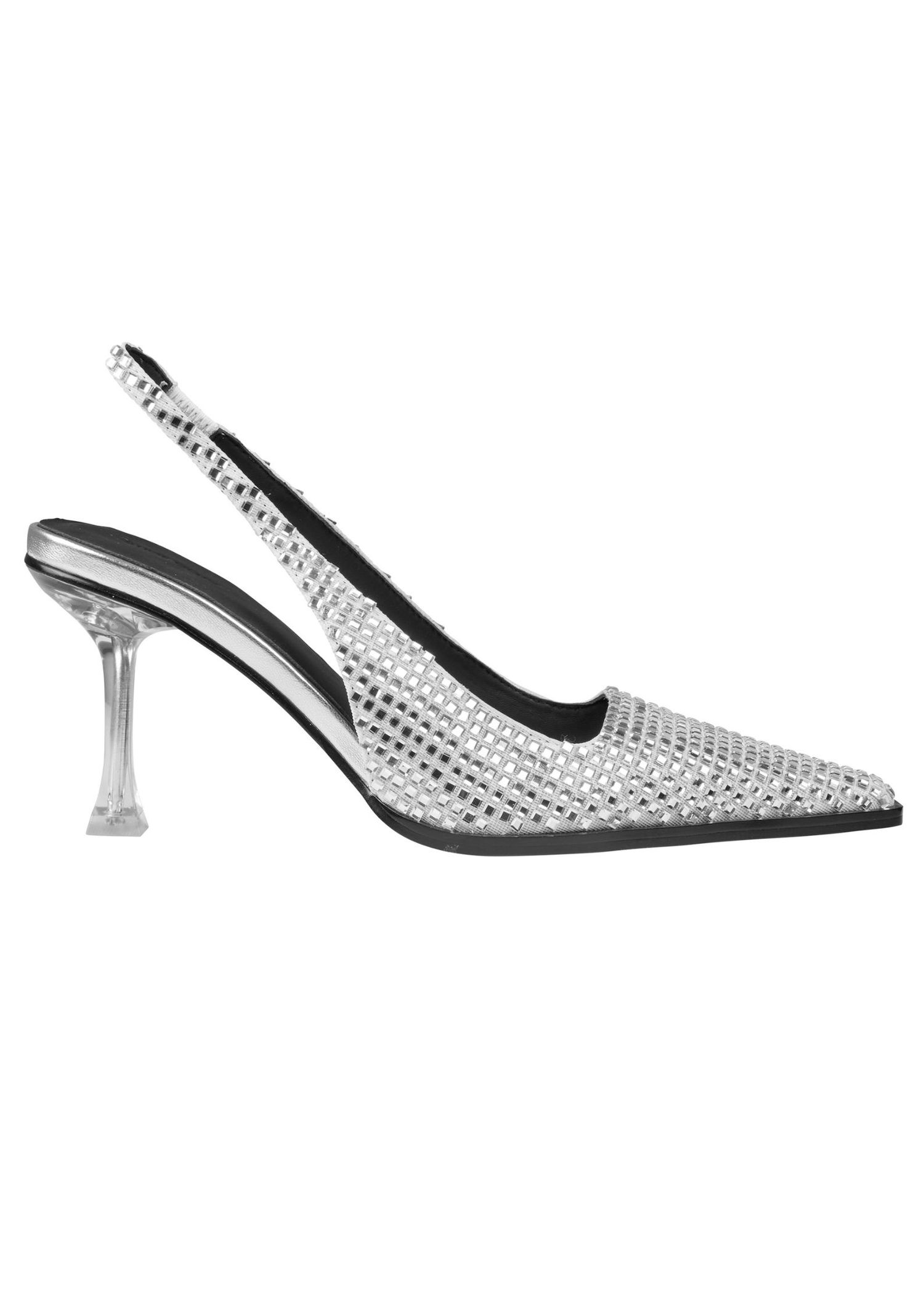 Let's not overlook the shimmering charm of silver – it's a grey in its most glamorous form. Stine Goya's disco kitten heels are just the spark you need to elevate your all-grey ensemble to dazzling heights.