Vogue Scandinavia's gender fluidity expert rounds up the most pioneering moments of inclusivity seen at Copenhagen this season
Arriving in Copenhagen for my first time at Fashion Week, I expected the best of the Nordics – which was well and truly delivered in the bright colours and fun prints of Helmstedt, Ganni, Rabens Saloner and Baum und Pferdgarten, as well as the minimal tailoring seen at Berner Kühl, Mark Kenly Domino Tan and Aeron. But what I was really looking forward to, in addition to new emerging design, was the discovery of the seasons's most gender fluid and inclusive collections.
Spring/summer 2023 did not disappoint, with one of the highlights being the diverse casting, which saw all ages, bodies, and genders represented. Jade Cropper, Holzweiler and Henrik Vibskov were exceptional, but the winner to me was the Royal Danish Academy. The show, held in a warehouse, was full of amazing, fresh energy. The standouts from the showcase were Serena Coelho, who studied one's identity prior, during, and after a transition from male to a femme form through her personal journey, Alectra Rothschild, whose collection titled 'Masculina' was a love letter to the trans community, and Marie-Louise Guldbæk Andersen, whose graduate collection explored a new creative universe within menswear that embrace femininity in an alternative way.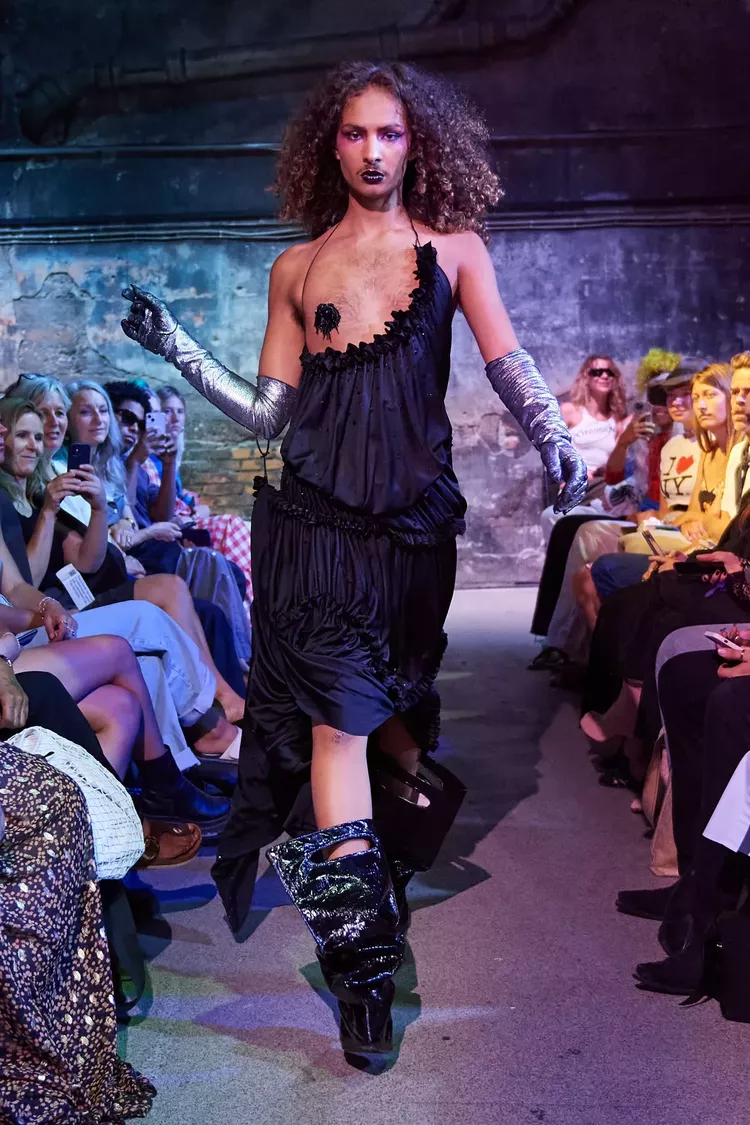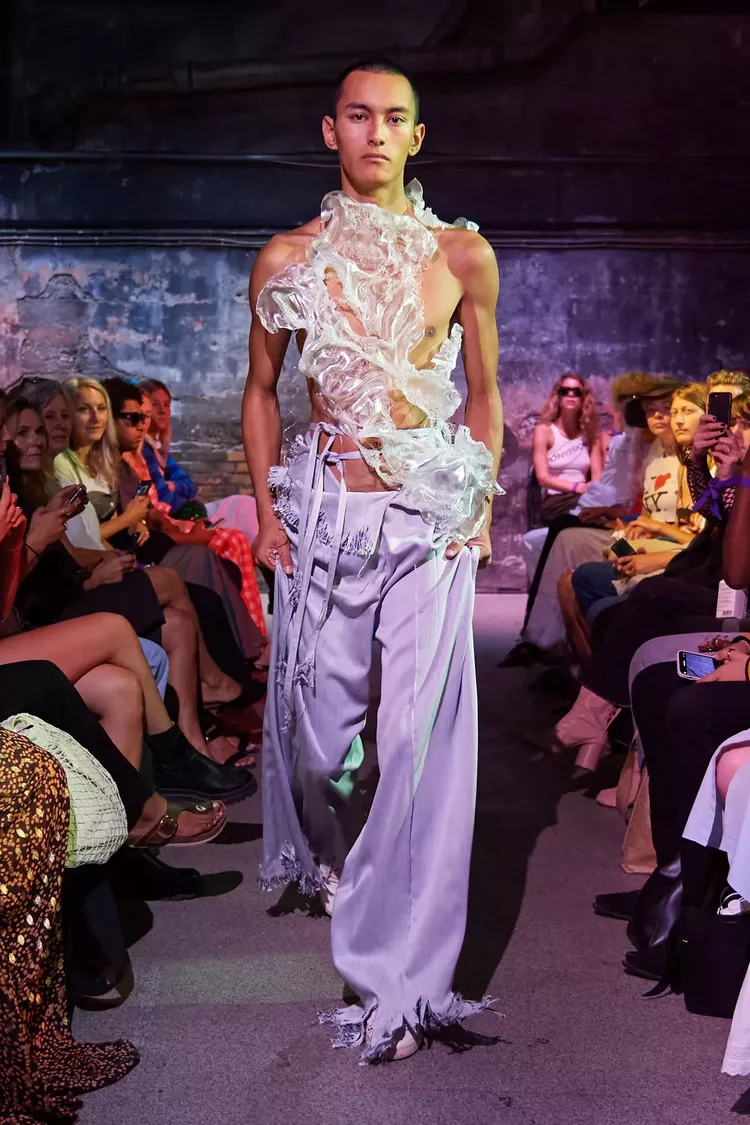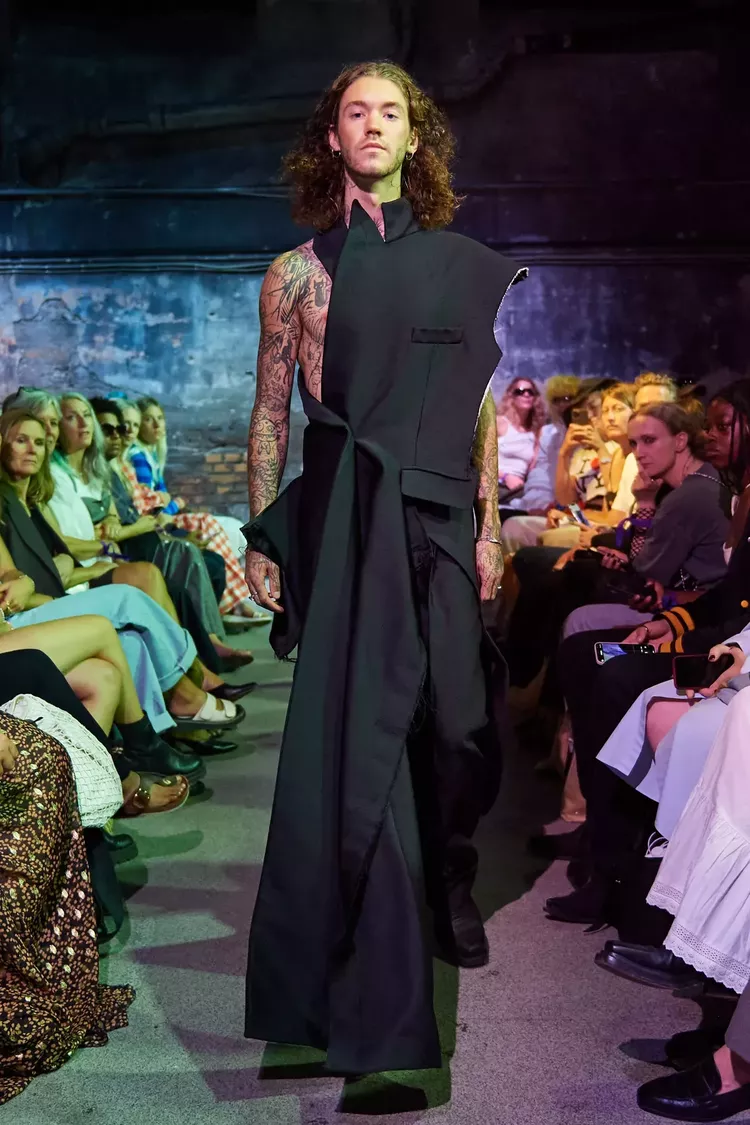 There was a big focus on emerging talent, seen on the runways and also at the Newtalent showroom and Apoc Store pop-up. On the runway, one of the strongest offerings was Finnish brand Latimmier, that is continually exploring notions and performances of masculinity. We saw shiny fringes, wrapped tailored blazers, skirts and crop tops – it was hard to believe that it is only the brand's second collection. It was a reminder from Latimmier's designer, Ervin Latimer, that fashion can be fun and shouldn't be taken too seriously.
Another new brand that had me excited at Copenhagen Fashion Week was P.L.N. The all-black collection was giving some all-black punk attitude, not willing to compromise or care about what anyone thinks. Highlights were corset skirts, distressed knitwear and slightly apocalyptical makeup looks. Another cute makeup moment was at the from Schnayderman's, where all the male models wore mega glossy lips. I met with our very own beauty editor Esteban G. Villanueva during the week who was also already on this makeup trend.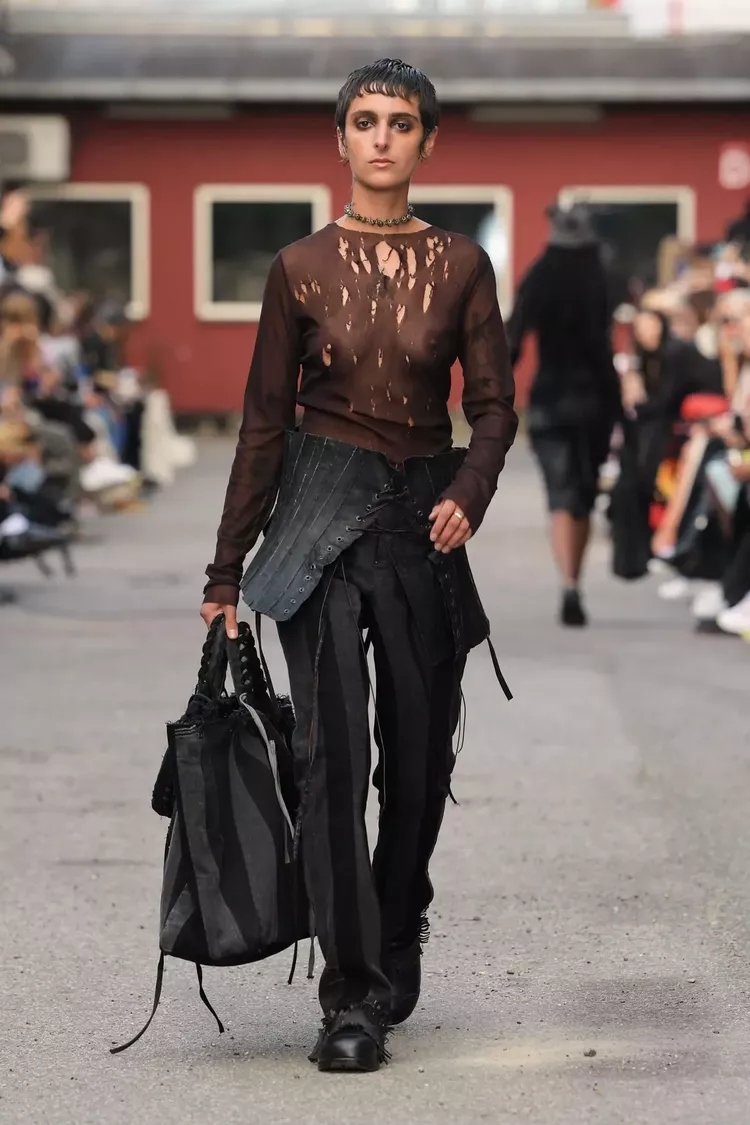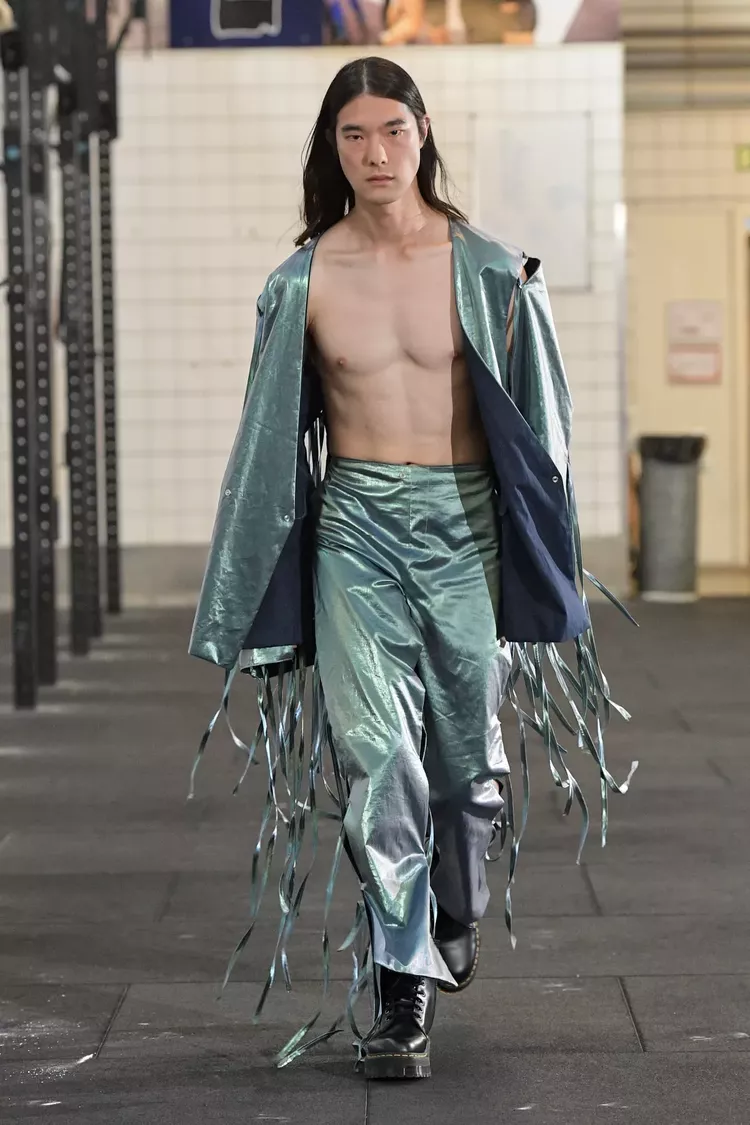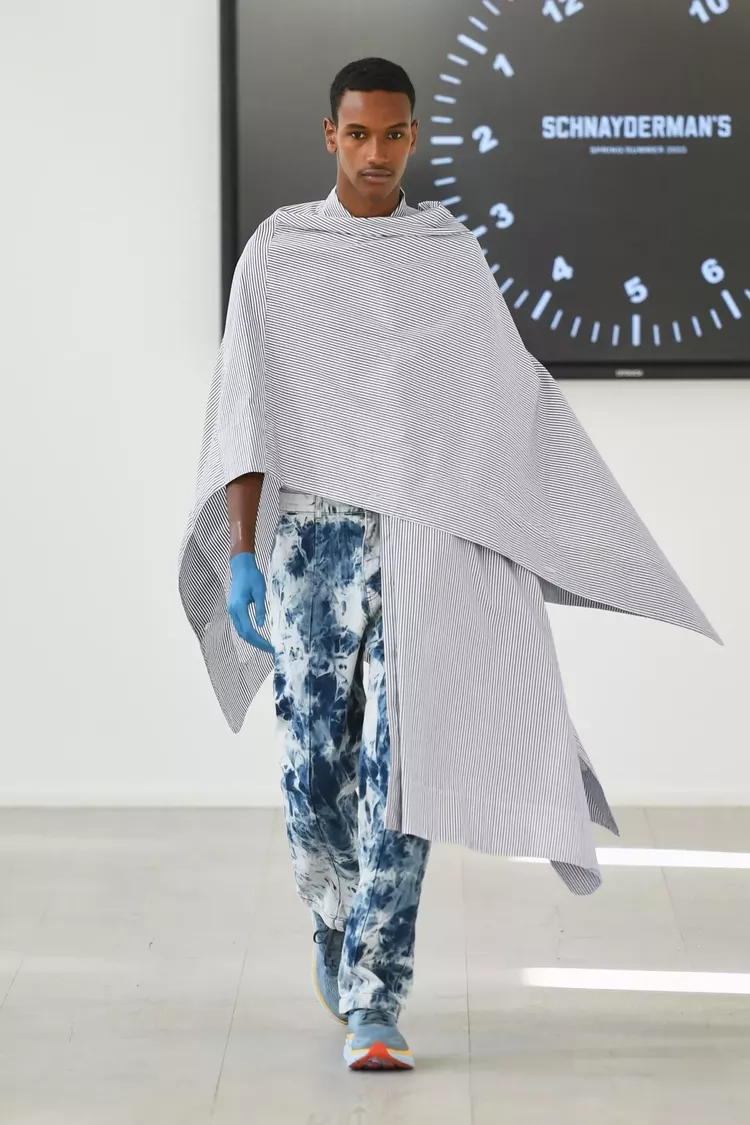 Danish brand Soulland continued to spearhead its new genderless direction in their spring/summer 2023 show. "I don't think it's my job to decide or define who wears what and why. I think it's time to break down some boundaries. This is a start of something new for us," says the founder and creative director of the brand Silas Oda Adler, on merging womenswear and menswear in one show with no labels. Held outdoors, the show incorporated lots of pink hues, Hello Kitty references and fun animal-shaped bags.
Another brand playing with soft colours was Zalando Sustainability Award winner Ranra who sent models down the runway in gentle pastels and cute hats, with the looks reminiscent of a modern day sand man. A show that I was really looking forward to attending was Henrik Vibskov and it did not disappoint, with the usual storyline and drama elevating the show far beyond just clothes. This time, steep steps brought guests to a big warehouse building installed with a surreal set of bridge structures. The collection was equally captivating, not ruled by any gender rules or expectations.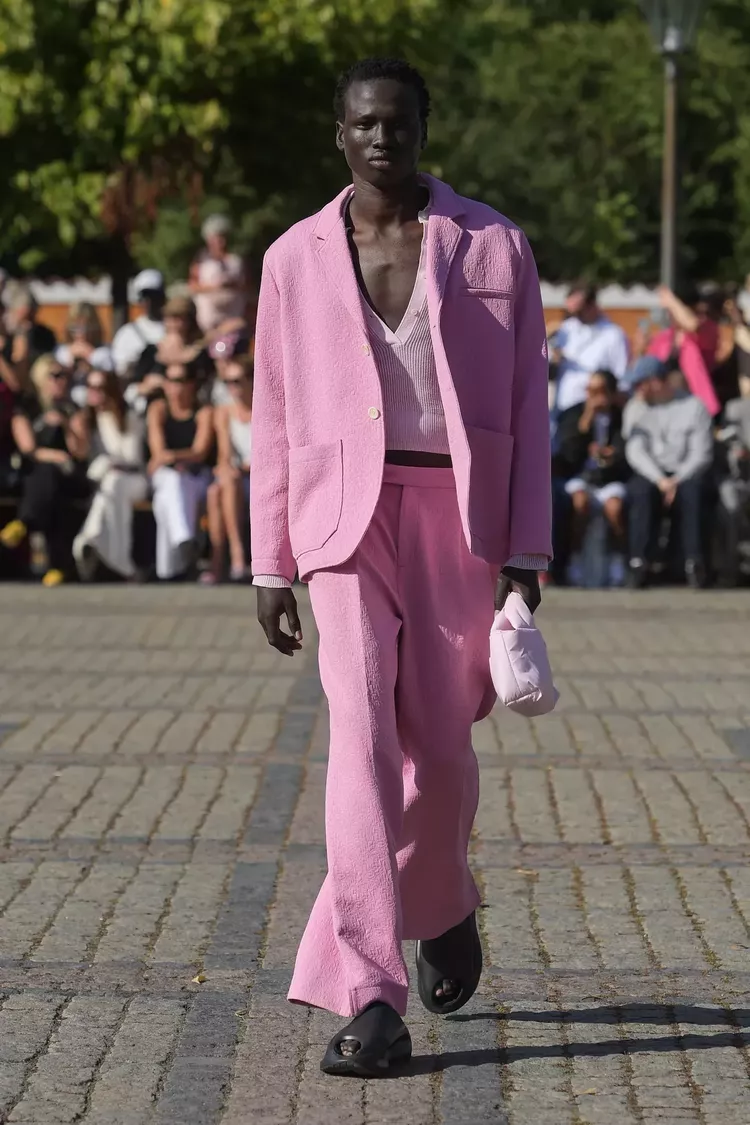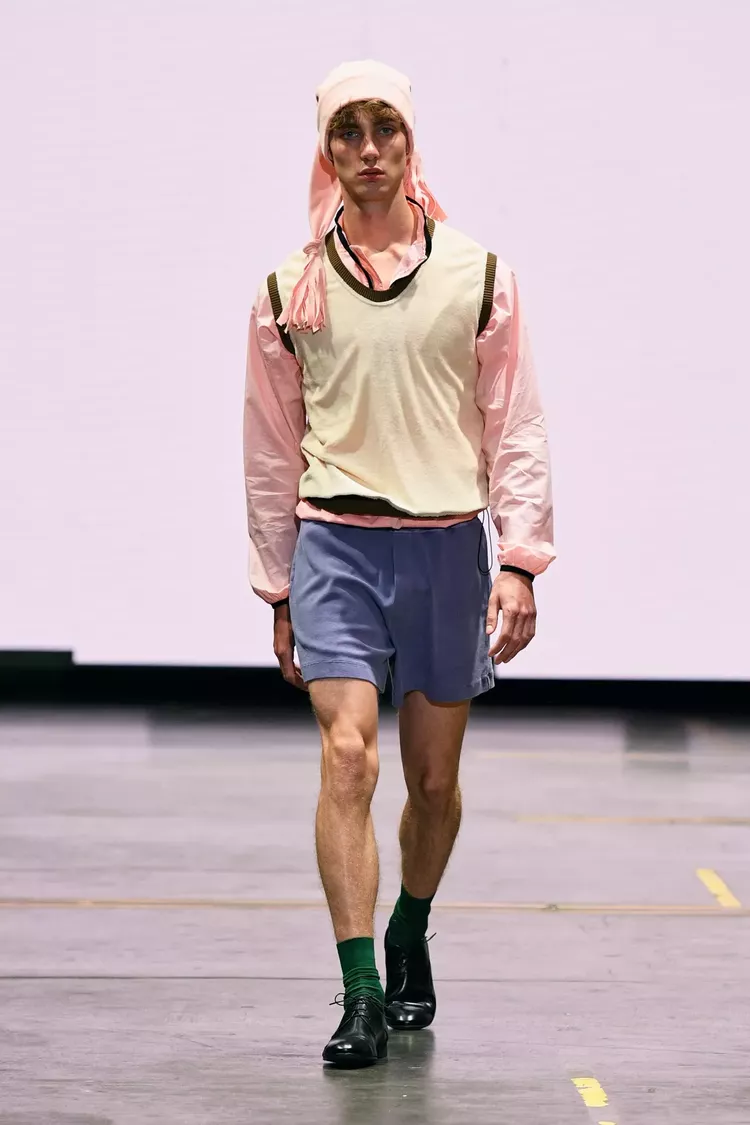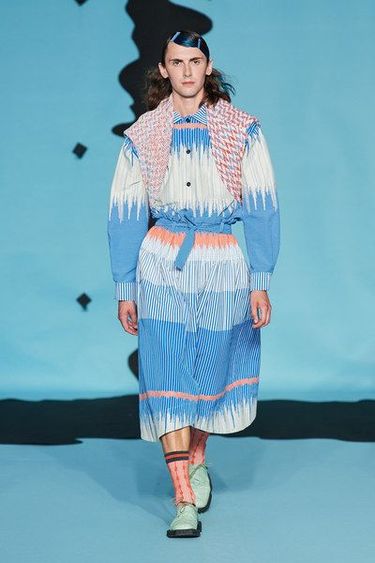 However, one of the of the biggest surprises was the Holzweiler show. The brand is known for its wardrobe staples, but this time we saw so much more. The earth-toned collection transported the audience directly to the countryside with huge stray hats, delicate knitwear and a colour palette combining white and beige. The dreamy collection was a breath of fresh air and has us all excited to see what comes next from Holzweiler in the future.