Come Christmas, there's nothing more exciting than fetching a box of dusty decorations from the attic and sifting through the carefully-wrapped baubles and ornaments ready to hang on the tree
In recent years, luxury decorations have been rising in popularity. Instead of six-to-a-pack shop bought baubles, people are choosing to spend more on one-off high end ornaments; ornate, beautiful treasures to pass down through the generations, making Christmas all the more magical.
At Georg Jensen, the tradition of crafting a yearly Christmas bauble started back in 1984. Svenskt Tenn has been producing different kinds of Christmas decorations in materials such as paper, brass and glass ever since its founder Estrid Ericson founded the brand in 1924.
In recent years, the company has began working with a different designer each year to create a collection of Christmas baubles around a particular theme. For 2021, Svenskt Tenn is working with Japanese designer Kotone Utsunomiya.
Utsunomiya collaborated with Svenskt Tenn for the first time in 2018, when she was part of the exhibition Ten Textile Talents on Strandvägen 5 in Stockholm. Back then, she created the "Story of Flowers" pattern as an homage to Josef Frank 'Mirakel' (Miracle) print. Now, for this holiday season, the flowers from the motif have been transformed into baubles for the Christmas tree.
Svenskt Tenn
Bauble Story of Flowers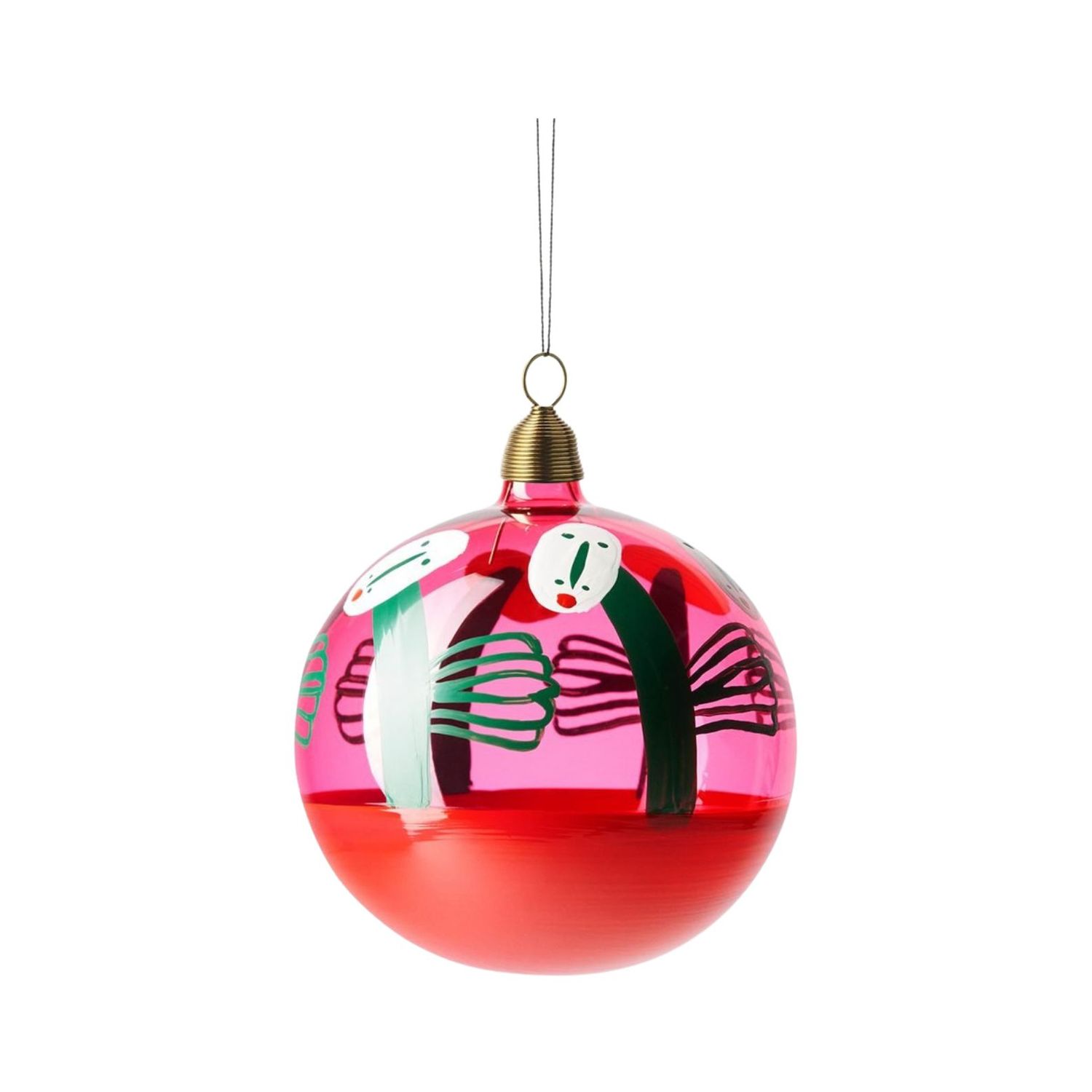 "The glass baubles are mouth blown and then individually hand painted at a production unit in Germany," creative director Thommy Bindefeld tells Vogue Scandinavia of the unique designs. "Kotone did eight different versions of her decorations and they have all sold very well, the ones with green, red and pink ground colour has been a little bit more popular than the orange and yellow."
Numerous luxury labels are also getting in on the market, with the likes of Cartier and Swarovski wheeling out their own hanging baubles for the style conscious.
When it comes to dressing the tree, Bindefeld prefers an eclectic mix of decorations and suggests that more is more in this climate. "Personally I love to see a Christmas tree that has a personal touch and includes old as well as new decorations," he says. "In the times we are in right now, I think we are in a need for joy and colour, so my tip is rather to go 'all in' than being sober and chic."
Hear, hear to that. Feat your eyes our favourite luxury baubles to buy now and keep forever…
Cartier
Diabolo de Cartier Baubles (Set of 3)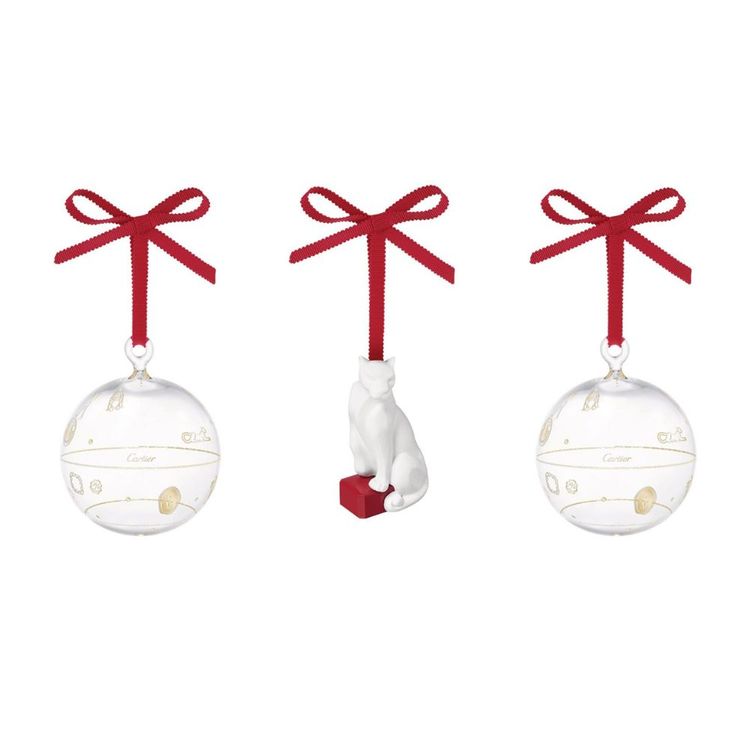 This decadent trio of baubles sees the iconic Cartier Panthère given a festive makeover, while flanked by two stunning glass baubles. All three hang on a luxurious ribbon loop. Make sure you triple bubble wrap these lot come Jan...
Svenskt Tenn
Bauble Flowers of Eden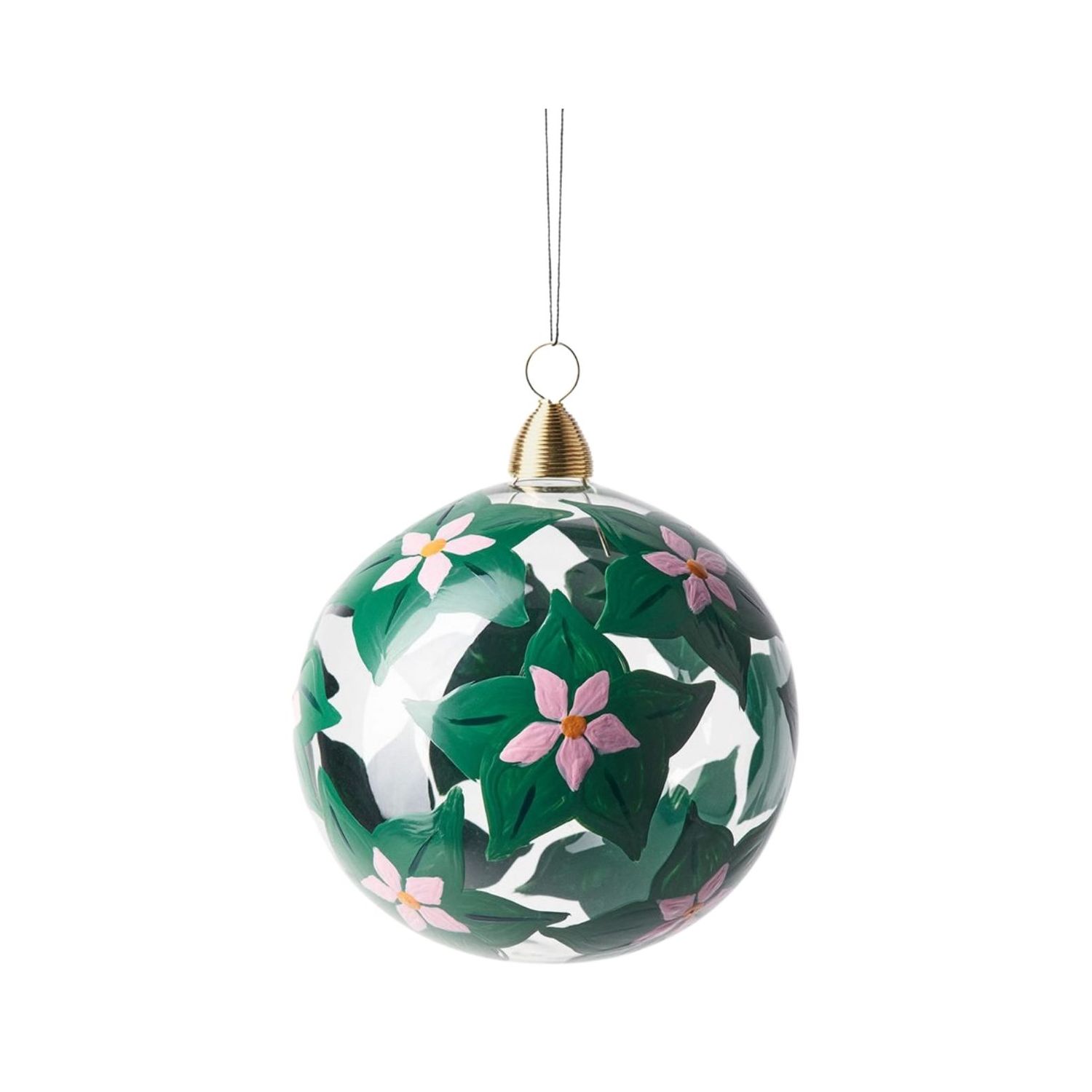 We love how Svenskt Tenn's baubles feel handmade yet innately luxurious. Baubles from their newest Christmas Collection are stunning, or otherwise you can shop from past collaborations, including this winter foliage bauble.
Tiffany's
Tree Ornament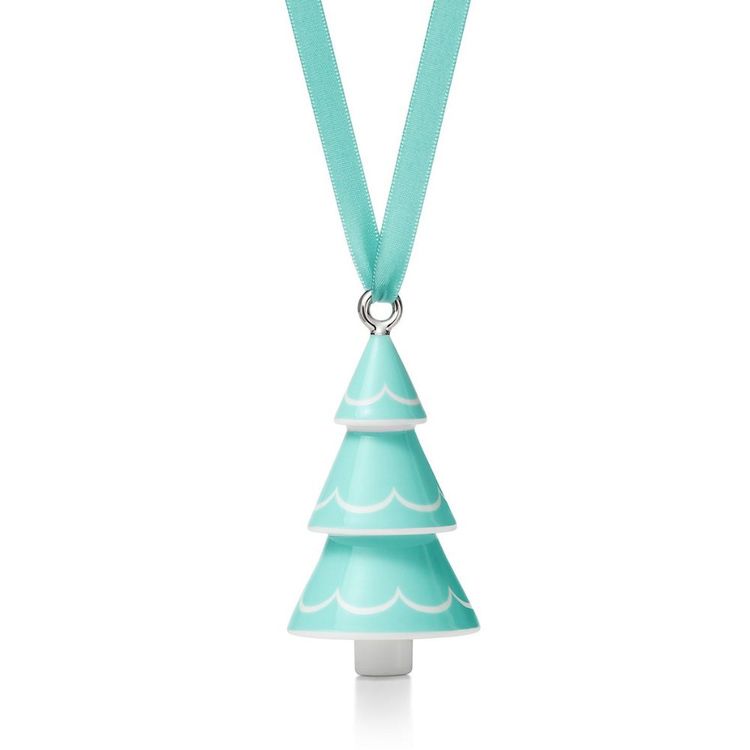 Nothing says Christmas like the gift of Tiffany jewellery, so why not give your tree the same treatment? Dangle this elegant mini Christmas tree, made of bone china and in Tiffany's iconic blue, for a bit of unabashed luxury.
Balenciaga
Icons Xmas Balls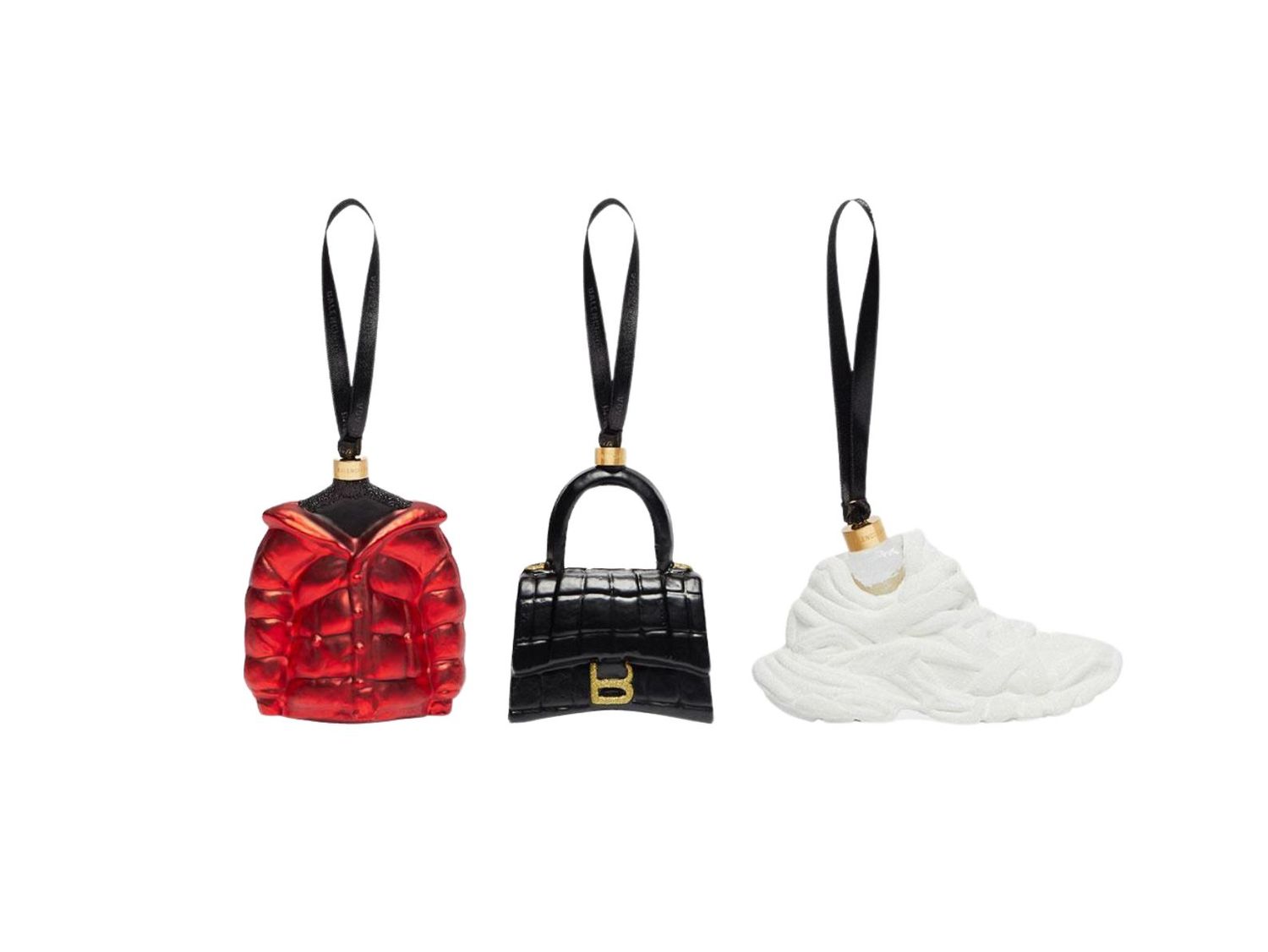 It doesn't get more fashion than Balenciaga's set of three baubles, showing three of the label's most iconic designs. The hand painted jacket, bag and trainer glass baubles are a must-have for any fashion lover.
Swarovski
Holiday Magic SCS Annual Edition 2021 Ornament Set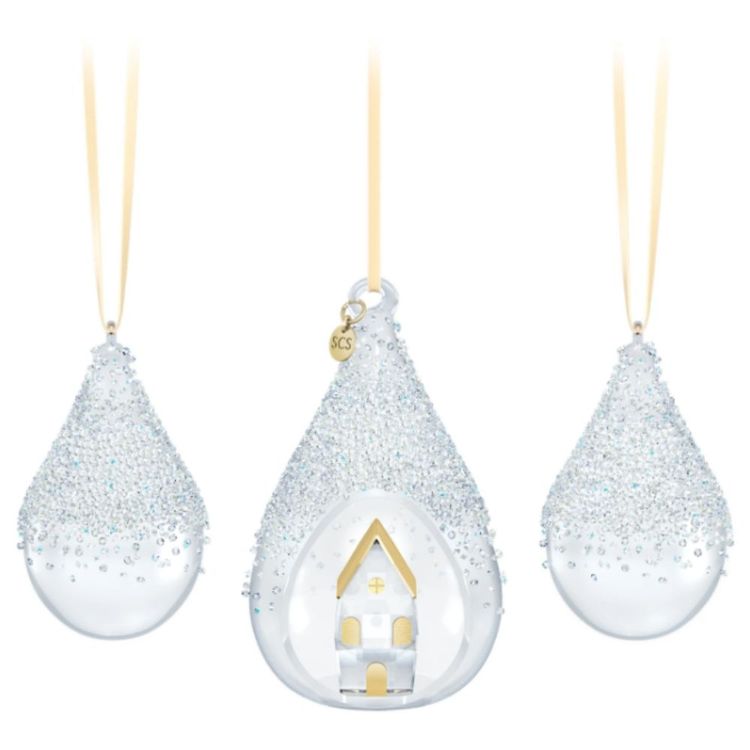 The star in this gorgeous set of three is a large ornament with a miniature, clear, crystal house with champagne-tone accents inside. On the outside, tit's covered by 62 Swarovski crystal facets and hung with gold-tone, satin ribbons. The accompanying pair of glass baubles are also covered in the crystals.
Vanderohe Curio
Set of Three Medium Glass Baubles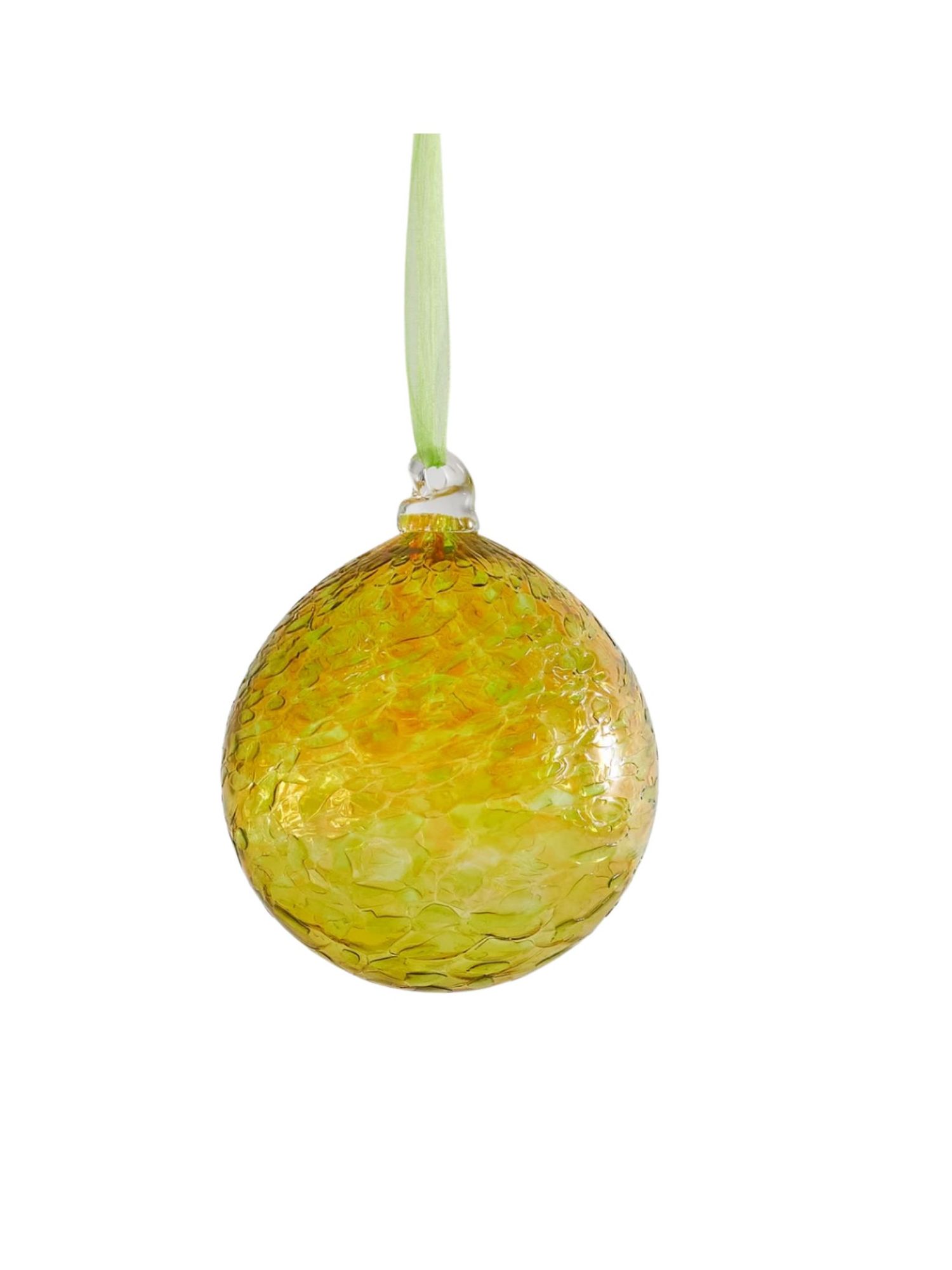 Vanderohe Curio's painterly baubles have been hand blown so each and every one is unique. The speckled creations (which catch the light beautifully) hang on adjustable ribbons. Simply gorgeous.
Georg Jensen
2021 Christmas bauble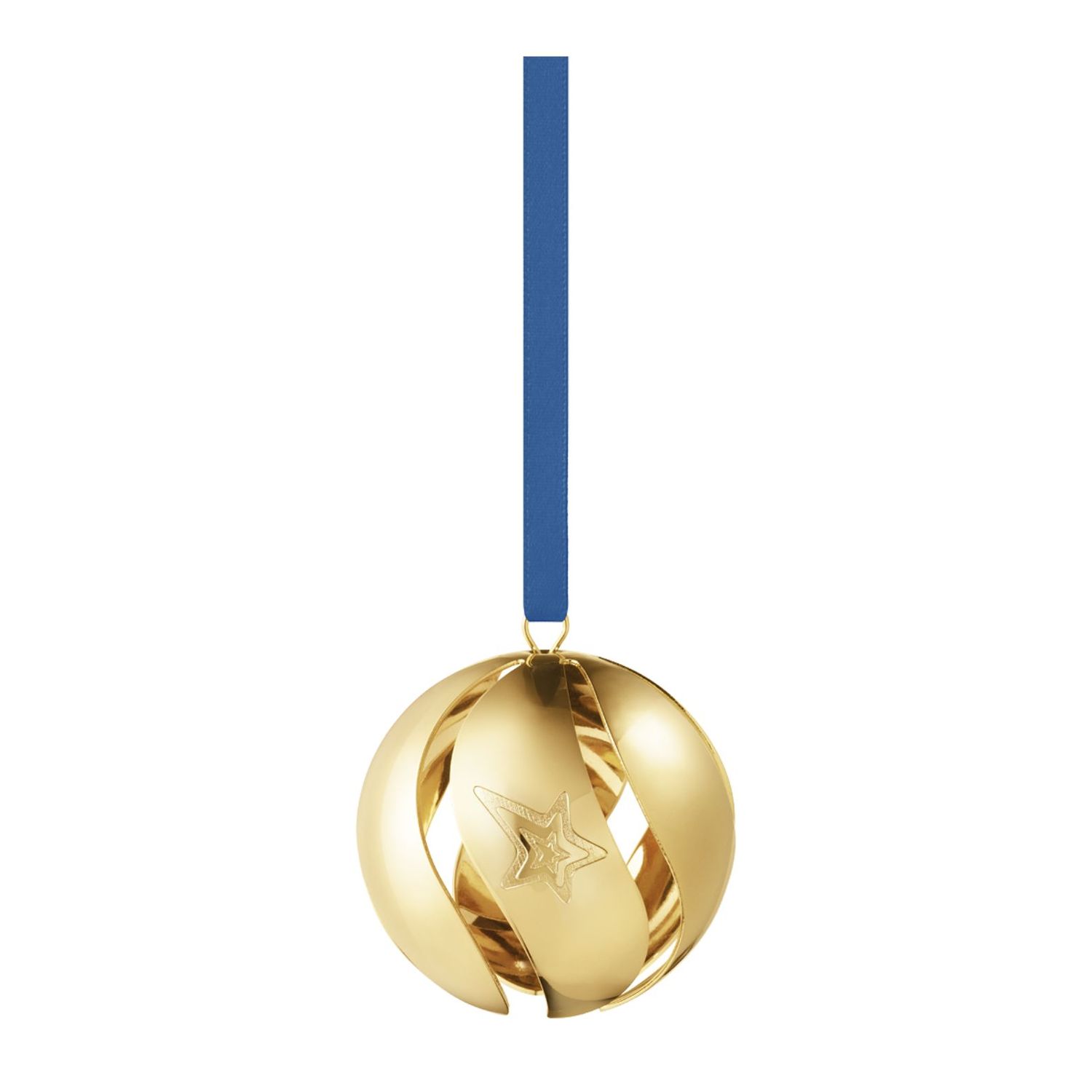 Georg Jensen's signature Christmas bauble is plated with 18 carat gold and comes with a classic blue and a red ribbon. The golden bauble features an engraved star that symbolises optimism and transient beauty, and it's inarguably one of the most exquisite ornaments to garnish your pine tree with.