To honour the spooky season, we have browsed the archive and selected some of the most memorable celebrity looks to inspire our Halloween outfits
Whether you're looking for inspiration or already have a specific attire in mind, there's no shortage of good costumes to choose from on the red carpet. Models, singers, actors and designers go all-in to embody their favourite characters - and make a statement. Here, we've rounded up the best and most unexpected costumes celebrities have worn over the years.
Josephin Skriver as a creepy skeleton
The Danish model knows how to follow an assignment. Her 2015 skeleton look proves truly committing to the Halloween classics will often land you on the best-dressed-list.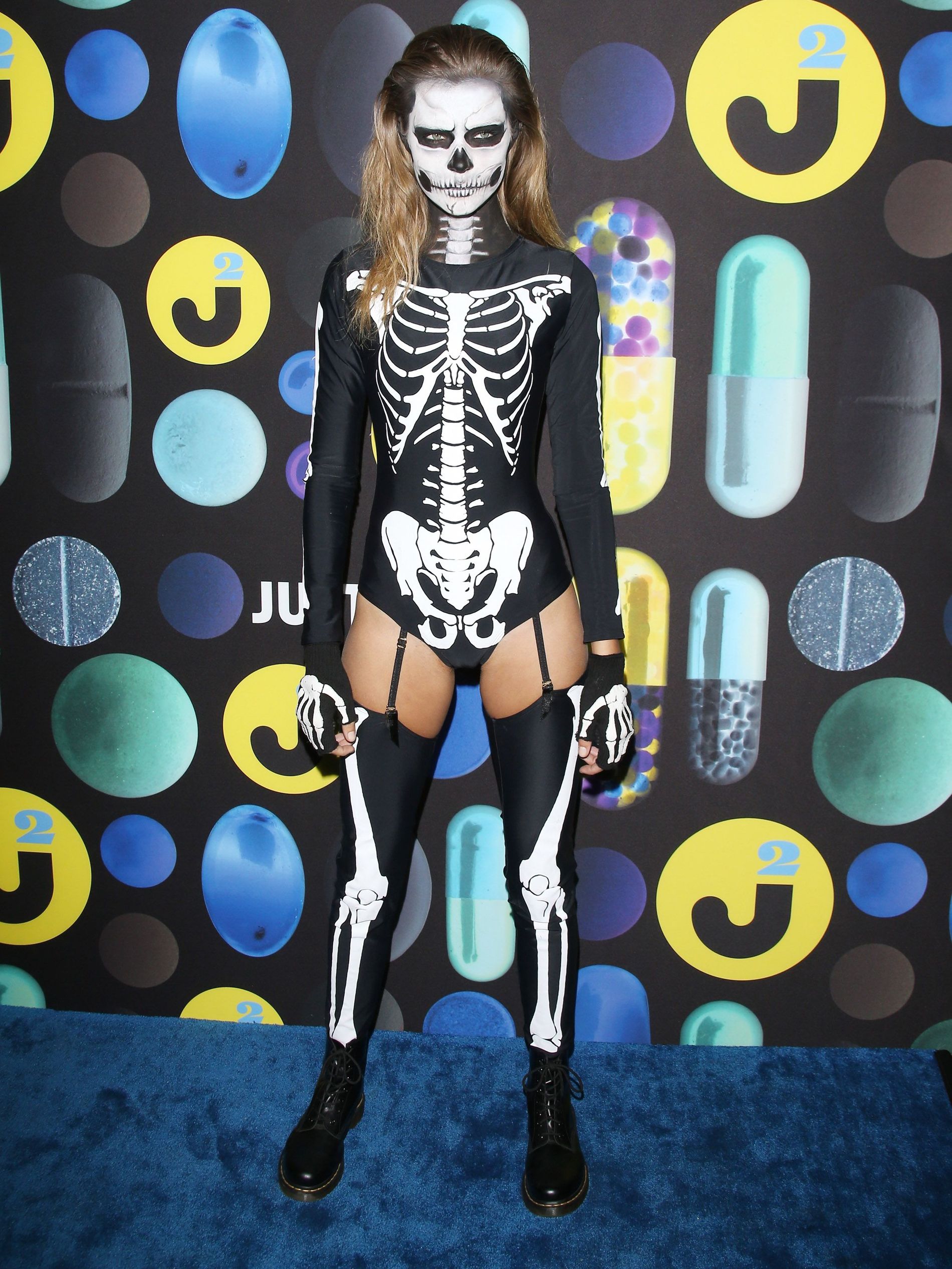 Photo: Getty
Helen Christensen as a nurse
And this is how supers did Halloween in the 1990s. True to form, Vogue Scandinavia's cover star Helena Christensen went for a chic take on the cliché "sexy nurse" at a New York Halloween party in 1996.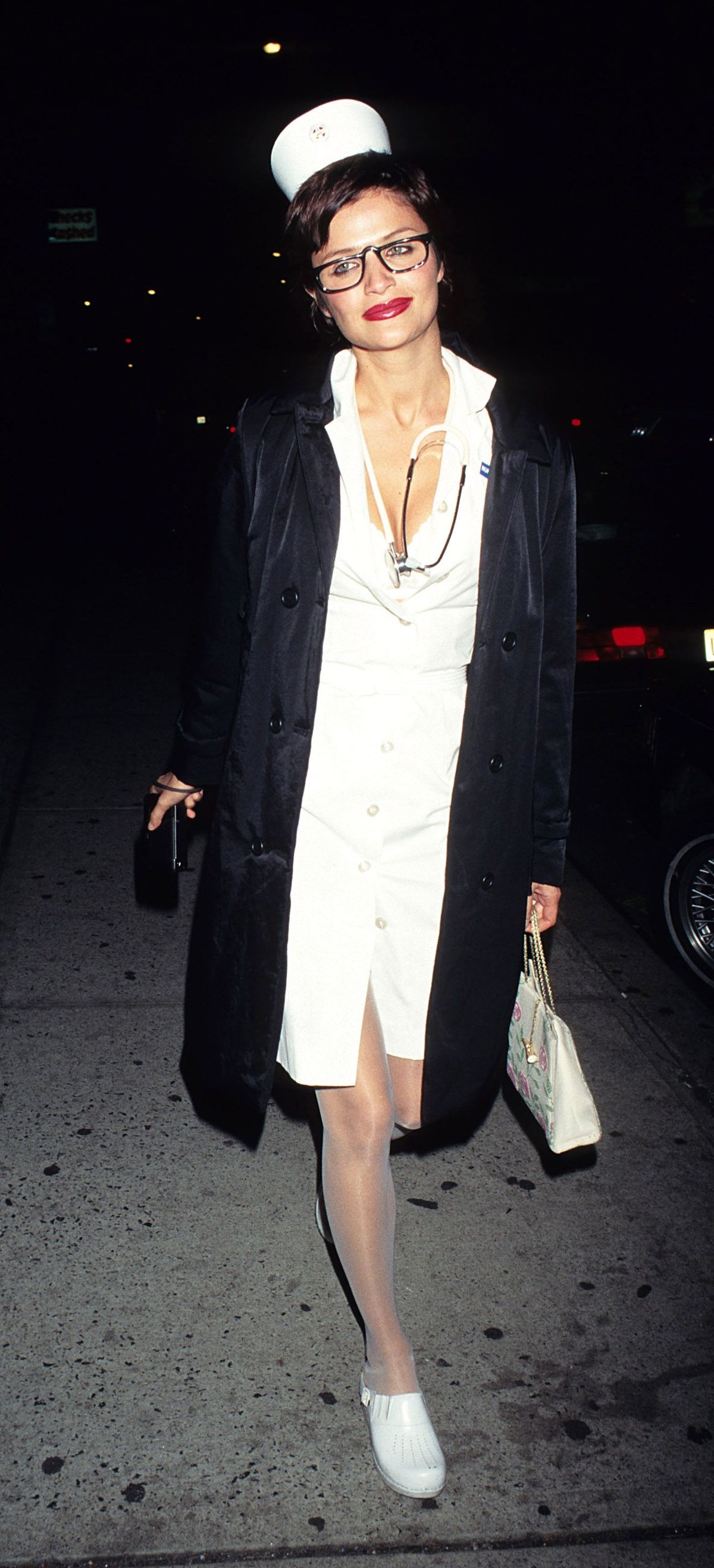 Photo: Getty
Elsa Hosk as Alice from Closer
For Halloween 2019, Swedish model Elsa Hosk recreated stripper Alice played by Natalie Portman in the 2004 movie Closer. The look included a purple bra with floral appliques and white fringe, pink mini skirt and sandals with extreme high platforms. The light pink wig and dollars bills completed the look.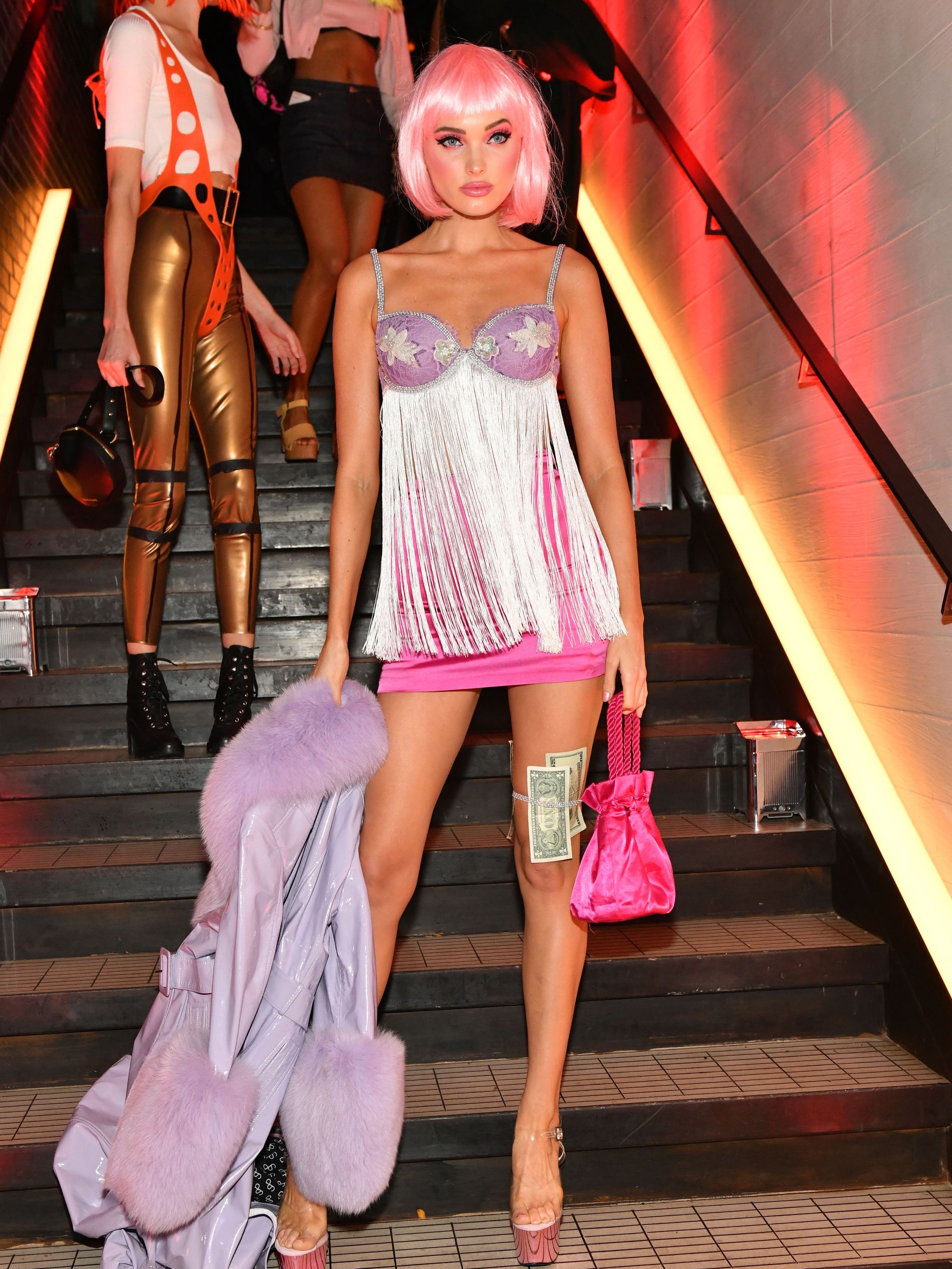 Photo: Getty
Nina Dobrev as Billie Eilish
Actress Nina Dobrev paid tribute to Billie Eilish, and no details went amiss. From the oversized Louis Vuitton sweatshirt to tinted sunglasses and black and green hair, her look was one for the books.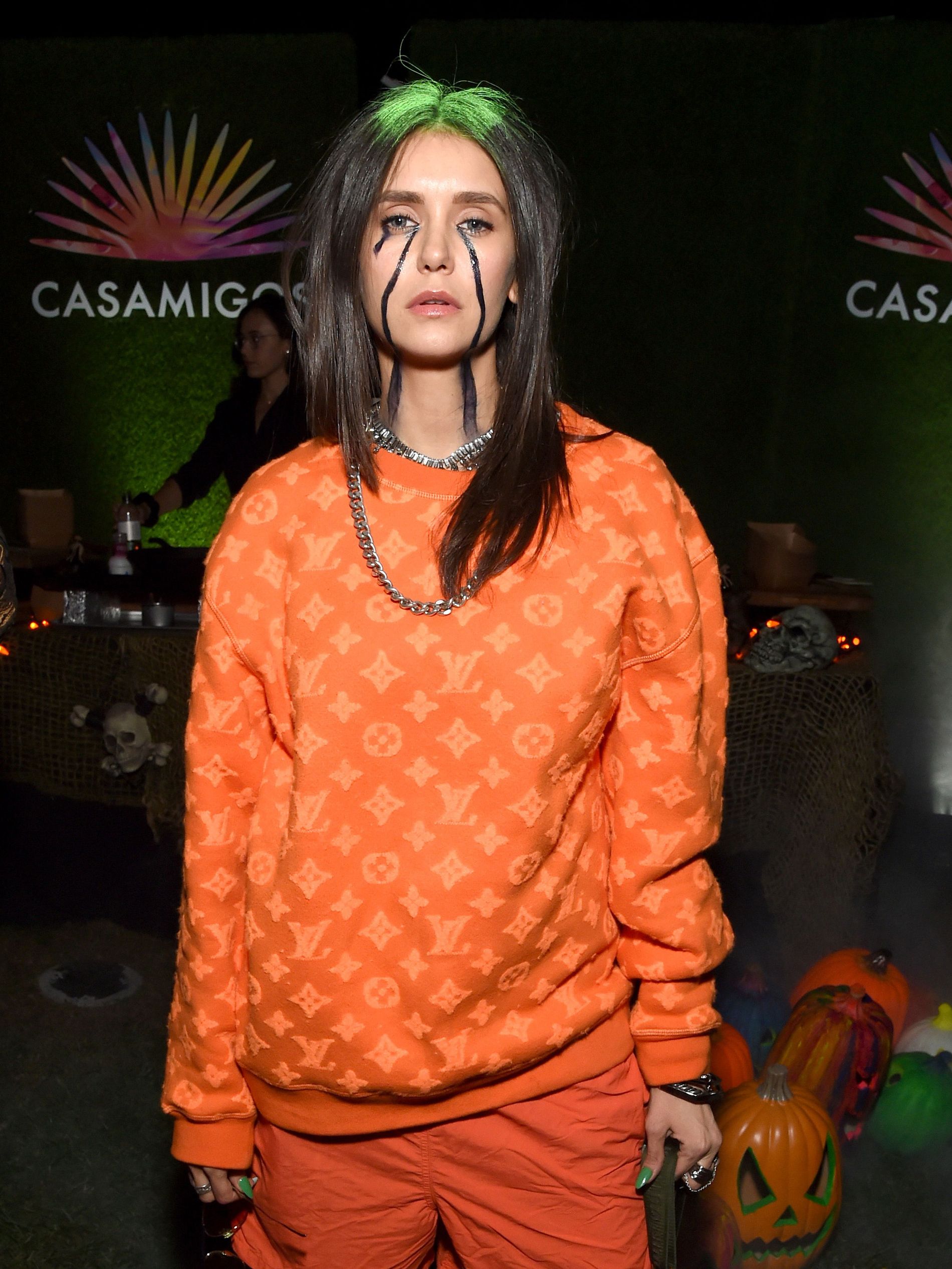 Photo: Getty
Lupita Nyong'o as Dionne from Clueless
Nineties style is shaping our wardrobe on the daily and Lupita Nyong'o celebrated one of the decade's most fashion-forward characters from hat to phone as Dionne from Clueless.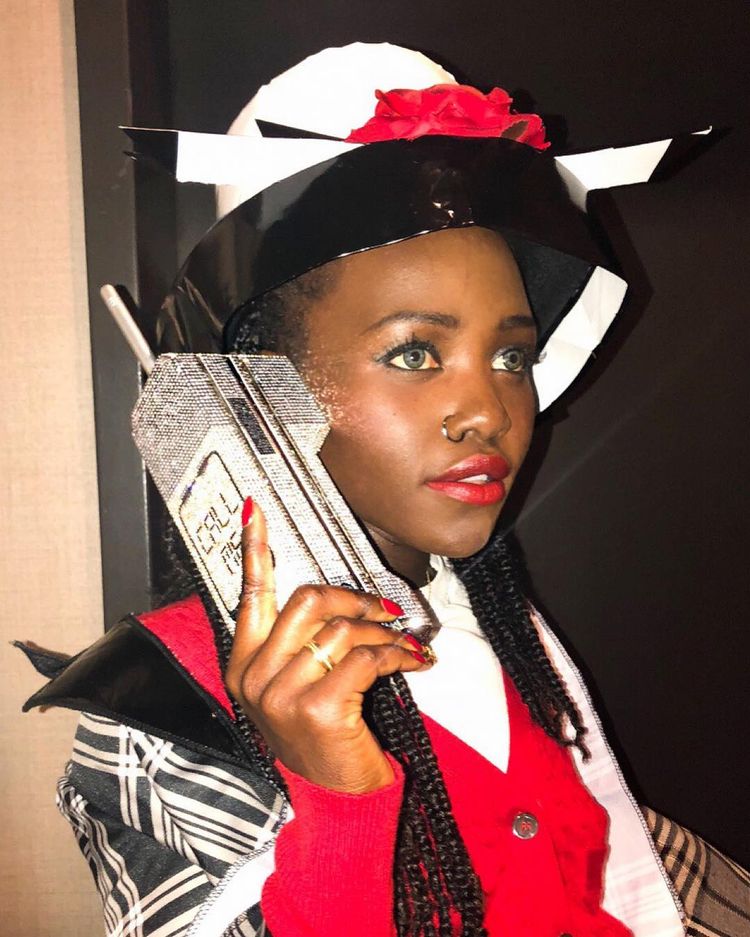 Photo: @lupitanyongo
Jacob Elordi and Kaia Gerber as Elvis and Priscilla Presley
Dressed as Elvis and Priscilla Presley, Jacob Elordi and Kaia Gerber recreated one of the couple's iconic 70s photos by wearing an open-collar blue suit and tonal-purple look respectively.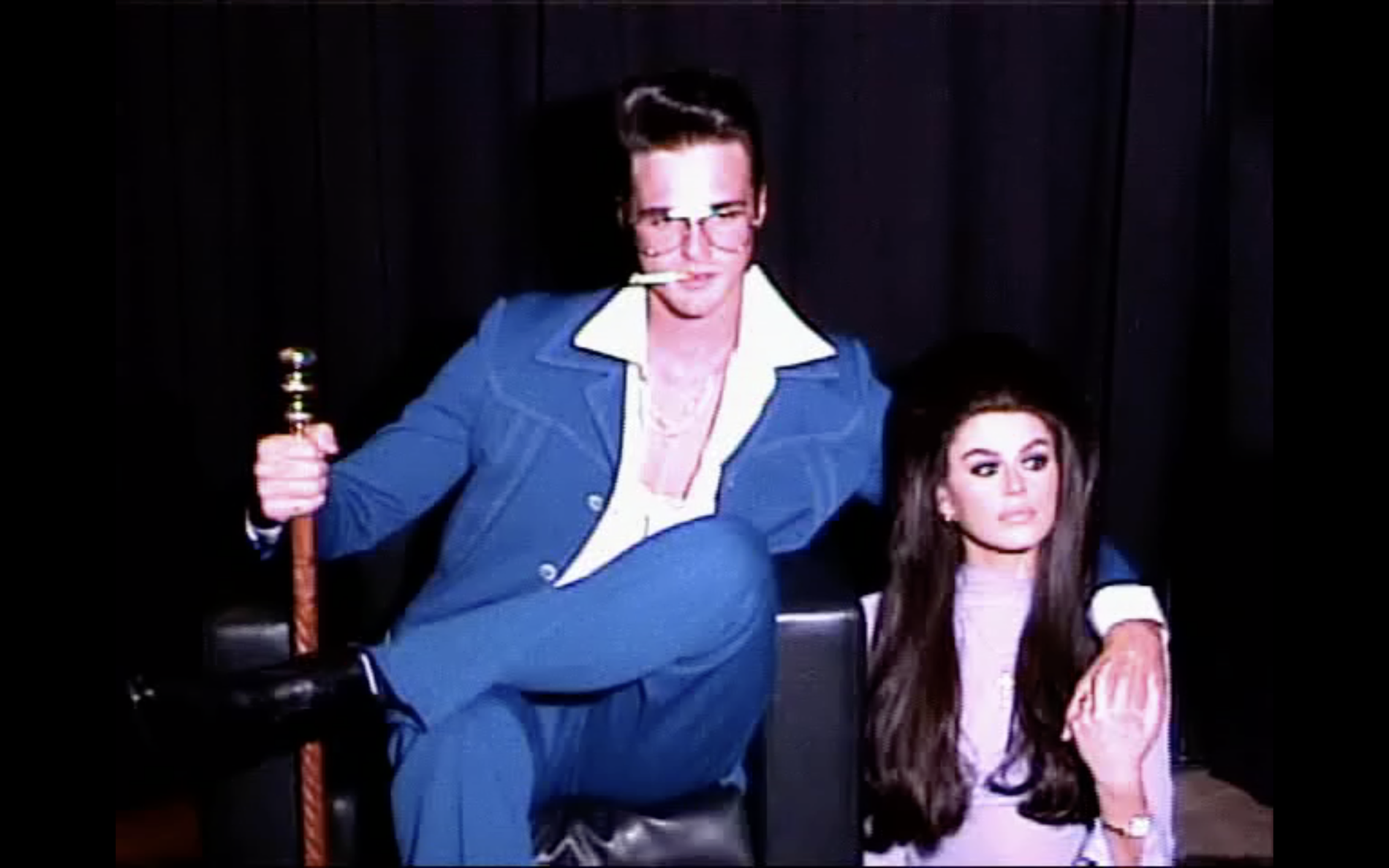 Photo: @kaiagerber
Kate Moss as Cara Delevigne
There's no doubt some of fashion's best moments include two icons meeting and Halloween 2014 was case in point. Kate Moss dressed as model Cara Delevingne with a logo tee, skinny jeans and a pair of signature round sunglasses.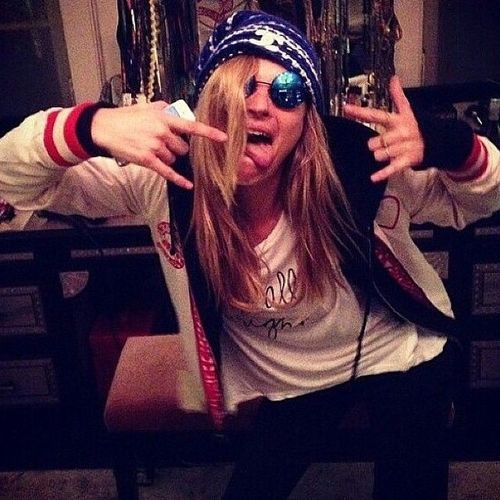 Photo: @artsetters
Natalia Vodianova as Egyptian Deity
Natalia Vodianova blended daring style with creativity for her 2018 Halloween costume — it portrayed an Egyptian deity and was made of pieces from John Galliano's Spring 2004 collection for Dior.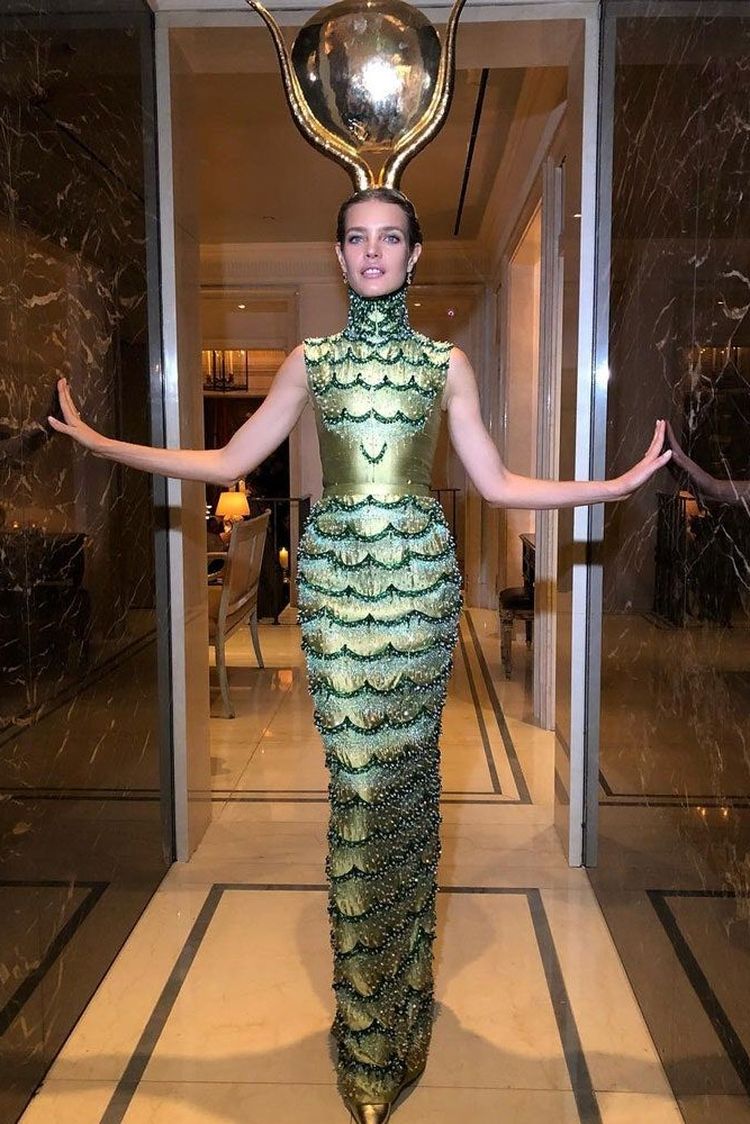 Photo: @nataliavodianova
Harry Styles as Elton John
Harry Styles paid tribute to Elton John's 1975 performance at the LA Dodgers Stadium by donning a sequined baseball uniform paired with the singer's iconic oversized sunglasses and a matching cap.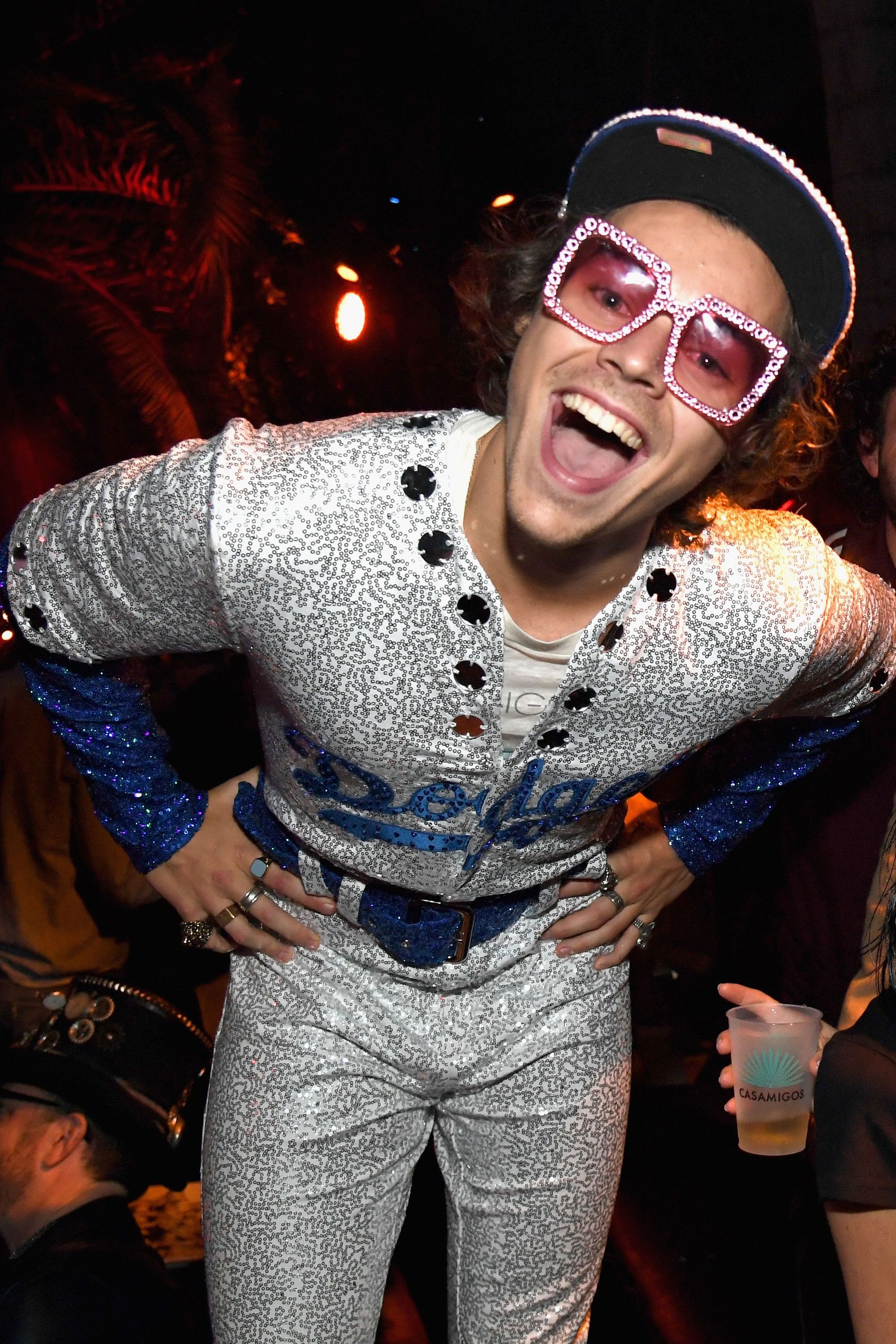 Photo: Getty
Kim Kardashian as Carole Baskin
Last year, Kim Kardashian channeled Carole Baskin's look from hit series Tiger King. Her costume was made of a leopard ensemble accessorised with a long blonde wig and flower crown. She even got her kids to dress up as tigers to complete the look.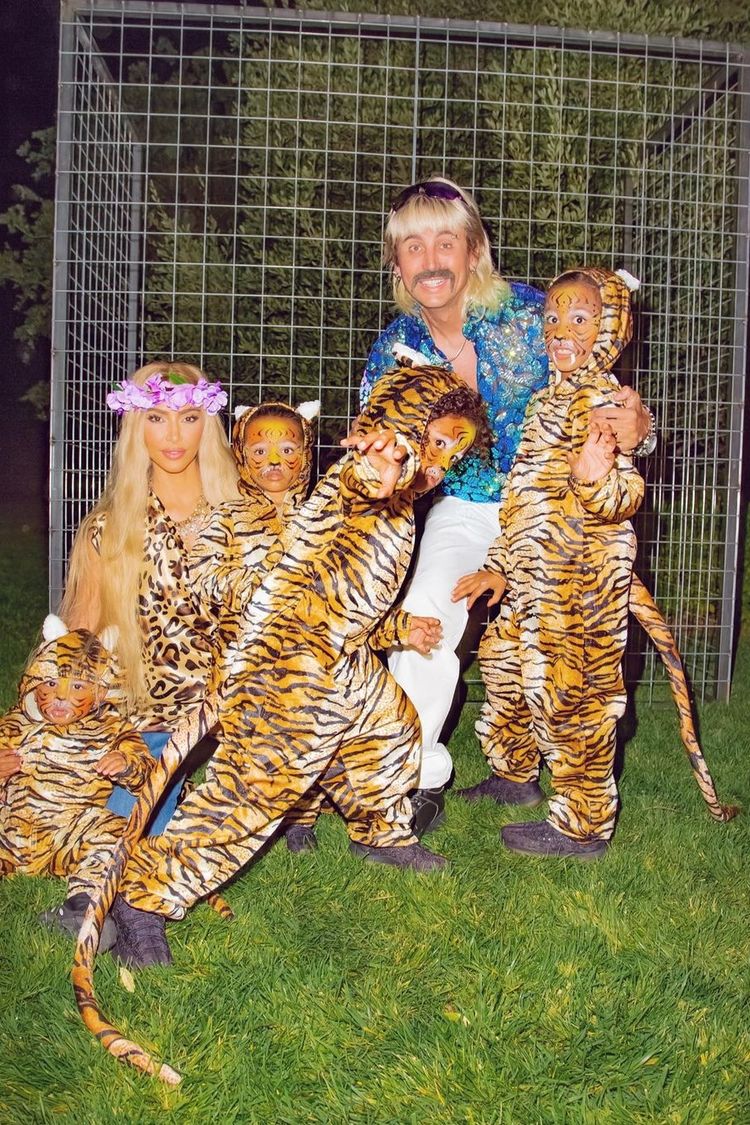 Photo: @kimkardashian
Ciara and her son as Cardi B and Offset
There's nothing better than matching Halloween costumes and Ciara took her duty seriously for last year's celebration. She dressed as Cardi B on the cover of her debut album Invasion of Privacy while her son sported Offset's outfit.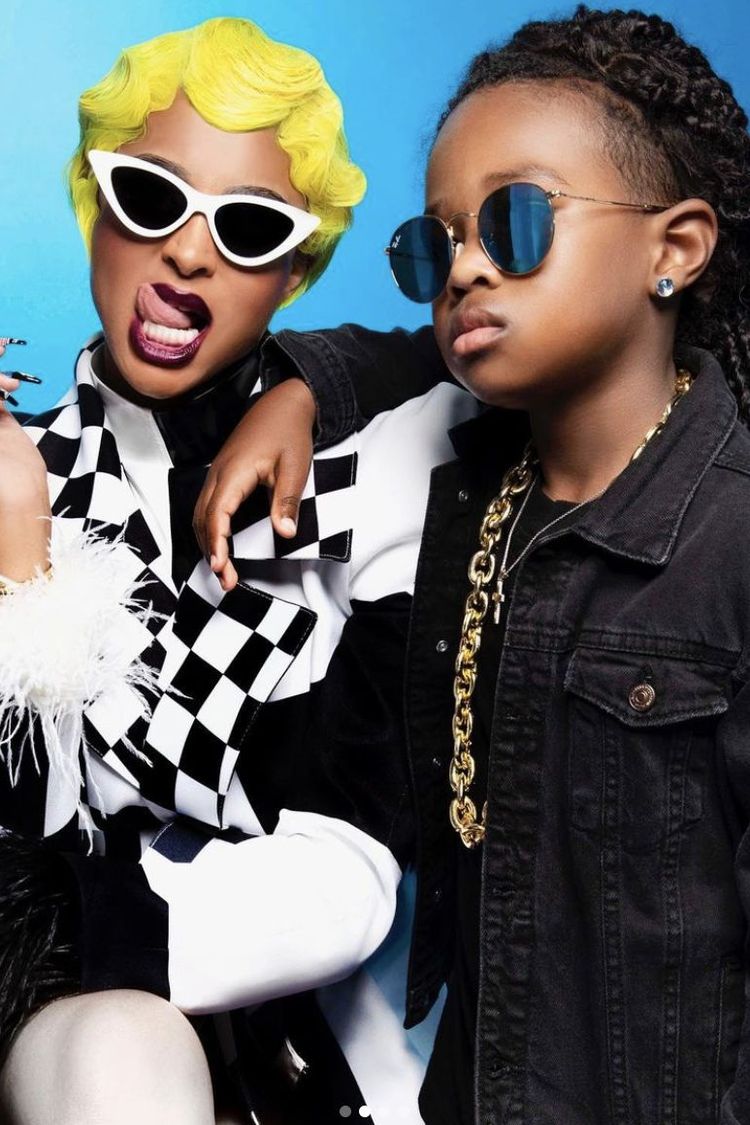 Photo: @ciara
Emily Ratajkowski as Demi Moore
Emily Ratajkowski took advantage of her first Halloween as an expecting mum by recreating Demi Moore's iconic pregnancy cover shoot for Vanity Fair back in 1991. From the short black hair to the statement earrings, everything was dead on.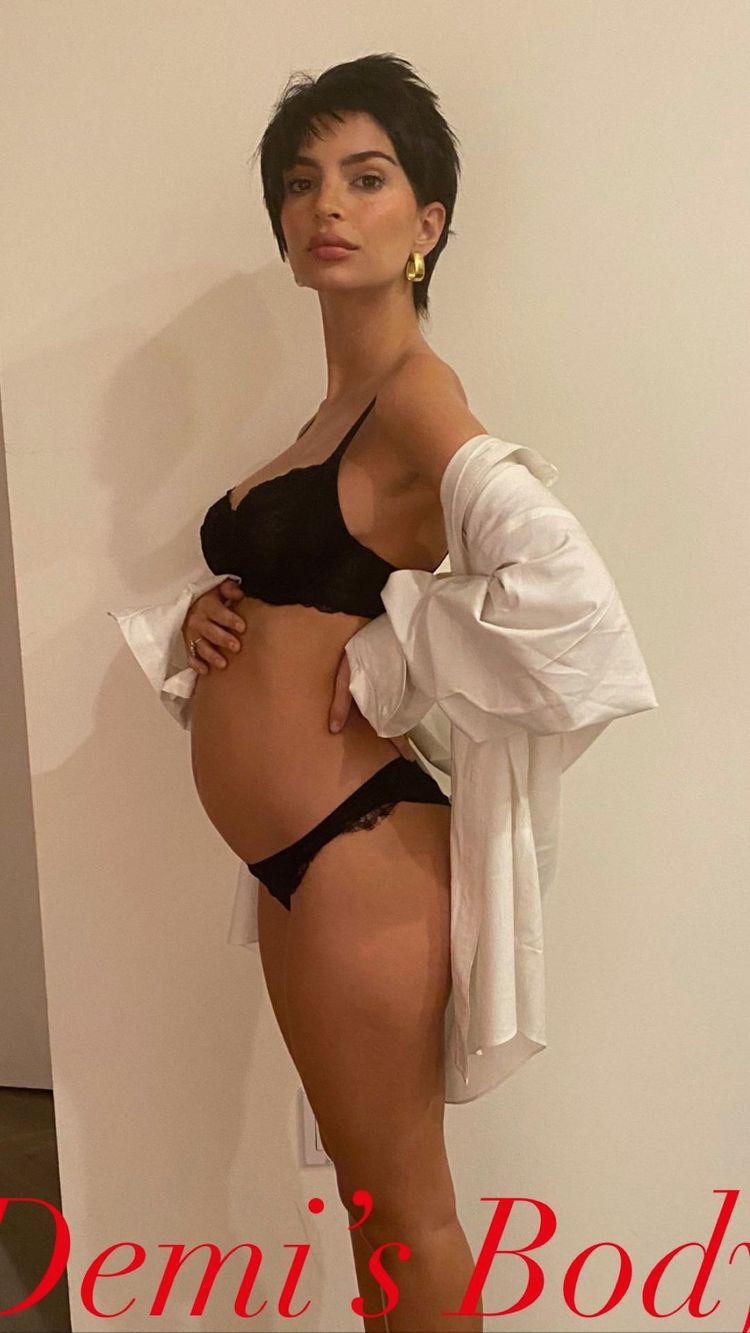 Photo: @emrata
Bella Hadid as a Roy Lichtenstein painting
Model Bella Hadid worked with make-up artist Sam Visser to create her 2020 Halloween costume. Together they recreated one of Roy Lichtenstein's paintings for which she sported a bright blue wig and matching eye contacts.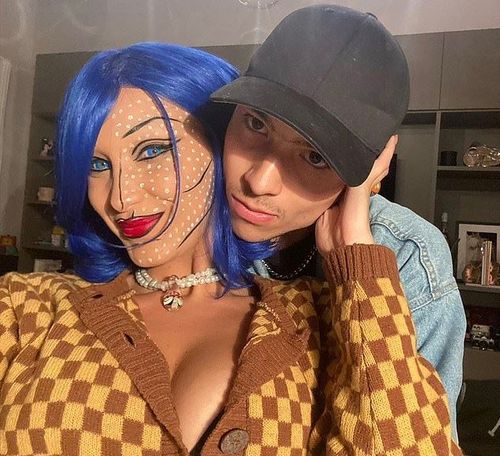 Photo: @bellahadid
Heidi Klum as Jessica Rabbit
Heidi Klum, went all-in for her 2015 Halloween costume is an understatement - she went through a complete transformation to embody the iconic cartoon's sex symbol, reshaping her entire face and body for the occasion.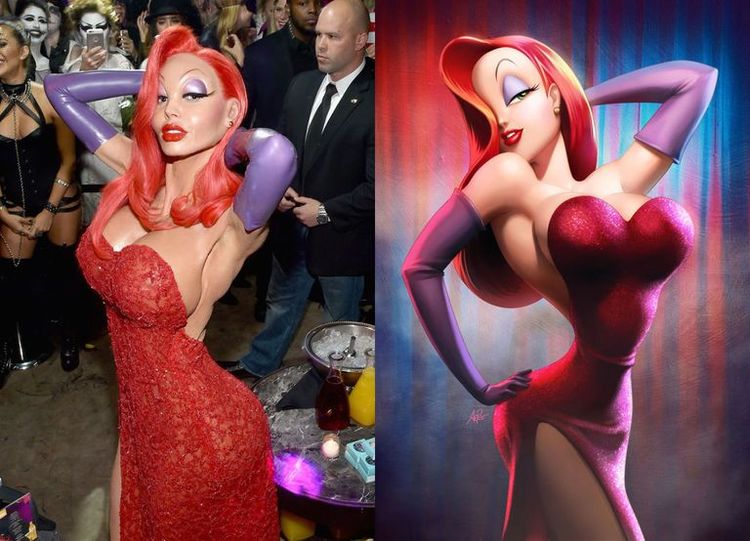 Photo: Getty
Ciara as Black Panther's Nakia
Black Panther's Nakia has surely inspired many costumes over the last few years, and Ciara's take on it was striking. She opted for a red velvet bodysuit with a shiny silver bodice on top, paired with thigh-high lace-up boots.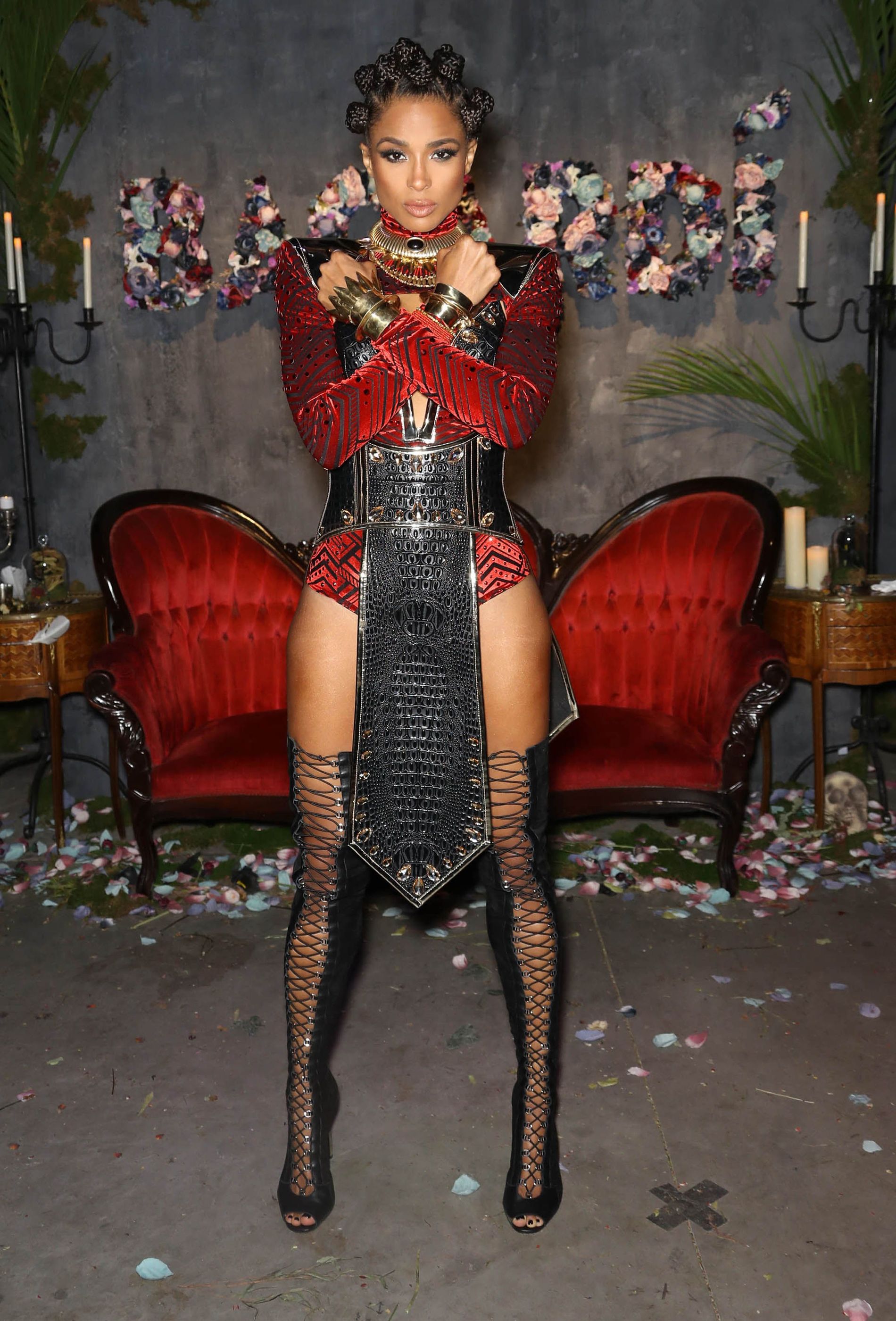 Photo: Getty
Adele as The Mask
Adele went incognito to Halloween 2016 - she dressed as Jim Carrey's 1994 character in The Mask. The suit, polka-dot tie and hat made her completely unrecognisable.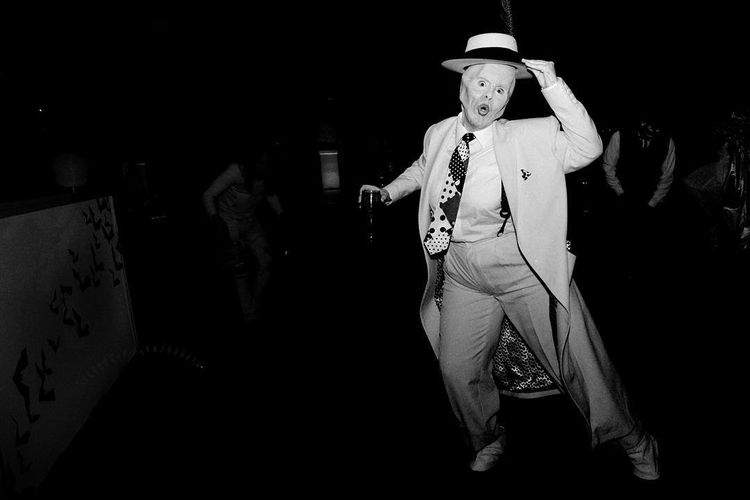 Photo: @adele
Heidi Klum as The Visible Woman
We can always count on model Heidi Klum to nail a striking Halloween costume. She transformed into The Visible Women back in 2011, wearing a bodysuit painted with muscles, veins and tendons that made it look truer than life.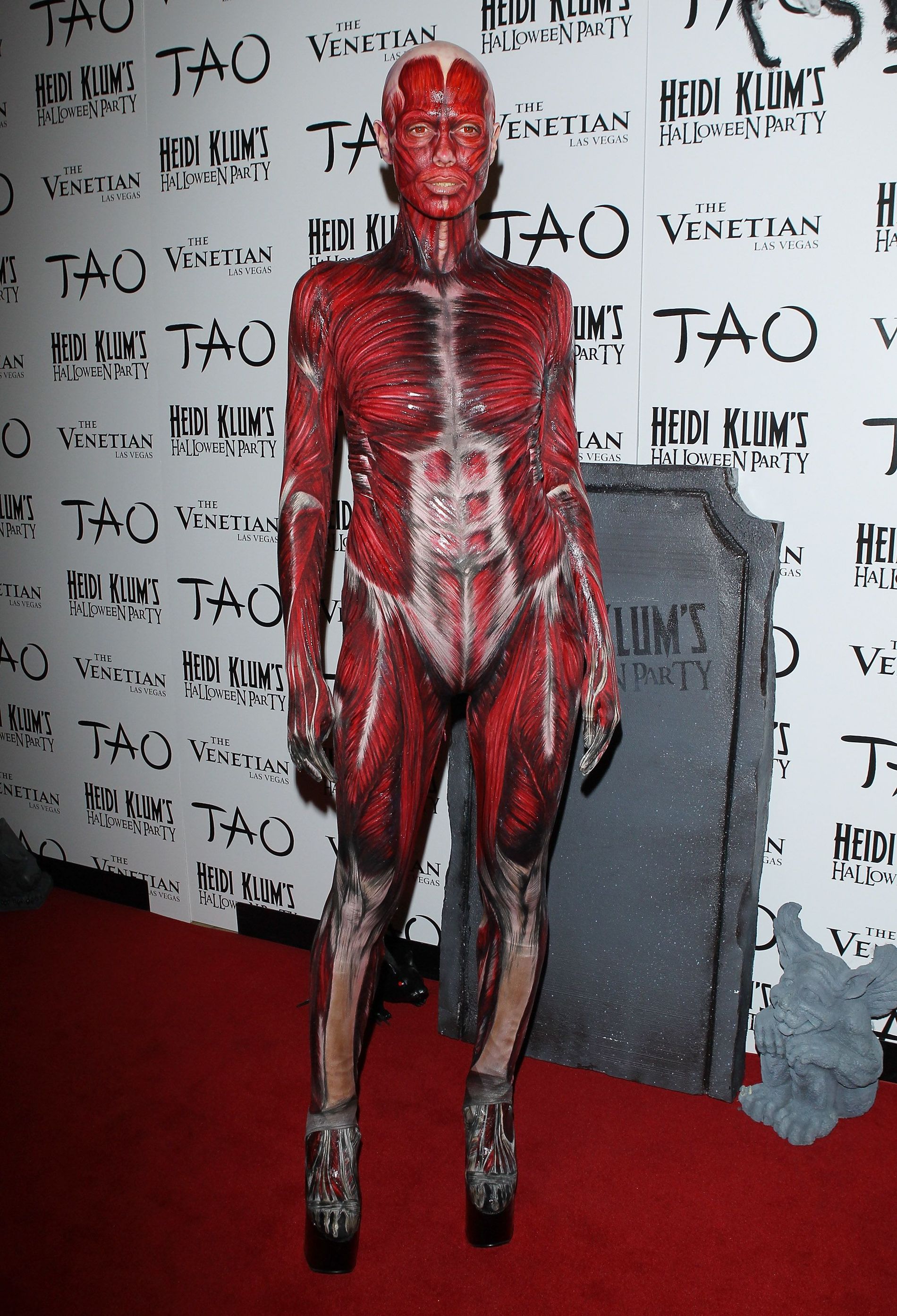 Photo: Getty
Zac Posen as Willy Wonka
Designer Zac Posen exceeded any Halloween costume expectations in 2018 when he dressed as Willy Wonka - he took inspiration from the 1971's Willie Wonka and the Chocolate Factory film.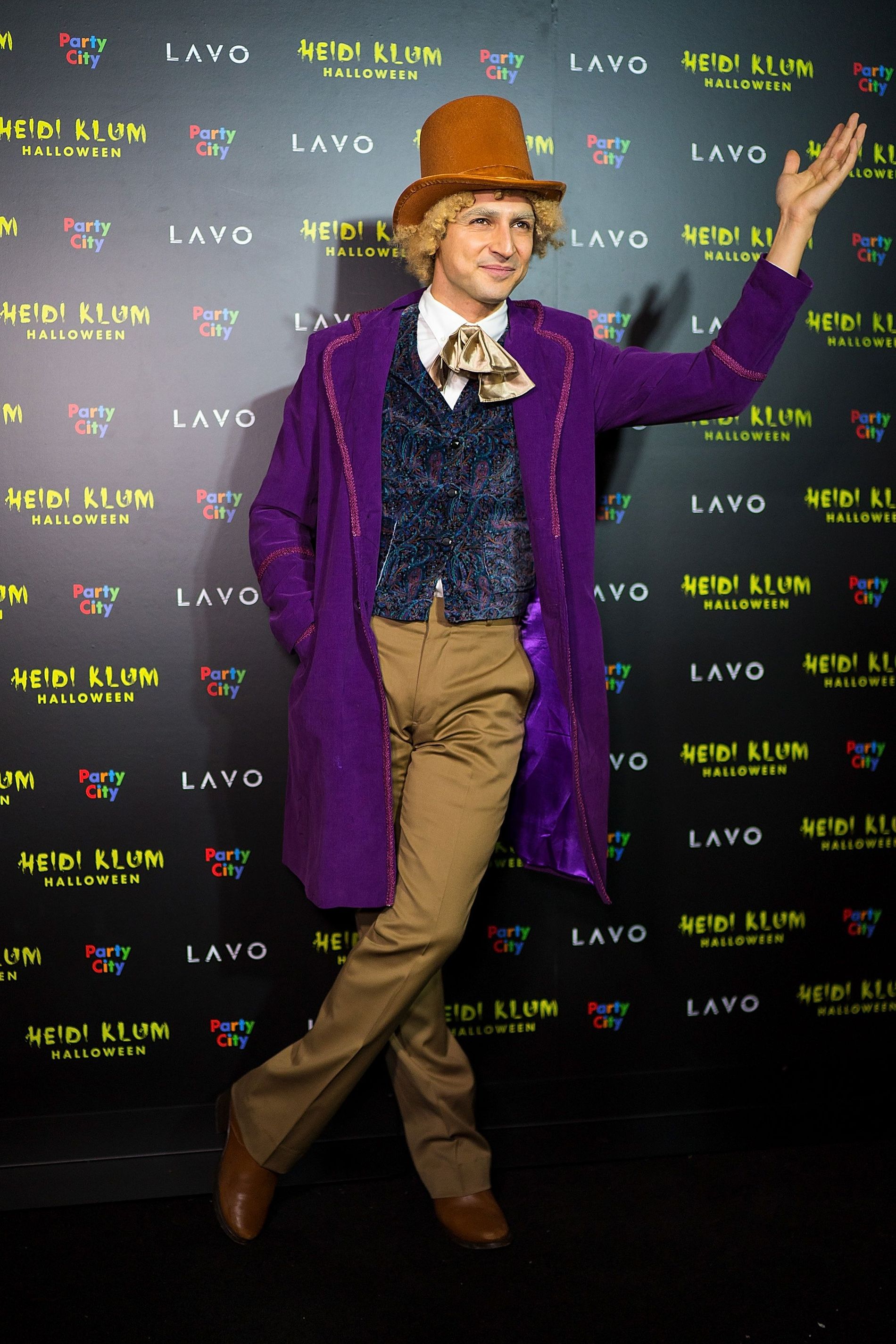 Photo: Getty
Cardi B as Cruella de Vil
Cardi B didn't miss on a single detail of Cruella de Vil's black-and-white attire, from the Dalmatian and oversized stole to the bright red gloves and bicolour hair.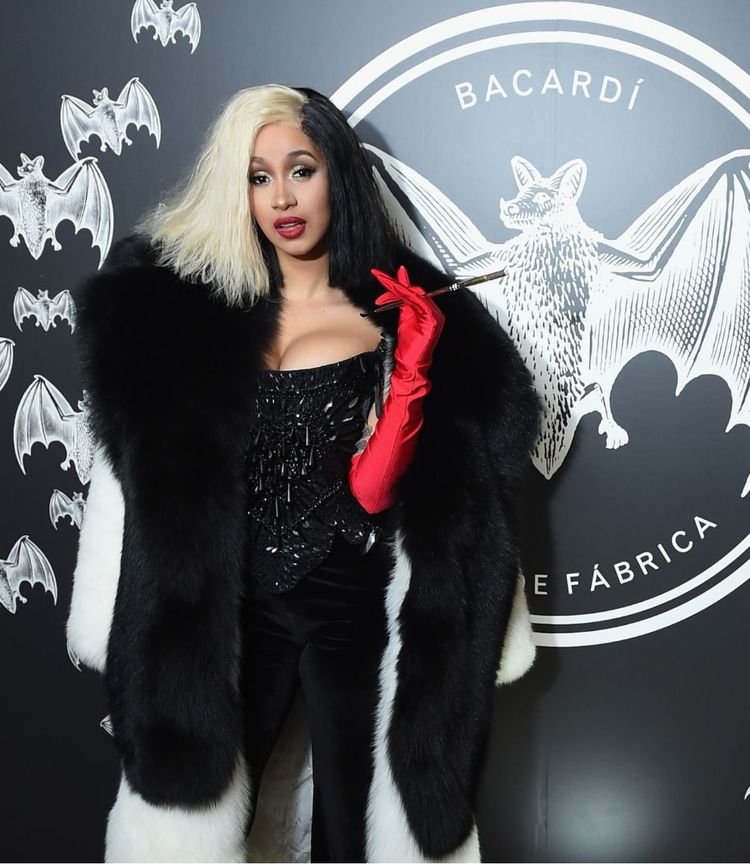 Photo: Getty
Gigi Hadid as Sandy from Grease
Grease never ceases to inspire the fashion industry and Gigi Hadid's 2015 Halloween costume is case in point. She sported Sandy's blonde curls and belted black ensemble.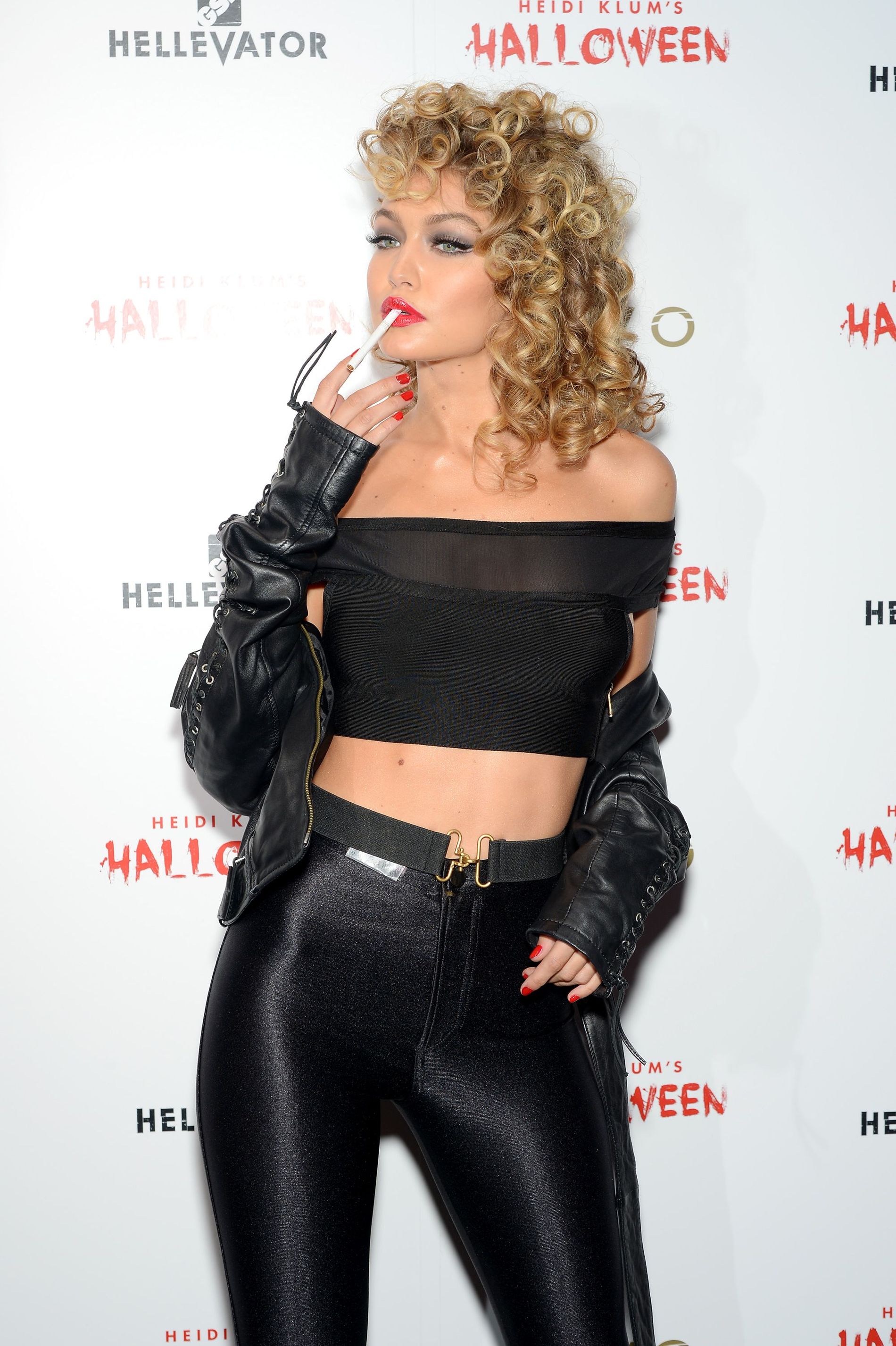 Photo: Getty
Winnie Harlow as RuPaul
Winnie Harlow chose a patent red corset and matching over-the-knee boots to put together her RuPaul costume - a pristine imitation of the drag queen's legendary style.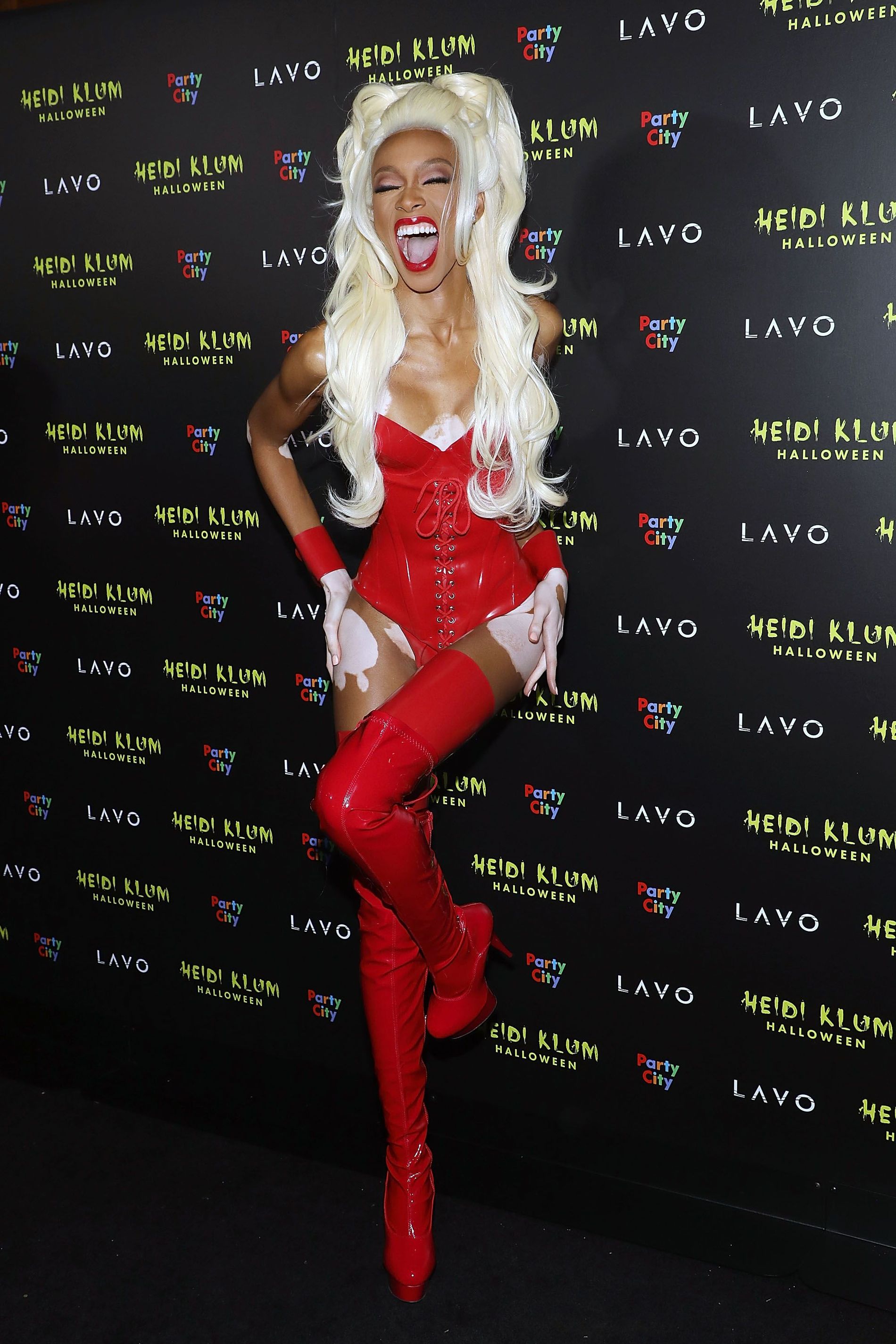 Photo: Getty
Emily Ratajkowski as Marge Simpson
Spotting any differences between Marge Simpson and Emily Ratajkowski's costume is a feat - there are none. The red necklace, blue hair and yellow skin made her Halloween attire foolproof.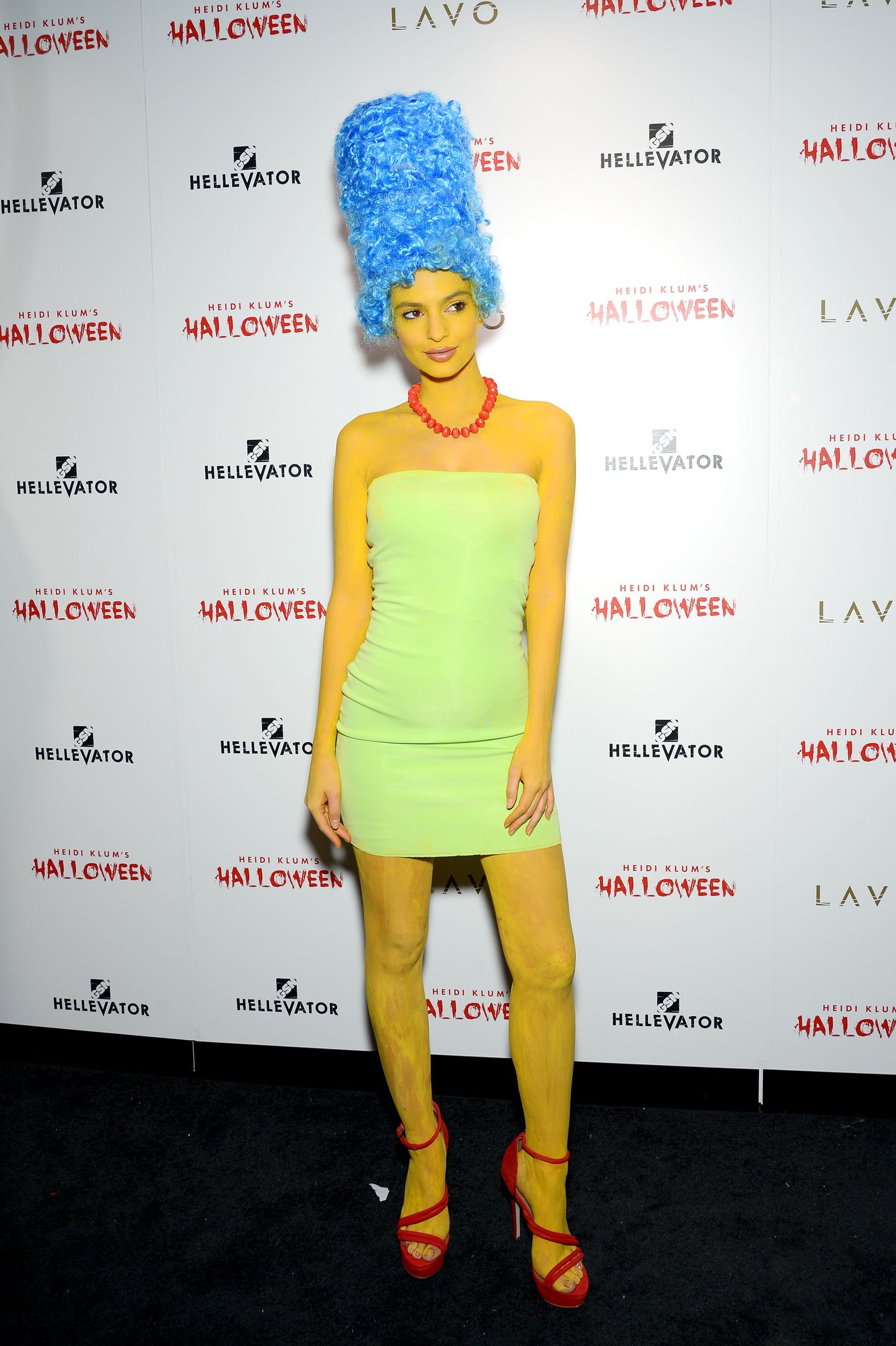 Photo: Getty
Beyoncé as Barbie
Vintage Barbie was Beyoncé's costume of choice in 2016. The doll's key style items were all part of the look, from her figure-shaping bodysuit to her cat-eye sunglasses.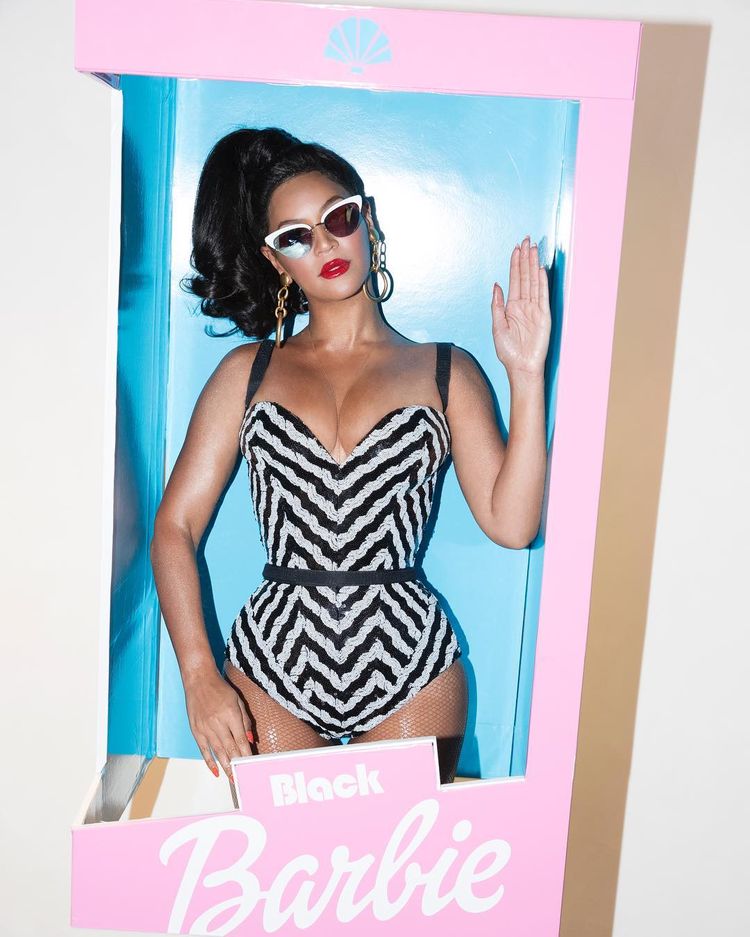 Photo: @beyonce
Kendall Jenner as Pamela Anderson in Barb Wire
Kendall Jenner did a flawless interpretation of Pamela Anderson in Barb Wire - she took on the actress' leather attire, long gloves and puffed-up blond hair.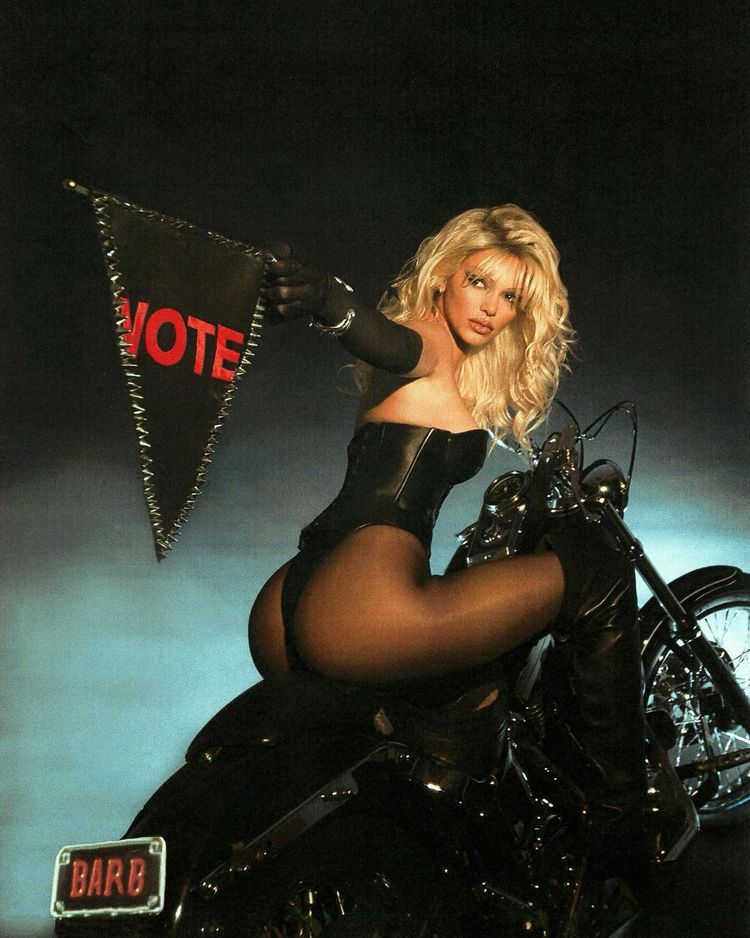 Photo: @kendalljenner
Halima Aden as Maleficent
Any Maleficent costume surely packs a punch, but Halima Aden's was immaculate. She donned an oversized feathered cape and gold-trimmed horns for 2019's Halloween.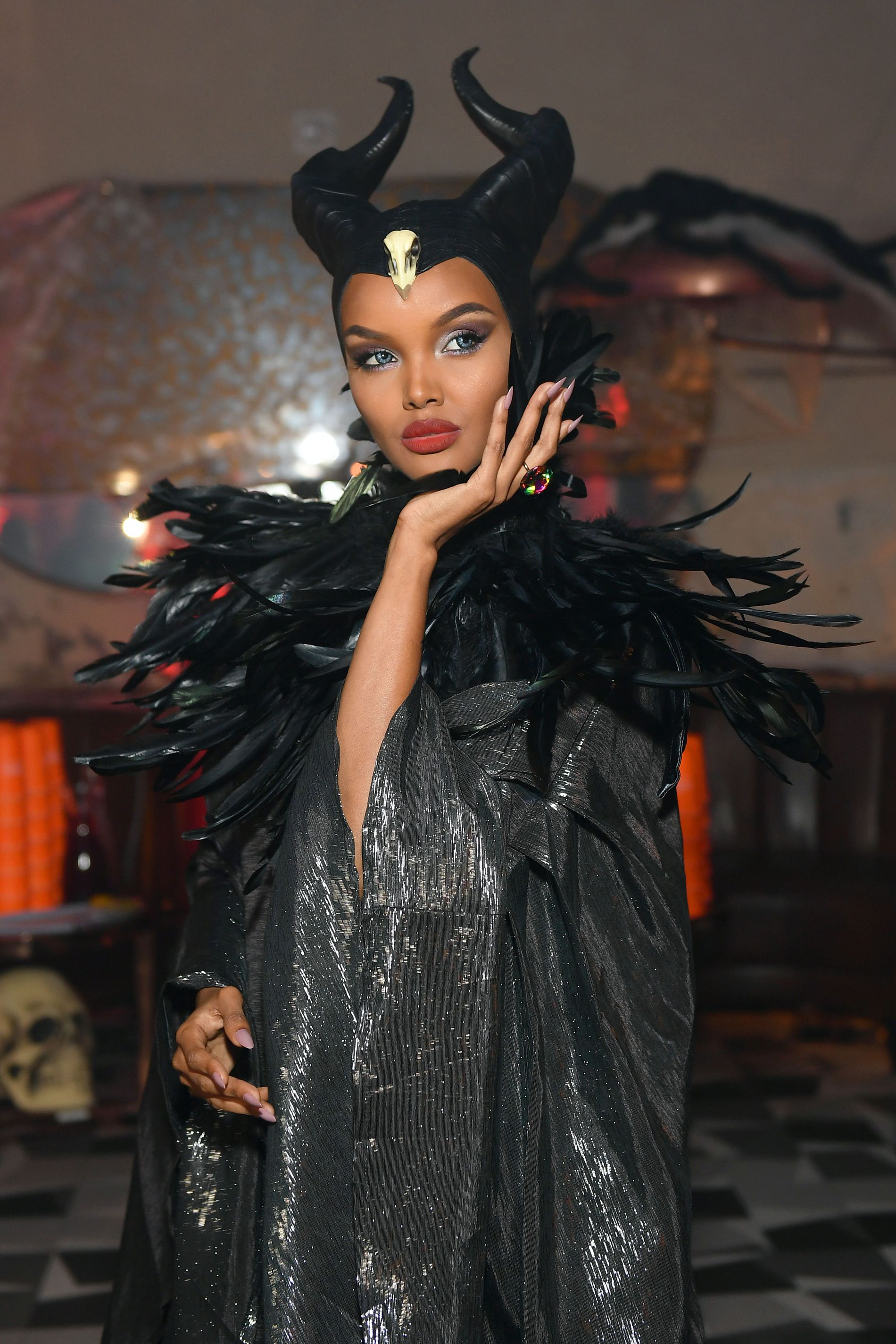 Photo: Getty