These are the top hair and makeup trends that had the perfect amount of je ne sais quoi
As one slowly starts planning for party season, you can always count on Paris Fashion Week for beauty inspiration. From Undercover's painterly eye-shadow which wouldn't look out of place in the Musée d'Orsay, to the ultra-wearable gloss spotted at Giambattista Valli, here we picked the top three beauty moments that we just can't stop thinking about from Paris Fashion Week and that you should start obsessing over as well:
Exaggerated Eyeliner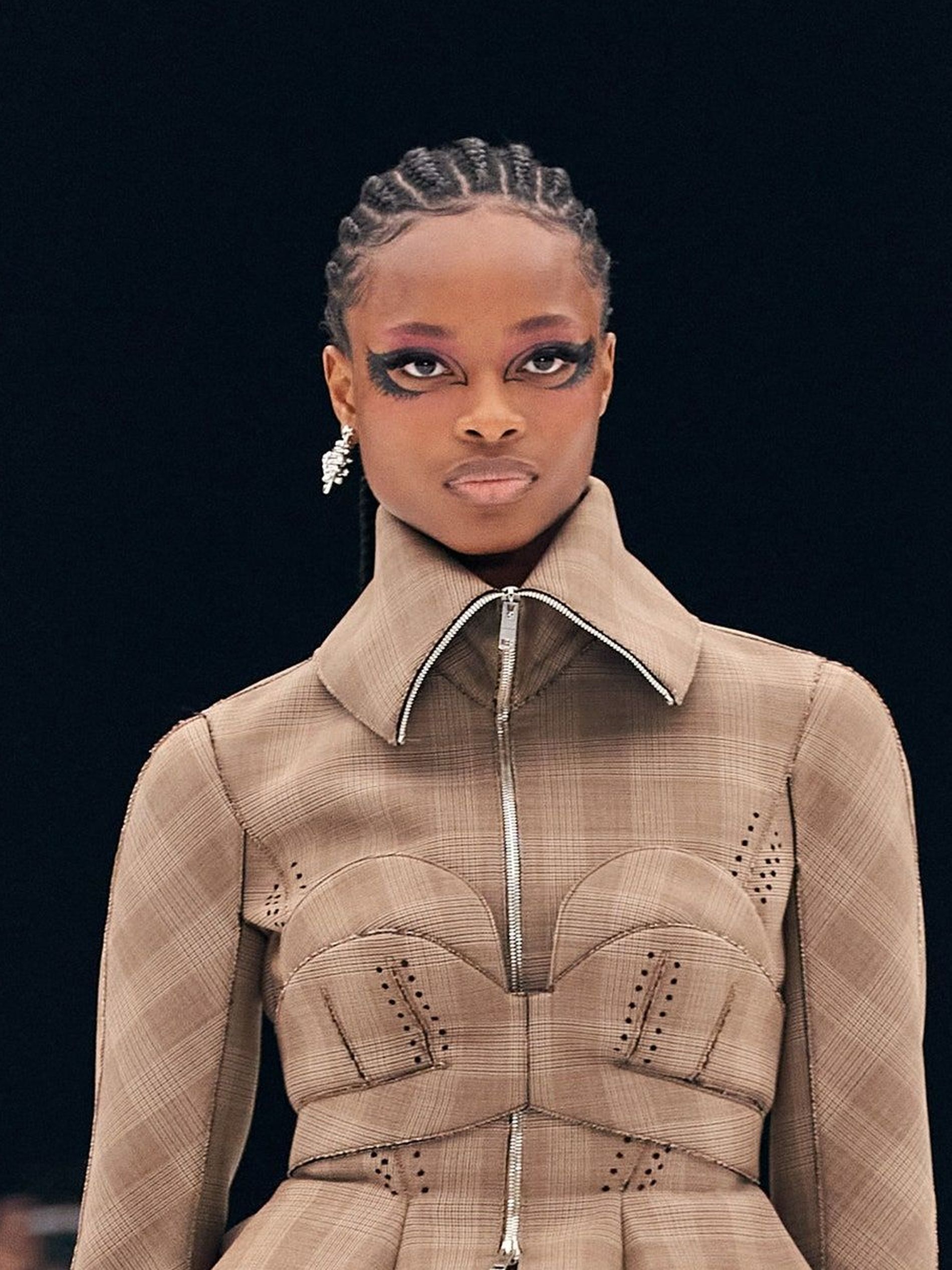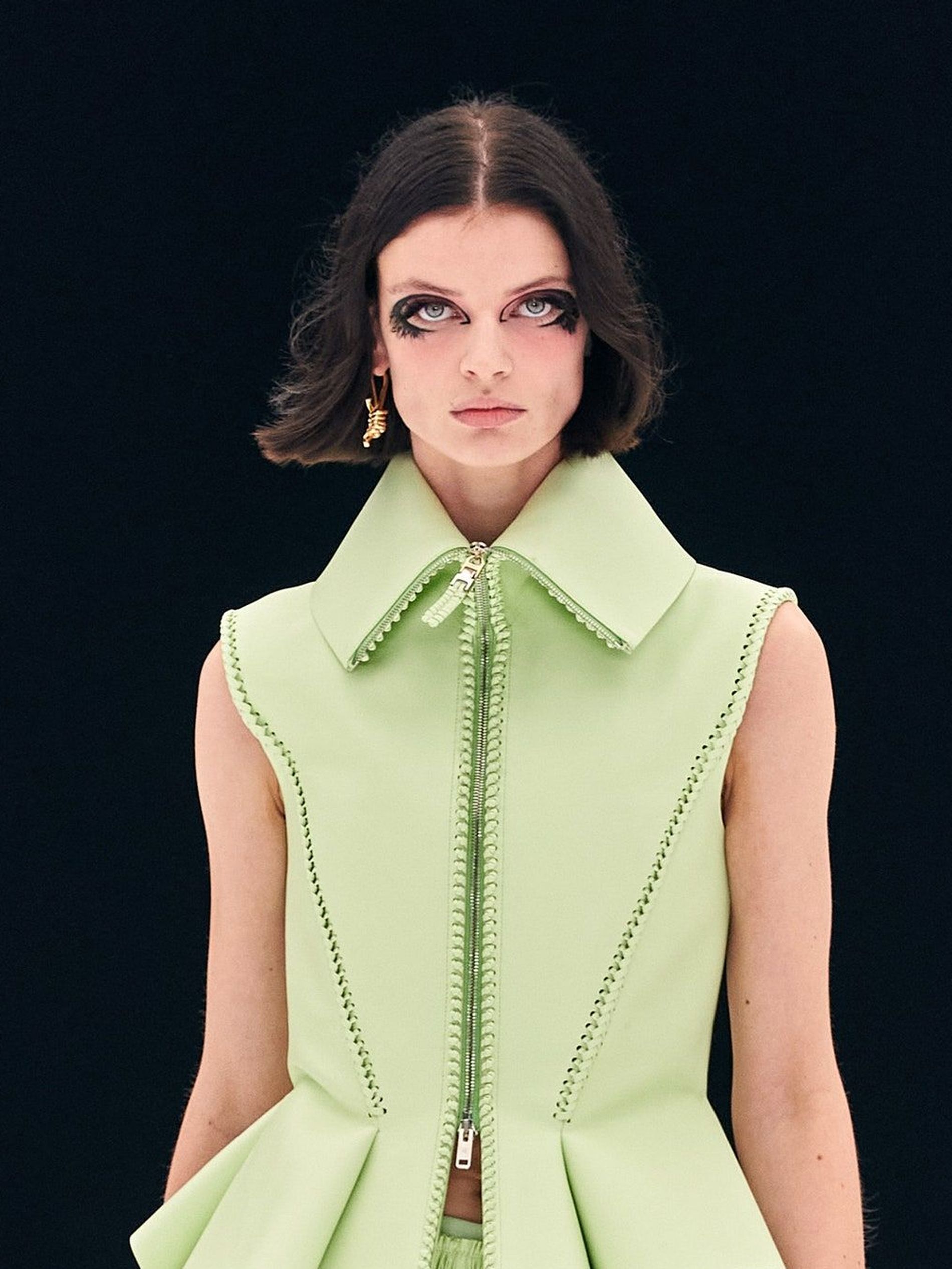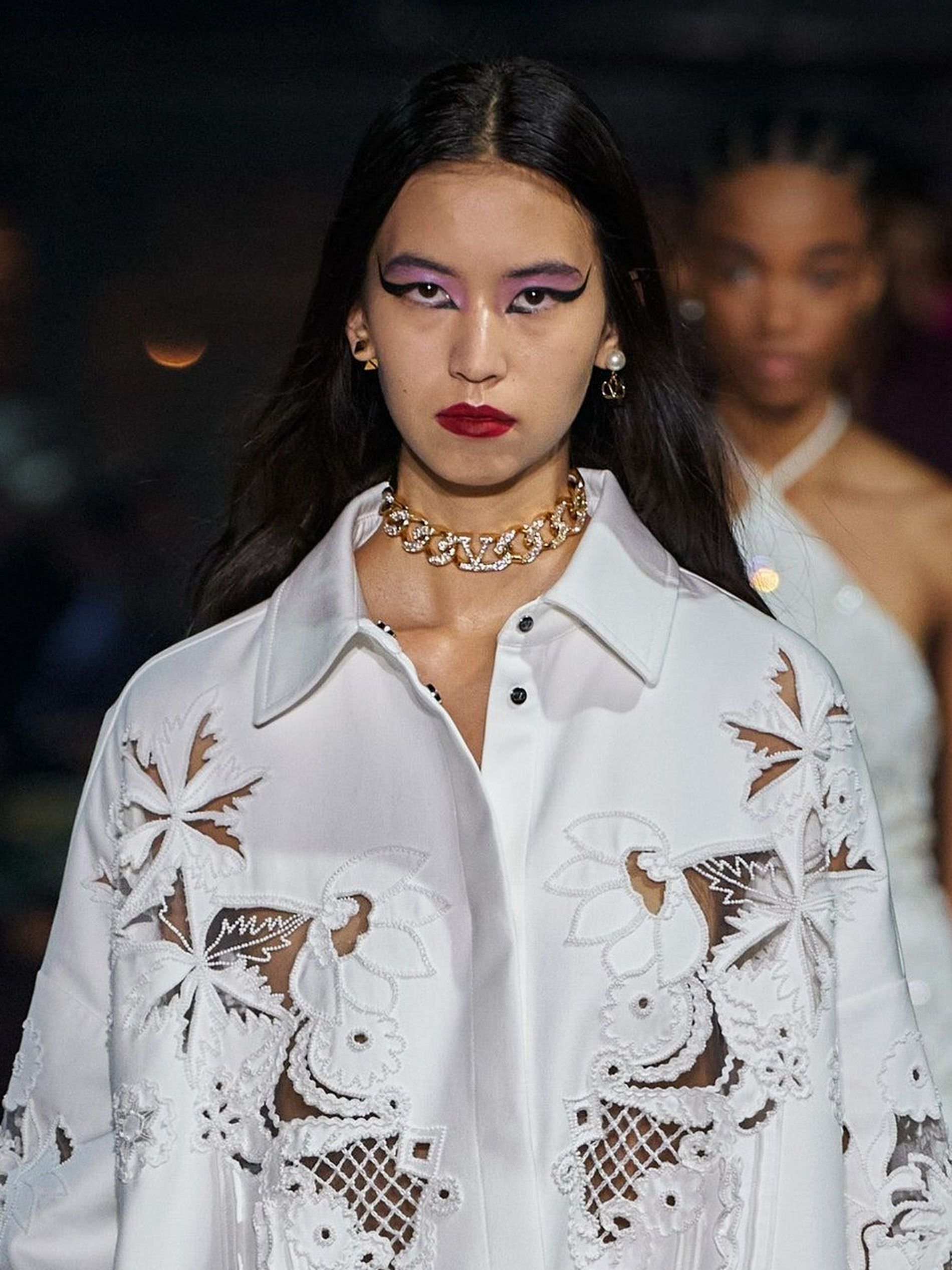 Both Valentino and Givenchy delivered this fashion week when it came to breaking the rules and going overboard with what is expected from eyeliner on the runway. Think applying the old theatrical concept of overdoing one's makeup in order to make sure its seen even in the back seats and apply it to a traditional winged eyeliner that suddenly had a growth burst and to a graphic application that is quite reminiscent of Trixie Mattel's reiteration of what the human eye looks like.
Glossy Lips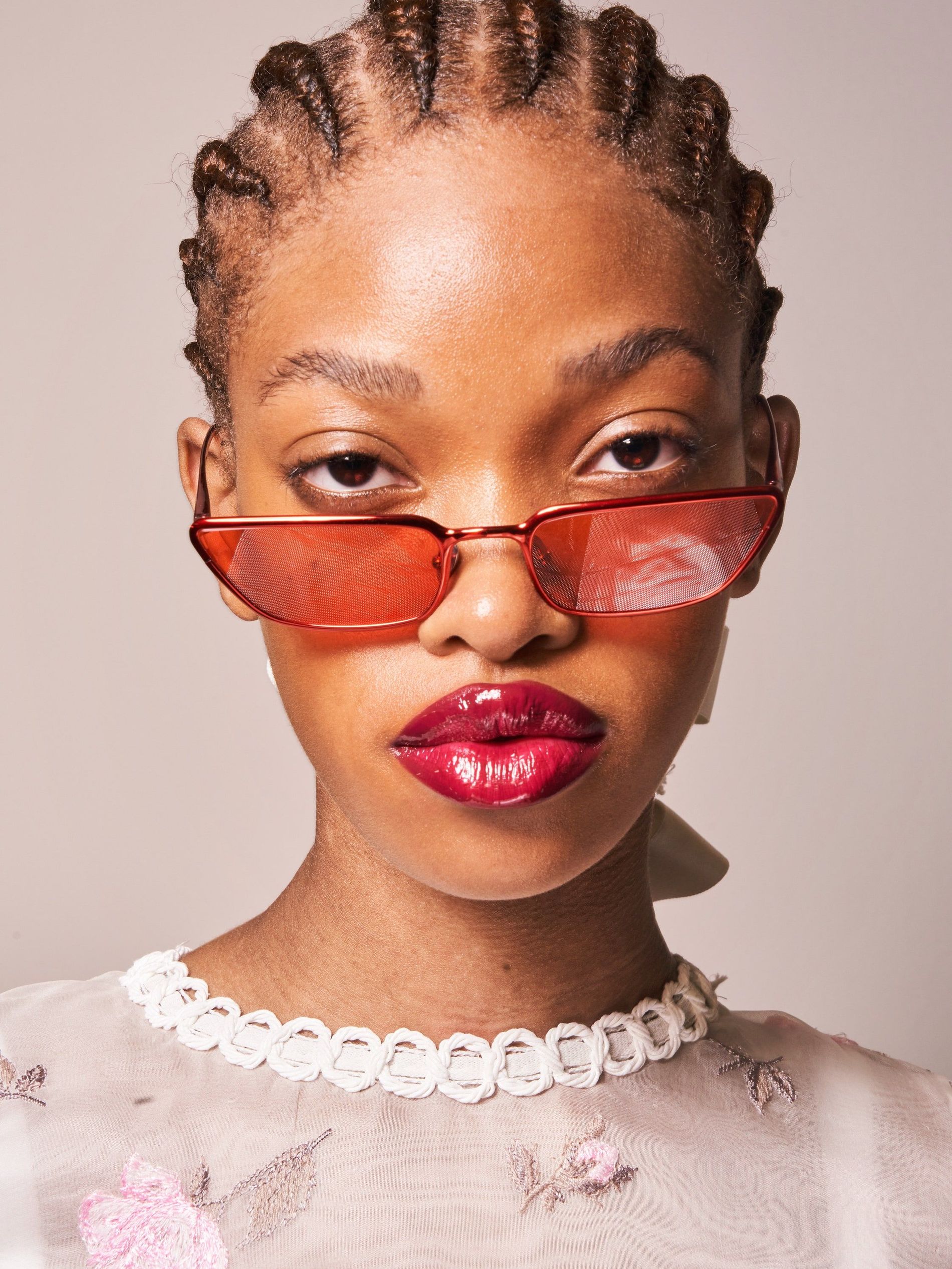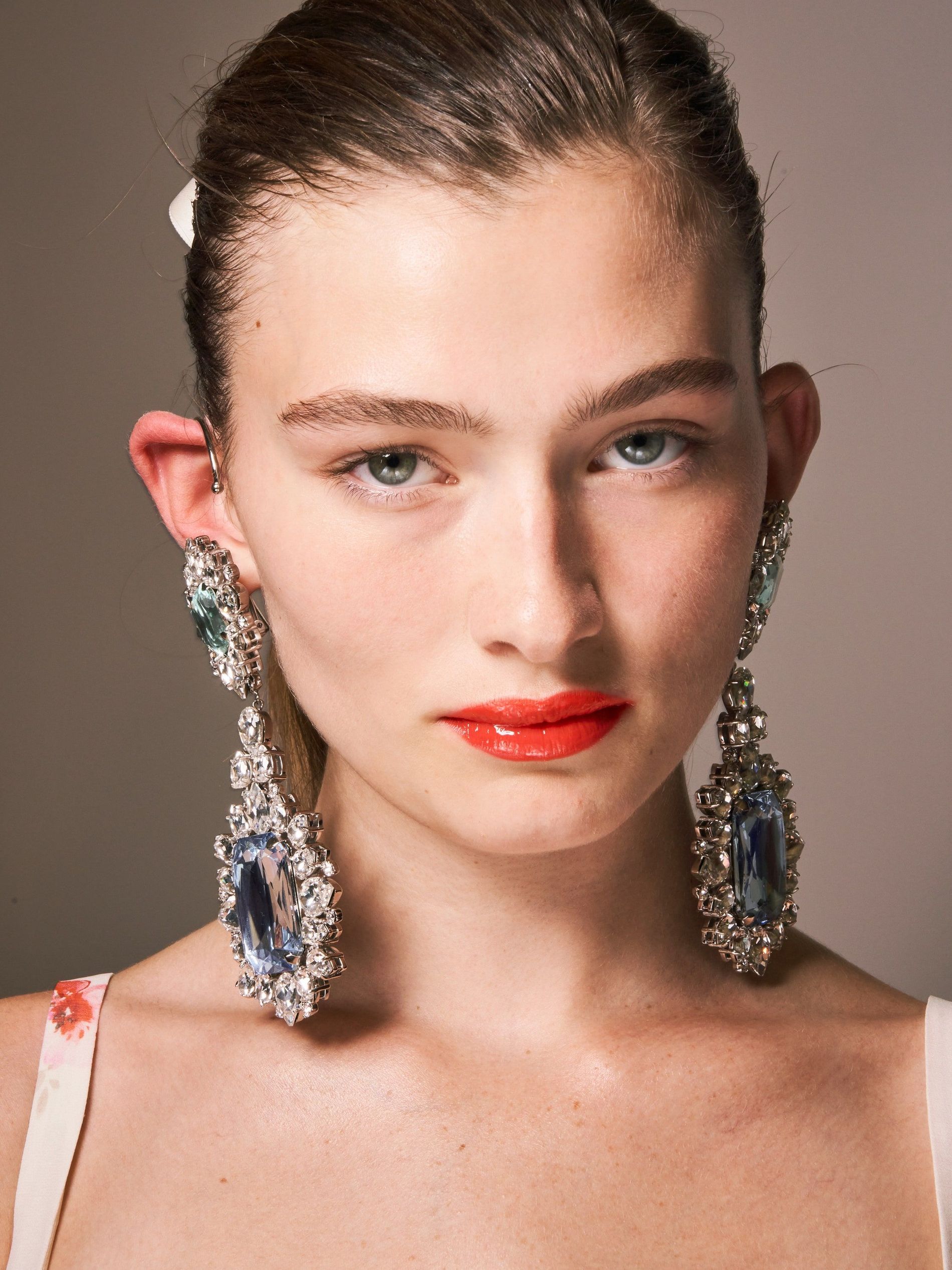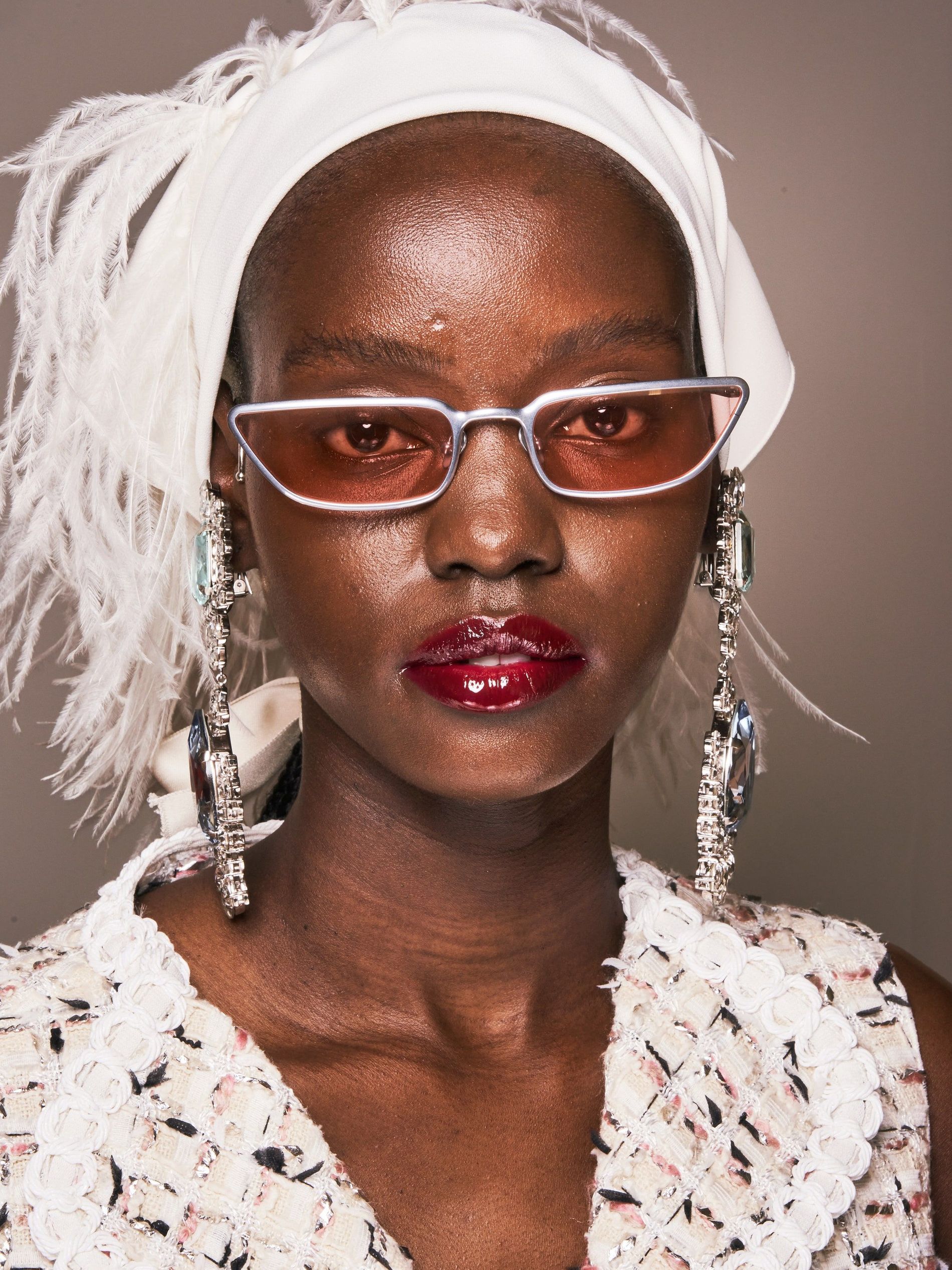 Nothing beats a good glossed up lip, nothing — not even the fact that sometimes your hair might get caught in it or that you'll leave a mark on any mug your lips come in contact with, it's part of the sacrifice for the bigger, greater, good that is to have your pout moisturised and plump, just like Giambattista Valli's muses walking down the runway. In a plethora of berry-toned colours and proving that just a pair of sunnies and a good glossy lip is enough to tie a look together, we know what we'll be sporting this following season everyday to the office.
Second-day Hair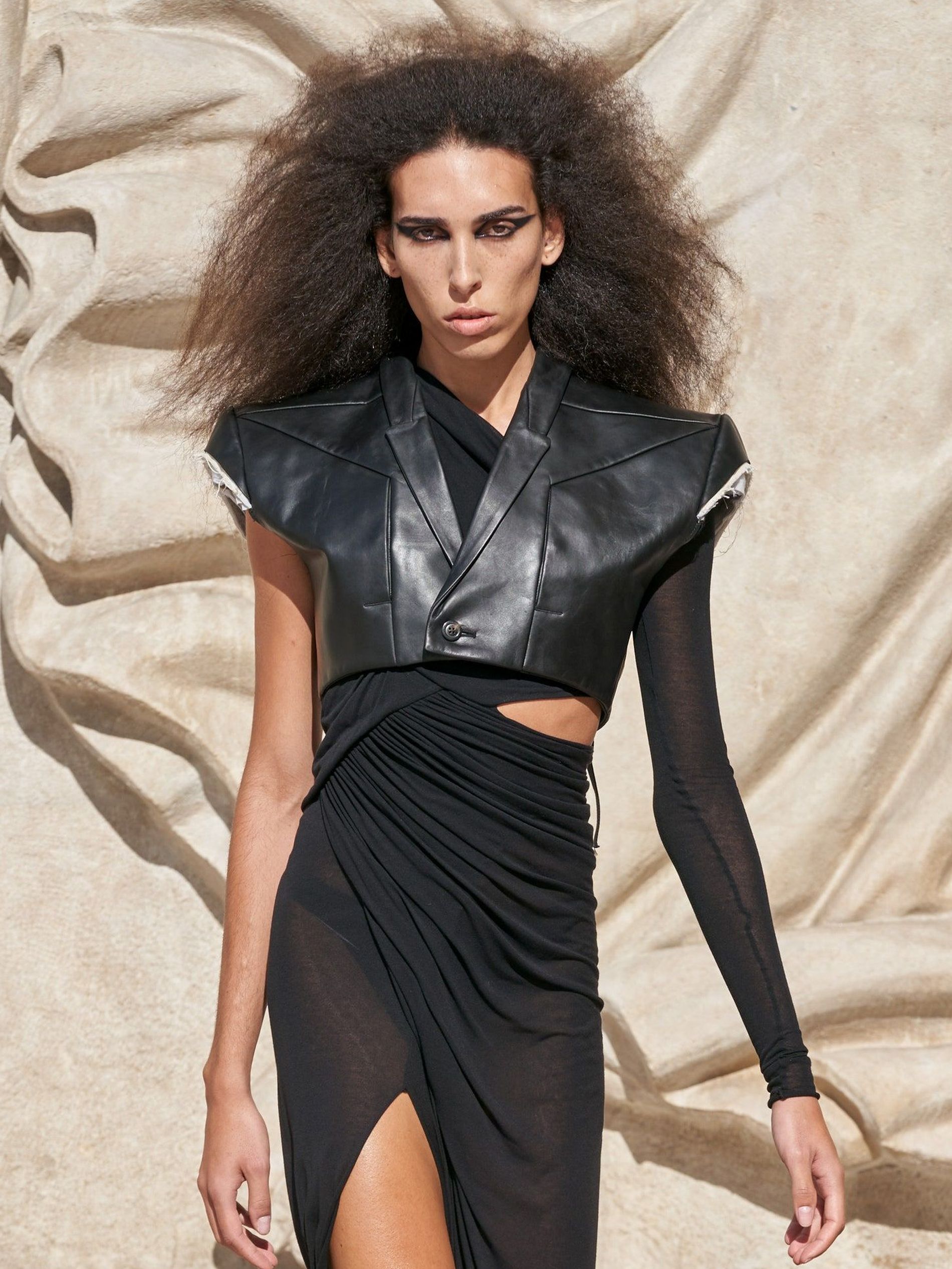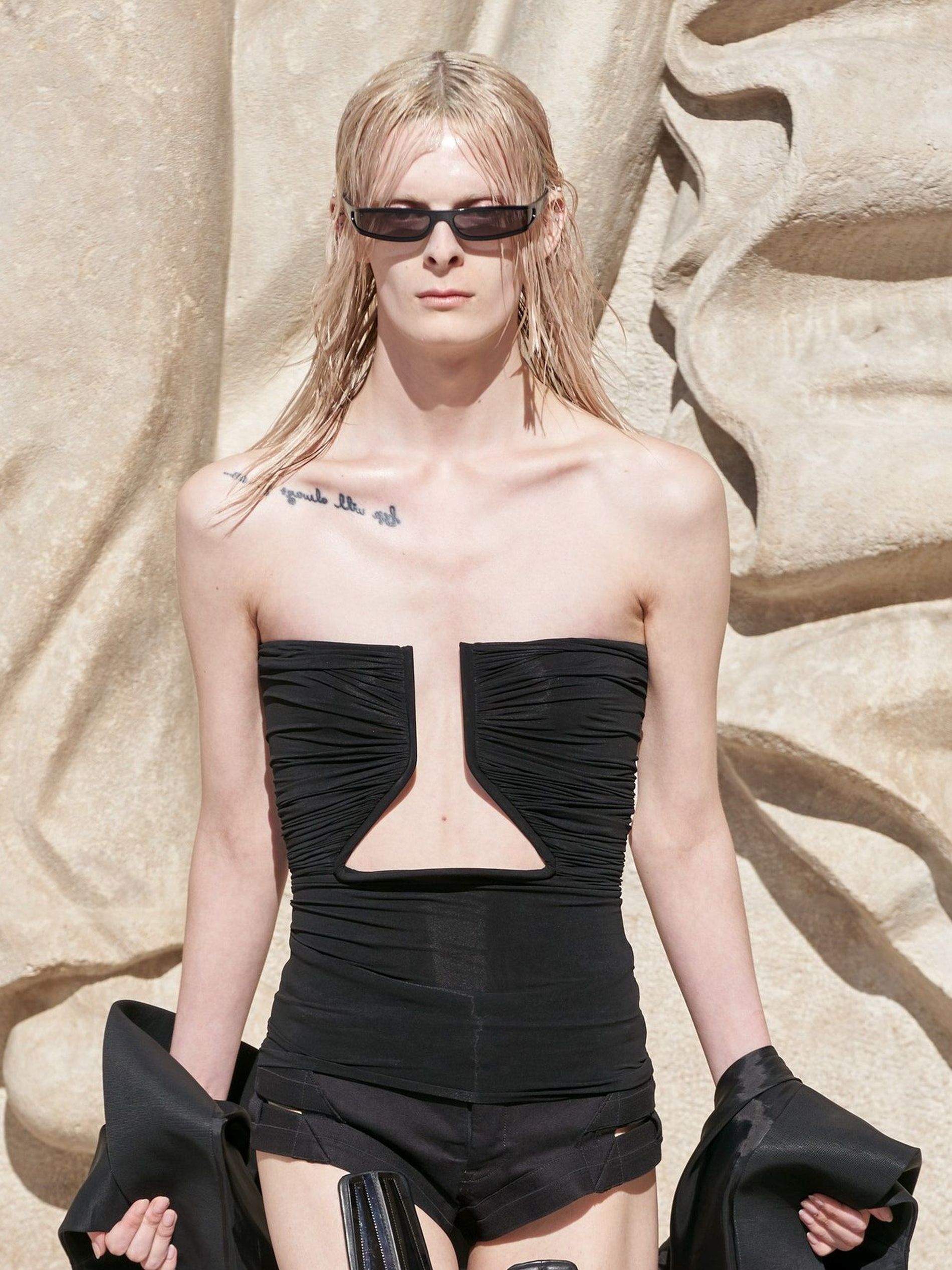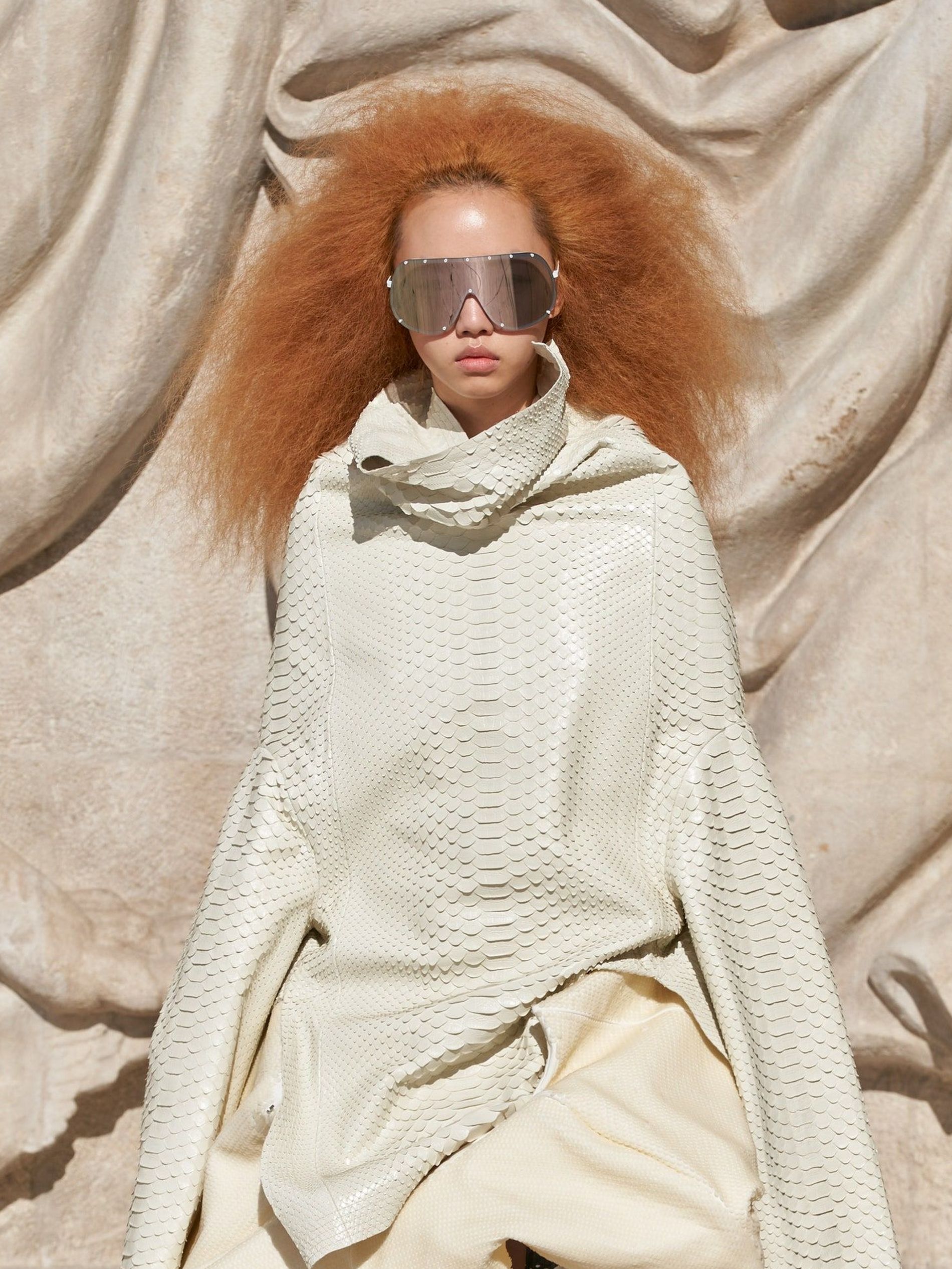 We say second-day hair, but truth be told we mean more like tenth-day hair. For this season, Rick Owens — who is widely known for his out-of-the-box presentations, came through with what couldn't be more reminiscent of what our hair looked like during the first months of quarantine. Either you go frizzy — to the point where each morning your hair seems to have grown bigger than the day before — or greasy — reaching that state when someone asks you, "what hair mask are you wearing?" when it's just "a blend of natural produced oils" — his presentation was an ode to quarantine hair and proved that skipping a day or two in our washing schedule is still considered avant garde fashion.
Watercolour applications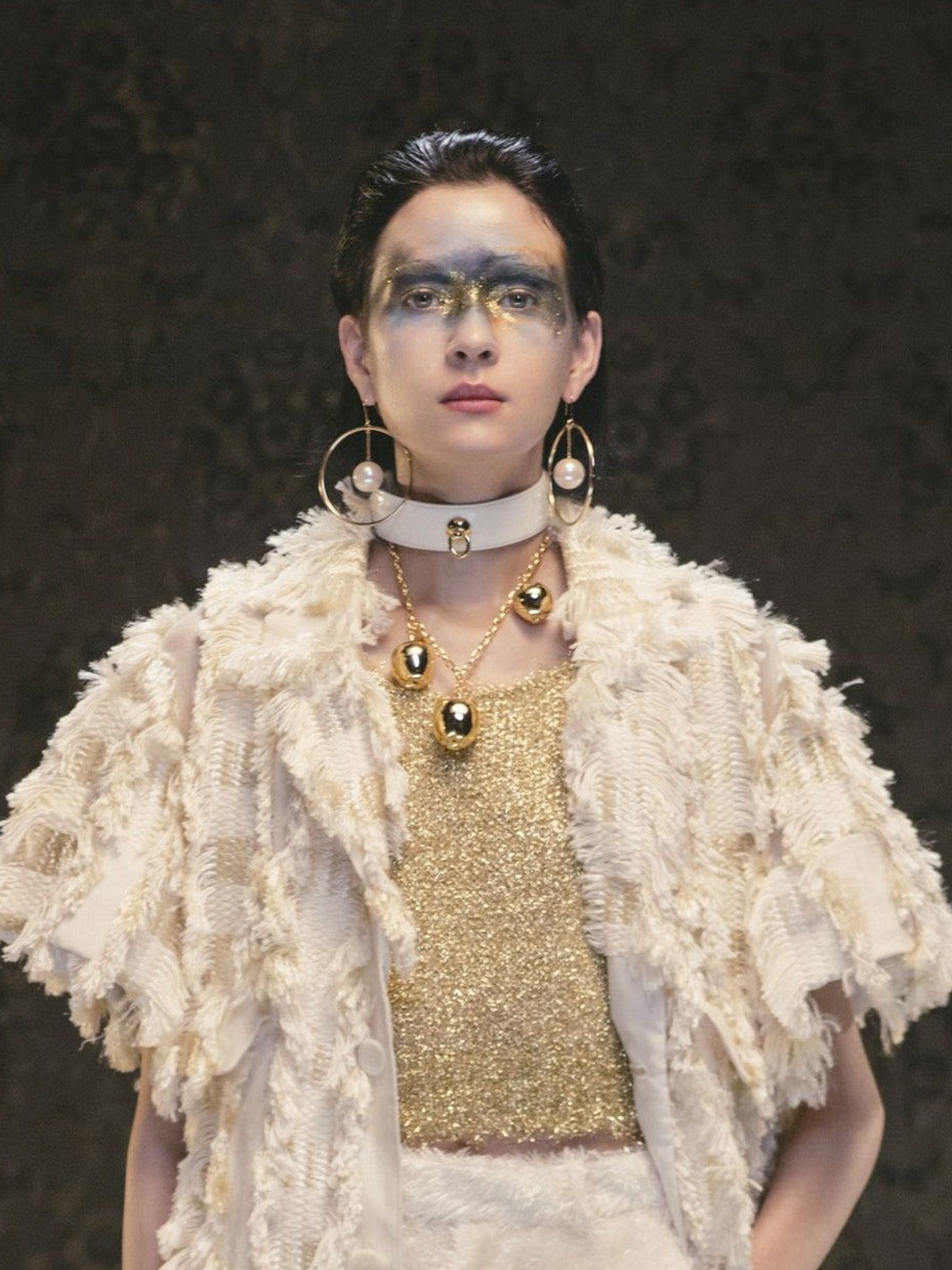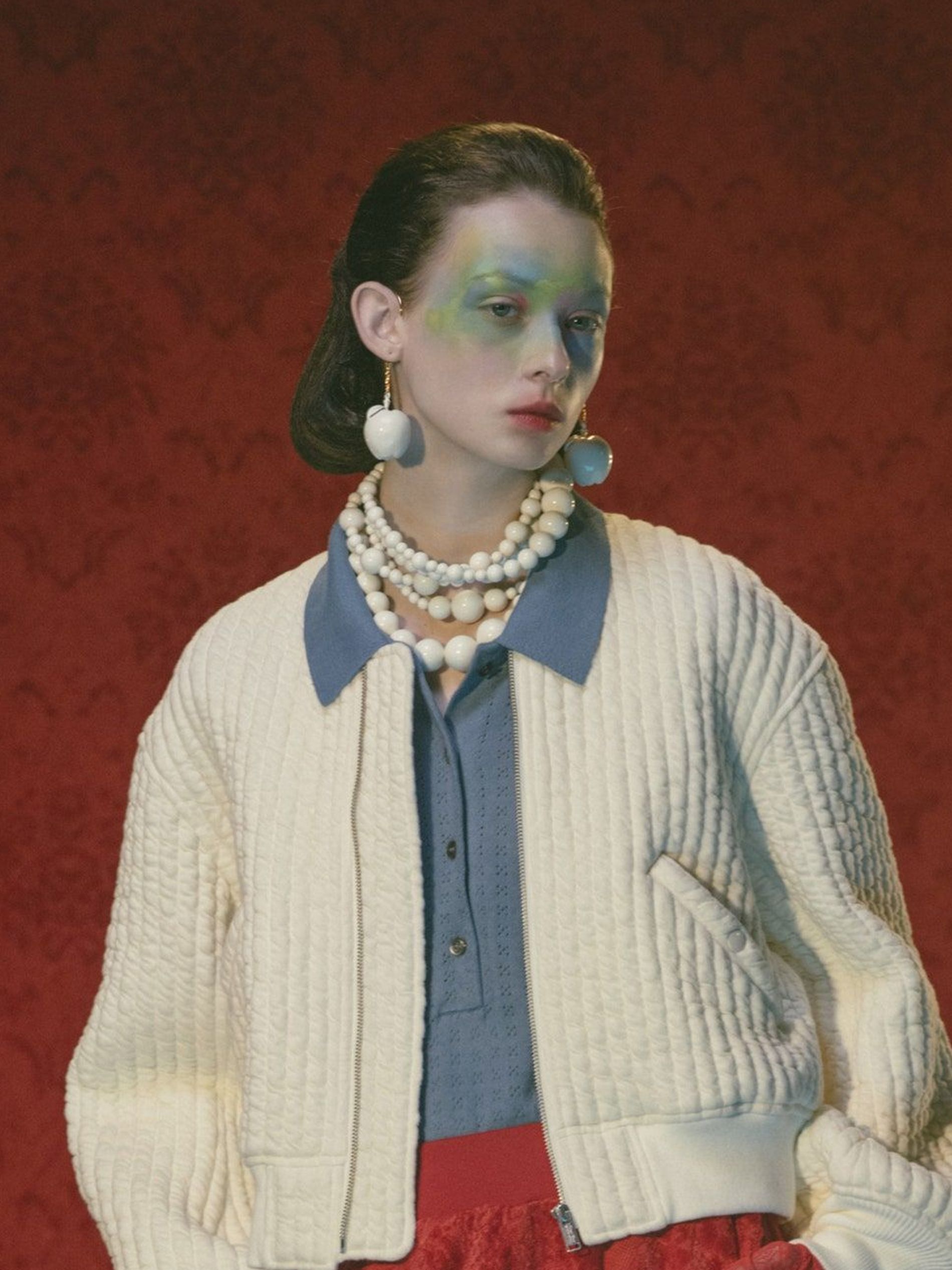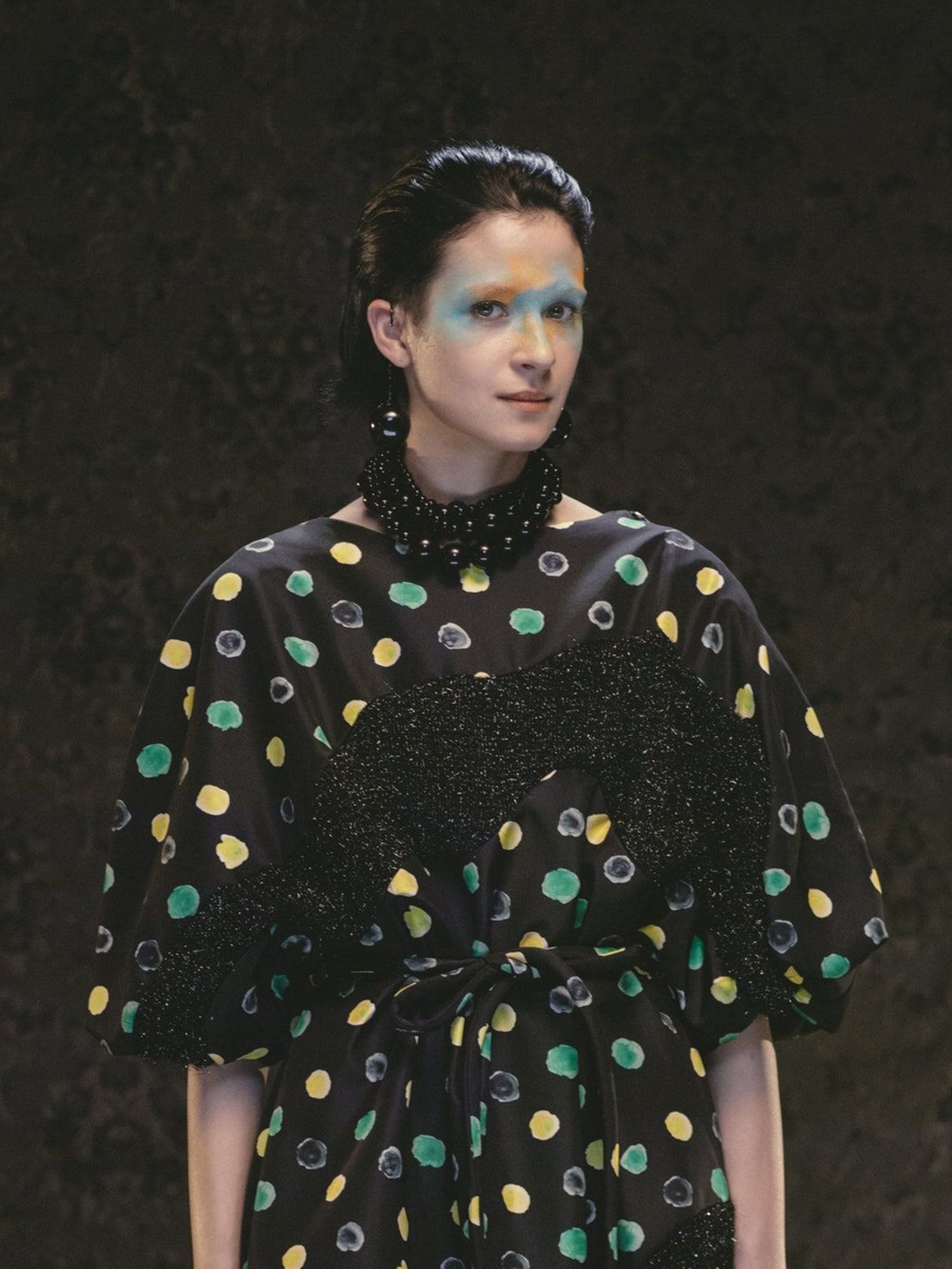 Finally, as a fun and different application, Undercover presented their models with eye looks that were as colourful as their garments and that were not constricted to the traditionally designed eyeshadow areas, breaking the mould and seeping onto the bridge of the nose, the lower forehead and even the temple. In Undercover spirit, why fly under the radar with your eye makeup when you could be creating a historically-referend piece of art every waking day?