An appreciation for outdoor activities certainly bloomed over the past year. All of a sudden, the greatest luxury was to be able to go for a hike – even if it was only downtown or to the next block
All products featured on Vogue are independently selected by our editors. However, when you buy something through our retail links, we may earn an affiliate commission.
There is no doubt that last year, the pandemic left a mark on our wardrobes. Our everyday uniforms were metamorphosed from dressed up dinner looks to lounge wear, and a pair of comfortable shoes replaced any resemblance of a heel. That trend is evidently here to stay, as we find ourselves looking for a new pair of lace up hiking boots rather than a party heel for the new season, at least for now.
As we all know, even if your hike is nothing more than a jaunt across the city, it demands a pair of trustworthy boots so that you won't end up blistered after ten minutes. And even though it takes time and effort, for the right boot we're willing to take them out for a walk, then another, then another until finally, we have a pair of boots that fit like a glove.
In order to welcome the autumn season with style, below we have gathered the ten most stylish hiking boots on the market:
The best hiking boots to shop now:
Ganni
Leather boots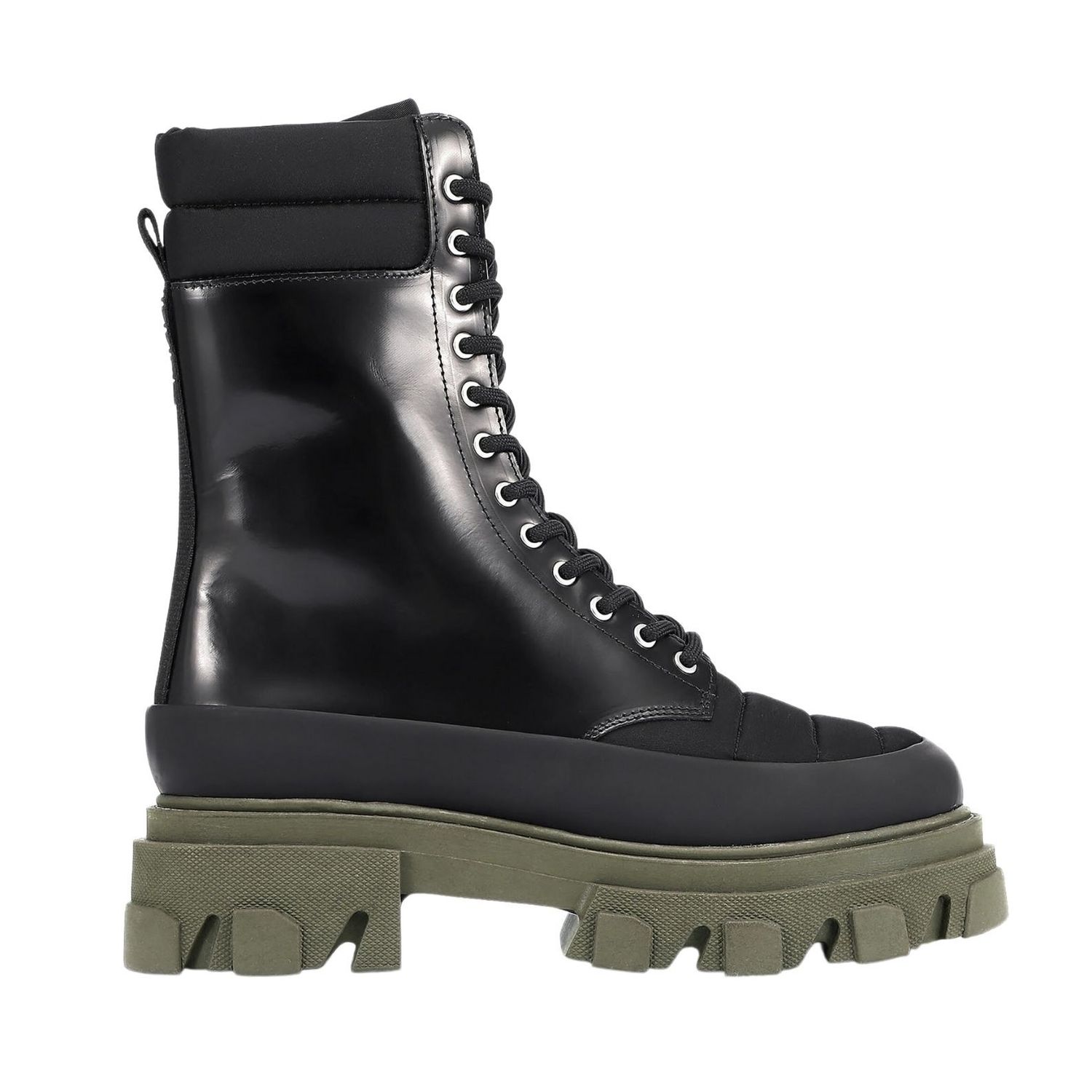 Whether it's raining, snowing or simply a crispy sunny autumn day, these boots will keep you dry. The sole will make sure that you are always nice and safe above ground.
Timberland
Waterproof boots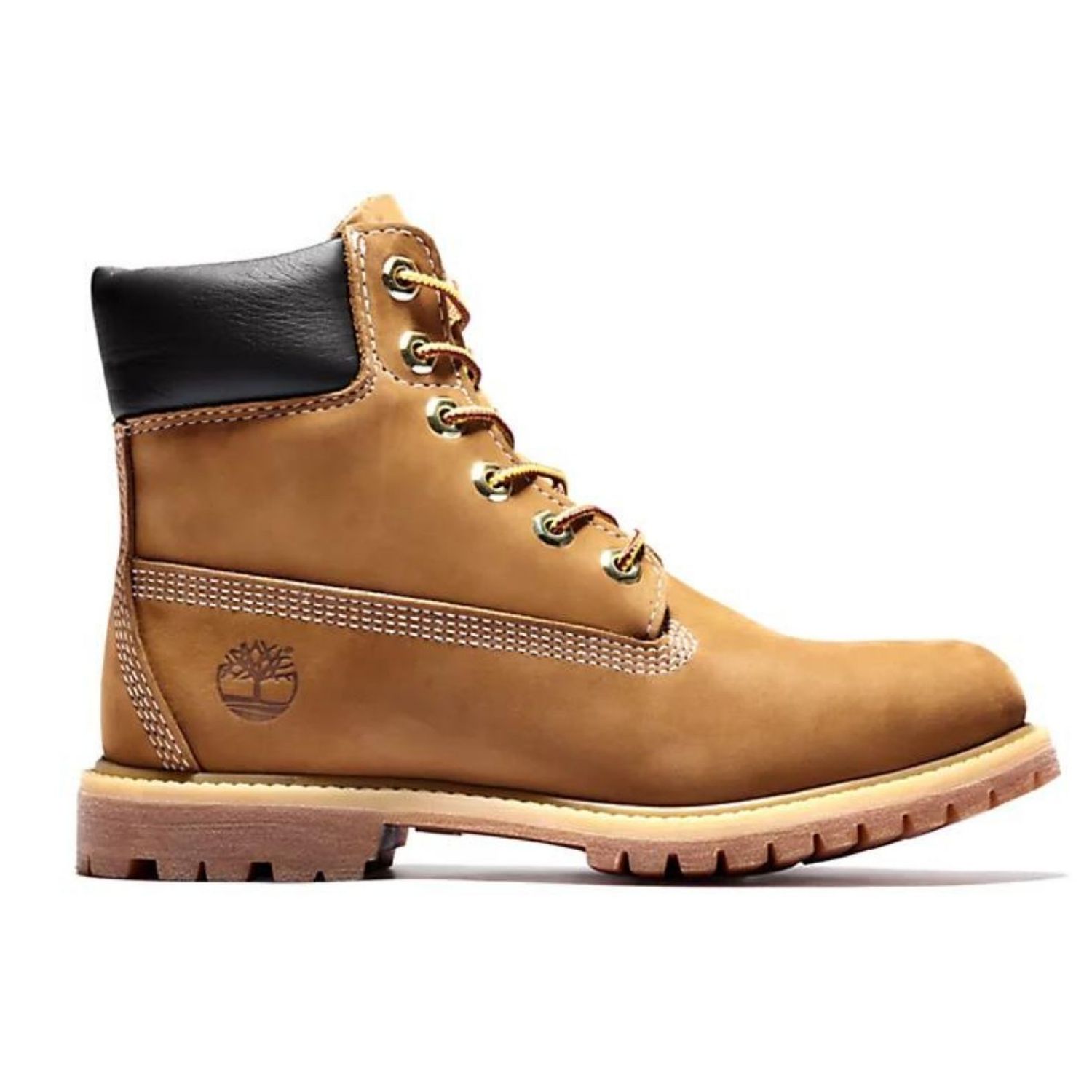 Timberland boots set the standards for a good trekking shoe. These are their classic, waterproof version in brown with a sturdy, padded ankle and rubber sole.
Samsoe & Samsoe
Makalu hiking boot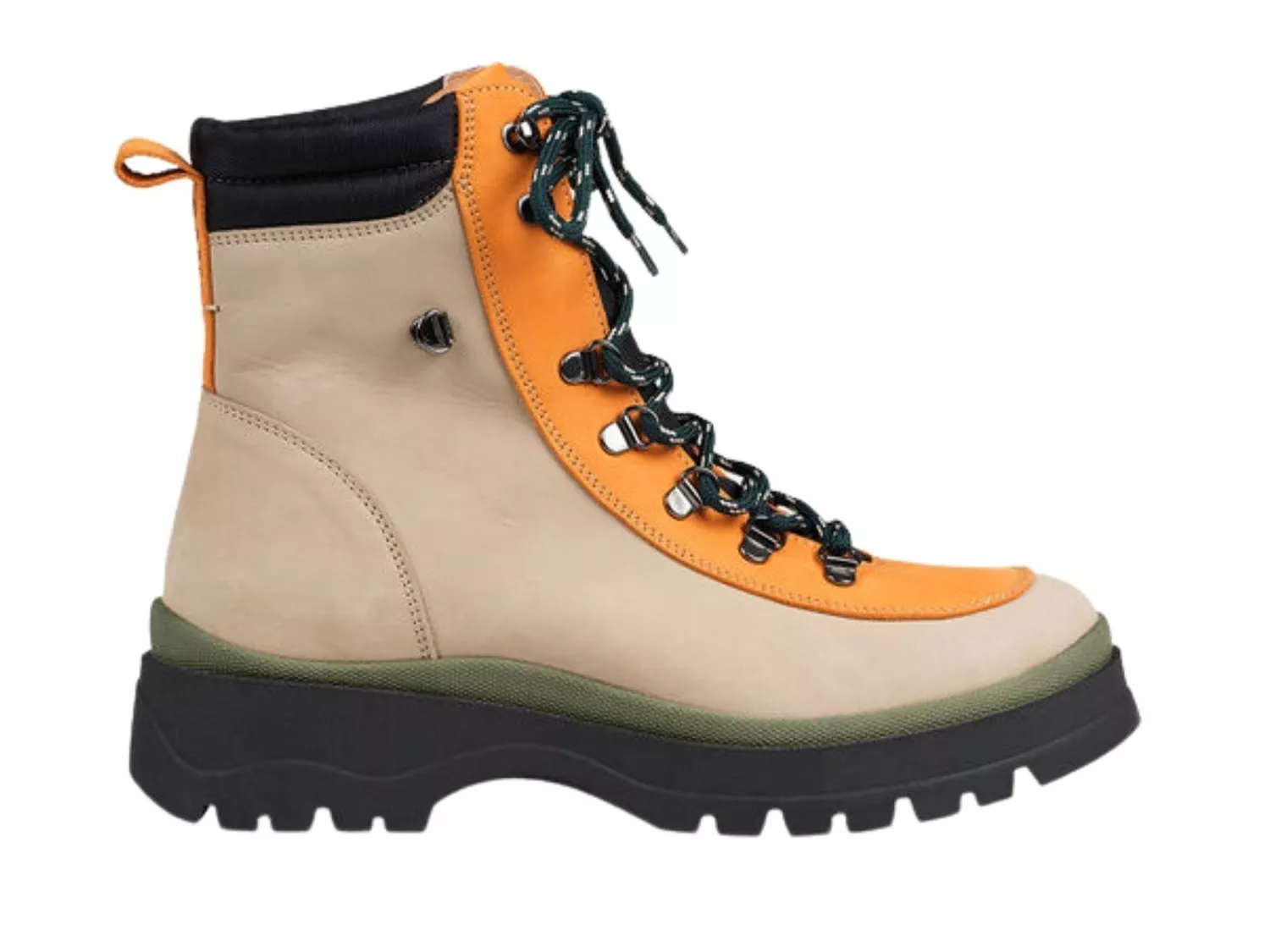 What caught my attention at first was the fit of these shoes. They are steady and comfortable, and the touch of orange felt like the cherry on top.
Henrik Vibskov x Columbia Tablerock
Trekking boots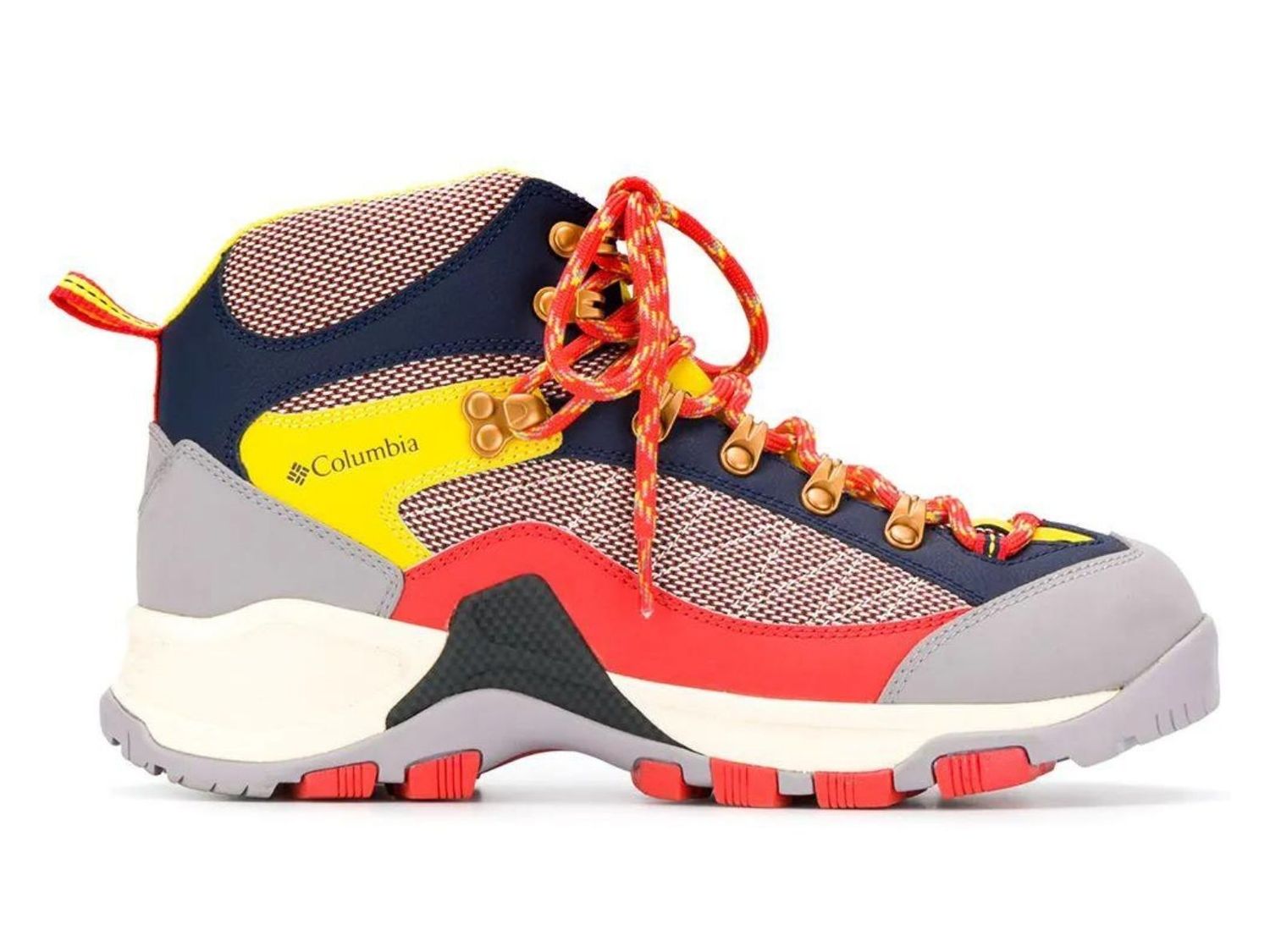 A pop of colour can simply never go wrong, especially not when it comes to accessories. The red ties and the red details will make any outfit worn with these boots look fierce.
Jimmy Choo
Eshe leather ankle boots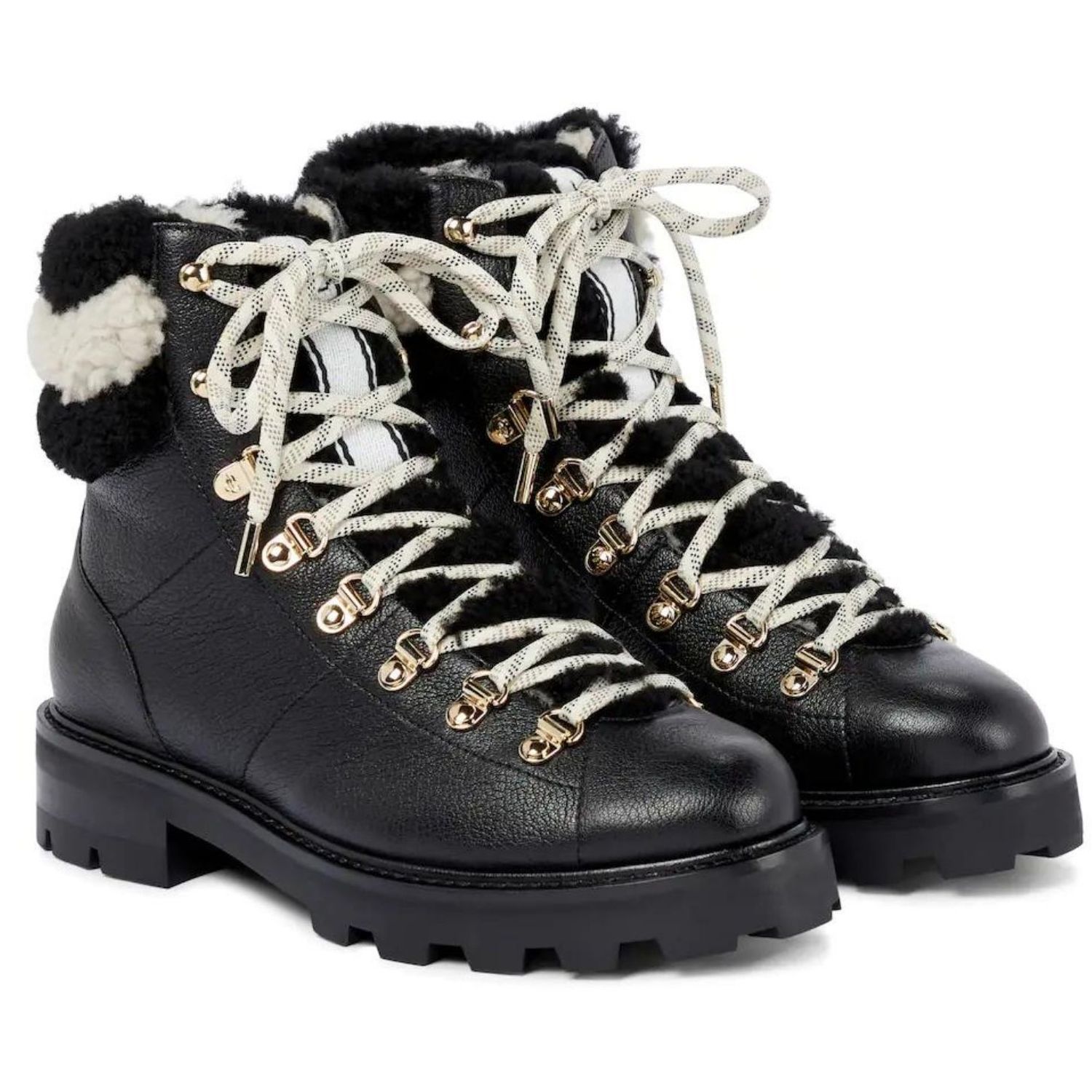 These boots had me at hello. The fur details around the ankle makes me long for snow and colder weather, yes I said it. I'm longing for colder weather.
Louis Vuitton
Desert boot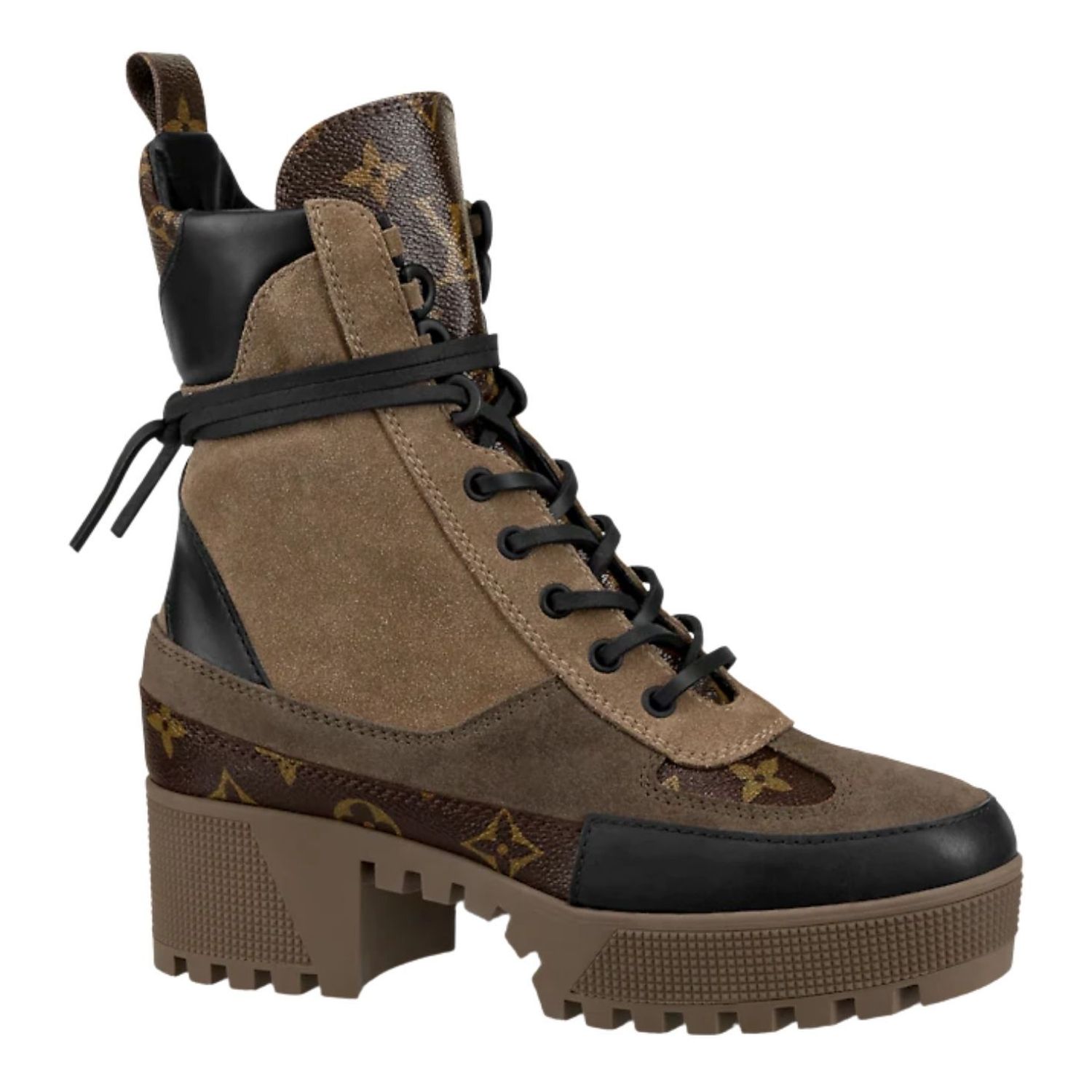 A signature style of Louis Vuitton, the Laureate desert boot feature wrap-around leather laces and treaded rubber outsole. Although sporting the iconic monogrammed canvas, the muted beige and brown makes the shoe understated yet refined.
Moncler
Helis ankle boots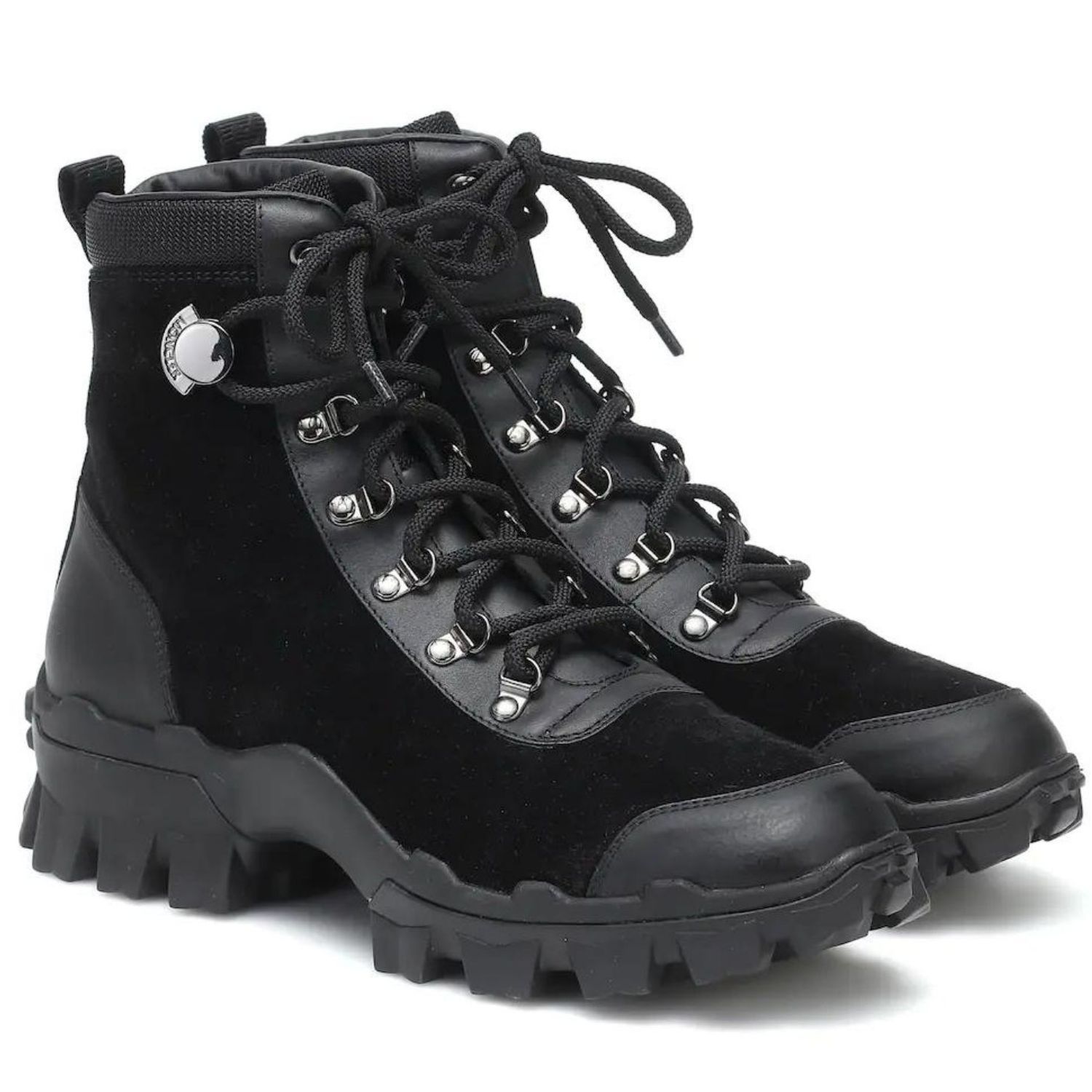 An black boot can simply not go wrong during autumn. Mix with a pair of denims, a striped sweater, a trench coat and, who knows, you might end up in one of our street style articles.
Acne Studios
Lug sole boot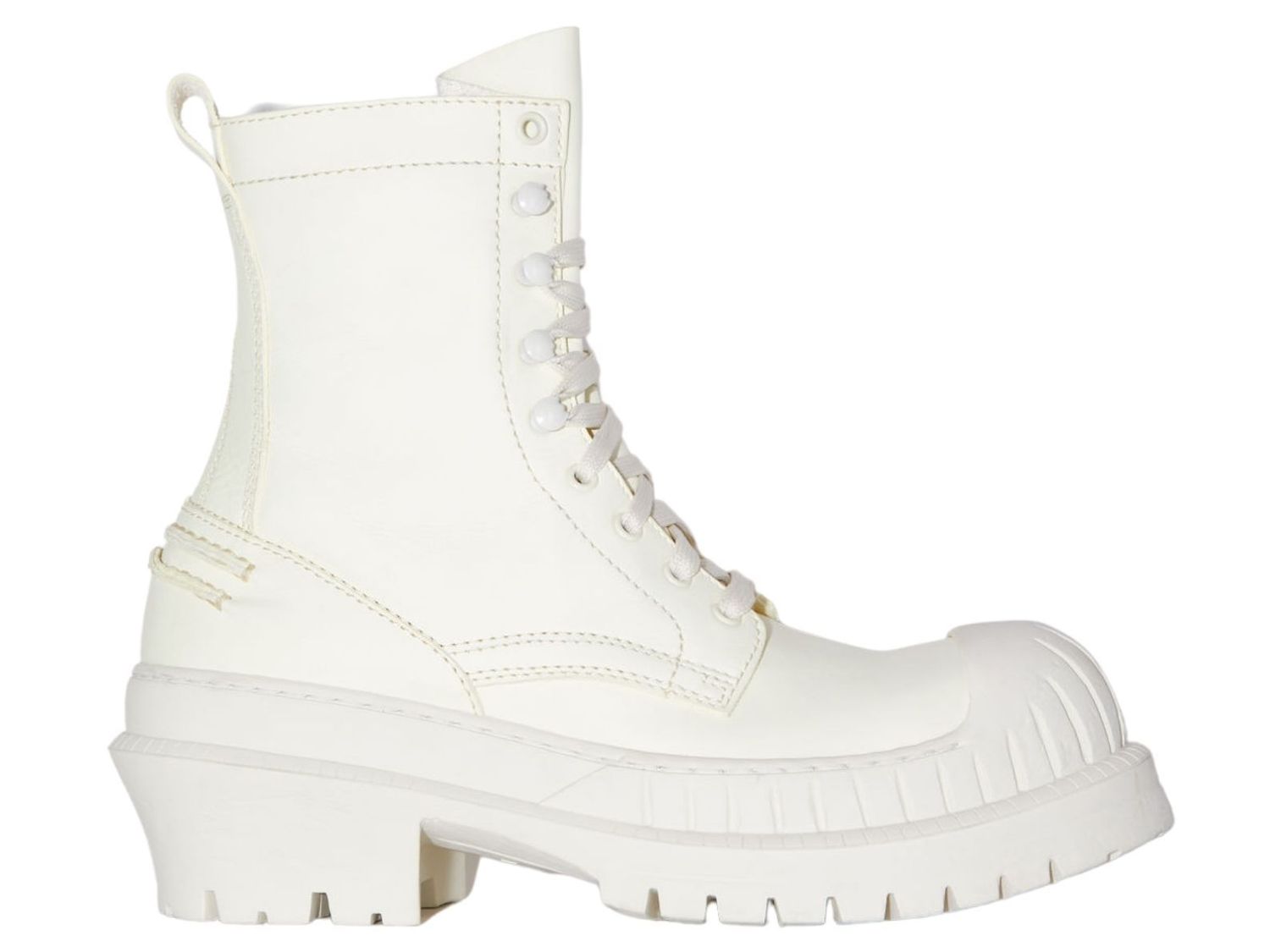 As the weather gets darker and the season colder, it seems like our wardrobes follow. Summers fun colours will be switched to more weather appropriate read black. But why not make a stand and wear crispy white boots all autumn? I'll join you!
ATP Atelier
Cozzana boots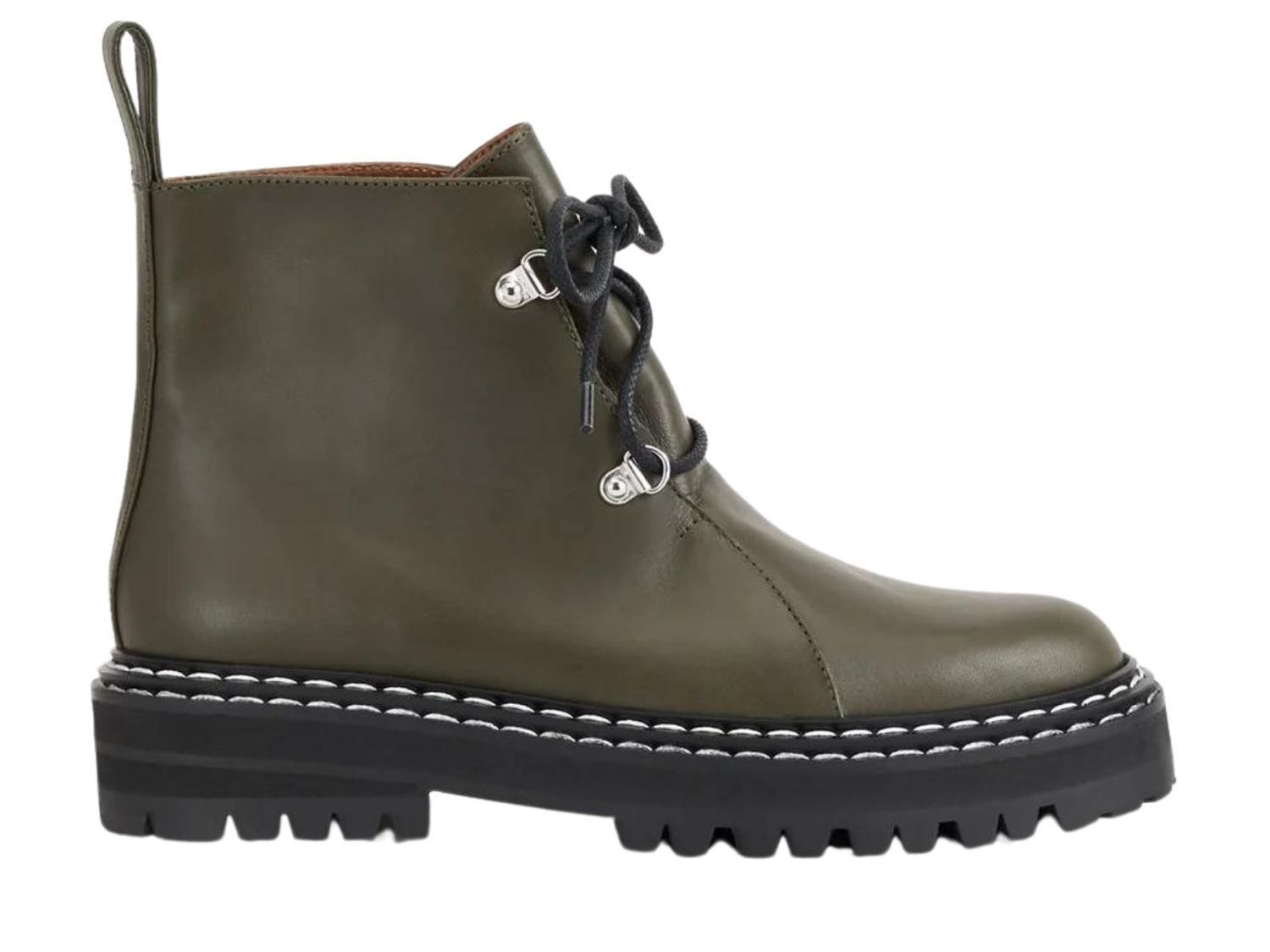 Classic, yet modern. These boots give me 1990s vibes with the sole, but the colour and simplicity makes them feel very trendy.
Proenza Schouler
Hiking boots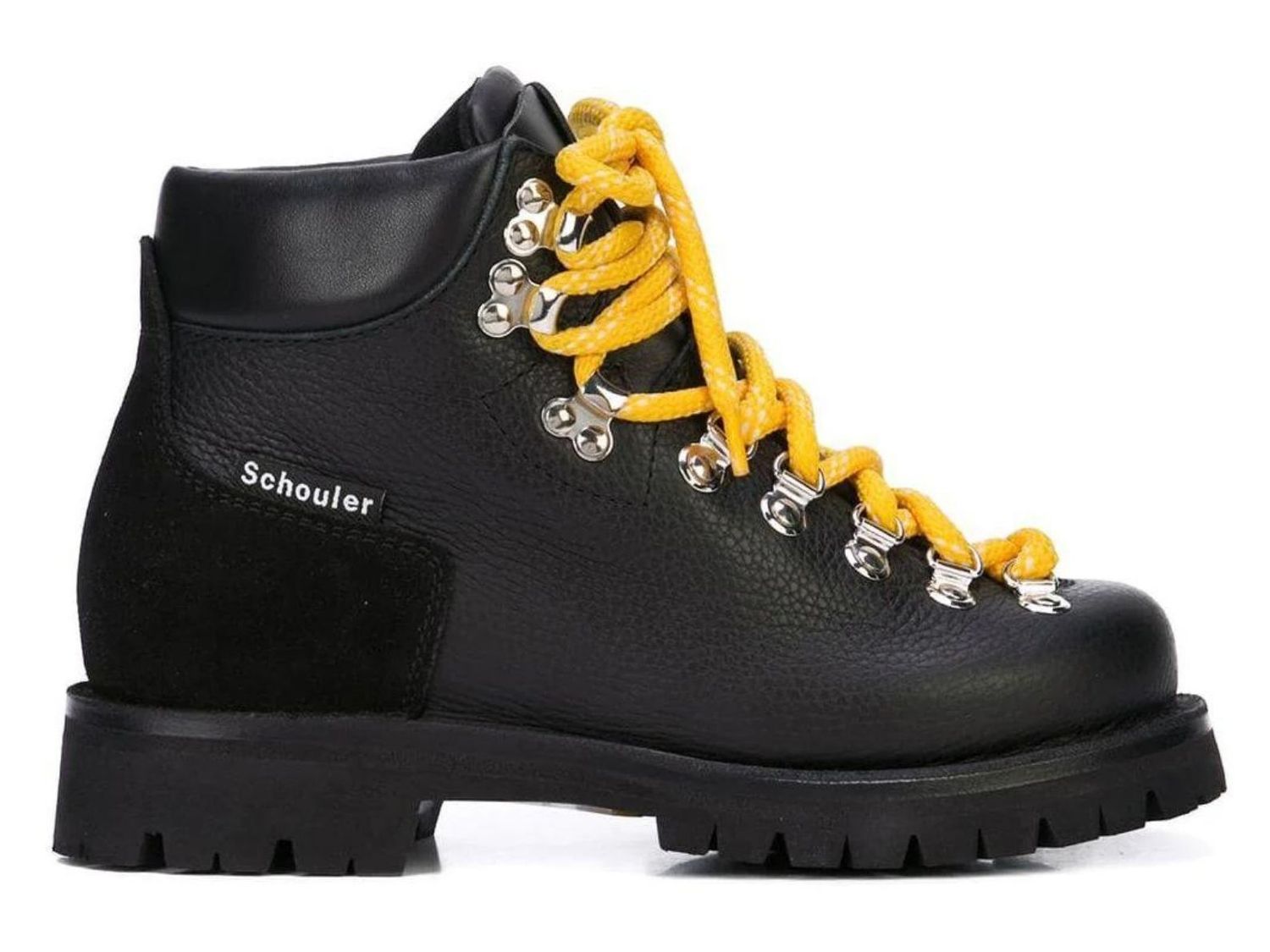 We have seen it season after season, so it feels safe to say that a classic black leather boot simply will never go out of style. Trust me on this one, it's an investment you will not regret.