Classic, elegant designs with main character energy: This is the new collaboration between ATP Atelier and Maison Kitsuné
Behind a well-made product, you usually find solid principles. And in this case, the power of the principles is doubled in a seamless collaboration between two of our favourites: Swedish accessory brand ATP Atelier and French-Japanese lifestyle label Maison Kitsuné.
With a respectful alignment between the designers, sharing an appreciation for craftsmanship and meticulous attention to detail, the collaboration couldn't feel more natural. The reward that we reap is a three-piece collection: a high-heeled leather chelsea boot available black and deep forest green colourways, and in matching green, a chunky loafer with the instantly recognisable fox motif cut out of the front people. The trio of styles are made to last with ATP's signature vegetable-tanner leather, of course.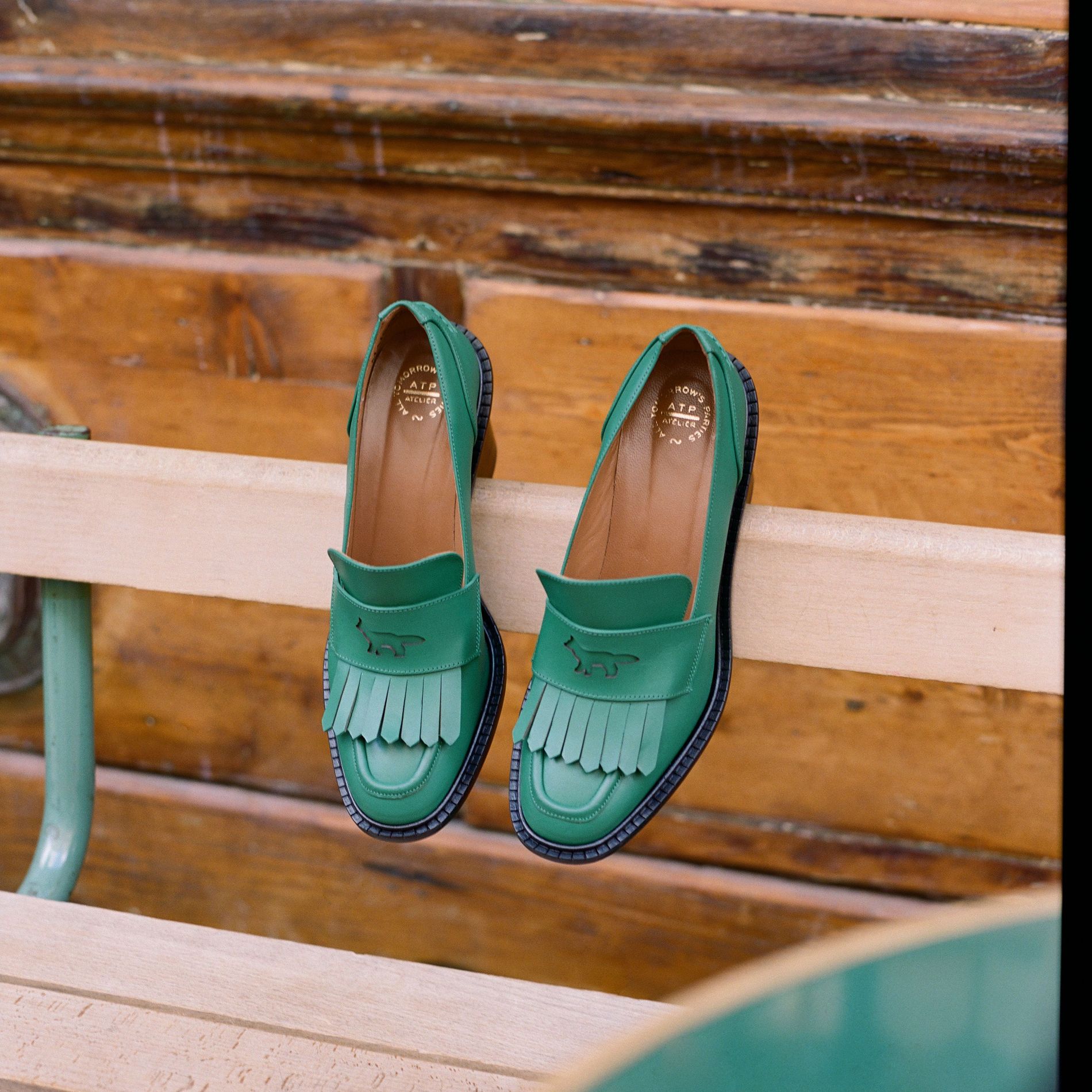 The limited nature of the collection reflects highly concentrated efforts, zeroing in on creating exquisite designs with a focus on quality over quantity – right on brand.
With both brands established as experts in leather goods, expect exceptional workmanship. "We bring a nerdy expertise when it comes to premium Italian leather shoes as well as a new sustainable approach to Maison Kitsuné's impeccable tailoring and distinct streetwear influences", says Maj-La Pizzelli, Co-Founder and Creative Director of ATP Atelier. The items from this capsule are investment pieces that are sure to last, both in their standard and their style.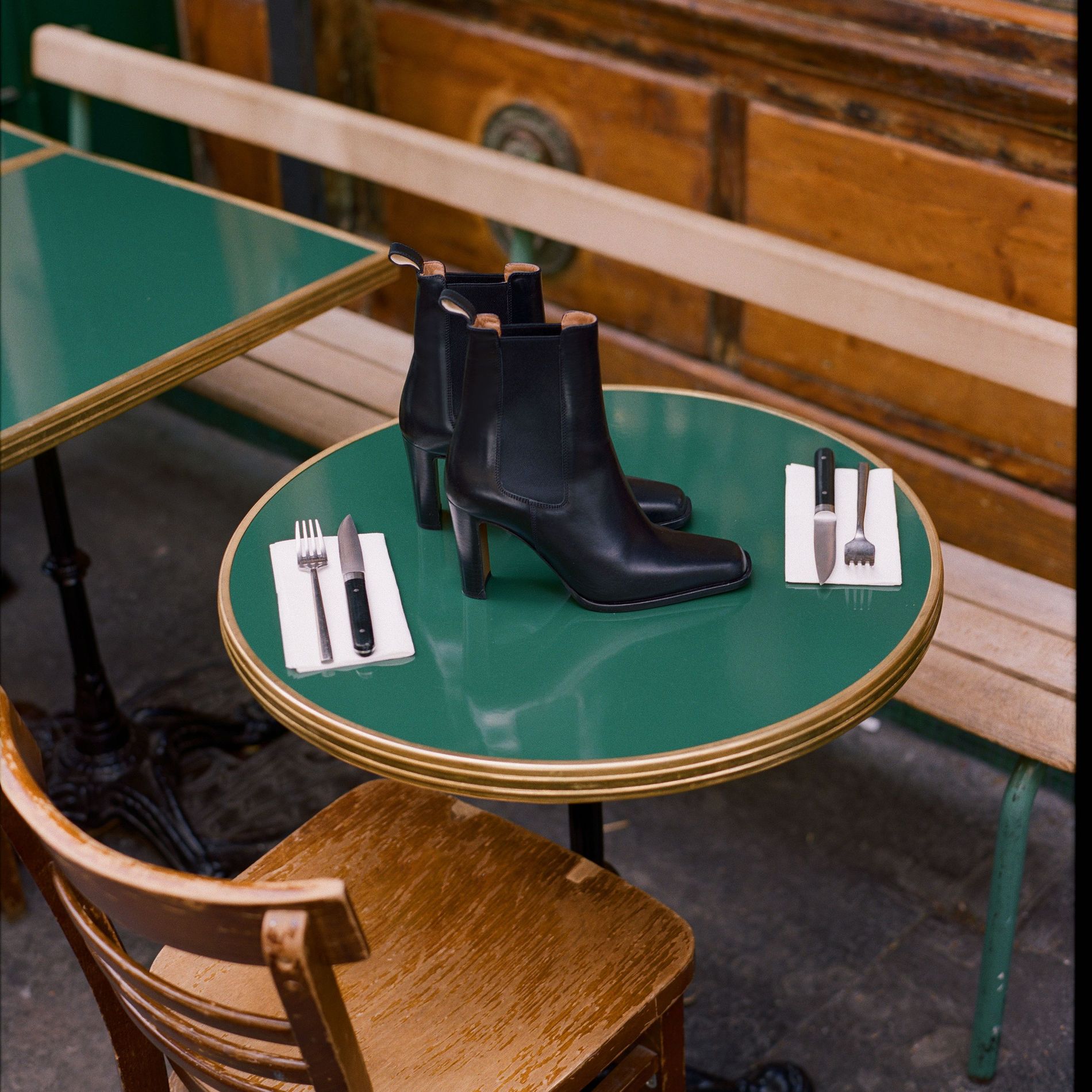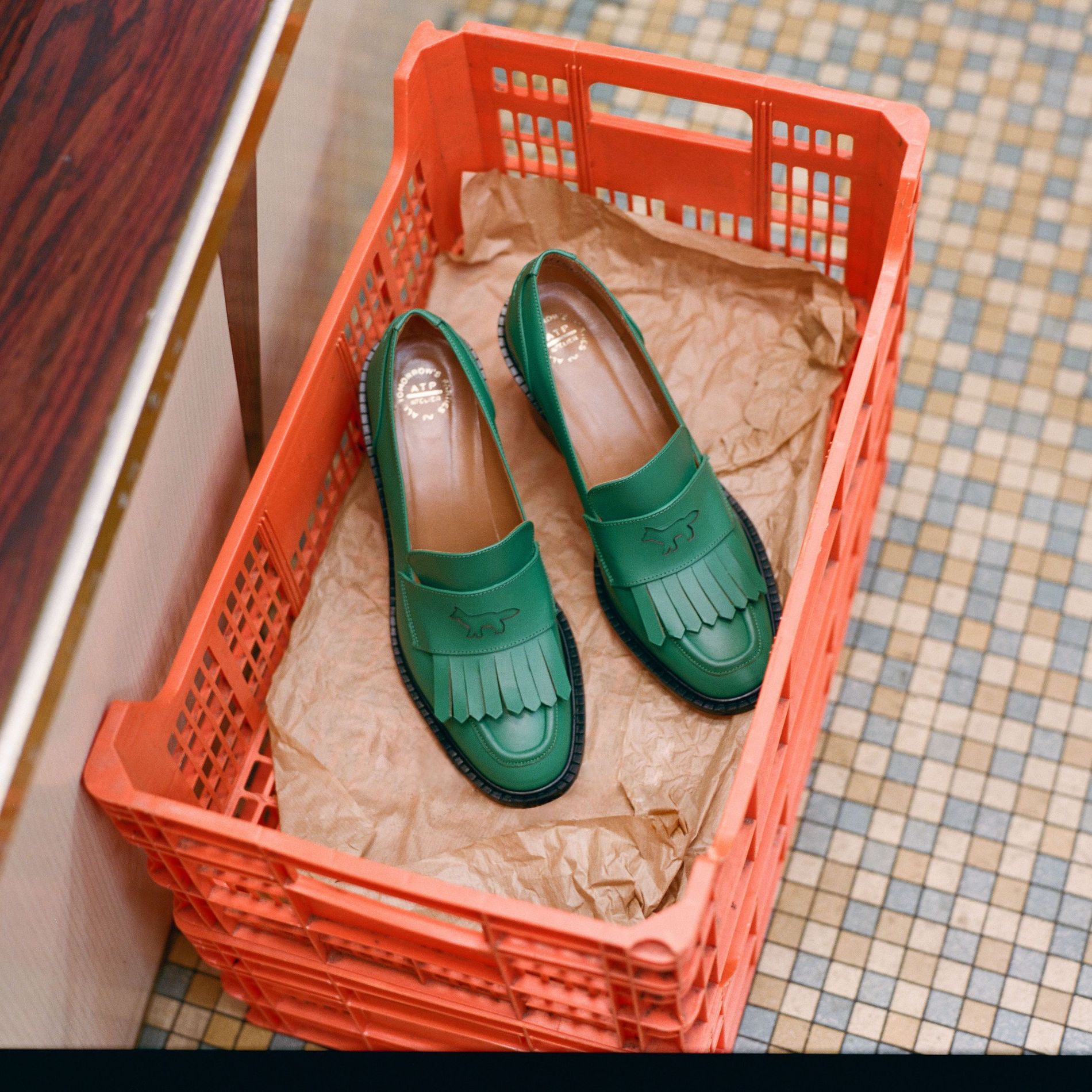 Each pieces has main character energy: A montage of the heeled loafers running around Paris is playing in my head, the little fox peeping out sassily from beneath the hem of well tailored trousers. And with this romantic image now firmly planted in your mind too, we'll likely agree that it wouldn't be surprising to see them become new autumn staples.
The ATP Atelier x Maison Kitsuné capsule is available at the ATP Atelier flagship store in Stockholm, Maison Kitsuné boutiques and selected retailers, or online at maisonkitsune.com and atpatelier.com.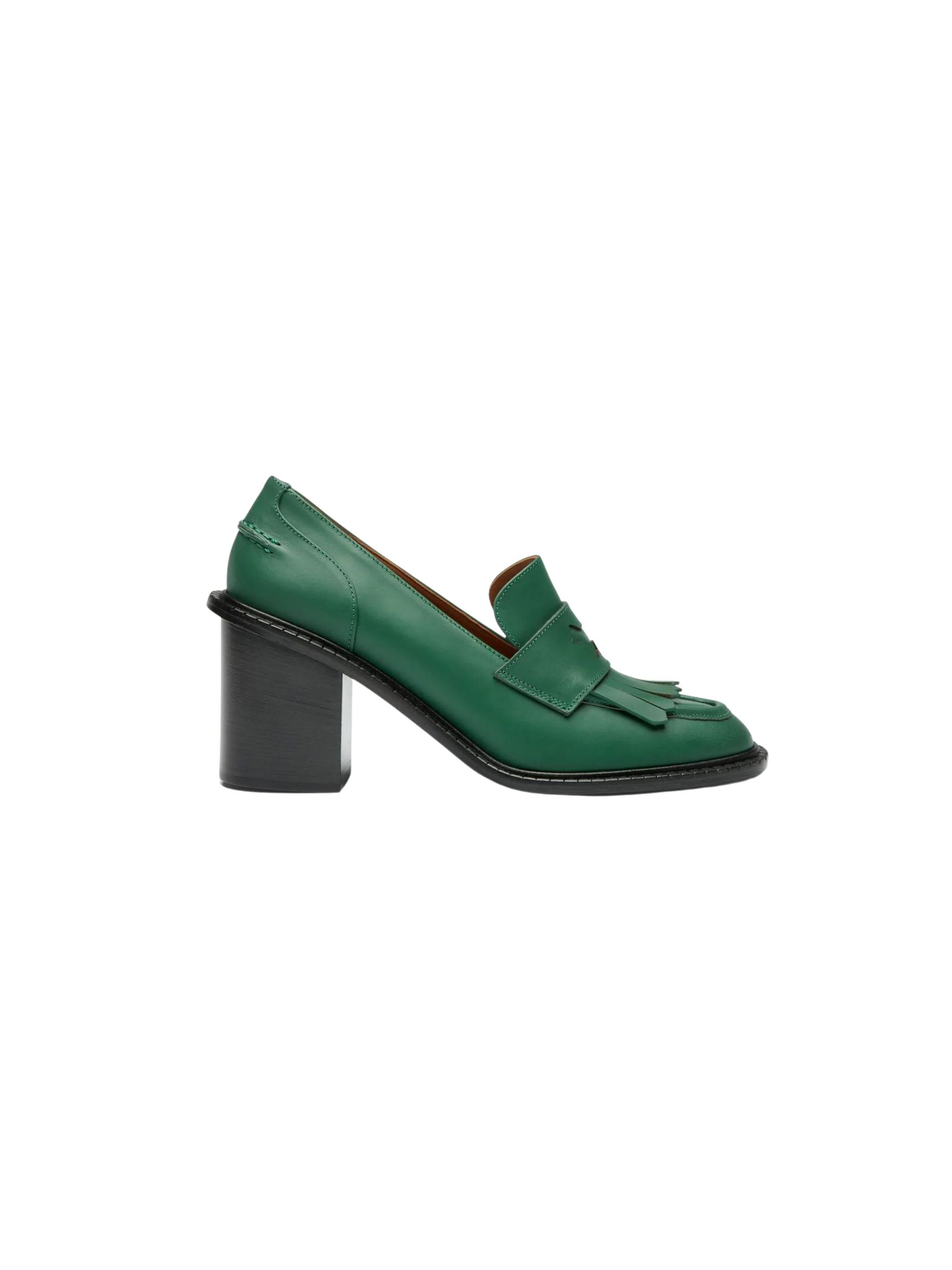 Bellino green leather heeled loafers
ATP Atelier x Maison Kitsuné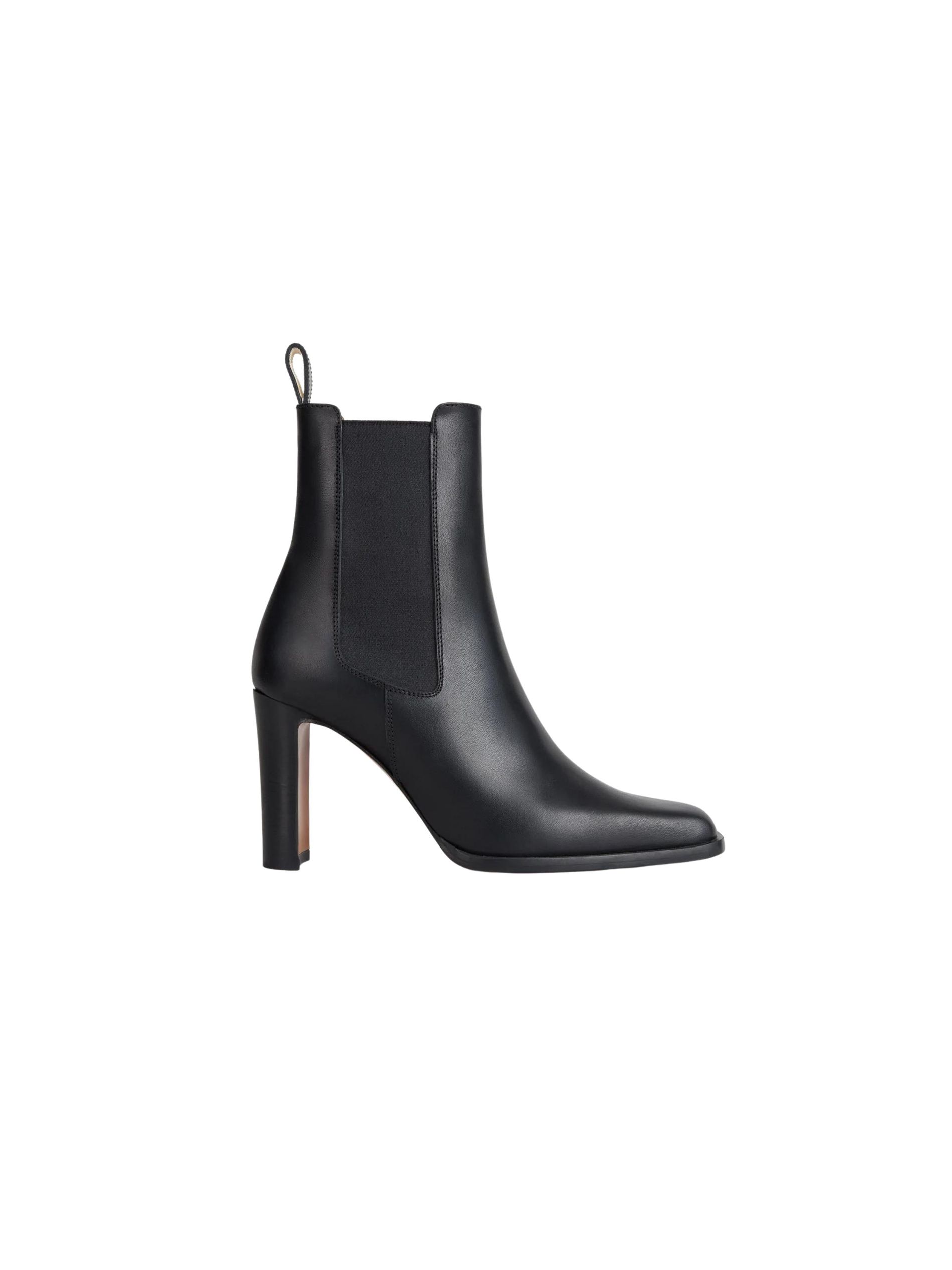 Monterosso black leather boots
ATP Atelier x Maison Kitsuné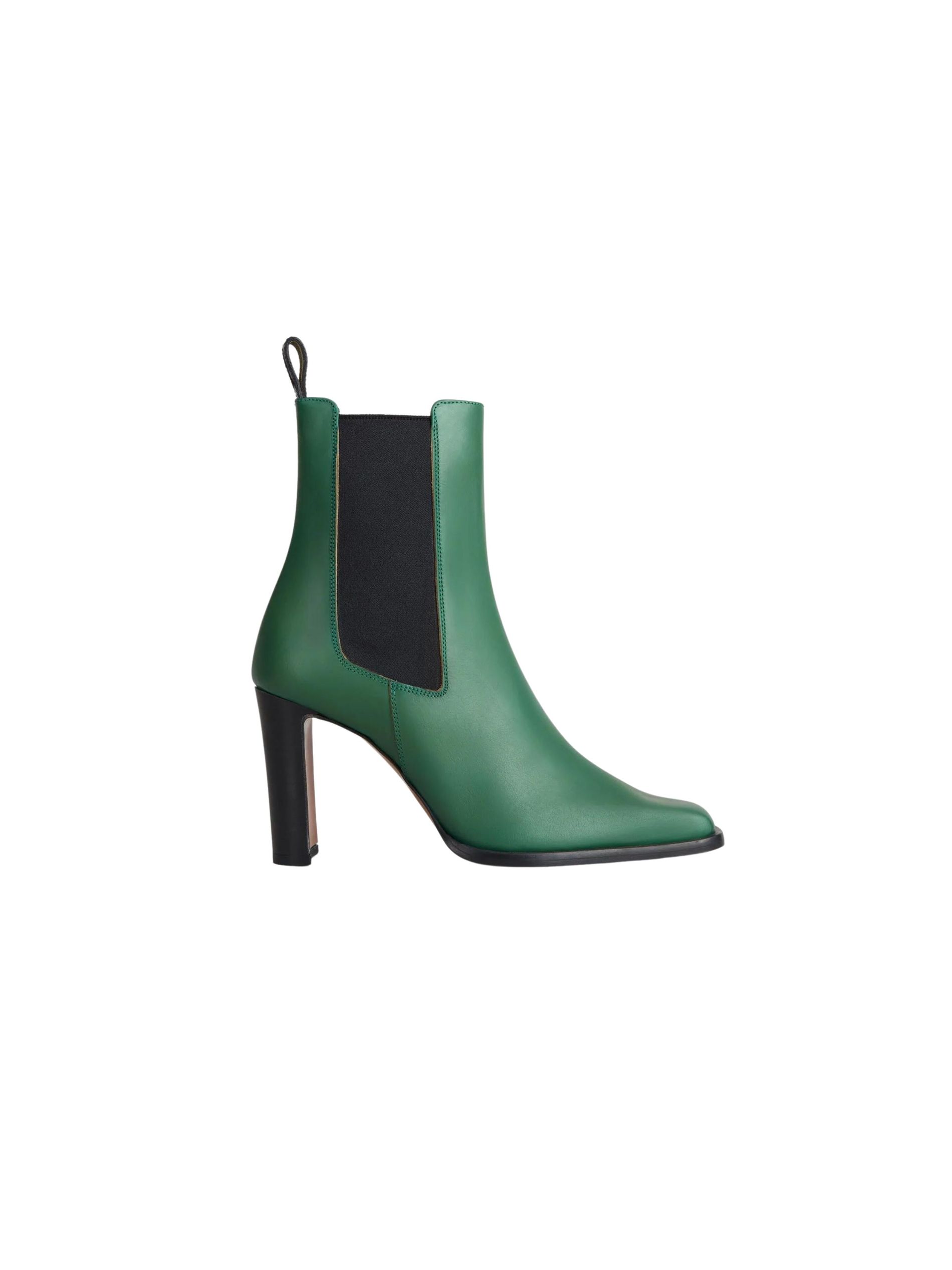 Monterosso green leather boots
ATP Atelier x Maison Kitsuné