Whether it was Stine Goya's exploding sandcastles or Rotate's Red Rave, there was a lot of 'Where's my phone?' moments to capture and keep
IRL runway shows are back in a big way. This year, Scandinavian brands took full advantage of live presentations with over-the-top sets, iconic casting and even intentional stumbles. And though there were many extraordinary looks, there were a handful of standout moments that cut above the din. The sort of oh-my-god, grab-your-phone happenings that we're still talking about as we plan our New Year's Eve outfits.
Here's the nine Scandinavian runway moments that truly stole the show at Copenhagen Fashion Week and beyond.
Acne Studio's Pink Fantasy
Few fashion show sets inspired more Instagram posts than Acne Studio's prom-inspired candy pink stage. Call it the new "Acne pink".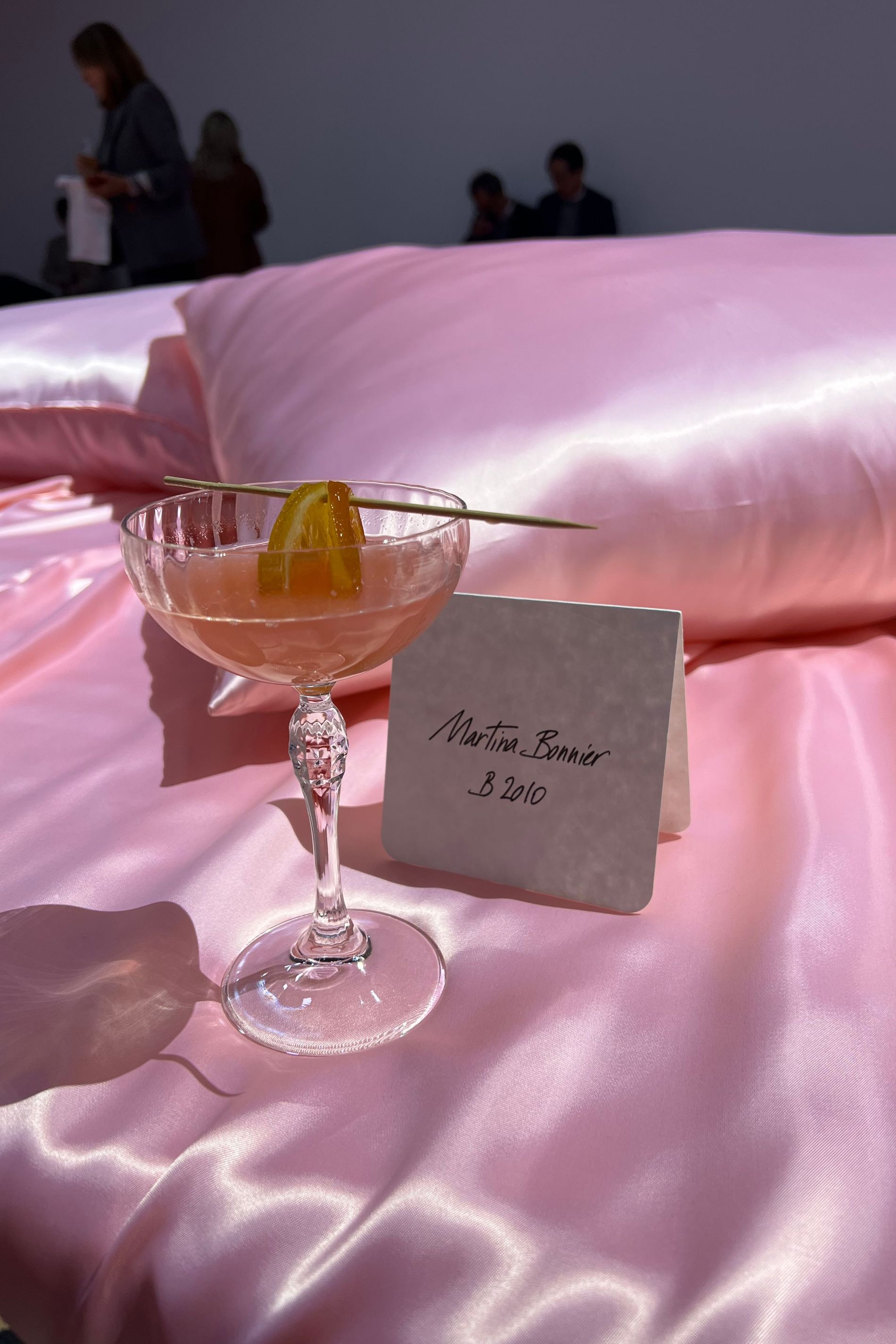 Rotate's Red Rave
While Rotate's entire SS23 show was a party, it was the finale that practically got attendees out of their seats. Designers Thora Valdimars and Jeanette Madsen sent their girls – a killer cast featuring Ceval, Sarah Dahl and Emilie Sindlev – dancing down the runway in party-ready red latex looks. It culminated in a dance floor beneath a sea of disco balls. Pure magic.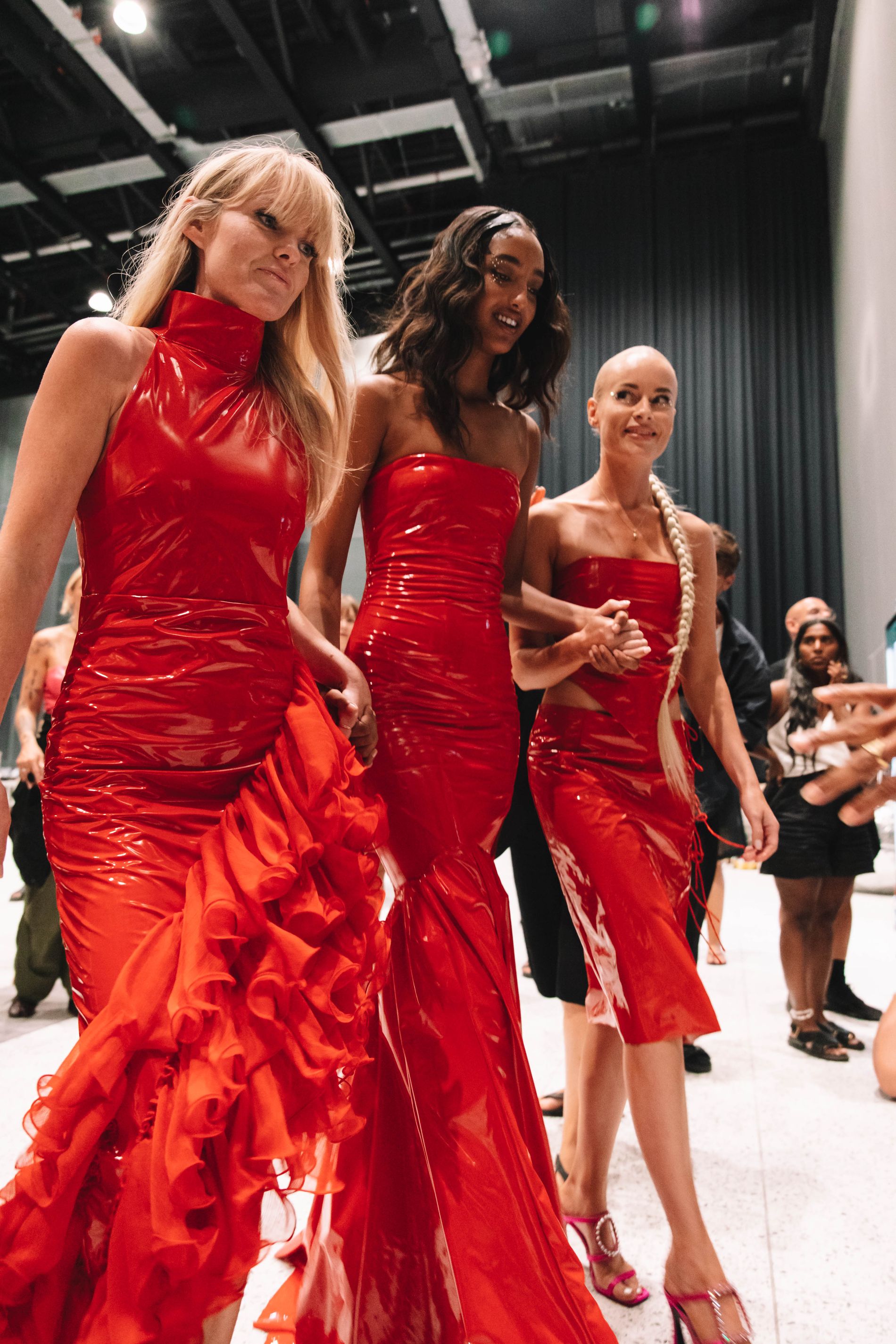 Photo: Copenhagen Fashion Week
AVAVAV Moonster Boots
Undoubtedly the viral moment of the year, AVAVAV's furry XXL Moonster boots – worn by a slew of tumbling models – won the Internet. We look forward to seeing them in every single editorial in early 2023.
Ganni's Bike Brigade
Is there anything more Danish than a gaggle of supermodels biking along a Copenhagen boardwalk? Ganni's big bike finale, which found the likes of Mona Tougaard and Nina Marker on two wheels, was joy in an Instagram-friendly visual.
Helmstedt's Mushroom Dress
When Emilie Helmstedt said that she would be sending a giant mushroom down the runway, we never could have imagined this. Gorgeously constructed from tears of silk, Helmstedt's mushroom dress is whimsical glamour the way only she can deliver.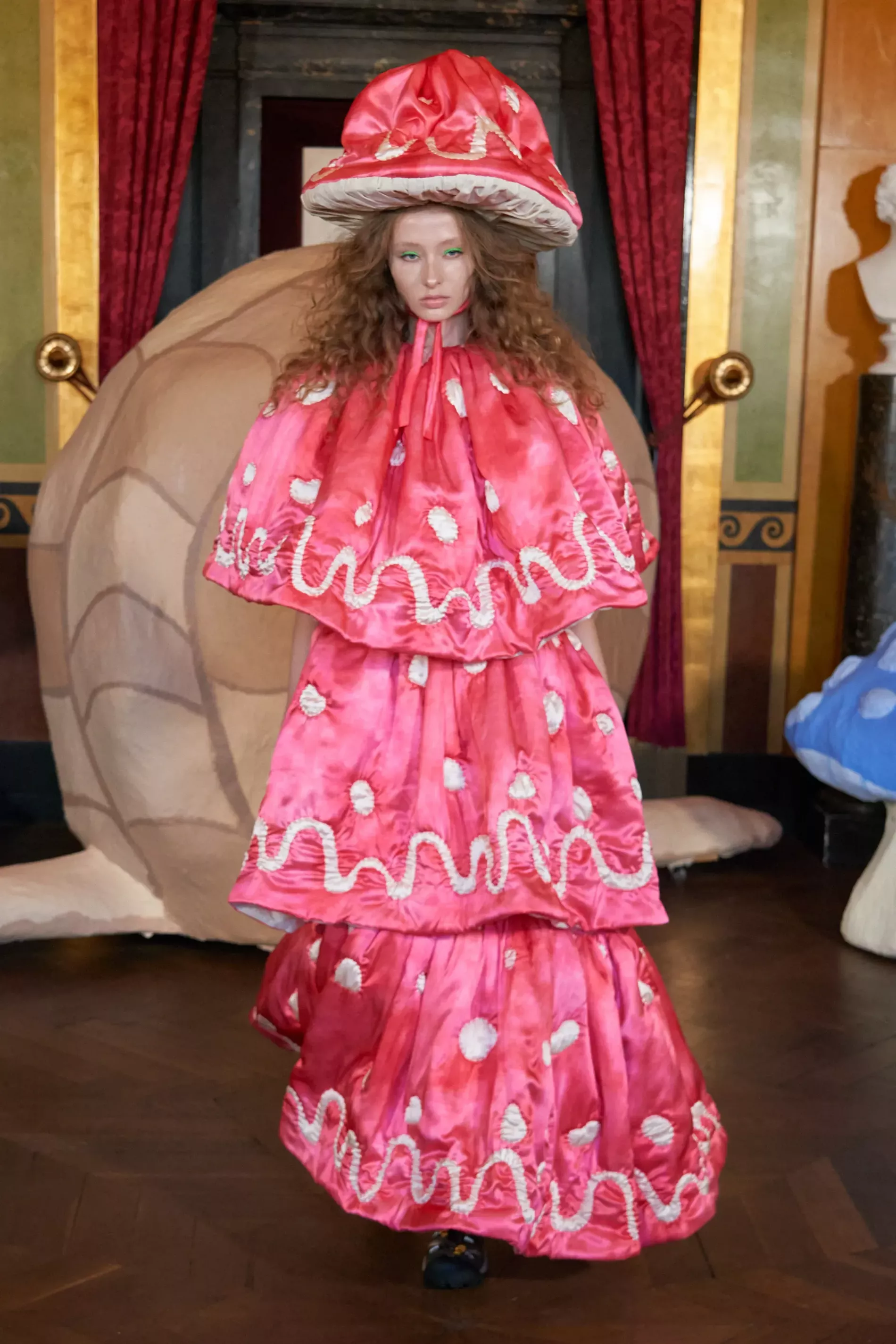 Photo: Vogue Runway
Stine Goya's Exploding Sandcastles
Guests arrived at Stine Goya's SS23 presentation to find a handful of perfectly rectangular sandcastles at the heart of runway. When the first one fell, we thought it was a mistake, until we saw the vibrant chalk explode from the centre. Many spent the rest of the show trying to capture the action as the other castles fell, intermittently and without warning. Distracting? Yes, but utterly iconic nonetheless.
Erin Wasson walking Saks Potts
No model encapsulates the early aughts much like Erin Wasson and given our never-ending obsession with the sleaziest era, watching Wasson walk Saks Potts AW22 at the Royal Danish Opera House was a real shiver-inducing moment.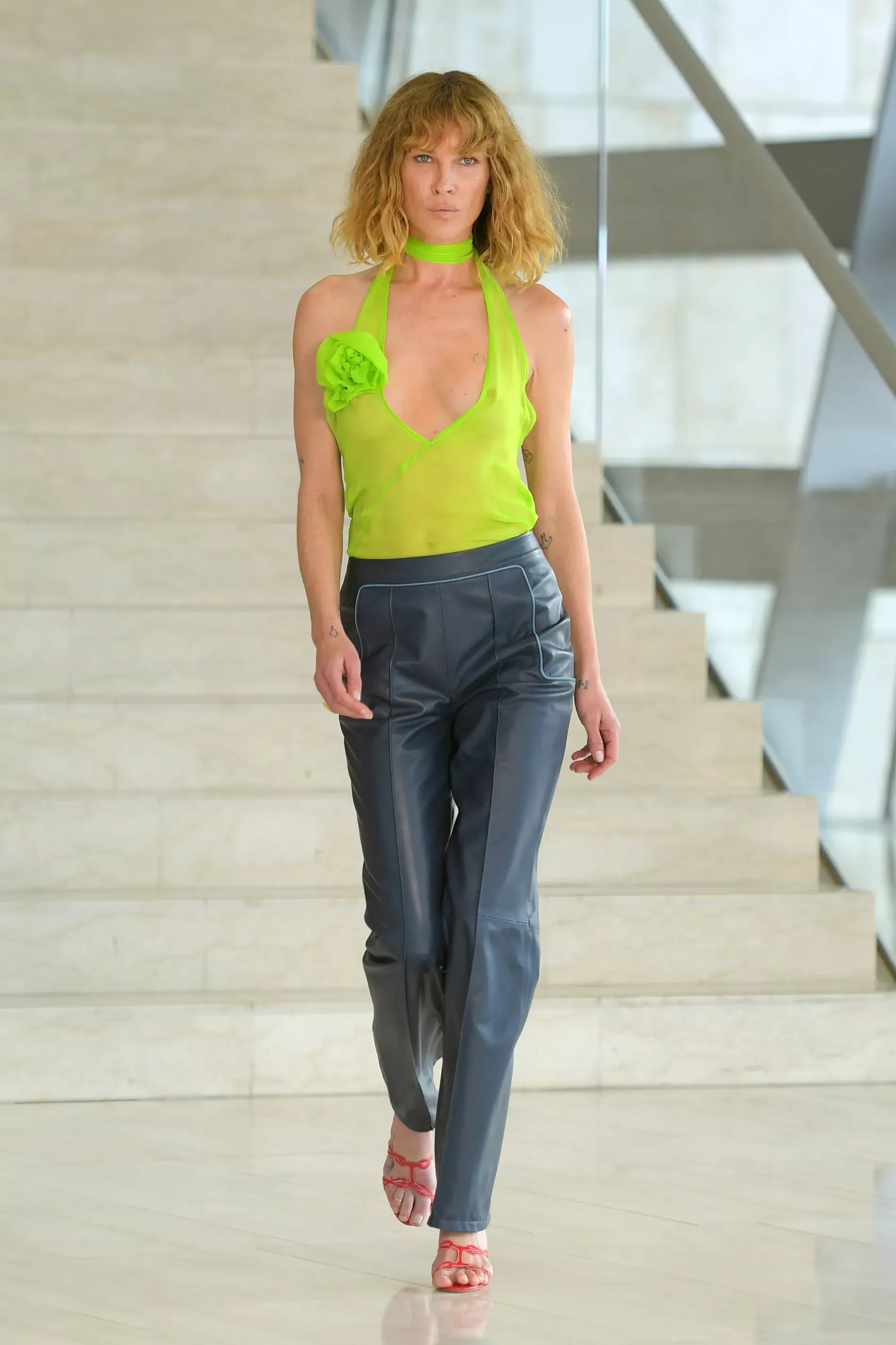 Photo: Vogue Runway
Latimmier's Pitti Uomo Extravaganza
Finnish brand Latimmier kicked off the year with a bang via their ballroom-inspired show at Pitti Uomo. Creative director Ervin Latimer, dressed in drag, introduced the looks himself. It was campy, it was fun and it was a hell of a debut.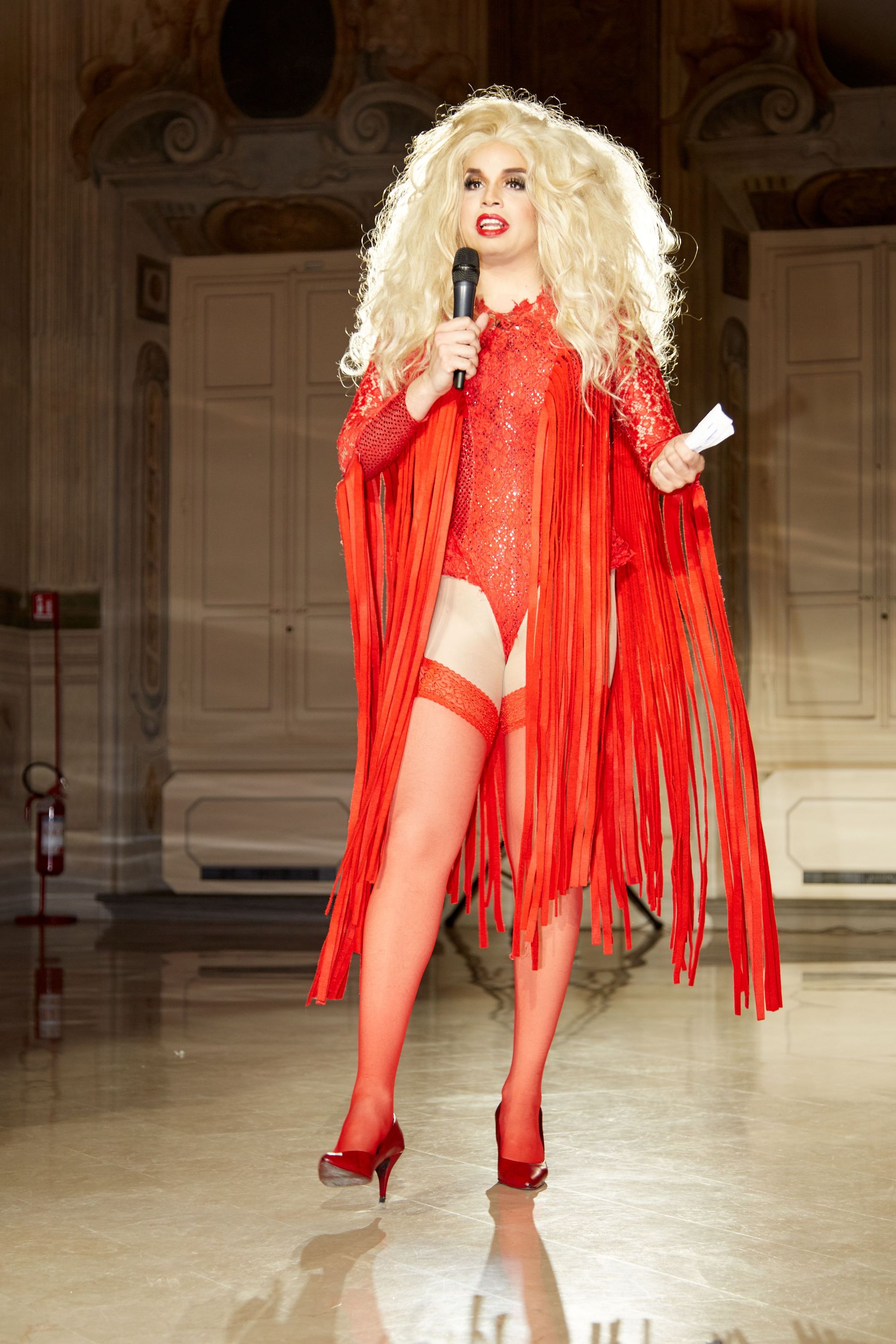 Photo: Aleksi Niemelä
Honourable Mention: Julia Fox wears Han Kjøbenhavn
Okay, okay it isn't a runway moment, but you can't have a list of viral happenings in 2022 without including Julia Fox (it's the law). Besides, the power of Fox's throat-clutching Han Kjøbenhavn leather gown defies the logic of time and space. In the words of Julia herself, it's a masterpiece.