Whether city slicker or mountaineer, we've found the best snow boots to invest in this winter season
All products featured on Vogue are independently selected by our editors. However, when you buy something through our retail links, we may earn an affiliate commission.
There's one undeniable fact: winter is coming and with it, the season brings rain, ice, slush, and snowy city streets – maybe even a blizzard or two. In the Nordics we know the value of a good sturdy boots with a slip-proof sole. Retiring our best black ankle boots and white leather sneakers (to save them from those ghastly annoying salt-stains), we look to replace our current shoe-drobe with more sleet friendly styles – a task that in the past could only have been describes as lacklustre with the limited selection of sartorially satisfying shoes on the market.
However, now more than ever, we're thankful for the turn towards function in fashion. After all, we're in luck that today's stylish snow boots are equally weatherproof as they are enviable, making sure we make it from point A to point B without slipping on the ice.
To avoid the usual slip and slide, these are the ten best snow boots to invest in now:
Inuikii
Shearling and leather boots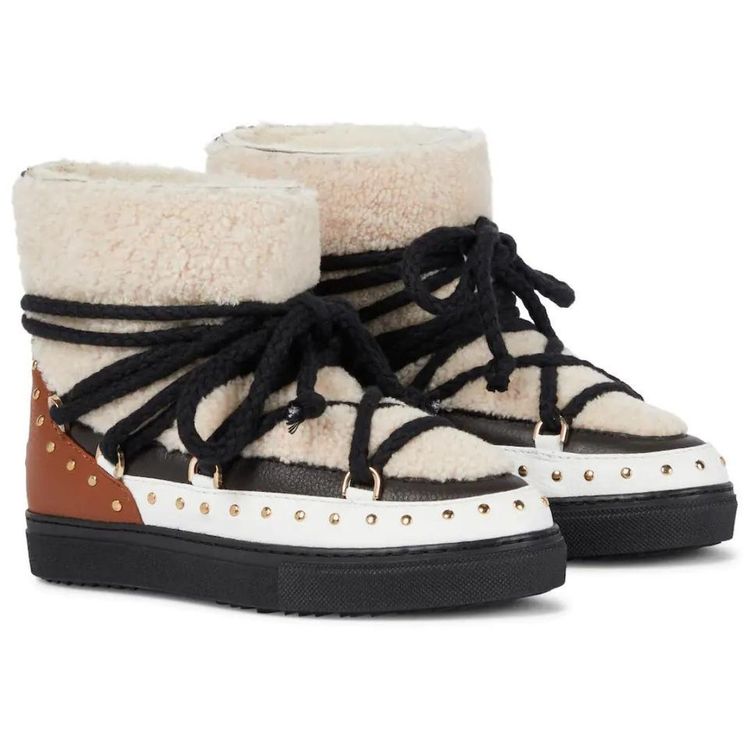 Part boot, part sneaker, these snow boots from Inuikii is the perfect hybrid. Set on sturdy rubber soles, which offer supportive grip for testing winter terrain, and crafted from leather and shearling they're just as adept climbing a mountain as an icy driveway.
Prada
Quilted nylon snow boots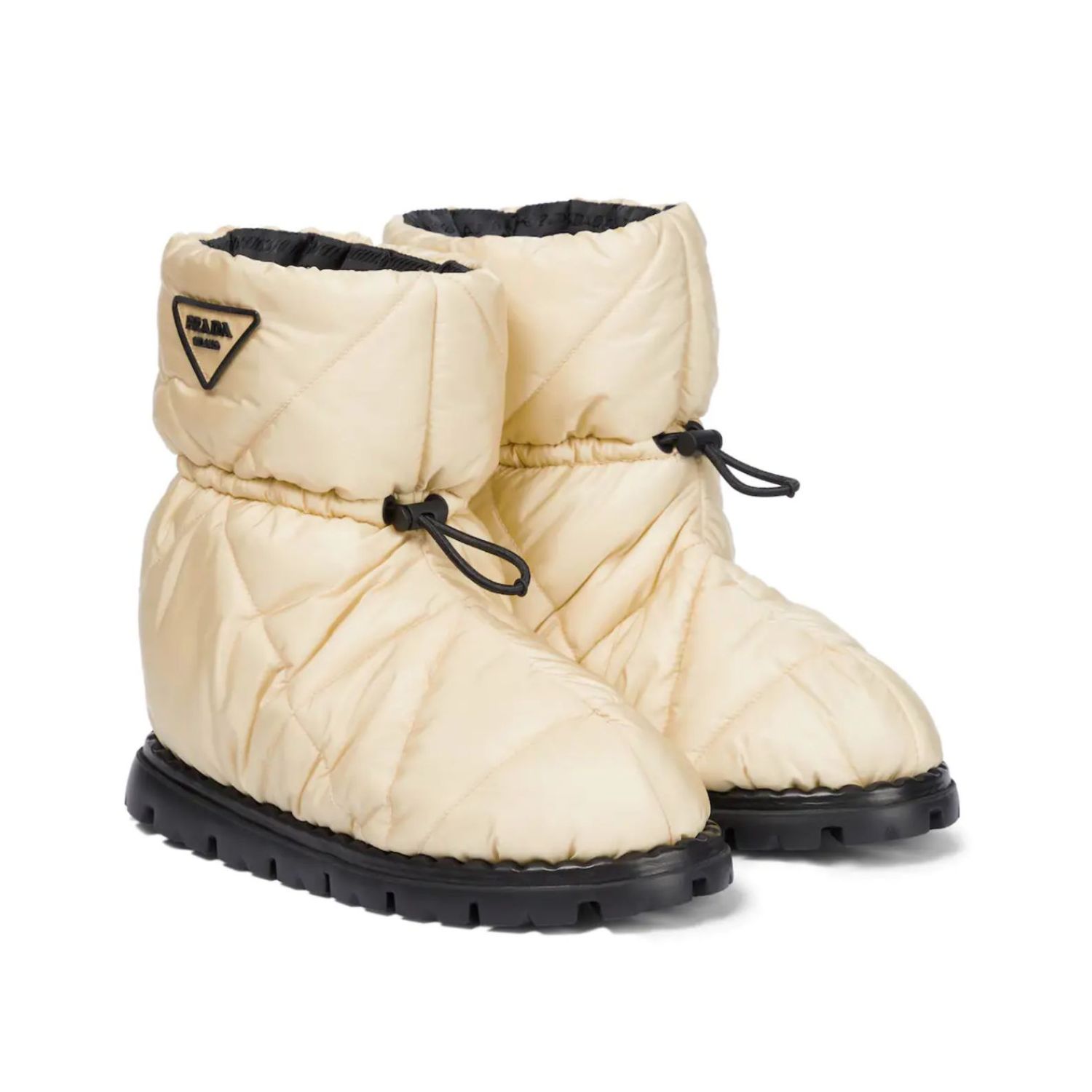 With puffed up proportion and quilted technical nylon, this padded pair courtesy of Prada is merges practicality and function with a modern edge. Featuring drawstring ties for insulation and rubber outsoles with anti-slip grooves, they're the best thing to slip on for your morning winter walk.
Bogner
Alta Badia snow boots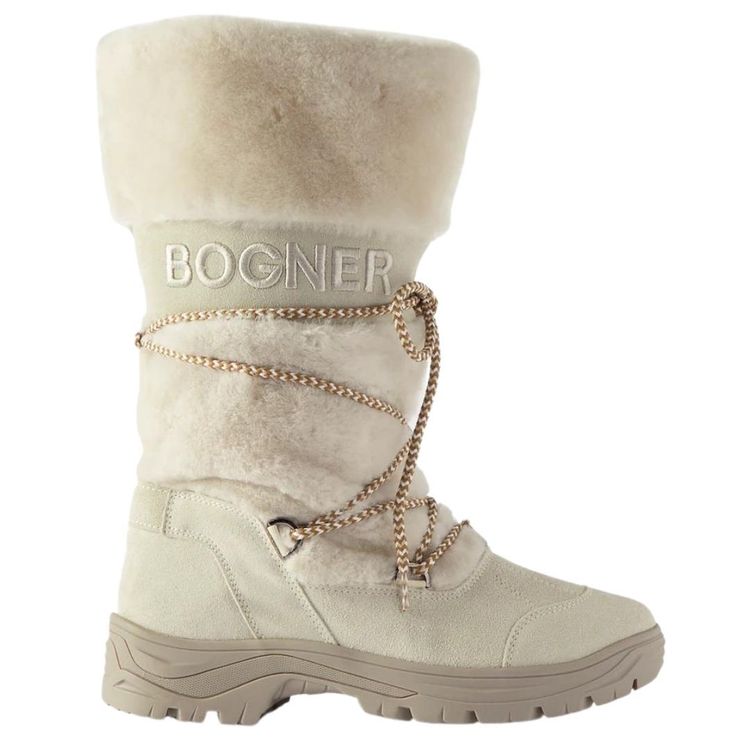 High reaching, Bogner's Alta Badia snow boots are arguably the most functional on this list. The soles, fitted with fold-out spikes, provide maximum grip on the snow while the wrap around laces ensures optimum insulation, trapping the warmth.
Camilla Elphick
Alpine Bambi snow boots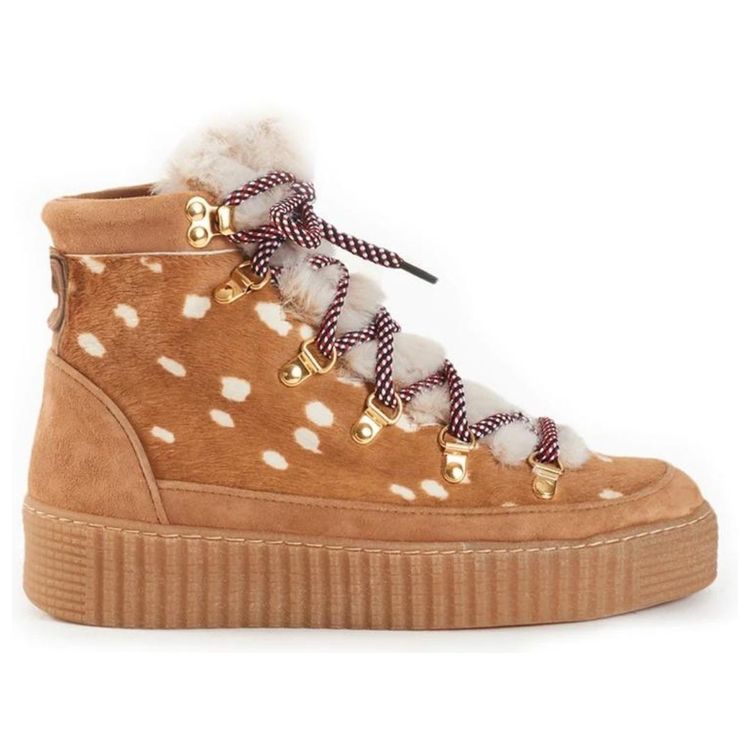 More for the après ski than a mountain hike, Camilla Elphick's winter boots are still a fabulous investment. While crafted from deer print calf hair and faux fur, finished with funky tricoloured laces, the sturdy soles will prevent you from being like Bambi on ice and slip-proof your day-to-day.
Moncler
Inaya rubber and down snow boots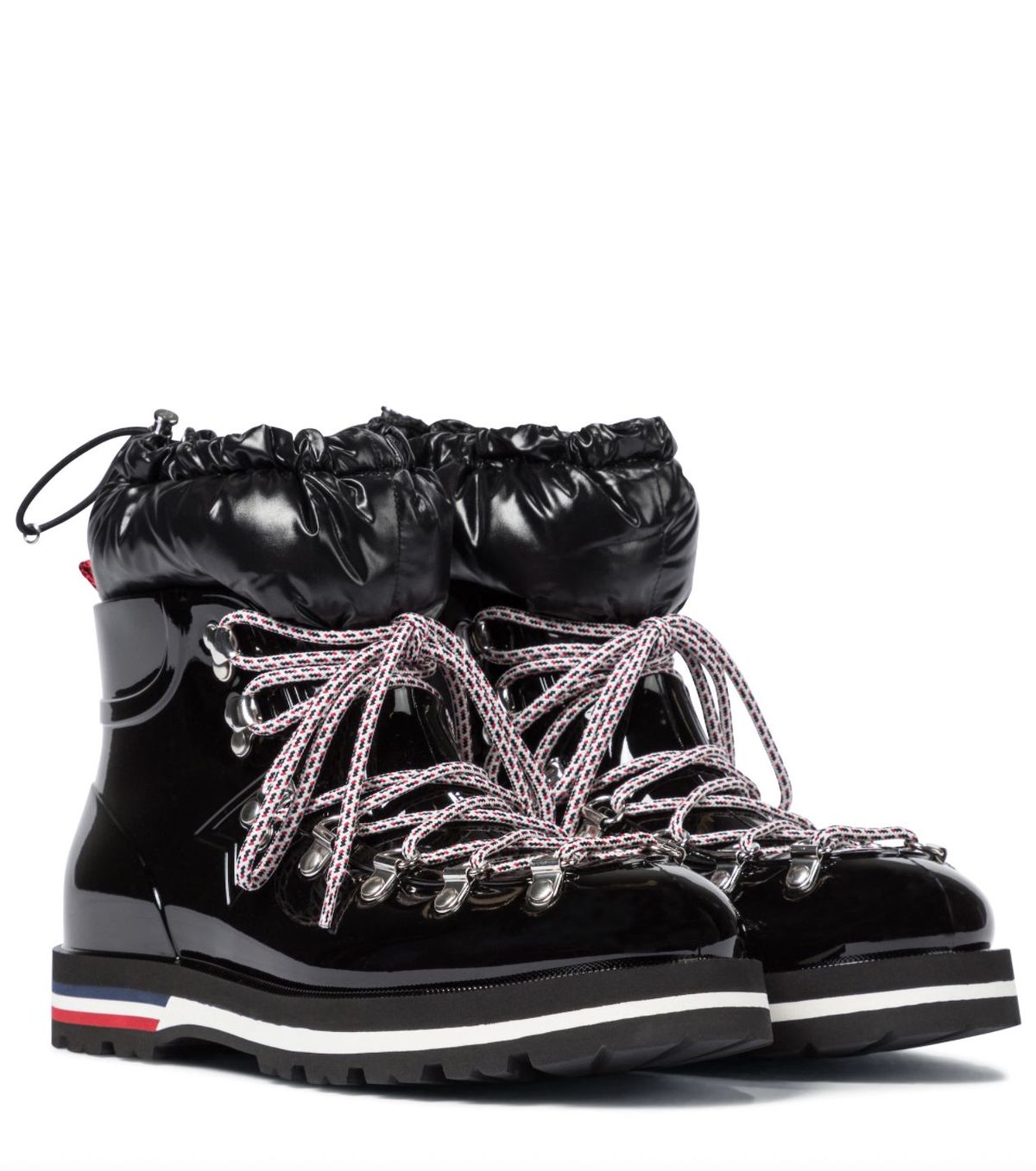 Another puffed up and padded pair, Moncler is known for their winter wear. Here, their snow boots in a patent finish with coloured laces on display. The perfect addition on any winter holiday, slip them over your most stylish thermals and head to the aprés.
Balmain
Monogram snow boots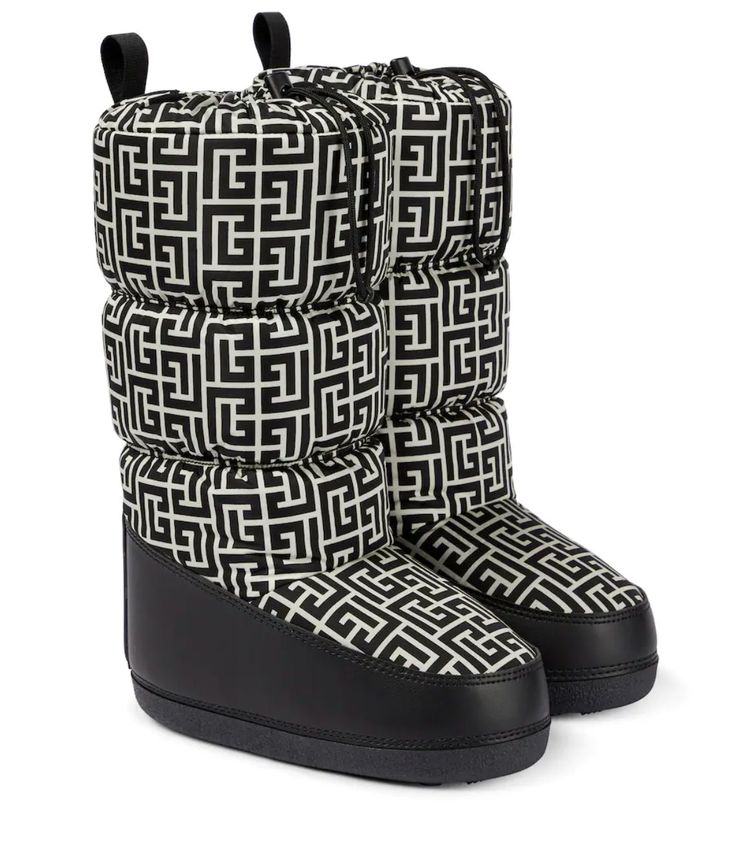 If maximalism is your thing then these snow boots will look right at home in your aprés-wardrobe. If you are feeling less daring pair with an all black outfit for to let the boots do the talking.
Chloé
Chloé x Moon Boot snow boots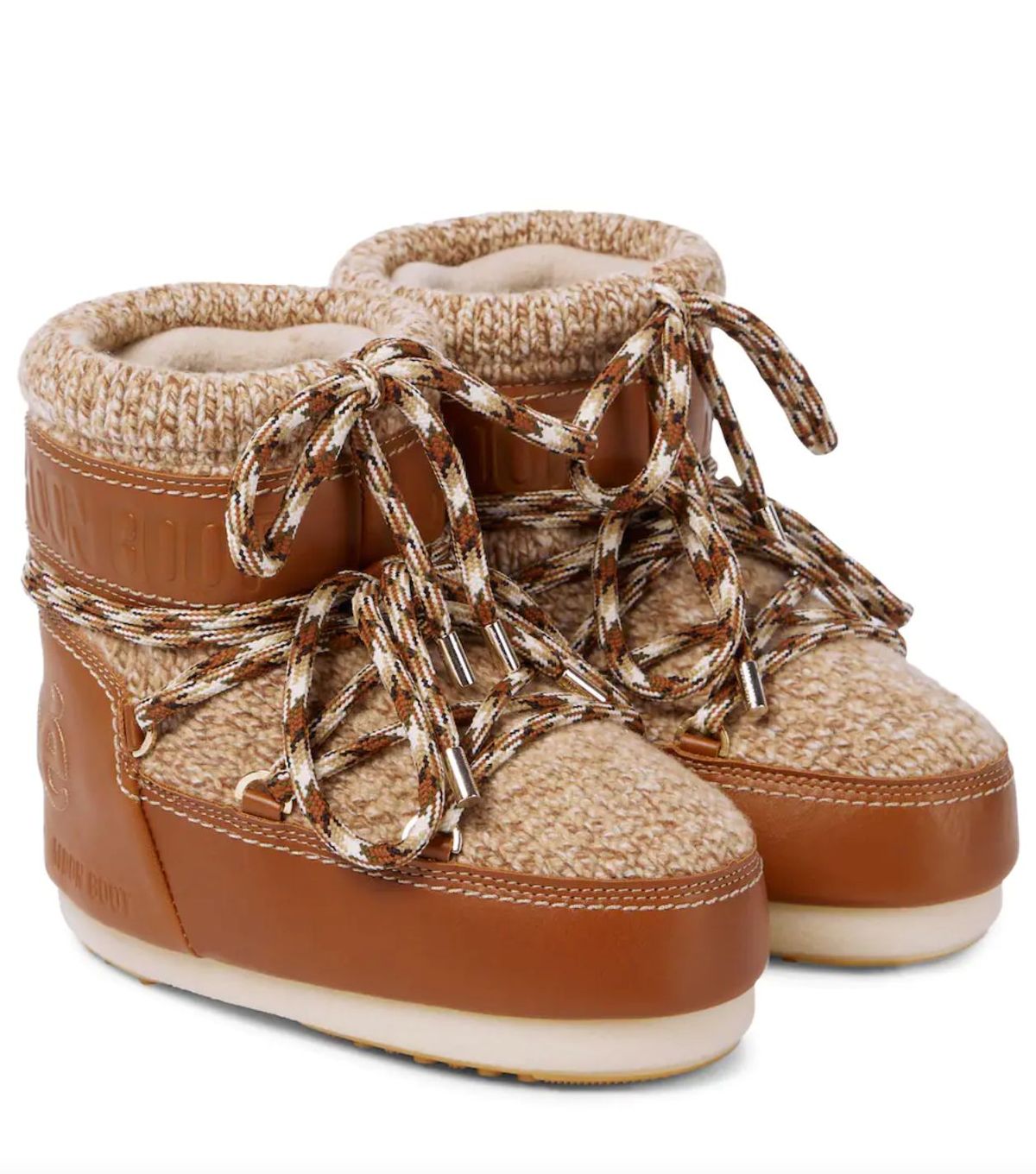 Chloé's collaboration with Moon Boot results in an approach to the signature snow boot design which is totally in line with the French fashion label's aesthetic. Made from teddy-textured wool trimmed with dark brown leather, and set atop lifted ridged soles for proper traction on the ice.
Fendi
Padded logo-jacquard canvas snow boots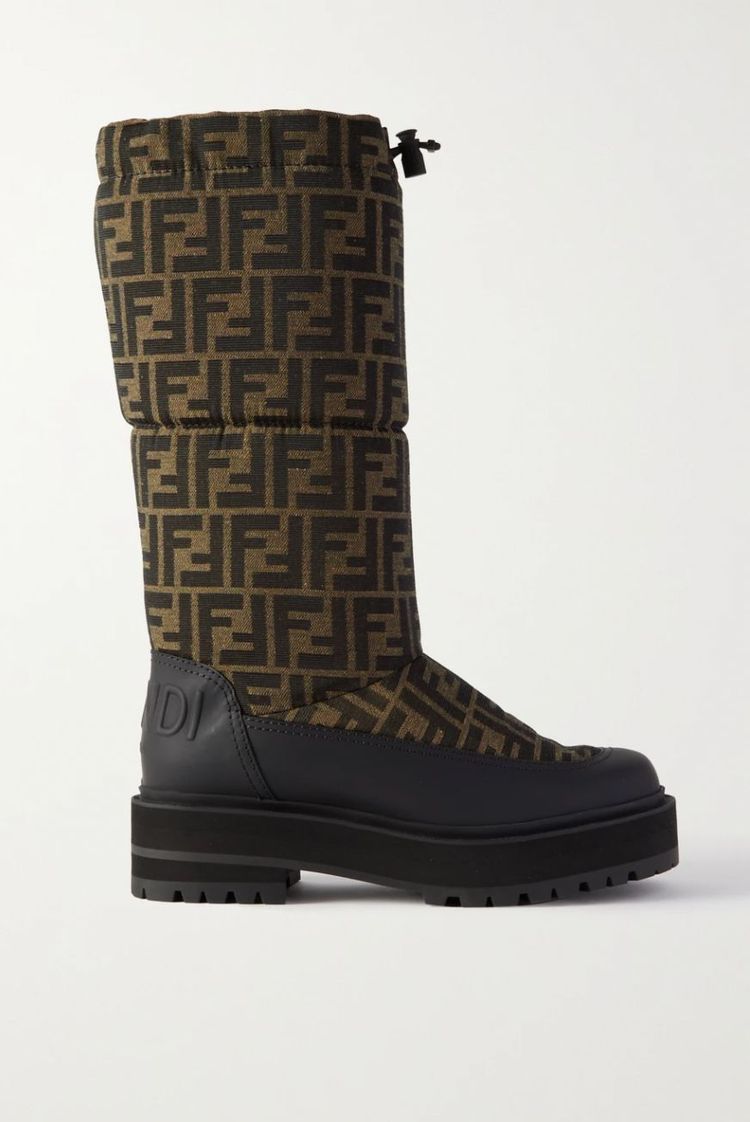 Whether you're on the slopes or traversing snowy city streets, Fendi's boots are a stylish way to brave the elements. Made from padded canvas-jacquard, they boast the iconic 'FF' monogram and have logo-embossed leather trims above durable rubber soles. Adjust the toggled drawstrings at the cuffs to secure the fit.
Moon Boot
Glance metallic rubber snow boots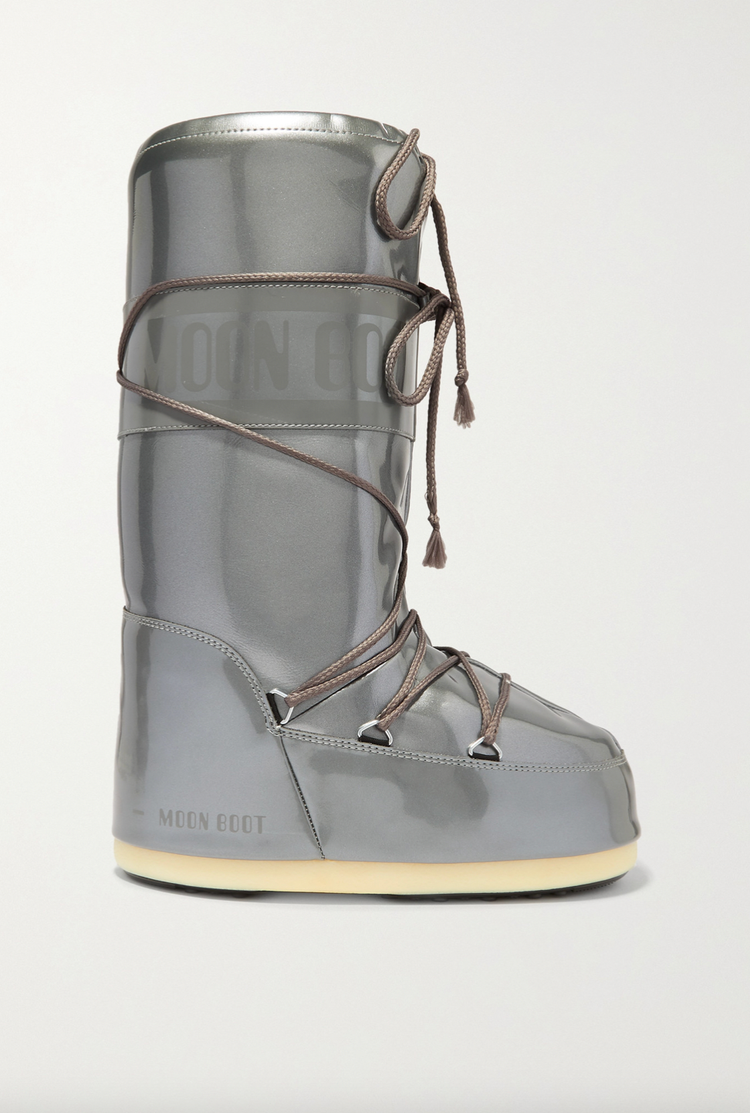 Inspired by the lunar overshoes worn by the Apollo 11 astronauts, the Moon Boot has managed to carefully balance form and function when creating their iconic styles. These galactic silver pair crafted from waterproof shell, are no exception. Sporting a sturdy rubber-tread sole to provide optimum grip on icy surfaces these are guaranteed to look out of this world on your next ski trip.
Valentino
VLogo shearling and suede snow boots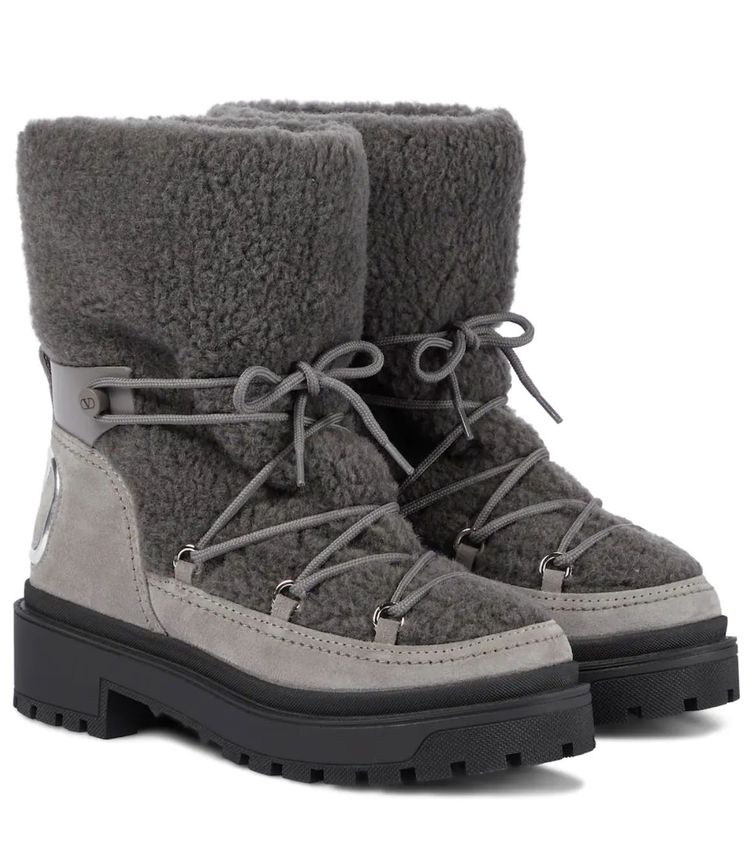 Brave the elements in-style, courtesy of these grey snow boots from Valentino Garavani. They're made from tactile shearling with suede trims, and accented with silver-toned Valentino at the heel counters.