Why not bundle up in the best outerwear to invest in now?
The one thing Nordic street stylers know how to get right is outerwear. The thin Parisienne layers and mini-mini skirts of Milan may be a feast for the fashionable eye, but in our northern European reality, these looks are limited to the summer months. Instead, we sport unstructured faux-fur maxi coats and bolstered shearling jackets with the knowledge that a good coat is the crowning jewel of our closets and the epicentre of our winter wardrobe – not to mention the main sartorial feature of our everyday ensembles for the majority of the year.
As such, it is unsurprising that we consider our local fashion weeks the paragon of inspirational winter wear. Below, we've gathered the coats our favourite Scandi street stylers couldn't get enough of in 2022 – and where to buy them now.
The faux fur maxi coat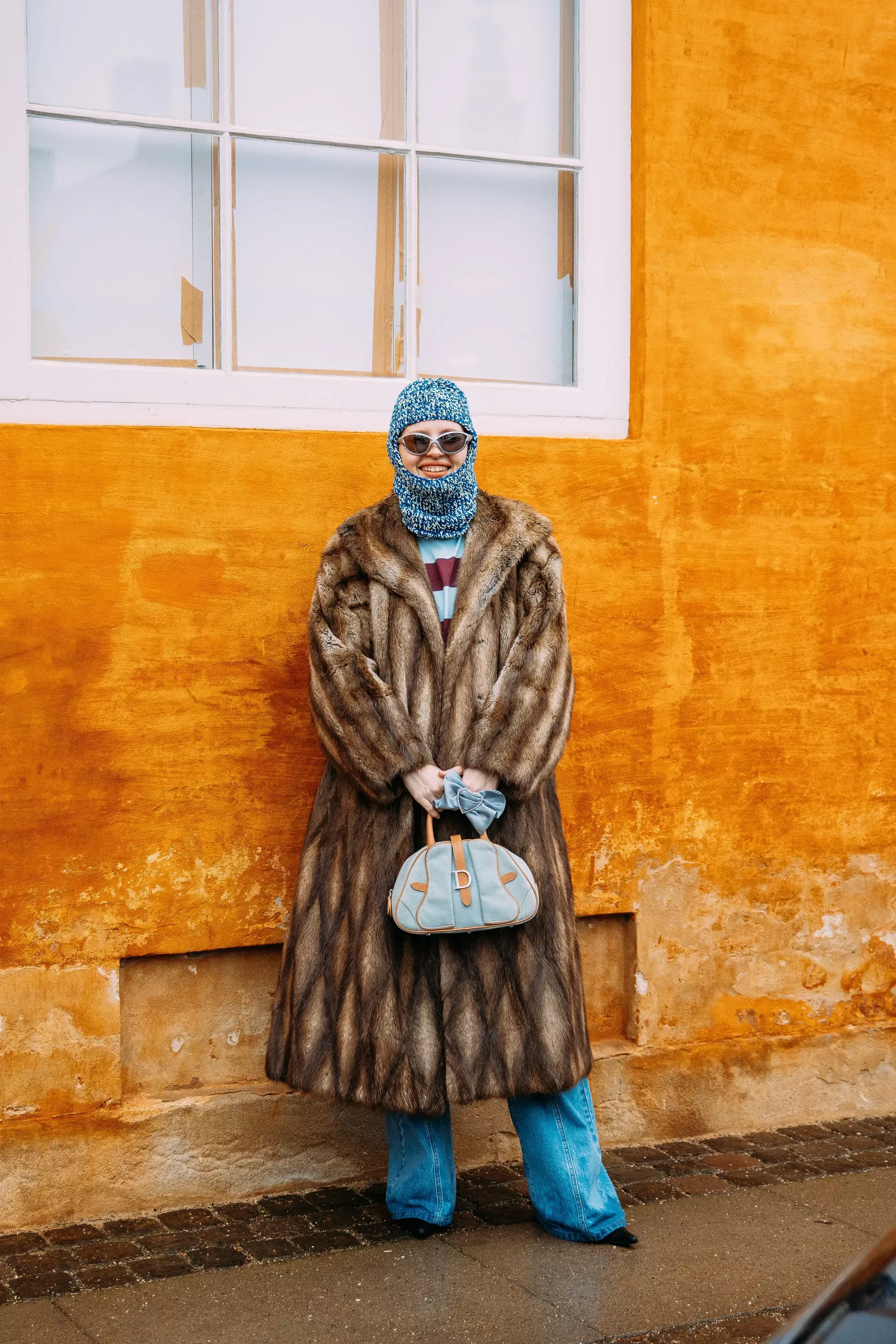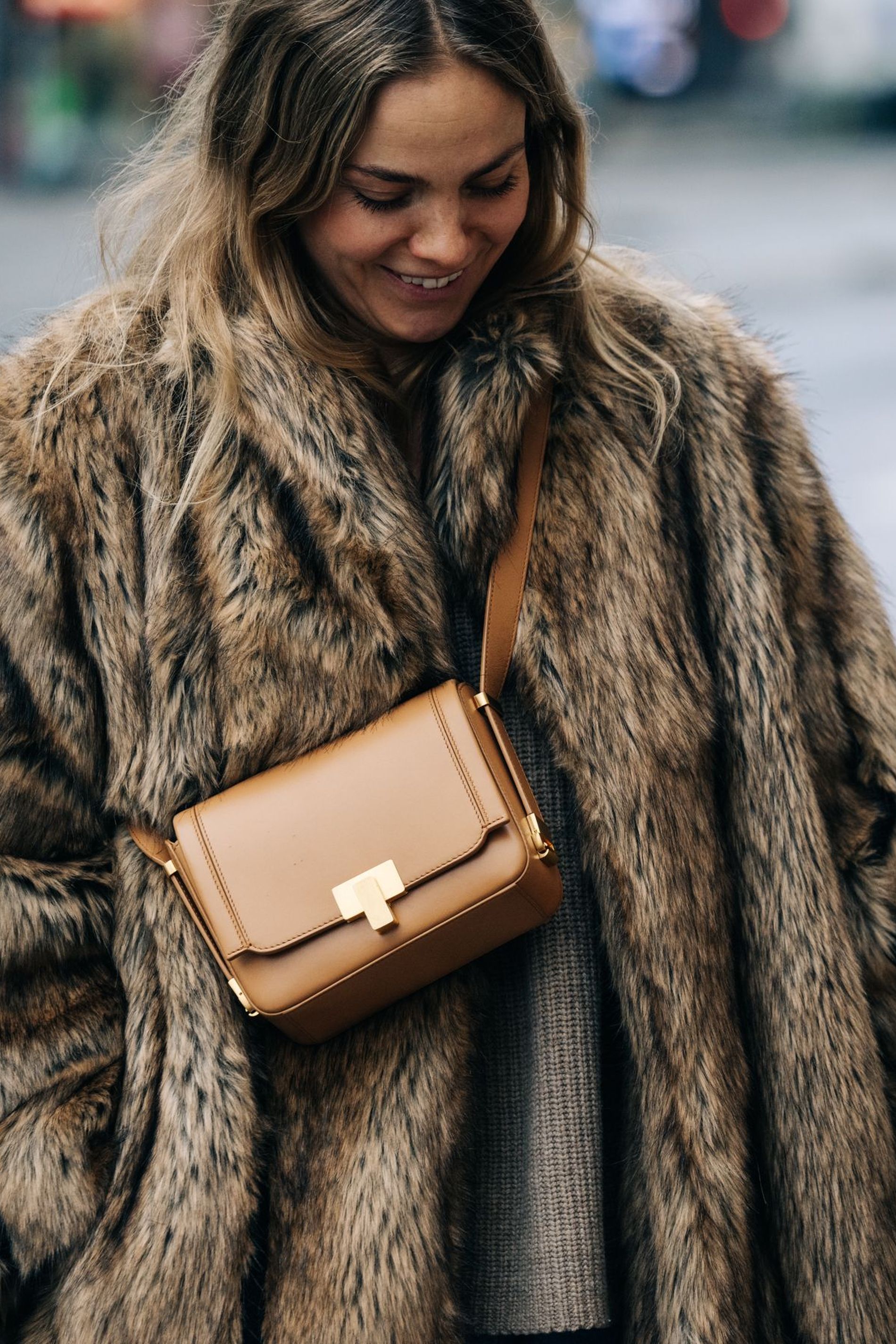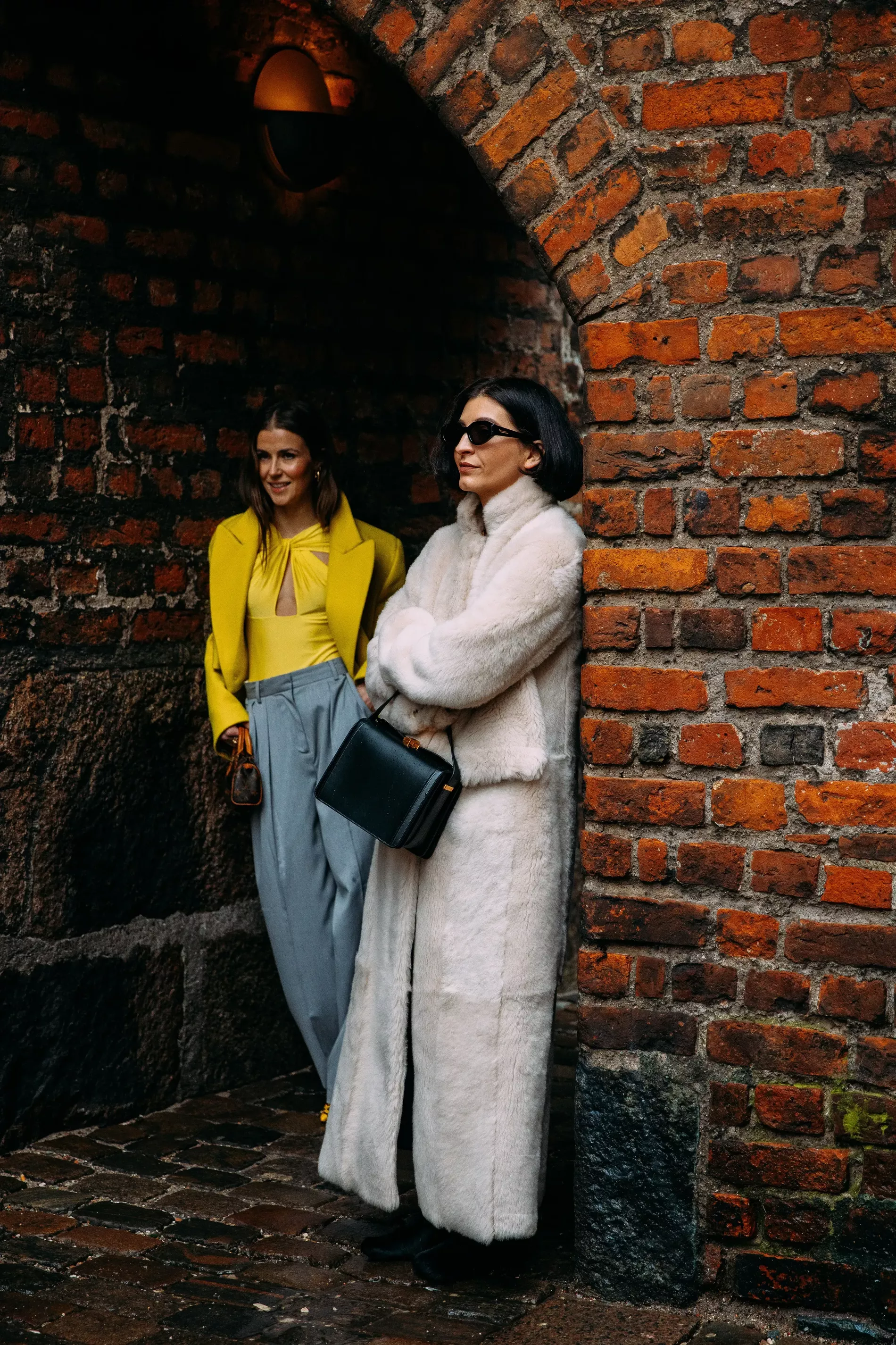 As we saw the hemlines of shorts, skirts and dresses rise bit-by-bit on the runways of 2022, coats kept growing longer. Combine this proclivity for floor-skimming silhouettes with the Nordic's natural taste for fuzzy features, and we have the super star of this season: the faux fur maxi coat.
Favoured in a neutral colour palette with the occasional graphic element by Nordic street stylers, this piece has that magical ingredient that instantly elevates any ensemble you may put together. It's a natural addition to your night out, but has equal effect when thrown over sweats for a visit to the grocery store. Just consider Carrie Bradshaw rushing through the snow-covered street of New York on New Year's Eve wearing nothing but a sparkly beanie, a pyjama set and an oversized fuzzy coat – the height of high-low dressing.
---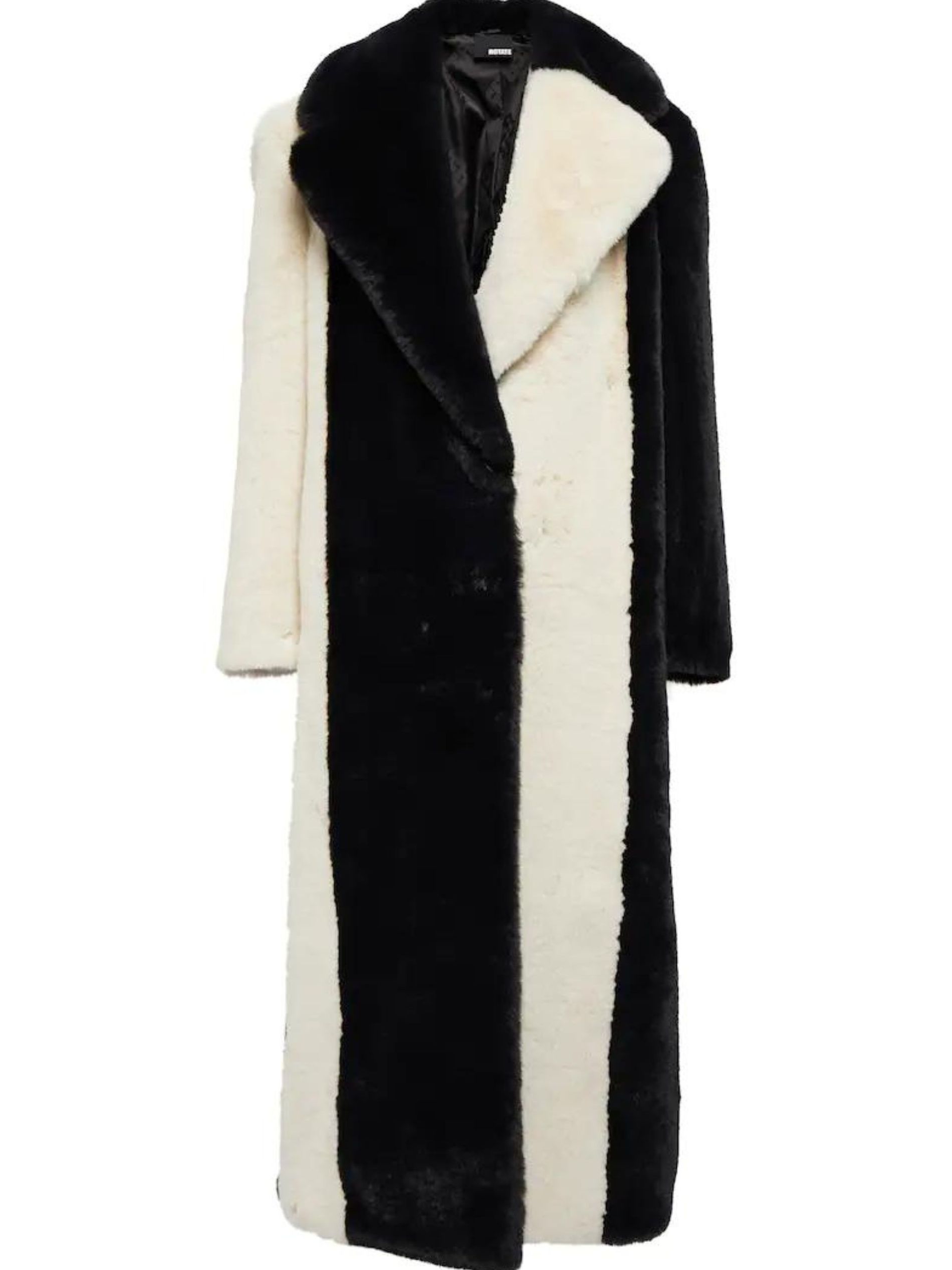 Striped faux fur coat
Rotate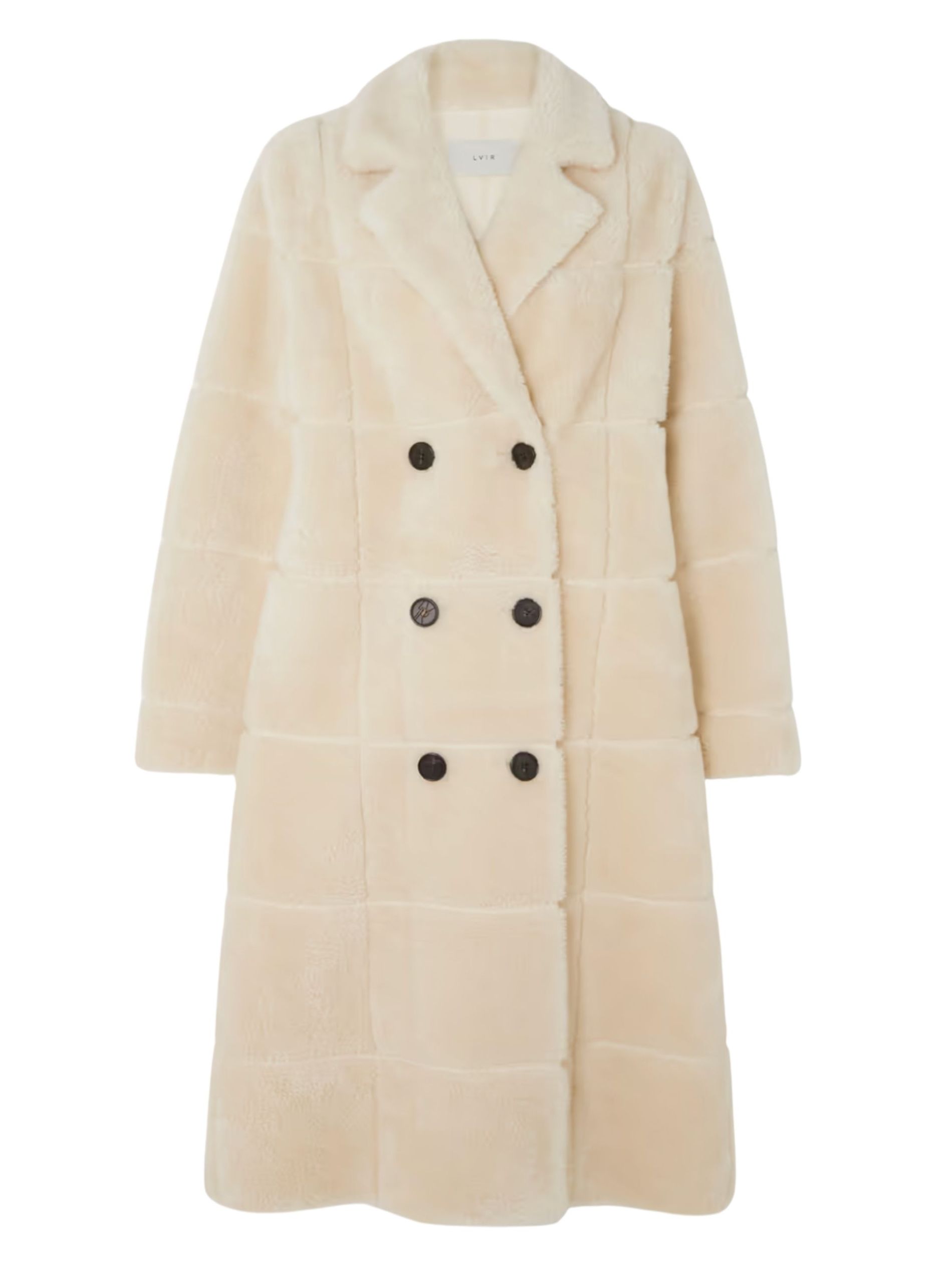 Double-breasted paneled faux shearling coat
Lvir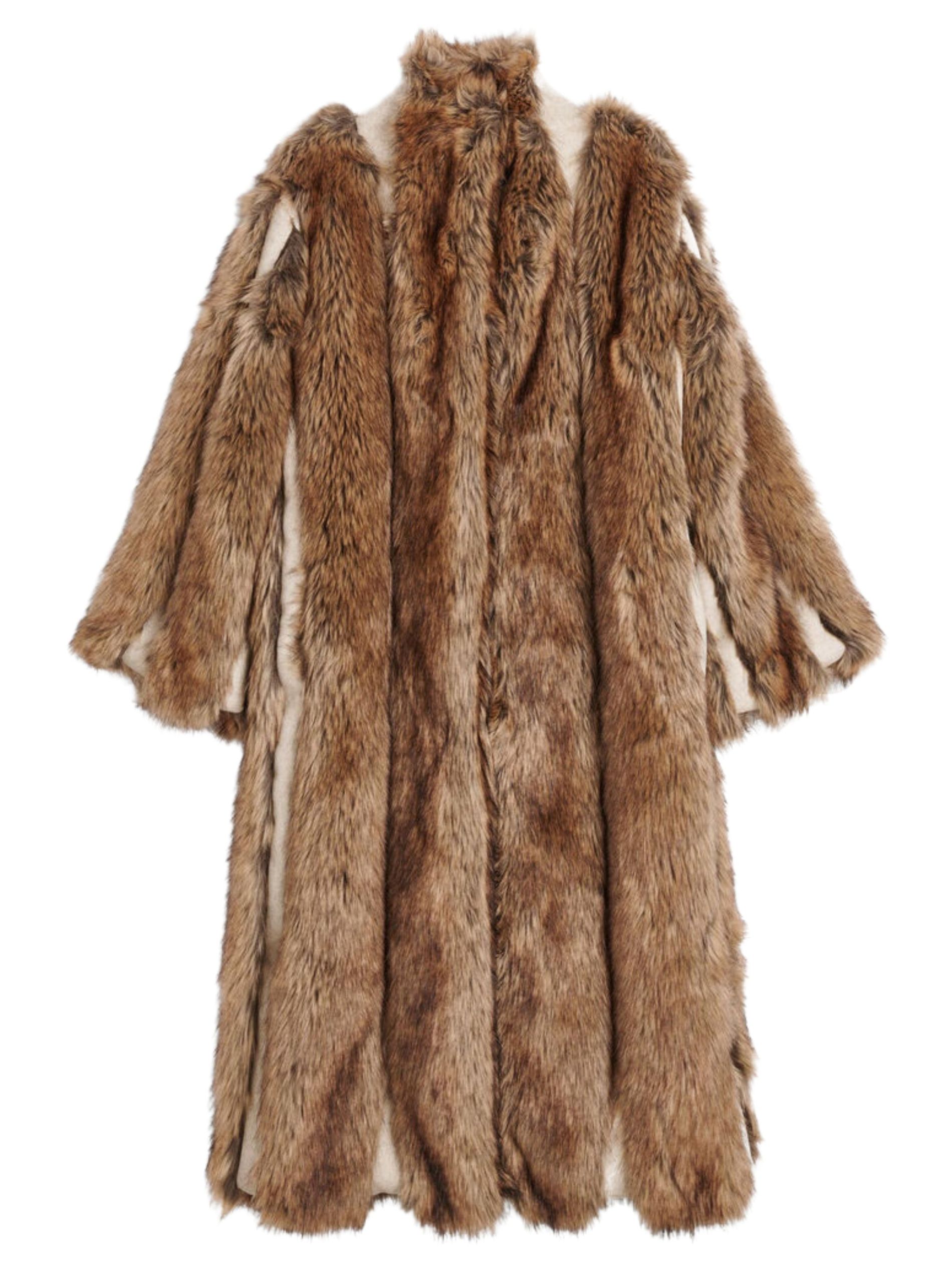 Kavela faux fur coat
By Malene Birger
The shearling jacket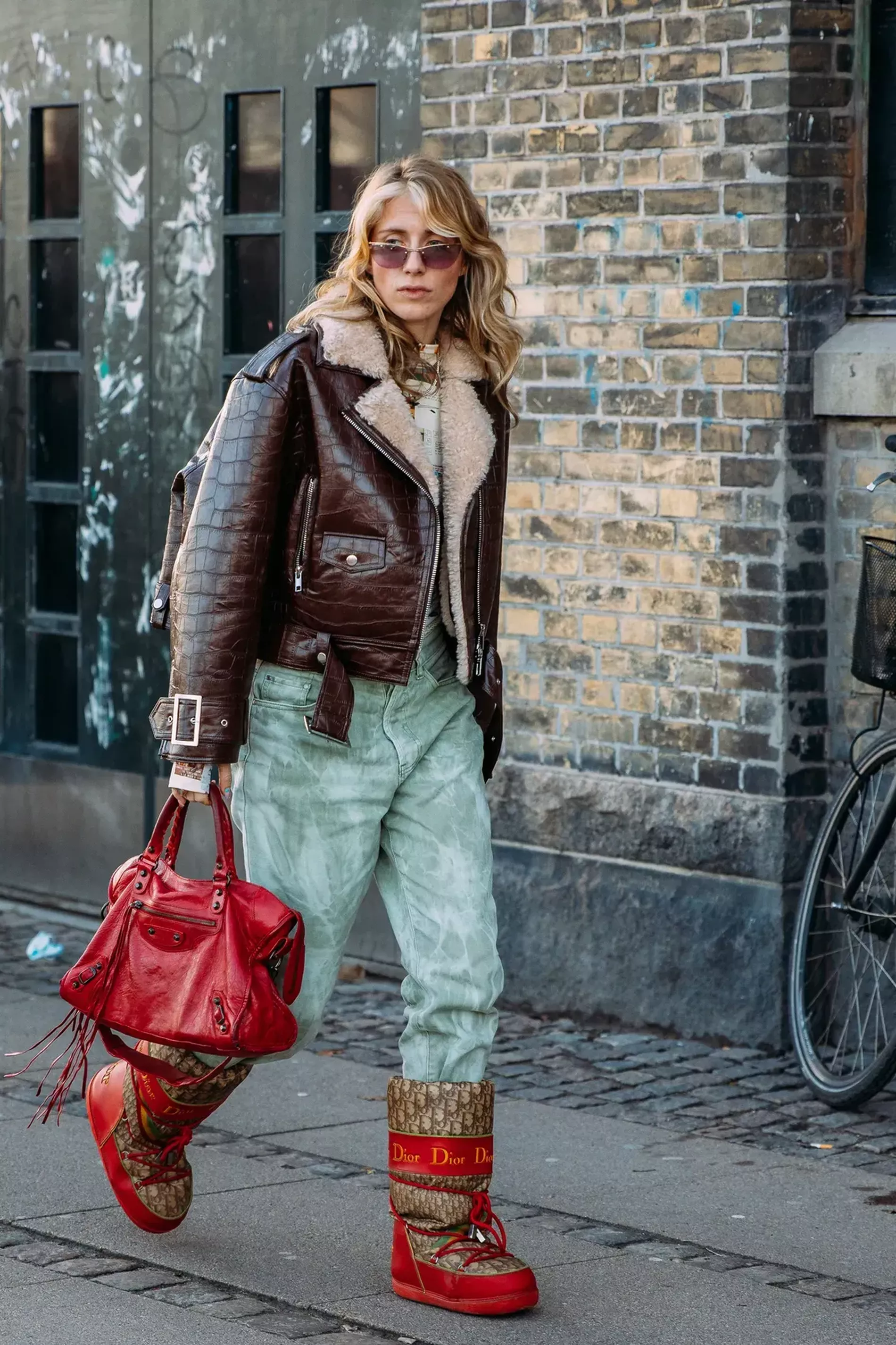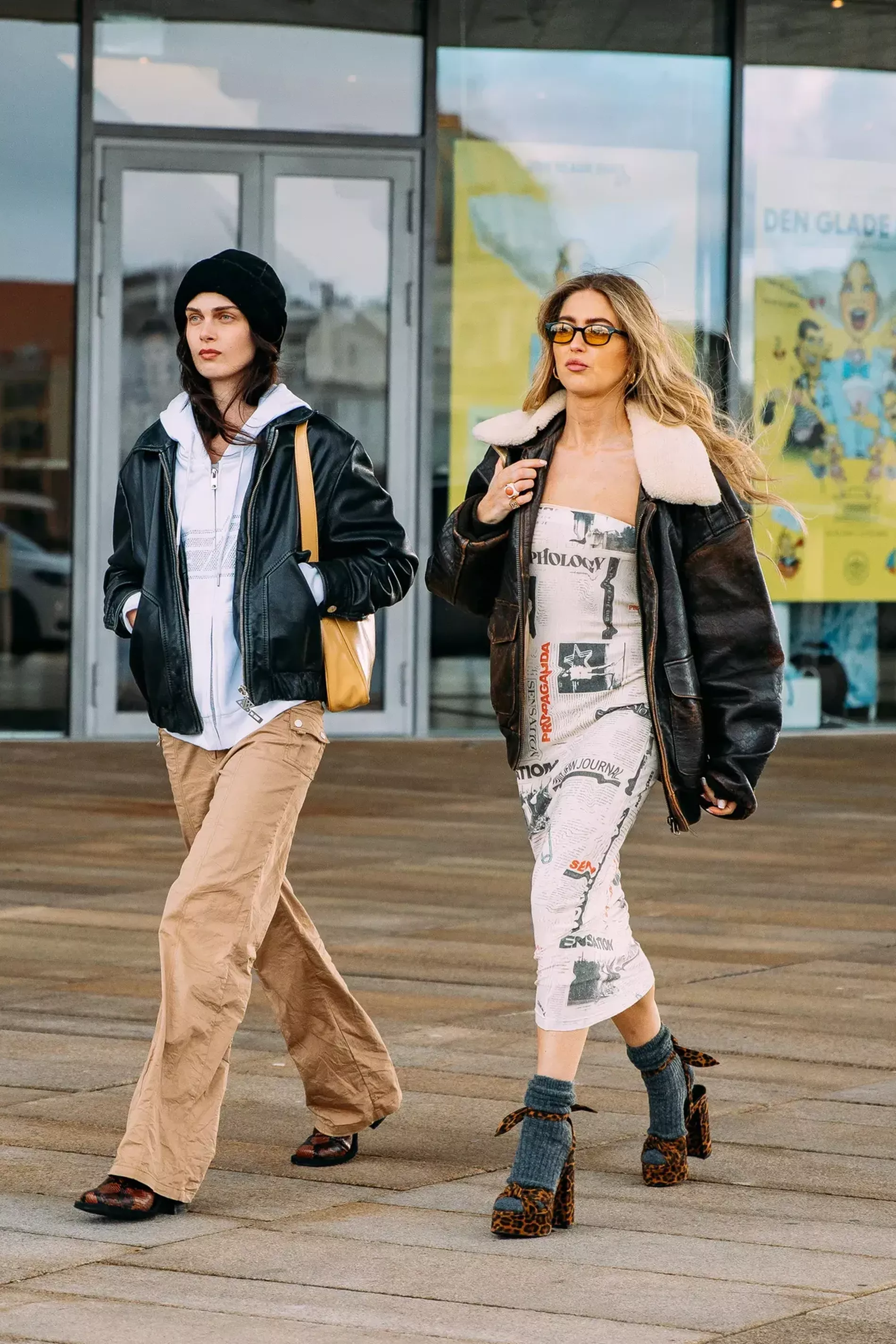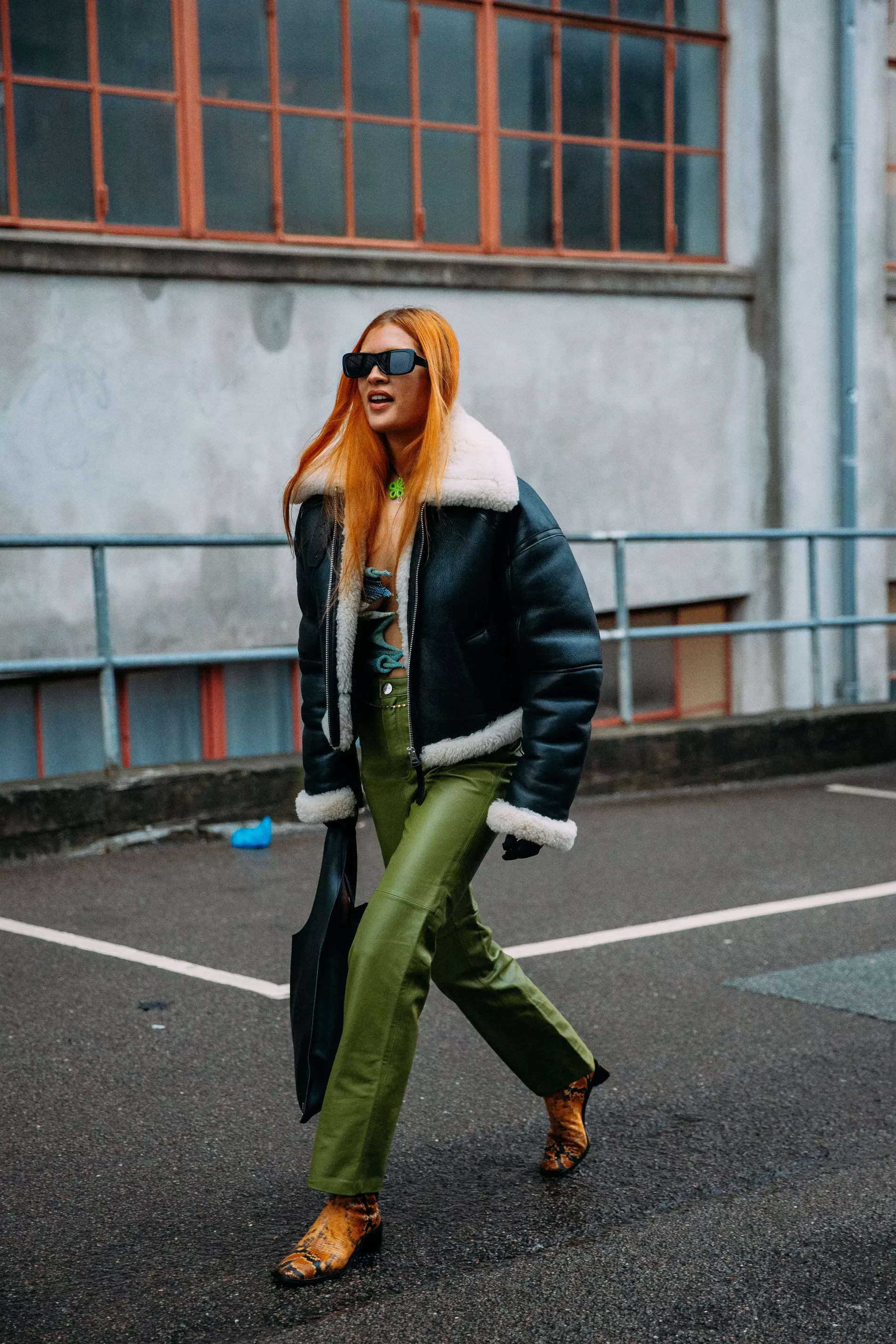 While most of the coats this year grew longer and longer, the cropped shearling jacket held its appeal. Often seen detailed with an aviator flair, this fantastic piece of outerwear has ousted both biker and bomber as the must-have jacket of the season.
Best sported in a slightly oversized, cocooning cut, this winter warmer keeps the chill out even in freezing temperatures – it was originally crafted to combat the cold in wartime cockpits, after all. Today, we prefer to pair our shearling pieces with slightly more sultry silhouettes. Why not wear your fluffy collar with a body-hugging knitted dresses or skin-bearing cut-outs? We promise this outerwear marvel will keep you toasty no matter what.
---
Faux shearling cropped jacket
Sacai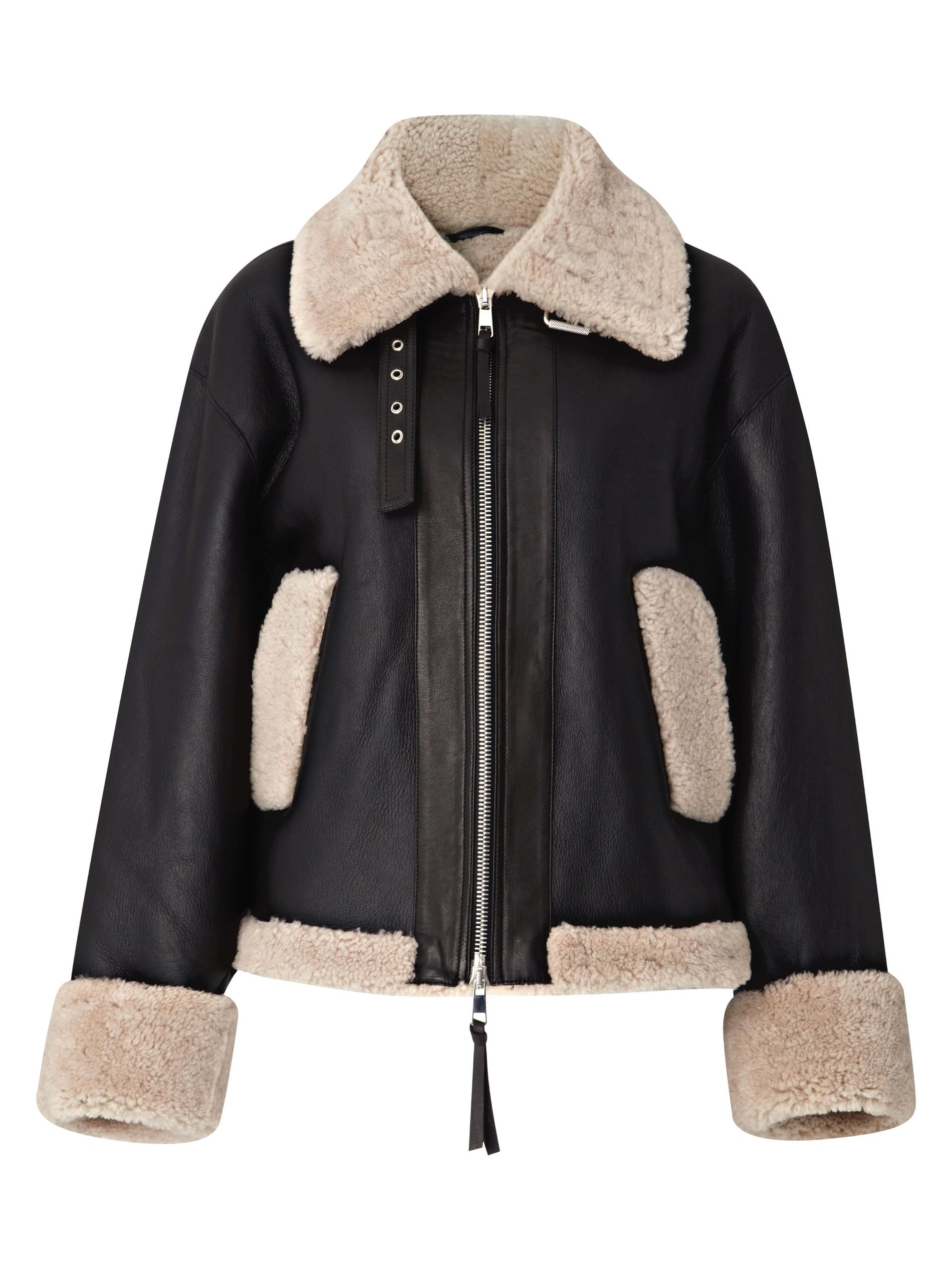 Joanna jacket
House of Dagmar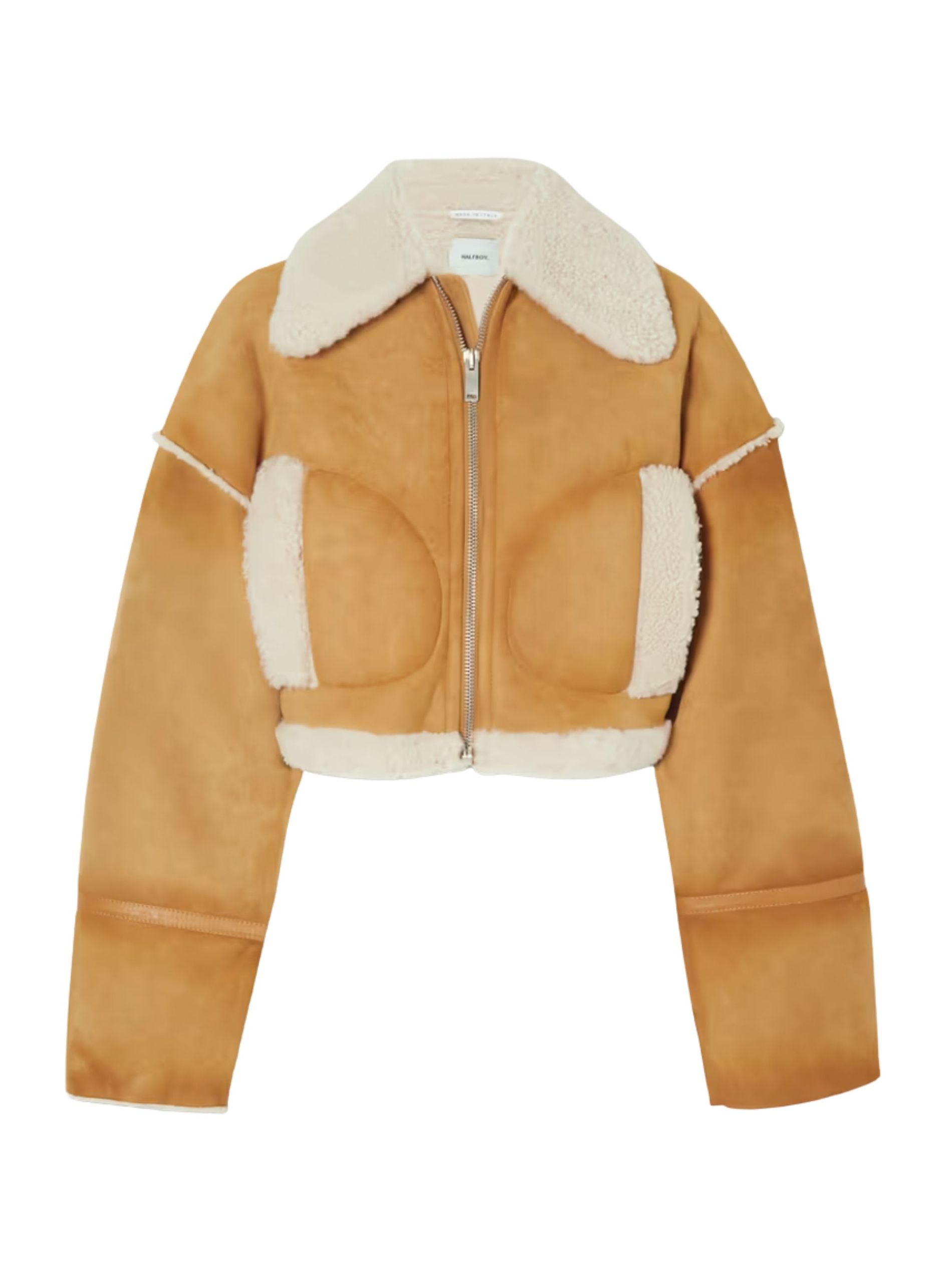 Tan cropped shearling jacket
Halfboy
The Matrix coat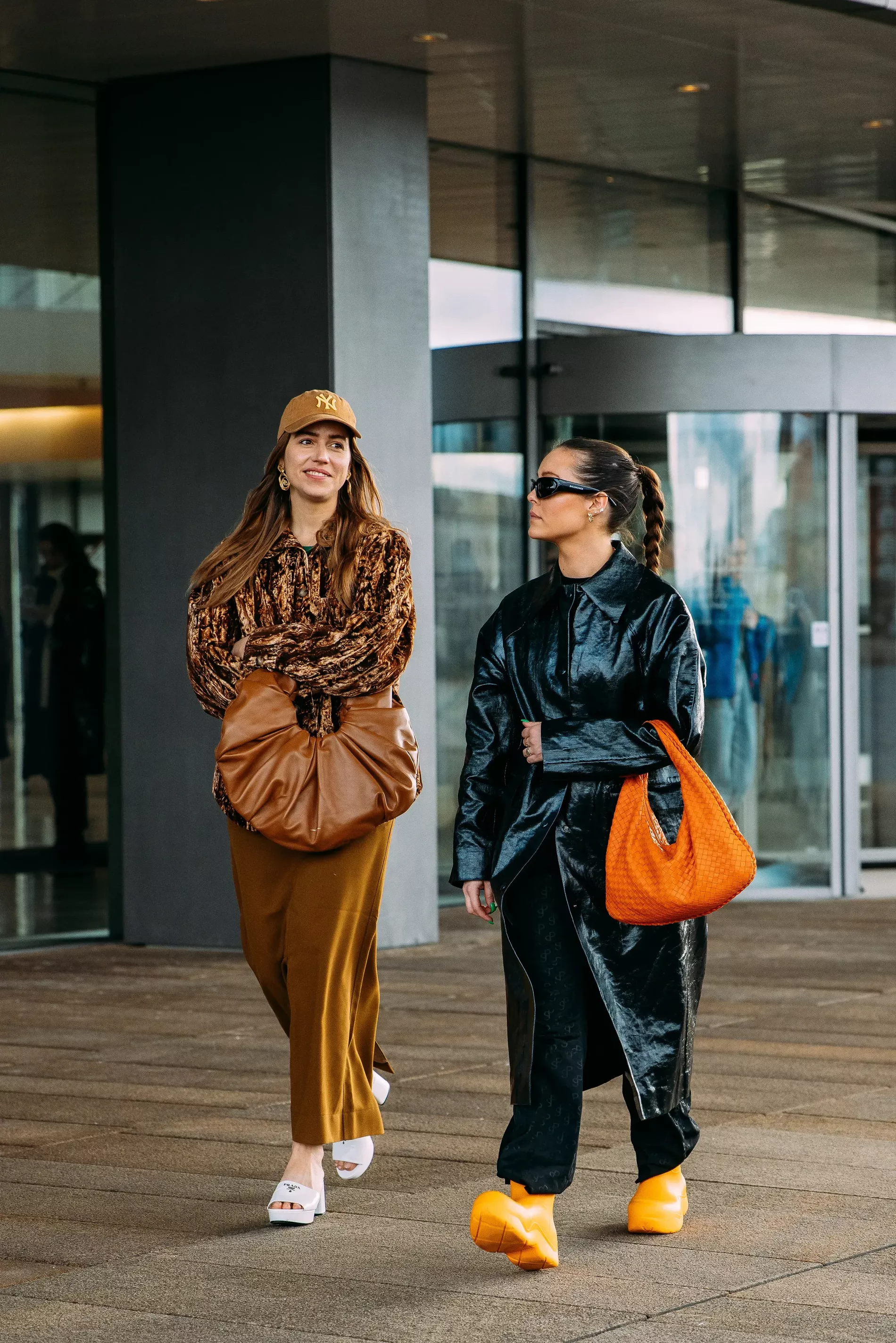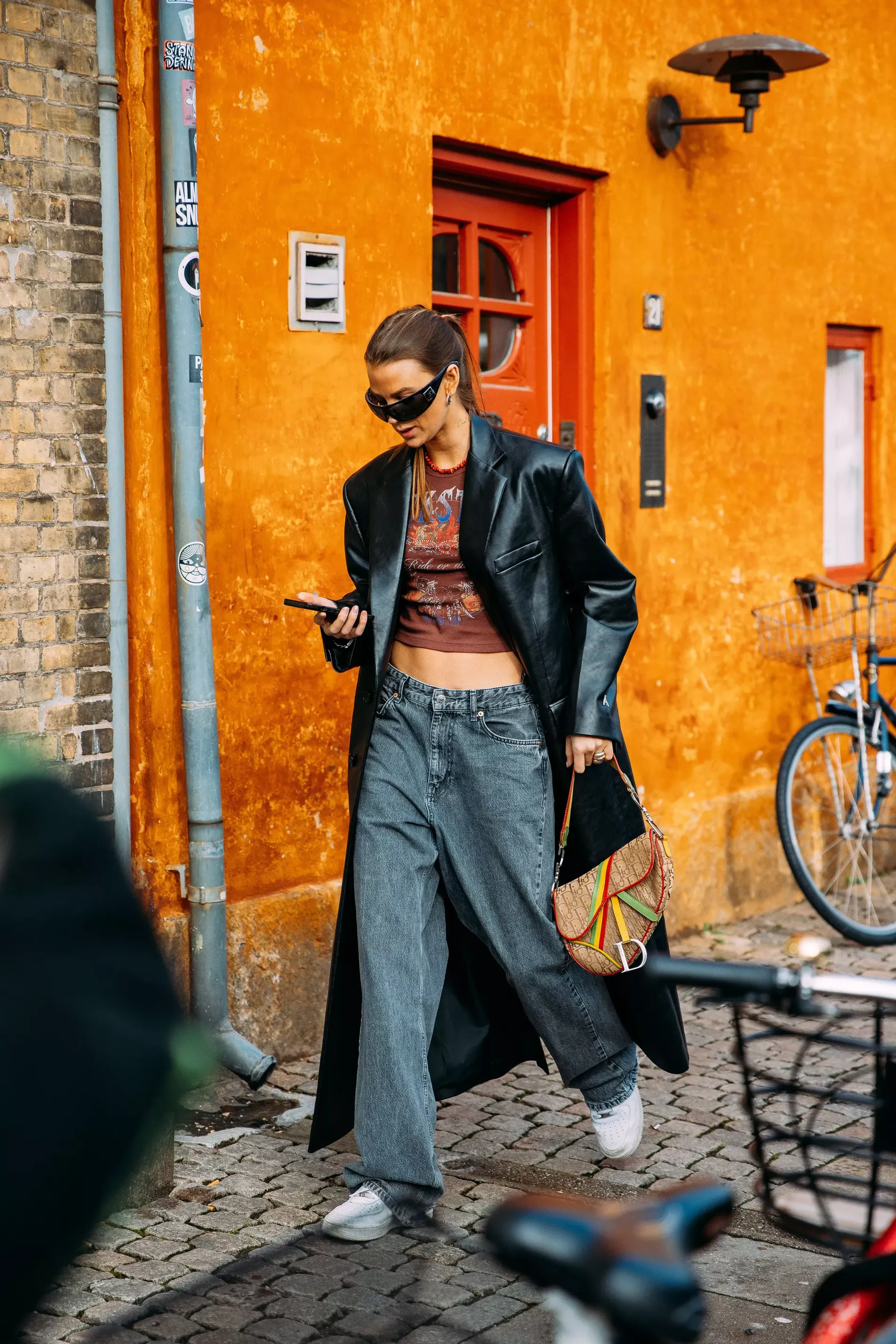 Seeking minimal and sleek style, while still wanting to make a statement? The Matrix coat has you covered. This glossy garment was a key piece in most Scandinavian wardrobes for 2022. Its street style credit was kept in high regard as fashion week attendees paired theirs with low-slung denim, sneakers, and sunglasses – the futuristic frames regularly in keeping with the coat's namesake movie.
When buying a black leather coat you should consider its long lifespan. Preferably made from a leather alternative, this piece will most likely live in your wardrobe for years (if not decades) to come, due to its classic cut and timeless appeal. So whether in a structured form, with sharp shoulders and a slim silhouette, or tailored to be oversized in buttery smooth leather cinched at the waist, consider this closet addition a true investment.
---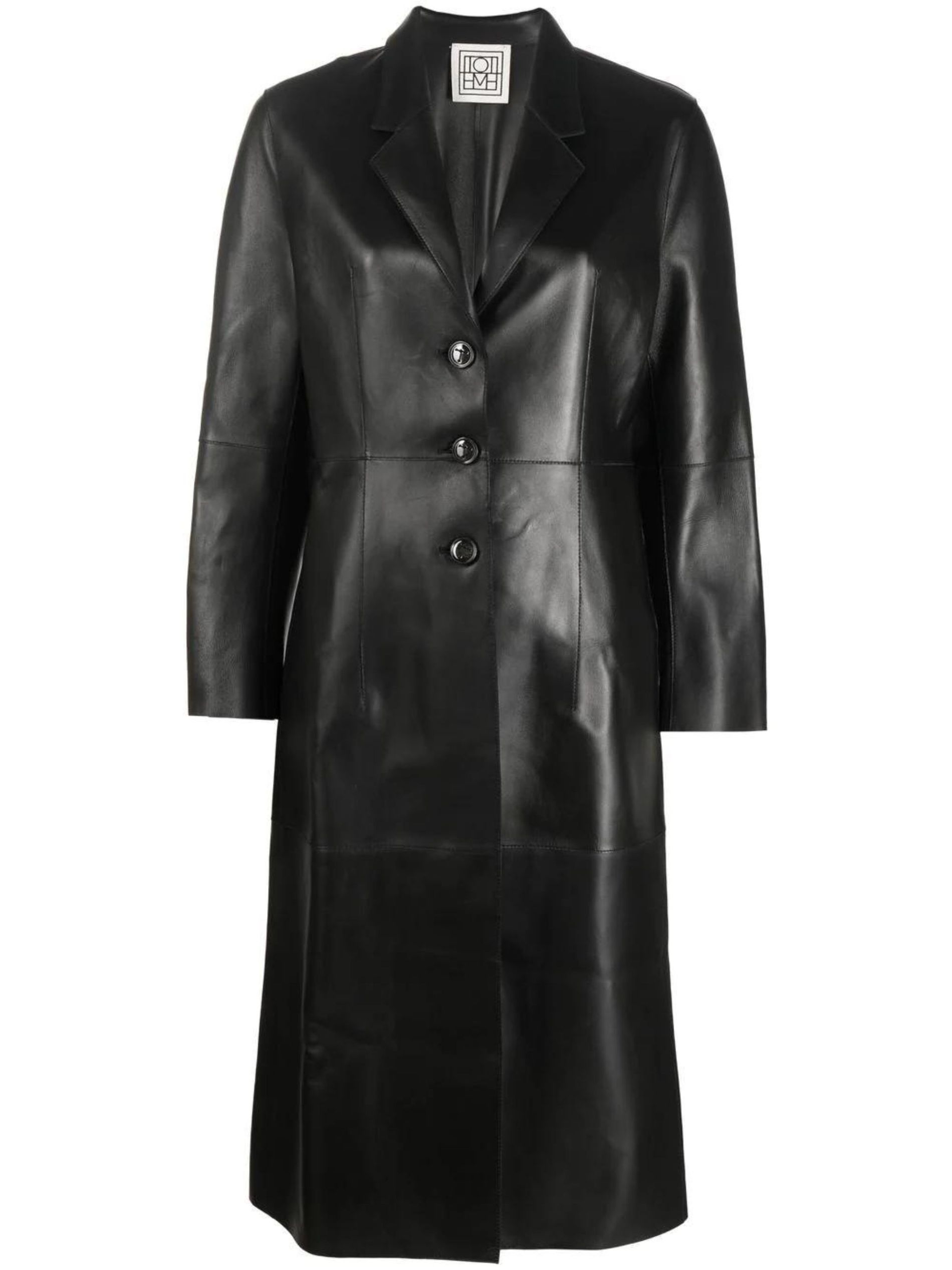 Single-breasted leather coat
Toteme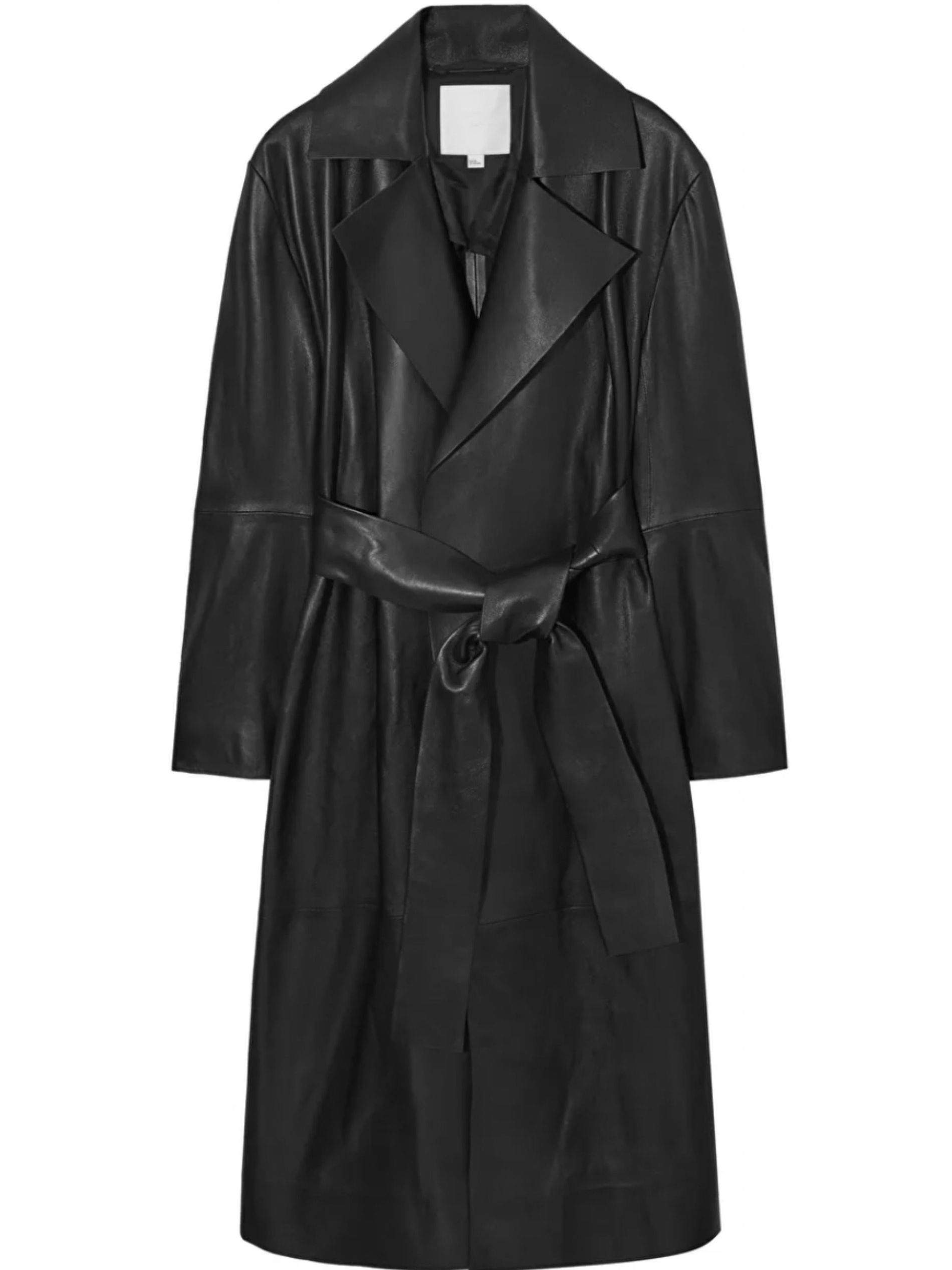 Oversized leather trench coat
Cos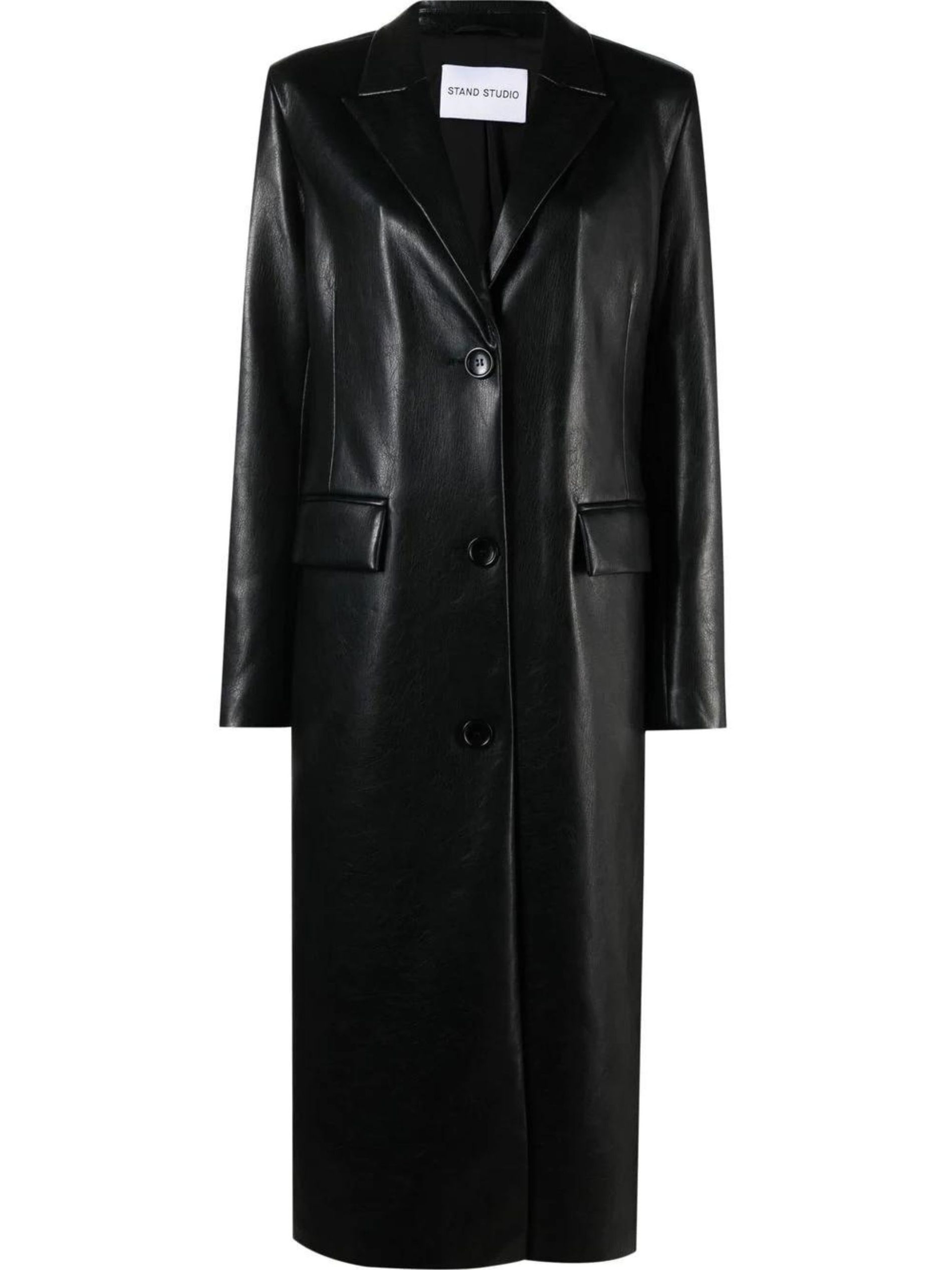 Single-breasted faux-leather coat
Stand Studio
The pop of colour bonus round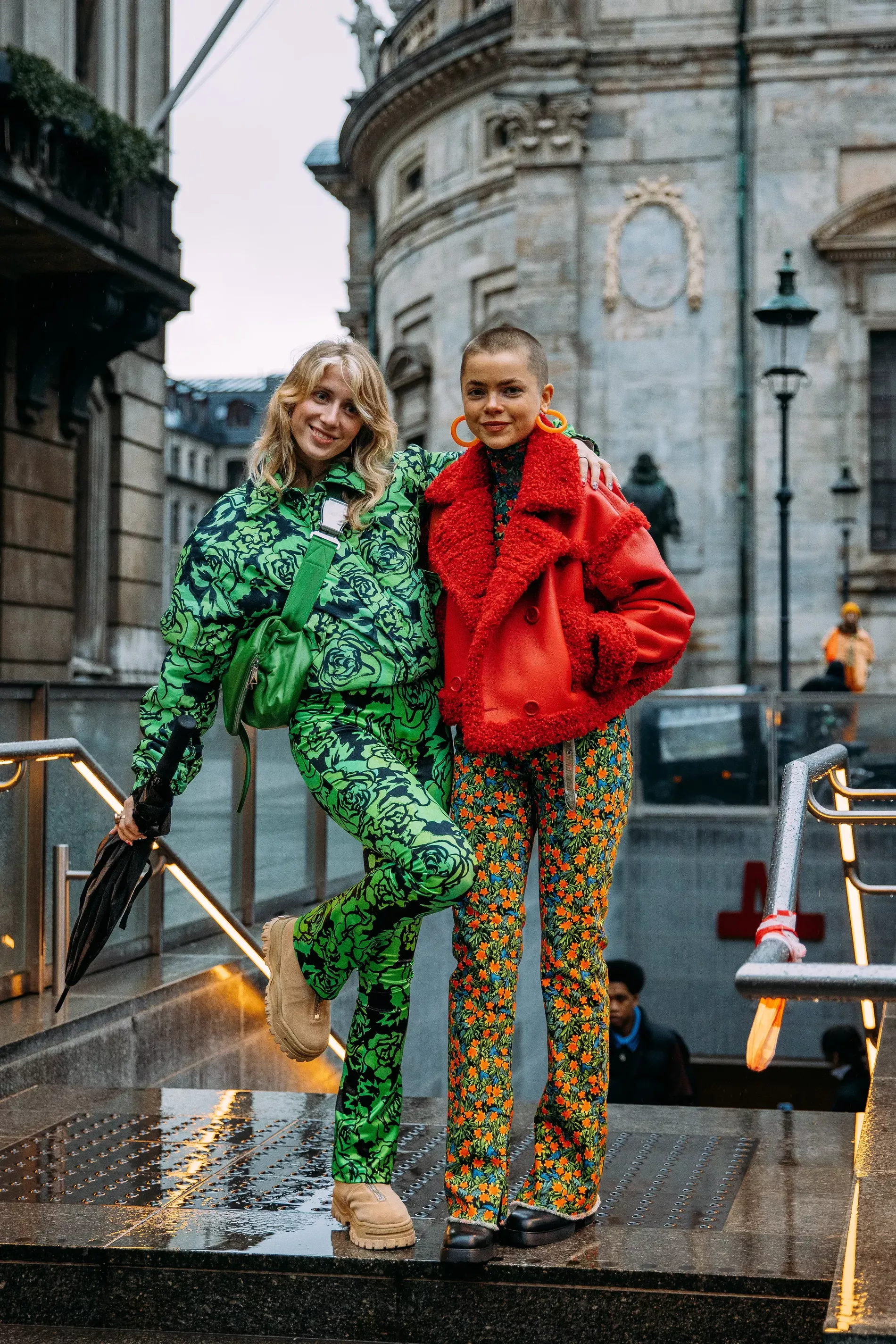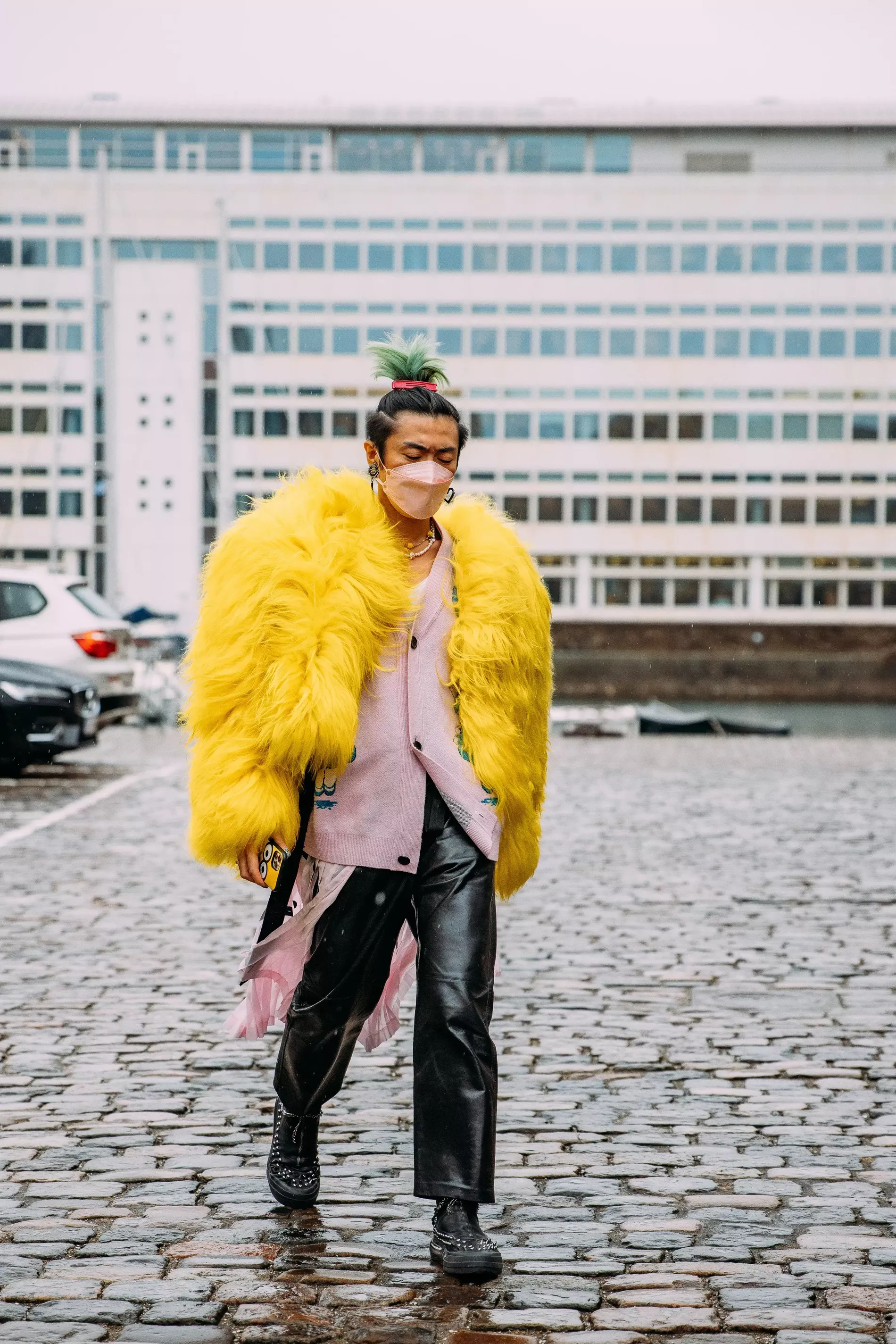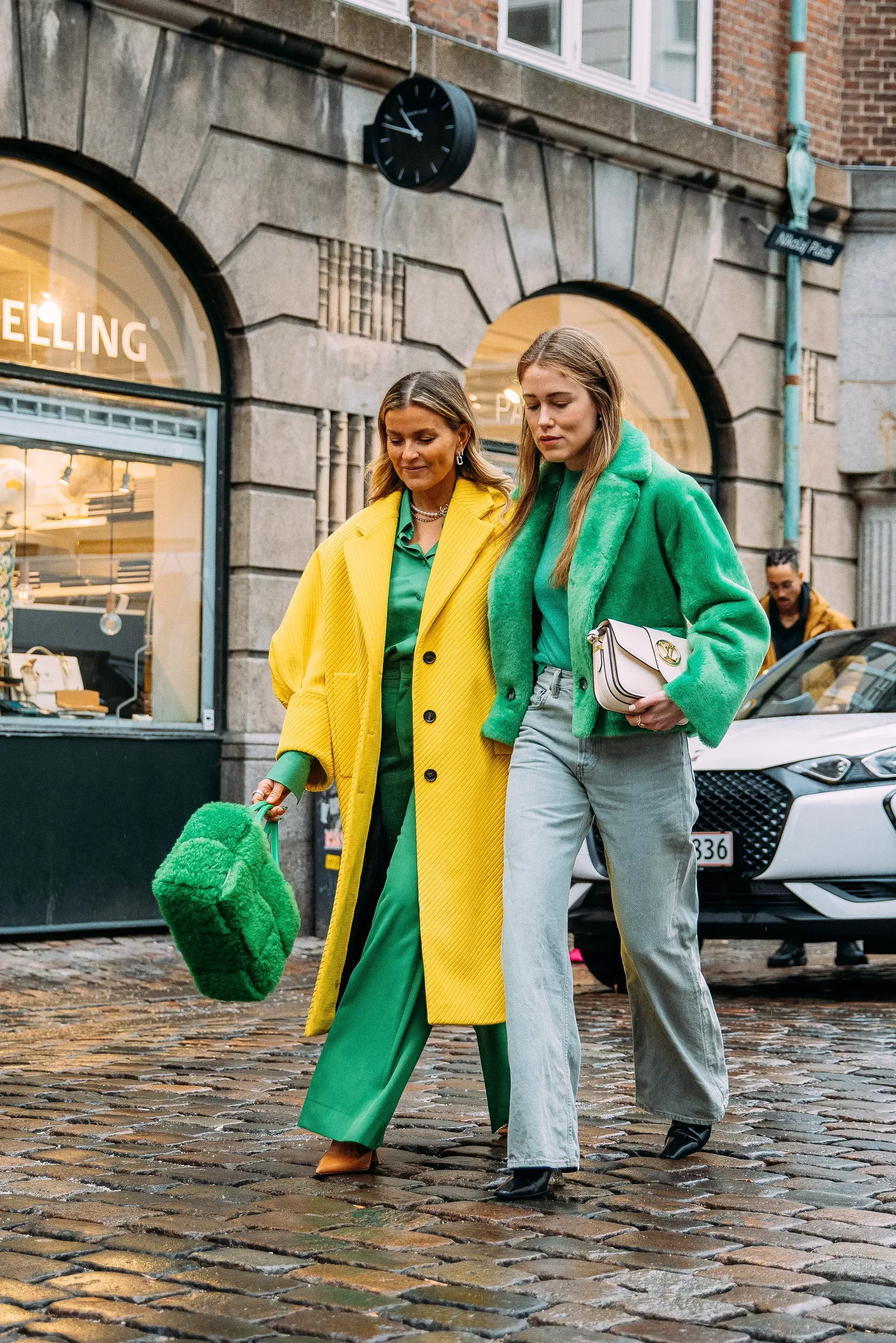 When considering a new addition to your outerwear, it is as much about chromaticity as type, and we can't deny the appeal of a colourful coat. While the notion of neutrals have long led the way in the Nordics – a black coat always being described as "an investment" – a splash of pigment has piqued the region's interest as of late. And it is an understandable shift. When the sun sets in the early afternoon and dreary darkness fills most of our days, a pop of colour may be just the thing to ward off our seasonal depression.
Call it the Copenhagen-effect or a need for serotonin filled saturation, a colourful coat has become just as much of an investment as its monochromatic counterpart.
---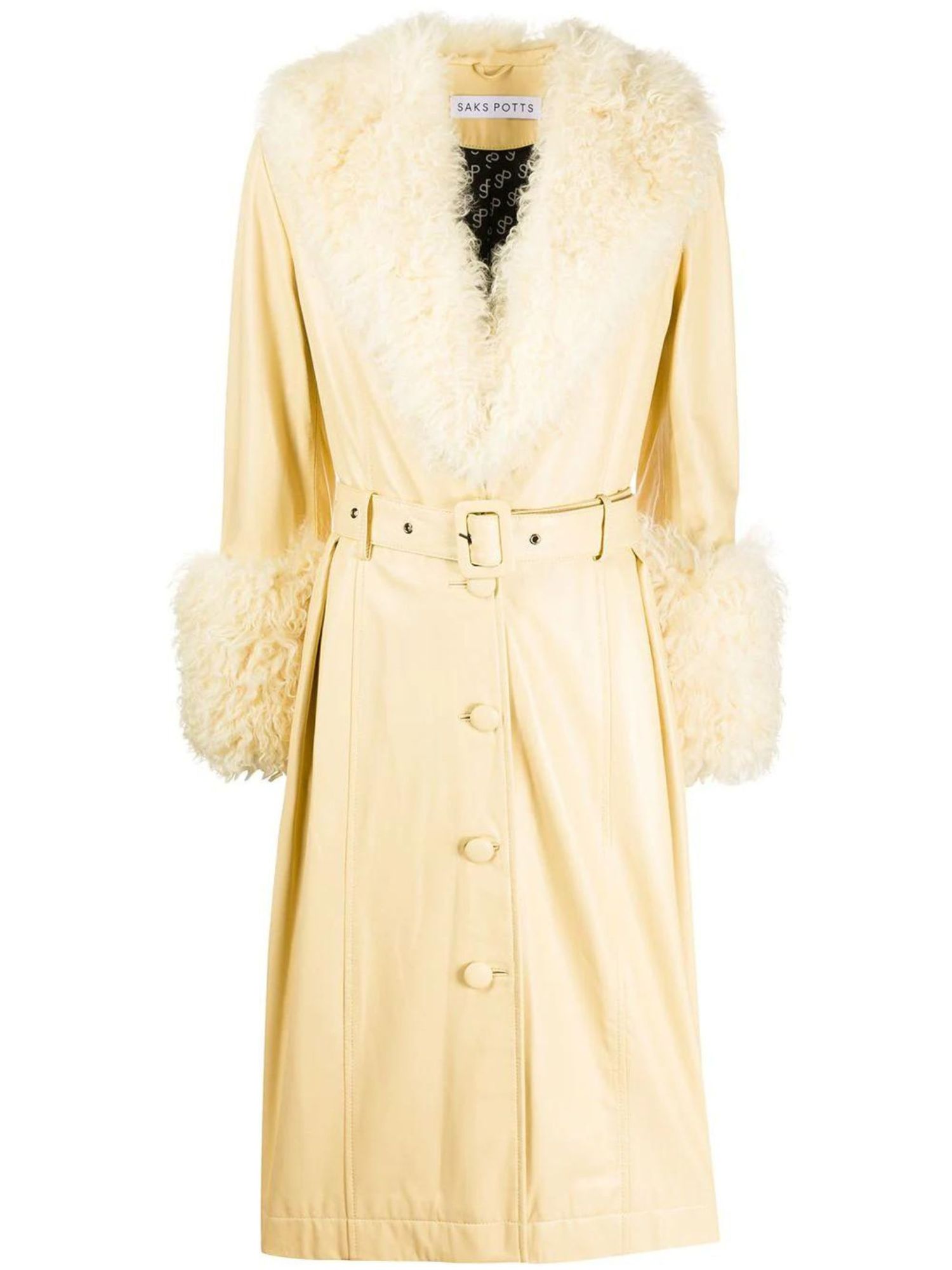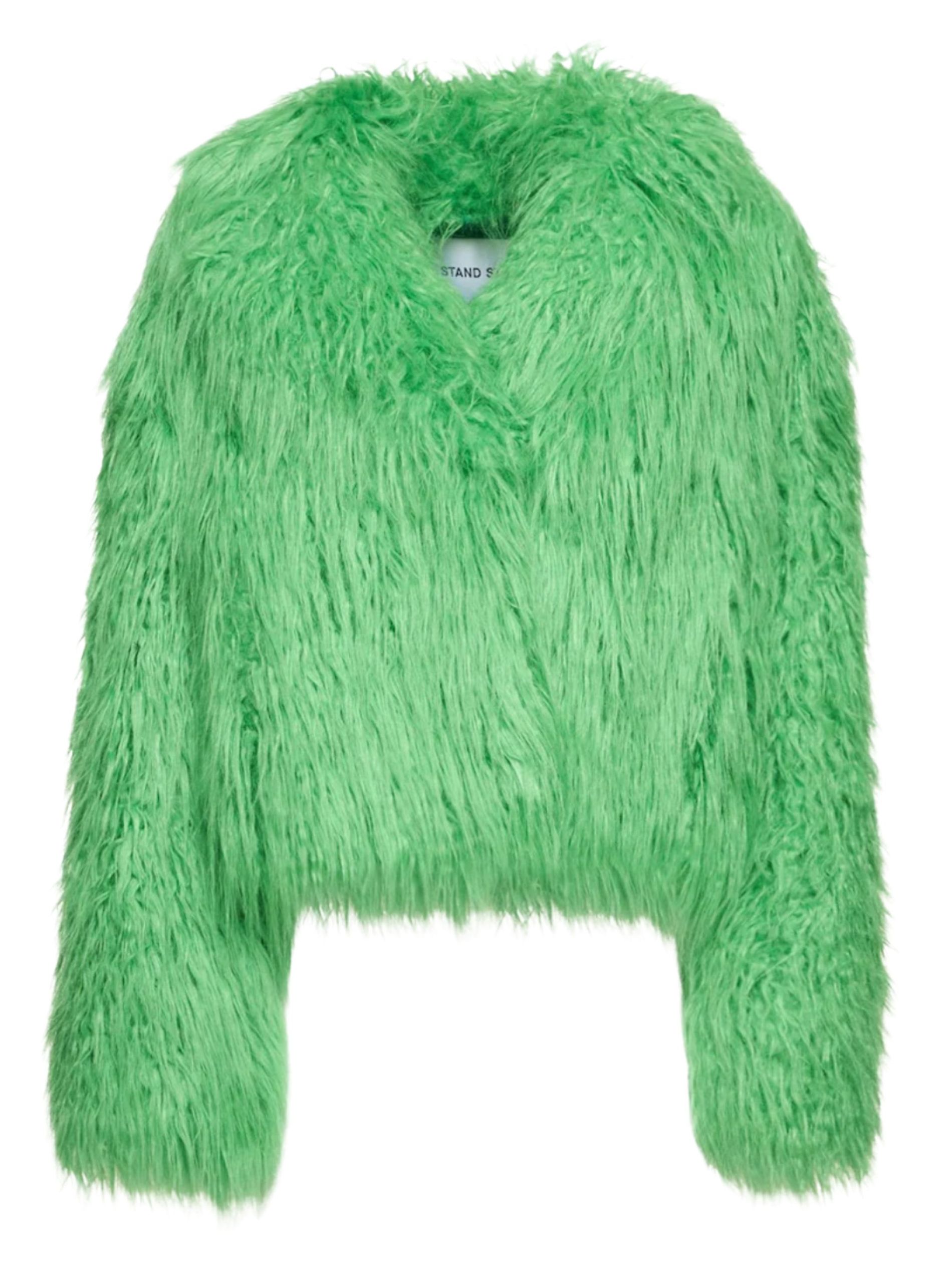 Janet frizzy faux fur jacket
Stand Studio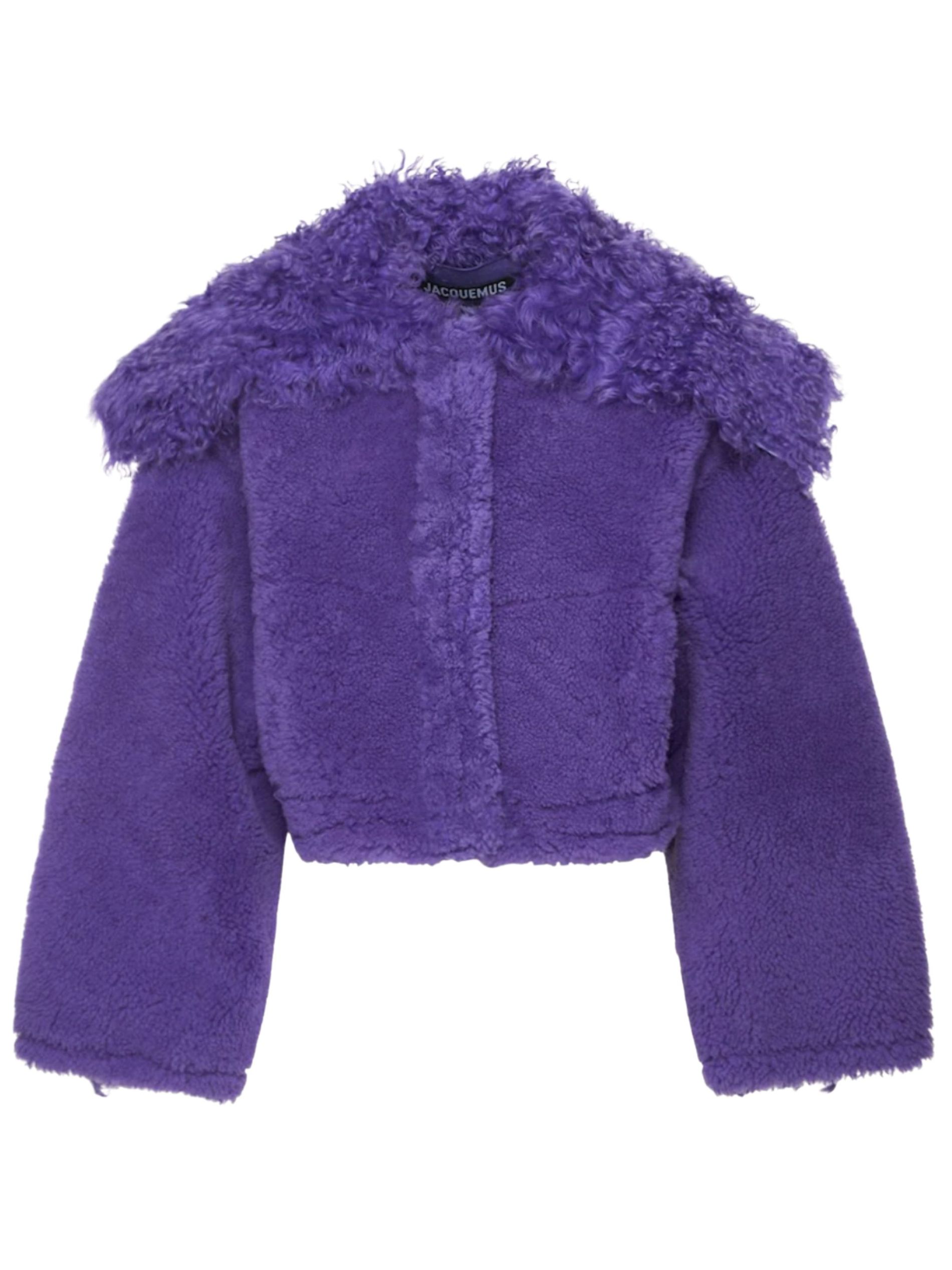 La Veste Piloni cropped fur jacket
Jacquemus