Self-confessed coffee connoisseur's and makeup addicts rejoice, this foolproof guide will help elevate you to a beauty barista just in time for autumn
There's no denying that coffee-inspired makeup is steaming hot right now. We all began coveting caffeine when TikTok became obsessed with the creamy 'Vanilla girl' aesthetic - inspired by Sweden's sweetheart, Matilda Djerf. Next on the menu was 'Mocha' makeup as the go-to order, and now 'Latte' has been awarded as the drink of choice – its soft taupe is incredibly palatable for late summer looks, as proposed by the likes of Elsa Hosk. Consisting of a perfect blend of creams and caramels, this warm one-tone look is almost as tempting as the real thing.
We asked celebrity-endorsed experts in charge of painting Scandinavia's most famous faces to reveal their tricks. Below, discover their easy step-by-step guide to recreating the 'Latte' makeup trend at home.
Lilli Kelly on mastering Elsa Hosk's 'Latte' look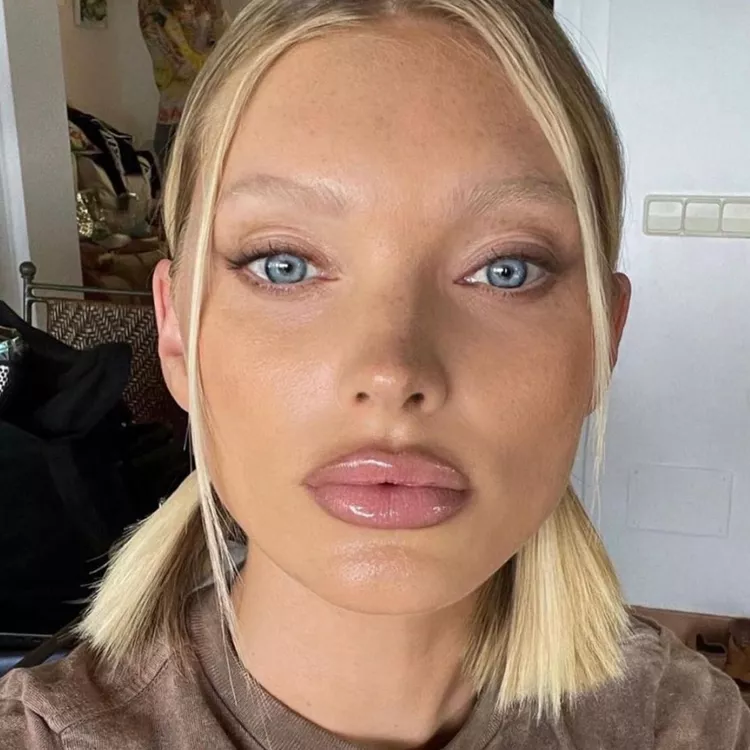 Lilli Kelly's work on Elsa Hosk, amplifying the single-tone effect with bleached brows. Photo: Lilli Kelly - Moda Management
"To bring a Scandi feel to the look, I kept it understated and effortless with a bleached brow," Lilli Kelly, Elsa Hosk's go-to makeup artist, said of the rationale behind the Swedish super model's new makeup look.
When choosing shades, she advises, "It's best to stick to the same colour palette across your eyes, lips, and cheeks." For application, Kelly instructs you to "ensure all the edges of your product are diffused to keep everything super soft - adding to the effortless feel."
Make Up For Ever's pencil in 'endless cacao' was used to contour: "A cool/neutral brown and multi-purpose - you can use this for the entire face." Here, Kelly lined Hosk's eyes and pout with the pencil. Another product Kelly used for dimension was Danessa Myricks' cream palette, "I gently contour with the cooler tones to create a blended vibe to encapsulate the trend," notes Kelly.
As a non-coffee drinker, Kelly predicts that coffee alternatives could blow up towards the end of the year. "I'm a matcha addict, so I'd love to start this trend! - I'm visualising earthy greens and browns," claiming dibs on the idea, she beams, "You heard it here first!."
Shop Elsa Hosk's Latte Beauty Look
Kajsa Svanberg - Frida Gustavsson's Wedding MUA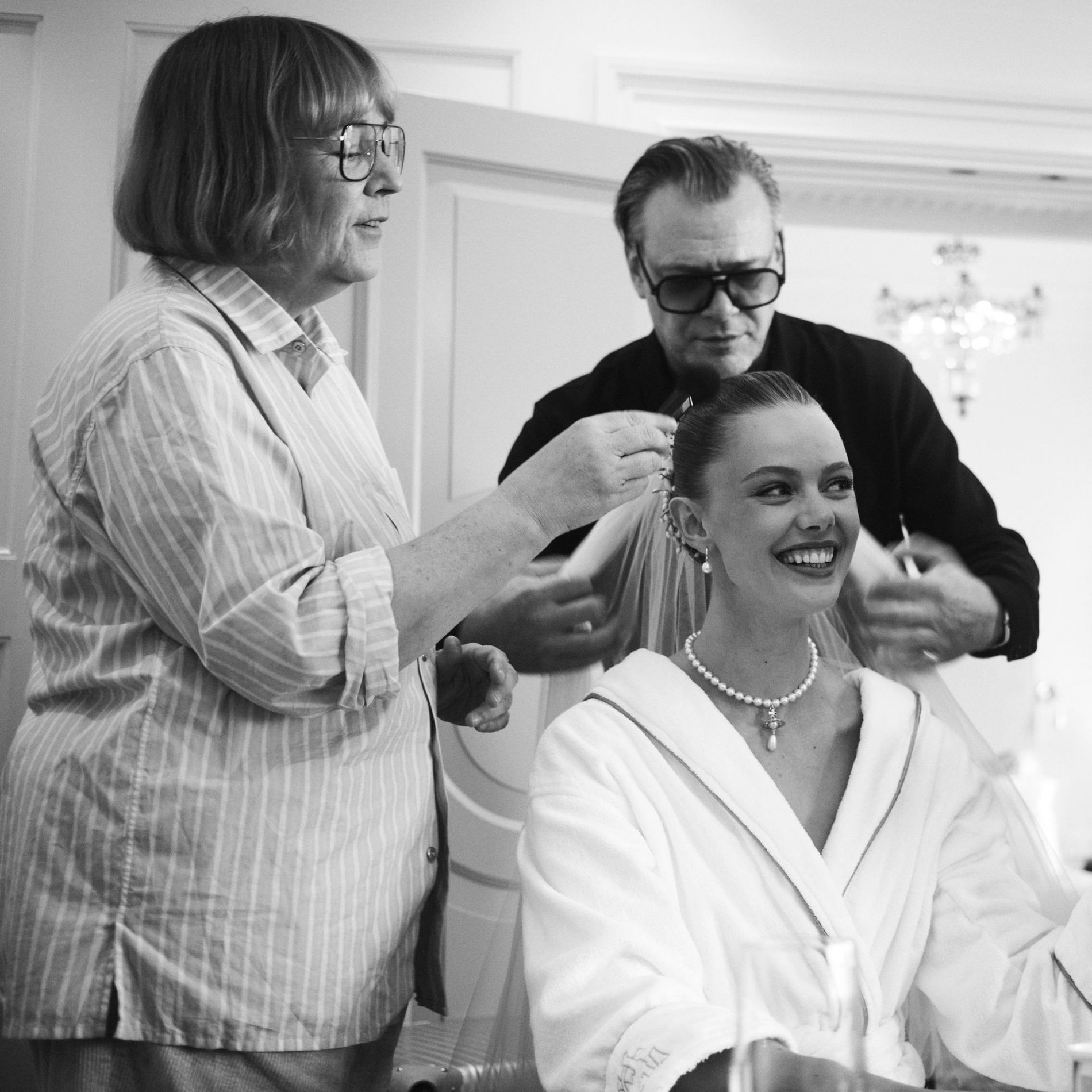 Kajsa Svanberg touching up Frida Gustavsson's wedding makeup.
Renowned artist Kajsa Svanberg - the woman behind Swedish Muse Frida Gustavsson's nuptial makeup look - urges us to keep it natural for the 'Latte' look. "It's a more bronzed, sun-kissed variation to its predecessor, the 'Vanilla' look," she ascertains. Reflecting on the two trends' commonalities, Svanberg states that "both have a lightness." She observes that modern-day beauty lovers "want something easy and wearable."
To achieve a light-weight 'Latte' look, Svanberg advises a 'minimal base with a touch of concealer." Another advocate for multi-purpose products, Svanberg swipes bronzer "not just to contour the cheeks, but also near the hairline and on the bridge of the nose - where the sun hits."
To 'Scandify' the 'Latte' look, go for a "soft brown eye pencil smudged along the eyelash line." Cautioning that harsh lines detract from the look, she continues, "It's best to avoid hard liners and overdone eyebrows." She recommends the same for the lips: "Keep them natural, with some gloss or balm." Swooning over the standout feature, Svanberg enthuses that "a smoky brown eye looks really good on everybody."
A pro tip for transitioning this look into fall: "Try a little darker pen on the lashline or some gold shimmer accents," she says.
Kajsa Svanberg's Latte beauty edit
Ash K Holm - Celebrity MUA in Hollywood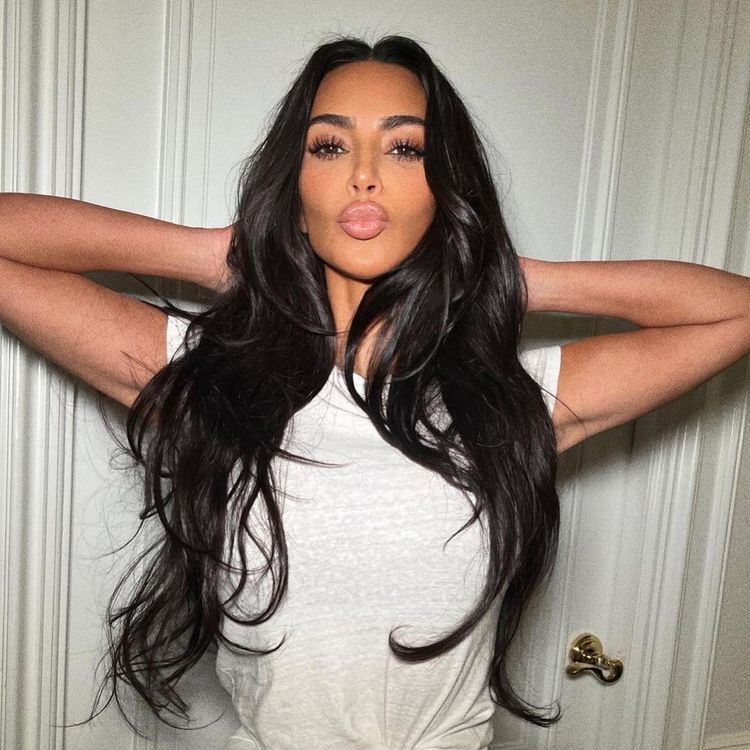 Ash K Holm's monotone makeup on Kim Kardashian. Photo: Ask K Holm
Giving her take on the 'Latte' trend, Swedish-Lebanese MUA, Ash K Holm, suggests sticking to "warm browns and terracotta eyeshadows." Trusted to provide Hollywood celebrities a lit-from-within glow, Holm likes to add "soft, rosy blush" as a finishing touch to the look. Another advocate for keeping the Latte tones coherent, Holm recommends "finishing with a subdued nude or brown lip."
Disclosing a colossal no-no, Holm cautions to "steer clear of over-doing the contour," pointing out that "it can clash with the softer tones" - a tip she has used herself when painting Kim Kardashian's and Camilla Cabello's faces. Similarly to the other experts, Holm always "builds up the intensity gradually," preferring to "embrace a natural and effortless feel."
The biggest takeaways from the experts when creating a Scandi twist on 'Latte Beauty' are to blend, keep it natural, and build up gradually for a flawless finish.
Ash K Holm's 'Latte makeup' beauty edit