Our print editor heads to Riche Fenix on opening night to see if the magic of Riche, Stockholm's most iconic restaurant, can be exported to Södermalm
If you live in Stockholm, Riche is unavoidable. For 129 years, the Östermalm brasserie has been serving meatballs and shrimp salads to well-to-do locals, out-of-towners and celebrities. Power lunches, after work drinks, nightcaps, parents visiting from Canada (personal experience) – well, then you go to Riche. Fashion folk dining next to suited up lawyers and business types, full families sitting alongside boisterous divorced dudes consuming way too many midday beers. I once saw Prince Carl Philip there (true) casually noshing with friends at a table towards the back. Pop by frequently enough and you literally become a card-carrying Riche regular; the sought after piece of plastic offers a tidy little discount. Riche even claims to have invented the toast Skagen.
Such a place, with its rich history and stronghold in the Stockholm scene, would be nearly impossible to recreate, which is why I was surprised to learn that a new Riche would be opening up in Södermalm, just a few blocks from my apartment. After much anticipation and speculation, Riche Fenix, named for the bar which occupied the space before it became a Starbucks, has opened its doors on Götgatan, nestled among the dive bars and high street chains. As a Riche all-the-timer, I felt it was my duty to go there for afterwork drinks and snacks on opening night.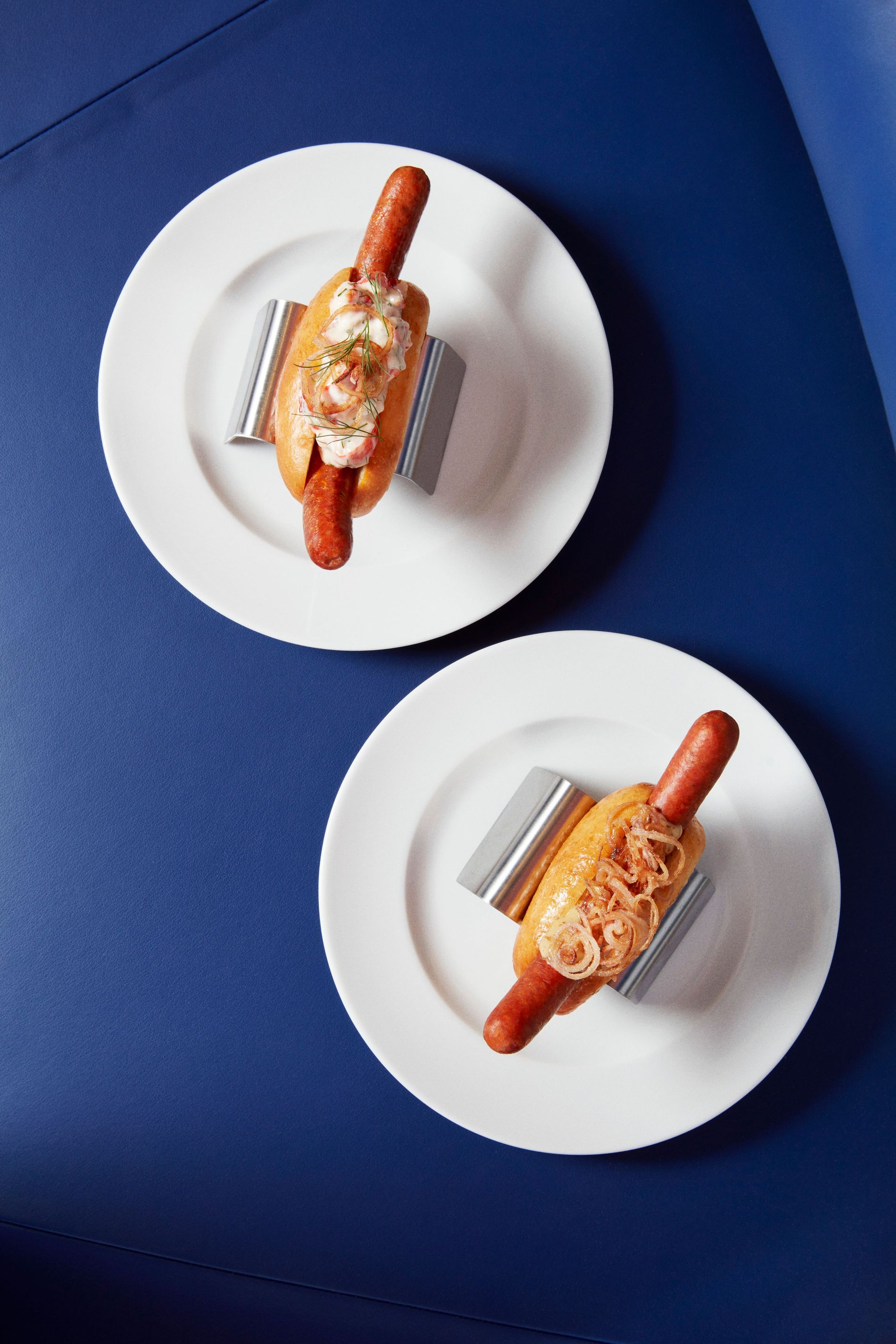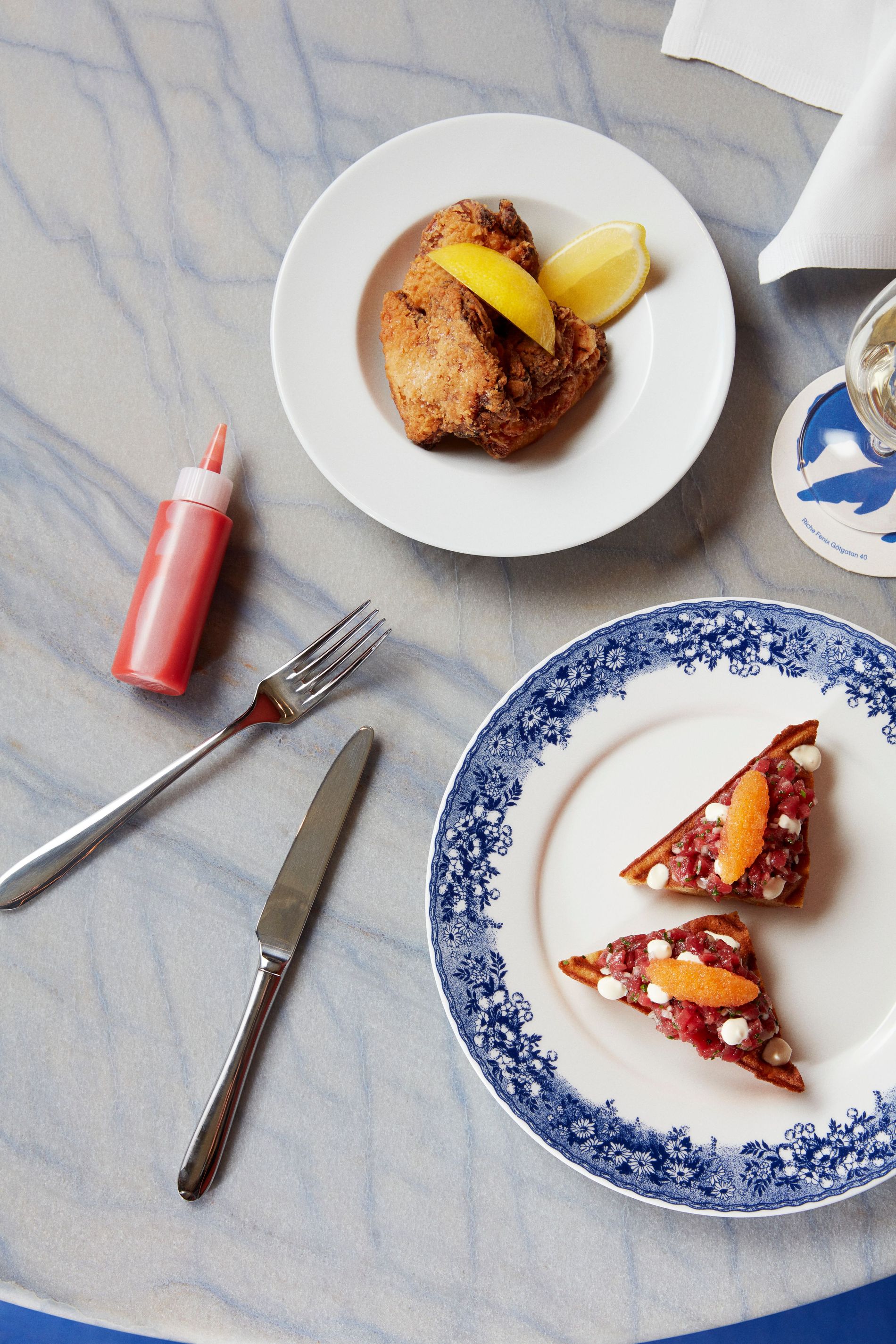 Entering Riche Fenix, I am struck with an immediate sense of familiarity. A few of the beloved bartenders from Riche Lilla Baren – the trendy bar attached to the original restaurant – have been relocated to the new outpost. Lilla Baren's events manager, Mackan Lindström, greets me with a hug and tells me the place has been absolutely slammed since 15.00, even though it wasn't meant to open its doors until an hour later.
The crowd looks much the same as the OG Riche – some men in suits, fresh from work, some attractive hipsters. A few fashion PR people, a well-known stylist, folks who work at other popular bars and restaurants. It is standing room only in the bar area, save for a couple of very crowded couches. A tangled metal sculpture by Leontine Arvidsson hangs from the ceiling overhead. A large red neon Riche sign, mimicking the signage at the original, casts half the room in a sexy tinted glow.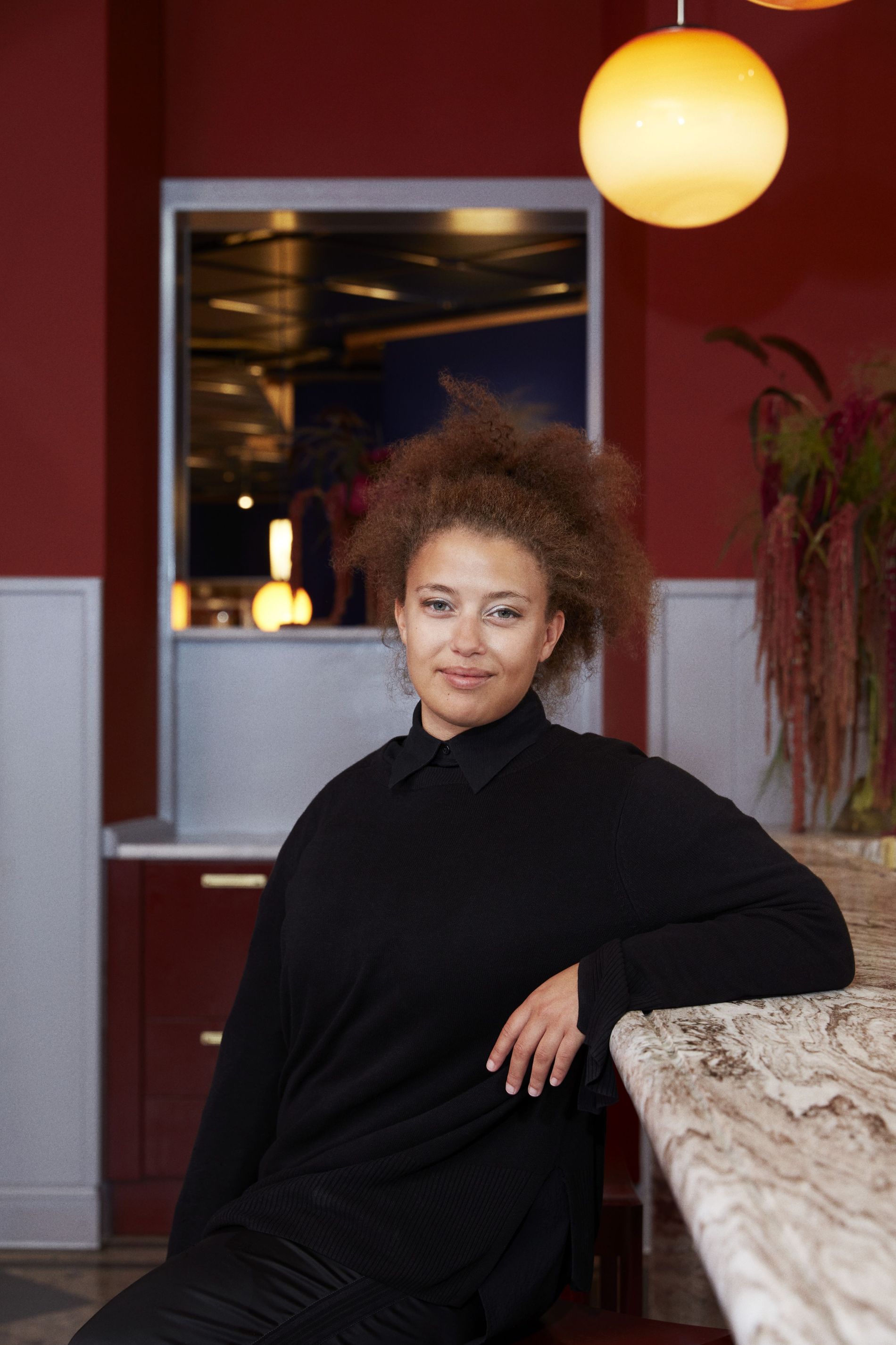 Riche Fenix restaurant manager Matilda Jackson.
When I ask Riche Fenix restaurant manager Matilda Jackson what exactly makes this brand new version, well, Riche-like, she tells me it's "in the details". The red neon flourishes, yes, but also the scribbly menus, the well-curated art and the considered minimalism of the wooden chairs, high bar seats and large round tables. "You'll recognise some of the staff," she says, knowingly. "But also, it's a feeling."
If anyone really knows how to capture the magic of Riche, it's Jackson. The current restaurant manager at Riche and Teatregrillen, Jackson is the daughter of PG Nilsson, founder of Svenska Brasserier, the restaurant group behind not only Riche but also Sturehof, Taverna Brillo and Aira. She practically grew up in the city's most popular eateries. "It's about quality," she says. "Both in terms of the service and the architecture… When you go to Riche, you might not think about the quality of the furniture and all of that, but you feel it."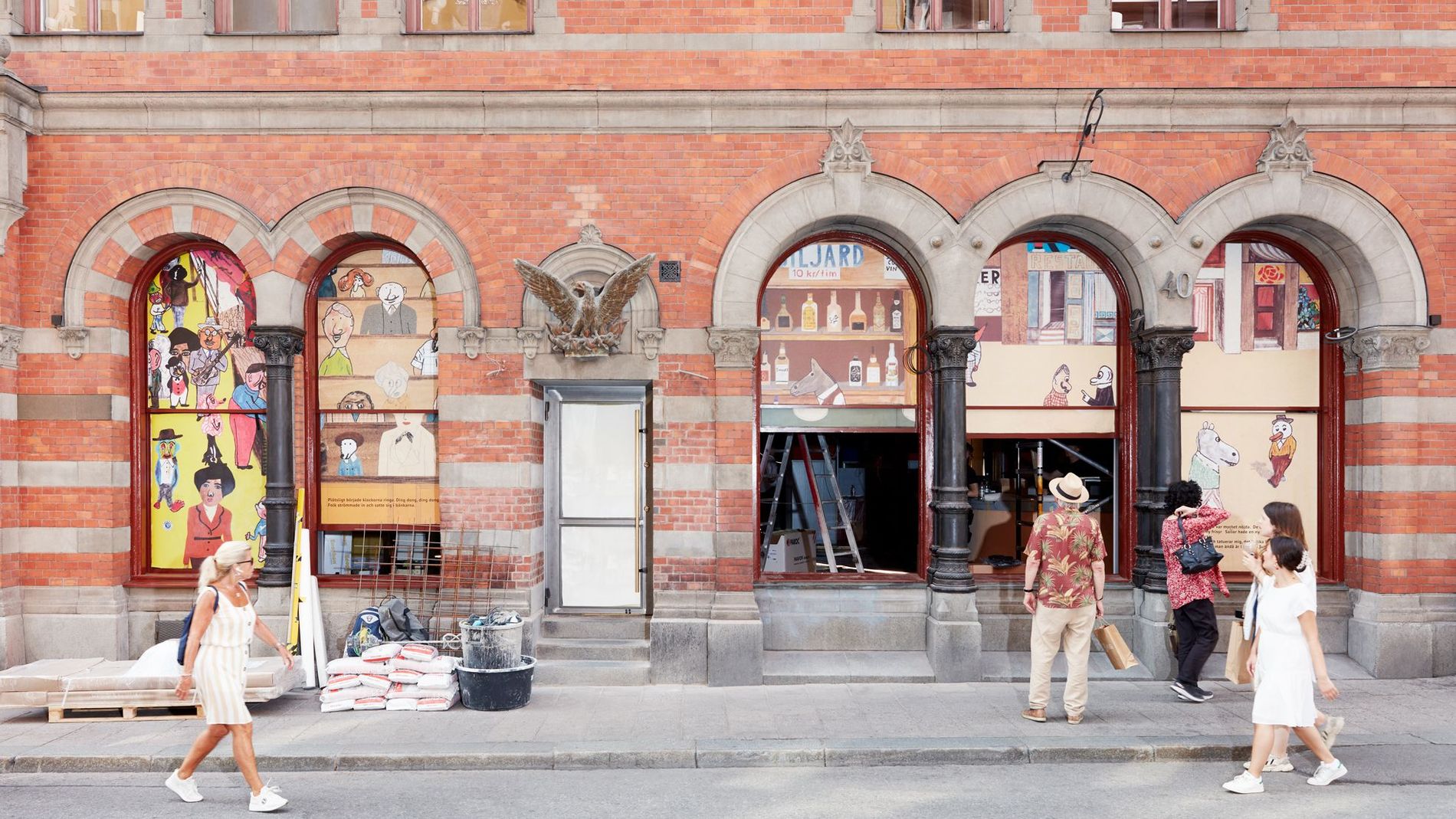 Lindström leads me to a table towards the back (Riche Fenix doesn't currently accept reservations, but I have a suspicion that seats will mysteriously become available for loyal patrons, here's hoping I count). A couple of friends join me and we order wine, beer and a wide selection of bar snacks. The food comes courtesy of chef William Carlström, formerly of Aira and Punk Royal, and it's eat-with-your-hands-friendly and entirely delicious. Steak tartare atop tiny waffles (topped with caviar, if you're feeling decadent), buttery oysters served with a creamy horseradish and dill sauce, even hotdogs.
Has Riche adjusted to suit its hipster surroundings? Not particularly. Instead, it brings something new to the neighbourhood, which, let's face it, is properly gentrified and full of folks looking for a local joint that's both classy and cool. "We didn't think about fitting in," says Jackson. "We just started talking about what we felt like doing and what kind of place we would like to go to. I hope we will contribute to Södermalm by being genuine." As with Lilla Baren, there will be guest DJs, live performances and art exhibitions. Plenty of excuses to return again and again.
As we down our last drinks, I ask my friend Fjodor Nikolajev, who has worked in the nightlife scene in Stockholm for over a decade, what he thinks of Riche Fenix. "This street has never been cool – it's where you go to have beers," he says. "Now the street is coming up a little bit. Riche is taking Götgatan where it's supposed to be."